Erasmus experience in Naples, Italy by Cris
Architecture and landscape

10 / 10 points

Entertainment

8 / 10 points

Culture and customs

10 / 10 points

Transport

4 / 10 points

Gastronomy

10 / 10 points

Prices

8 / 10 points

Party

8 / 10 points

Weather

8 / 10 points
---
Why did you decide to go to Naples, Italy?
Like a large majority of Erasmus students, it was not my first option. And like all Erasmus students: I do not regret anything!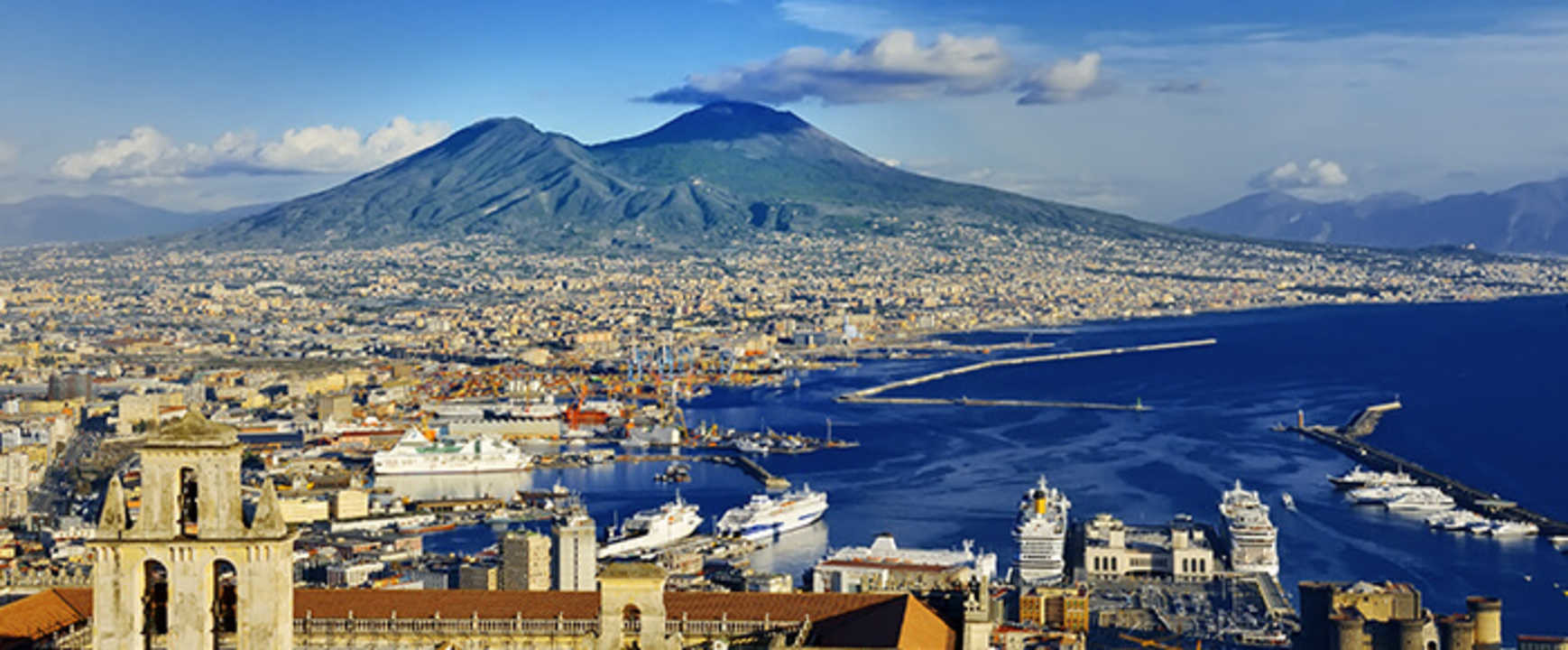 How long was the scholarship? How much money did you receive as financial support?
The scholarship 14/15 is of 1500 in total. The European Union give it to you. We are in December and I have still not received the grant (the University of Murcia is to blame). You can ask for a grant from the ministry of education. They give you a little more. But I couldn't opt for this, thanks to our dear minister Wert, whose requisite is to have a B2 in the language of the country before you go... which is absurd from my point of view because I went with a basic A1 and now, a third away from finishing the Erasmus, I will have an advanced B1.
What is student life like in Naples?
The student atmosphere is the synonym of Plaza Bellini! I love it! The night is very lively and the people are lovely and very nice. ESN, Erasmusland and the ASE also organise continuous parties.
Would you recommend the city and the University of Naples to other students?
If you like the chaos, the disorder... if it doesn't bother you when people shout...
I am this type of person: "go for it" I recommend it one hundred percent.
What is the food like in Italy?
Italy obviously has pasta and pizza... but the pizza in Naples is honestly great and cheap. One enormous pizza costs 3. 50 euros (most restaurants you pay a euro for service but you can ask to take away).
Was it difficult to find accommodation in Naples?
Due to personal problems, I had to come to Italy before September and I already had a house. I contacted a girl from Erasmusland. I was lucky. I pay 245 euros, plus water and light... but it is a good area... I recommend (above all for the bad experiences that other Erasmus students have experienced) that you come in September, before the 10th. Then the Erasmus students arrive in masses.
How much does it cost to live in Naples?
I spend 150 euros a month on food, more than 245 euros for a single room, more than 100 euros on personal things (I have forgotten to say that I don't spend much on drink). My university is very close to my house (Suor Orsola) so I don't take the metro or the funicular. People that go to study some form of engineering or pharmacy and go to a uni that is not in the centre buy a 'bono' which costs 30 euros every month, I think. Then there is an annual one that costs one hundred. If you don't have to take a metro every day, then don't let them swindle you, don't buy it. In Naples, you can walk nearly everywhere and normally you can enter without paying for public transport. Although it is bad, it is the reality.
What is the language like? Did you go to some sort of course at the University?
Due to personal reasons, I arrived in the middle of August and I lived with an Italian family... but in September I started to live with my Italian flatmates. If you would like to know Italian, here is the most logical advice and less practised by Erasmus students: live with Italians!
I learn easily so now I more or less get Italian I have started to learn Neapolitan thanks to my flatmates and I meet a lot of faces and speak with Italians. However, if you speak a couple of words of Neapolitan, you are going to make friends easily because they love it and it makes them smile a lot.
What is the cheapest way for you to get to Naples from your city?
Train from Murcia to Valencia for 16 euros or blabla car.
Plane from Valencia to Rome or Fiumicino, it depends.
Bus from Rome Fmc to Rome terminal 6E.
Train from Rome Terminal to Naples central 12E.
Which places do you recommend for going out in Naples?
I don't go out to clubs much and that's just the way I am but Plaza Bellini is the meeting place for Erasmus, Plaza San Somenico Maggiore, for most people left behind, 'hippies' (more my thing hahaha), there are lots of busy houses that are super cheap bars with cool music and very cool people.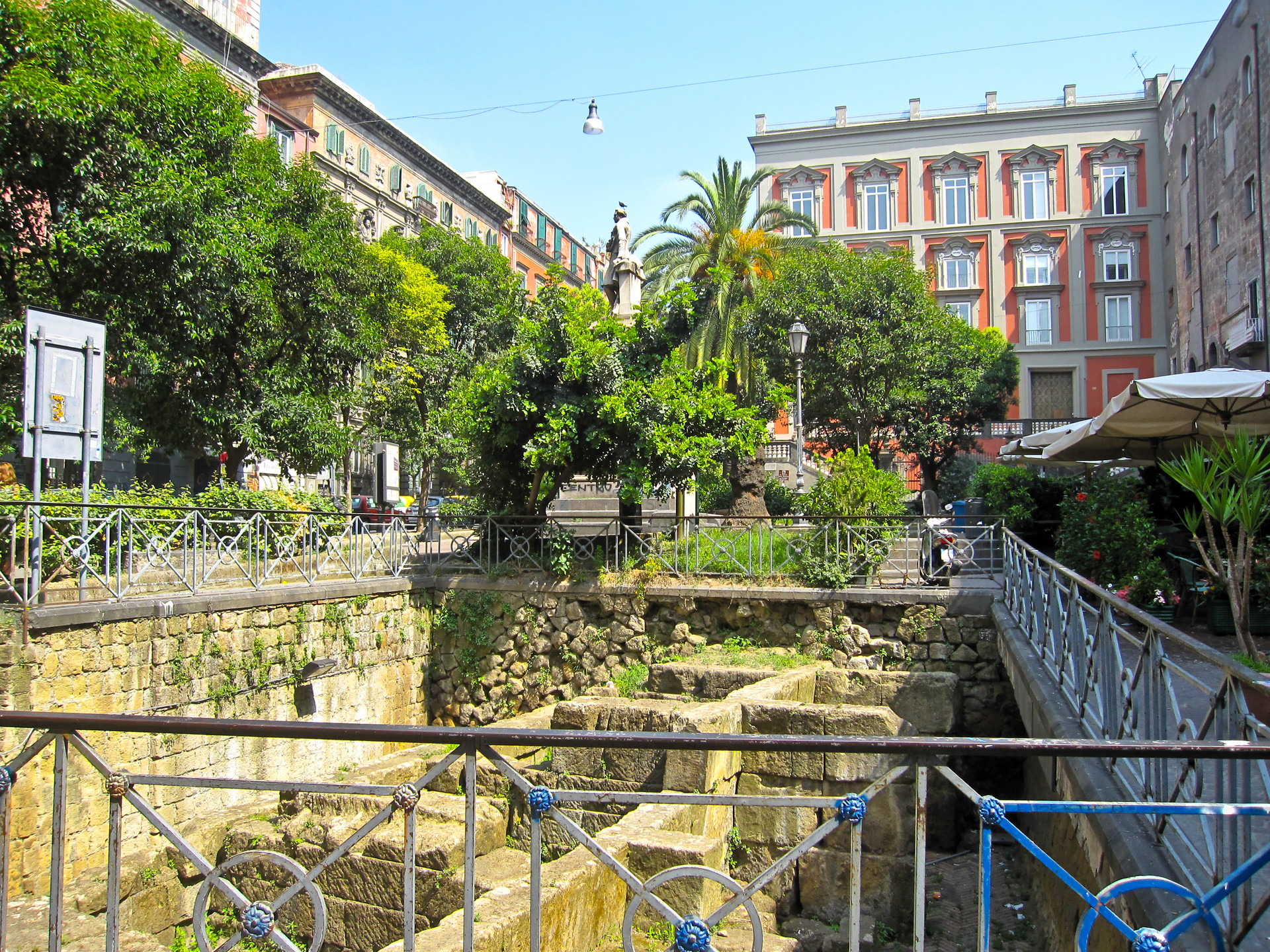 Bars downtown: Toma and Galleria 19 (formerly called Raising)
Clubs on the outskirts: Arenille and Casa Della Musica, I think it was called but it closes during winter.
And then there is a more chic area that is the Chiaia area or the Vomero area.
What about eating in Naples? Can you name your favourite places?
Pizzerias: Sorbillo (my fave), Nennella (not really beautiful but that's the charm), the Presidente, Da Michele... you have to queue to get in but it is worth it because you eat a lot for a few pennies.
What about cultural visits?
If you read it before leaving for Erasmus it will sound a bit like Chinese but I will make a half guide for walks: Via Tribunali. Spaccanapoli. Via Toledo. Gallery Umberto. Castle Maschio Angioino. Teatro Carlos III. Royal Palace. Plaza Plebiscito. Lungomare. Egg Castle. And the Castle Sant'Elmo.
Any advice you would like to give to future students in Naples?
Enjoy beyond the "stronzate" (bullshit) every day and blabla that is also true. My advice is live with Italians and go out with Italians. It seems logical. But the Spanish Erasmus do not and there are many who have arrived here in December and do not know how to maintain a minimum of conversation. Believe me.
(Update in April: I keep saying this).
You are Erasmus face it and take on any conversation. It is the best way to learn and immerse yourself in the culture of 'della vera Napoli'.
---
Photo gallery
---
---
Content available in other languages
Share your Erasmus Experience in Naples!
If you know Naples as native, traveler or as exchange student... share your opinion on Naples! Rate different characteristics and share your experience.
Add experience →