Cabo de Palos and Calblanque Regional Park
Cabo de Palos, home to a fishing village, is situated in Cartagena, southeast in the Murcia region. It's about 80 kilometres from the city Murcia, just before you get to la Manga del Mar Menor.
It's a small village full of little bays which are well looked after, ideal for spending the summer. I will admit that I can't be biased in this post, but I've been spending the past two summers there and I couldn't be more in love with it.
How to get there
You can get to Cabo de Palos either by car along the Cartagena highway, or by bus. There are direct buses you can catch from the Murcia bus station, which go to la Manga, but there is a stop right at the entrance of Cabo de Palos, by Mercadona (a Spanish supermarket).
It takes about an hour, although it can take longer if you get the one which stops off at the small towns in el Mar Menor. To go to Cabo de Palos, it costs €5.75, and to go to la Manga, it's €6.50 (that's if they haven't gone up since last year).
If you go by car, it takes a little less than an hour, around forty-five minutes. It might be worth going by car with friends, because it's easier to get around the area by car, and you could even visit the Calblanque Regional Park, which I will talk about at the end.
Where to stay
If your idea is to spend a few days in the area, the cheapest option would be to rent an apartment. Some advice I would give is that if you stay in one of the apartments along the beach in el Mar Menor, just before Cabo de Palos, it would be a lot cheaper because it's less of a tourist area.
If you go by car, staying in el Mar Menor wouldn't be a problem since it's very close. Equally, there are apartments in Cabo de Palos, and where la Manga begins you can find good value hotels (especially around these times as prices go up a lot in summer).
Where to eat
Cabo de Palos is full of good places to eat. There are many restaurants along the port. In that area, there's a famous rice dish from el Mar Menor, made with rice and local fish.
The most famous restaurants along the port are La Tana and el Mosqui, with local dishes and good quality food. La Bocana de Palos is also quite popular. They offer a more original menu and they even have vegetarian options.
The Aguá Salá is another restaurant you'll find just before the port which also offers very original dishes, and very tasty meat (although it's a bit pricey for what it is). However, you'll find the best meat in an Argentinian restaurant called El Rancho, just in front of Aguá Salá, the restaurant I mentioned before, and honestly it's definitely worth going to.
Last year, we found a very cheap restaurant which makes exceptional food called Los Triolas, it's just outside the town. It's a little remote, in the middle of the highway, but honestly it's really worth a visit. They have tradition dishes and really tasty food at great prices, and the service couldn't be better.
To go for a drink, the Muro de la Sal is the best place to see the sunset whilst enjoying a nice cold beer or soft drink. Another option is the Vaya vaya, on the same road as Mercadona (which connects with la Manga).
What to do
Depending on when you go, you can enjoy lots of different activities. The good thing about the Murcia region is that it's quite warm all year round, and even in December you can go to the beach for a weekend.
The town in Cabo de Palos is calm and quite small so you can go on a relaxing walk, starting from the port, which is full of terraces and little stalls. You can go along the seafront until you get to the Lighthouse (an interesting tourist point), and you can go inside. It's possible (and very recommendable) to go around whilst enjoying the view of the bays. Then you can continue walking up to the Playa de Levante (beach), which connects with one of the first beaches in la Manga. There's a path especially made to go on this walk.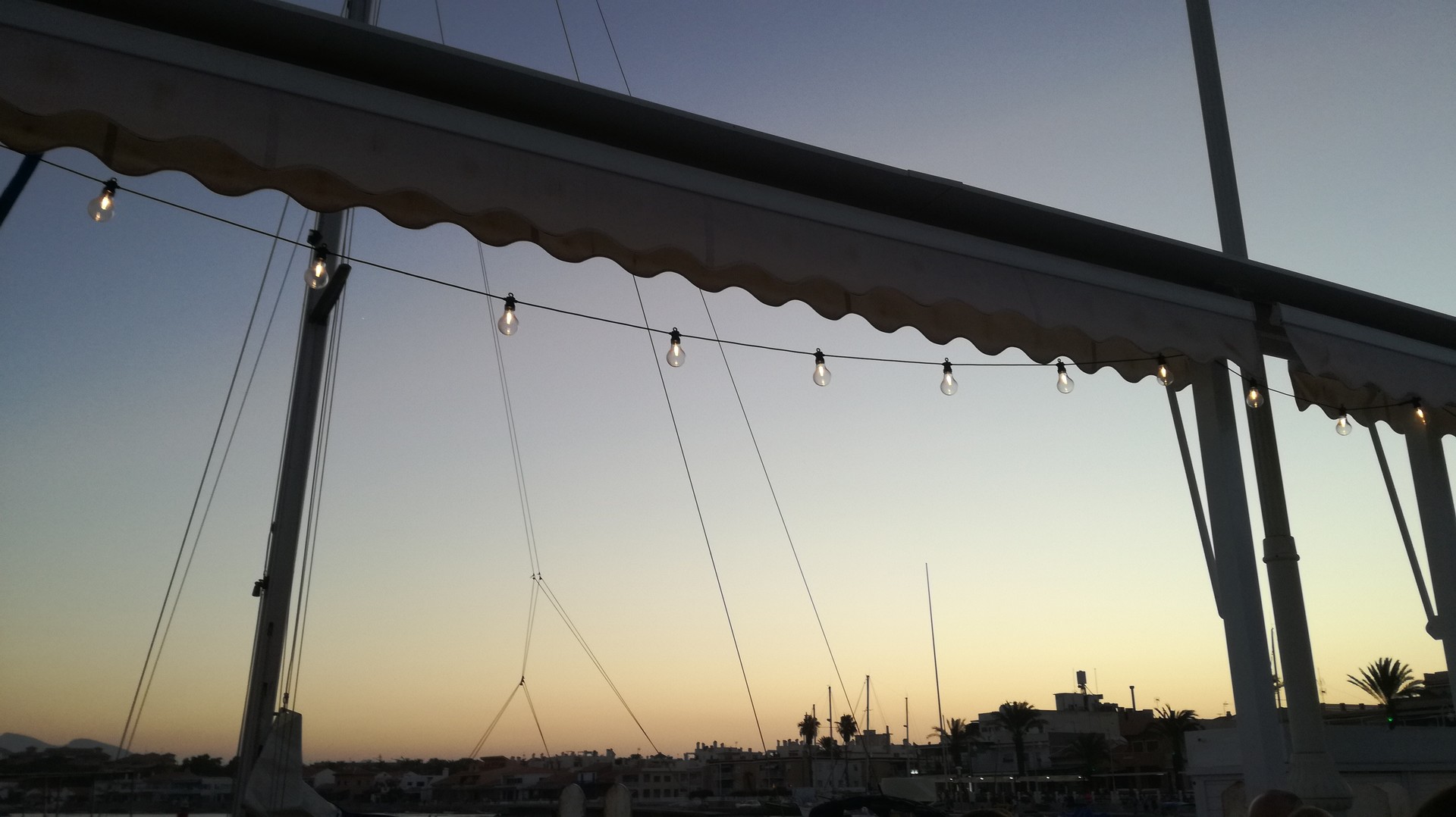 As well as the Playa de Levante (beach) which is the widest of them all, you can also enjoy a number of bays around the lighthouse or the bays along the street called Avenida de las Calas, such as Cala Flores, Cala del Descargador, and Cala Reona (the last bay is just before the Calblanque Regional Park and you can go hiking there).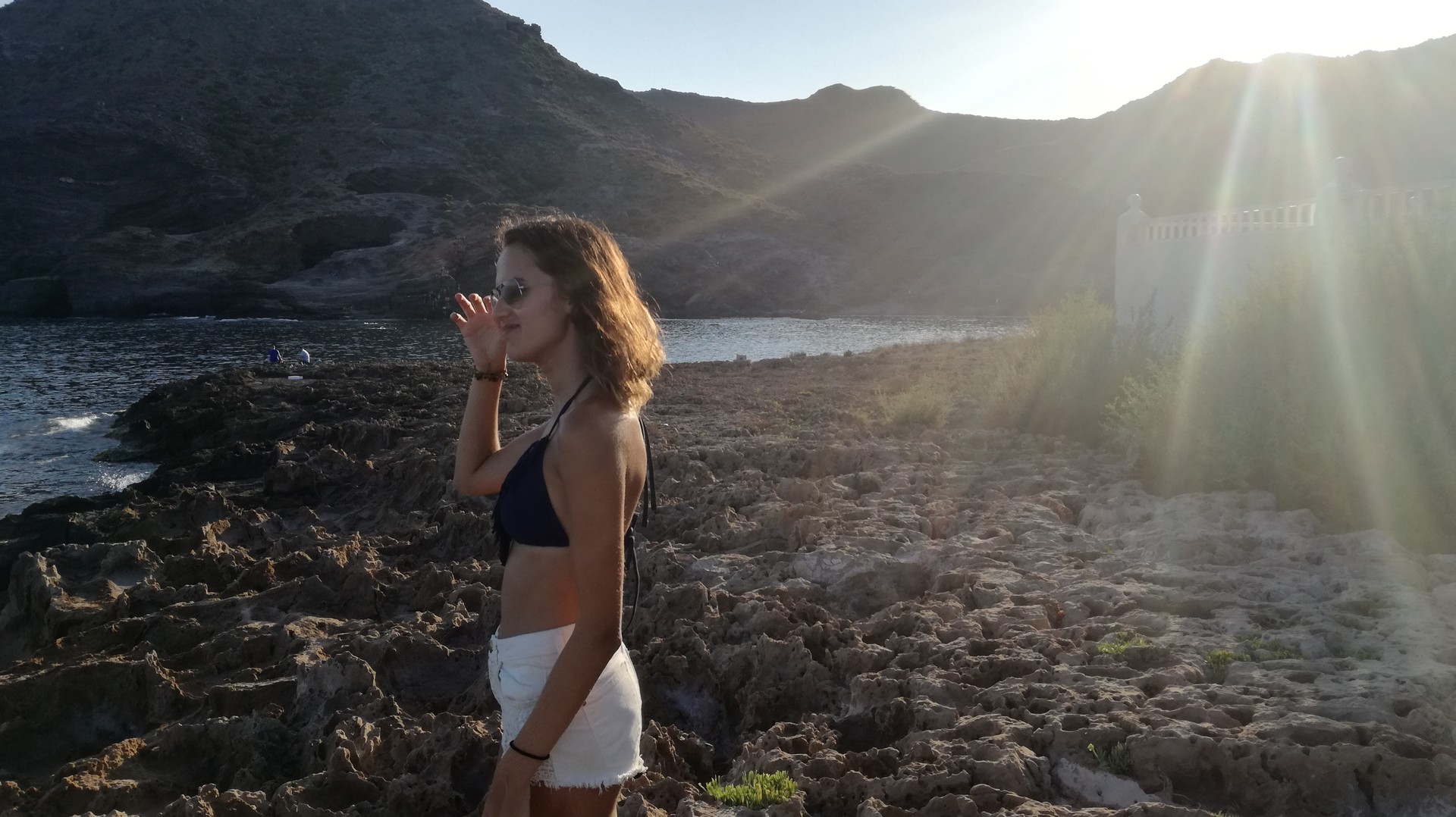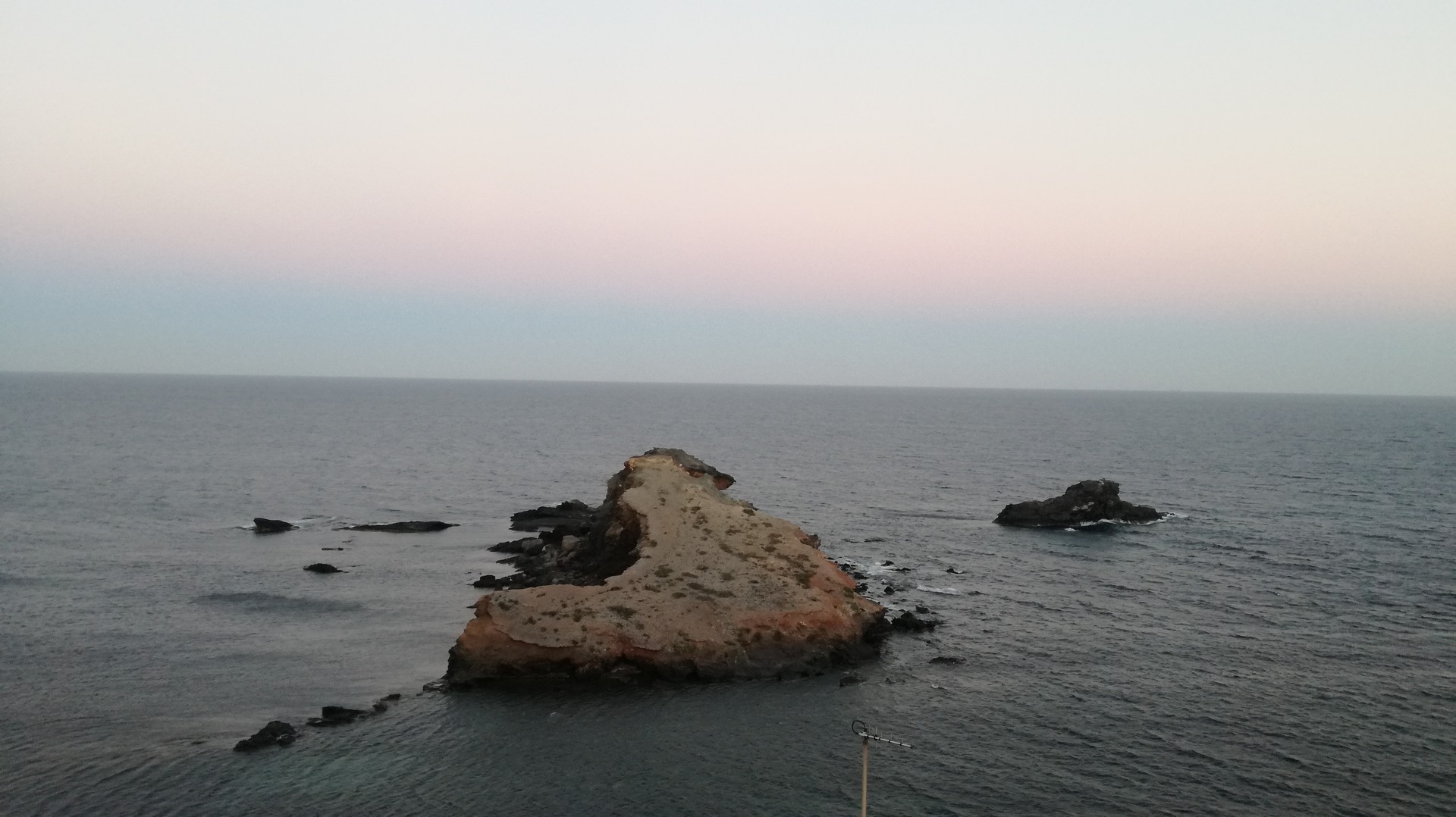 From the port, there are boat trips you can go on, but you have to book in advance. I went on one last summer, and I couldn't have happier with it. They're small boats with a capacity of around eight people. The trip I went on lasted for two or three hours. We got on the boat from the port and went along the whole coast of Cabo de Palos, up to the first beach in the Parque Natural de Calblanque (nature park), where the boat stopped and we were able to go for an amazing swim in the sea. The beach was completely empty and we had it all to ourselves. It cost around €15-20 each (the price depends on the number of people who get on the boat, and the capacity, at least in this case, was 8-10 people).
For those who love diving, or if you're thinking of trying it, this is the place to do it. Actually Cabo de Palos has been declared one of the best places to go diving in Europe. Its seabed is currently protected and forms part of the Reserva Marina de Cabo de Palos e Islas Hormigas (marine reserve in Cabo de Palos and Hormigas Island). You don't need the latest hi-tech equipment (from my experience), to be able to see the marvellous creatures that live in those waters. But if you're interested, there are some diving schools at the port you can contact.
The Calblanque Regional Park
The Calblanque Regional Park is located between Cabo de Palos and Portmán. This place is known for its rich diveristy of fauna and flora, and for being a natural beauty. It's a completely wild landscape, with unspoilt beaches which are really worth visiting. You can enjoy this natural beauty all year round, as temperatures are mild and you can do activities here whatever the season. As well as its amazing white sand beaches with crystal clear water, there are also cycle lanes and hiking routes. They are well signposted, and you can appreciate the beautiful scenery in the park as well as its fauna and flora.
It's important to note that as part of its conservation plan, in SUMMER you have to access it by bus. You have to park the car before arriving to the park (it's well signposted) and wait for the bus which passes by roughly every twenty minutes. The bus costs around €2-3 for a return ticket depending if you have a discount or not. In summer it's advisable to go early because it's so hot, and take suncream and water to keep you hydrated. The heat can be suffocating. There's an important stretch of the walk from where the bus leaves you to the bays that can seem everlasting due to the heat.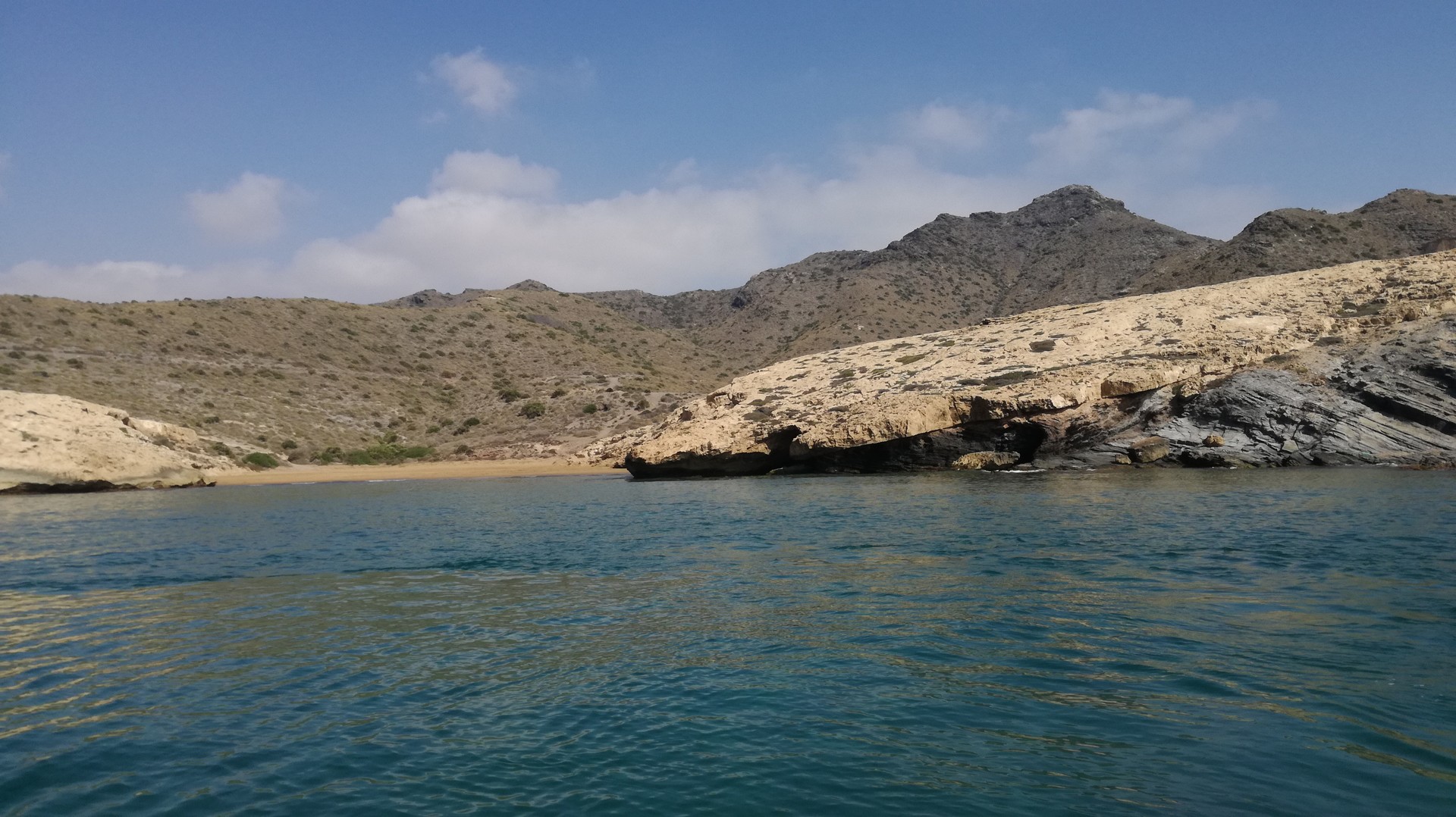 I hope you liked most post, and I really recommend you take a trip to this marvellous place, especially now as the weather is starting to get better. Until my next post!
---
Photo gallery
---
---
Content available in other languages
Want to have your own Erasmus blog?
If you are experiencing living abroad, you're an avid traveller or want to promote the city where you live... create your own blog and share your adventures!
I want to create my Erasmus blog! →