Hiking in Madrid
Architecture and landscape

10 / 10 points

Entertainment

10 / 10 points

Culture and customs

10 / 10 points

Transport

10 / 10 points

Gastronomy

10 / 10 points

Prices

10 / 10 points

Party

10 / 10 points

Weather

10 / 10 points
---
Few days ago I found a group called Hiking in Madrid. I found it in couchsurfing.org and then on Facebook. They are cool people who organize hikes in the nearby mountain of Sierra de Guadarrama. The mountain itself is high, 2400 meters, and it is extremely beautiful. They promised they would organize trips to smalled but interesting places, so it will not be hiking only.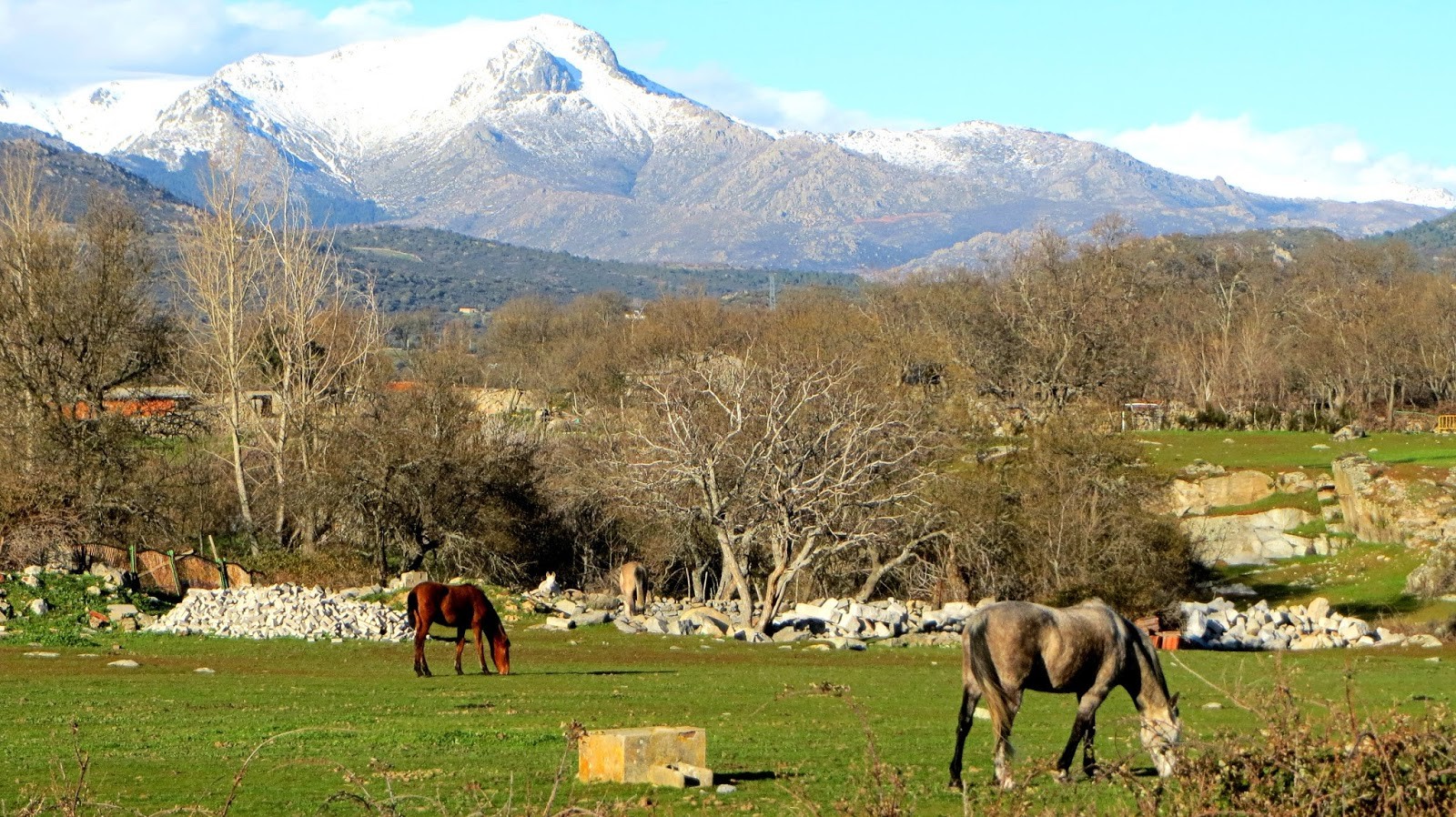 So, I found them and I decided to join one of their events. I had to pay ten euros for a bus they had rented, which was perfectly fine because taking a normal, public bus to the mountain costs about eleven or twelve Euros (return ticket included). I arrived at Moncloa bus station at nine and I met a lot of people, ready to go to the mountain. The majority were students or young people, most of them foreigners. There were people from all over the world: the Unired States, Turkey, Germany, Russia, Taiwan, Colombia, Spain, and more. I love being in an international environment like that, so I felt perfectly happy going to that hike.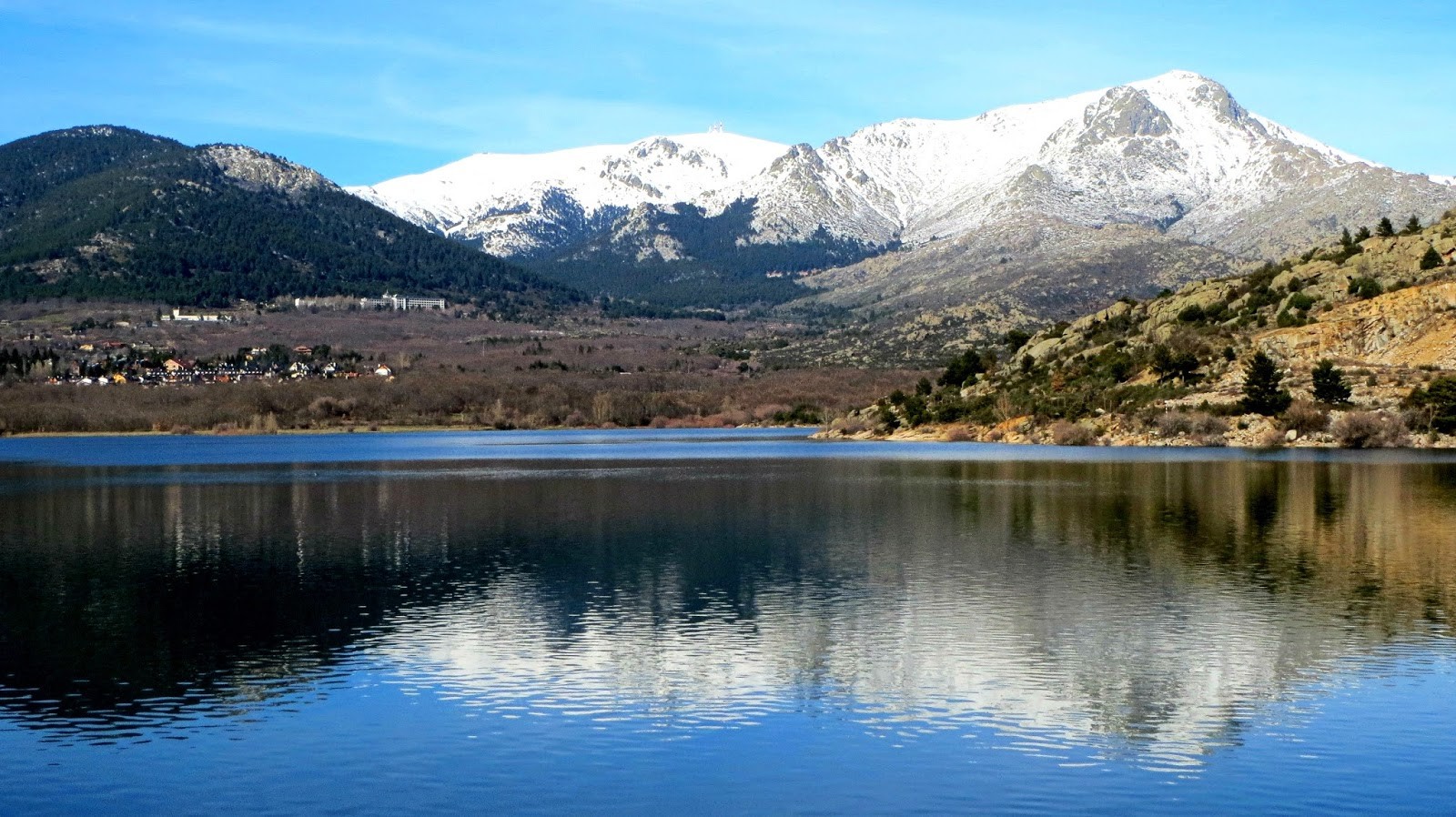 We got on the bus and off we went. The ride to the mountain took us about an hour and fifteen or twenty minutes. While on the bus, we were talking and getting to know each other. There were some exchange students, doing an Erasmus Mundus program. There were English native speakers who were teaching English in Madrid. Others were Spanish residents from different countries. Some spoke Spanish, others only English, and some spoke both languages.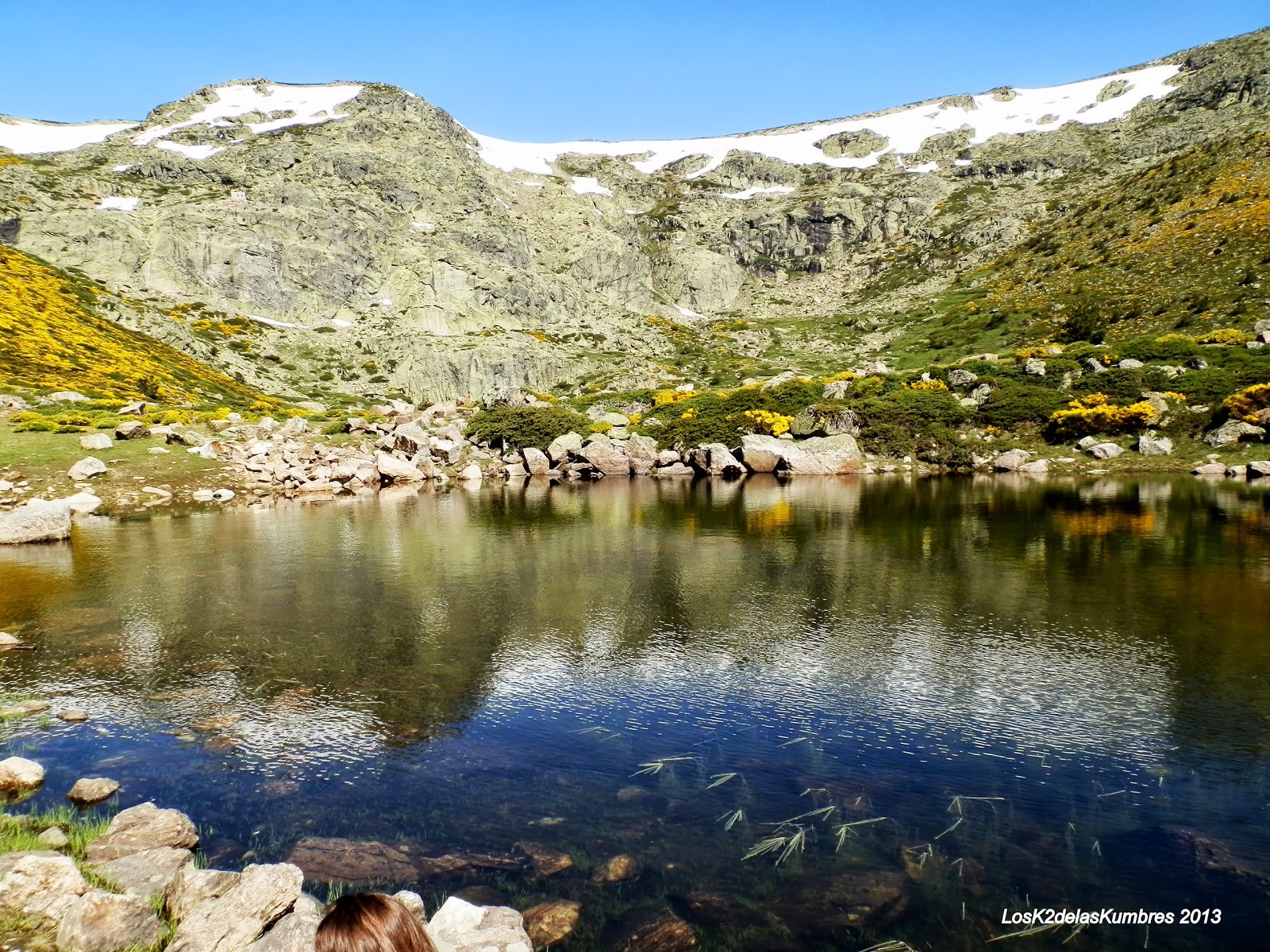 I met this really cool German girl who will only stay in Madrid for half a year. I met a group of people from several countries, who go to class together. They were all exchange students, who are supposed to leave Spain in three months. They were curious and full of energy, something typical for exchange students. Erasmus and other students undergoing some similar programs, are always ready to do fun stuff, travel, go out, and are very positive.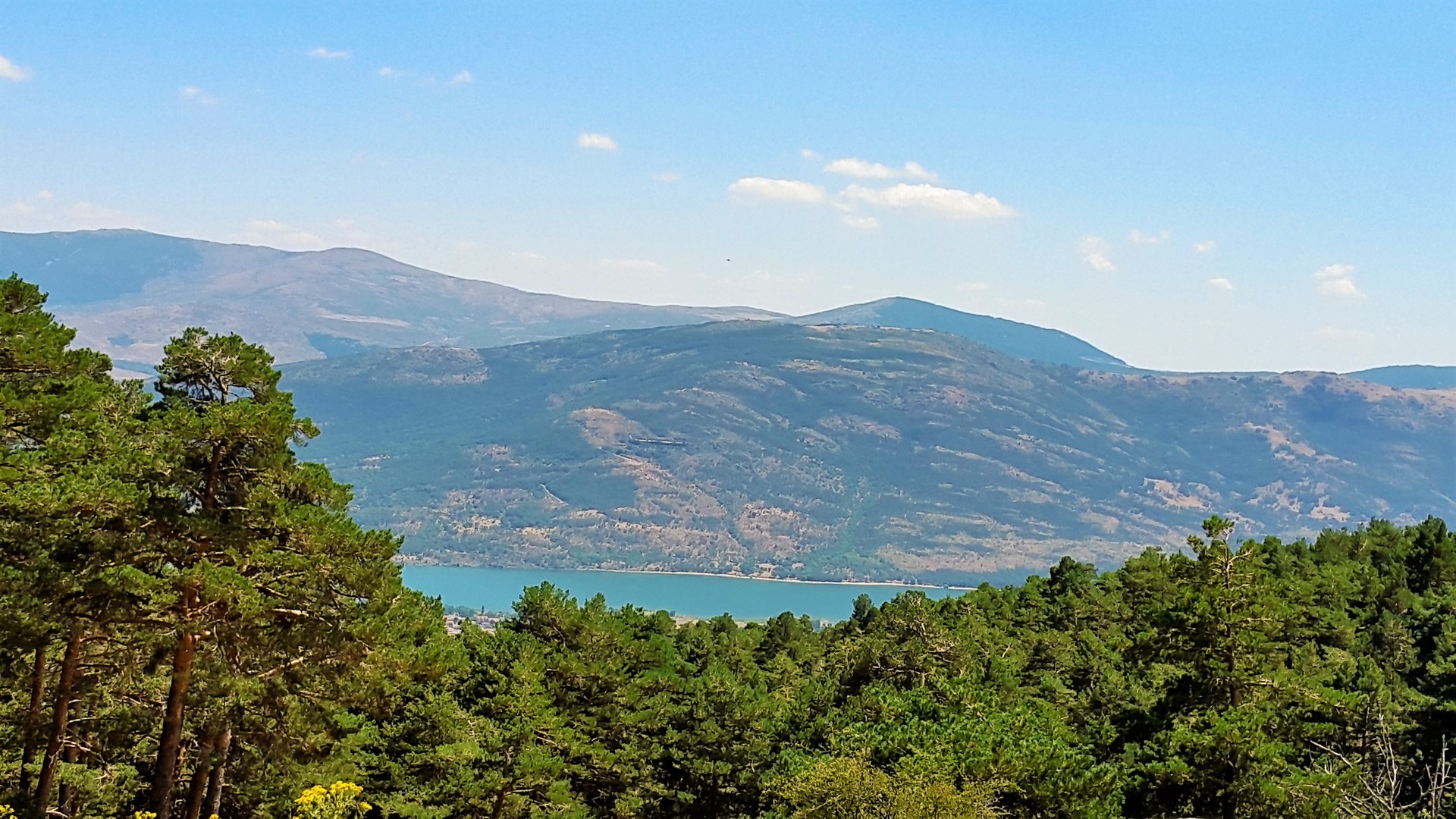 There were several American girls who had come to Madrid to teach Engish for a short period of time. They had graduated recently, so they were young and also very positive and ready to explore the world. To sum it up, all of the people I met on that day were very interesting, open minded, and some had an international background.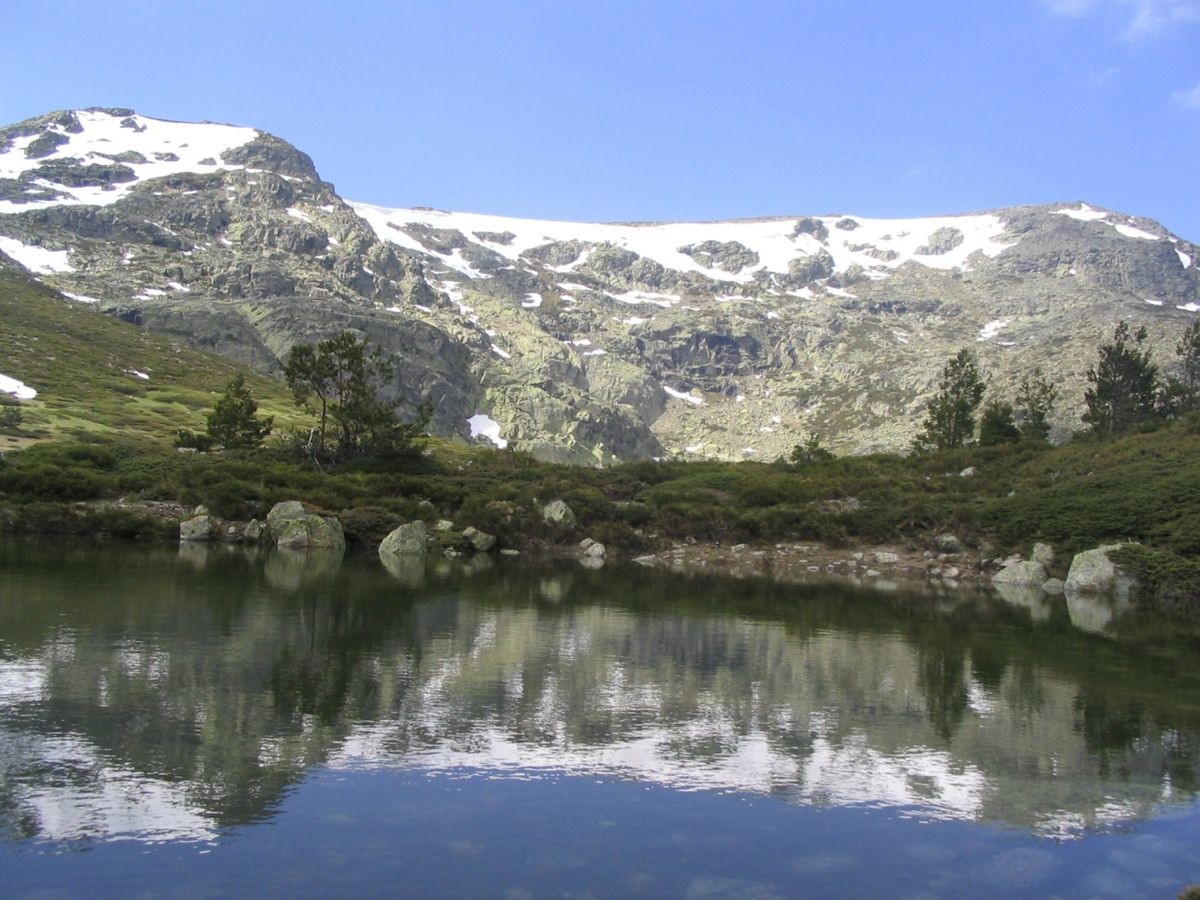 Once we arrived to the mountain, we discovered how extremely cold it was. Some of the group was not well prepared. I, for instance, did not have proper mountain shoes. We went to the only coffee/bar there was and most of us got a hot beverage. This delayed our hike but we did not care much because we were talking and getting to know each other. There was a small lottery, organized by our guides.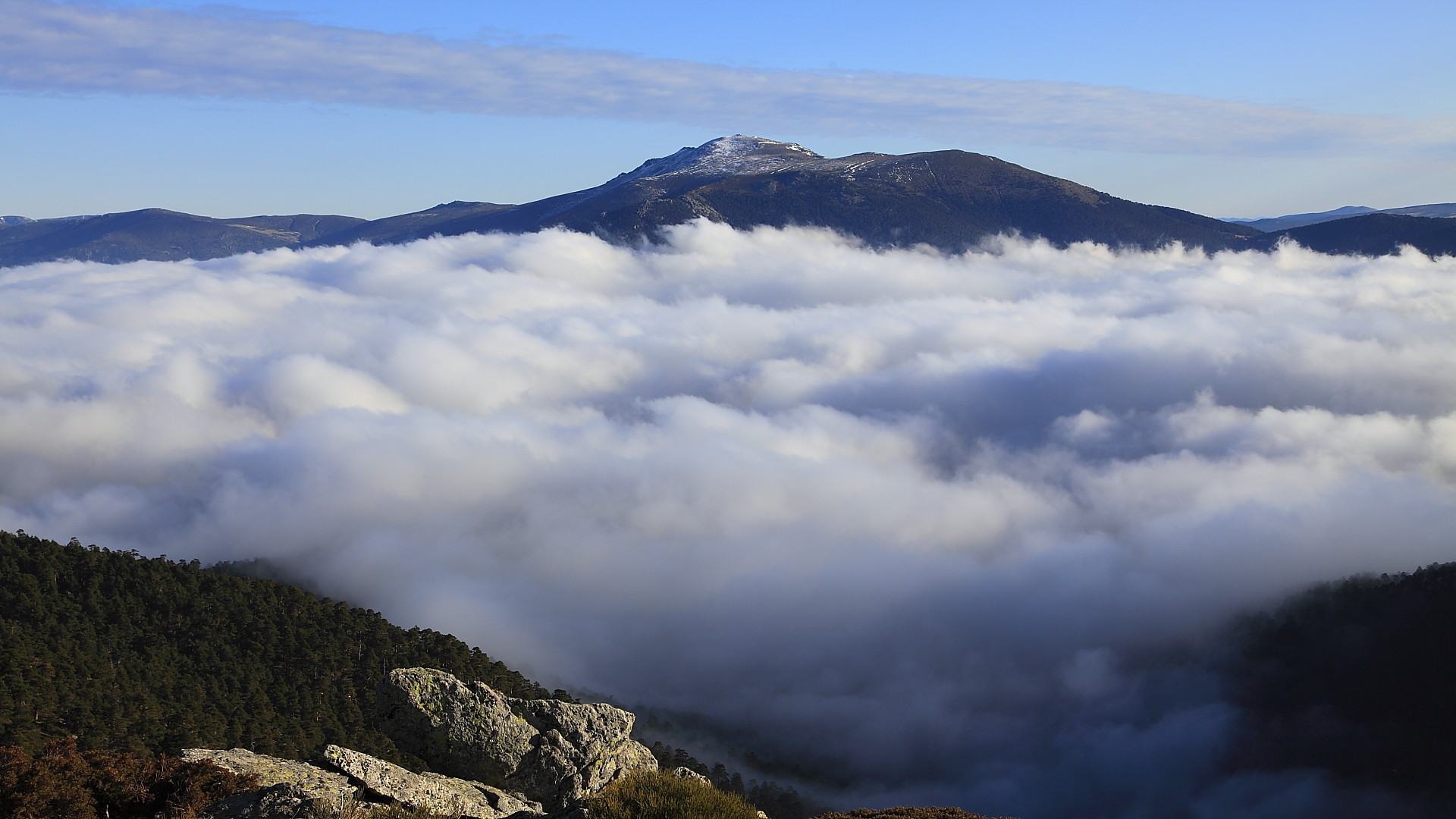 Several people won gloves and hats, which were very useful. And then we finally started our hike. We stopped five minutes later, though, to take a group picture and to tell the security of the park that we were a large group. The place we were supposed to hike at, is called Parque de Peñalara. Besides, it is not part of Madrid but of another region, called Castilla y León.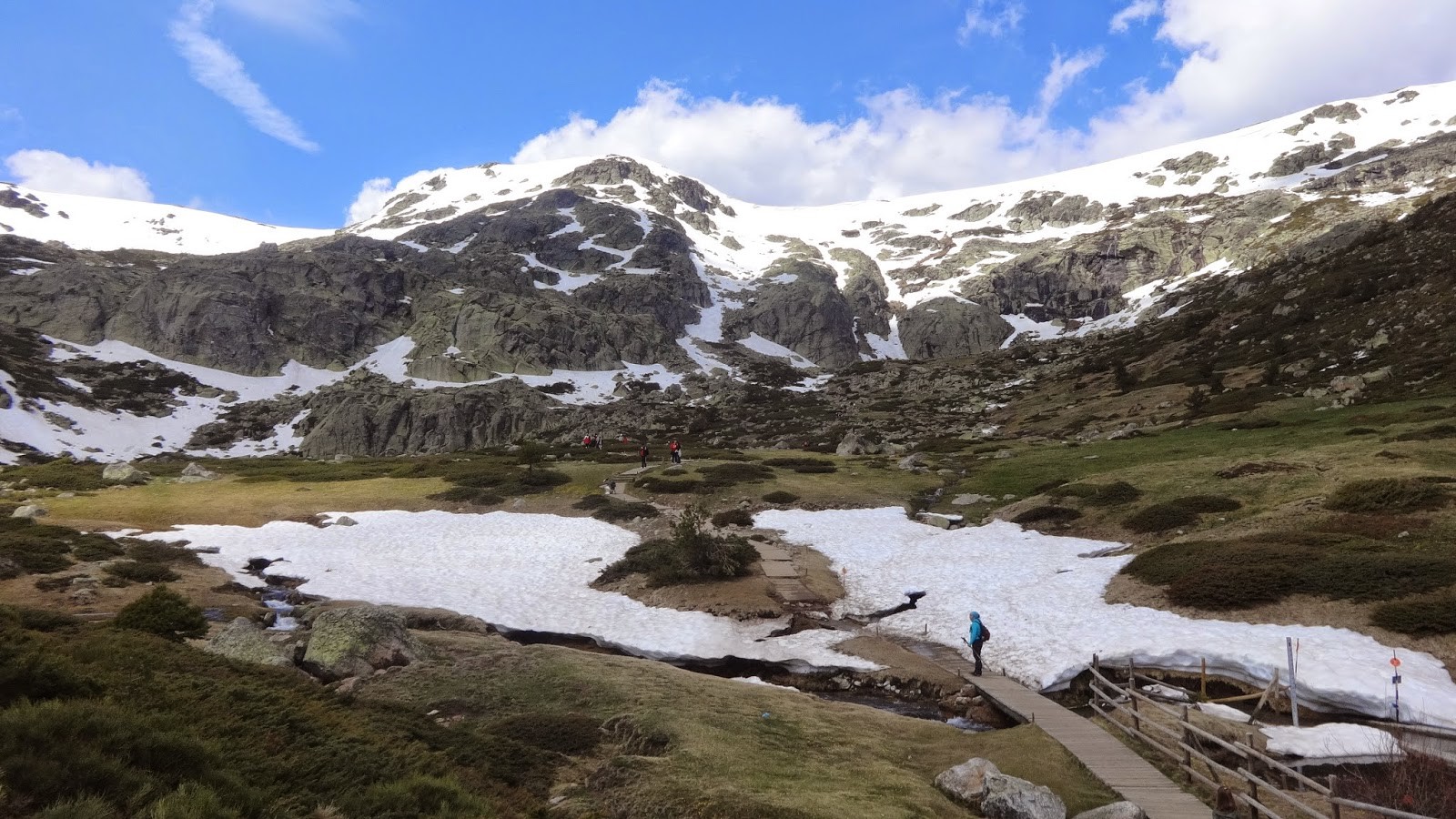 It is a unique region, with some rare species, including a frog that does not live anywhere else but in this park. We then headed off to a peak, named after the park: el pico de Peña Lara. We were not the most serious hikers, though. We would often stop to take pictures and talk. Some of my new acquaintannces were not prepared to walk fast. We had a lot of fun while walking and getting to know more about each other.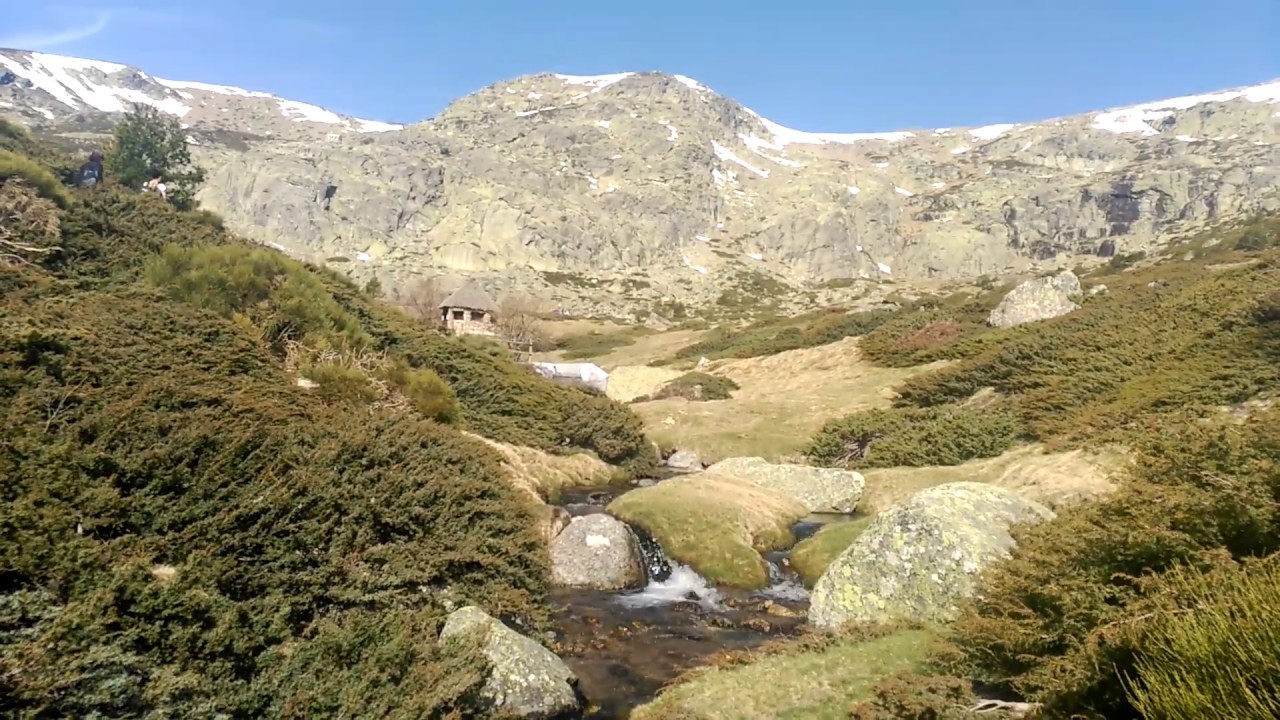 We did, however, reach a certain point where the wind was way too strong and cold, and there was some ice. Our guides decided to stop for lunch and we had to hide behind some rocks. Despite the shelter the rocks provided, the wind was too cold and we froze. We had a quick lunch with some sandwiches and chocolate and he headed back to the beginning of the park. Our guides decided to take us to a small house, which could be used as a shelter when necessary.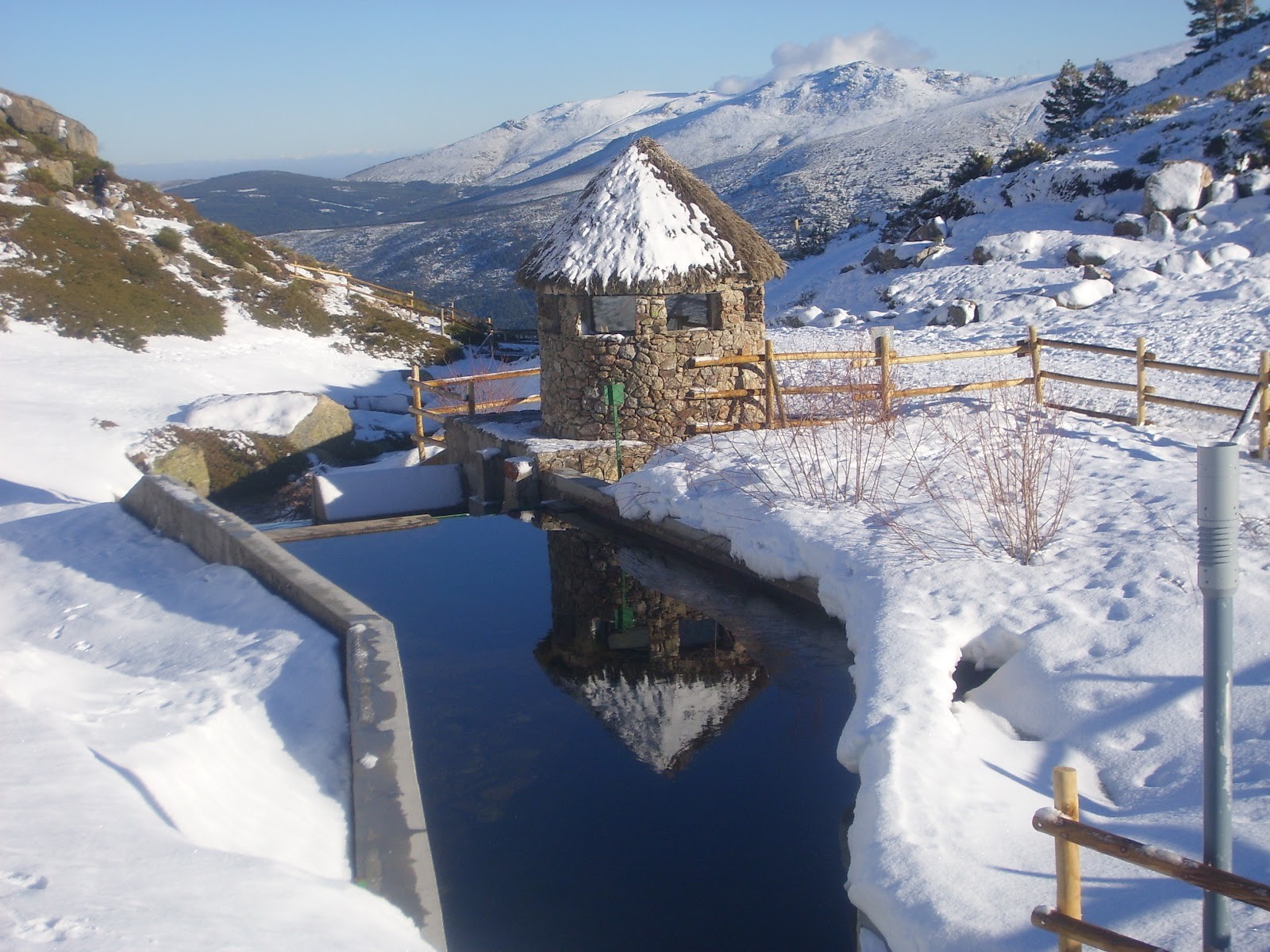 We went inside, but since it was too small, we could not all go at once. Then we took some cool pictures. We could see the mountain around us and it was extremely beautiful. We were in a lower part of the Sierra, so it was not so cold anymore. Afterwards, we went back to the parking and to that same bar we had had coffee at in the morning. We drank some hot chocolate and tea and we felt warmer and happier. The bar had a fire place with fire, plus some cool pictures hanging on the walls.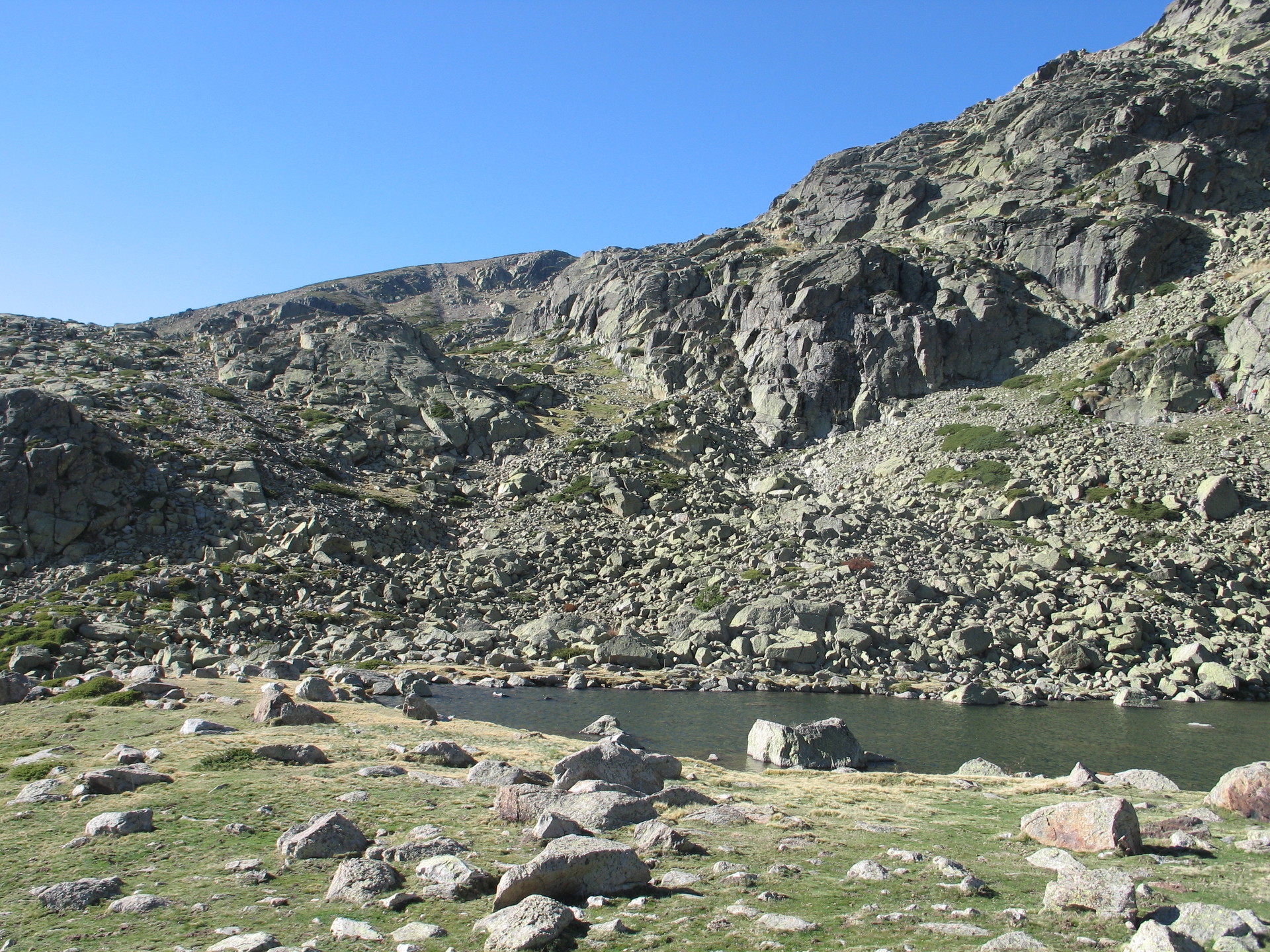 The pictures showed local mountaineers and skiers. We had a chance to talk some more, this time in a calmer environment. On the bus I sat next to a very interesting and smart Russian girl. She had travelled abroad, so I enjoyed talking to her. When we arrived back to Madrid (after being stuck in traffic jam) we exchanged contacts. Let us hope we will see each other again some time. It was great.
---
Photo gallery
---
---
Content available in other languages
Share your Erasmus Experience in Madrid!
If you know Madrid as native, traveler or as exchange student... share your opinion on Madrid! Rate different characteristics and share your experience.
Add experience →