8 meses en 5 minutos
Architecture and landscape

10 / 10 points

Entertainment

10 / 10 points

Culture and customs

10 / 10 points

Transport

10 / 10 points

Gastronomy

8 / 10 points

Prices

10 / 10 points

Party

10 / 10 points

Weather

8 / 10 points
---
Why did you choose to go to Madrid, Spain?
To be honest we didn't get a choice, and I thought I'd prefer to be near a beach or something but looking back I am really glad I went to Madrid.
How long is the scholarship? How much money do you receive to help you with living costs?
One year, from Sept-June. I receive 1800 euro for the entire time here, but finding 700ml of vodka for 4 euro the money soon seemed to be a lot.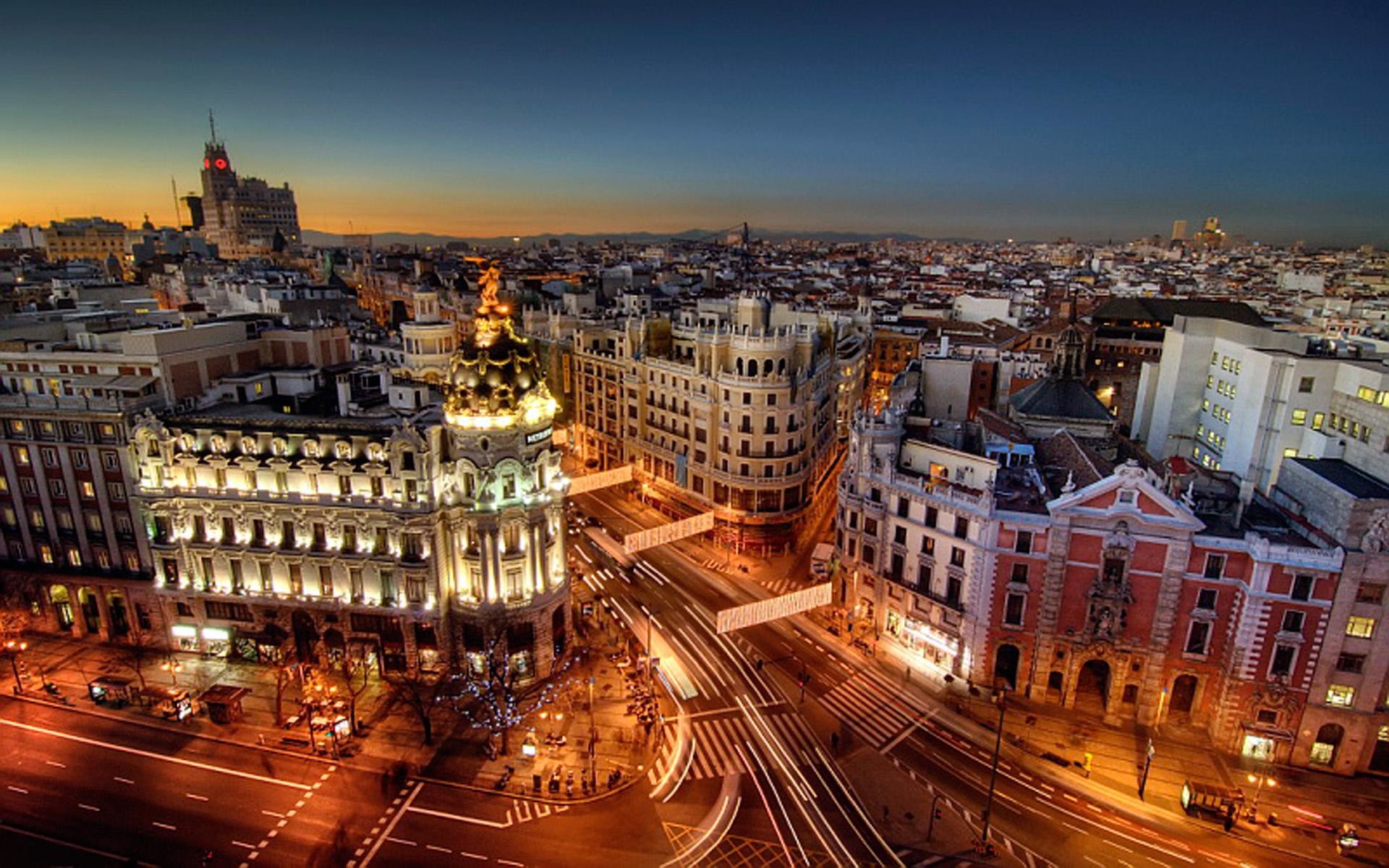 What is the student lifestyle like in Madrid?
Crazy! Nightclubs stay open a lot later, alcohol is cheaper, couldn't ask for anything more!
Bare in mind I didn't live in student accommodation, so be careful with cranky neighbours. "Rubbish must only be put out after 9" or there is a fine, I learned this the hard way when I put out rubbish before 9 and a woman complained to me, then when I was leaving the flat later on the rubbish was put at my doorstep.
Would you recommend the city and the University of Madrid to other students?
I would definitely recommend the city to anybody, Erasmus or not, the University is really good too. Everybody is relaxed about everything, and there is a huge energy too, always something to do or places to go.
What is the food like?
I am very fussy about food, no fish or veg for me, so I could recommend a good Mc Donalds, the worst is on calle Princesa. Food is relatively cheap although there are many places to go which are very expensive, stick to Chueca or Montaditos.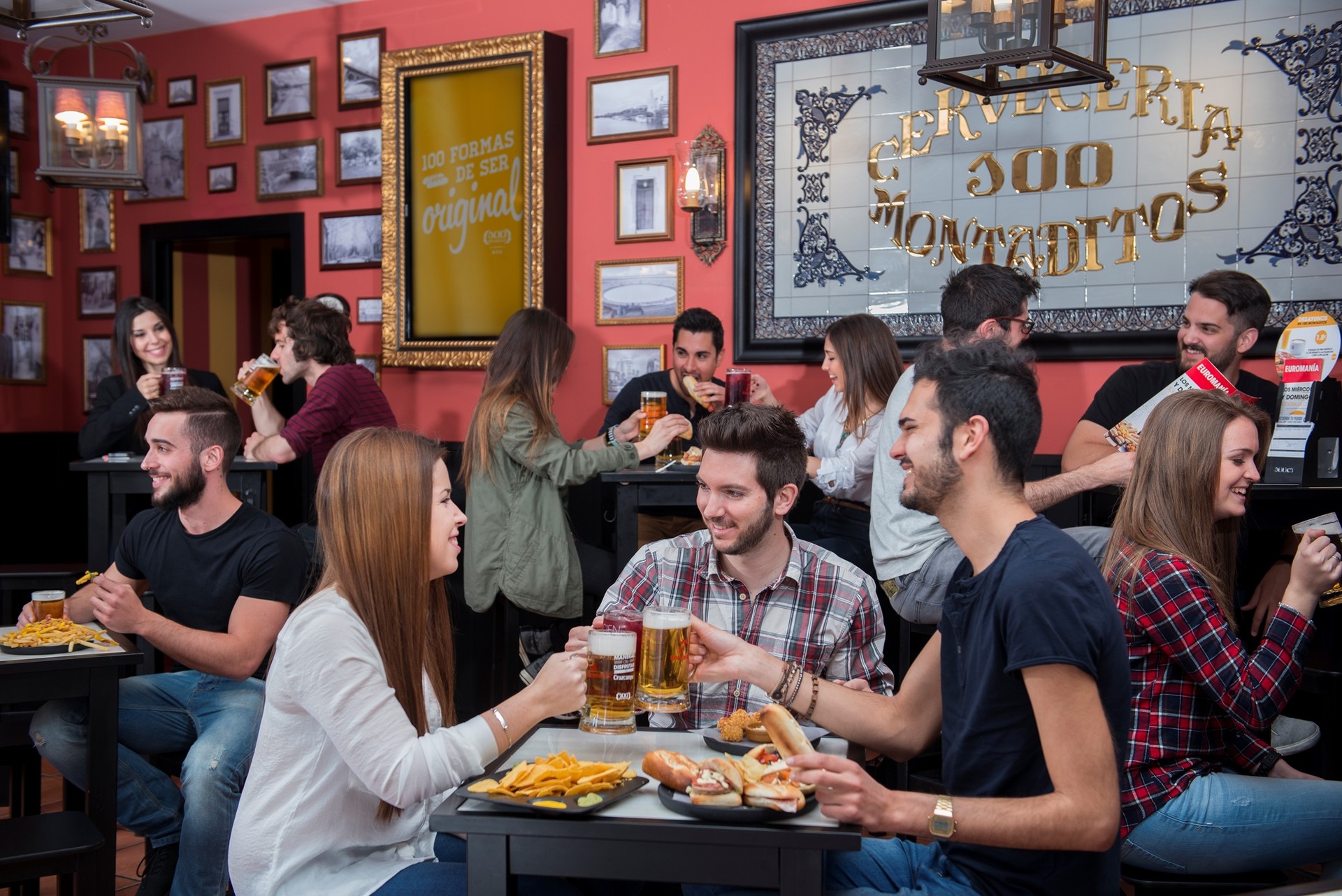 How did you find your accommodation?
I went to the university and received a sheet telling me what places were available then rang them, and moved in within 2 days. I had booked a hostel for only 2 nights and on the second night looked at an apartment, asked when I could move in they said tomorrow, I asked was it possible to move in that day and they had no problem.
Careful with parties at your flat too, telling your friends they can bring everyone may sound good at the time, 50 people later and the Police screaming at you if not what you need on a Friday night, if we got another complaint then we would have had to pay a fine of 1600 Euro, that's a lot of vodka!
What are the accommodation prices like? What are prices like for other things in general?
Depends on where you are, in Arguelles I pay 370 a month excluding bills. But I know of people only paying 200 a month for a nicer flat but much further away.
Clothes, food and drink is cheaper and so are taxis and bills, most expensive thing I noticed is a bottle of beer costing 8 euro in a club, where as a vodka and mixer would be the same.
Also, most people do not tip, and will wait for their change of 10 cent or 5 cent either, I learned this the hard way when walking away form a till after buying things leaving 6 cent change, the woman shouted and ran after me to give me the change.
Is the language easy to get to grips with? Are there language courses available at the University?
Yes, it is similar in some ways to English, but many people speak a little English so if you forget a word most people can help. Hand gestures work really well too. Yes, there are language courses in the university up until Feb.
Many older women in Madrid when they say thank you may slip in the "guapo" word, this does not mean they fancy you, just a way of saying thank you.
Also watching t. v is a good way to build your listening of Spanish, until you realise how to put the channels in English. best programe by far, which is only in Spanish is El juego de tu vida, I'm not going to explain it but just watch it!
What's the easiest or most economical way to travel to Madrid from your city?
Metro: 30 euro a month and you can go anywhere you want whenever you want, except 2-6a. m but you will probably be asleep or in a club then so no need to go home.
Walking: although Madrid is a capital, the centre is quite small, if you live near to calle princesa, sol or gran via, then you could walk everywhere.
Careful with some taxi drivers, my friend and I were going to Moma, and the taxi driver said he knew where it was, which he didn't so we left and paid 3 euro instead of 8, and he didn't complain.
Where would you recommend to go on a night out in Madrid?
Completely depends on what you want. To meet Erasmus people then Joy, Commo, Orange Cafe or La Riviera. Posh people or "Los Pijos" go to Gabbana, Moma, Nells or Pacha.
Kapital is massive but worth a visit, Yes we dance nights, Moon dance and Coppernico are good for meeting the "normal" Spanish locals. Anywhere you go will be amazing.
I went out one night with a big group of friends, saw some older women, not good looking at all, so as a joke I started talking to them, well they didn't take it as a joke at all, we then went to Moon dance and in the queue I looked around to see the 5 "grannies" following us, after a few drinks in the club we mustered the courage to ask the grannies for a picture and it is probably the best picture to date!
Convinced to go to Chueca one night, to Outlet- a bar that is amazingly cheap. So drinking loads there with a big group of friends so somebody suggests going to the club across from it. We decided to go, well I'm never going there again, a massive man dressed as a woman asked me "do you like the mens or the womens" after saying women he seemed pissed off and stuck a badge on me, will never go there again.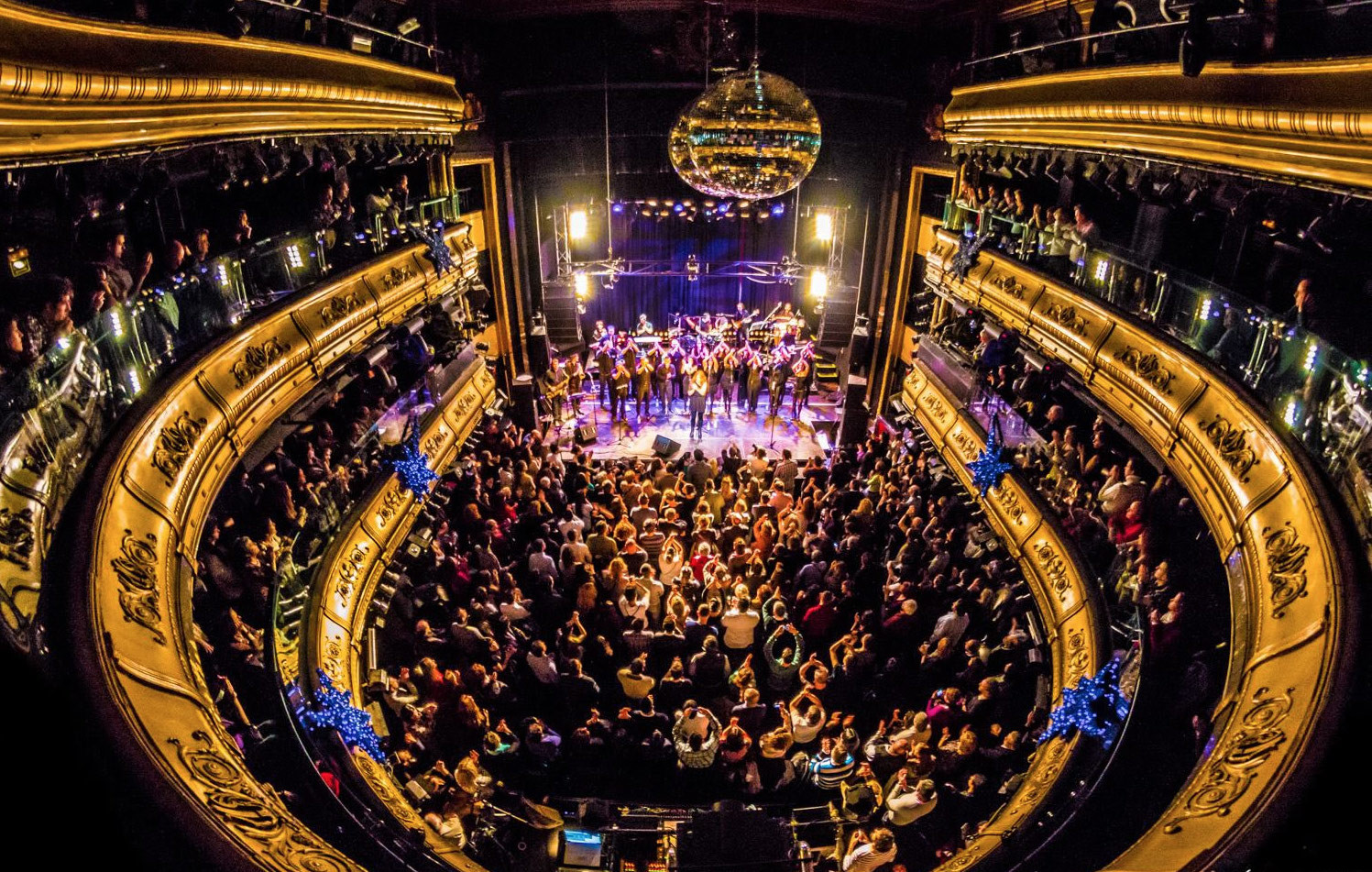 Sala Heineken is a good place too, but I usually go to Yes We Dance, which I have to say probably has the strongest drinks in Madrid, because even though I have been there 5 times, I still don't know how to get there.
If you are short on money there are still loads of places to go, start by walking from opera to Plaza de santa Ana, and I would be surprised if you did not get at least 5 free shots! 100 Montaditos is 1 euro a pint on Wednesdays too!
And for eating? Can you recommend some good restaurants in Madrid?
The main difference I noticed about Madrid is they don't get a take-away after a night out, there is one place in Sol where you can get pizza really late at night. Chueca is cheap for nice restaurants and Gandario in Arguelles is cheap and really good.
Mario's bar, called Bar y Tapas gratis, is amazing, buy one drink and you have unlimited tapas and snacks, well worth it.
There is a Moroccan bar near to Plaza de España on the street perpendicular to Gran Via, which on Fridays and Saturdays have belly dancers, the food is good and the shisha is the best in Madrid, along with the mint tea, and it is cheap too!
As there are no real take-aways late at night after a club, San Gine's chocolate con churros are amazing, open almost 24/7 and for only 3. 50euro its the best after club food around, and known to cure hangovers in my case!
What good cultural sites are there to visit?
Retiro, Palace, walking around Sol, Gran Via, Plaza de España, Plaza Mayor, Plaza de Santa Ana, the museums Prado included. Cable cart to Casa de campo, but I recommend not to go when you have a hungover, as the windows are really small if you need to get sick and the people don't appreciate leaving the cable cart with vomit inside.
The Temple of Debod is good too, and offers a pretty good view of the palace and casa de campo.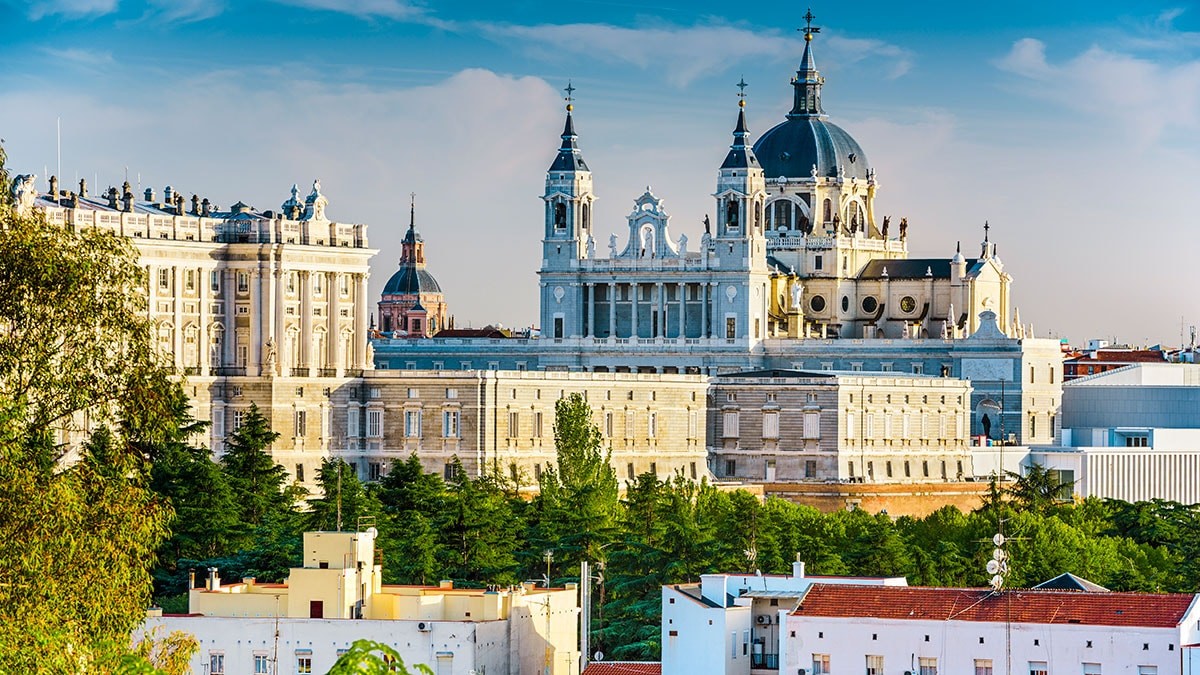 Walk around in Sol and 1 out of every 5 times there will be a massive demonstration, well worth it.
Salsa dancing would usually not be my thing, but near to Plaza de Opera, around the corner form the Mc Donalds, is a very cheap salsa bar, mojitos are only 2 euro, and after a few of them you are ready for the salsa, the teacher is energetic and has a good sense of humor so well worth a visit, I think it is on Tuesdays.
Also look up from time to time, the building in Madrid are amazing, but the higher up they go the more detail is in them.
Is there any other advice that you could give to students going to Madrid in the future?
Never drink the 4euro vodka in under 1hr 30min to yourself, as I had no memory of the night after leaving the apartment, nor could I remember any of the clubs, got home to my flat and put a pizza on at 7a. m, woke up at 12 with the smell of burning, ran to the kitchen still drunk and saw a black pizza in the oven with smoke all over the kitchen, so had to go back a week later to the club to say I had been there.
When drinking in a flat, it is not always a good idea to bring some drink on the way to the club, as you have to drink it twice as fast, on that night, I lost my friends so went home alone, woke up at 10a. m in the morning with banging on my bedroom door, I answered and there were 3 of my pissed off friends, who I had locked out until 10a. m. One of my friends had to climb up to floor to our kitchen window in order to open he front door.
Don't go to a club early, between 1-3 is perfect. I went out several times at the start not drinking before and 80 euro later I could honestly say it wasn't a great night.
For me, along with the Erasmus parties, to meet Spanish people, you have to go to the "botellones", Yes We Dance and Copernico as everyone there seems "normal" or non "pijo" and you will meet loads of people.
Ohh, and you have to visit the Telefonica Shop on Gran Via, it's crazy, you can watch football there, play certain dance games or horse riding, all interactive games, is mental. Be careful with the electric shoks that the place gives you randomly. Also don't try to use the computers there for Facebook or anything the security people will be over to you in a second. And no photos allowed, we were told not to take pictures, but as the camera was on flash they found out and we are not allowed back.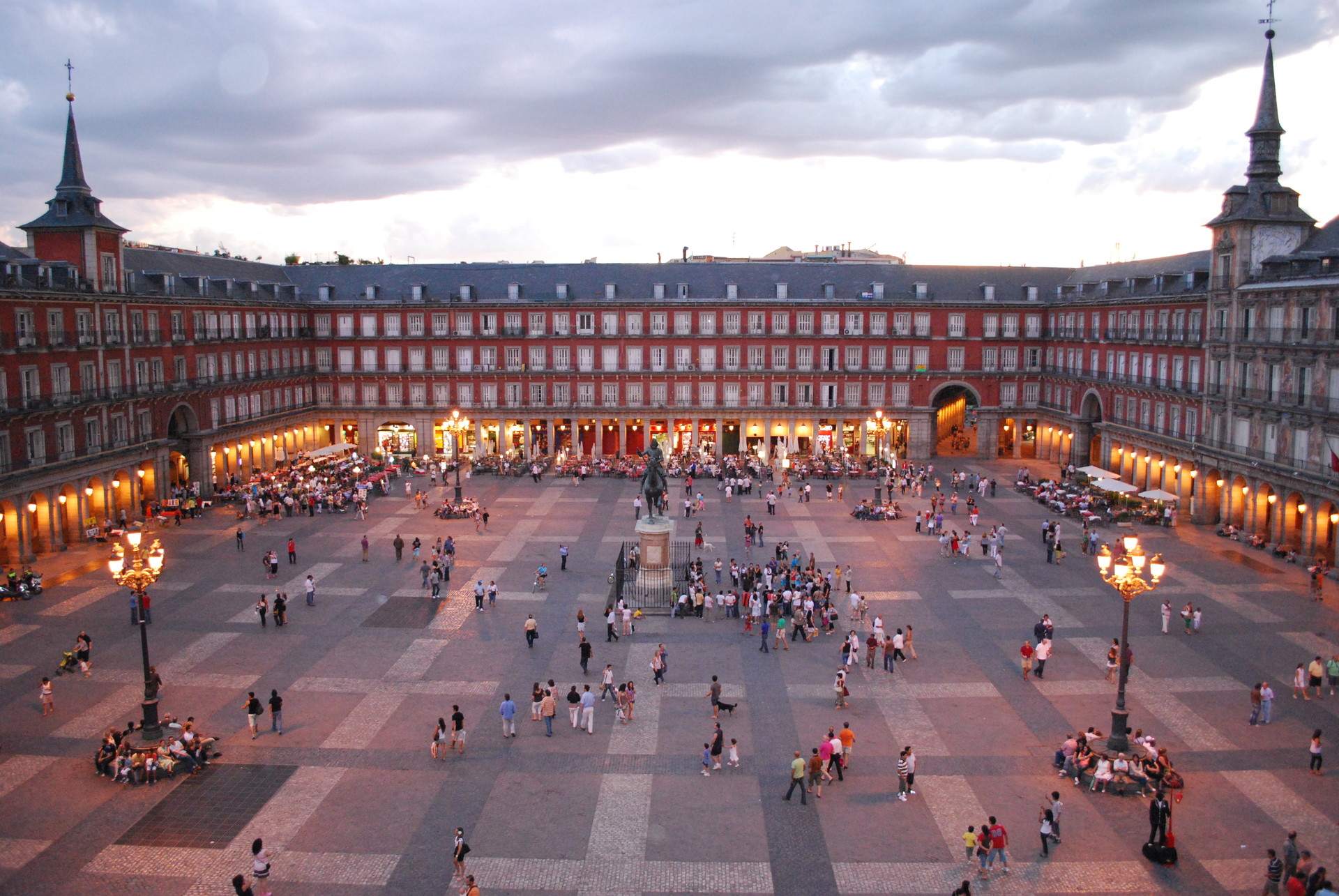 It's an amazing place to have your Erasmus, and I would definitely recommend it to everybody. Apart from the night life, the language you learn, the people you meet, places you go and things you experience, it will be unforgettable. Viva Madrid!
---
Photo gallery
---
---
Content available in other languages
Share your Erasmus Experience in Madrid!
If you know Madrid as native, traveler or as exchange student... share your opinion on Madrid! Rate different characteristics and share your experience.
Add experience →