Top London Attractions - The best things to do in London (1st part)
Top London Attractions - The best things to do in London (1st part)
It's true that London has an accurate representation of being fast-paced and busy, however, that doesn't mean that you can't take your time to appreciate the city and all the sites, parks, markets and more that it has to offer. London has a history spanning over 2000 years during which, it has survived a plague, a devastating fire, a civil war and even the aerial bombardments of the Second World War, so you can imagine the amount of historic relics and sites that can be found there. London is home to 4 of the UK's UNESCO World Heritage Sites ranging from 1987 to 2003 when The Royal Botanical Gardens in Kew (Kew Gardens) were added to the list. So make sure you bring some comfy footwear, because you'll be doing a lot of walking!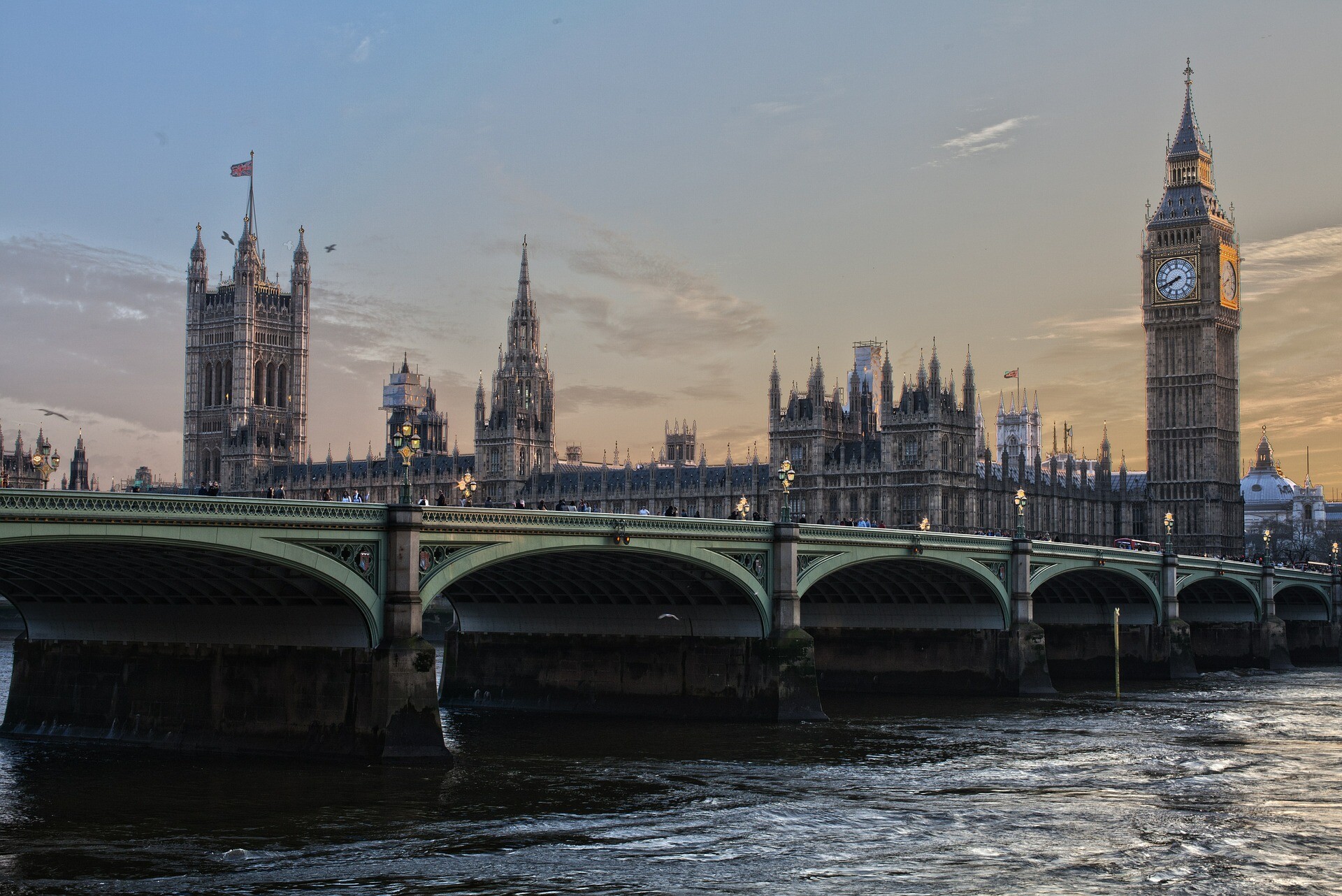 1. The Palace of Westminster
The first to be named a UNESCO site in 1987, The Palace of Westminster or as it's more commonly known - The Houses of Parliament - are one of the most famous attractions in London. Originally built in the 11th century, the Palace of Westminster was actually destroyed in 1834 by a huge fire, the only significant medieval structures which survived were Westminster Hall, the Cloisters of St Stephen's, the Chapel of St Mary Undercroft and the Jewel Tower. Today, these remaining features of the Palace (with the exception of the Jewel Tower) have been incorporated to the larger replacement Palace which has over 1,100 rooms! The Palace is one of the centres of political life in the United Kingdom and the name "Westminster" has become synonymous with UK parliament. One of the most well-known features of the palace is Big Ben (which is actually the name for the bell inside the clocktower and not the clocktower itself!)
The current suspension of all tours and other non-essential visits has been extended until further notice, but for you to know, prices for a 90 minute guided tour were as follows (the higher price is what you pay if you book your tickets on the day):
Adults: £25.50/£28
Students: £21/£23
Disabled: £25/£28
Some type of proof will be required if you wish to purchase a student entry. Tours are available to UK and overseas visitors on Saturdays throughout the year and and on most week days during parliamentary recesses. Tickets can be purchased online here or by calling +44 (0)20 7219 4114, you can also purchase tickets in person in advance or on the day by going to the ticket office located at the front of Portcullis House On the Victoria Embankment (post code SW1A 2LW). Guided tours are offered in English on all days, or French, German & Spanish on most days in addition to guided tours in more than 25 other languages (including Hungarian, Italian, Japanese, Mandarin, Russian and Welsh) if it is arranged for a group on request.
Whether you're taking the underground or overground, London Waterloois the best station to use in order to get to the palace and the abbey. London Waterloo serves the Jubilee, Northern and Bakerloo lines.
2. Westminster Abbey
This beautiful Gothic-style church is located just a few steps from the River Thames and is another UNESCO heritage site along with the Houses of Parliament. The construction of the present church began in 1245 by Henry III who wished to be buried on the site. Since the coronation of William the Conqueror in 1066, the church has been used to coronate all British monarchs (including the present Queen Elizabeth II) and it was also the church in which Prince William and Kate Middleton got married in 2011.
Entry to the Abbey costs the following prices*:
Adults: Book online - £20/Buy at the Abbey: £22
Students: £17 (with valid student ID)
With the London Pass: Free
*A guided tour will cost an additional £5 on top of the price of your ticket and are offered in English.
Entry times can change, so please click here to check the opening times of the day you wish to go.
3. Buckingham Palace
Buckingham Palace, which was once known as Buckingham House and built for the Duke of Buckingham in 1703, is now one of the most famous landmarks, not only in Britain, but worldwide! It's largely known as the Monarch's London residence, but is also a focal point for national celebration and mourning. It luckily survived WWII with only the chapel being destroyed! The palace has 775 rooms and the largest private garden.
There are actually different parts of the palace which you can visit - firstly, there are the State Rooms. Out of the 775 rooms, there are 19 state rooms which the Queen uses to receive, reward and entertain her guests; several of the rooms were used for Will and Kate's wedding. They are lavishly decorated rooms (as you can probably imagine) with sparkling candelabra, marble columns, regal carpets and wallpaper and fine furniture to accompany the sculptures and art. Secondly, the Royal Mews which were used to keep horses and were a combined stables, carriage house and also a garage in more recent times.
The Queen's art gallery displays the collections of art that the Royal Family have acquired over the years. The art gallery is built over where the chapel used to stand before it was bombed down during the Second World War.
To get to Buckingham Palace, you can either take the underground to Victoria (Victoria and Circle & District lines), Hyde Park Corner (Piccadilly line) or Green Park (Jubilee, Piccadilly and Victoria lines).
A visit to the State Rooms usually lasts between 2 and 2.5 hours The State Rooms are open on selected dates in May and June for guided tours and on selected dates in July - September for guided tours with garden access.
Prices for the State Rooms and Gardens are as follows (all tours come with a multimedia tour):
The Royal Mews is temporarily closed to the public, but opening times used to be:
1st February until 31st March from 10:00-16:00 (last admission 15:15)
1st April until 31st October from 10:00-17:00 (last admission 16:15)
1st until 30th November from 10:00-16:00 (last admission 15:15)
Tours around the Mews typically last for about an hour and the ticket prices are as follows:
Adults: £13
Students: £11.80
The Queen's Gallery is open from:
3rd October - 31st July from 10:00 until 17:30 (last admission at 16:15)
22nd July - 1st October from 09:30 until 17:30 (last admission at 16:15)
2nd October - 12th November from 10:00 until 17:30 (last admission at 16:15)
Entrance to the Gallery costs £16 for adults and £12 for students.
To buy any of these tickets, please visit the Palace website: Buckingham Palace.
Changing of the Guard at Buckingham Palace
The changing of the guards is definitely very traditional to Buckingham Palace since it's been going since 1660 and it still considered a privilege today to guard the monarch. This position is often extended to other soldiers from different regiments, some have even seen action overseas.
The changing of the guard ceremony lasts around 45 minutes between 10:15 and 11:45 on Mondays, Wednesdays, Fridays and Sundays from January to March (weather permitting). Usually from April until the end of July, the changing of the guards takes place daily from 11:30am.
Please check exact dates on their website so as to not disappoint yourself by missing it.
4. The Tower of London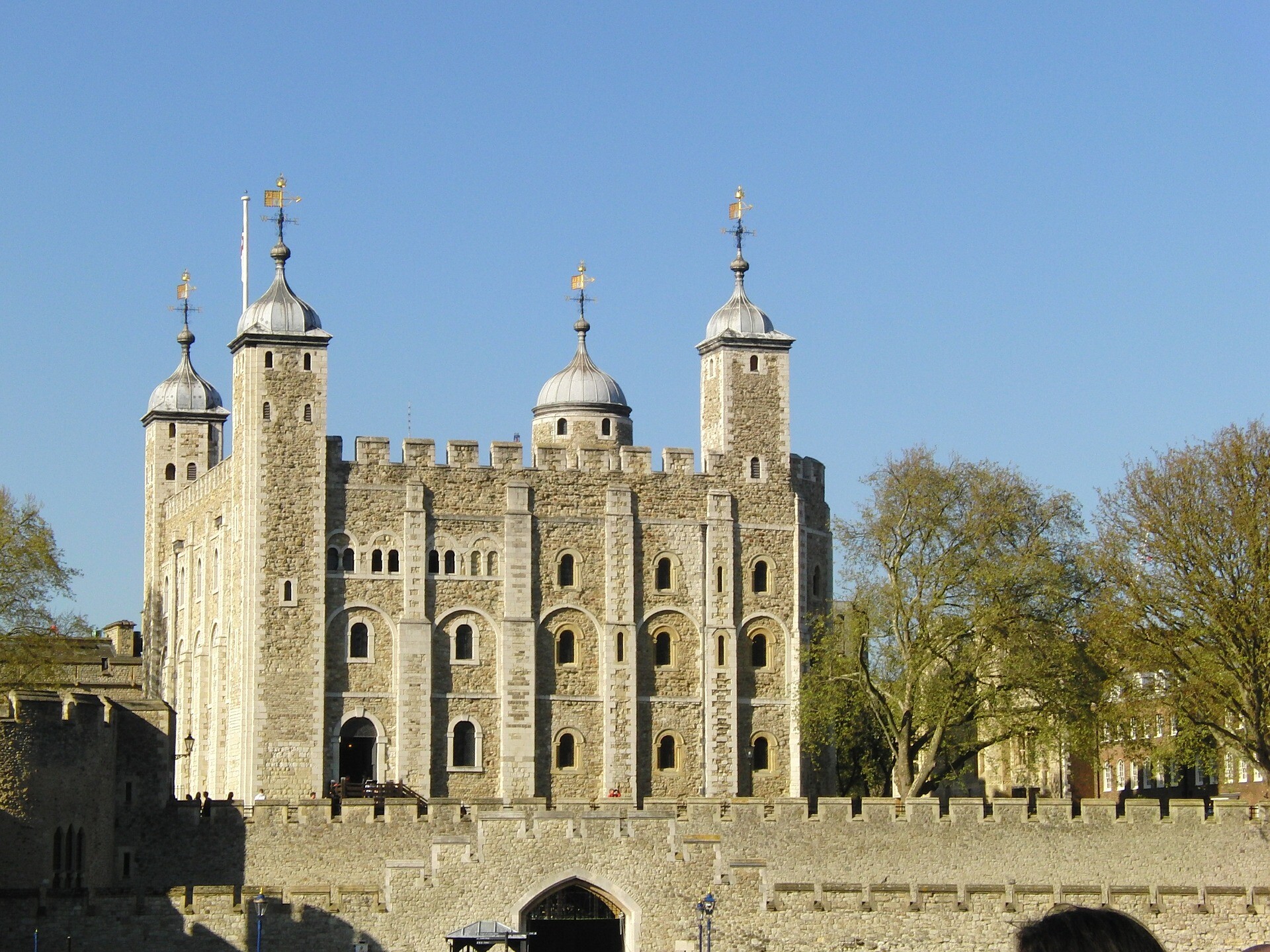 Located on the northern bank of the Thames river in the borough of Tower Hamlets, the Tower of London (also known as the bloody tower) has been used as a place of execution and torture, a prison, a royal palace, a fortress and even a zoo. It was originally resented by the people of London as it represented the oppression which was inflicted on London by the new ruling elite at the time.
Although it is well known for being home to the crown jewels, the Tower of London actually guarded a lot more behind its walls, some fairly unexpected things such as a zoo full of animals that monarchs had been gifted by admirers and visitors and some more sinister things, such as the execution place of Anne Boleyn, one of Henry VIII wives who was beheaded for treason, who is said to haunt the white tower as a ghostly figure carrying her head under her arm.
Did you know that a group of 6 ravens are residents of the tower (there is currently 7 in case something happens to one of them) and it's believed that if they ever escape, the crown and Britain will fall. It's not advisable to approach the ravens as they eat 170g of raw meat a day as well as blood-soaked bird biscuits!
To visit the tower, you will have to pay:
Adults: £28.90
London Pass: Free entry + fast track entry when you show your London Pass card
NB: Please take booking confirmation with you to the ticket office to collect your tickets.
Audio guides are also available in English, French, German, Spanish, Italian, Russian, Dutch, Portuguese, Japanese, Korean and Mandarin. They cost an additional£4 for adults or £3 for students.
You can book tickets online by clicking here, by telephone on 0844 482 7799 from the UK or +44 (0)20 3166 6000 from outside the UK. Alternatively, you can book tickets in person in advance or on the day by going to one of the Tower ticket kiosks located on Tower Hill.
From the 1st March to the 31st October, the Tower is open from 09:00 - 17:30 Tuesday - Saturday and 10:00 - 17:30 on Sundays and Mondays. From the 1st November to the 28th February, the Tower is open from 09:00 - 16:30 Tuesday-Saturday and 10:00 - 16:30 on Sundays and Mondays.
There is one tube station close to the tower which is Tower Hill using the District or Circle lines. Alternatively, you can get the overground and get off at either Fenchurch Street or London Bridge. Bus routes 15, 42, 78, 100, RV1 all go to the tower.
5. Hampton Court Palace
After being acquired by the flashy King Henry VIII in the 1520's, the palace was developed and expanded and subsequently lived in by other monarchs who have decorated the walls with rich tapestries and paintings. The Palace has over 60 acres of lush greenery, parkland and plantations as well as the world's largest grape vine, tennis courts with three walls which date back to the 17th century and one of the world's most famous mazes.
Hampton court is not without its legends - it is believed that one of Henry VIII seven wives, Catherine Howard, can be heard screaming in the haunted gallery. The legend originates from when Catherine was imprisoned for committing adultery; she managed to escape, was recaptured by guards and taken back to her room screaming that she hadn't committed adultery. She was later executed. On a happier note, during spring, the palace's gardens are home to 200,000 flowering bulbs!
18th - 20th June - The Artisan Festival at Hampton Court Palace
4th - 29th August – one of the courtyards will be closed (Base Court), all other areas of the Palace and Garden are open.
1st - 5th September – The East Front Gardens are closed for an event, the palace and all other gardens remain open.
Entry prices for the palace, gardens and maze are as follows:
Adults: £25.30
Students: £20.20
London Pass: Free entry + fast track entry when you show your London Pass card
NB: If you choose 'collect on site' when ordering your tickets, make sure to bring your booking confirmation with you.
An audio guide is included in the price of a ticket and is available inEnglish, French, German, Spanish, Italian, Russian, Dutch, Portuguese, Japanese and Korean.
You can book tickets online, over the phone on0844 482 7799 from the UK or on +44 (0)20 3166 6000 from outside the UK. You can buy your tickets in person at the palace or from any staffed South West train station.
The palace, gardens and maze are open in winter (mid October to mid March) from 10:00 - 16:30 all week and in summer (mid March to mid October) from 10:00 - 18:00 all week.
Hampton Court is located in zone 6 of London and can be reached by catching a direct train from London Waterloo and getting off atHampton Court station.
6. St. Paul's Cathedral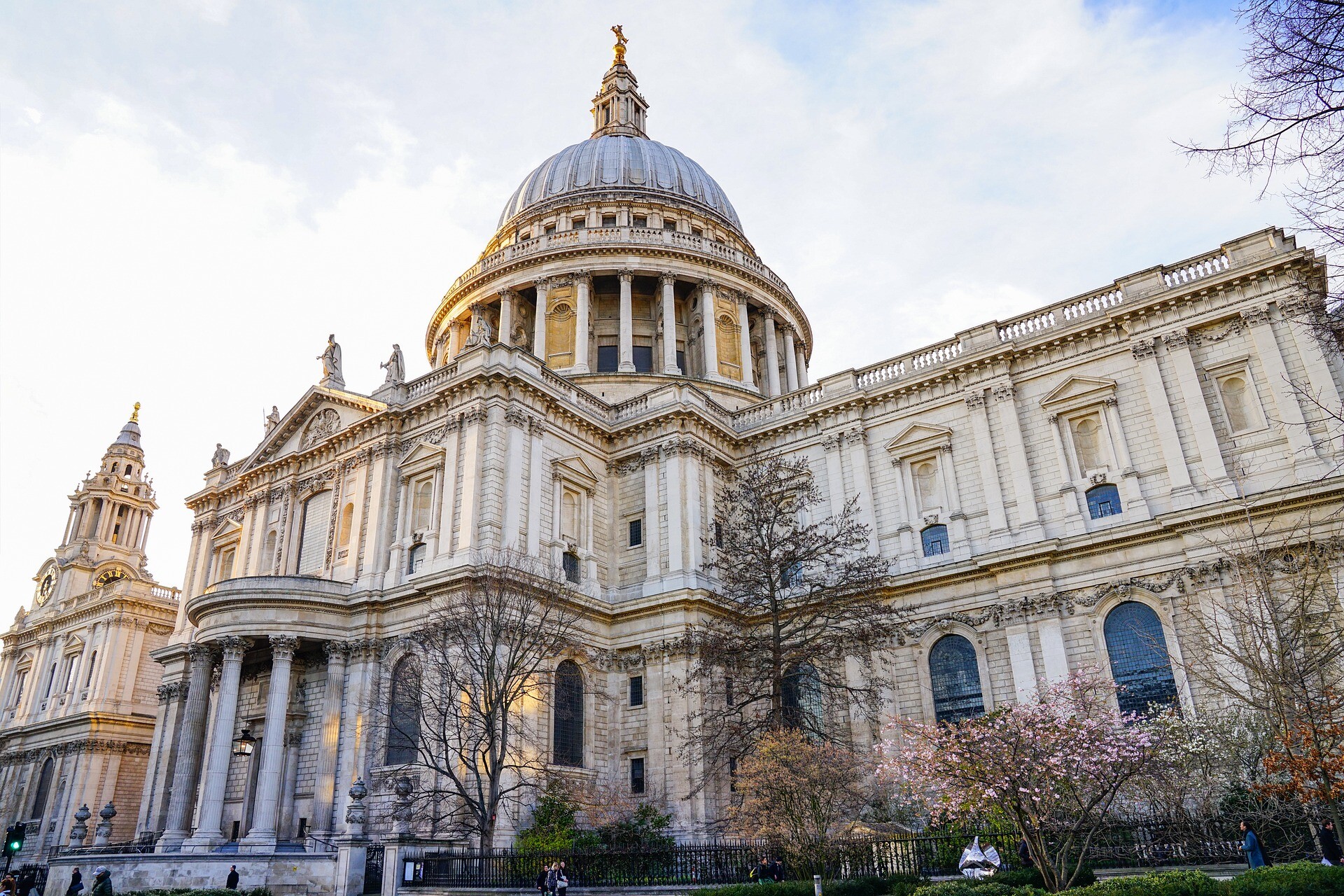 Sitting on one of the highest points in London and situated near the river Thames, St. Paul's cathedral is one of the most famous attractions in London; the building that stands today was built between 1675 and 1710 by renowned architect, Sir Christopher Wren, after the great fire of London in 1666
From surviving the Blitz during WWII, state funerals and royal weddings, St. Paul's cathedral has been at the centre of attention in London for years. It's dome has been pronounced as one of the finest in the world and is accompanied by its astounding interiors, architectural design and sensational panoramic views.
The entry prices may vary depending on what time of year you decide to visit the cathedral, however, generally speaking the prices are as follows:
Adults: £17
Students: £15
London Pass: Free + fast track entry when you show your London Pass card
More information on prices can be found on their website and you can buy your tickets here.
A 90 minute tour in English is also available for no extra fee on top of your entrance fee.
The cathedral is open from 08:30 until 16:30 from Monday to Saturday; on Sundays the cathedral is only open for worship and there is no sight-seeing.
There are 4 tube stations which are all close to the cathedral and they are:
St. Paul's:Central line
Mansion House:District and Circle lines
Blackfriars:District and Circle lines
Bank:Central, Northern and Waterloo & City lines as well as the DLR
Overground stations nearby areCity Thameslink, Blackfriars, Cannon StreetandLiverpool Streetor bus services 4, 8, 11, 15, 17, 23, 25, 26, 56, 76, 100, 172, 242, 521 all stop nearby.
7. Kensington Palace
Another one of the Royal palaces, this time it's the one which Kate and Will reside in, it has however been a residence of the Monarchy since the 17th century. Queen Victoria spent her childhood in the palace and Princess Diana also spent her time in the palace too so it really does have a lot of history.
There are a lot of things going on at the palace such as an exhibition dedicated to Princess Diana and her fashion history, an exhibition dedicated to Queen Victoria and many other things.
Tickets bought at the palace will cost:
Adults:£17
Students: £13.50
Tickets bought online will cost:
Adults: £15.50
Students: £12.30
The Palace is open from November until February from 10:00-16:00 daily and from March until October from 10:00-18:00 daily.
To get to the palace, use the Circle or District lines to HIgh Street Kensington, the Central line to Queensway or the Central line to Notting Hill Gate.
8. Shakespeare's Globe Theatre
Possibly one of the most famous playwrights in history, Shakespeare and his plays are studied by people from all walks of life from all over the world. Unfortunately, in 1613, the original theatre burnt down thanks to a cannon which was misfired during a Henry VIII performance, but Shakespeare's Globe Theatre was built in 1997 in homage to the great playwright, approximately 230 metres from the original site on the south bank of the Thames in the borough of Southwark.
To stay true to the true Shakespearean style of plays, there are no microphones, speakers, amplifications or spotlights used in the theatre and all music is played live on instruments.
Prices for the exhibition and Globe Theatre tour are:
Adults: £17
Students: £10
London Pass: Free
The standard exhibition and Globe Theatre tour opening hours are 09:00 - 17:00 daily with tours departing every 30 minutes, however, as they are a working theatre, the exhibition and/or tours may not be available. There is no need to book tickets in advance as tickets can be bought from the admissions desk all day, everyday.
You can have a look at the events that are going on, should you choose to visit the theatre.
You can get to the theatre using the underground to 1 of 4 stops:
Blackfriars: District and Circle lines
Mansion House: District and Circle lines
London Bridge: Northern and Jubilee lines
Southwark: Jubilee line
St. Paul's: Central line
The overground runs to Blackfriars, London Bridge, Cannon Street and London Waterloo.
The bus routes and stops are as follows:
45, 63, 100 to Blackfriars Bridge
15, 17 to Cannon Street
11, 15, 17, 23, 26, 76 to Mansion House
381, RV1 to Southwark Street
344 to Southwark Bridge Road
9. The Shard - View from the Shard
The Shard is the tallest building in western Europe - with spectacular panoramic views which stretch for up to 40 miles, the Shard is definitely somewhere you should tick off your bucket-list.
The Shard usually offers different tickets from a simple general admission, to day & night tours and even champagne tours! Ticket prices are below:
General Admission Tickets:
Advanced booking
Adults: £25.95
Students: £20.95
On-the-day booking
Adults: £30.95
Students: £25.95
General admission includes:
‣ Access to level 69 and the open-air Skydeck on level 72
‣ Complementary audio and visual guides in English, French, German, Italian, Spanish, Catalan, Chinese, Japanese, Russian, Portuguese and Arabic
‣ Access to London's highest champagne experience and Sky Boutique
‣ Free return if it happens to be a cloudy day which ruins the views
‣ Drinks and snacks available on level 72
‣ No time limit at the attraction
There are other types of tickets which are available such as the Day & Night experience, a private guided tour experience and a Champagne experience which do cost more than the general admission fees.
Please see The Shard's website to purchase tickets or check the opening times.
To get to The Shard, you can get the Underground or overground train service to London Bridge station. There are only a couple of options if you wish to get the tube:
Borough Station: Northern line
Southwark Station: Jubilee line
Any bus that goes to London Bridge bus station will be sufficient as the station is located next to The Shard.
10. The London Eye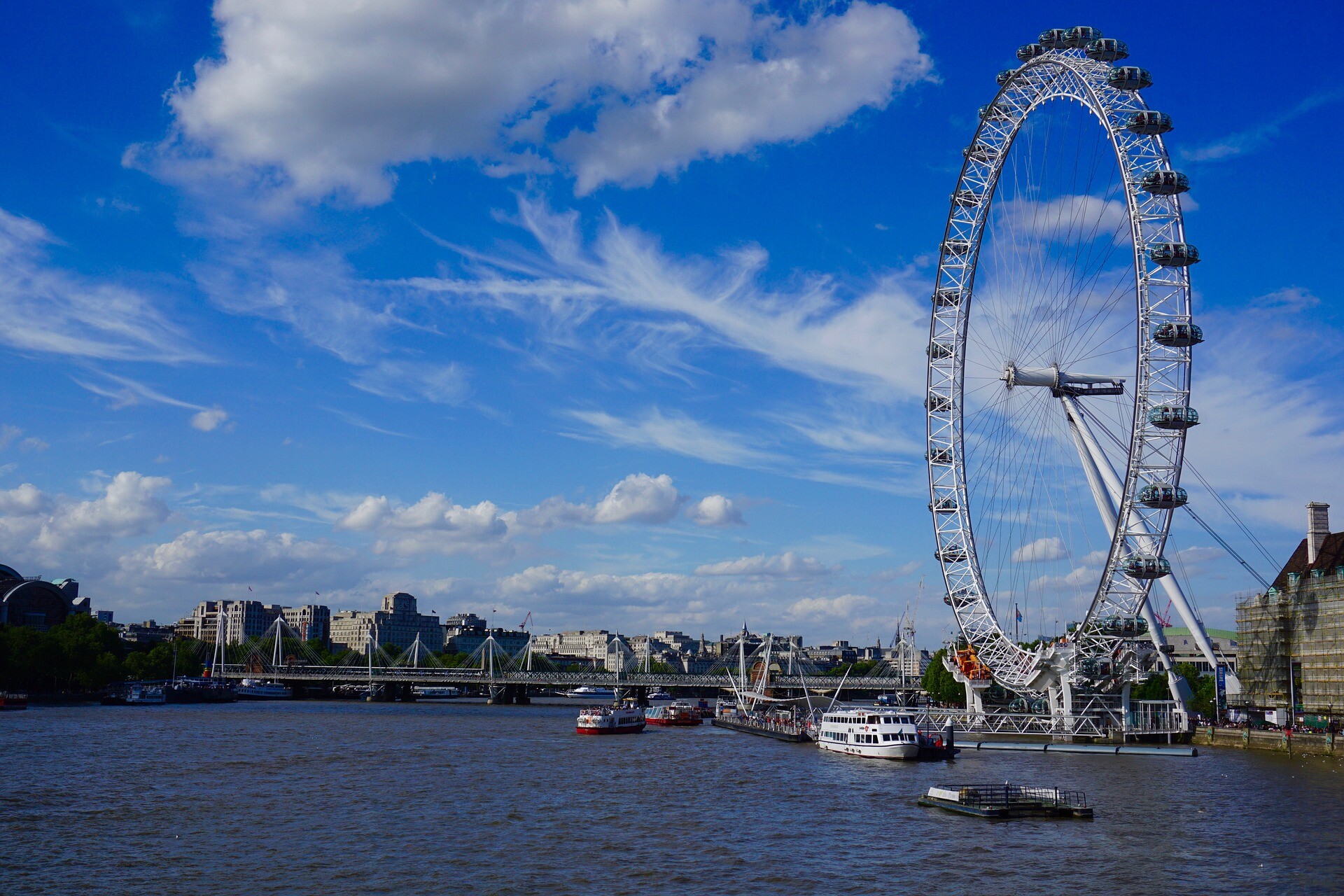 Definitely one of the most well-known attractions in London - the London Eye stands at an impressive 135m above London and grants access to some of the best views in London from one of its 32 pods (each pod represents one of the London boroughs).
Standard entry to the London Eye costs from £24.50 if you buy online or £31 if you buy on the day. Standard entry includes a 30 minute rotation and entry to the 4D cinema experience. Booking in advance is strongly advised as it is one of the top popular tourist attractions.
You can buy your tickets from here.
The best station to get to the London Eye is London Waterloo as it not only has underground and overground services, but it's only a walk away from the eye.
11. The Queen Elizabeth Olympic Park
Instead of just sticking to the typical tourist attractions, why not visit the 2012 Olympic Games stadium in east London? The park is one of the most modern attractions in London and hosts a number of activities from swimming and diving in the olympic pool (for all abilities), walking the trails through the Olympic Village and trying out a variety of sports in the olympic venues to unwinding in the relaxing parklands found throughout the village or relaxing on a guided boat tour along the canal.
All the details of what you can do in the park and how you can apply to do them can be found on their official website.
To get the tube to the Olympic Park, you will have to get off at either:
Stratford station: DLR, Jubilee and Central lines and an overground service
Stratford International Station: DLR
12. ZSL London Zoo
Seeing as it was opened in 1828, London zoo is actually the oldest scientific zoo that exists - it's had a long history, including becoming the new habitat for the animals that used to live in the Tower of London. It was eventually opened to the public in 1847 and today, it houses a collection of 698 species of animals with 20,166 individuals making it the UK's largest zoo.
The ticket prices for the zoo will be changing. Current prices are as follows:
Adults: £22.73 (at the gate)/£20.45 (online)
Students: £20.45 (at the gate)/£18.40 (online)
The opening times vary depending on the season:
From the 4th September 2017: Open from 10:00 until 17:30 with last entry at 16:30
From the 21st October 2017: Open from 10:00 until 17:00 with last entry at 16:00
From the 30th October 2017: Open from 10:00 until 16:00 with last entry at 15:00
To check the opening times after the 30th October 2017, it would be advisable to look at their website.
You can either catch the tube to:
Camden Town: Northern line
Baker Street: Bakerloo line, Circle, Hammersmith & City lines, Jubilee line and Metropolitan line
You can also get the 274 or C2 bus routes.
---
Photo gallery
---
---
Content available in other languages
Want to have your own Erasmus blog?
If you are experiencing living abroad, you're an avid traveller or want to promote the city where you live... create your own blog and share your adventures!
I want to create my Erasmus blog! →