A grey city that steals your heart
Architecture and landscape

6 / 10 points

Entertainment

10 / 10 points

Culture and customs

6 / 10 points

Transport

10 / 10 points

Gastronomy

8 / 10 points

Prices

10 / 10 points

Party

10 / 10 points

Weather

6 / 10 points
---
I studied ADE (Administración y Dirección de Empresas, "Business Studies") in Lodz, so I'll be sharing the experience of someone who studied in UL (the University of Lodz) with you. I was put in residence number III, one of the best on offer in terms of conditions, seen as you share the room with only one other person and it comes with an ensuite. The Lumumby residential campus is 20 minutes away from the centre by tram, it has several dorms as well as restaurants (mainly Pizzerías), pubs (with a special mention to Magic Pub, frequently visited by Erasmus students and where you will almost always bump into somebody you know), two supermarkets and other useful stores such as a shoe-shop, a copy centre, and a "Pepco" (the equivalent of England's Home Bargains).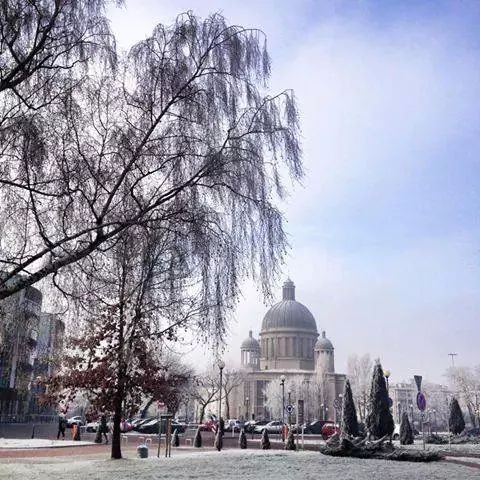 The city in itself isn't very pretty, the majority of the buildings are grey and are sort of falling apart, but the main street is incredible, as is the shopping centre "Manufaktura" which is like a little city within Lodz. The "Off Piotrkowska" is awesome as well, especially when the good weather starts and the different bars and restaurants open up their terraces.
Regarding the cuisine, my Erasmus friends and I weren't crazy about it. An exception perhaps would be the "Pierogis", small pasties usually filled with meat, spinach, cheese etc. The "Zurek", a kind of soup served inside a bowl shaped piece of bread, is also famous. That's mainly what we ate there. "Manekin" was my favourite restaurant par excellence (Crepes filled with practically anything you wanted, pasta or salad for 4 or 5 euros with a drink included), there was also Pozytyvka (also serving crepes like Manekin), Magic, Jerry's Burger, Bosca Pizza, Explanada (this one was more expensive, but by more expensive we still mean only 7 euros per person; )), and Piotrkowska 17 for getting a coffee.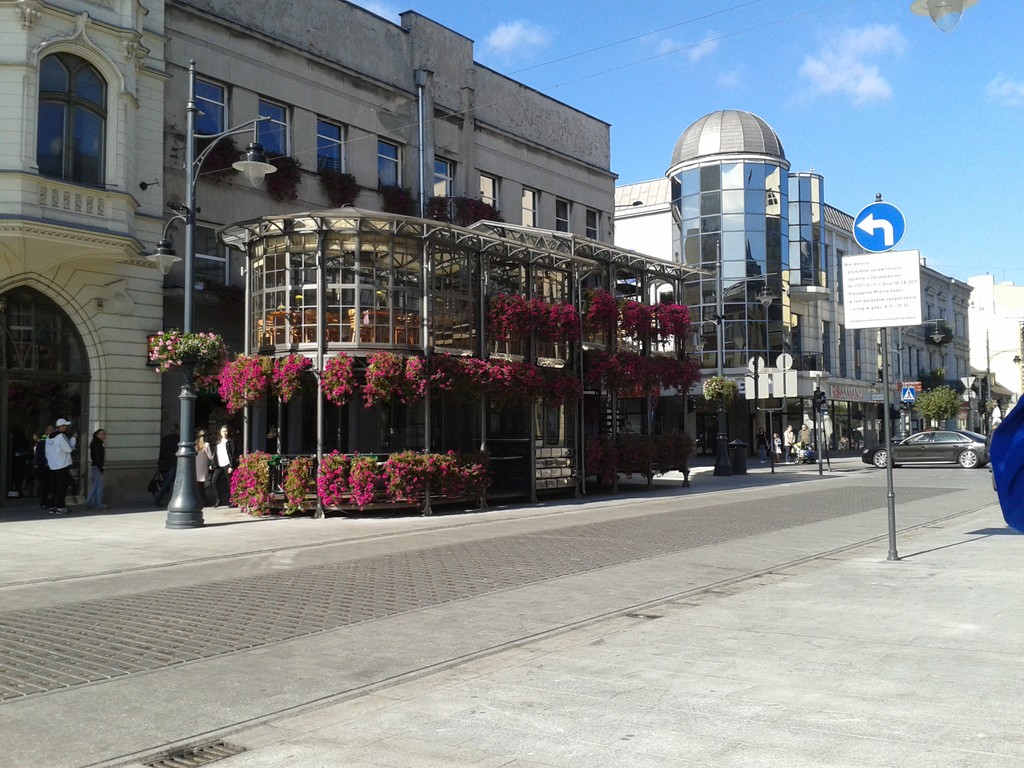 When it came to partying we'd usually have a routine and we'd almost always go to the same bars and clubs. On Mondays we'd usually go to Prywatka 66 (a pint of beer being 0. 75€ before midnight and 1. 25€ after that) or to Magic Pub (1€ beers all night), Wednesdays we'd pre drink in one of the residences (during the first semester at residence VIII in Lumumby, or in someone's flat) followed by Lordis Club & Foo Foo Bar (where entrance before 1am was free, the music was practically the same every Wednesday but the atmosphere was unbeatable), Fridays at Czekolada or KooKoo, and the same for Saturdays. We'd also usually go to Medyk in Lumumby, Pijalnia, Abracadabra and Scenografia (the last two only to attend ESN events).
The majority of us would dedicate our free time to going to Manufaktura, going to the gym, seeing the city, watching series or getting something to eat or drink around Piotrkowska. Transport is really good, there's a tram every 5 minutes that takes you to the centre if you live in Lumumby, and at night time the N7 bus passes every hour and takes you there as well, and taxis rarely cost more than 2€ (that is if you fill it with people obviously).
The faculty buildings are really close to both Lumumby and to the centre. Therefore by living in either the residence or in a flat there is no problem getting to them. (The best would be to live in Lumumby and study in the Philology building seen as it's a 5 minute walk away).
My grant was about 200€ a month for 5 months (1000€ in total would you believe), not enough at all, you almost spend all of that in the first month after buying things for the residence, transport (which costs 25€ per trimester), university cards, etc.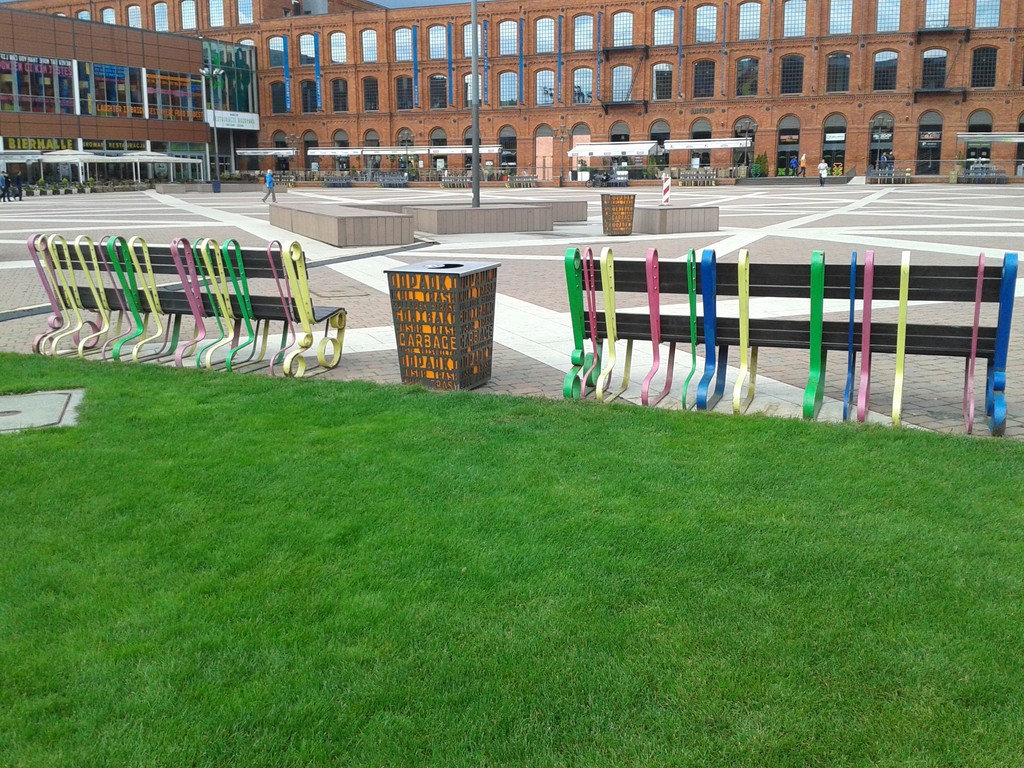 ---
Photo gallery
---
---
Content available in other languages
Share your Erasmus Experience in Lodz!
If you know Lodz as native, traveler or as exchange student... share your opinion on Lodz! Rate different characteristics and share your experience.
Add experience →