One year in Klagenfurt
Architecture and landscape

10 / 10 points

Entertainment

4 / 10 points

Culture and customs

8 / 10 points

Transport

4 / 10 points

Gastronomy

4 / 10 points

Prices

8 / 10 points

Party

2 / 10 points

Weather

8 / 10 points
---
What is it like to live in Klagenfurt? Would you recommend it?
The city is very small. When you go out to the city centre like 19 hour, it is hard to see anyone on the street. I always thought that i come from small city, but i instantly changed my mind after coming to Klagenfurt. Living conditions are very decent in Klagenfurt. The air is very fresh outside. There is big clean lake around. University Alpen-Adria is very modern. I recommend going this place, if you want to polish your german speaking skills and chill in beautiful nature setting. If you are into parties, restaurants and big city life, then better choose other location.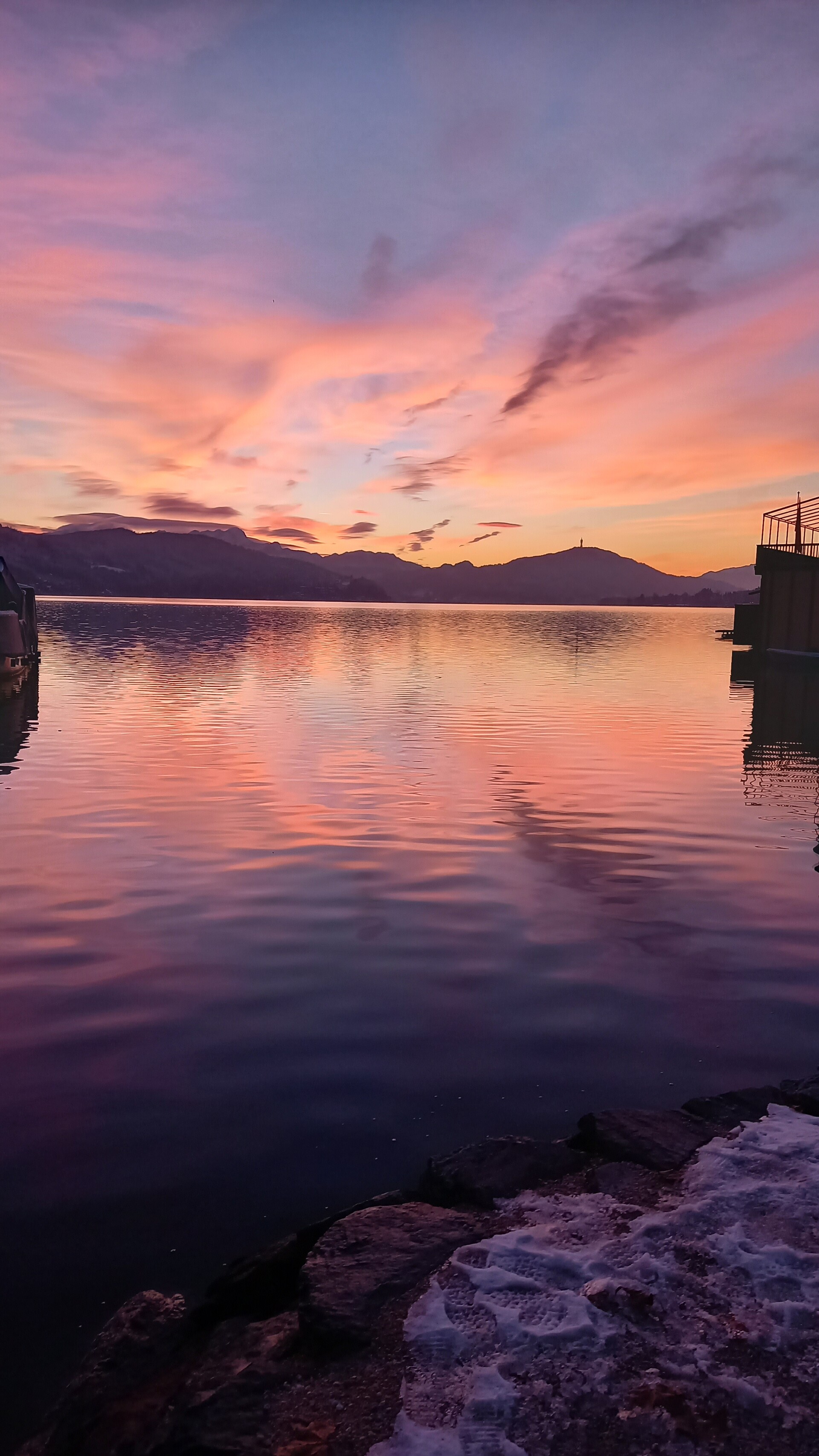 What is the student lifestyle like in Klagenfurt?
There is very limited amount of classes on the uni, so you will have lots of free time. Main teaching method here are giving presentations and writing critical essays. You will be able to conntect job with studies. There are some student groups at the uni. To meet some new people i recomment going walks with psychological centre, or movie nights in Wohnzimmer by OEH. You can also join german course at the evening.
How much does it cost to live in Klagenfurt?
365 E for single apartment in Concordia, then the rest is up to someone individual preferences. I was spending about 700 E monthly with all trips and leisure included. The erasmus scholarship was 500E, so i needed to add-up from my own budget only 200E.
Is it difficult to find accommodation in Klagenfurt? Is there any advice you can give?
Extremaly difficult. Start half an year earlier! You can choose from several student dormitories: Mozart (cheapest and the most disgusting), Nautilus (private room in fair standard, but u share kitchen with other rooms), Concordia (most modern, you will have kitchen and bathroom for yourself), Studentendorf (next to uni, very quiet dorm).
What places would you recommend visiting in Klagenfurt?
It has mainly a lake, but with close proximity u can visit Portschach (Hohe Gloriette for free panoramic point instead of Pyramidenkogel and local port), Italy: Udine, Triest; Lago di Braies, Slovenia: Bled and Ljubljana, Croatia: Zagreb, Pula, Rovinj. All above places with public transport.
Is it good to eat out in Klagenfurt? Can you tell us your favourite spots?
Home-style food: Interspar in Rosenthalerstrasse(!) Their food is really amaaazing, made of fresh local products, full of flavour and after 16 hour it cost 50% less. Full of value meal will cost you there about 4 to 5E. You can also eat at uni canteen, but their meals have poor quality and relatively high prices as for standard, that they offering.
Restaurants: Villa Lido (with great lunch deal and best pizza), Burger Boutique, Little Italy with best burgers in Portschach, fantastic caffe-spot with best cakes in Krumpedorf (Die Rosterei Christiano), best kebab in City Arcaden; La Bottega with italian food, El Clasico in Krumpendorf with similar to neapolitan style pizza.
Is the nightlife good in Klagenfurt? Where is good to go?
Things like nightlife dont exist in Klagenfurt. People meet typically at the lake or in the doorms.

What advice would you give future students heading to Klagenfurt?
Get yourself a bike! public transport is very expensive and it stop to operate at about 20. U will need your bike everyday and its very fun to discover new surrounding with it. If you like winter sports (buy yourself used ice-skates from Willhaben) and take your own snowboard or skis from home! Rental of the snowboard on the slope would cost you about 60E per single day. Invest in OEBB Card to travel with trains for 50% off, on weekend use Einfach Raus/Karntnen Freizeit tickets for group travels.
Be careful about contacts with local man. At the beggining you will be very lonely and friendless. There are some boys that function in the students groups and reach out to new exchange female students, because they aim into someone that is vurnable. If someone invite you for a ,,party'' (on which you will be only guest) and insist for a meeting only in their flat, you should have big red flag. These boys know you will be there for limited time and try use it to manipulate you.  Sooner or later you will build real friendships, just be patient.
Go to Klagenfurt with open head, be bold and discover new places. It is only 1 year, will pass very quick. Make most of it! 
---
Photo gallery

---
Share your Erasmus Experience in Klagenfurt!
If you know Klagenfurt as native, traveler or as exchange student... share your opinion on Klagenfurt! Rate different characteristics and share your experience.
Add experience →