My favourite places in Japan (2 of 2): Tokyo and Kamakura
Hello! Here's the second part of my favourite places in Japan. In the first part I shared, I spoke about my favourite places being Kyoto, Nara, Koya, Miyajima and Hiroshima, and in this article I will concentrate on Tokyo and Kamakura.
Kamakura is a little city, which is very touristic and near Tokyo. Often, you go there on a day trip, to get out of Tokyo for a bit! That's why I'm writing about these two cities together.
Anyway, happy reading!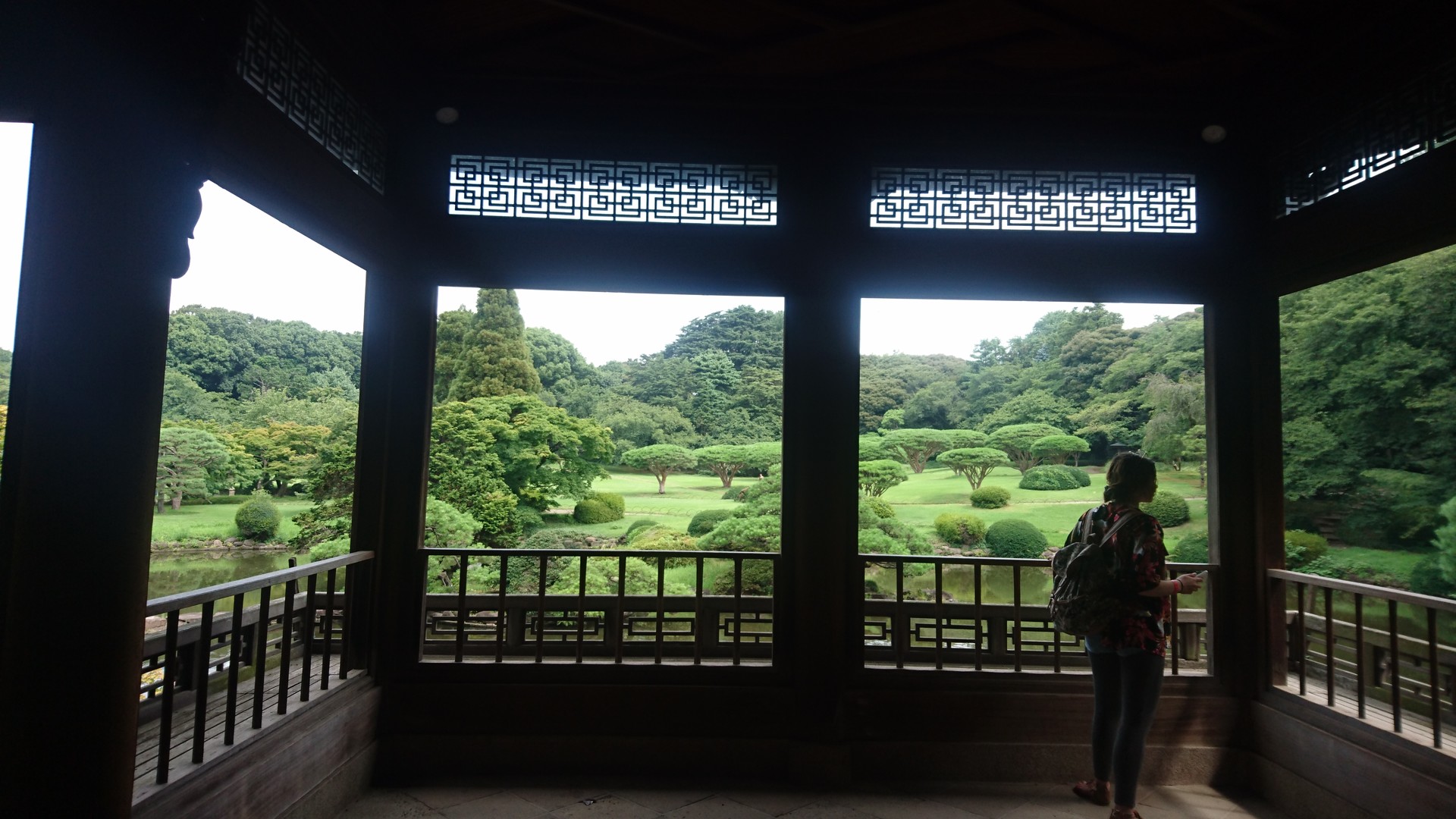 The Shinjuku Gyoen park in Tokyo
The Shinjuku Gyoen park is one of my favourite parks in all of Tokyo. It's a very relaxing place, perfect for a stroll and to make the most of what a traditional Japanese garden looks like. As it's such a large, yet relaxing park, it's perfect to get away from the immensity (and sometimes overwhelmingness) of Tokyo.
If you manage to go around the park during the cherry blossom season, it's even better! And what's funny is the mix of three different styles of gardens: English, French and Japanese.
The JoyPolis Park in Odaiba (Tokyo)
I went to Odaiba twice, but it wasn't so I could enjoy the atmosphere here, but rather to go to the amusement part called JoyPolis and to Onsen Monogatari; both are among the best things I've done in Japan!
JoyPolis is by far my favourite amusement park: it's not at all "magical" like Disney resorts are, and it doesn't have amazing roller coasters like in Six Flag.
All the rides are inside, and the rooms are quite small, so you can see the whole place quite quickly (I don't recommend going there at the weekend).
BUT, their rides are unique and they offer you a real experience and lots of fun, especially when you're there with your friends!
On the contrary to most other amusement parks, you can't just enjoy the ride, you have to get involved. For example, they have a "Rhythm coaster" with a mix of roller coasters with a rhythmic music game! I also loved the one with virtual reality.
But my most unforgettable memory is my experience on a kind of "horror" sound based ride: you're deep into a horror story and the sound quality is so exceptional that it was almost impossible to know if there was really someone whispering in our ears or not! (however, you have to have quite a good level of Japanese to understand the story and to throw yourself into it).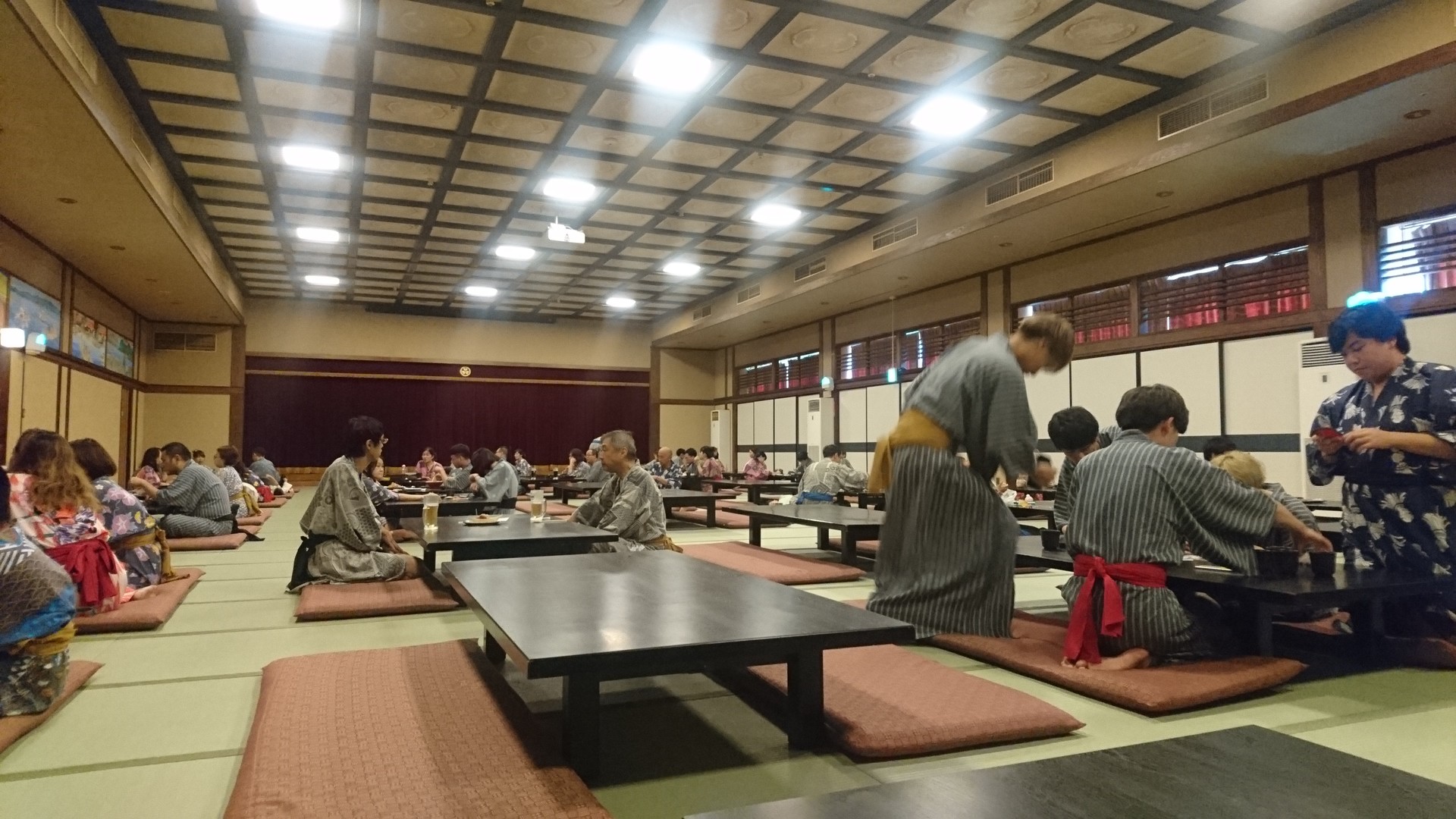 The Onsen Monogatari in Odaiba (Tokyo)
Another thing you can't miss in Odaiba is the Onsen Monogatari park! It's a covered park created to imitate the atmosphere of a traditional festival (if you can borrow a Yukata) and where you can try several different types of hot water baths. There are lots of different baths and it's really good because you can try them all and see which one you prefer!
I also had a massage there because my muscles were starting to ache after 3 weeks of moving around all day long. And it's also a paradise for traditional Japanese cuisine! If you have children, don't think you can't go there, there are many games and fun toys to win!
The Omoide Yokocho street in Shinjuku (Tokyo)
When I was looking at photos to inspire me for my trip, I found one which I thought was amazing, of a girl with pink hair in a traditional Japanese street.
During my trip there, when I was looking for my AirBnB apartment, I went down this street and I thought to myself, "hey, why does this remind me of something?" and I realised that it was the same street in the photo I loved!
I was so excited to have found it without even looking for it! After, I found out that the name of the street was Omoide Yokocho. It's made up of a few narrow streets with lots of little typical Japanese restaurants (Izakaya) situated at the exit to the Shinjuku station in Tokyo. But don't do what I did, go there in the evening to really make the most of the atmosphere and the beautiful traditional lanterns.
Harajuku avenue in Shibuya (Tokyo)
When people think of Harajuku, those who have been there will surely say it's called "Takeshita Street!"
Yes, that's the main street, the biggest one full of shops with completely different styles, each one having their own unique ambience. (But the crowd there didn't make it as pleasant as I had thought. Think about going there during off-peak times!)
However, when I started to divert from there and get away from the main street, I found a peaceful atmosphere and very interesting shops, much less touristic! I really loved it.
For example, I would advise you to go to the shop called "Alice on Wednesday" (not necessarily to buy anything), but just because they converted the inside of the shop to look like Alice in Wonderland!
In the area, I also recommend going to Design Festa, which is a gallery for amateur artists to share their art for example. I was able to talk to the artists and I had a really good time there!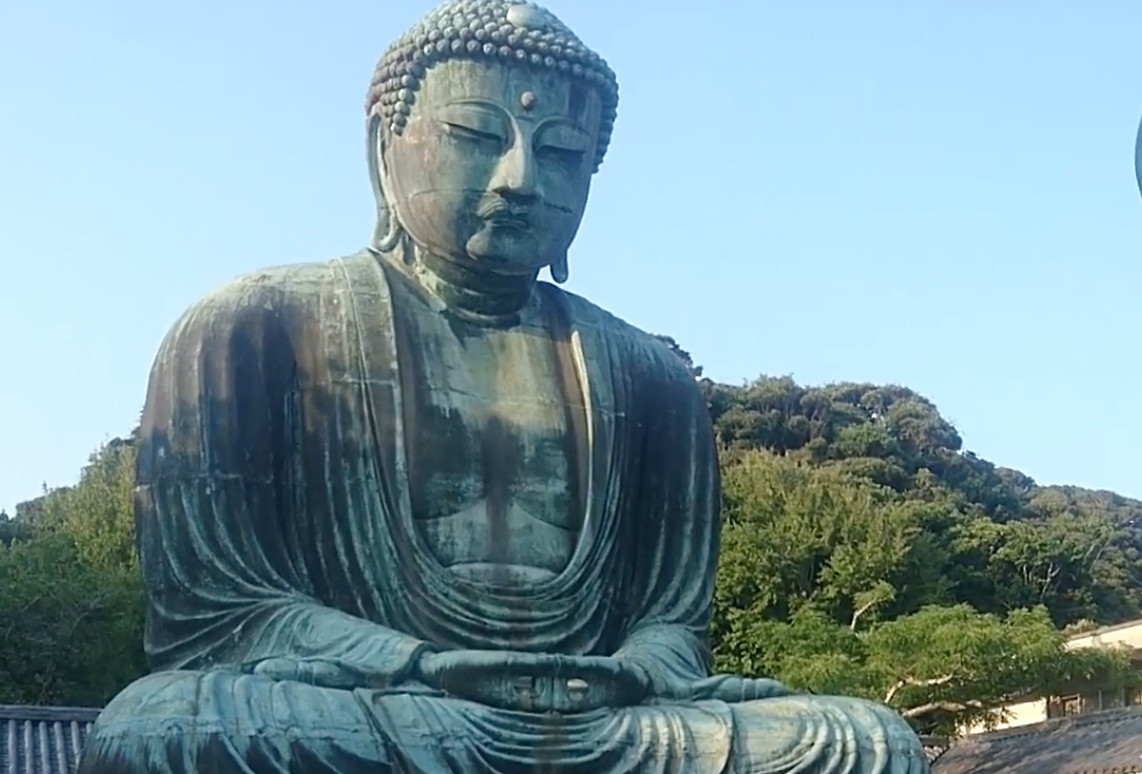 The Daibutsu Statue in Kamakura
To be honest, I wasn't really sure if it was worth visiting and if it was just another overrated monument. But I went there anyway, and I have no regrets!
Many of you won't agree with me, but I prefer this Buddha statue to the one in Nara (which is however the biggest).
Maybe you're right, I may be biased because I didn't really get to fully appreciate the one in Nara because of the heat and all the people...
Either way, I really loved the blueish colour and the fact that it's outside. I found it really impressive!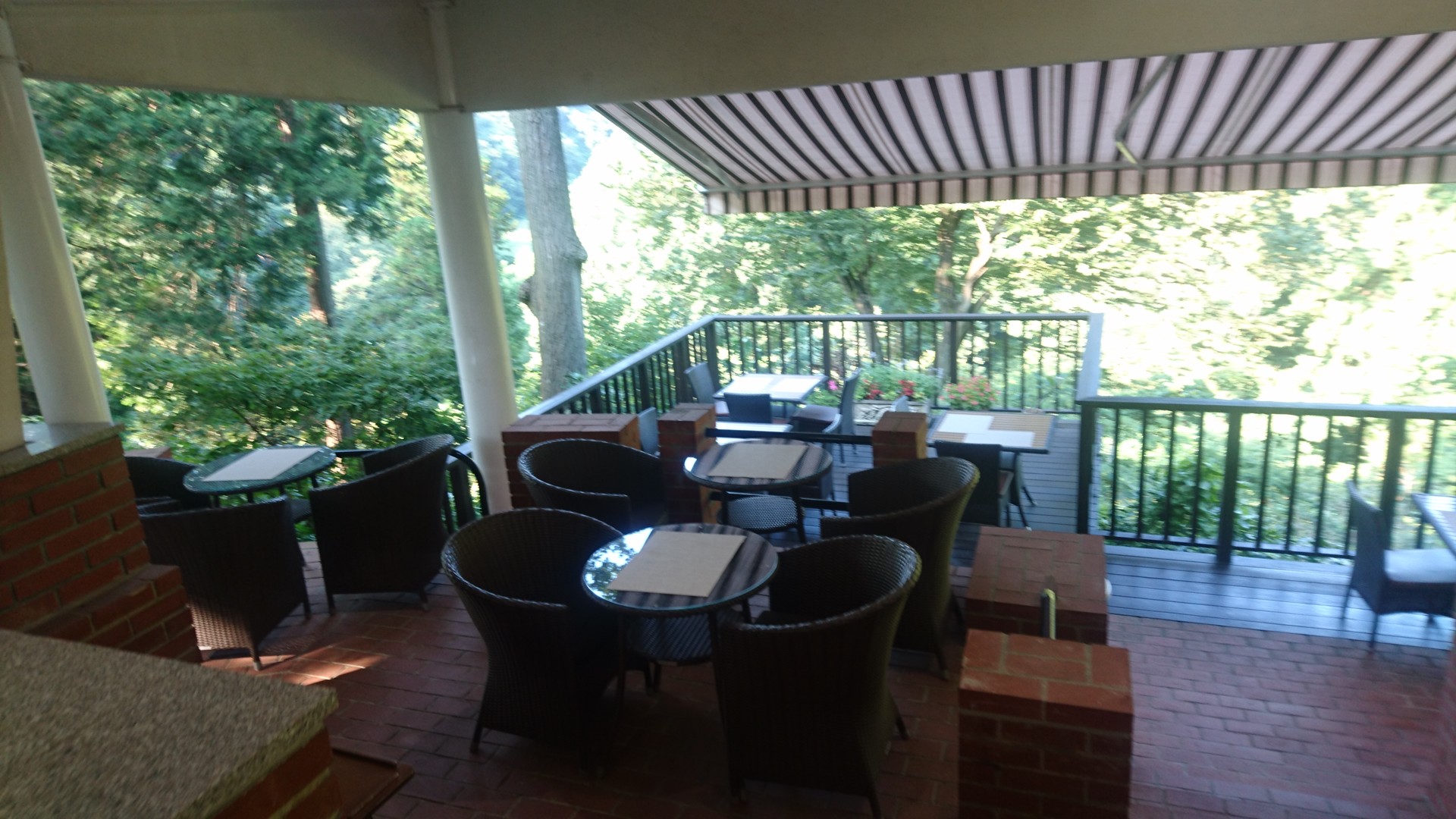 The Itsuki cafe in Kamakura
This cafe is known as "The cafe in the sky". Doesn't that remind you of the Chibli film "Castle in the Sky"?
(Fun fact, I didn't know that it was in the middle of nowhere in the forest, so on my way there I thought I was totally lost!)
As it's high up, you're surrounded by trees and it really feels like you're floating above the forest.
I loved the friendly atmosphere there and I even found a little cute squirrel. It's the perfect place to relax and enjoy living in the moment!
I even heard that if you're lucky and if it's not too cloudy, you can see mount Fuji.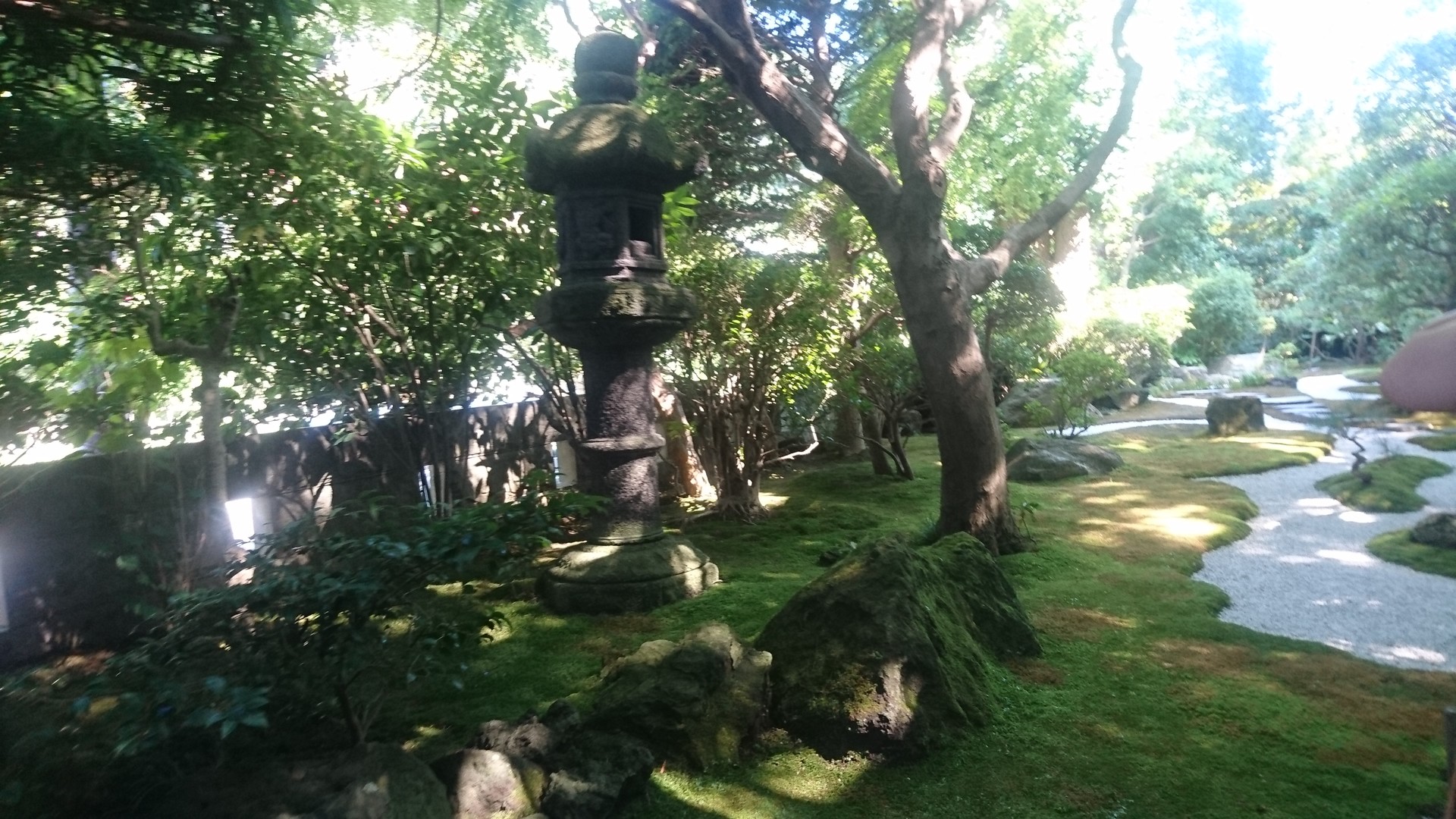 The Hokohuji Temple in Kamakura
I wasn't planning on going there, because no one recommended it to me, but when I came across a photo on the Internet, I don't know why but it made me really happy.
So, I went there and I'm glad I did!
It's a magnificent temple, covered in moss, bamboo and greenery, and it has a beautiful landscape.
But if you count on going there, just know that it doesn't take long to visit, and there aren't as many things to see as there are in other temples.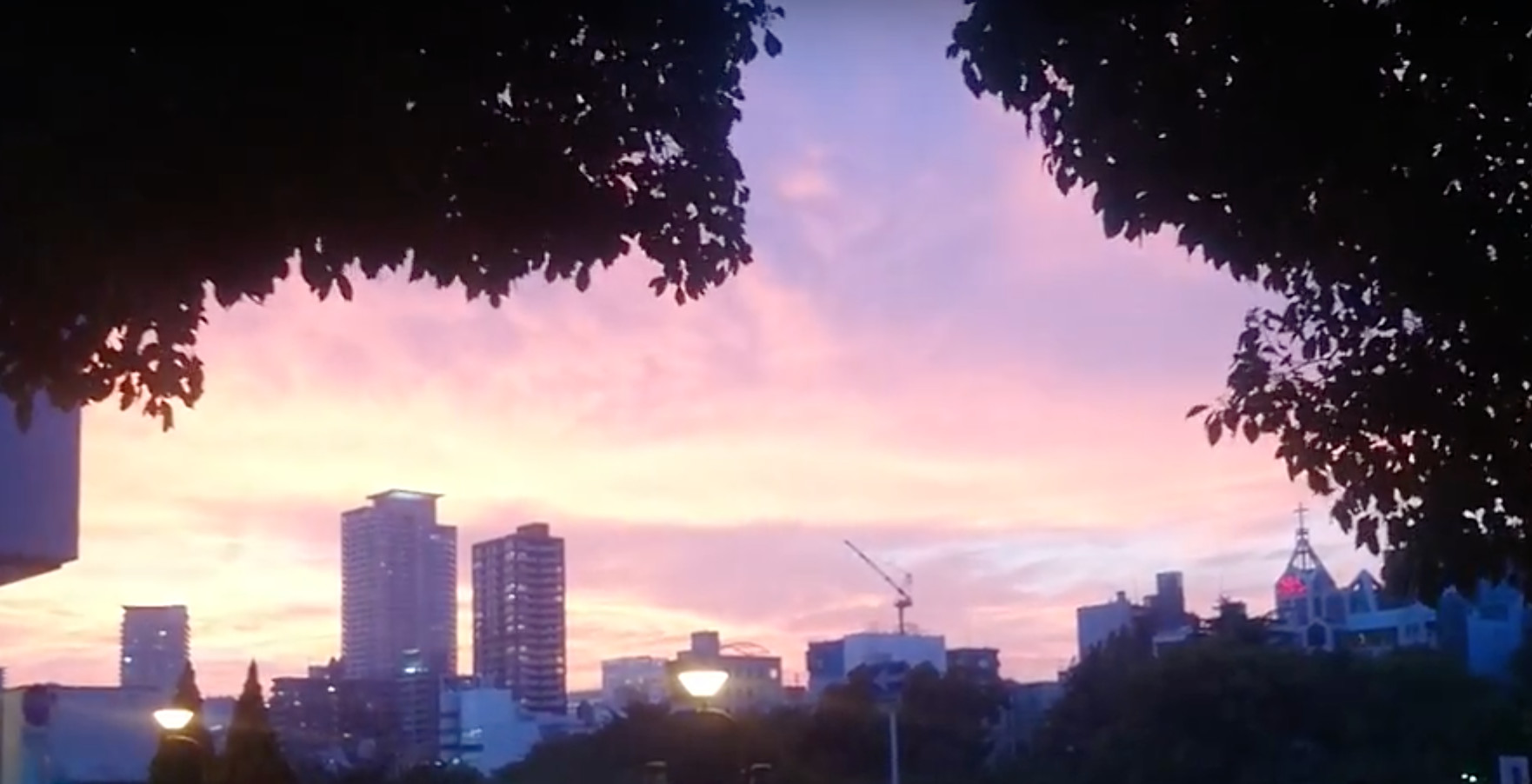 And voila! If this has made you curious, don't hesitate to go and read experiences written by other Erasmusu members, on Tokyo or on the whole of Japan!
Until next time!
---
Photo gallery
---
---
Content available in other languages
Want to have your own Erasmus blog?
If you are experiencing living abroad, you're an avid traveller or want to promote the city where you live... create your own blog and share your adventures!
I want to create my Erasmus blog! →