Rovato: Lombardy's hidden gem
If you've been following my posts for a while, you'll know that I spent three months earlier this year living and teaching in the small Italian town of Rovato. At first, I was slightly worried that I'd have nothing to do there: I was staying with a lovely host family, but of course they only had so much time to show me around. However, by the end of my traineeship, this commune – and all its friendly inhabitants – had well and truly won me over. Today, then, I thought I'd tell you a bit more about Lombardy's hidden treasure: so secret that even most Italians have never heard of it.
What to do
In Rovato
I'll admit straight off the bat that there isn't an enormous amount to do in Rovato. This I initially thought would be a huge problem, but it turned out to have unexpected benefits. For one thing, it gave me more a reason to travel and explore other places nearby: with limited options here, I was forced to seek thrills elsewhere. In addition, the commune had a much more close-knit community than anywhere I'd lived before. Everyone knew everyone, and because no one was distracted by official events, there was more time for cosy dinner parties and movie nights.
But why should Rovato be on your bucket list? Well, it may not be as exciting as some of the towns and cities nearby, but it does have a few things to offer. To begin with, there's Monte Orfano, a chain of four hills that are the perfect location for a scenic hike. The ascent is not the easiest – or maybe I'm just unfit! – but you'll see loads of fantastic wildlife on your way up, and, of course, have amazing views of the villages that lie below.
What is more, when you're on the hill closest to Rovato, you'll be able to see the Chiesa di San Michele – a tenth-century chapel that is no longer in use – and, a bit closer to ground level, the quaint SS. Annunciata Convent. Only the church of the latter institution is now open to the public, but it's still pleasant to see the rest of the building from the outside.
Speaking of houses of worship, Rovato, like any Italian settlement, has quite a few to visit. Among these, there's the Santuario di Santo Stefano, a charming little structure with gorgeous frescoes, where my host parents got married! Arrive on the hour to hear its bells being rung. Also worth seeing are the Chiesa di Santa Maria Assunta (the main church in the town), the dinky Chiesa dell'Immacolata Concezione (pictured below), and the more modern Parrocchia di San Giovanni Bosco.
Then, of course, there's the town square – Piazza Cavour – with its striking orange buildings, and elegant boutiques. This, along with the green space next to the Oratorio San Giovanni Bosco, and the Porte Franche shopping centre, is the number one meeting spot for locals. And… that's about it. There is an interesting disused water tower, too, but I'm not sure anyone would travel for miles just to see that!
Near Rovato
As I said earlier, I did a lot of travelling while in Rovato, and, thanks to its railway station, I was very well located for day trips. This commune was about halfway between Verona and Milan, so these were both obvious places to visit, but other towns and cities I ticked off were Brescia, Bergamo, Salò, and Venice.
Rovato is part of – or just outside – the Franciacorta wine region, so there were also plenty of vineyards to explore. I unfortunately didn't get round to doing an official tour of any of them, but I did go on a Sunday stroll round one in Cazzago San Martino, and I certainly sampled quite a few locally-made beverages during my stay!
There were also quite a few natural beauties to visit nearby. Twenty minutes down the road was Lake Iseo, where I enjoyed a couple of walks and boat trips. I would have loved to swim there, too – that is, until I saw a giant drowned rat in the water. In addition, there was the Torbiere del Sebino Nature Reserve (pictured walk), which I walked round with one of my colleagues. There was plenty of flora and fauna to admire, and the place was amazingly peaceful, despite being right next to a busy road. Finally, there were the mountains: the Alps, which could be seen in the distance on a clear day, and Mont'Isola, which I hiked (well, took the bus) to the top of. Read all about that here!
Where to eat
In Rovato
Given its size, Rovato had a surprisingly large number of wining and dining spots to choose from. The Corona pizzeria quickly became a favourite of mine. My host family got a takeaway from them every Friday evening, and I tried to order a different topping every week. Also go-to spots for me were the two main ice cream shops: Dream Ice, and The Ice Cream Makers. It took an embarrassingly short time for the people working there to recognise my face and memorise my order. At the first place, I'd usually get one scoop of almond (mandorla) gelato and one scoop of cheesecake; at the latter, stracciatella and Pinguino (similar to Kinder Bueno) were my flavours of choice.
Drinks-wise, the two bars I frequented the most were Viper Cafè and Crocevia Cafè. The first seemed slightly dodgy from the outside – and this was, in fact, the place where the most creepy middle-aged men approached me – but the beverages were great, and very reasonably-priced. The Crocevia Cafè, on the other hand, looked and was pretty classy, with its numerous vases of orchids. It was also very affordable, and a nice, quiet place to enjoy an evening 'aperitivo'.
Near Rovato
I also discovered – thanks to my host family, and some friends I made in the town – lots of great bars and restaurants in the surrounding towns. Oseteria Pastina, a family-run eatery in the mountain above Sale Marasino, was probably my favourite of these (read about my meal there in this article), but La Tana dell'Orso, hidden down a narrow alley in Iseo, was a close second. Both places were wonderfully snug, and served all kinds of exquisite Lombard delicacies.
My favourite place to drink outside Rovato was Ondaverde, in the small town of Clusane. The beverages were fantastically strong – one was enough to keep me merry for the rest of the evening! – the snacks that came free with them were plentiful, and the views of Lake Iseo from the bar were just breathtaking.
Fancy a day trip?
So there we have it: everything you need to know about the hidden gem that is Rovato! It's definitely more of a day trip destination than a place to stay overnight, but if you're based in any of the nearby towns or cities, I'd highly recommend paying this commune a visit. I don't think I'll ever settle there, but mark my words: I'll be back!
---
This content has been entered in the Erasmus Travellers Competition and have earned 739 points.
6683 chars (668 points)
7 views (21 points)
11 photos (50 points)
This competition was made possible by: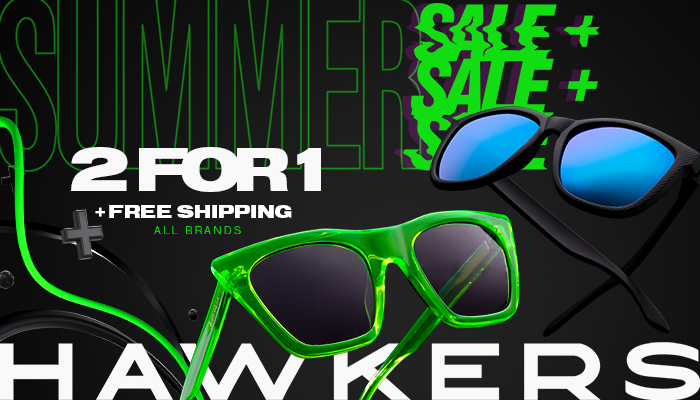 ---
Photo gallery
---
Want to have your own Erasmus blog?
If you are experiencing living abroad, you're an avid traveller or want to promote the city where you live... create your own blog and share your adventures!
I want to create my Erasmus blog! →