Voluntary work in Iceland (1 of 2): Volunteering in a school
I wanted to take a short break from my studies and having read so many lovely stories on Iceland, I said to myself it would be the ideal place to enjoy my time off. The more I did my research, the more it became a dream to be able to see this country with my own eyes!
But if I were to go there, I wanted to do something useful there.
So, the idea came to me of doing some voluntary work there!
When looking online, I came across the International Volunteering Service and two different opportunities caught my eye.
In the first article, I'm going to talk about my first stay only, as a volunteer in an Icelandic school helping children.
In the second article, I'll talk about my experience and the things I learnt about the environment as a volunteer in Reykjavik. You can find the second part on the list of articles in my blog.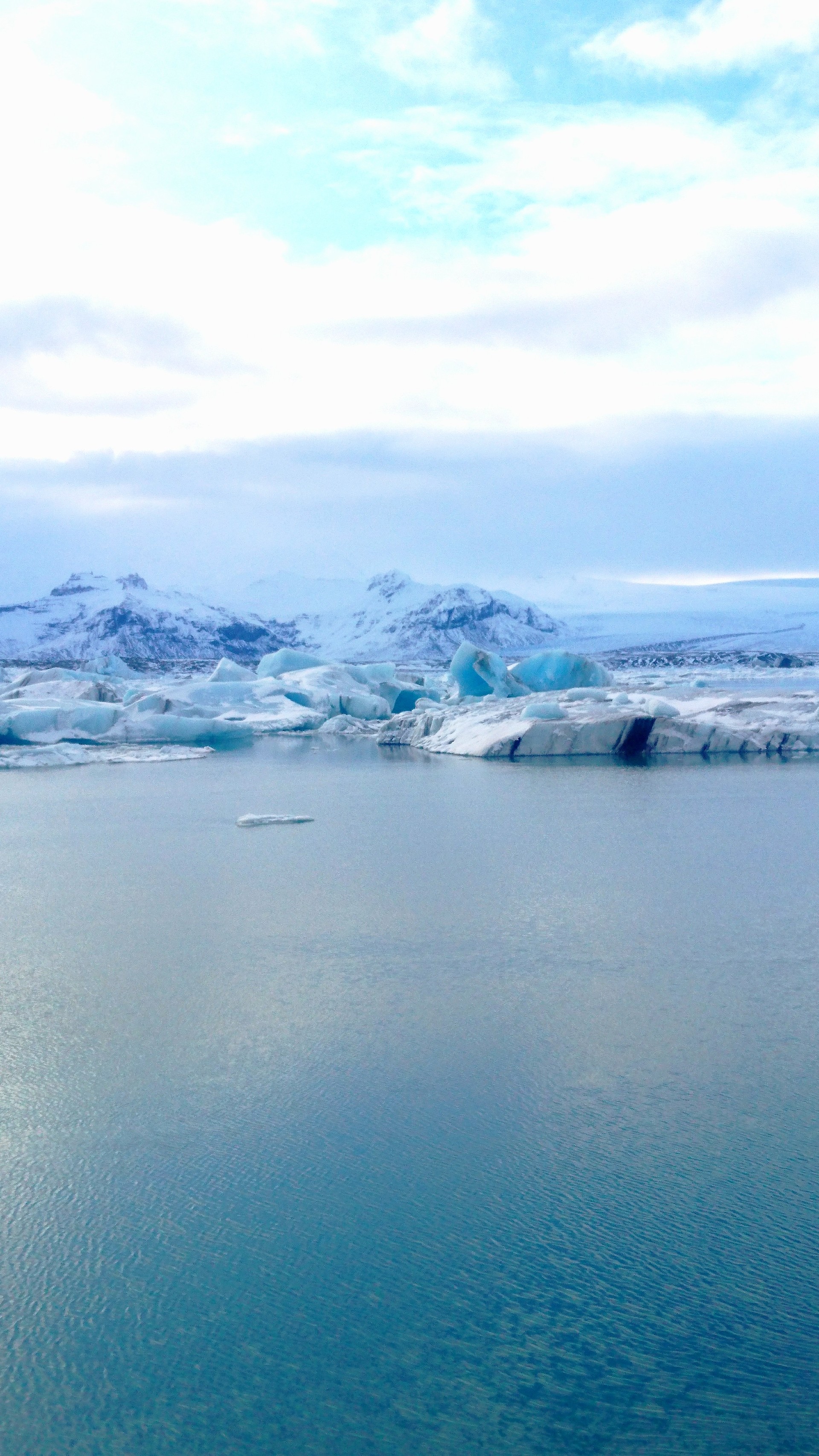 Understanding the voluntary work in Iceland
This experience in Iceland was my first time in such a cold place - I have to admit - I was a little worried before going (being sensitive to the cold... ).
In the end, in terms of the protective layers (tights and trousers, four different layers on top... ), I didn't have any problems!
This first volunteering experience took place in a camp situated in a small village called Stöðvarfjörður. (If you manage to pronounce it correctly, my hats off to you!)
It's 12 hours from Reykjavik, in the far east of the country. During the journey I was able to get to know other volunteers, who came from Japan, from China, from Taiwan, from France, from the Netherlands, from Italy, from Finland, from Korea, and from Belgium.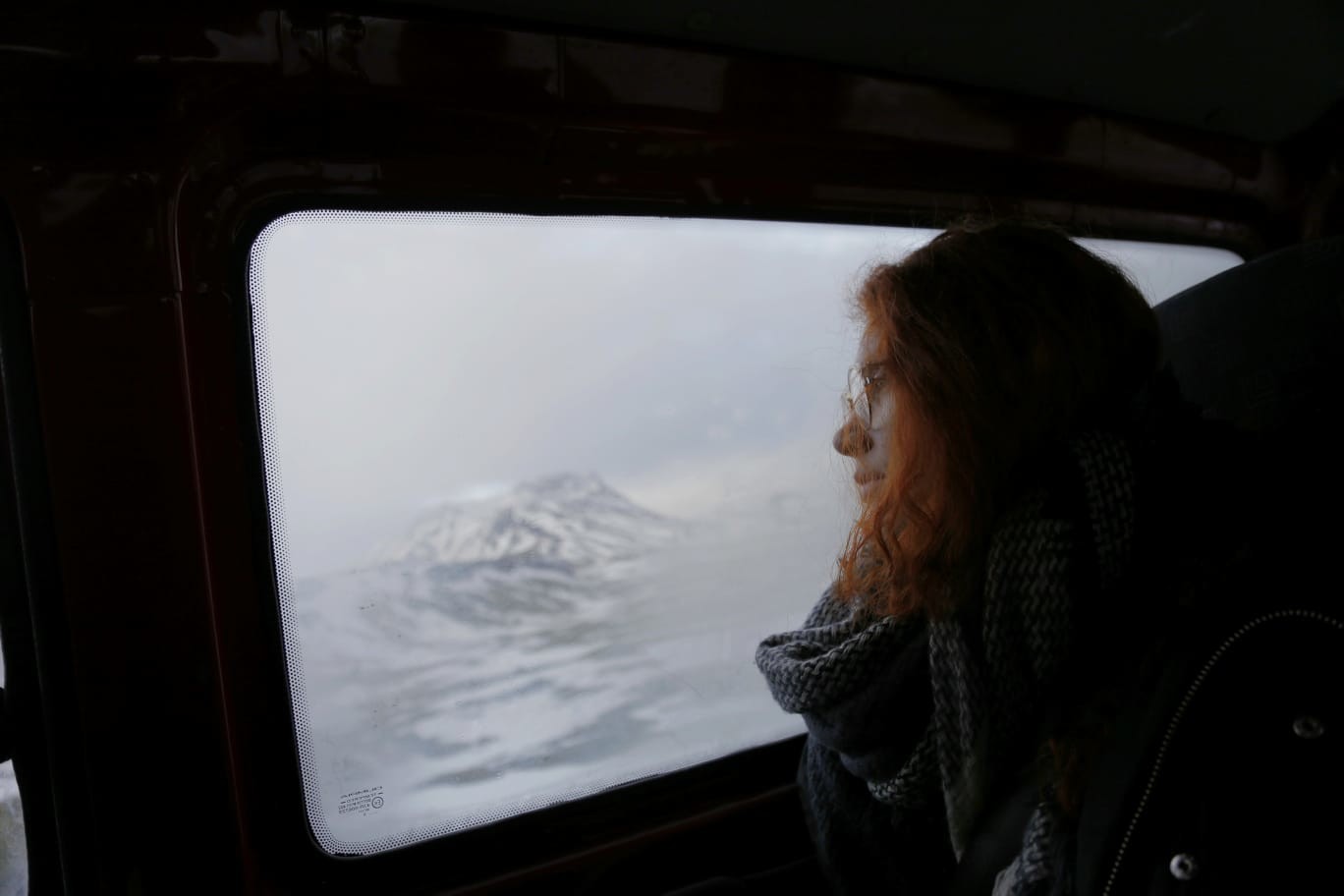 On the road...
But it didn't matter where we came from, we were all surprised and united by the beauty of this country: the contrast in colours, the glaciers, the waterfalls, the mountains...
The route was very long, however I wasn't bored for even a second thanks to the magical landscape! I was so grateful to have been able to stop off at places on the way.
Although we were all moved by the sublime blue glaciers, we were really sad to see them melting, because of global warming.
Then we arrived in this village (Stöðvarfjörður) in the east of Iceland, which has no more than 180 inhabitants.
Most of us came from big cities, the volunteers that is, so we were finally able to breathe, to see what it felt like to be in the middle of nowhere, surrounded by nature and silence.
These 10 days of volunteering in Iceland was an enriching experience, full of emotions and knowledge.
I learnt a lot when talking with the other volunteers who came from countries which were completely different to mine and I discovered new cultures (whether that be the Icelandic culture or the culture of all the lovely people who were with me on this trip).
I especially realised how easy it is to make friends, simply by being open, vulnerable and willing to share and grow.
I also learnt that making connections with people from different cultures is essential in order to challenge our beliefs and stereotypes rooted within us, unfortunately.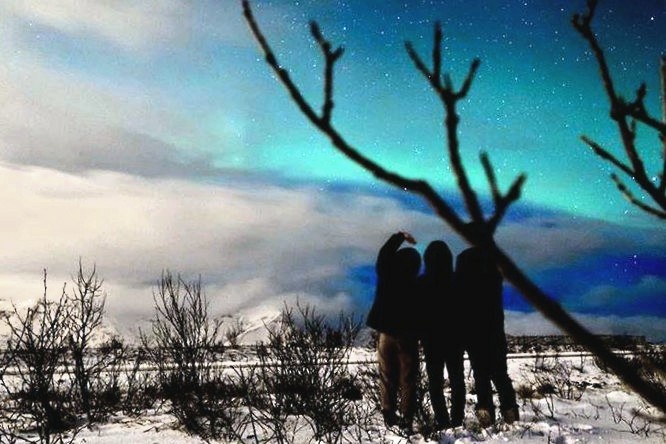 A lecture on the northern lights
I also learnt to trust my instinct.
One night, our camp leaders said to us, "You won't be able to see the northern lights this evening, there are too many clouds. "
But that didn't stop our group from going out anyway, with the small chance of seeing the lights, whilst remaining enthusiastic and optimistic.
Even though it was really cold, and it was a long wait, I was surprised at how energetic and positive our group was!
I witnessed another outlook on life:
The majority of people in the group come from Asian countries and they don't complain about anything.
I'm used to hearing
But not here.
That night we sang, we danced, and we prayed to the sky together for the northern lights to appear.
After an hour of nothing, we decided to go back to the camp.
And I was surprised by everyone, still smiling and grateful for the moment we had just spent together, even without having seen the northern lights appear in the sky.
Although we were on our way back, almost back at the camp, Miyu (one of the Japanese volunteers), turned around once more to look at the sky... And she saw them!
She cried with joy, which alerted us all, and we were able to witness the beauty nature offered us!
We cried in amazement and in happiness, we danced, tried to take photos (in the end they were all blurry)...
And then a few seconds later, it had finished.
But wow, it was magical!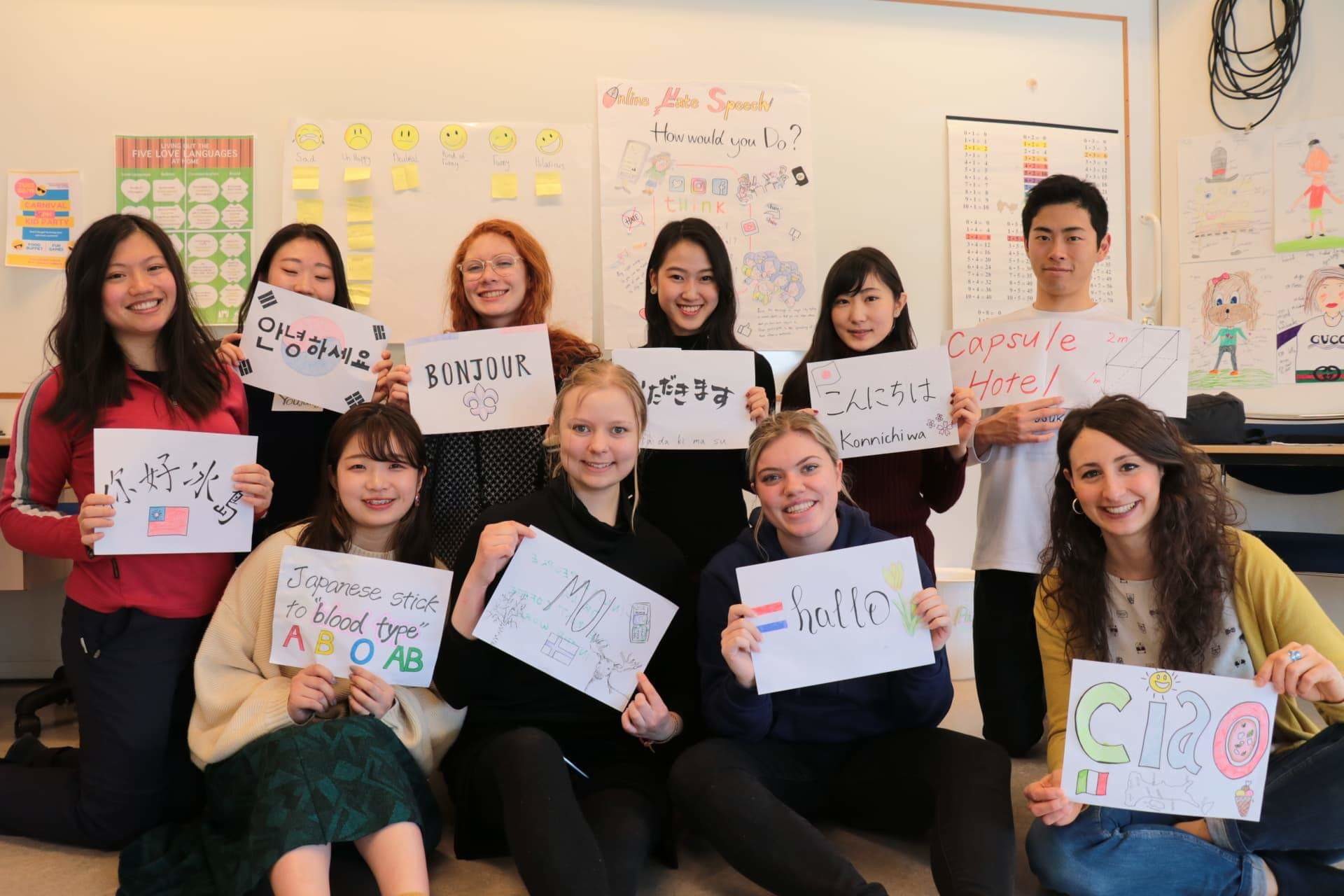 But where's the volunteering in all that?
For our mission as volunteers, they asked us to create activities to make children aware of hate speech, mainly on social media.
We therefore spent several whole days using our creativity and imagination to carry out fun activities, but which would also have a positive impact on the students, their relationships amongst them and their internet usage.
The village is so small that children of different ages are put into only one class; for example the only class at school was made up of students between 7 and 12 years old, who all follow the same lesson!
So, it was very interesting because they had to learn to respect everyone, whether they're younger or older. Unfortunately, the difference in age created a lot of intimidation amongst them.
To overcome that, we wanted to bring them all together, making sure that everyone had as much fun as possible!
We therefore organised a party in our camp, inviting all the students: each volunteer had a different stand with cakes, drawing activities, games, music... whatever was fun!
By preparing something fun, with all our heart, the volunteers that is, we all felt radiant and even more connected. I think we just had to let our inner child out by having a party with the students from the school.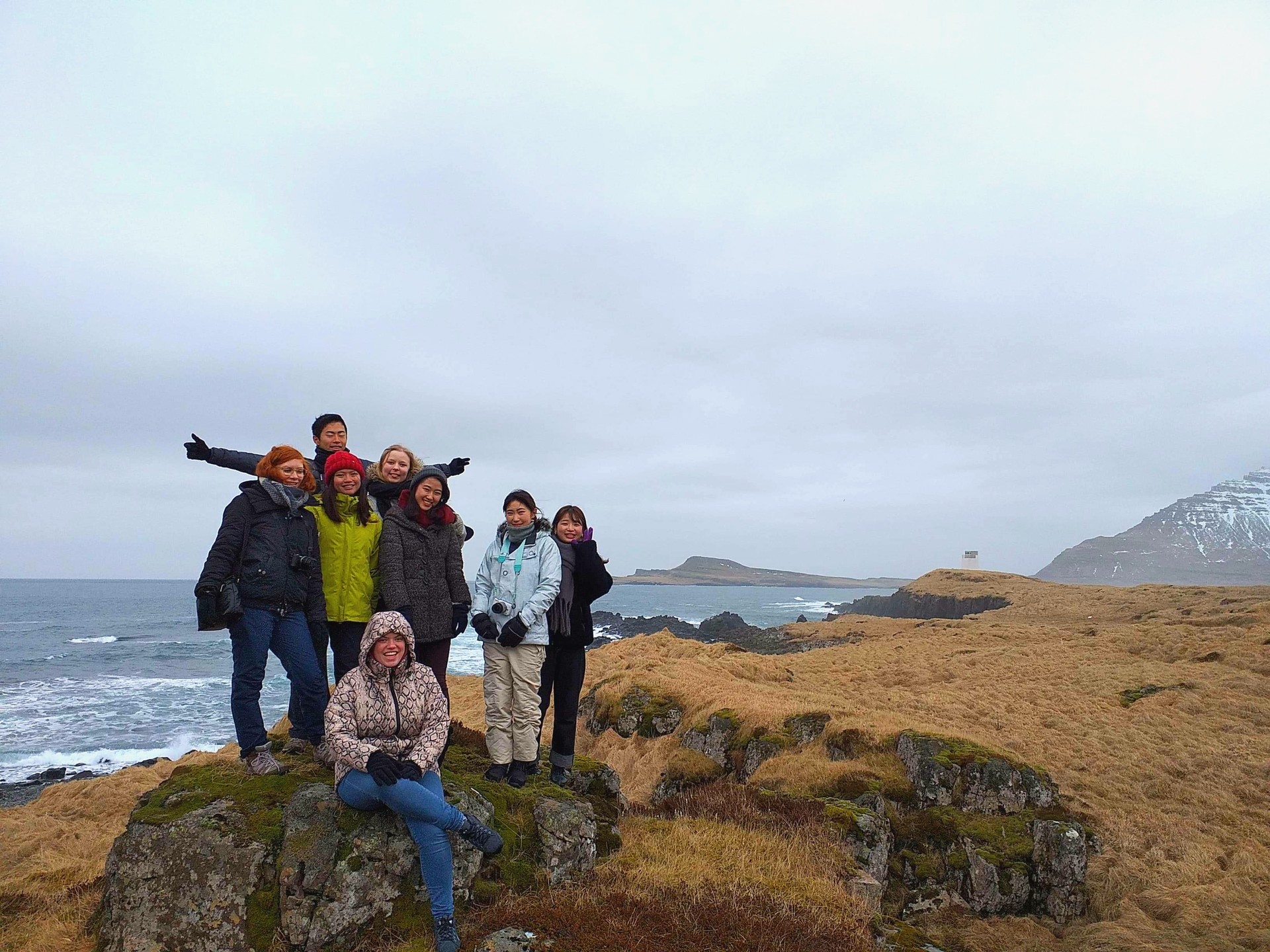 What I got from this experience
I think I have developed a love for other cultures, religions and other ways of living, we can change the world, because our connections are strong.
It's our connection to one another which gives us a sense to our lives.
Our common and mutual worries are often what motives us to change.
And by forming bonds with people from different backgrounds, we can bring great change in our communities.
It's really difficult to express how I feel and to pass on these memories...
But I would say that experience is the best form of education!
So, I recommend going there, and simply starting to live your life to the full. Don't be scared of seeing all your emotions releasing as you experience new events and encounters. Go somewhere you don't usually go to!
Don't be afraid of discovering the beauty of international connections and relationships!
And for that reason, what better way than to start getting to know other members of Erasmusu?
---
Photo gallery
---
---
Content available in other languages
Want to have your own Erasmus blog?
If you are experiencing living abroad, you're an avid traveller or want to promote the city where you live... create your own blog and share your adventures!
I want to create my Erasmus blog! →