My Erasmus adventure in Huelva, Spain by Agnieszka
Architecture and landscape

8 / 10 points

Entertainment

6 / 10 points

Culture and customs

10 / 10 points

Transport

6 / 10 points

Gastronomy

10 / 10 points

Prices

6 / 10 points

Party

6 / 10 points

Weather

8 / 10 points
---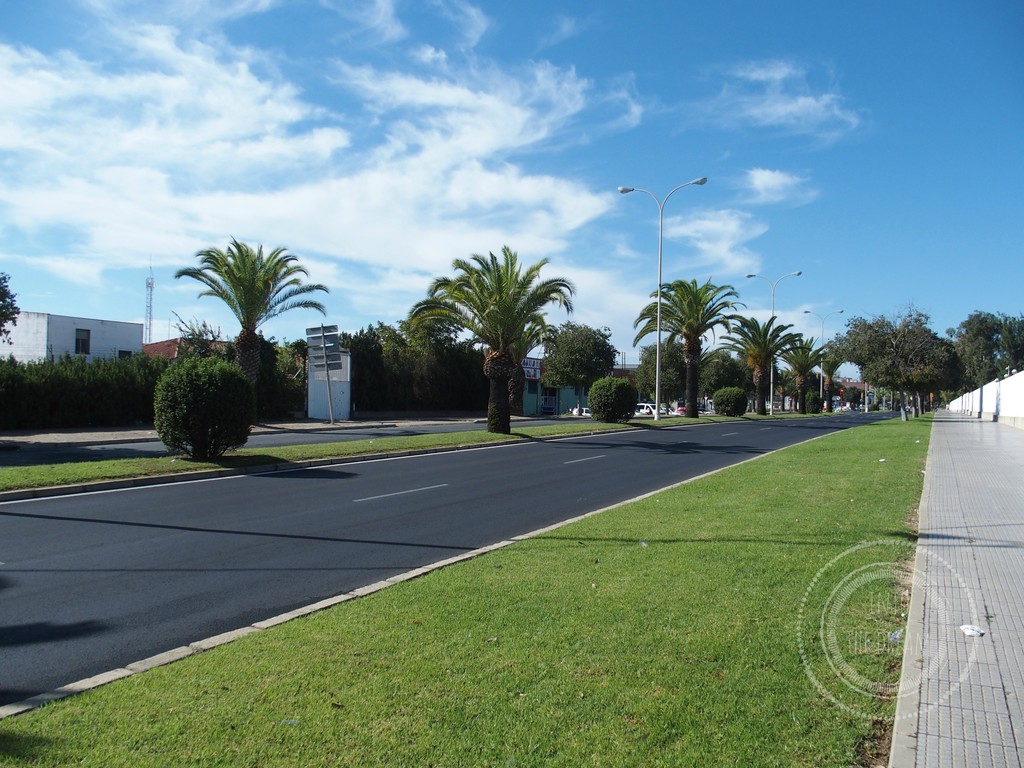 Why did you choose Huelva?
Of all the countries, I always wanted to visit Spain the most. Why? Firstly, I have been learning Spanish for a while now so I wanted to polish my spoken Spanish in particular. Secondly, Spain has always seemed like a totally different country, not only when it comes to its geography (climate and landscape), but most importantly due to its culture. It was a unique opportunity to experience Spanish culture that really appealed to me.
How long did your study programme last? What did your Erasmus grant amount to?
Officially my study programme was meant to last the full academic year. However, when I was submitting my application form I expressed my wish to study abroad for one term only and neither home nor host universities had any objections. So my study abroad lasted 5 months, starting from the end of September (a few days before the Orientation week) until mid February (the end of term exams). I was granted 400€ per month to help cover the costs of living abroad. The majority of my Erasmus grant was transferred to my private bank account before leaving for Spain (around 3 weeks earlier). I received the last instalment (200€) after I had came back from Spain and successfully sorted out the paper work with the international office at my home university.
Would you recommend the city and the University of Huelva?
Definitely, I have no hesitation in recommending Huelva and the university. Huelva is not a large city but it has a lot to offer to students: well-located and spacious campuses, night clubs, beaches, cafés, bars, photocopying services, cheap supermarkets. To top it all, Huelva is a great starting point for travellers as it is located not far from Sevilla, Cadiz and Lisbon.
Universidad de Huelva is spread over three campuses, they are spacious and easily accessible by public transport. Each faculty has its own distinctive building. It might take you a while to learn where each lecture takes place, but campuses are well signposted and each building has at least one office where the welcoming Spanish people are ready to help :) The professors are very friendly and understanding (at least I had the pleasure of meeting such lecturers) and they don't tend to cause any problems.
What can you say about student life in Huelva?
Each student creates his or her own personalised timetable by choosing different modules, so how your week will look like depends on what modules you choose. I had lectures five days a week, usually it was one lecture a day, a few hours altogether. I know of students who were attending lectures three days a week and the rest of their free time they spent travelling or partying. As soon as you get to know other students and your lecturers, attending lectures is a sheer pleasure.
The Spanish love to play hard and spend free time with friends or just people in general. The hot blood racing through the Southerners' veins does not let them spend evenings and nights at home. It is simple, an evening spent at home is a wasted evening! Even if you don't feel like dancing, you should still go out, meet your friends in a café, restaurant or pub. Huelva can boast of numerous night clubs where each night you can count on a party, whether small or big. There is one thing you've got to know... in Spain parties start after midnight and finish in the morning (around 7 or 8 am). The Huelva ESN organizes a special theme party each week for Erasmus students. Every Wednesday around 11 pm, Erasmus students were invited to a pub in order to socialise with each other and local people. After a few hours, usually around 2-3 am, the party would move to a night club and last up all night.
My list of the most famous night clubs in Huelva includes:
The Real Lion
Saxo
Mandala
Lone Star
Ego
Grial
Lancelot
La Rebotica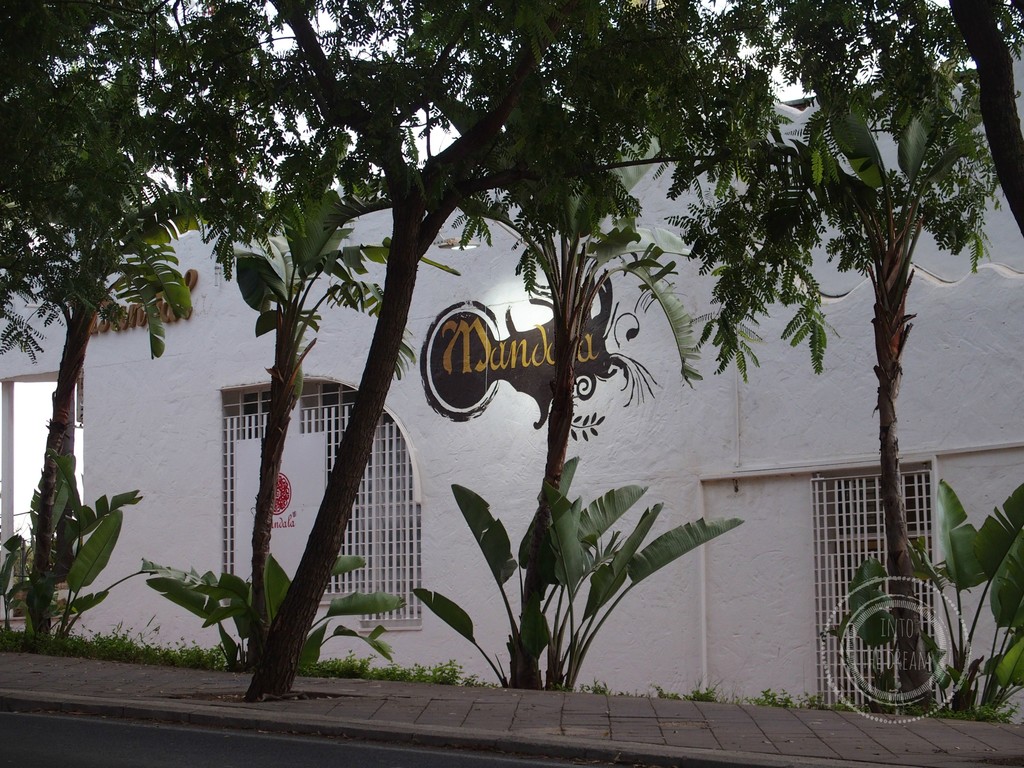 How did you find accommodation?
I found my accommodation already in July, 2 months ahead of my flight to Spain. I was very content with services offered by the housing agency Housing Huelva (http://www.housinghuelva.com/). On their website you can find hundreds of accommodation offers targeted at students, especially Erasmus students, all presented in a straightforward manner. After deciding which offer suited me the most I got in touch with the agency and sent the details necessary to deal with all the formalities. I was required to pay a deposit beforehand, which I got back at the end of my stay in Spain. Upon my arrival in Spain I headed for the given address where the owner and the agency representative were waiting for me. After the viewing of the place we signed the contract and I received my keys.
I would definitely recommend the Housing Huelva agency to all Erasmus students coming to study in Huelva; even more so as their services are free of charge. Not only you don't need to worry about formalities but also you have a place of your own straight after arriving in a foreign country :)
How much was your rent and the cost of living in Huelva?
I was renting the flat with two other people. A monthly fee for the entire flat was 550€. It amounted to around 183€ per person. On top of that we paid utility bills such as electricity and water, as well as the Internet. It was approximately 50€ a month. The utility bills would come quite irregularly so sometimes we got a letter after three weeks, and some other times after two months. Hence one month we would pay around 35€, and another month 70€.
I did my groceries in DIA most often, sometimes in Lidl or Mercadona. On average I would spend 20€ a week on groceries, so approximately 80€ a month. The basic shopping usually included: bread, pasta, sauces, vegetables and fruits, ham, cheese, meat, milk and cereal.
If you plan to use public transport often I suggest to get a Bonobus discount card. It cost 4€ to get the card. Once you have it you need to top it up with any amount of money and one journey costs you 0, 60€. If you don't have the card you will have to pay over 1€.
If you plan to visit different places you need to take under consideration the fact that long-distance travelling between towns and cities is rather expensive in Spain. Damas is a popular provincial bus company in Huelva. It charges 8. 62€ to get to Sevilla, and 18€ from Sevilla to Malaga. Train fares are even dearer. I recommend the website BlaBlaCar where car owners offer a seat in their car in return for sharing the cost of travelling to a certain destination. You can travel wherever you want in this way, the fares are always a few euro cheaper than normally. For example, you can get to Sevilla for 5€ when travelling with BlaBlaCar.
Is Spanish an easy language to learn? Does the University offer any language courses?
Spanish is easy to learn and the Spanish are very keen on helping to learn the language. They are happy when they see that foreign people put effort into learning their language. They even offer a phone number exchange or regular get-togethers in town in order to practice Spanish. Whether a bus driver or a shop assistant, they are all very friendly when they see you struggle to understand or express yourself in Spanish. In such situations they try to slow down and make their speech, sometimes they even attempt to use their broken English to get the point across :D
As far as the University language courses are concerned, there are many on offer at different levels. You can move in to Huelva earlier and enrol for the Spanish intensive language course for beginners which is a very good idea for those who can say only a few words in Spanish. This course is not free of charge unfortunately. For those looking for a free option, you can choose one foreign language taught at the language faculty as part of your study programme. You will have to include it in your Learning Agreement.
What is the best and most economical way to get from your hometown to Huelva?
To travel from Lublin, my hometown, to Huelva is not the easiest and shortest journey. Firstly, my friend and I drove to Warsaw Chopin Airport from where we flew to Barcelona at 9pm. We landed in Barcelona at midnight and had to wait around 7 hours for the 8am plane to Sevilla. We landed in Sevilla just before 10am. Then we reclaimed our luggage and got on a bus to the city centre. At the bus station in Sevilla we caught a bus (Damas) to Huelva. We reached our destination around noon at last.
Despite all the waiting and changes it might be the easiest and cheapest way to get from Lublin to Huelva.
What can you say about Spanish food?
Tasty food is one of the most important things for the Spanish. That's probably why their regional cuisine is so delicious. Those keen on fish and seafood will feel at home in Huelva as they will never face a shortage. If you are not a fish/seafood lover don't worry there is still plenty of other foods to choose from. You can try famous jamón, that is drying and ripening ham, or a variety of meat based dishes. A wild boar, rabbit or deer meat are particularly famous in Huelva.
Make sure you try the following specialities:
Gazpacho
Paella
Little bits of fish and chicken
Tortilla de patatas (Spanish omelette)
Meatballs
Montaditos (mini sandwiches)
Speaking of mini sandwiches, I recommend to visit the bar 100 Montaditos where you can choose from one hundred various mini sandwiches and tapas (snacks), all at an affordable price. On Wednesdays and Sundays every sandwich costs 1€.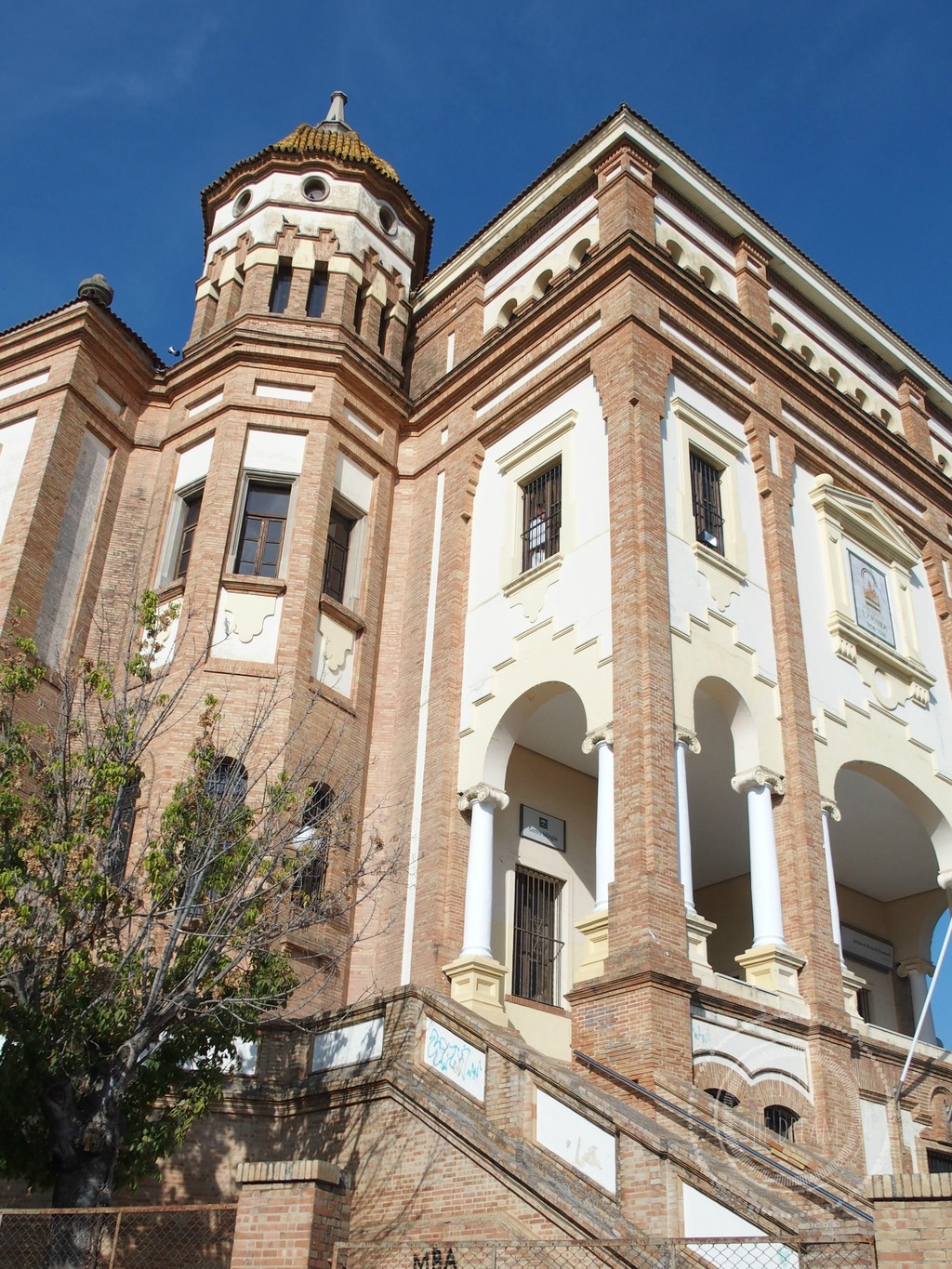 What tourist attractions and other places of interest would you recommend to see?
First of all, a must-see for everyone is Muelle de Tinto. It is a pier over the Odiel River which attracts tourists thanks to its unique architecture. Link to Muelle de Rio Tinto
Next on your list is Barrio de Reina Victoria, that is Queen Victoria's Quarter built by the British in 19th century.
It is worth to go for a stroll in the town centre along:
Plaza Punto - a square where you will find historic Columbus House. These days the building is used as a conference centre.
Calle Berdigón - the most relaxed and homey pedestrian street of Huelva leading through fine historic townhouses, little cafés and convenience stores with local products, souvenir shops, as well as chain stores.
Avenida Martín Alonso Pinzón - a wide street running parallel to Calle Berdigón. It leads to the main square, and is packed with restaurants, bars, and night clubs.
Plaza de las Monjas - the main square in Huelva with a beautiful fountain and the Monumento a Colón, namely Christopher Columbus's monument.
Park Zafra.
Plaza de la Merced - here you will find one of the University's buildings.
Plaza de Torros - a bullring.
w Mandala Hill- the hill offers a beautiful panorama of the city, as well as breathtaking sunsets!
Park Alonso Sánchez - it is located in the city centre on a hill. It is worth a climb as it also offers stunning views on the city during both the day and at night.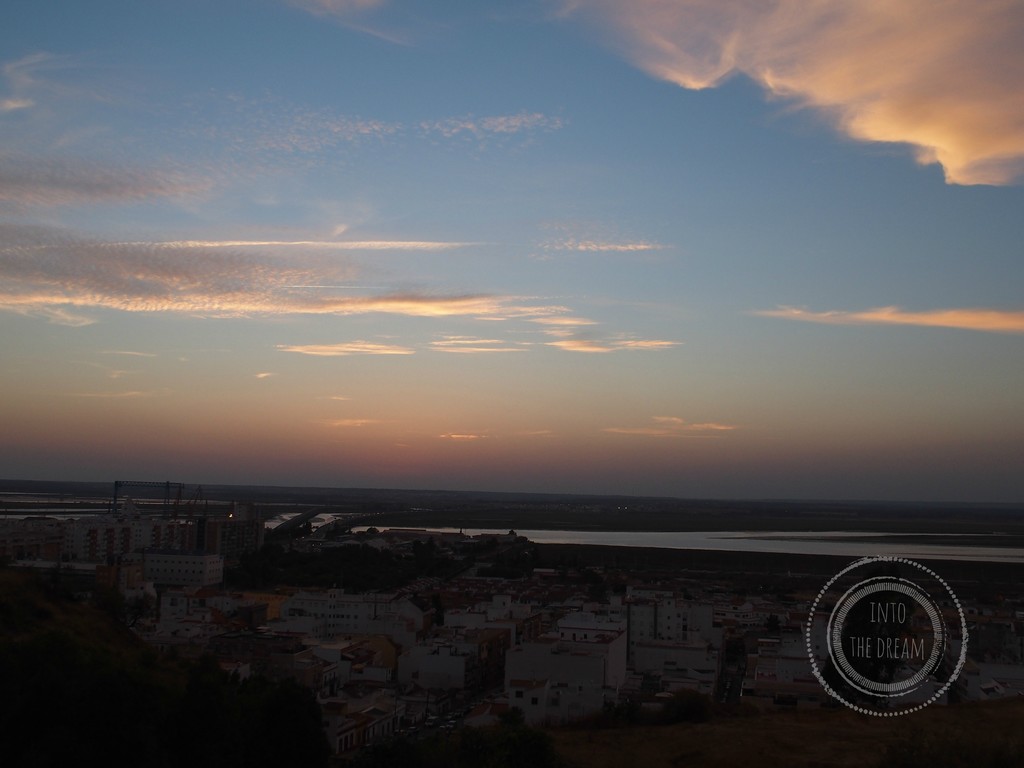 Do you have any other tips for Erasmus students coming to study in Huelva?
Don't hesitate about attending Orientation Week ESN will make sure you've got plenty to do during the week. You will also have a chance to get to know people with whom you will live for the next term/year, as well as get to know the city well.
Get hold of two things: firstly, a Bonobus discount card if you plan to use public transport a lot, secondly, an ESN member card, it costs 10€ but gives you many useful discounts.
Don't forget sun cream and always keep it handy! You will tan also in the winter!
---
Photo gallery
---
---
Content available in other languages
Share your Erasmus Experience in Huelva!
If you know Huelva as native, traveler or as exchange student... share your opinion on Huelva! Rate different characteristics and share your experience.
Add experience →