Erasmus experience in Hanover, Germany
Architecture and landscape

6 / 10 points

Entertainment

6 / 10 points

Culture and customs

6 / 10 points

Transport

10 / 10 points

Gastronomy

4 / 10 points

Prices

6 / 10 points

Party

10 / 10 points

Weather

6 / 10 points
---
Why did you choose to go to Hanover, Germany?
I chose to do Erasmus in Hannover mostly by accident. My first idea was Prague but in that university I couldn't achieve all the ECTS I needed to complete my degree. Also I was already learning German and was interested in the German culture and way of living - Hanover was the only German city where my course already had an Erasmus protocol.
How long is the scholarship? How much money do you receive to help you with living costs?
I had a scholarship for one semester, but corresponding only to 4 months, although I stayed there 5. I got 1096 € for the whole Erasmus.
What is the student lifestyle like in Hanover?
I was in Hanover in the last year of my studies and therefore I didn't have classes, so my experience is slightly different from the normal. I worked in an Institute doing research and laboratory work for my Master thesis. Despite working a lot (8:30-17:00 every day), the people were nice and helped me a lot through the whole semester. Also I always worked and wrote reports in English, so German wasn't a problem.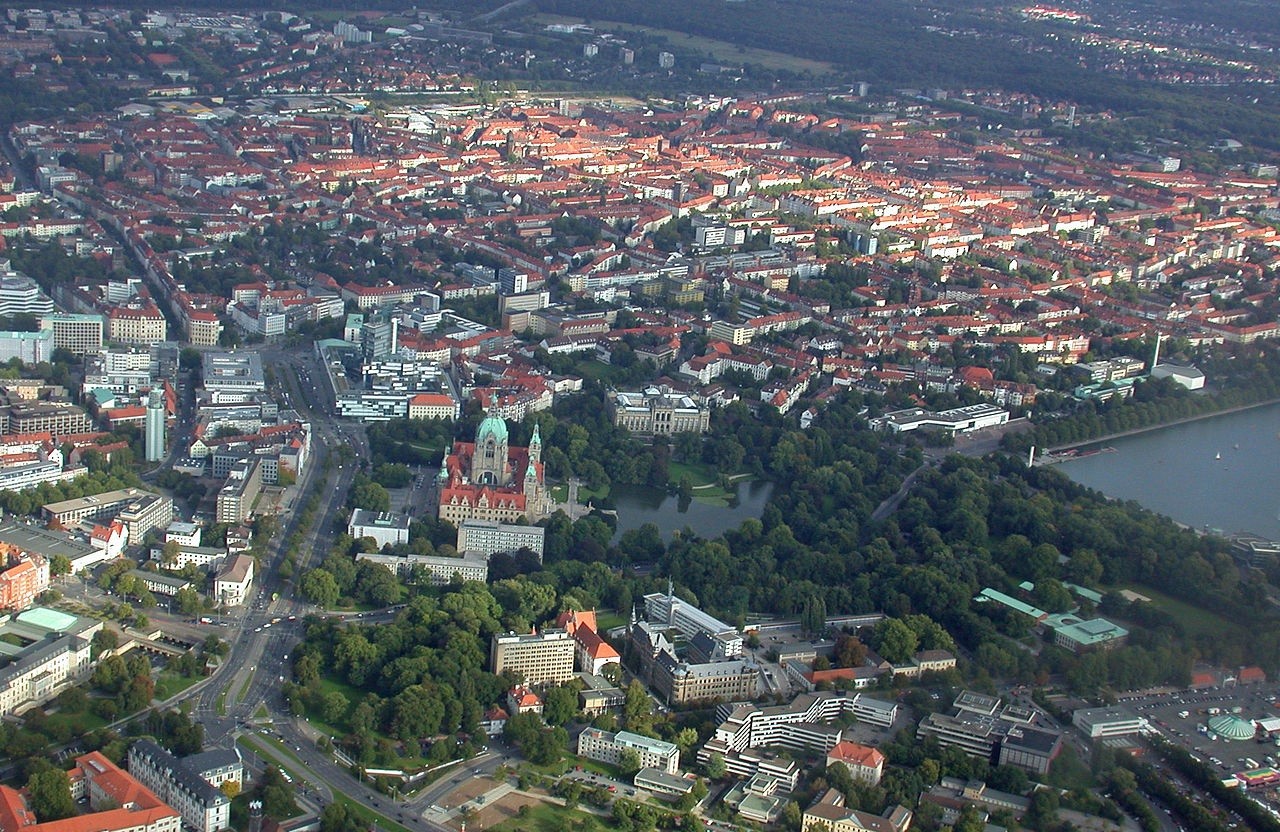 Would you recommend the city and the University of Hanover to other students?
I definitely recommend Hanover to other students: it's an amazing city that always offers something to do. People in the University are always nice, if one addresses them politely, and helpful when you need.
What is the food like?
I always ate at Mensa (canteen) because it was cheaper than other options and close to my working place. For me, the food was awful. A lot of fried food (Schnitzel almost everyday), always with strange sauces, few fresh vegetables, horrible soup... For my Mediterranean habits, it was really bad. Anyway, I was told that Mensa food was nothing like the typical German food...
More info about Mensa food: www.studentenwerk-hannover.de/en-dine.html
There's always the option of cooking at home (which we did for dinner), and then you can cook whatever you want: there's everything available at most supermarkets, as cheap as or almost with the same price as in Portugal.
How did you find your accommodation?
I got a room in a dormitory through the accommodation services of the Leibniz University Hanover. I had to apply several months in advance and I didn't get my first option, but after all it was the best location I could have had in Hanover.
Got all informations here: www.studentenwerk-hannover.de/en-rooms.html
What are the accommodation prices like? What are prices like for other things in general?
I paid 220 €/month for a 13 m2 room in a dormitory (where I got a place through the University's International Office services). Most of the rooms in dormitories were around 200 €/month, and sometimes having to pay a deposit fee or one month in advance. For this price you can also use kitchens, bathrooms, common areas (like TV rooms, games rooms, laundry room, etc), water, electricity, heating and internet (limited! That's really bad! ) are included.
From what I know from friends, you can also rent a room in a WG (shared flat) for more or less the same price, but you have to pay the expenses by yourself. In this case, it's better to search before going. There are lots of places to search, as this one, for instance: www.wg-gesucht.de/wg-zimmer-in-Hannover.57.0.1.0.html
Best areas to live, in my opinion: Nordstadt & Linden (Nord or Mitte).
Is the language easy to get to grips with? Are there language courses available at the University?
German is hard, really hard. If you can, learn German before going there, even if you don't need it for your studies or work. It's always better to understand people at the street and Hanover speaks the best German in the whole Germany, the accent less German (Hochdeutsch), so just take advantage of that.
One month before the beginning of each semester there's an intensive language course (approx. 300 €, accommodation included). I regret that I didn't participate on this course, because it's the best way to learn German and you get to make friends before the beginning of classes. Most of my Erasmus friends did it and recommend it.
During the semester, there are language courses provided by the University (some free). Further info can be obtained after the opening session with the Head of the International Office (beginning of semester). Unfortunately I was not able to attend any of the courses (due to my working schedule) but a lot of Erasmus did it.
What's the easiest or most economical way to travel to Hanover from your city?
I got a direct flight from my home town to Hanover, because I already knew my arriving and departure date to and from Hanover. It was more expensive but I also wanted to carry a lot of luggage, which low cost flights would never allow.
The cheapest way to get to Hanover is flying to Bremen airport with a low-cost airline (Ryanair) and then take a train to Hanover (approx. 20 €). After getting the Semester Ticket (a 200 € ticket that allows you to travel for free in every public transport in Hanover city and regional trains in Niedersachsen (also until Bremen and Hamburg)) that trip will be for free. Problem is that you only get the Semester Ticket after the Opening Session (October, for Winter Semester).
Where would you recommend to go on a night out in Hanover?
Hanover is an impressive city when it comes to nightlife. Being an Erasmus, you end up going always to the same places.
Favorite places:
Chez Heinz
Glocksee
Faust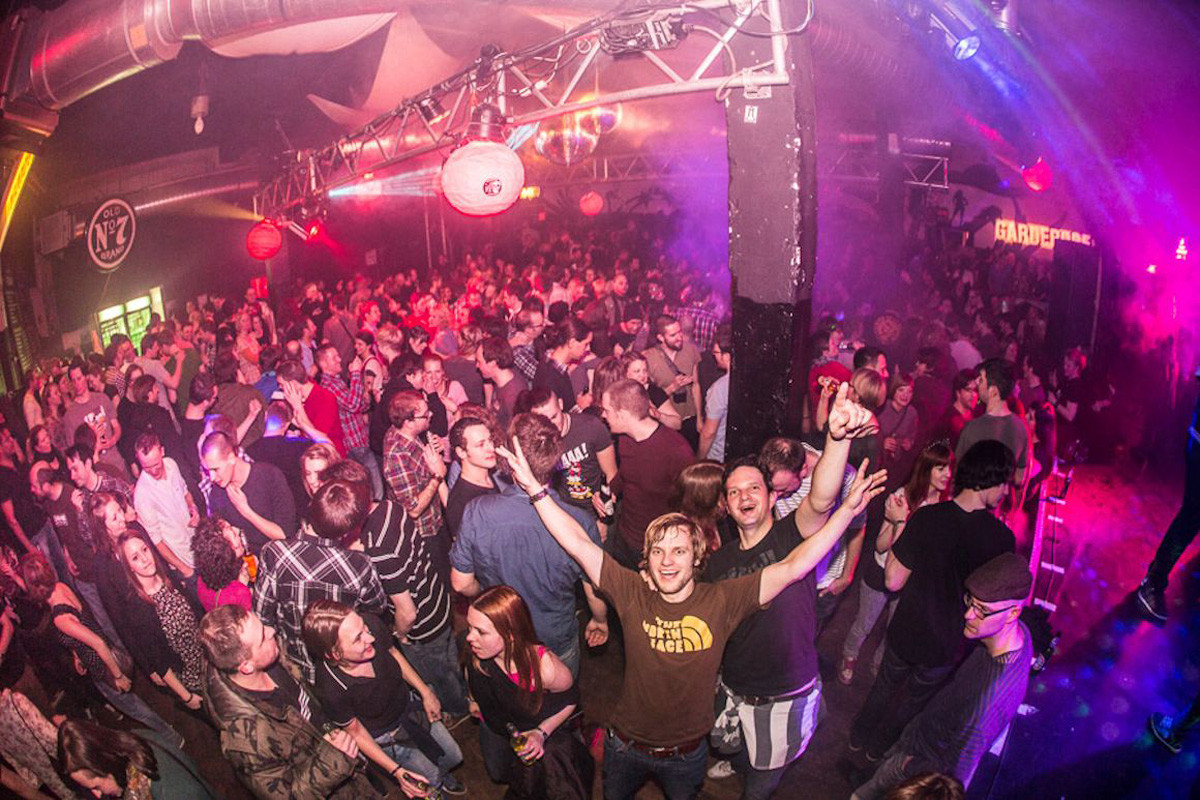 For other kinds of nights:
Dublin Inn
Havana
Phoenix
Really, the problem is choosing. There's always some nice place to go, ESN Hanover also organizes some nights out, but mostly is just go with the flow.
And for eating? Can you recommend some good restaurants in Hanover?
Besides fast-food, I didn't go out to eat... I can suggest:
Extrakt - a nice cosy restaurant (Nordstadt)
Street Kitchen - Vietnamese food (Limmerstrasse)
Centro Galego - nice for tapas and some cool Estrella, for the Spain lovers (Linden Süd)
What good cultural sites are there to visit?
Hanover is also rich when in comes to culture. Between museum, gardens, opera, concerts everywhere, GOP Variete Theater, you always have something to do, something interesting! You'll see, it's so much to do, so little time... And sometimes there are some interesting discounts for students, just ask.
If you love travelling, it's also really easy and not expensive to go to Bremen (free with Semester Ticket), Hamburg (free with Semester Ticket), Berlin or Amsterdam... Also the smaller cities in Niedersachsen are very interesting. Just choose!
Is there any other advice that you could give to students going to Hanover in the future?
Just go there! You'll have the best time of you life for sure! If you can, stay the whole year. If you only can stay one semester, choose the Summer Semester! I've been there only for the Winter Semester and now I went back to visit my friends and it's incomparable, sunny Hanover with barbecues in park is something you don't want to miss!
Really important: Get a Study Buddy! A local student that will help you a lot before and during your stay there. Also is one more friend you make, a German one.
Useful links:
Any questions, don't hesitate in contact me!
---
Photo gallery
---
---
Content avaiable in other languages
Share your Erasmus Experience in Hannover!
If you know Hannover as native, traveler or as exchange student... share your opinion on Hannover! Rate different characteristics and share your experience.
Add experience →