Durón (Guadalajara) 2 of 2
The streets in the village
It's true that Durón is very small, and although it has beautiful places to go for long walks and even not to bump into anyone, it's impossible to get lost. In fact, we can go on a little walk along some of the most popular streets:
Mensones street. This street was home to four inns in the past but now it's very pretty because of the manor houses you can see there with their corresponding emblems on the doors.
Molino street is where the Centro Social is, a place which was once the school.
Town Hall Square. The building which is currently the Town Hall used to be a place where they stored food products like wheat, and a slaughterhouse centuries ago. The porch is formed of two pillars and four columns and it's held up by enormous wooden beams.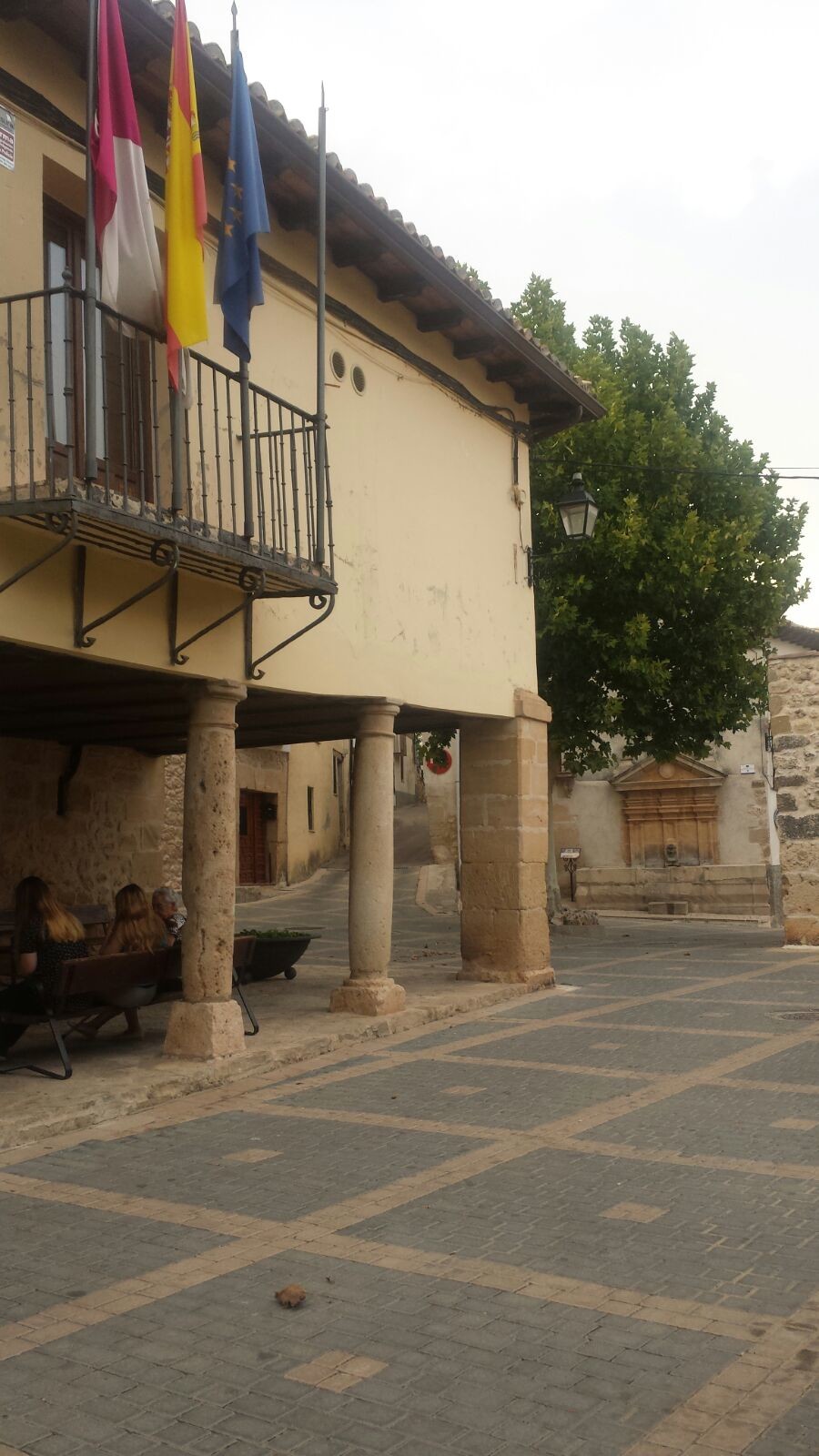 The Town Hall in Durón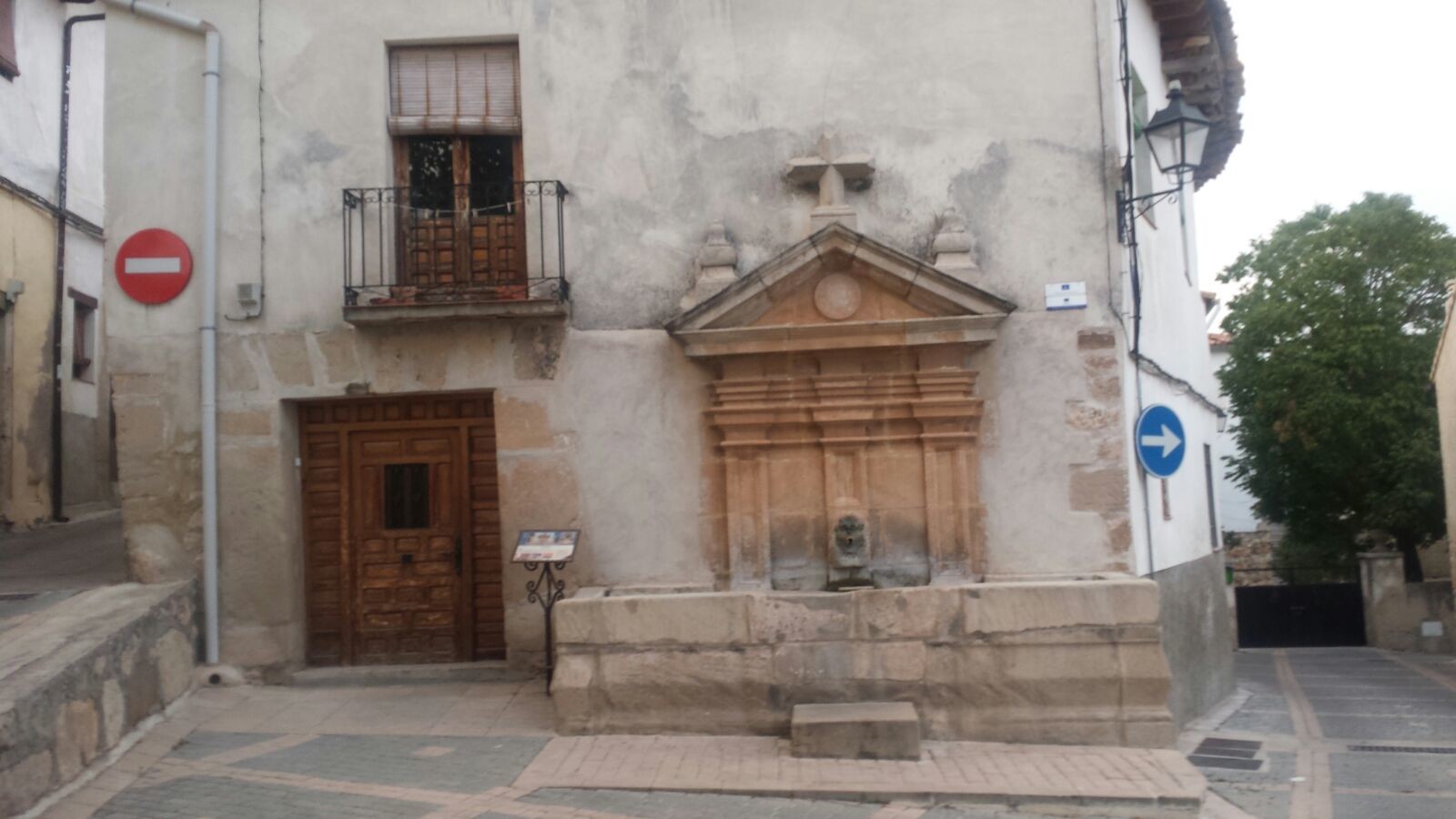 Fountain from the 18th century in the Town Hall Square with a brass faun tube
Next to the Town Hall there's a house, famously known as "La casa de los Leones" (the Lion's house) which served as a hospital during the Civil War. A little later it was called Cuesta del Hospital. The people from the village, who were children at that time, say that during the war, images of saints from the church Santa María de la Cuesta were dug out of there to be burnt at the end, at that point they called it "bajo el olmo" (under the elm tree).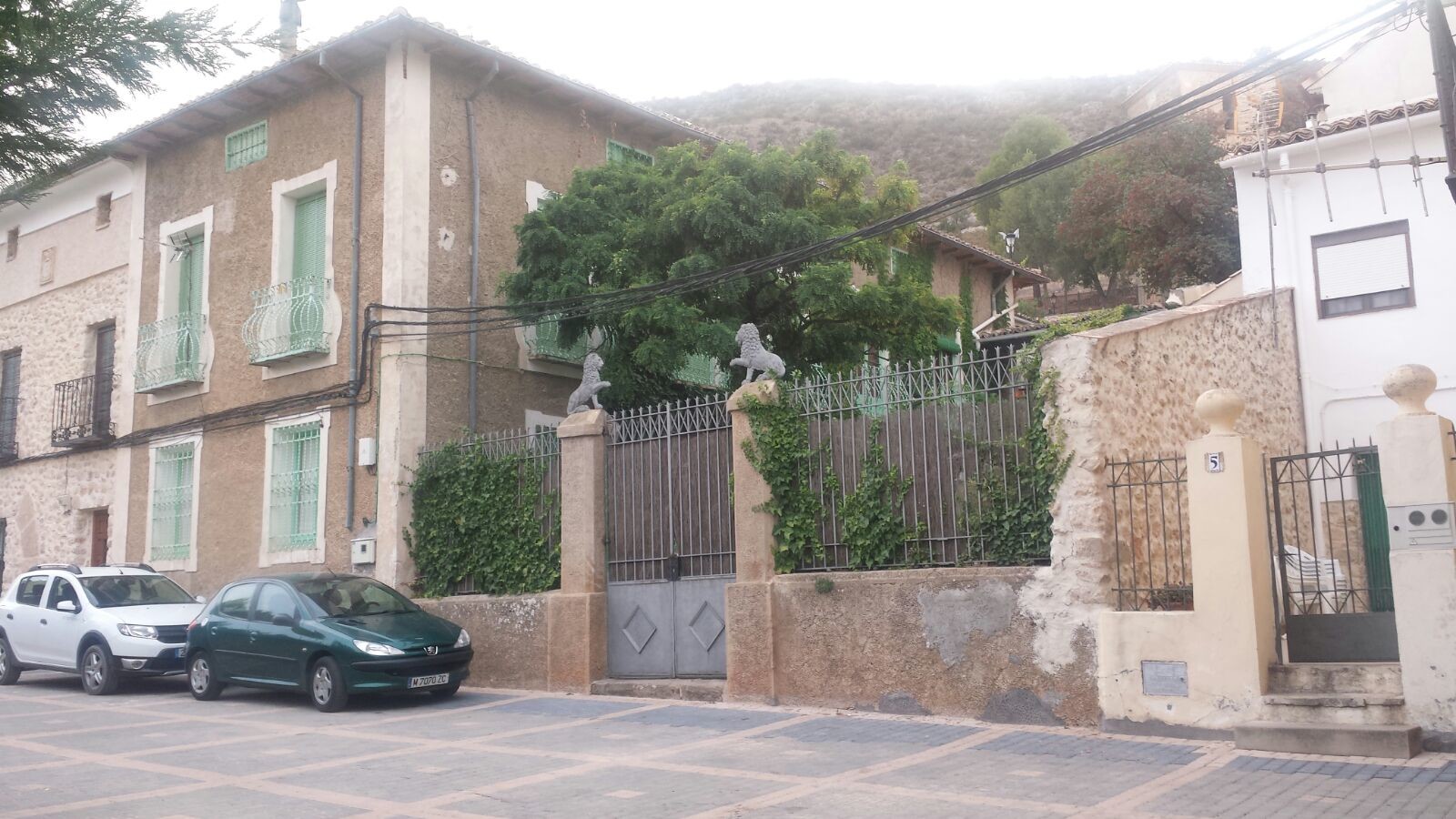 The Lion's House
Castillos street. At the beginning of the street there's a very large baroque style house and you can see the stone arch over the doorway.
Juan Pablo Serrano street. Here there are several houses which have an extraordinary construction, some from the 18th century.
Horno hill. There are no remains of it nowadays, but this is where they had a bread oven. My great-grandmother, who I never met worked in this oven.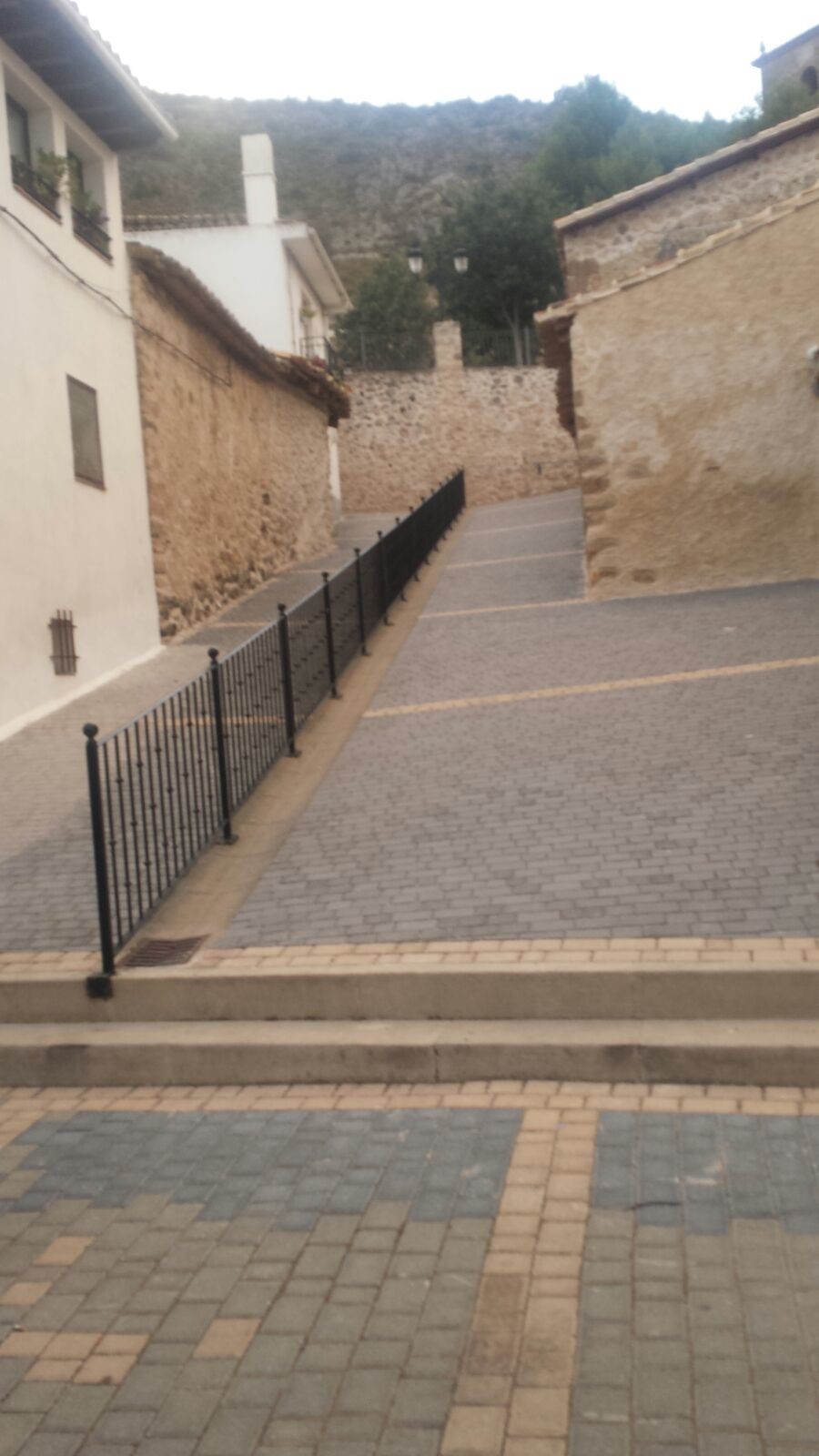 Horno hill which leads to a wall in Plaza Mayor
Marivaquera hill. In this street there's a beautiful decorated house, it's not difficult to find because it really catches your attention. It has two doors and an archway in between them. The coat of arms is similar to the two you can see in Plaza Mayor.
I hope these posts help the region out and that one day it'll still make sense what Camilo José Cela said about it: "The Alcarria is a beautiful countryside which people never want to leave".
---
Photo gallery
---
---
Content available in other languages
Want to have your own Erasmus blog?
If you are experiencing living abroad, you're an avid traveller or want to promote the city where you live... create your own blog and share your adventures!
I want to create my Erasmus blog! →