Coming Home
Emotional Problems
It was hard to leave the parking of the residency and I was still crying, but I had a long journey to my hometown, so I had to. My GPS told me that I would arrive in about 8 hours, but with breaks and possible other interruptions I was sure that it would take at least 10 hours. Before I went to the highway I passed by the commercial centre Auchan, because I wanted to buy a coffee to go and I had to send the document from the residency to my insurance. After having finished that I returned to my car, refilled some fuel and finally started my way home. At that moment the excitment about coming home and seeing my friends and family overweight my sadness about leaving my boyfriend and that wonderful city behind me. So I put some happy music on and went to the highway. I was a bit afraid of the trip because I had never gone by car for such a large distance - when I had come to France in January I had made a break in Luxembourg and spent one night there. But this time I wanted to return in one day without any breaks, because I was sure that I couldn't stand my first night away from France totally alone in a hotel room. The part of my journey that was leading through France was calm and okay to drive - the limitation of velocity to 130km/h made it easy to be at the highway because you didn't have to concentrate too much. Otherwise it was expensive because most of the highways in France are paid, and especially on the ones leading to Germany and Paris you have to pay a lot. For me this day it was about 30 euros, for not even 400km. I made one break at a station next to the highway, had a coffee and told everyone that I was on the way - something I had forgot at my departure in Amiens.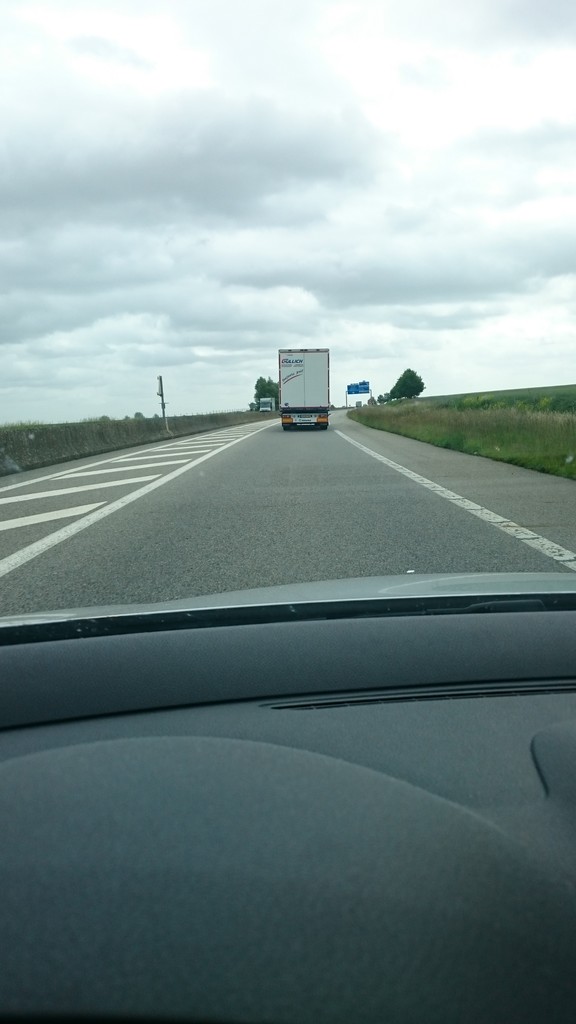 Traffic Problems - the long way home to Germany
In Germany the problems started. When I had chosen my date for driving home I had not thought about it too much, it was more or less discretionary. Therefore, I had not recognized that it was the day before the Feast of Corpus Christi - a national holiday in Germany. A lot of people had taken a holiday on Friday and were going somewhere for the long weekend - the streets were incredibly full. Additionally, the weather was wonderful, it was sunny and up to 30 degrees! So about 30 minutes after I had crossed the border to Germany I found myself in the first accumulation. My mood was still good, I was happy about coming home, but I didn't like to "stop & go" for a longer time, because my feet started to hurt and it was hot in the car. Fortunately, I had a air conditioner and didn't wear so much, so it was okay. But as I didn't want to spend the whole day on the road I hoped that it would return to normal soon. It did, but the streets were still full and next to every larger city it was the same thing again.
While I was standing, I called my Dad and my Mum and we talked about the situation on the streets and that I should drive carefully. It was nice that back to Germany I could call my Dad as often and as long as I wanted, because my Flatrate was working again - we had skyped several times during my stay in Amiens, but the internet connection was difficult and it often cut after only some minutes. It became warmer and warmer, and I started to be annoyed, because I was tired and only wanted to arrive at my Mum's place. I had promised her to stay at her place during the night, but my Dad told me that he would like me to come to him before, because he was missing me, too. So I had a exigent programme for the rest of the day, and it was only early afternoon. After the second or third accumulation I made a second break and had lunch at McDonalds. I really had to stop eating in Fast Food restaurants, but a trip on the road was definitely the wrong time for it - the healthy restaurants there were always at least two times more expensive than the fast food solutions, so for that day I continued my unhealthy nutrition. The rest of the journey continued like that - some more traffic jams, one of them was really long and I almost started to cry, because it was about 1 hour before my estimated arrival.
The Arrival
But I also survived that last challenge and 2,5 hours later I stopped next to the house of my Dad's girlfriend. They were still sitting outside, even if it was already 20:00 and came over to hug me and say hello. I was incredibly happy to be there finally and to see my Dad again. As total Daddy's girl the separation from him has been one of the most difficult things during my semester abroad, even if I was already 19 years old. We sat down and talked a bit about the journey and the following weeks that I would pass in Germany.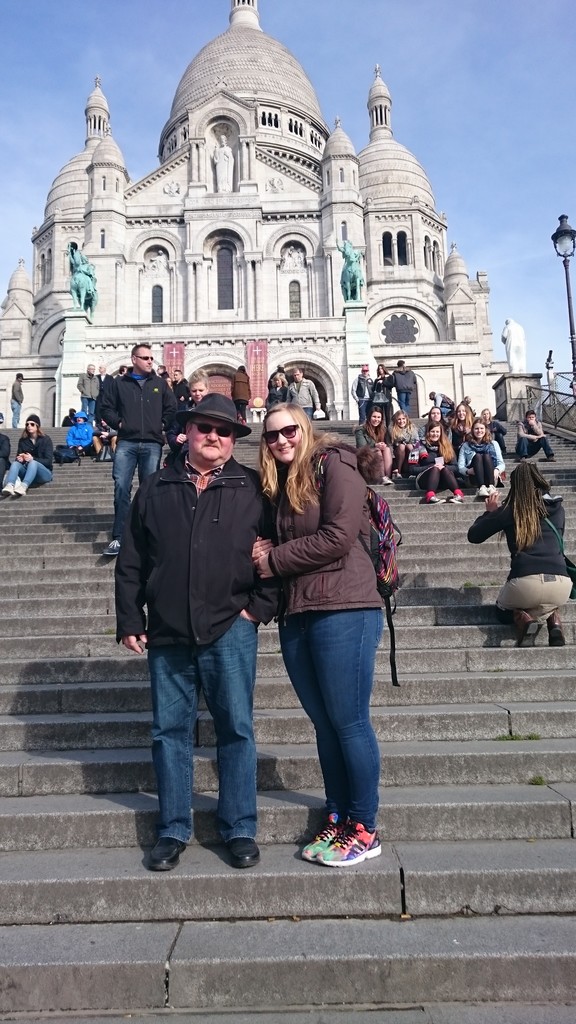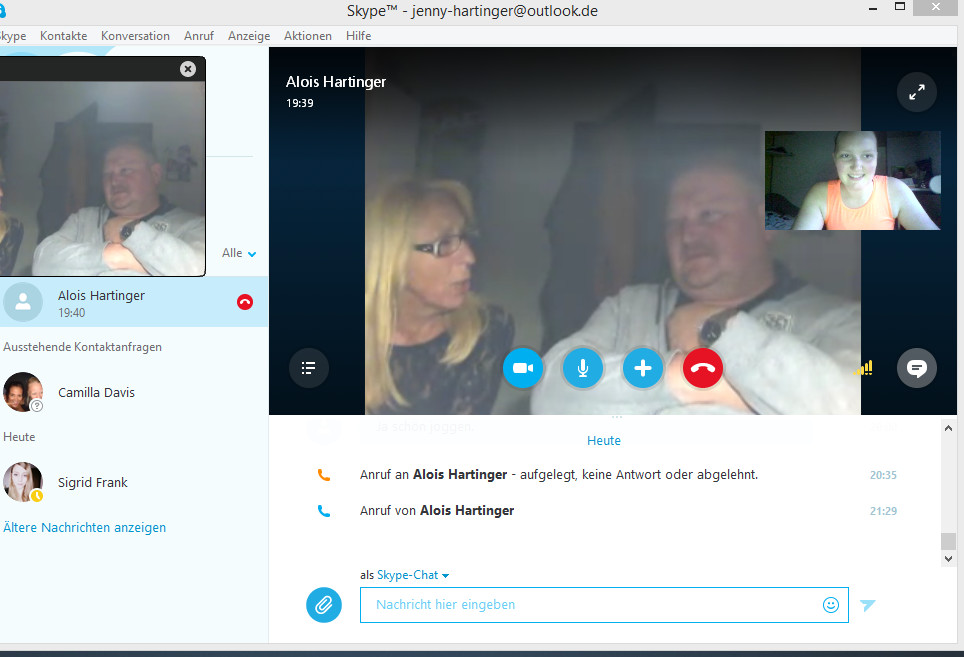 I had promised my Mum to stay at her place, so I had to leave after only one hour, but I would come back the next day in the afternoon, so it was okay. I got into my car for the last 10 minutes that day and went to my Mum. It was the first time I would see her new appartment (she had sold the house and moved to the same city as my Dad during my stay in France) and I was a bit excited, because I only knew some (bad) pictures. I arrived and rang the bell, but my Mum had already seen me and had come down the three floors to the main door. She hugged me and I realized that she was crying because she was so happy to see me again. It was only one month ago that we had seen each other in Paris, but for her the last time had been difficult with all the relocation, renovation, a new boyfriend and the loss of her parents' house. I took my small suitcase and walked upstairs with her. She had prepared one of my favourite dishes and so we sat down in the kitchen while I was eating. After all the McDonalds and Burger King Food it felt great to eat something "normal". As with my Dad and his girlfriend we talked about my journey through half Europe and the following weeks - I had already planned a lot of things, like doing sports, seeing all my friends, maybe seeing my boyfriend, freshing up my Spanish knowledge and some more things. But the most important thing was to see my family and friends, because I had missed many things and I had to keep on track. As it was late already, we went to bed soon and said we would talk the next day. I fell asleep early, because the day had been very exhausting, and even if the small sofa wasn't comfortable I didn't wake up until 9am in the morning.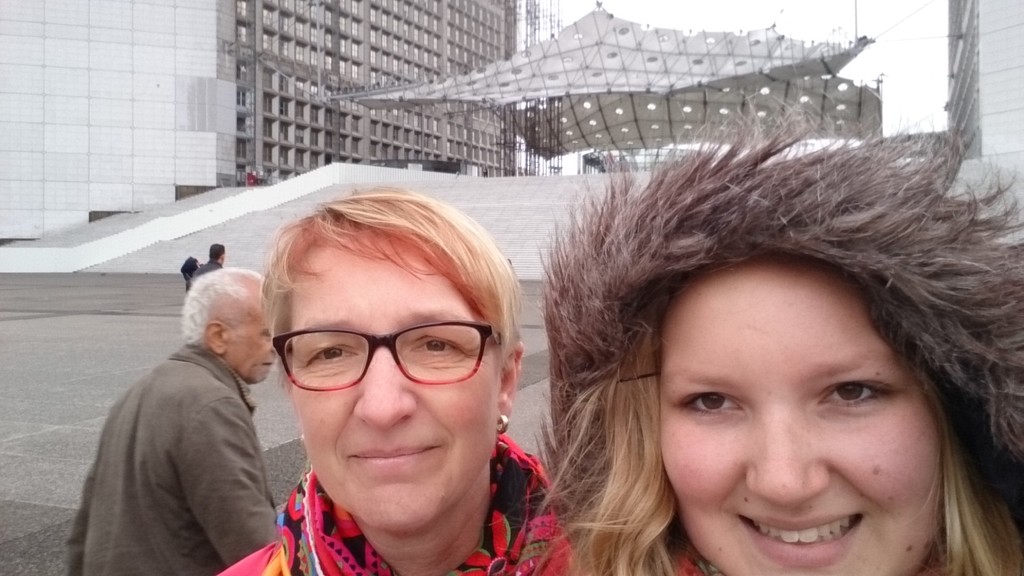 ---
Photo gallery
---
Want to have your own Erasmus blog?
If you are experiencing living abroad, you're an avid traveller or want to promote the city where you live... create your own blog and share your adventures!
I want to create my Erasmus blog! →