All you have to know about transportation
Hi guys, after several questions on the subject, I will explain a little. To move around Croatia itself there are several means. On the one hand, we have an airplane. Croatia Airlines is the only company that performs domestic flights. Rates depend on the season and are cheaper if booked in advance. It offers discounts for children under 12, children under 26 and retirees. It has daily flights between Zagreb and Dubrovnik, Pula, Split, and Zadar. In addition to the usual airport security measures, keep in mind that all batteries must be removed from checked luggage when leaving any airport in Croatia.
You will think it's a joke, but I also recommend the bike. It is an excellent way to explore the islands, it is a means of transport that is easily rented at any point of the coast and the islands. Mljet and MaliLoéinj are examples of practically flat islands, so traveling on two wheels does not require much effort; however, the islands with more rugged geography and roads that cross hills offer spectacular views. In some tourist offices, especially in the regions of Kvarner and Istria, they provide route maps and refer to the local bicycle rental agencies. If you choose to cycle through the insular coast or the continent, you must drive very carefully
Since most of the roads have a double meaning, they are very busy and do not have a bike lane.
Ferries are an interesting option, year-round, ferries with Jadrolinija vehicle transport cover the Bari-Rijeka-Dubrovnik coastal route several times weekly, with stops in Split and the islands of Hvar, Korcula, and Mljet. In winter the service is reduced. The route with the most beautiful panoramic views is from Split to Dubrovnik, which all the ships of Jadrolinija cover during the day. Ferries are much more comfortable than buses, although somewhat more expensive. A covered passage from Rijeka to Dubrovnik costs a little in the low/high season (the high season starts at the end of June and ends at the end of August), with a 20% discount on the return ticket if purchased a round trip. Cabins should be reserved one week in advance, but on all trips, there is usually space on deck. Tickets must be purchased at a travel agency or at a Jadrolinija office, as they are not sold on board. If a vehicle is intended to be shipped, it must be billed two hours before.
Eating at Jadrolinija's boat restaurants costs more expensive than a normal restaurant for a menu, although the food is somewhat mediocre. For less than half you can eat a ham and cheese sandwich in the cafeteria, where coffee is cheap but wine and spirits are usually expensive. The price of breakfast in the restaurant is around what the sandwich, but if you travel in a cabin it is already included in the ticket fare. One tip: you should imitate the Croats and take their own food and drink.
Regarding local ferries, although they communicate the largest islands near the coast with each other and with the continent, as you will see there are more ferries between the continent and the islands than between one island to another. In almost all the lines the frequency of the service is reduced between October and April. Passenger and car tickets must be purchased in advance, as they are not sold on board.
If you want to transport the bicycle you must pay an additional surcharge, which is obviously much higher if the vehicle is shipped. The fare per vehicle is calculated depending on the size and the prices start from four times the cost of a passenger ticket. In summer, ferries to the islands fill up quickly, so it is recommended to book as early as possible if the vehicle is also planned to be shipped. Some ferries only depart a couple of times a day and as soon as the winery's ability to transport vehicles is completed, all other drivers must wait for the next available service. Even if you have a reservation, you must go to the dock several hours before boarding. On some short routes, such as those from Jablanac to Misnjak or Drvenik to Sucuraj, the ferry service is uninterrupted in summer and there is no need to book. If the traveler is in a town without a Jadrolinija office, he can buy the ticket at the booth near the ferry stop, which usually opens half an hour before each departure. In summer they usually advise travellers to arrive an hour or two before boarding if they travel to the most popular islands, even if they have the ticket purchased. Passengers travelling without a vehicle and cyclists will have no problem accessing the boat.
There is no meal service at local ferries, although drinks and snacks can be purchased on board. Almost all the locals take their own food.
In summer the service is reinforced with more ships and are usually faster, more comfortable and expensive than ferries with vehicle transport. Normally, the ships that connect Split and Zadar with Italy make stops on the islands of Hvar, Brac or Vis.
Regarding the bus service, it is excellent and relatively cheap. There are often several different companies that operate on each route, so prices can vary considerably. Storing luggage in the lower trunk has an additional cost. The prices of the most popular routes are provided below, although it is always better to call the bus station or approach you personally to obtain the complete schedules and compare prices.
In large stations you should buy the ticket at the box office and not the driver; to make sure a place should be reserved, especially in summer. The panels above the windows of the bus stations indicate in which one the ticket has to be purchased. The following information may appear in Croatian on schedules: vozi svaki dan, which means "daily", and neoi nedjeljom i blagdanom, which means "it does not circulate on Sundays or holidays".
Some buses run at night, which will save you a night of accommodation, but this does not ensure that you go to rest too much as you travel with the lights on and with loud music during the journey. They are methods to keep the driver awake, so you should not complain. When stops are made to eat or rest, usually every two hours, be careful not to stay on land.
Regarding renting a car or taking a motorcycle, in recent times Croatia has made a great investment in infrastructure, among which the new highway that connects Zagreb with Split stands out, which was so necessary. The highway is expected to reach Dubrovnik in a few years. Today a highway already communicates Zagreb with Rijeka and with the existing one between Istria and Italy, the travel time between both points has been reduced. Although the new roads are in an excellent state, there are sections in which the stations and service areas are few and far between.
On the coast, the spectacular Adriatic road linking Italy with Albania runs along the steep slopes of the coastal mountain range, with steep slopes to the sea and constant curves. It reaches Vitaljina, 56 km southeast of Dubrovnik, from where it crosses the border to Montenegro.
Any driving license is enough to be able to drive on Croatian roads and rent a vehicle; It is not necessary to have an international driving license. ElHrvatski Autoklubpresta help and advice. It is also possible to contact the national HAK roadside assistance.
Gas stations generally open from 7:00 to 9:00 a. m. and often until 10:00 p. m. in summer.
To rent a vehicle you must be over 21 years of age and be in possession of one of the main credit cards. The rent through an independent local company is cheaper than through international chains, but these offer the possibility of renting a vehicle for journeys, which allows you to return the car in any of its establishments throughout the country without any additional surcharge.
If you rent the vehicle from abroad sometimes you get a cheaper price. Often, tour operators in Eastern Europe offer packages that include a flight to Croatia and rental of a vehicle (minimum two people). Keep in mind that if you rent a car in Italy, many insurers will not insure a trip to Croatia. Border officials know this and can prevent entry to the traveler unless the license to drive through Croatia is clearly marked on the insurance documentation. Almost all Trieste and Venice car rental companies know the requirements well and provide the customer with the right seal. Otherwise, the relevant inquiries must be made.
The liability coverage against third parties is mandatory by law in car rentals, but it should be confirmed that the total price of the rental also includes insurance against property damage, known as full-risk insurance with excess (CDW in its acronym in English). If this is not the case, the driver's responsibility for damage to the vehicle is determined by a percentage of the value of the car.
In Croatia, drive on the right and it is mandatory to wear a seat belt. Unless a signal indicates otherwise, the maximum speed allowed for cars and motorcycles is 50 km / h in urban areas, 80 km / h on main roads and 130 km / h on highways. On any of the winding two-way roads in the country, it is illegal to overtake military convoys and the queues of cars that are formed behind slow-moving trucks. In a desperate attempt to reduce the country's high traffic accident rate, the government passed a zero-tolerance law that says it is illegal to drive with any blood alcohol content. It is mandatory to drive with the low beam lights on even during the day.
About the Hitchhiking, tell you that in no country in the world is this practice considered totally safe and it is not advised. Those who play it in hitchhiking should be aware that they are at a small but potentially serious risk. Every time I have seen some imperfect crime program, one in 3 were hitchhikers. If you choose to travel in this way, it should be done in pairs to go safer and the driver should be informed about the destination he is going to.
The success of hitchhiking in Croatia is a matter of luck. On the coast, they are used to hitchhikers and it is easy to take someone to the islands, but inside the vehicles are small and usually full.
Regarding the train, I have mentioned something to you at the Zagreb entrances as it is the center of Croatia's reduced railway network. You will see that trains do not run along the coast and that there are few coastal cities connected to the capital. The main lines of interest are Zagreb-Rijeka-Pula, Zagreb-Zadar-Sibenik-Split, Zagreb-Varazdin-Koprivnica, and Zagreb-Osijek. The network is being modernized, as evidenced by the start-up of the high-speed pendular train that connects Zagreb and Split, reducing the journey time by one third.
Although the frequency of service is lower than that of buses, the trains are more comfortable. Nationals are divided into express and passenger (on local routes). The former have cars for smokers and non-smokers and have first and second class seats. It is recommended to reserve a place.
In national services there are no sleeper cars, but not in the night trains that run between Zagreb and Split. There is no charge for luggage; In almost all train stations there is a left-luggage service that allows you to store your luggage.
EU citizens in possession of the InterRail subscription can travel the country for free, but this means is probably not used so much as to amortize the price.
I hope you serve kids, I think I leave nothing. A greeting.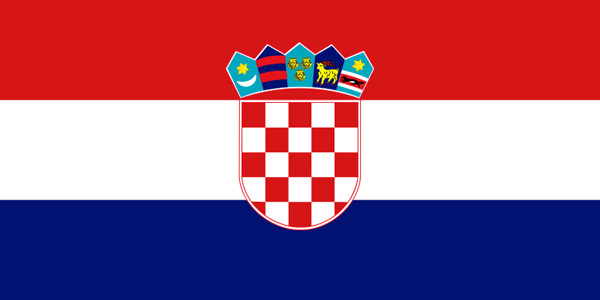 ---
Photo gallery

---
---
Content available in other languages
Want to have your own Erasmus blog?
If you are experiencing living abroad, you're an avid traveller or want to promote the city where you live... create your own blog and share your adventures!
I want to create my Erasmus blog! →