The ultimate guide to Bordeaux!
Second in my 'ultimate guide' series is my favourite city in France: Bordeaux! I spent a month working at a hostel in the city last summer, and it was one of the best experiences of my life. There was so much to do and see around town, and since it was summer, the weather was absolutely glorious. I don't think I've ever felt so at home in a foreign place. In fact, I'm actually thinking of moving there permanently once I've graduated! Let's hope Brexit doesn't get in the way…
Anyway, today I'm going to be running through everything you need to know if you're planning on visiting this amazing city, so whether you need tips on where to stay or want to know how to get around the place, keep reading!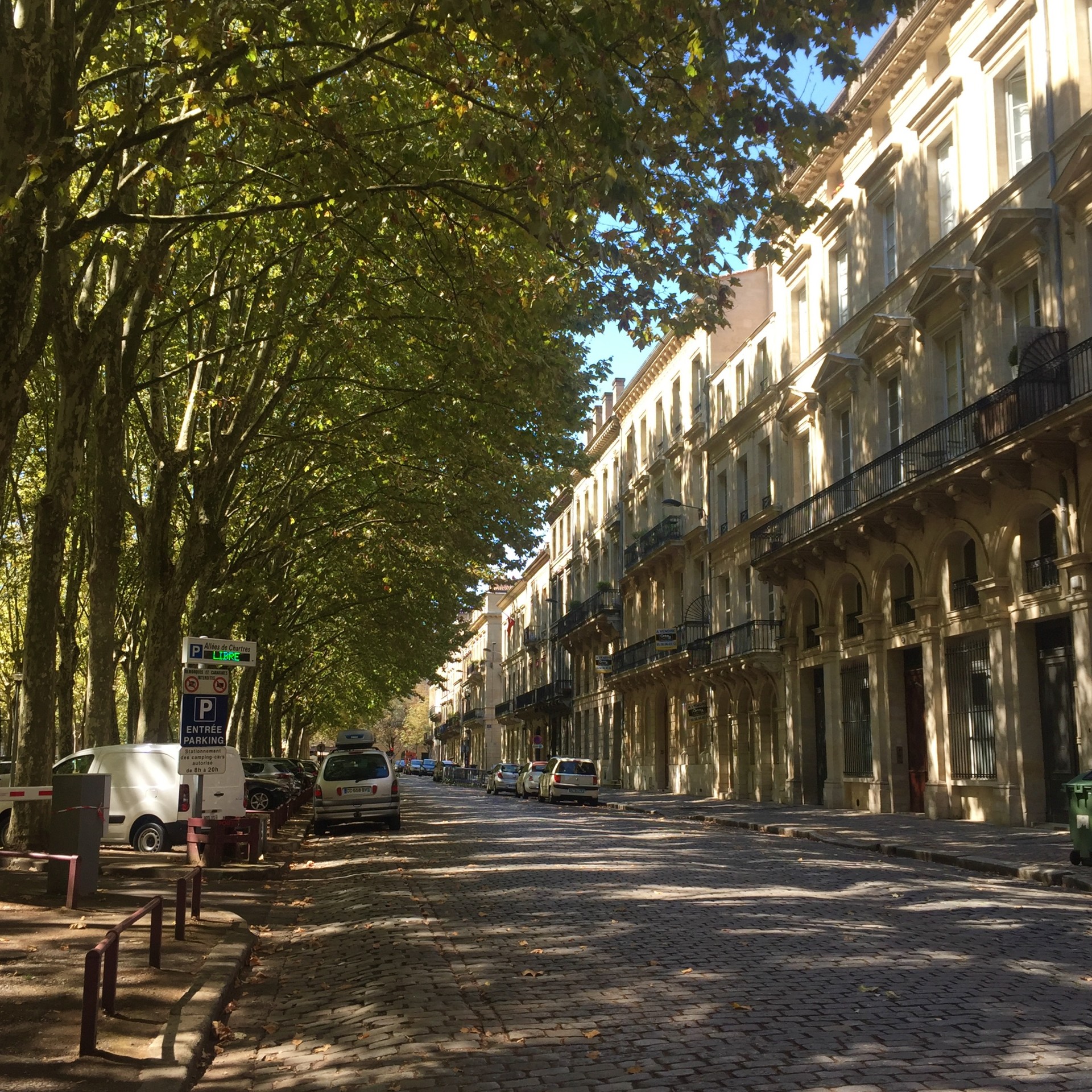 When to go
I have seen Bordeaux in the height of summer and in the depths of winter, and I'd definitely recommend visiting the city during the sunnier season. If you can, arrange your trip for September, since accommodation will be cheaper, and there won't be nearly as many tourists around. Plus, a number of the activities I'm going to recommend in this article require good weather, and it would be a shame for you to miss out!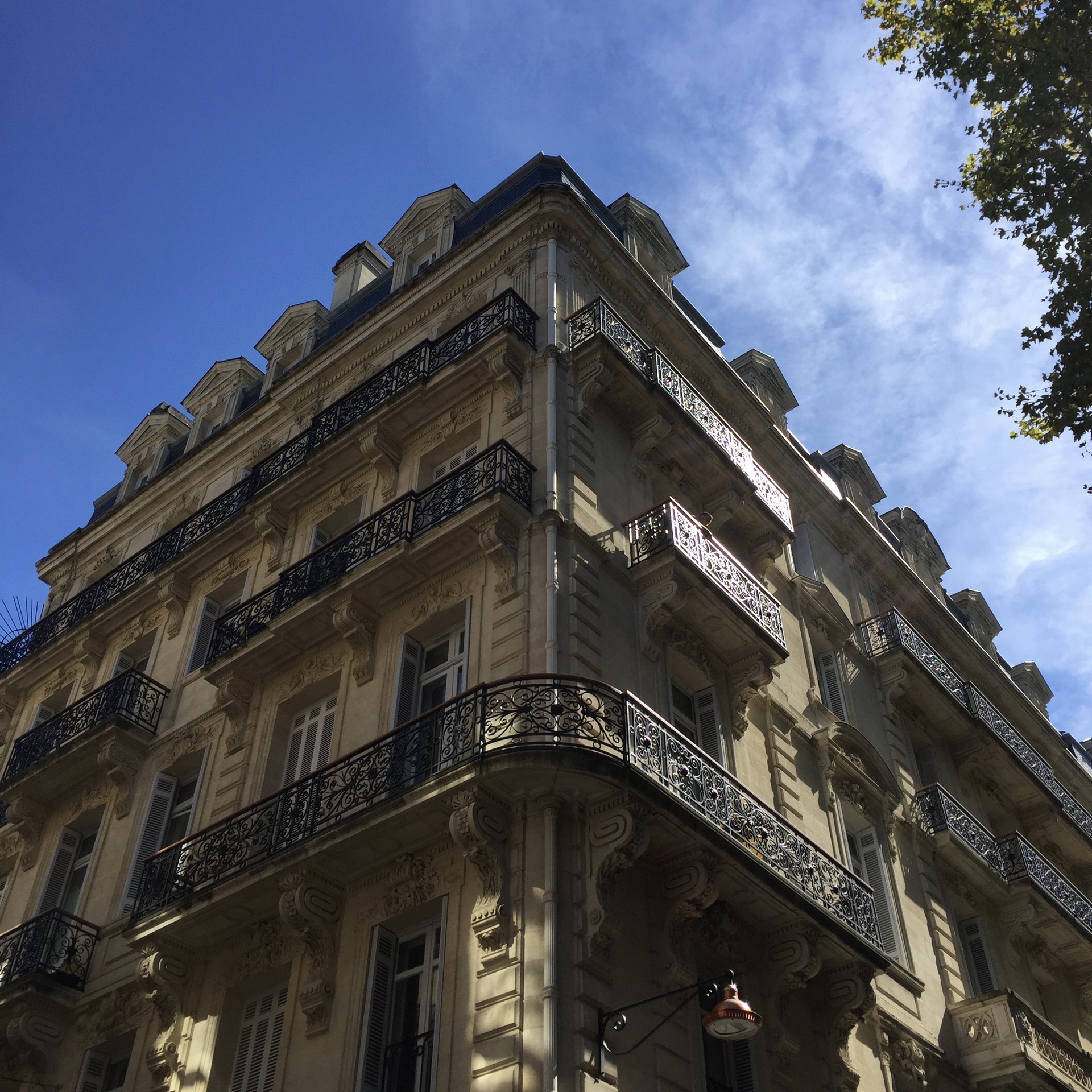 Where to stay
If you're a student on a budget, staying in a hostel is probably your best bet, but make sure to book, as, for now, there are only two in the city! I may be biased, since I worked there, but in my opinion, Hostel 20 – located in the up-and-coming Chartrons district – is the nicer of the two. It has a very homely vibe, and each evening, there is a communal dinner for anyone who wants to attend. There are also weekly pub crawls, so you're bound to meet new friends during your stay! Additional benefits: you can do laundry there – useful if you're travelling all across Europe – and rent bikes. If this place is all full, though, the other option is the conveniently located Central Hostel.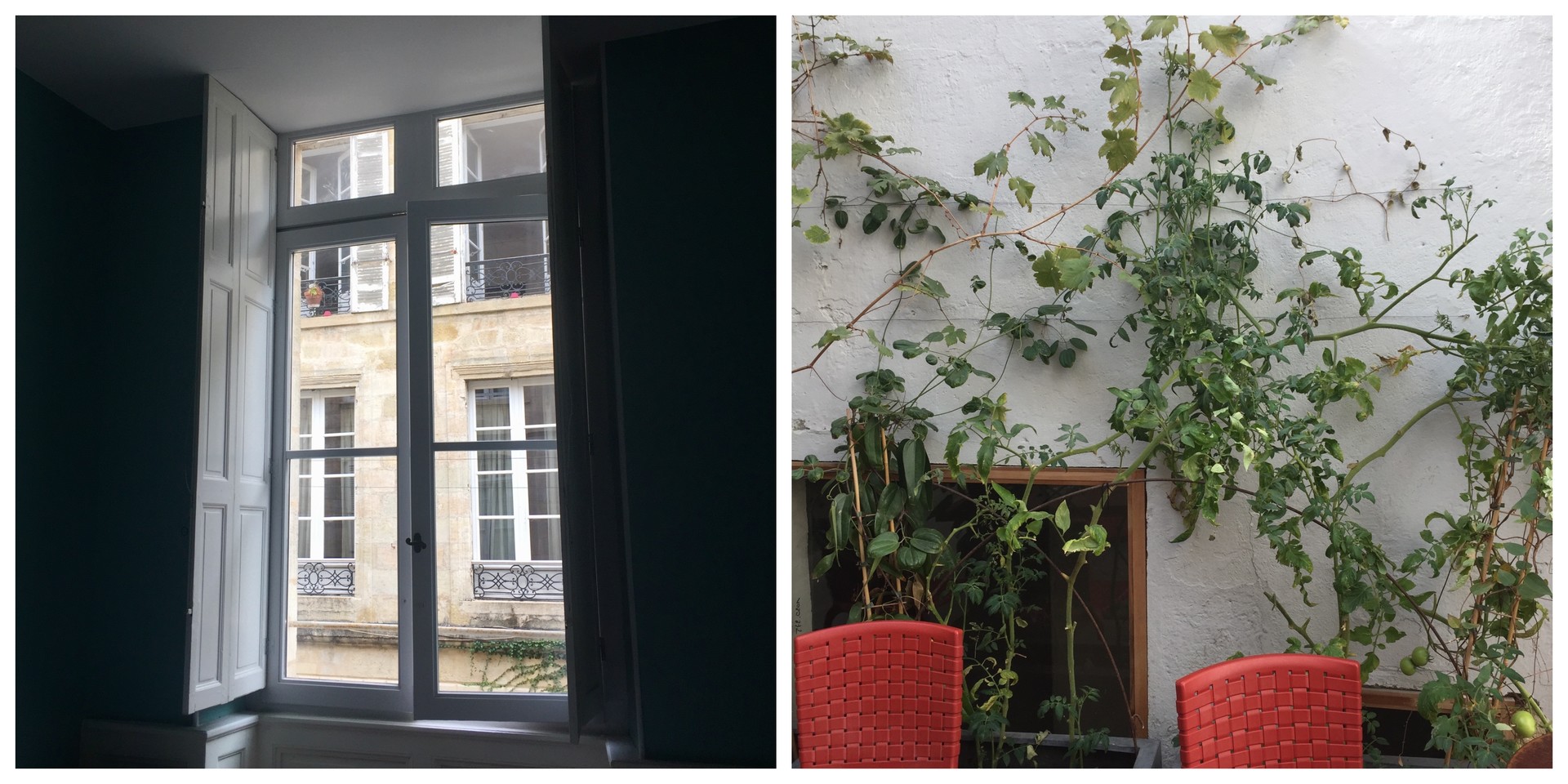 For those of you who have a larger budget, hotels or Airbnb apartments are the way to go! I'd recommend going for somewhere that's a short walk or tram ride from the centre of town.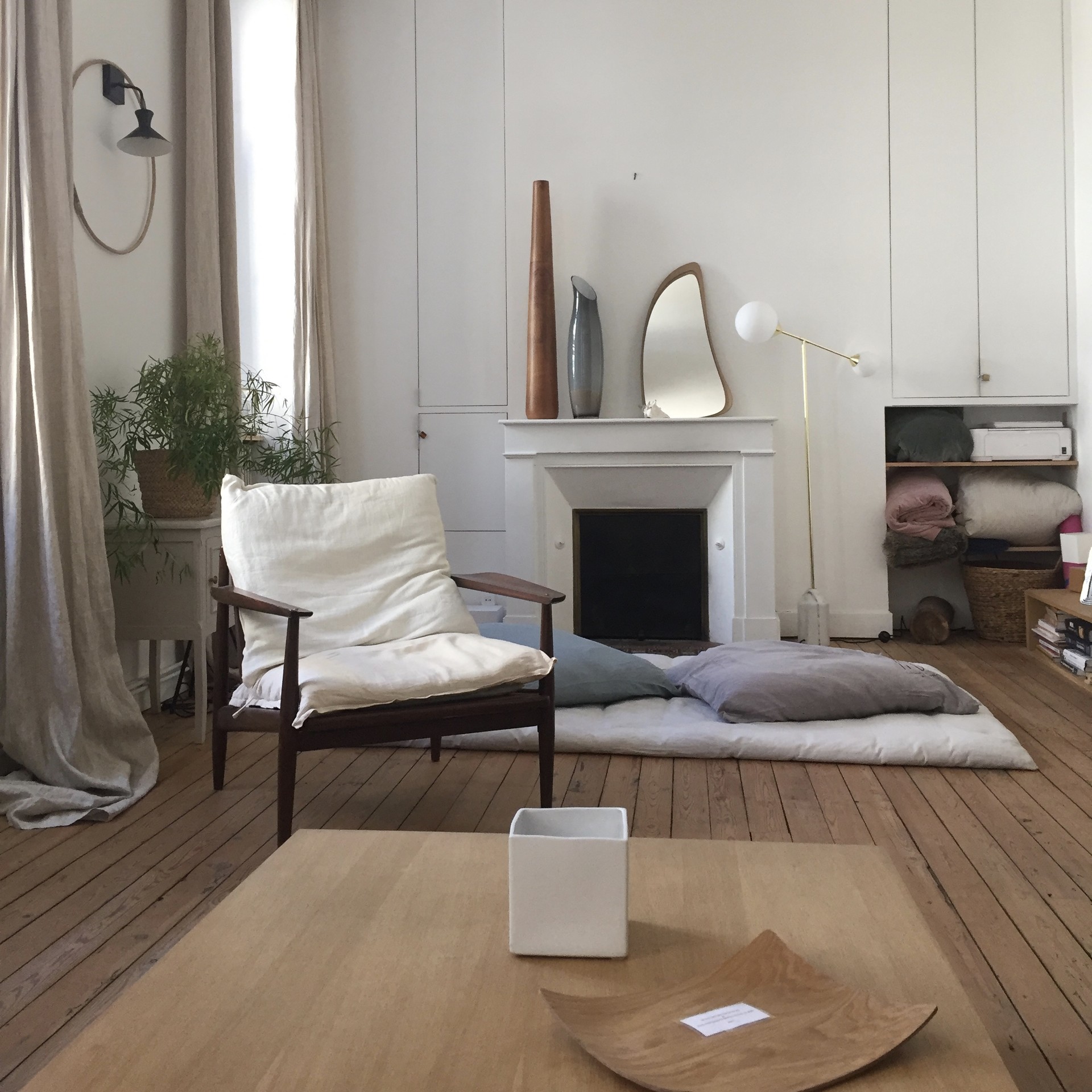 What to do
Visit the Place de la Bourse
The very first sight you'll see if you look up Bordeaux is the stunning Place de la Bourse. This eighteenth-century square is always packed with people, and unsurprisingly so, given the beautiful architecture surrounding it. If you visit in summer, head across the road and see the Miroir d'Eau, the world's largest reflecting pool. It's the perfect place to take travel photos – just make sure to take your shoes off before walking on it, and don't accidentally stand over any of the fountains!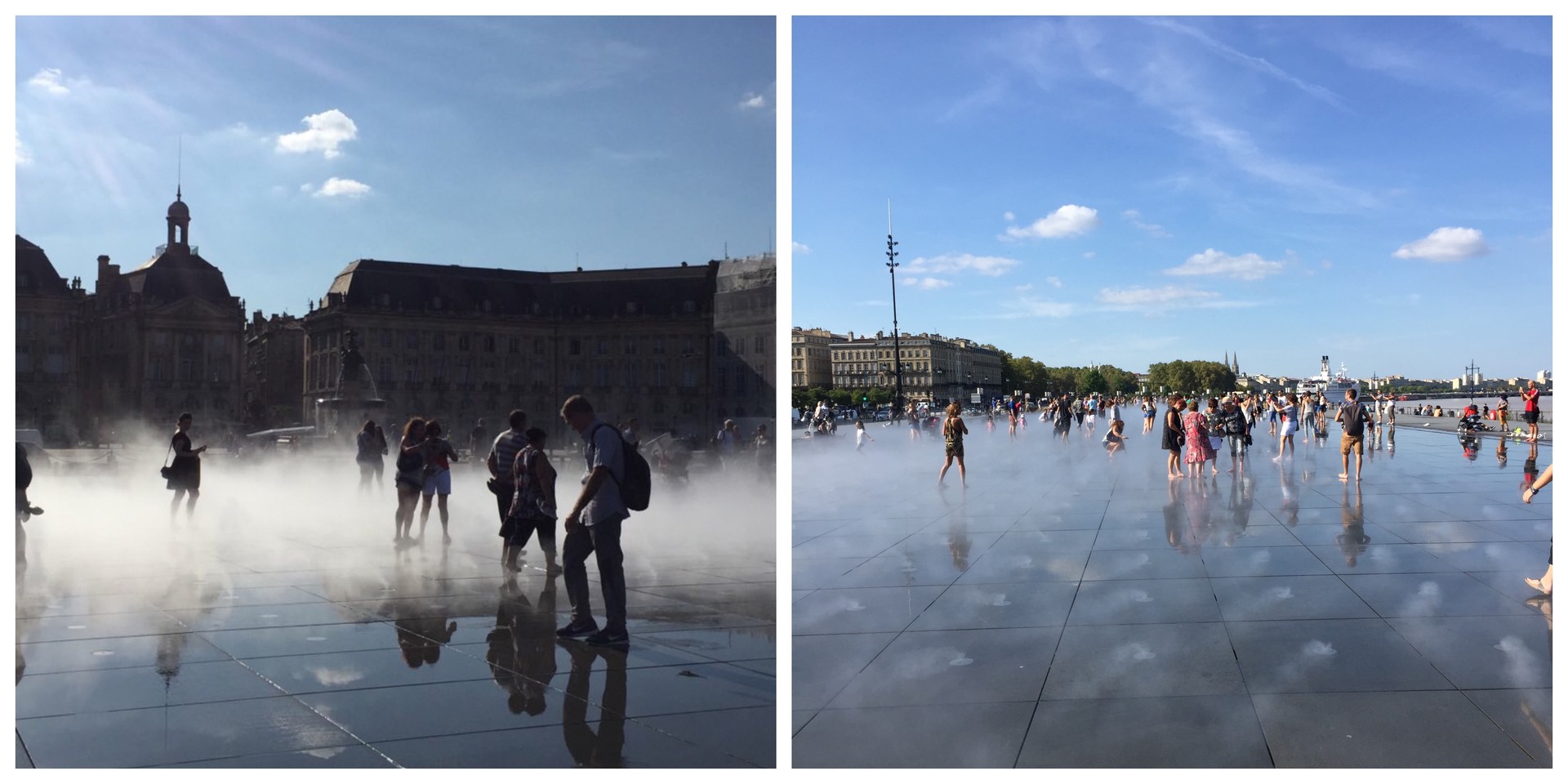 Visit the cathedral
The Cathédrale Saint-André de Bordeaux is an unmissable Gothic house of worship. The north front of the building is probably the most spectacular part, with its intricately-carved rose window and portal (the Portail des Flèches). Having said this, I would recommend doing a circuit of the whole structure, and also going inside (entry is free). Look out for the huge pipe organ!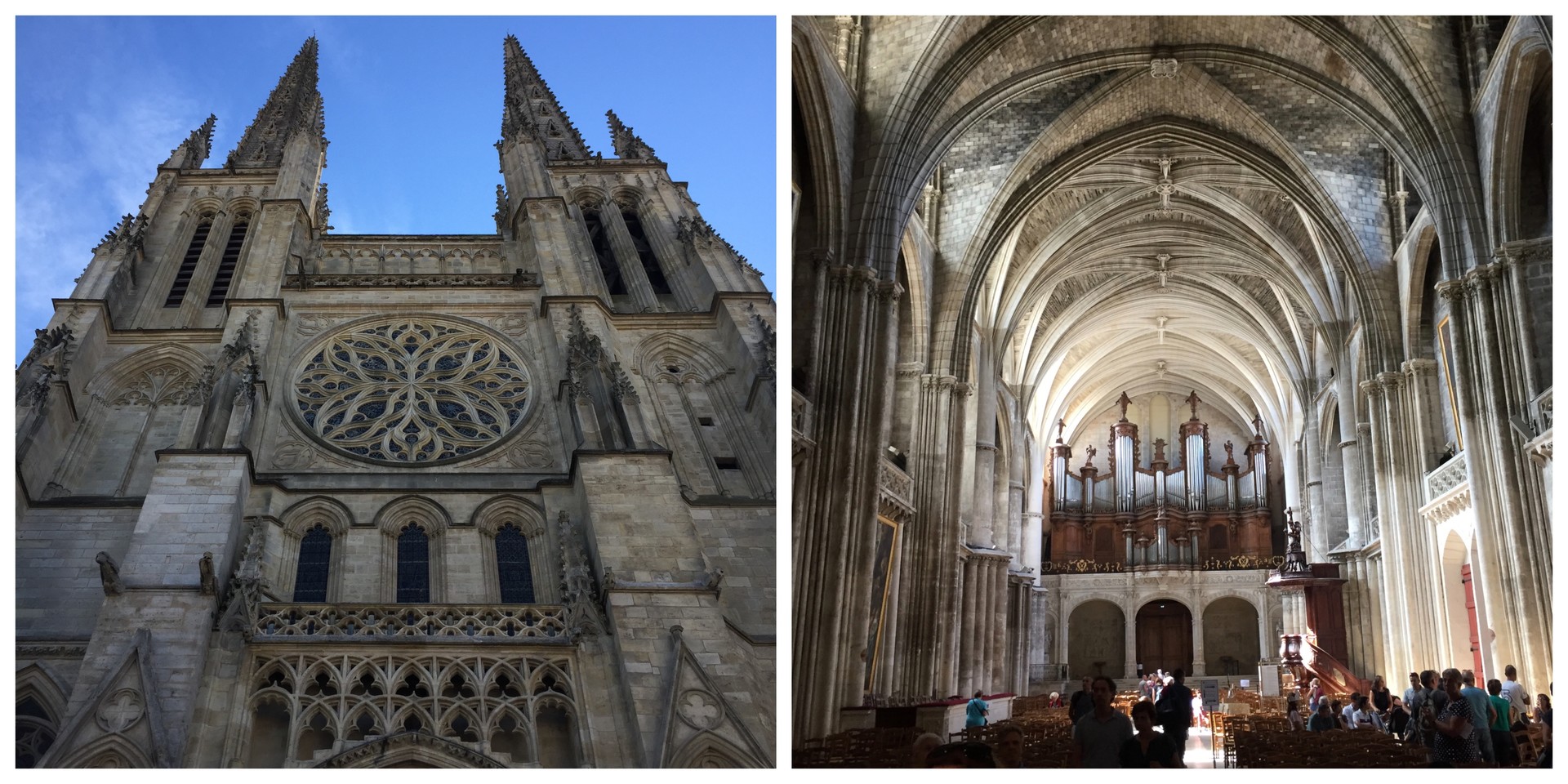 Climb the Tour Pey Berland
If you want to see the cathedral – and the rest of the city – from above, be sure to climb the Tour Pey Berland. It's free for EU citizens between eighteen and twenty-five, and the views from the top are fantastic, especially when the sun is shining. See how many rooftop bars and gardens you can spot while you're up there!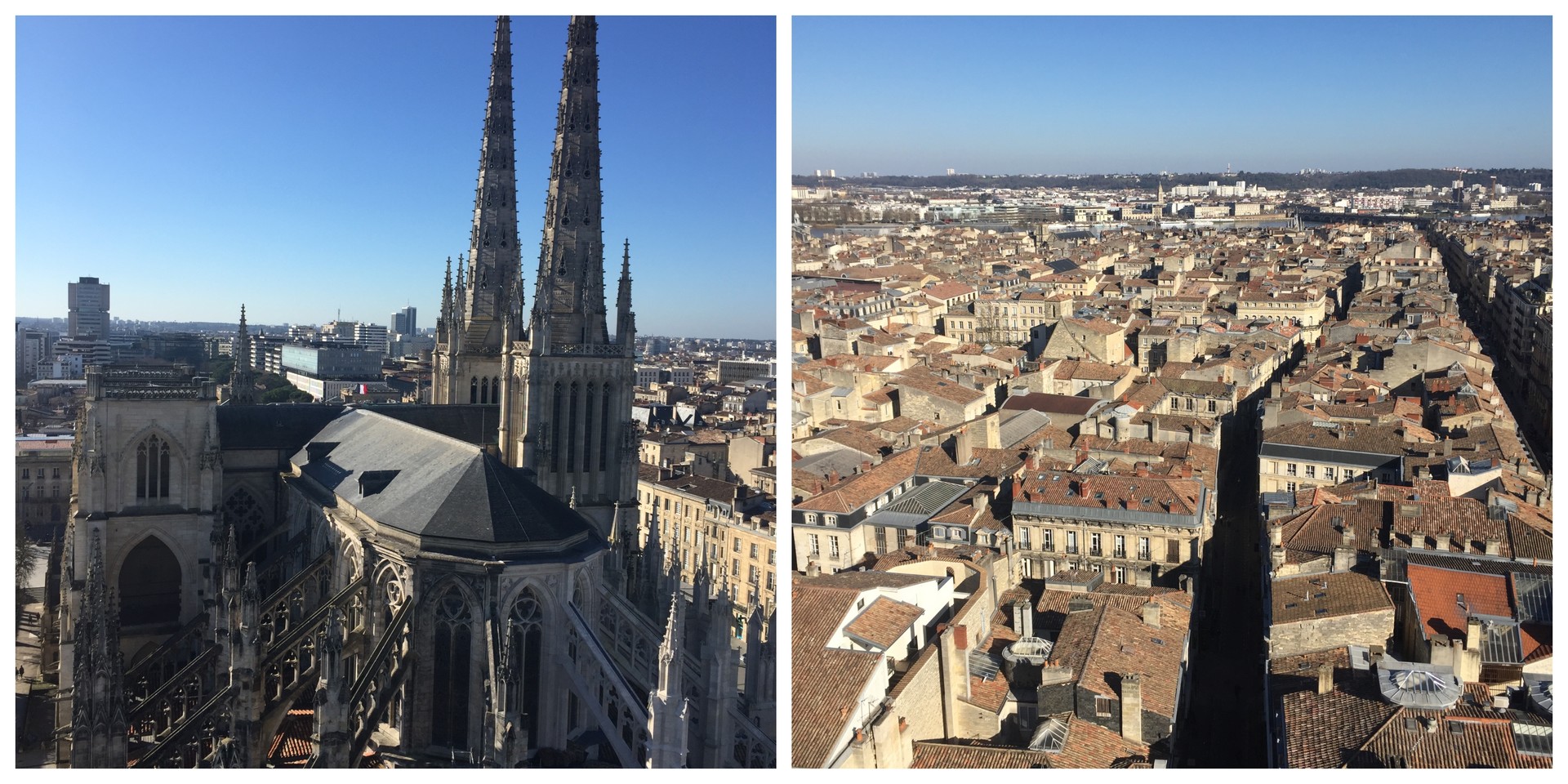 Visit the city's museums and art galleries
Bordeaux is full of fantastic museums and galleries, many of which have discounted entry prices for students. Even better: the first three on my list are free to visit on the first Sunday of every month (except July and August). If you want to find out more about the history of the city and its surrounding, make sure to visit the Musée d'Aquitaine, the collection of which contains artefacts dating back to prehistorical times. If, like me, you're a French student, you'll be amused to see the cenotaph of famous philosopher, Michel de Montaigne!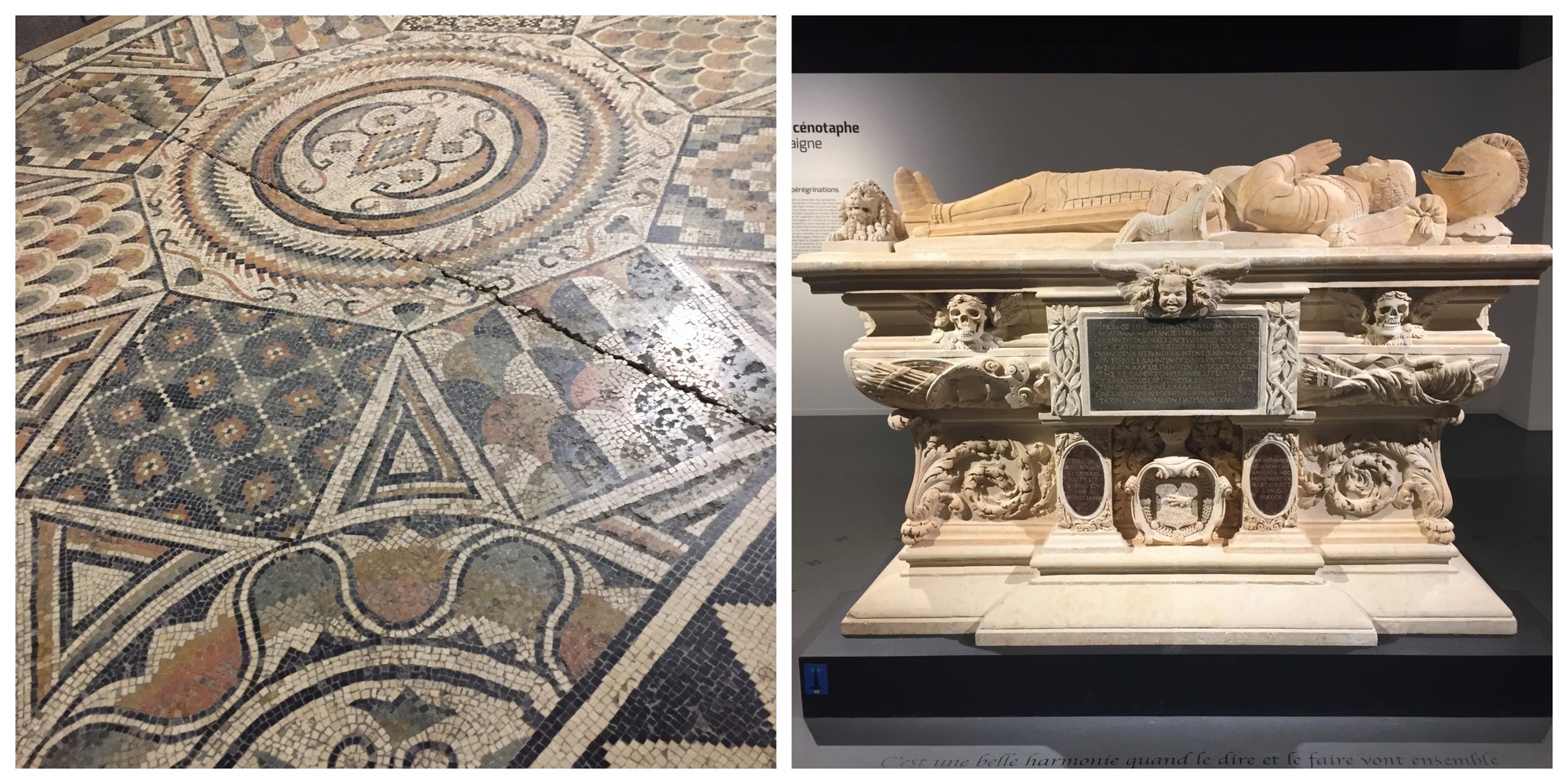 If you fancy seeing some art, head to either the Musée des Beaux Arts or the CAPC musée d'art contemporain de Bordeaux. The former is a fine arts museum, with works of famous painters such as Matisse and van Dyck on display, and has a beautiful garden where you can relax after your visit. The latter is the place to go for if, like me, you prefer contemporary art. There are always interesting exhibitions on, and even just the interior of the building – which was once a warehouse – is a sight worth seeing. Make sure to look out for quotations written on the pavements surrounding this museum!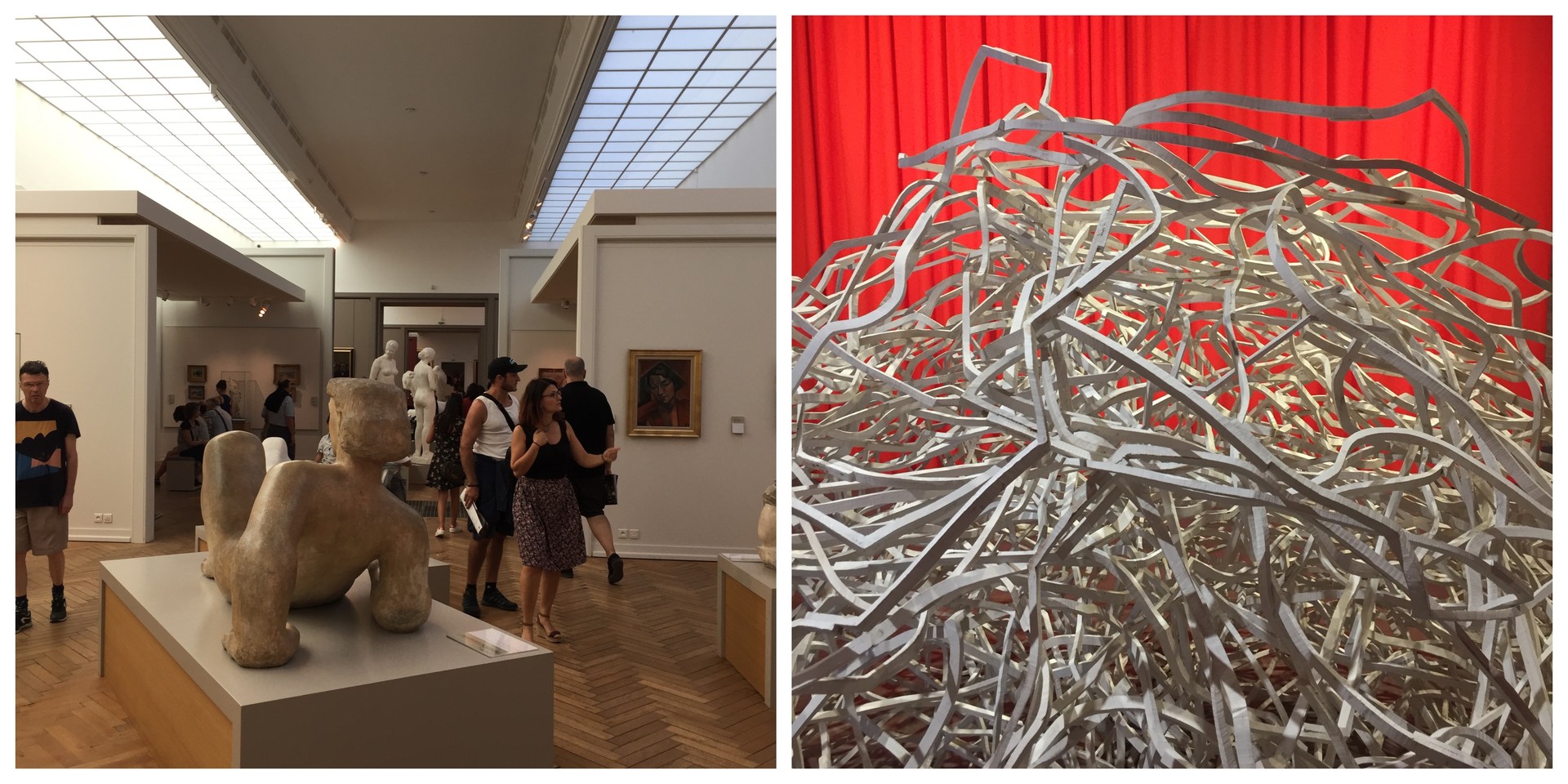 Finally, if you're interested in learning more about wine – Bordeaux is, after all, famous worldwide for its production of the stuff – the Cité du Vin is a very popular tourist destination. I haven't been myself, but one of my friends attended a tasting session there, and came back raving about it. One slight setback if that entry prices are pretty hefty, but if you don't have the money to spare, it's worth making a trip just to see the building's quirky exterior. I've heard many different theories about its shape, but I believe it's supposed to look wine swirling in a glass.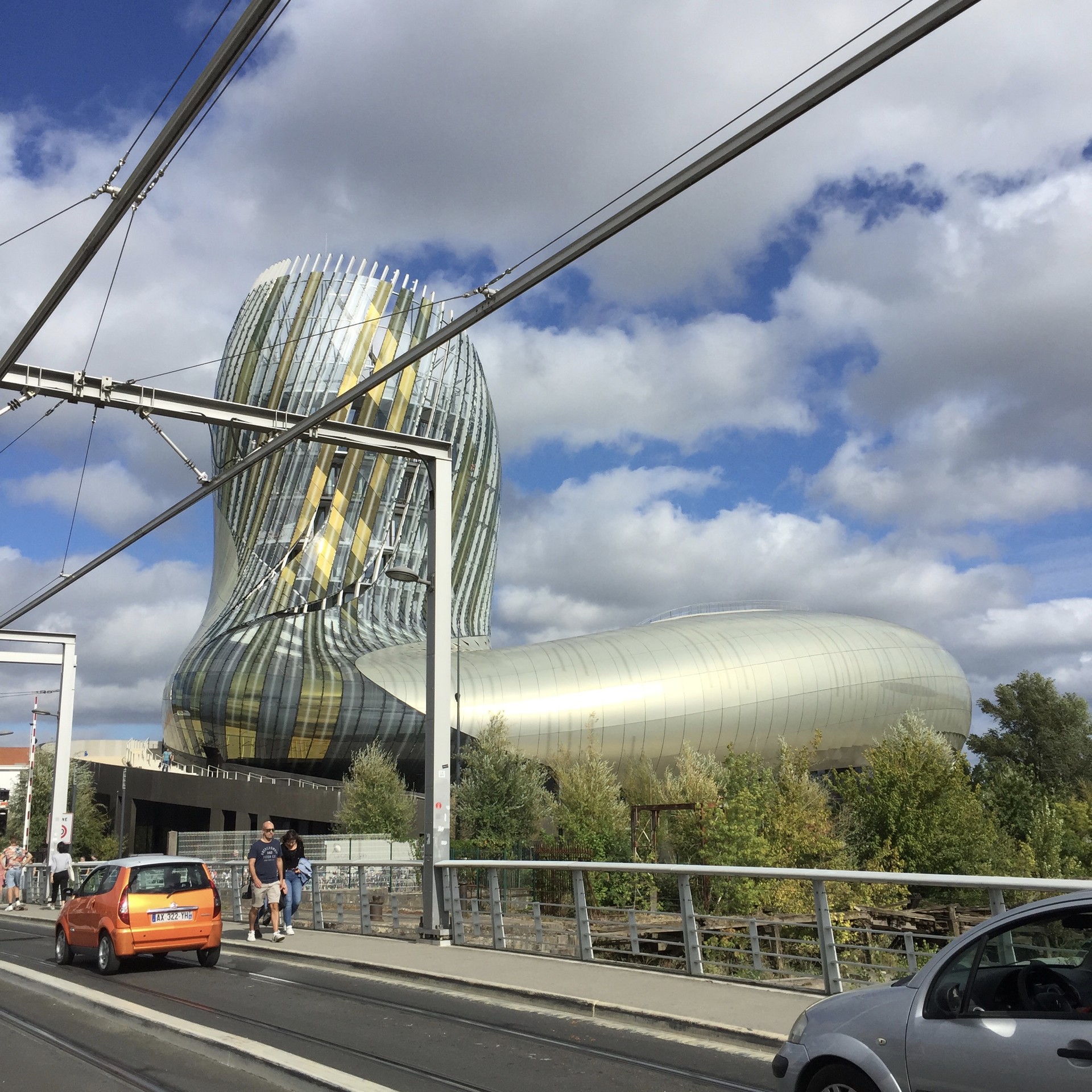 Go to the Base sous-marine
Another fascinating structure in Bordeaux is the Base sous-marine. I think it's technically a museum, too, but there are so many different events that take place in this former submarine base – exhibitions and concerts, among other things. – that I've decided to give it its own category. I went there last winter for an art showcase, and loved how eerie the place was in the fading afternoon light. This institution is quite far out from the centre, so make sure to check event dates and timings before you set off. My friends and I were not best pleased when we walked all the way there last summer, only to discover that the exhibition we wanted to see had already ended!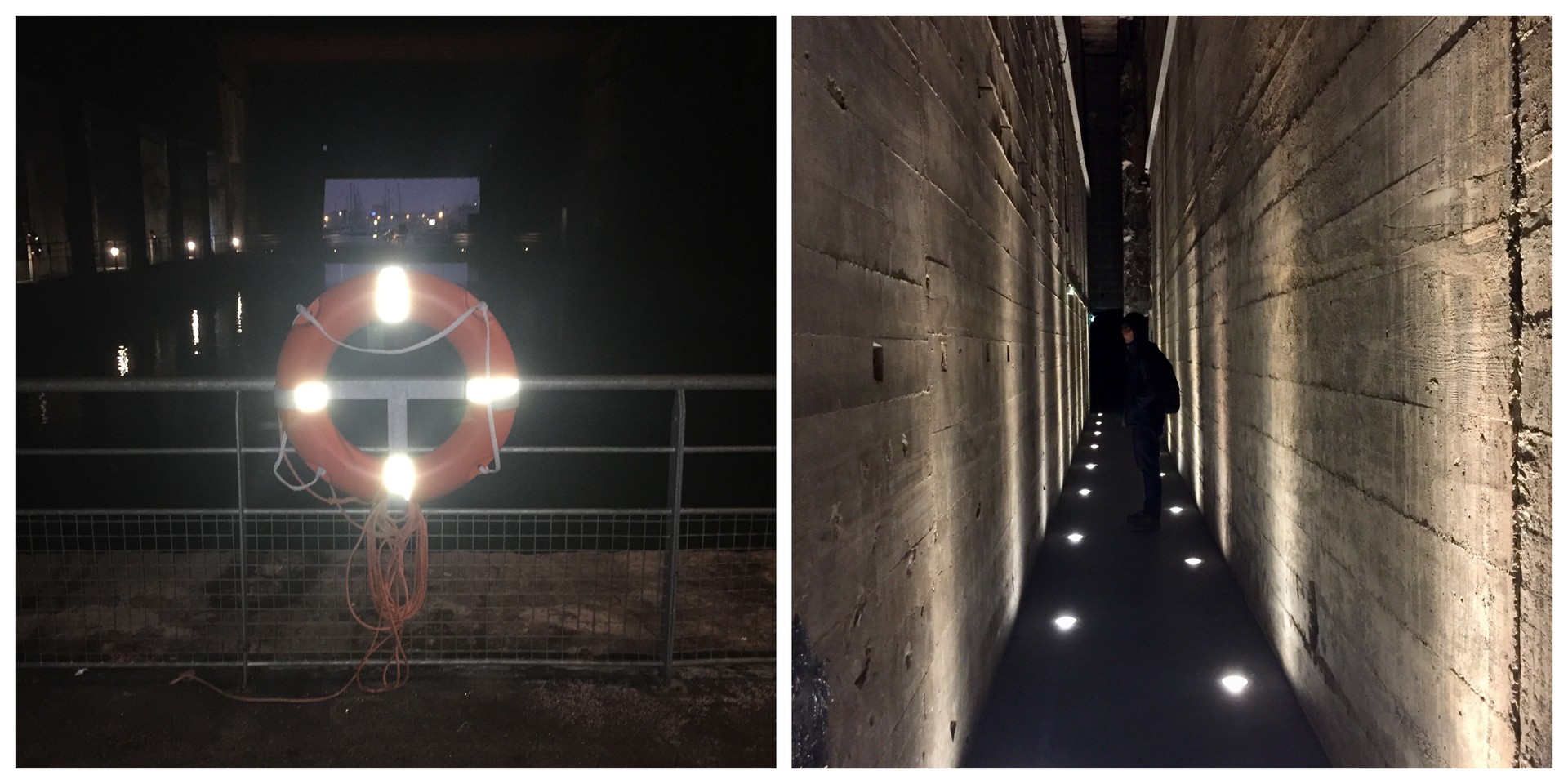 Relax in the Jardin Public
One of my favourite spots to hang out in my free time was the Jardin Public, a beautiful green space just a short walk from the city centre. There, I spent many a happy summer afternoon, picnicking, playing frisbee, and basking in the sun. Wander round, and you'll find a quaint pond, a little botanical garden, and the recently-opened Natural History Museum, which I can't wait to visit when I'm back in the city.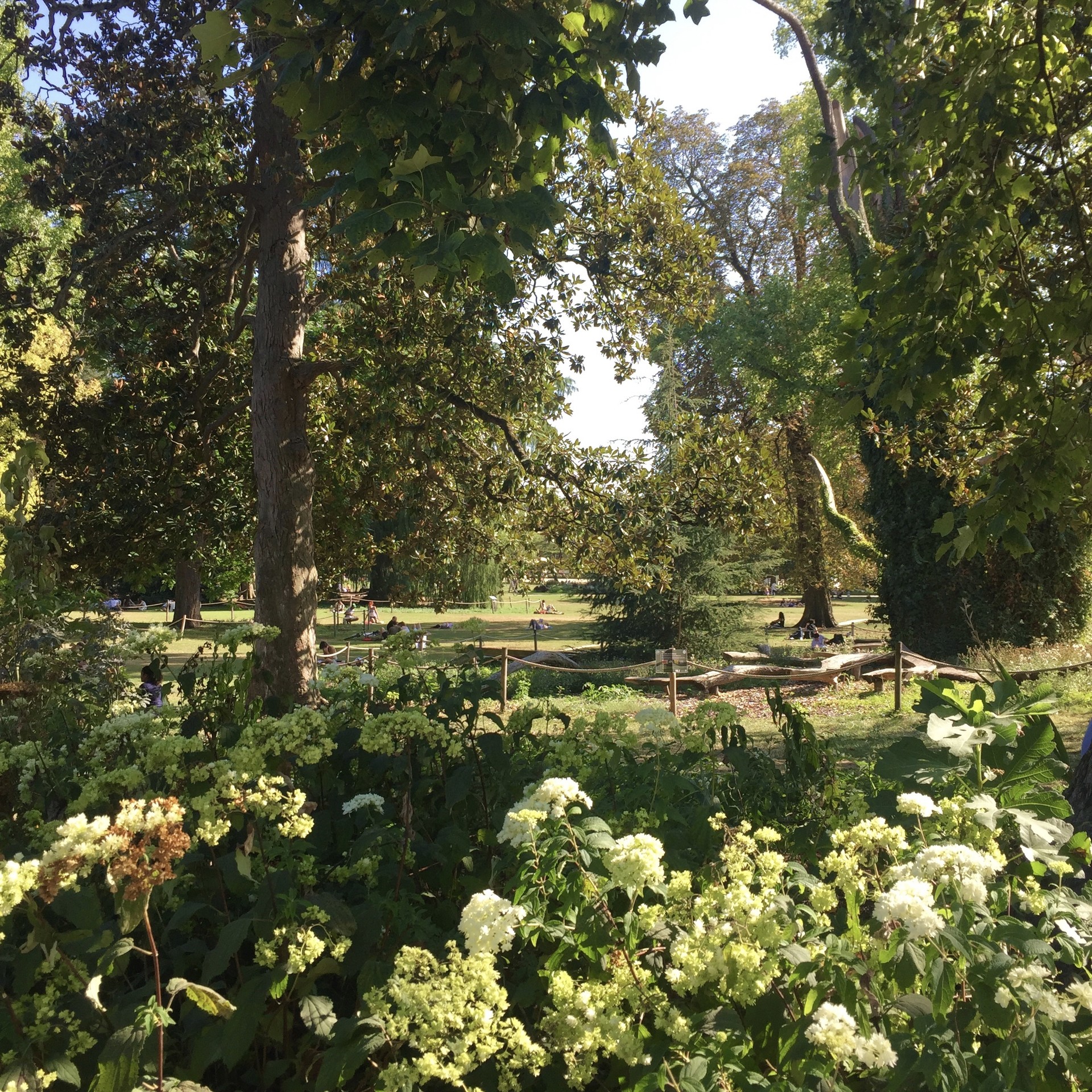 Swim at the Plage du Lac
If you're visiting the city during the summer, and want somewhere to cool off, head to Bordeaux's artificial lake! I believe that it's only officially open in July and August – maybe because this is the only time there are lifeguards on duty – but I went there in September and October, and there were still a lot of people about. If you want to get there as quickly as possible, hop on a tram. Otherwise, it takes about half an hour to walk from the centre of town, after which a dip in the cool water is the more refreshing.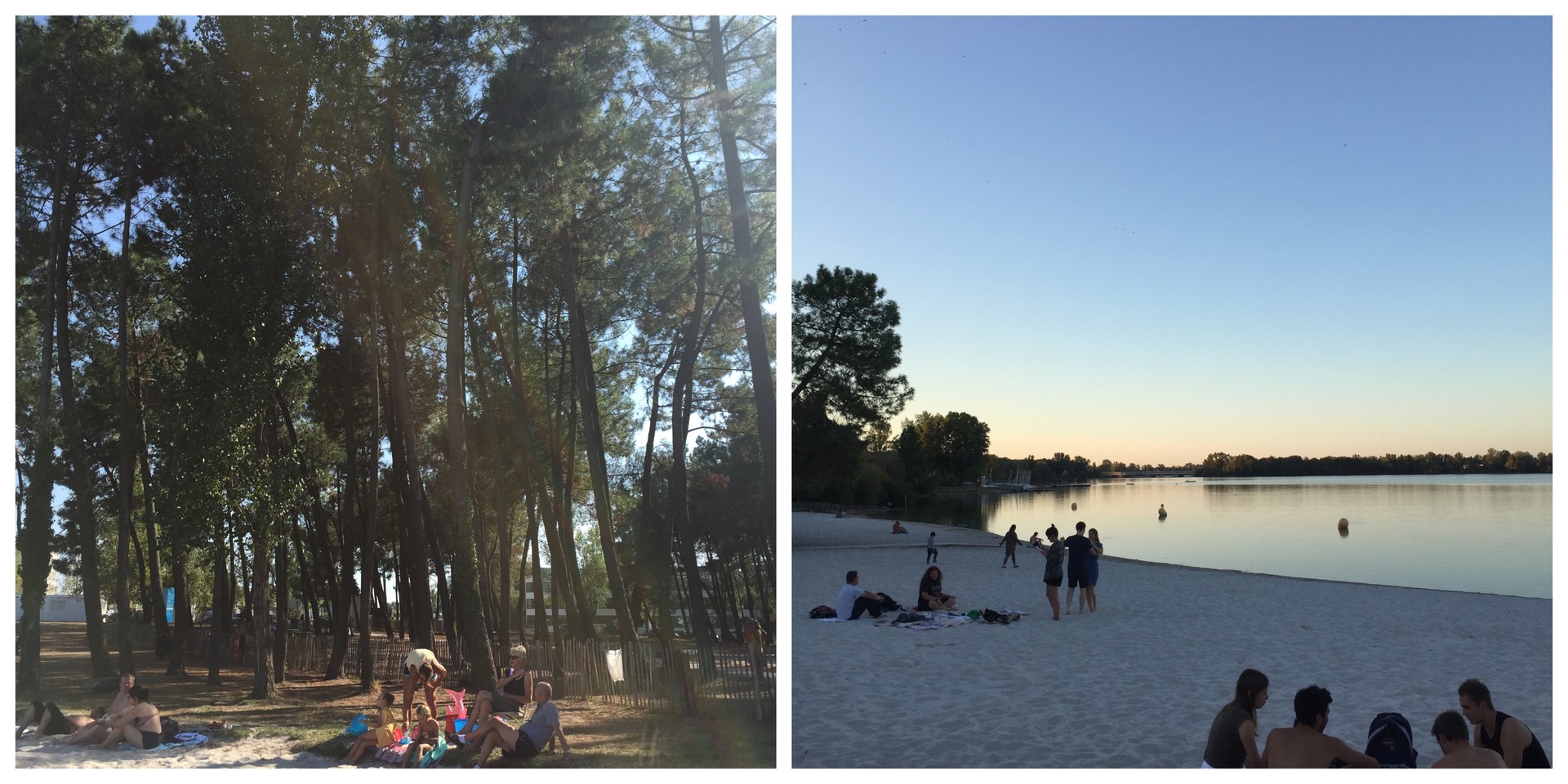 Spend an afternoon at the Darwin Ecosystème
In my experience, there isn't an awful lot to see on the right bank of Bordeaux, but one place that is worth the trek is this former army barracks, with its vintage shops and impressive skate park. Whether you're a street art lover or beer fanatic, it's the perfect spot to spend a sunny afternoon.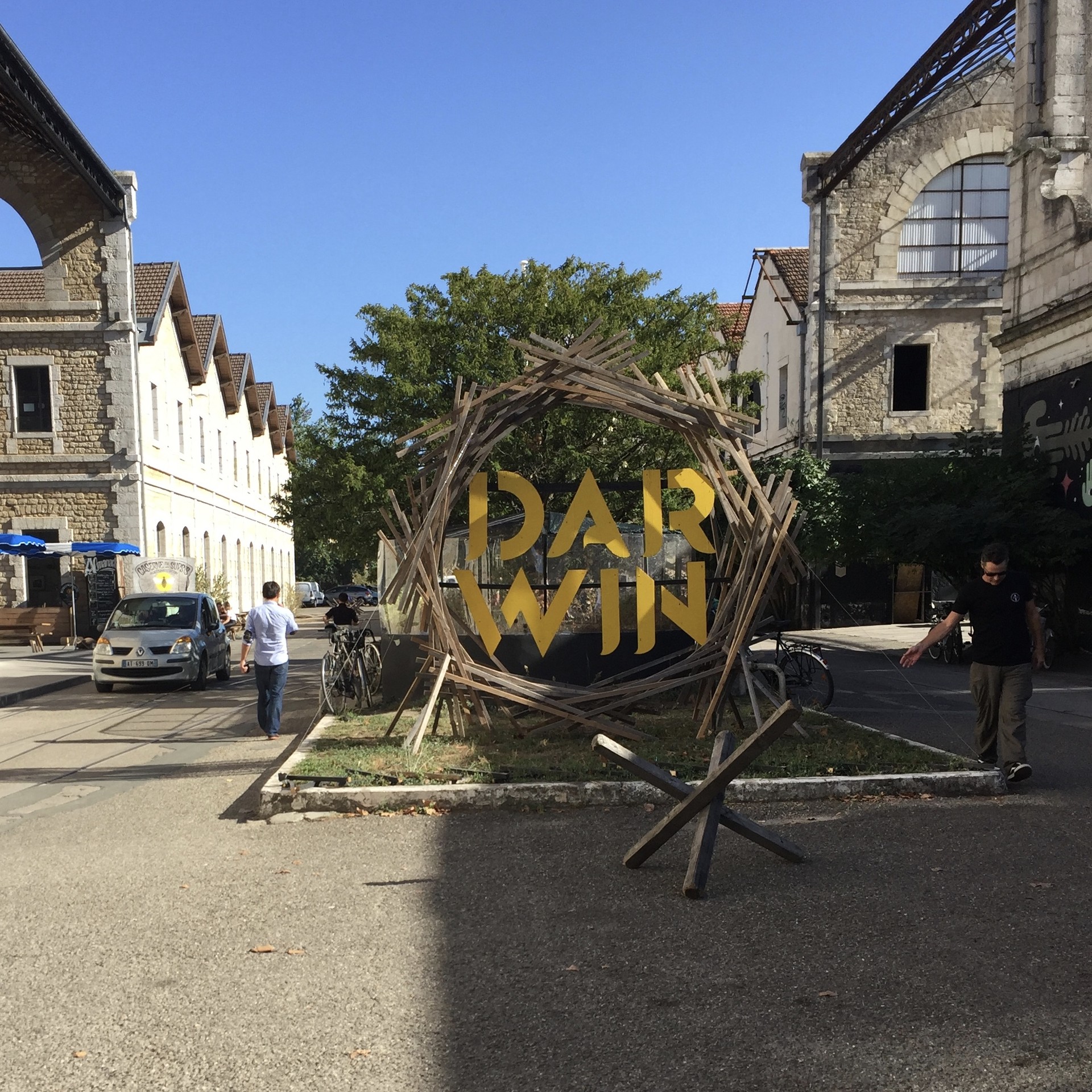 Relax by the Garonne
Bordeaux's river may not be the most beautiful in the world – most of the time, the water is a muddy brown colour – but sitting along the quais is still a very pleasant experience. Bring a picnic or a bottle of wine, and watch the world (i. e. thousands of cyclists) go by. If you don't have time to visit the Darwin Ecosystème, but still want to see some skateboarding tricks, make sure to stop by at the Skate Park Colbert. You can even hang out in one of the bowls once the amateurs have gone home for the night. Just make sure you don't drink so much that you can't get back out afterwards (been there, done that…)!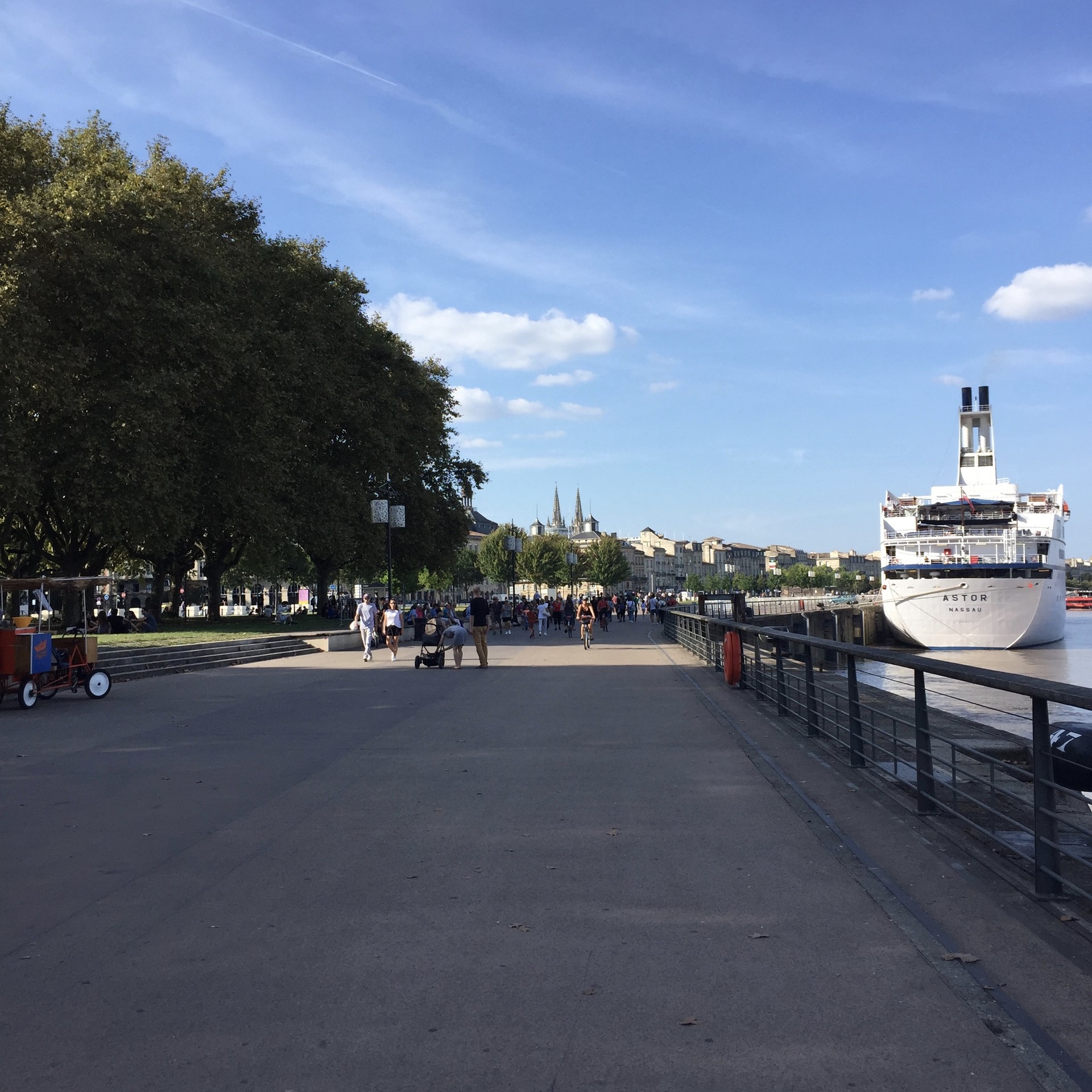 Do a day trip
It's difficult to get bored when you're staying in a city as captivating as this one, but just in case you run out of things to do, I have a few nearby places to recommend.
Saint-Émilion is an obvious day trip desination, especially for those wanting to do a wine tour while in the region. If you're looking for a cheap way to taste some of the local produce, my friends and I really enjoyed our outing on the Train Des Grands Vignobles. In the town, itself, make sure to visit the monolithic church (you'll need to book a tour in advance), or rock up on the day and climb the bell tower.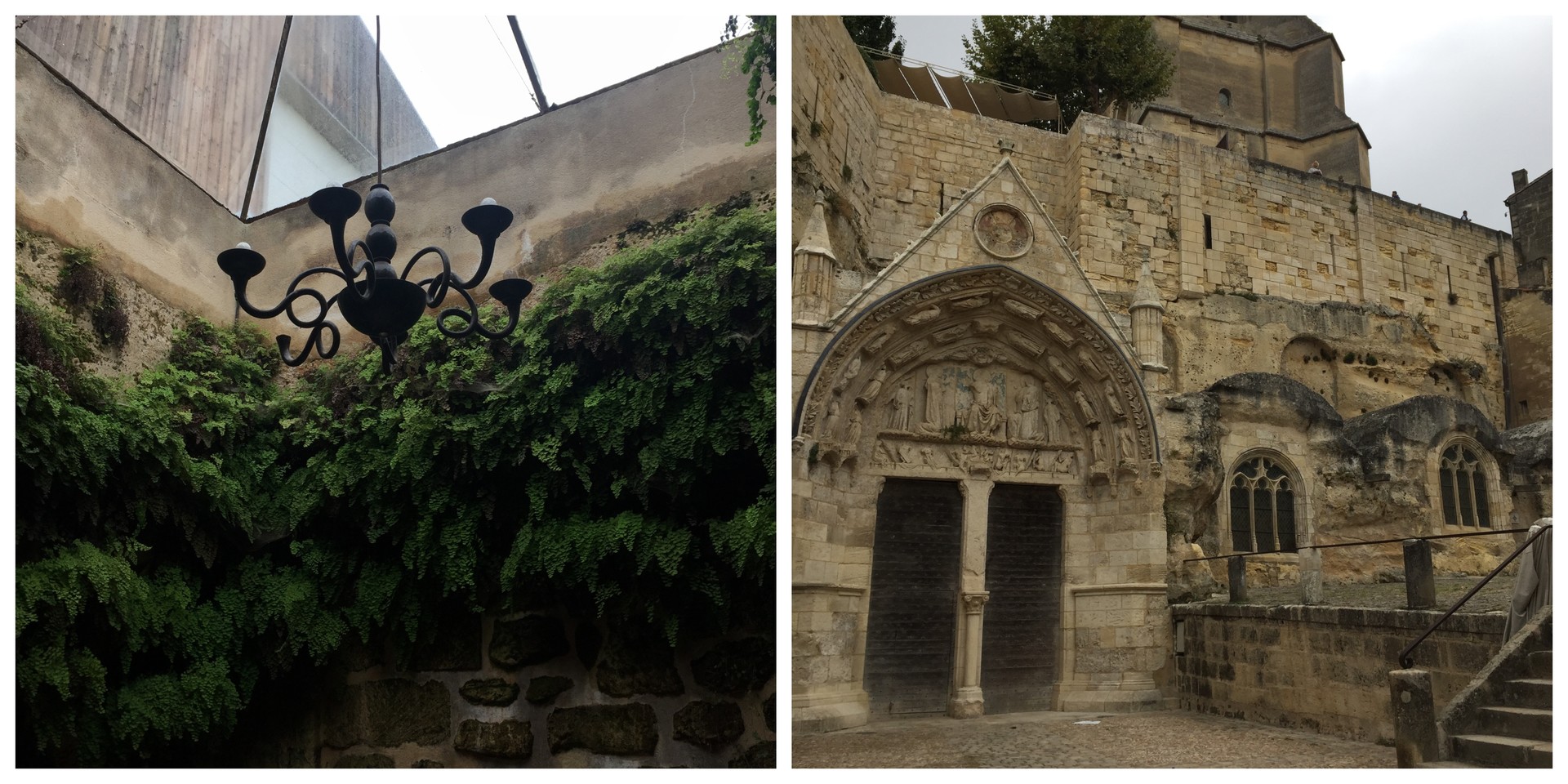 If you want spend a bit of time in nature, take a train to Arcachon, and visit the incredible Dune du Pilat, the largest sand dune in Europe! I've written a whole article on it here.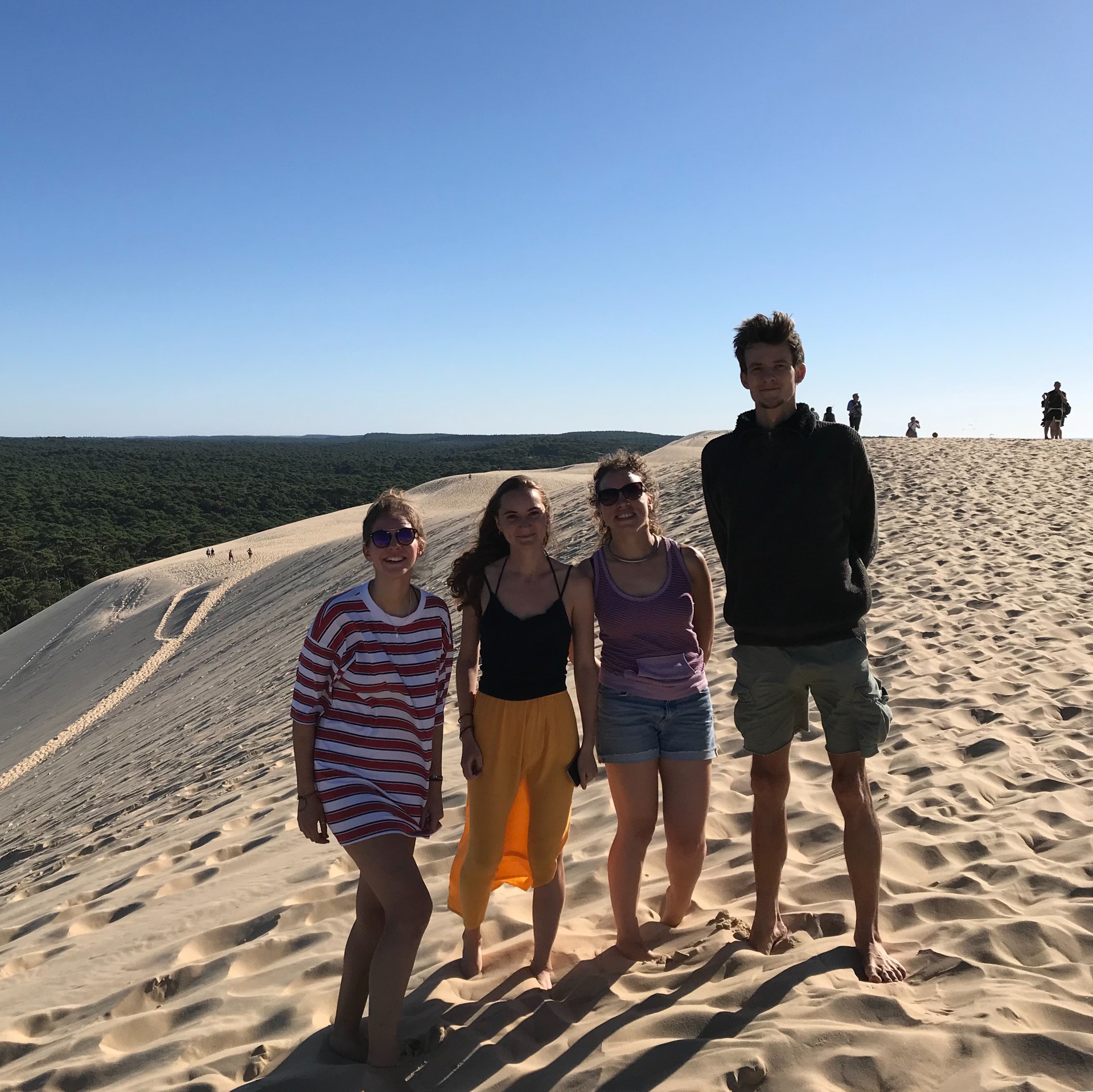 And, if you're willing to get up early, the beautiful seaside town of Biarritz is just a couple of hours away, and definitely worth visiting, especially from September onwards, when there are fewer holidaymakers about. I spent four wonderful months living and working there, and will be bringing out an ultimate guide to the place very soon!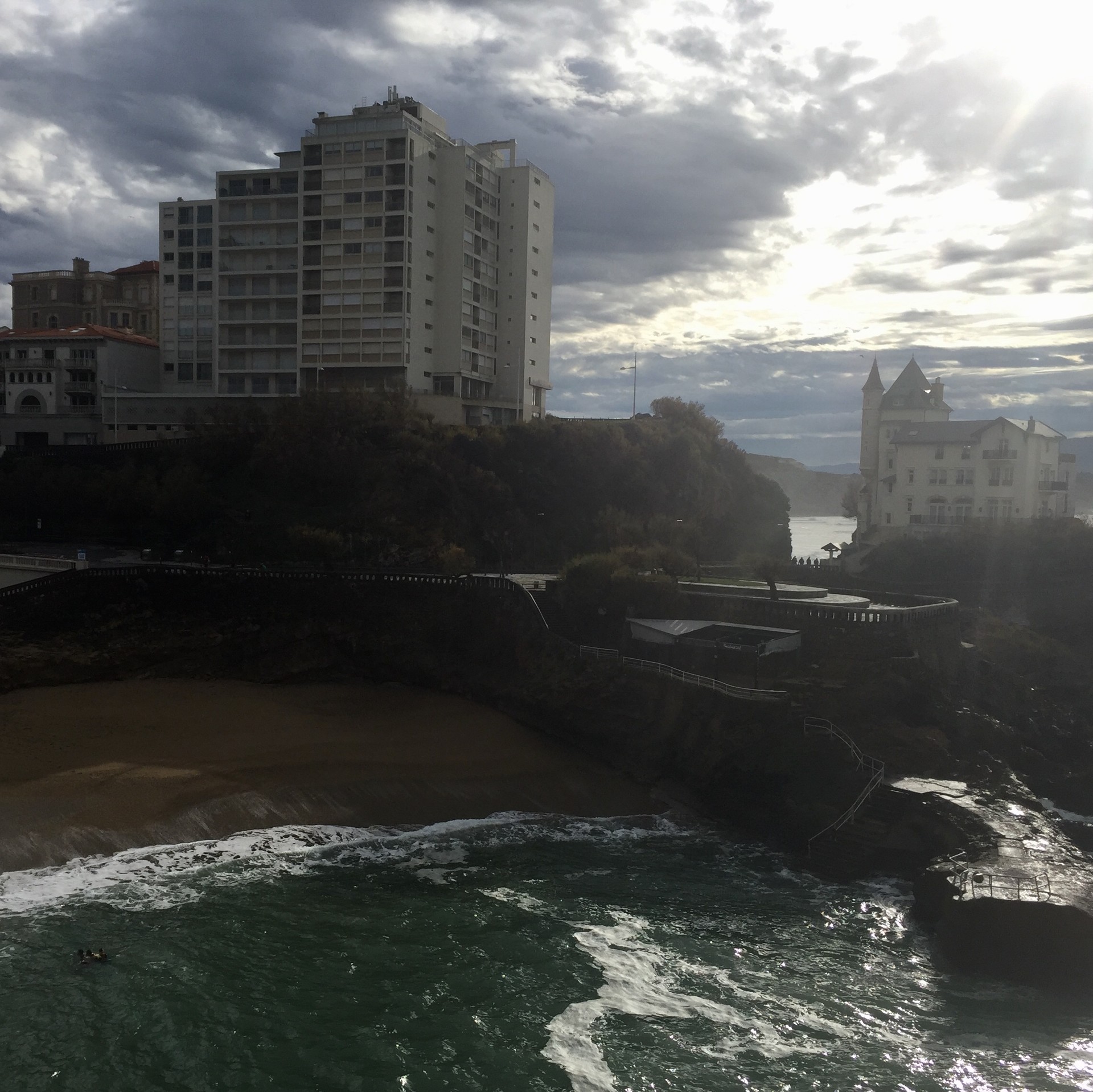 Where to shop
Rue Sainte-Catherine
Allegedly Europe's longest pedestrian street, Rue Sainte-Catherine is an unmissable spot if you're looking to engage in a bit of retail therapy during your trip. All the classic high street shops can be found here, but if you walk further away from the Place de la Comédie end, you'll find an increasing number of boutiques. My favourite one to stop in is Bouquinerie A. Guillaume, a shop full of messily-stacked books. Maybe I just liked it because it reminded me of my bedroom when I haven't tidied up for a while…!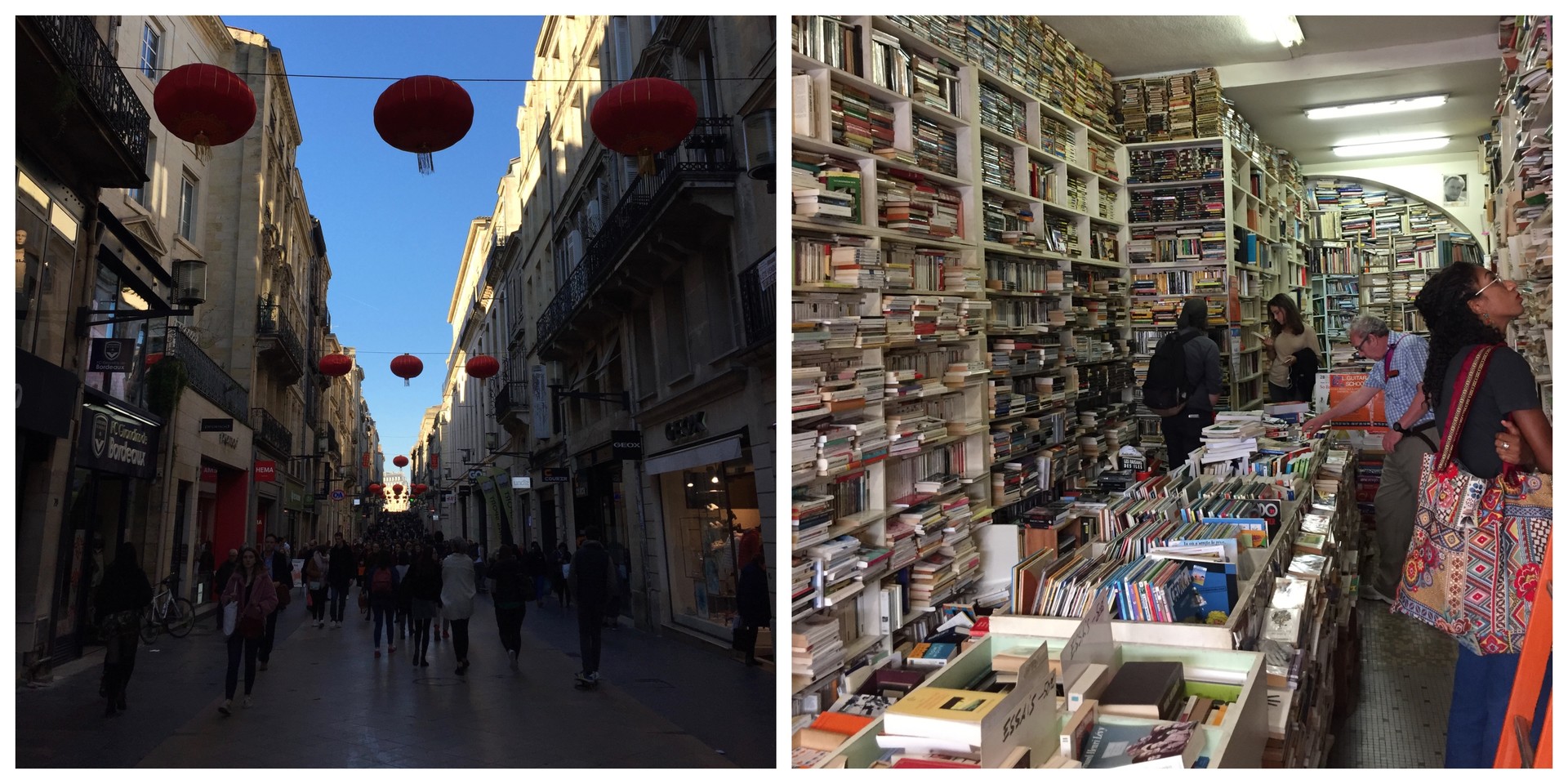 Rue Notre Dame
If you're looking for some more upmarket shops, head to the main street of the bougie Chartrons district. Here you'll find a plethora of sophisticated clothing boutiques – Do You Speak Français? was probably my favourite – and antique shops. I wish I could have taken this cow print sofa home with me!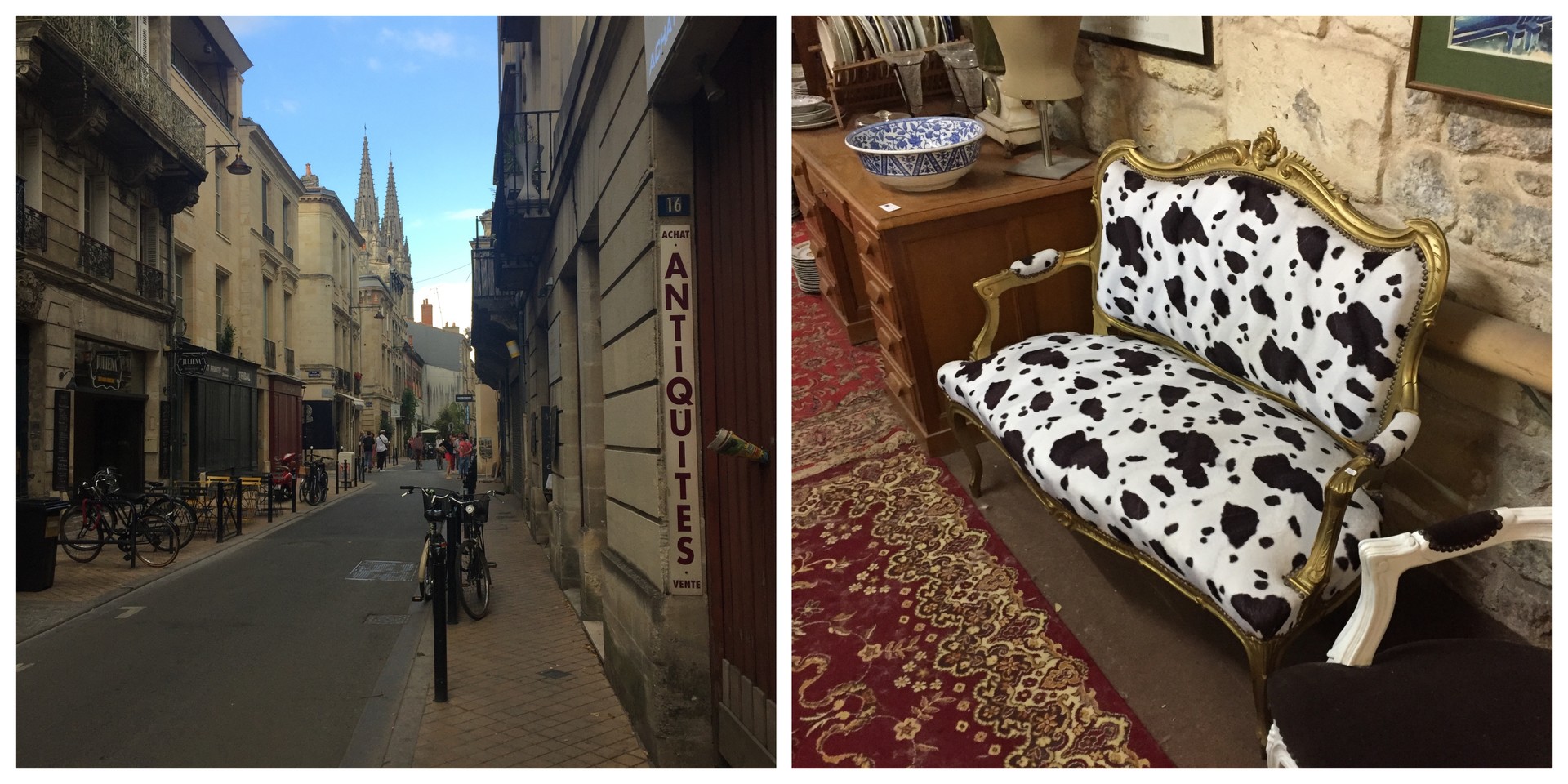 Vintage shops
If you're hoping to get your hands on some fabulous second-hand items, Bordeaux certainly isn't short of great thrift stores and markets! My favourite places to find vintage clothing are Docks Caviar, Vintage Paradise, and Freep'Show Vintage, all of which regularly update their stocks.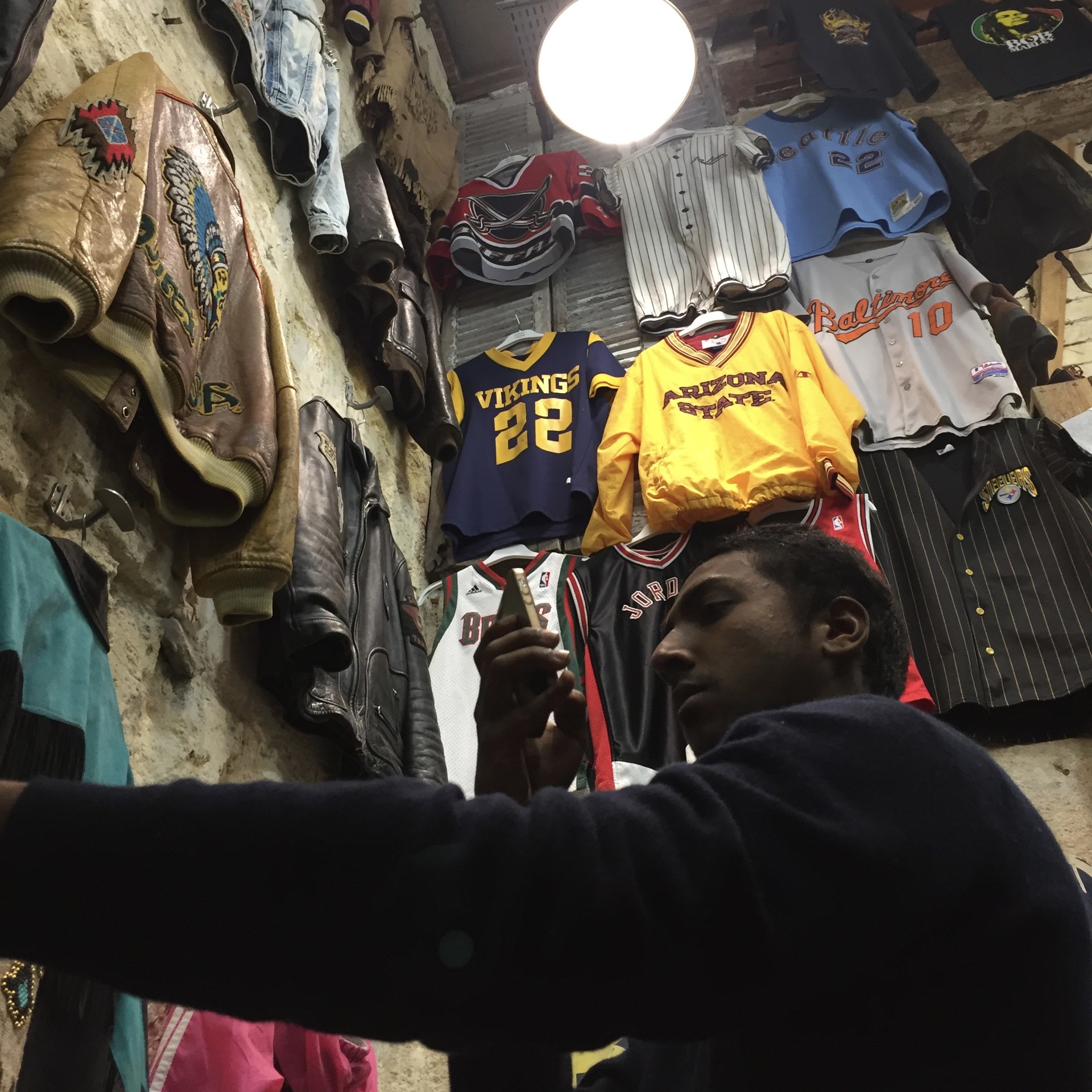 Be sure also to pop into Blue Madone, which boasts not only a beautiful collection of pre-owned goods, but also a couture service (you can see people at work at the back of the shop) and a small café! It's the perfect place to find unique artsy gifts.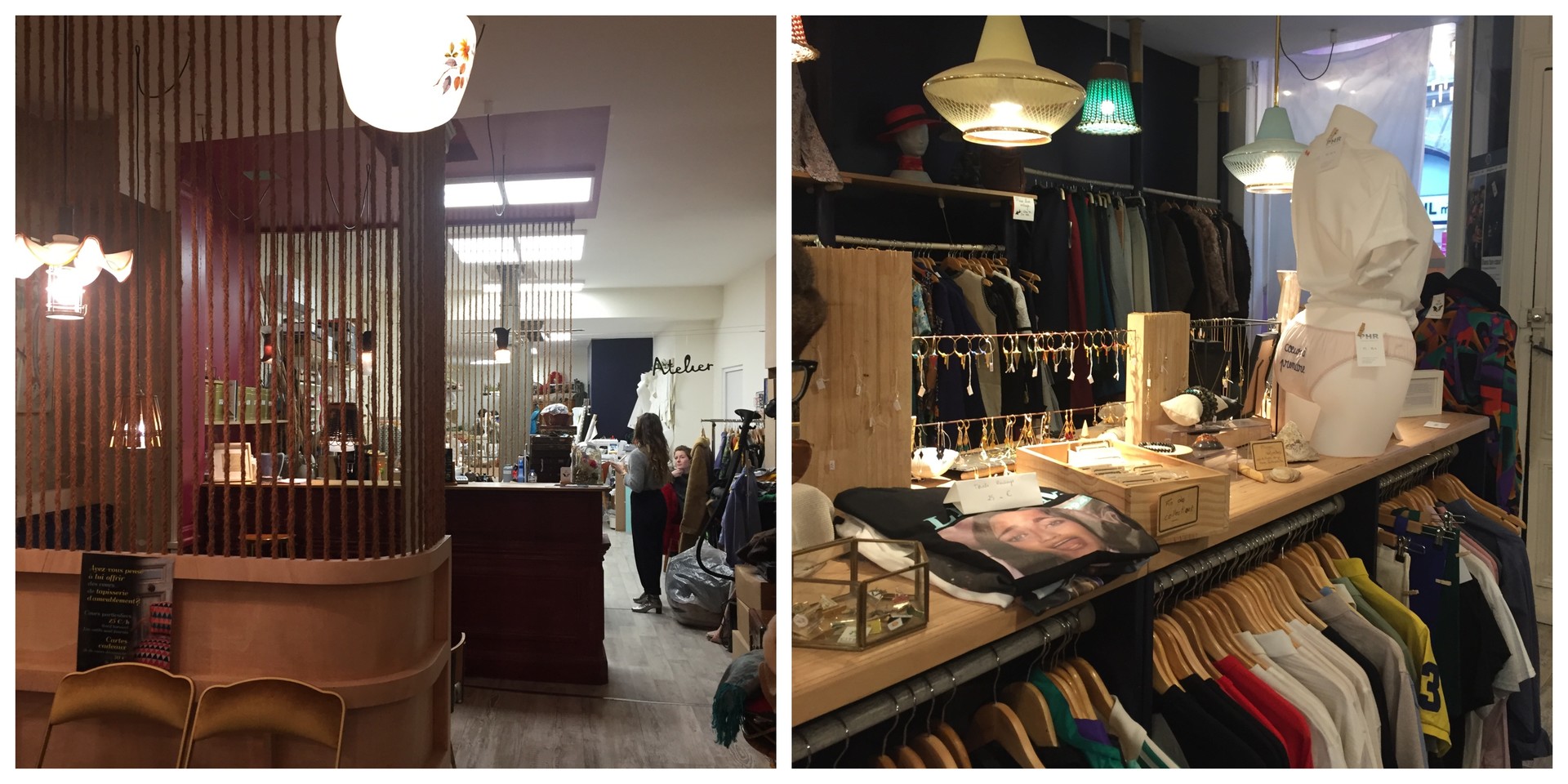 Markets
For cheap used furniture, head to the Sunday flea market in the Saint Michel district. Make sure to see the magnificent basilica while you're there! While you're in the area, pay a visit to the bustling Marché des Capucins, where you can buy all sort of delicious local delicacies. I've also heard great things about the Marché des Quais, another food market that's held along the river each Sunday.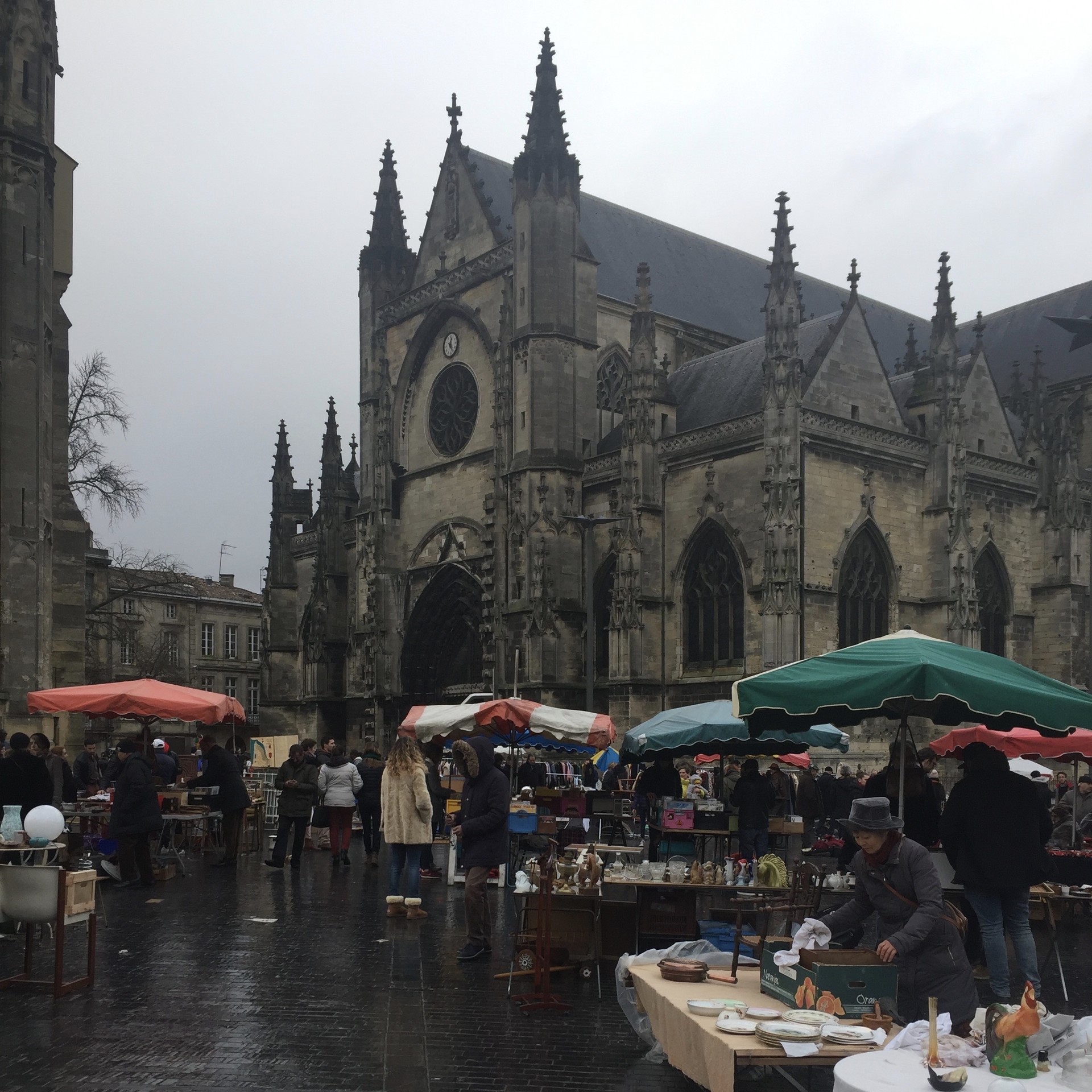 L'Intendant Grands Vin de Bordeaux
Finally, one of my favourite shops, for its interior design alone, is the ostentatious L'Intendant Grands Vin de Bordeaux. Follow the winding staircase upwards to see wine bottles of increasing value, then enjoy a great view down over the whole collection from the top.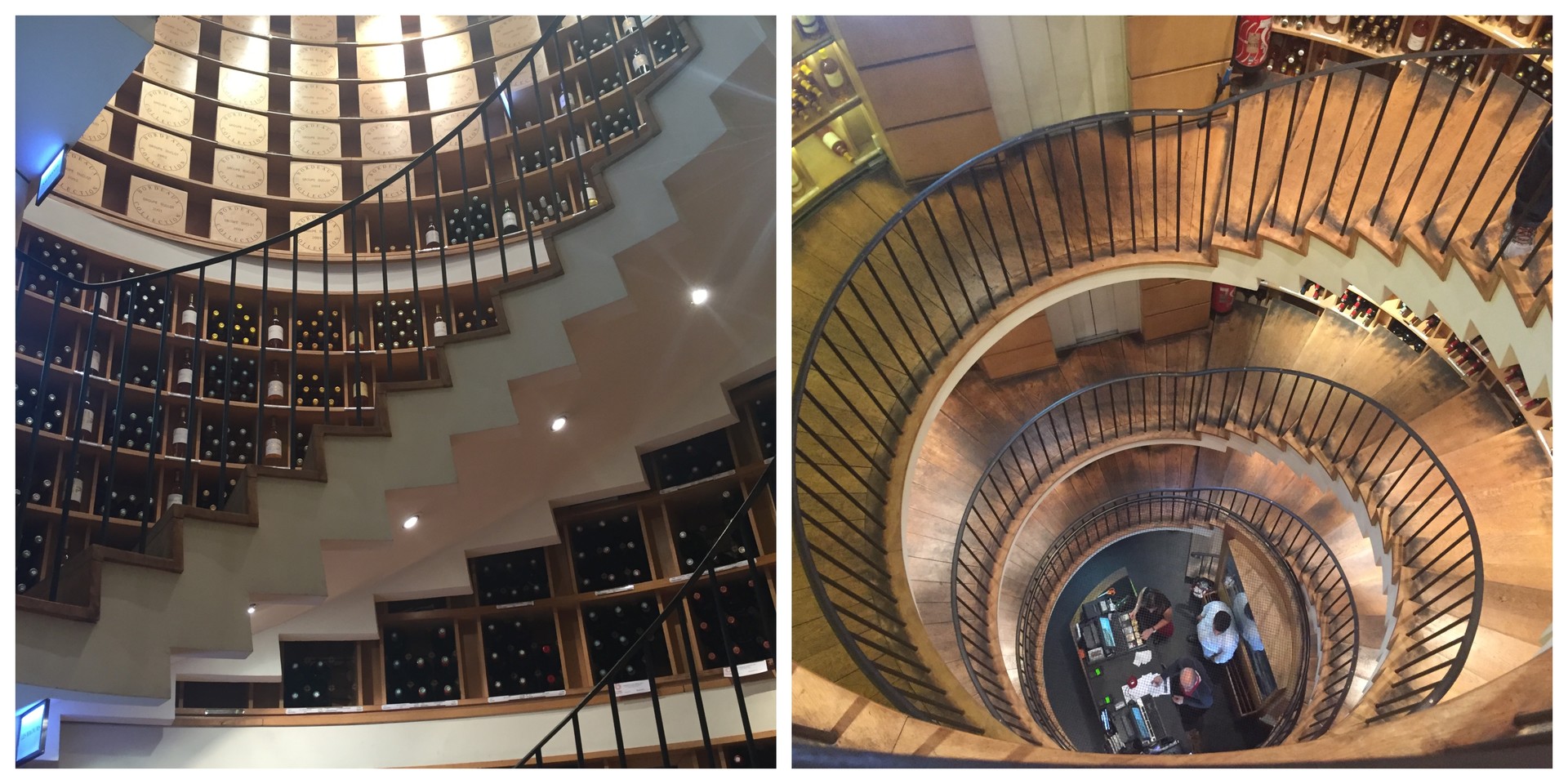 Where to eat
There are so many great places to eat in Bordeaux that I had to write a whole article on the city's wining and dining scene! Check it out here.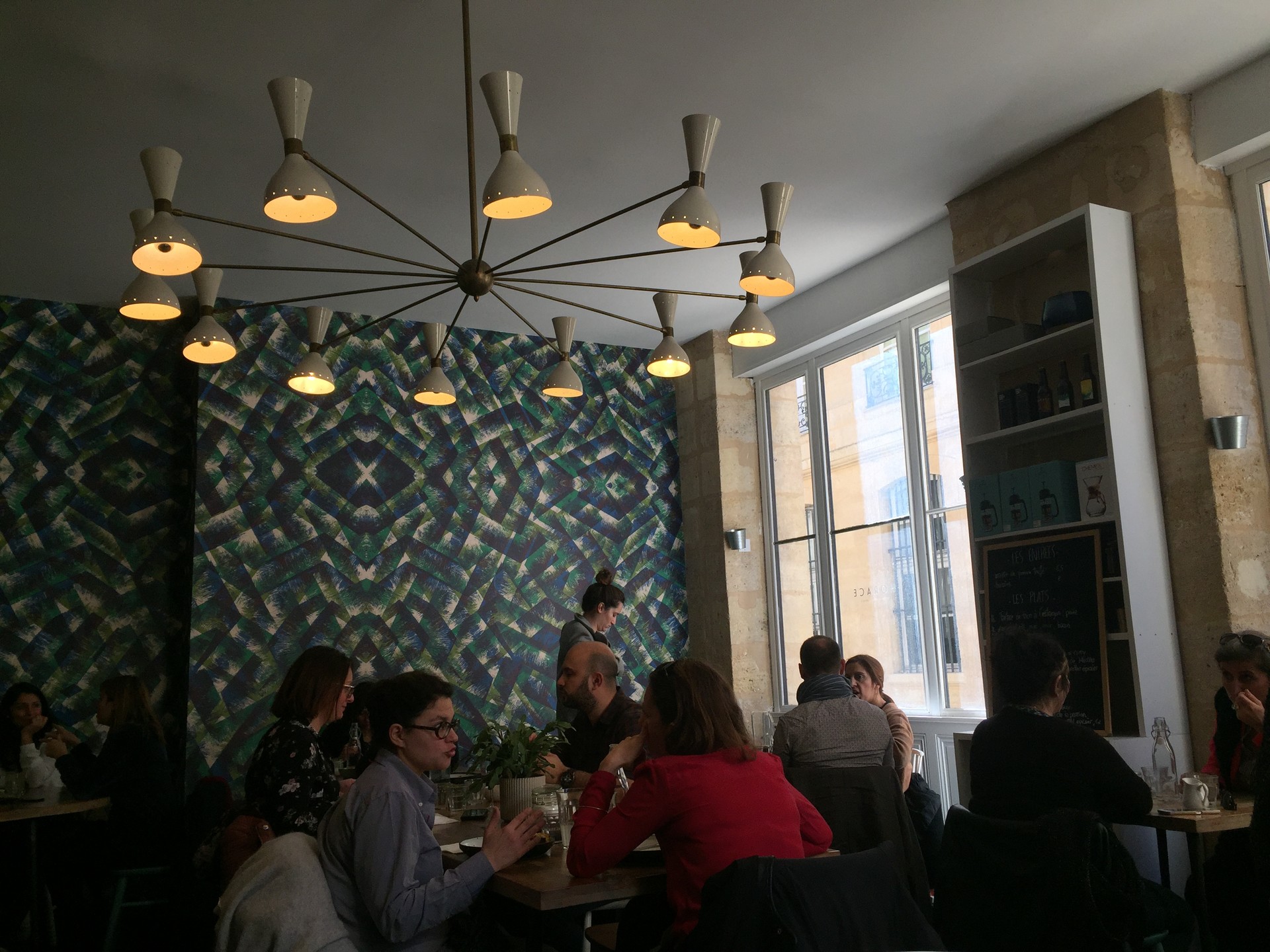 Getting around
Bordeaux is a very walkable city, but if you need to make use of public transport, there are tram, bus, and boat services available. Tickets can be purchased from machines at each tram stop, or when you board road and river buses. One 1, 70€ pass gives you an hour's access to all these facilities – be sure to validate yours when you get on! If you want to save money, be sure to buy a carnet (ticket loaded with multiple journeys). Just be aware that you can't use the same pass for more than one person.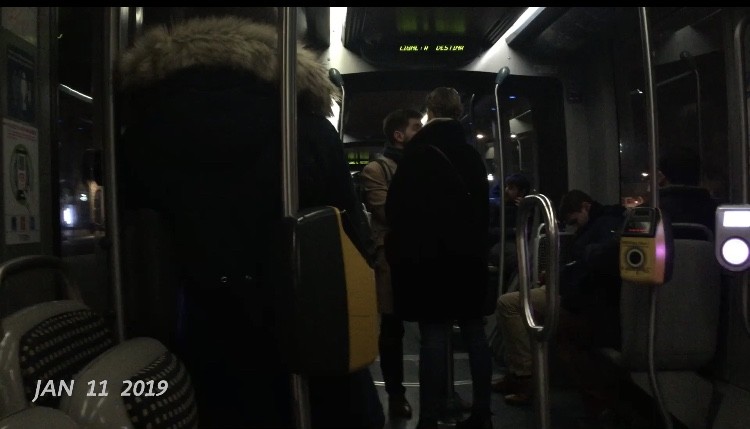 You can also rent bikes very cheaply from one of the many V3 docking stations dotted around the city. Bordeaux is one of the most cycle-friendly places in the world, so it's definitely worth seeing some of it on wheels! Finally, if you're planning to leave the city at any point, there is a railway station just a short tram ride from the city centre. The area around it is a little dodgy, especially at night, so make sure to stay in large groups whenever possible.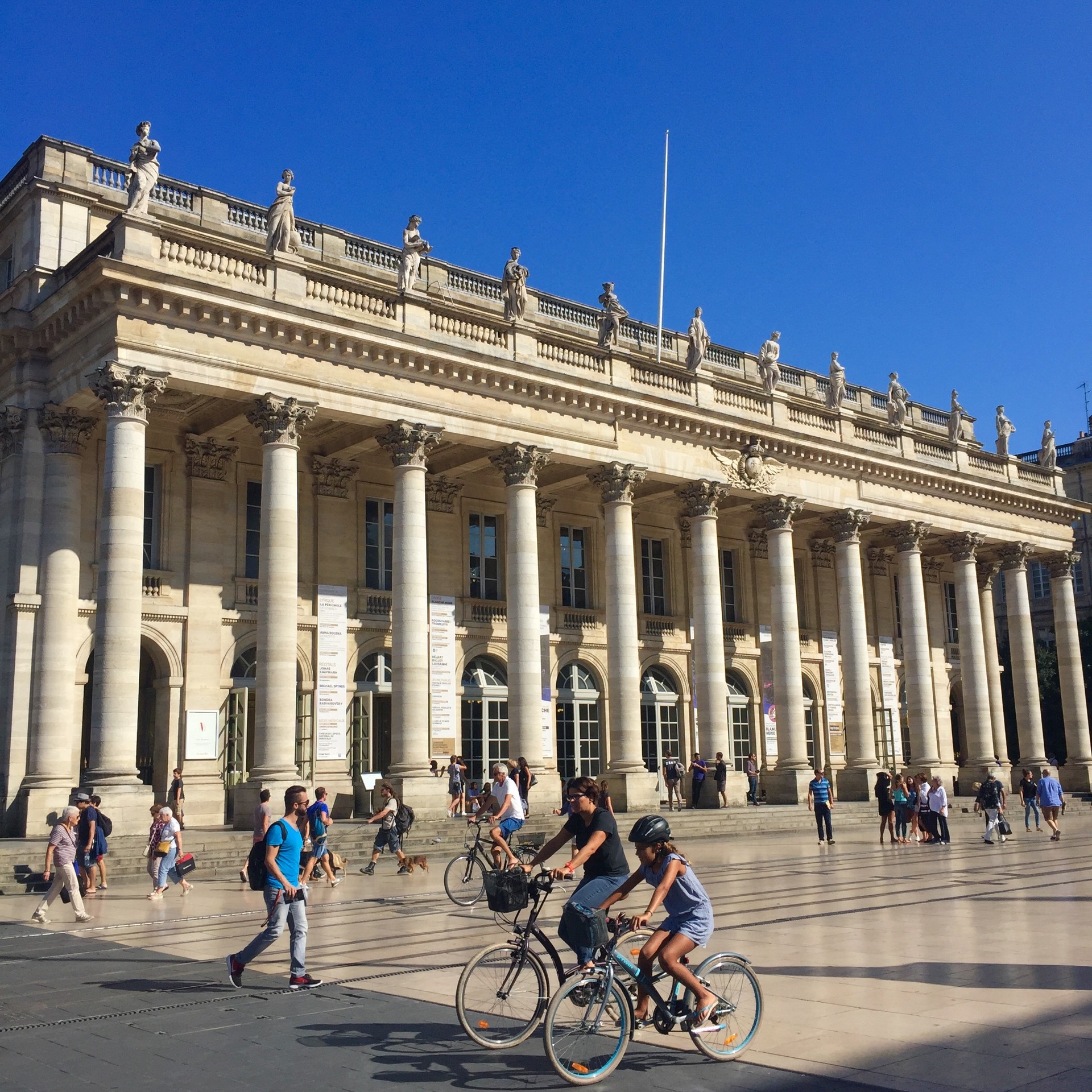 That's all, folks!
So there we have it: my ultimate guide to Bordeaux! If you're planning to visit France, you've got to visit this sublime city – it's only two and a half hours from Paris on the TGV, so no excuses! I promise you'll still be raving about the place months later.
---
Photo gallery
---
---
Content available in other languages
Want to have your own Erasmus blog?
If you are experiencing living abroad, you're an avid traveller or want to promote the city where you live... create your own blog and share your adventures!
I want to create my Erasmus blog! →