The Ultimate Guide to Freshers' Week
What is Freshers' Week?
Freshers' Week is a week (or sometimes two weeks) for students starting university to sample extracurricular activities available at university. English universities are renowned for their vast number of societies and sports clubs. Freshers' Week is the opportunity to exploit what's on offer to students. It's also a chance to try new things, to meet new people and to make new friends!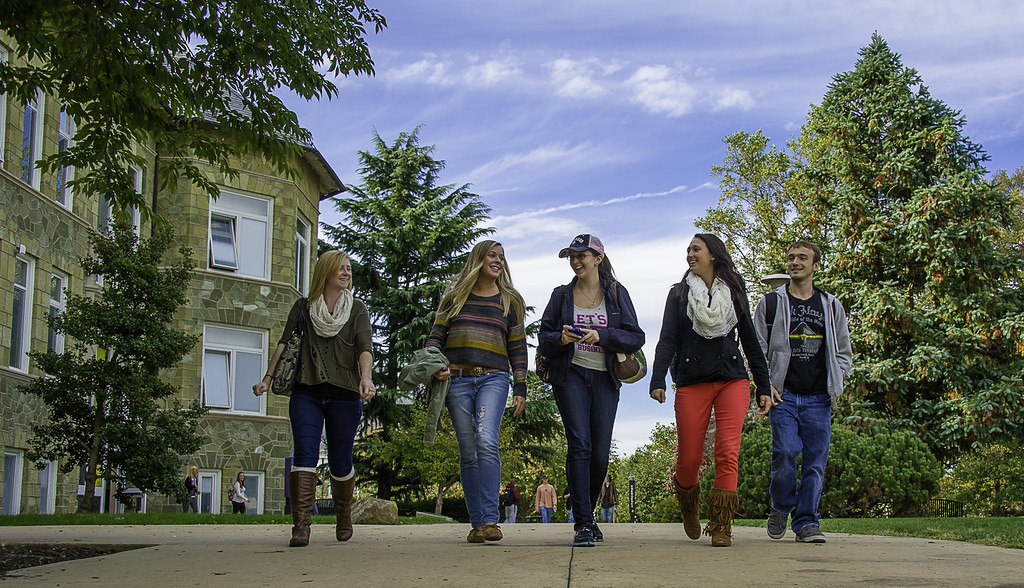 Despite being called "Freshers" Week, the introductory week to university life is not just for first year students ("freshers" is short for the term "freshman" aka a student in their first year). Any student can attend, no matter their year of study. The objective of Freshers' Week is to integrate students into university life and to allow them to try new activities and sports, which all students can do, regardless of their year of study. So, feel free to join in Freshers' Week activities, even if you're not a "fresher" yourself.
Societies can range from debating societies to environmental societies to chocolate, cheese and/ or wine tasting societies! Sports clubs are very much the same in regard to having many different options to choose from. You might play football or hockey, but then also play floorball or extreme frisbee!
When is Freshers' Week?
Freshers' Week is usually the week before the university term starts. Because universities start on different dates, the dates for Freshers' Week can vary. Nevertheless, universities often host their welcome weeks from mid to late September, just before the university academic year begins.
How long is Freshers' Week?
Freshers' Week is most often one week long (hence its name, Freshers' "Week"), but some universities allow up to two weeks for their incoming students to let loose before the term officially begins.
How much money do you need for Freshers' Week?
The amount of money you would need depends on how you want to experience Freshers' Week. What I mean by this is that students must pay for most events, particularly drinking events. If you want to go to all the club nights and pub crawls, then you would need quite a lot of money. Although, this would also depend on how much you drink. I, for example, am notorious for being a 'light-weight', and I therefore rarely need more than three drinks to get me dancing like a mad-man on the dancefloor, so I always have a relatively cheap night. However, some of my friends need seven or more drinks before they're ready to join me, so they spend a lot more money. If you're somebody who needs more alcohol in their system before feeling ready to wiggle your hips on the dancefloor but you're also somebody who needs to budget, a handy trick is to pre-drink at home. Drinks from supermarkets (especially supermarkets like Aldi, etc. ) are significantly cheaper than those in clubs or bars, and you can make cocktails as strong as you'd like them to be when you're at home! Of course, try to drink responsibly, even if you are a university student.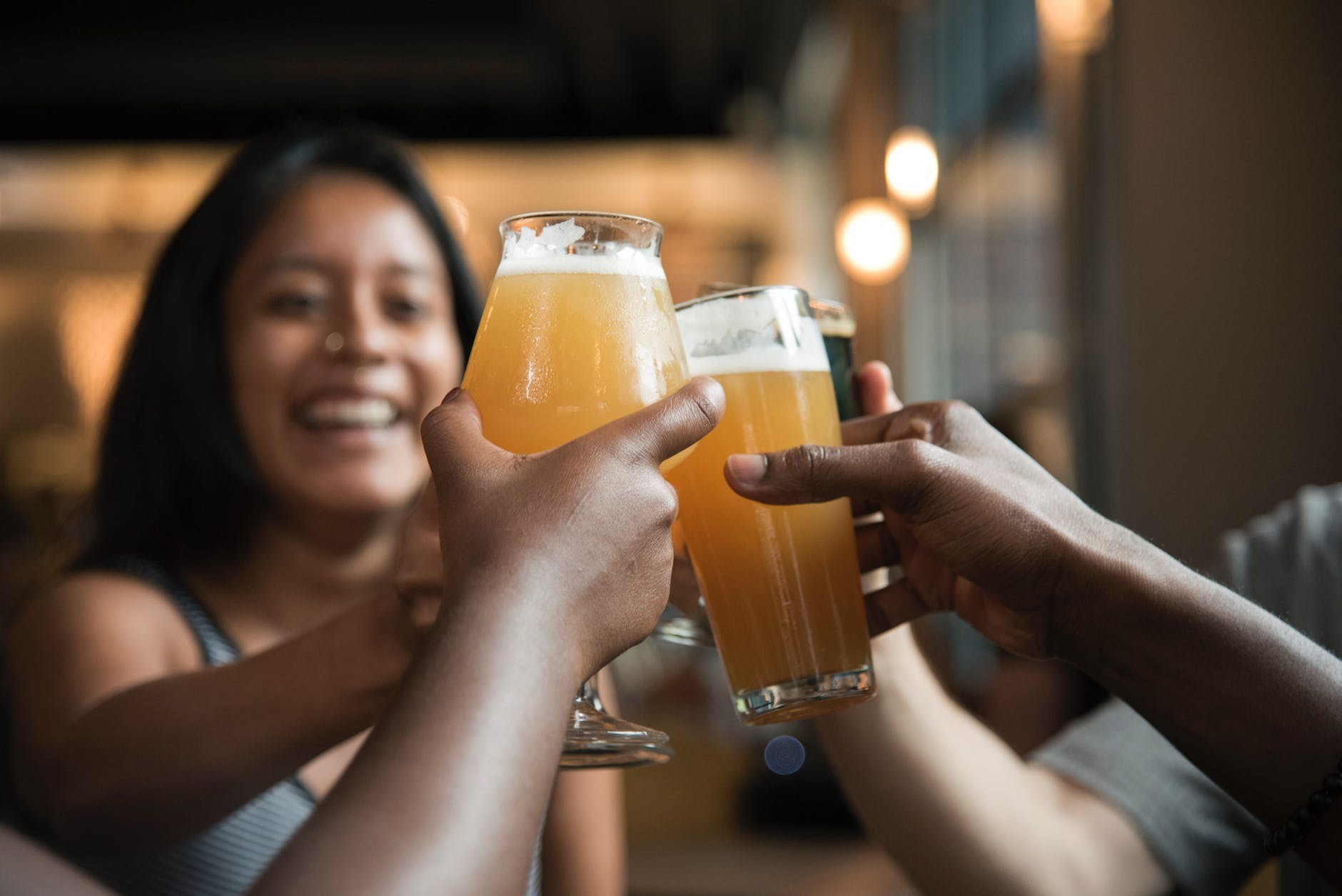 Society and sports clubs, on the other hand, will almost never charge you for taster sessions, and they often run cheaper socials during Freshers' Week as a way to bring in members. I would recommend attending as many taster sessions as possible. Not just because you don't have to pay for them but also because they're a great way to try new things and put yourself outside of your comfort zone in a safe and considerate environment. Of course, you don't have to try anything new, as you could continue with an activity or sport that you enjoyed before attending university.
The student unions also run free or low-cost events, such as free film screenings, movie marathons or, in the case of my university - the University of Warwick - Mario Kart tournaments (which was something my mixed hockey club initiated as a charity event, and it ended up being so popular that the Student Union adopted it into their Freshers' Week). I got to watch Moana for free in a giant lecture theatre with some people from my accommodation who are still my friends today, so these are a good way to meet people or get to know people whilst not having to spend lots of money or drink copious amounts of alcohol.
So, as you can see, there is no one way to experience Freshers' Week. You can experience Freshers' Week as you would like to do so. No matter your lifestyle or socialising preferences. No matter if you prefer to party or to socialise whilst sober. Or if you prefer sports or societies. There will always be something for you.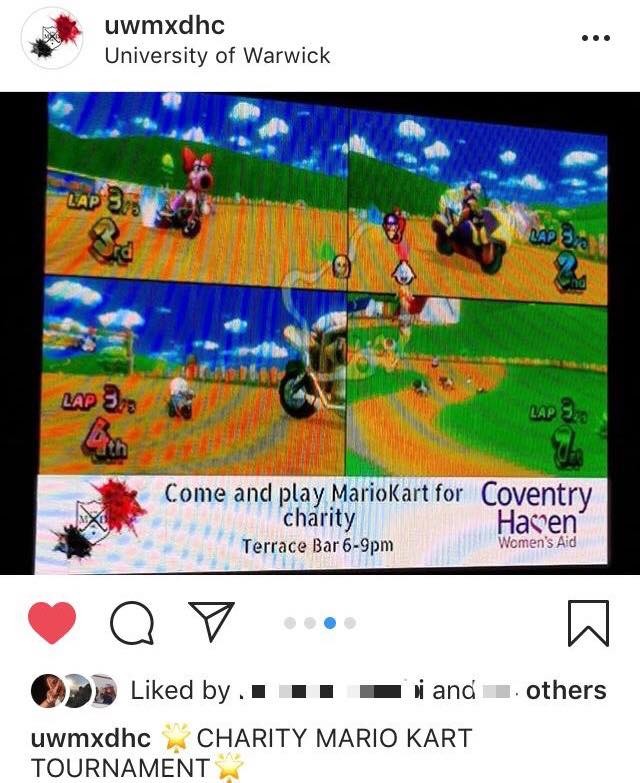 Freshers' Week dates by university:
University of Edinburgh:
7th September - 15th September. This year there are over 400 events, including club nights, cèilidhs (traditional Scottish social gathering) and live music and comedy.
University of Strathclyde:
14th September - 21st September. There are themed events such as a white t-shirt party and a beach party, pub quizzes and bingo!
Manchester Metropolitan University:
15th September - 22nd September. Along with nights out, this university offers a lot of interesting sober socials and activities including a book give-away, a welcome barbecue and a circus skills workshop.
University of Cumbria Carlisle:
15th September - 22nd September. This university in Carlisle offers barbecues, group walks and speed friending (think speed dating, but without the dating).
University of Manchester:
15th September - 22nd September. Events include a UV party and a festival.
University of Sheffield:
15th September - 22nd September. On the Wednesday of their "Intro Week", you can enjoy 50% off food and drink outlets in the Student Union. A chance to try new food and meals halfway through Freshers' Week.
King's College London:
16th September - 20th September. This university offers a huge range of events, spanning from a university rave to a Freshers' Picnic!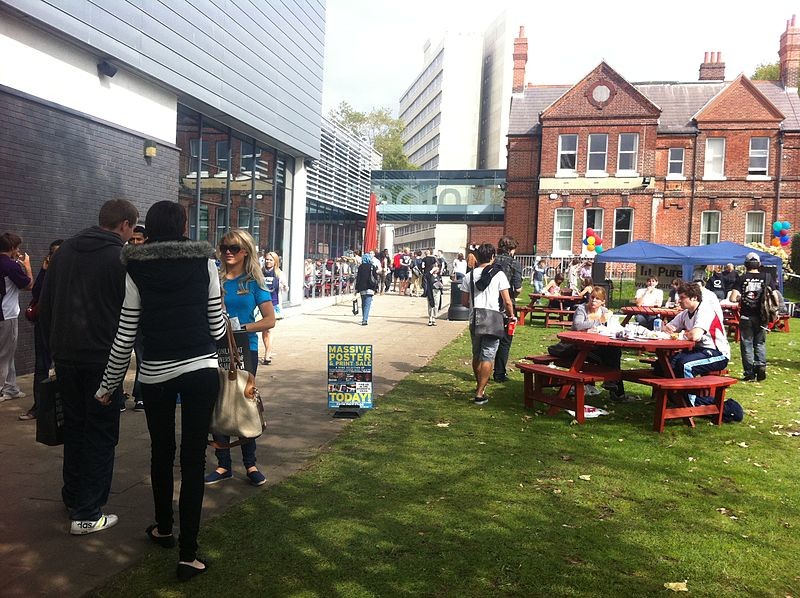 Queen's University Belfast:
16th September - 20th September. As well as offering you inflatables and other games, Queen's University Belfast is giving away free food and drink, including free tea and coffee and free pizza!
University of Birmingham:
21st September - 27th September. You can buy wristbands to go to as many club nights and events as you'd like, and you can even pay £5 extra to have a freshers t-shirt thrown in there as well.
University of Cambridge:
Dates change depending on colleges and departments. Regardless of the dates, there are plenty events that involve food, drink, entertainment and freebies. There's also a Freshers' Fair Bike Market, where you can buy first and second-hand bicycles to help you get around town.
University of Oxford:
Dates change depending on colleges and departments. Nevertheless, all students will be able to attend the Freshers' Fair, which showcases the over 400 clubs and societies that you can get involved with whilst at the University of Oxford.
Newcastle University:
21st September - 28th September. Well-known for having particularly spectacular Freshers' Weeks, Newcastle University offers DJ sets (with DJs such as Rudimental DJ), free food crawls and bubble football.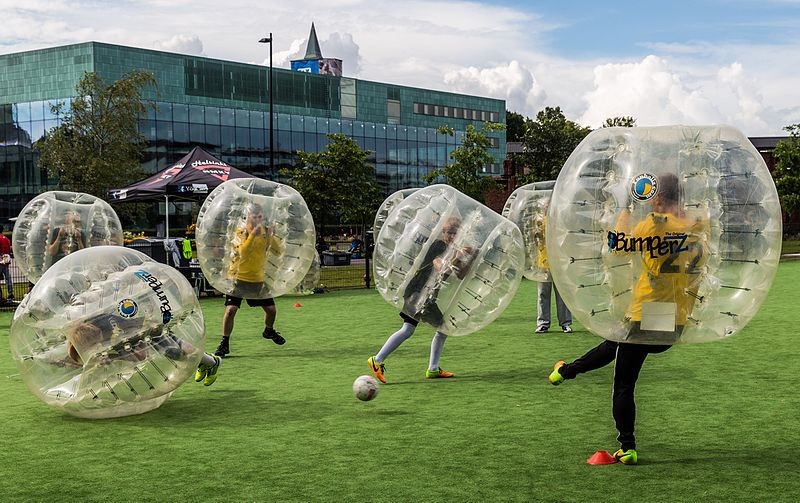 University of Warwick:
21st September - 29th September. There are over 1, 200 activities scheduled, including free film screenings, food markets and themed nights out e. g. Traffic Light party (green = single, yeller = it's complicated, red = in a relationship).
University of Nottingham:
23rd September - 27th September. Along with sober socials, the University of Nottingham offers many concerts, raves and parties (including a UV party).
University of Leeds:
23rd September - 29th September. The University of Leeds offers both sober socials, including a barbecue, and drinking socials, including a UV party.
Cardiff University:
24th September - 28th September. As well as having the usual university nights out, Cardiff university offers a lot of opportunities for sober socialising, including park walk, afternoon tea and a Great British Quiz Night.
University of Surrey:
29th September - 5th October. The University of Surrey offers a huge range of activities that includes something for everyone. From afternoon tea and free coffee, pancakes and games, to self-defence workshops, to live performances for Black History Month.
Lancaster University
30th September - 6th October. Lancaster University offers tours around the historical Lancaster Castle as calmer social alternatives to the nights out that they also host.
If your university isn't listed, most universities will show their Freshers' Week – also known as Welcome Week – on their online calendars. Also, some universities have different Freshers' Weeks for different colleges. For example, the University of Oxford and the University of Cambridge have different Welcome Week dates for their colleges and departments.
What to look out for
Freshers' Week can seem quite overwhelming given the number of societies that try to bring you in as a member, as well as the usual stress of beginning university. So, to make life easier, what can you look for to find taster sessions and socials for the sports and societies that you'd like to join?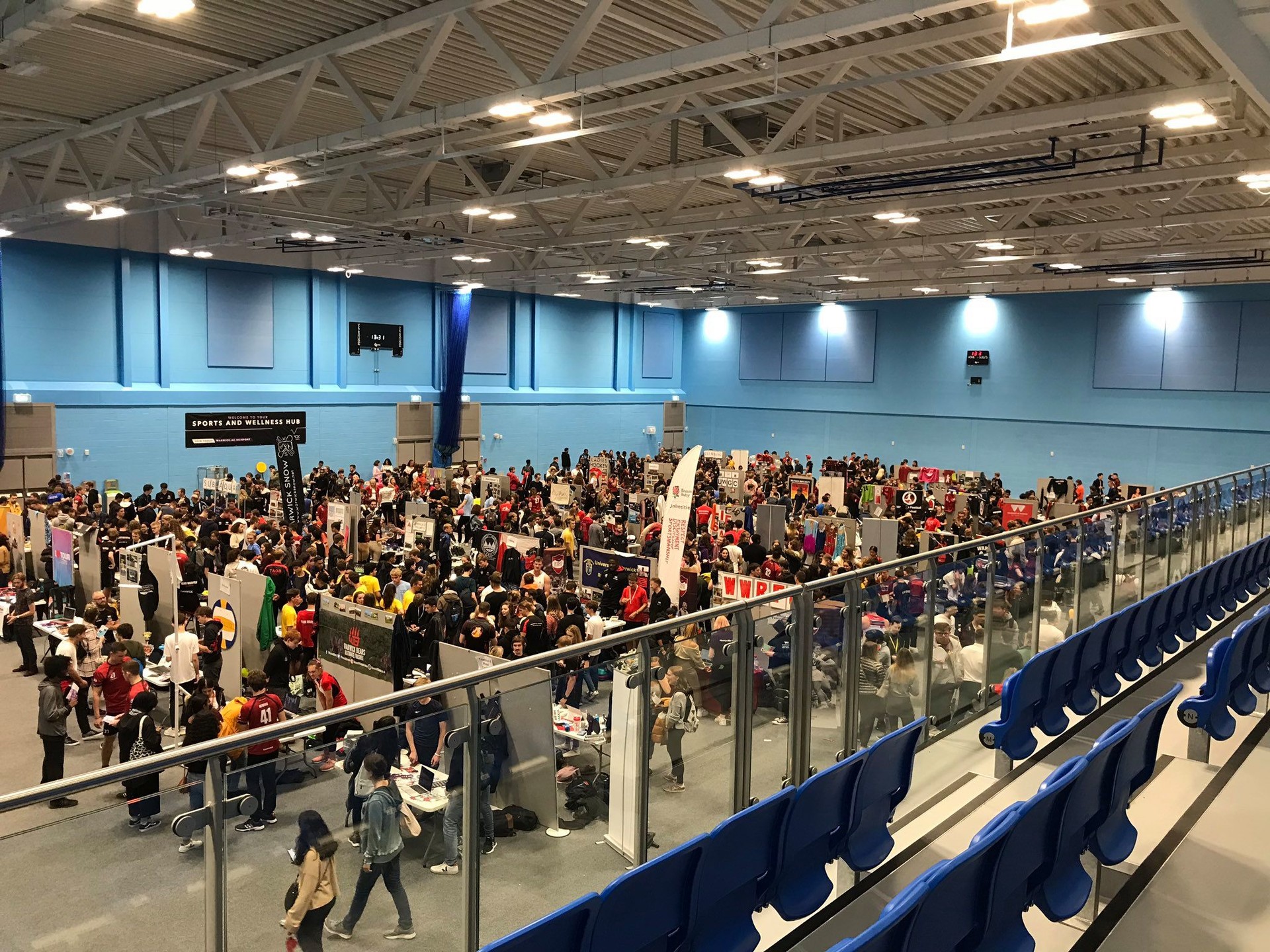 Posters. Posts on social media. People giving out flyers. Some universities also host sports fairs and society fairs, which are essentially days when students can go to a designated area, often a big hall, and visit stalls that advertise sports clubs and societies. These are the best for finding out what clubs do and when they have taster sessions, training sessions and socials. However, there will be a lot of people trying to grab your attention and make you sign up. You must stay strong and say no to some people, otherwise you'll end up signing up to over fifty different things and receiving weekly email updates about societies you're not even affiliated with. Which is what happened to me in my first year at university.
What to do if you miss Fresher's Week
There is always the possibility of missing this busy week of activities and socialising. On the off-chance that you don't manage to go to Freshers' Week, for whatever reason, there is no reason to fear. Missing out on Freshers' Week doesn't consequent missing out on socials or taster sessions. Most universities allow clubs and societies to run taster sessions for the first couple of weeks after the academic term officially starts for this very reason. And the clubs and societies themselves will almost never turn away a potential member, even if you decide to give them a try much later into the first – or even the second – term.
As for socials, these are always available year-round. Both drinking and sober socials. Whether these are organised by the Student Union, by a sports club or society, or by you and your friends yourselves. Universities can be very social places, so you'll always be able to find something to do, even if you miss Freshers' Week.
International students
Universities will often give international students an extra week before Freshers' Week to move in and settle into university and to get used to new surroundings before national students arrive. This extra week also aims to help students feel at home, because universities recognise that it takes a bit of time to get used to the idea of living and studying in a new country.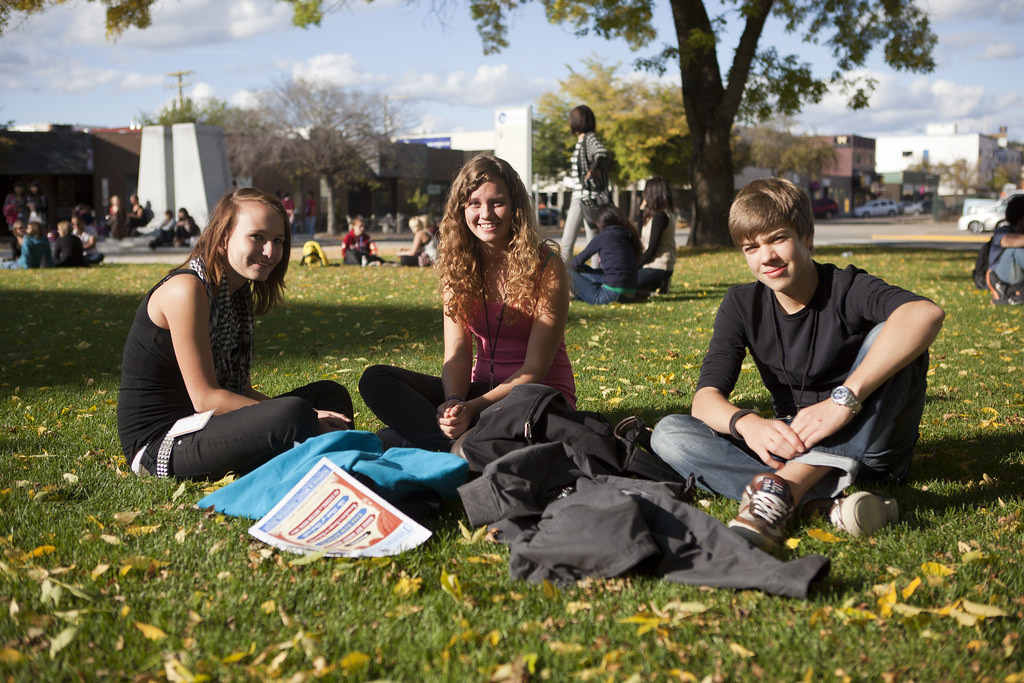 Erasmus and Freshers' Week
If you're an Erasmus student coming to England, then Freshers' Week is a great way to meet new people. When I was an Erasmus student, I made my closest friends through sports clubs and social events, and not necessarily through my degree programme. Which makes sense, given that people are in lecture halls to study, not to socialise, whereas people who attend socials are very much there to socialise and meet new people. It is not unlikely for other Erasmus students to have a similar experience and meet more people through extra-curricular activities. Which is why Freshers' Week could be your best bet, whether you're a full-time or an Erasmus student. However, as I mentioned before, you don't have to attend Freshers' Week to make friends. You won't be lonely if you aren't able to make Welcome Week. There will always be events to go to. Furthermore, universities often organise Erasmus-specific events, so you might find people in the same situation as you, which can be soothing. But I would really recommend attending socials, etc. set up by clubs and societies if you'd like to make friends with English students to help improve your English capabilities. And, because universities often have quite a few international students, it's likely that you'll end up establishing friendships with people from all over the world!
I hope you have a better understanding of what Freshers' Week is and what you can do during it!
If you liked this post, you can follow Erasmusu on Twitter and Instagram, and you can like the Facebook page!
And if you're looking for accommodation, Erasmusu can help you find your perfect student flat, rooms in shared flats, studios and university accommodation.
---
Photo gallery
---
---
Content available in other languages
Want to have your own Erasmus blog?
If you are experiencing living abroad, you're an avid traveller or want to promote the city where you live... create your own blog and share your adventures!
I want to create my Erasmus blog! →