The best Spanish beaches to visit during your Erasmus according to our readers
What better way to cope with the intense summer sun than to visit the best beaches that Spain has to offer? After having asked our followers, we want to share with you the 10 best beaches in Spain, in their opinion, so that you can enjoy the summer in the most beautiful corners of Southern Europe.
It's worth noting that Spain is a country which enjoys a privileged location on the world map; if you want you can holiday on the Mediterranean, or on the Cantabrian coast or on the Atlantic. Do you have any idea how many beaches there are in Spain? Loads, and amongst them you can find all different types: nudist beaches, unspoilt paradises, beaches for dogs... fitting all different tastes!
It would be almost impossible to count the amount of beaches, although what we can do is tell you which are the best ones Spain has to offer. Take note and go live some amazing holidays!
1. Playa de los Locos, Cantabria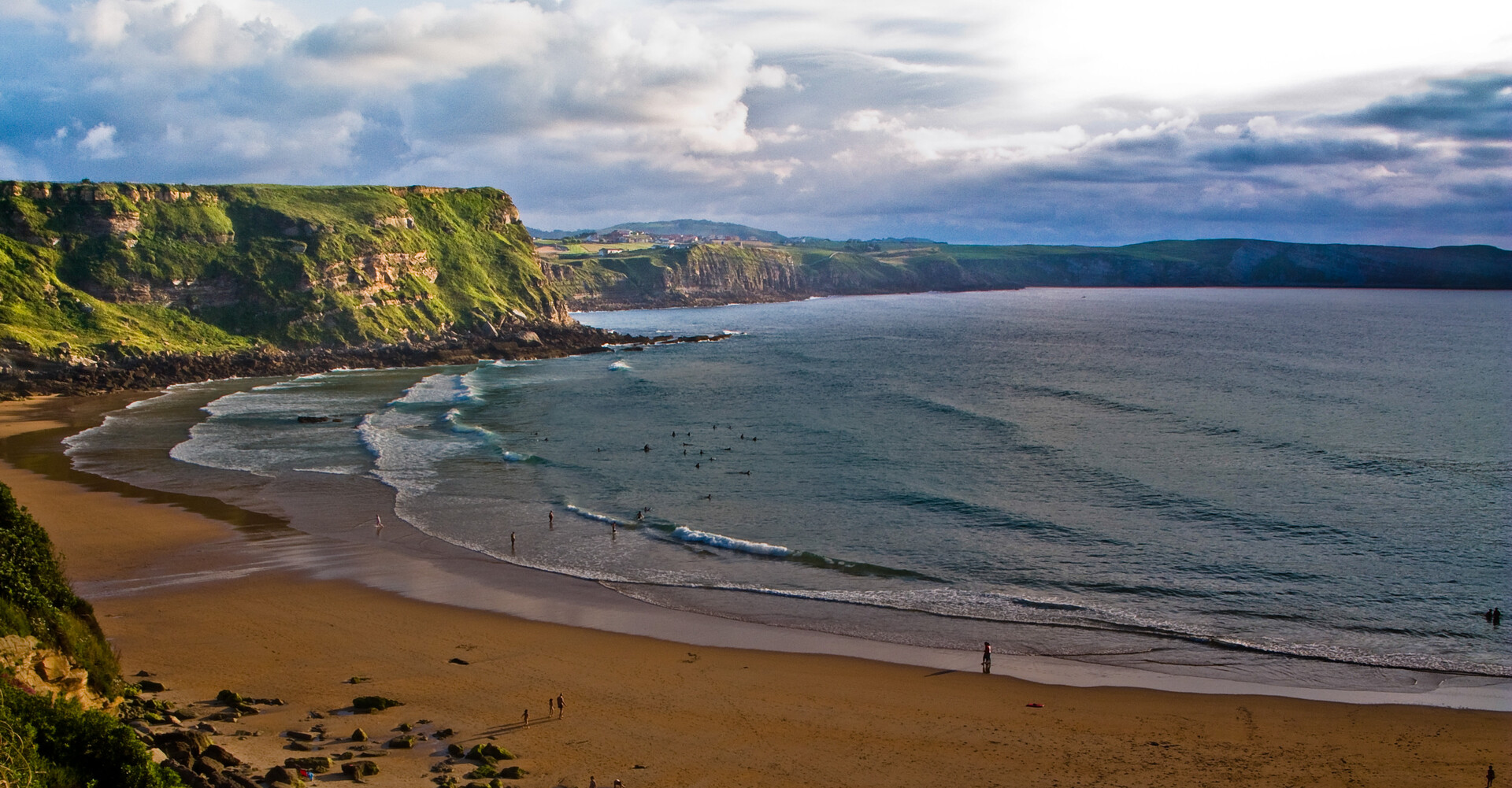 We start the list off with one of the best beaches in Spain to go surfing. Do you dare? Due to the strong gusts of winds as well as the mountainous waves, playa de los Locos, situated in the municipality of Suances, Cantabria is known for being one of the best beaches in the North of Spain to go surfing. However, this also makes it one of the most dangerous beaches in Spain.
You will feel how the gigantic cliffs corner you on a coast 400 m long. The landscape is so wild and unique and can only be found visiting the nicest beaches of Northern Spain.
Enjoy the fine, golden sand which lies outstretched along the shore and stroke the crests of the waves like a true professional, or learn the basics in a surfing school. Don't be guilty of not making the most of the opportunity of visiting one of the best surfing beaches in Spain!
It would take pages and pages to name all the beaches in Northern Spain which deserve a mention, so why not go and explore every inch of beach in the North so you can uncover the other beautiful ones.
2. Playa de Calblanque, Cartagena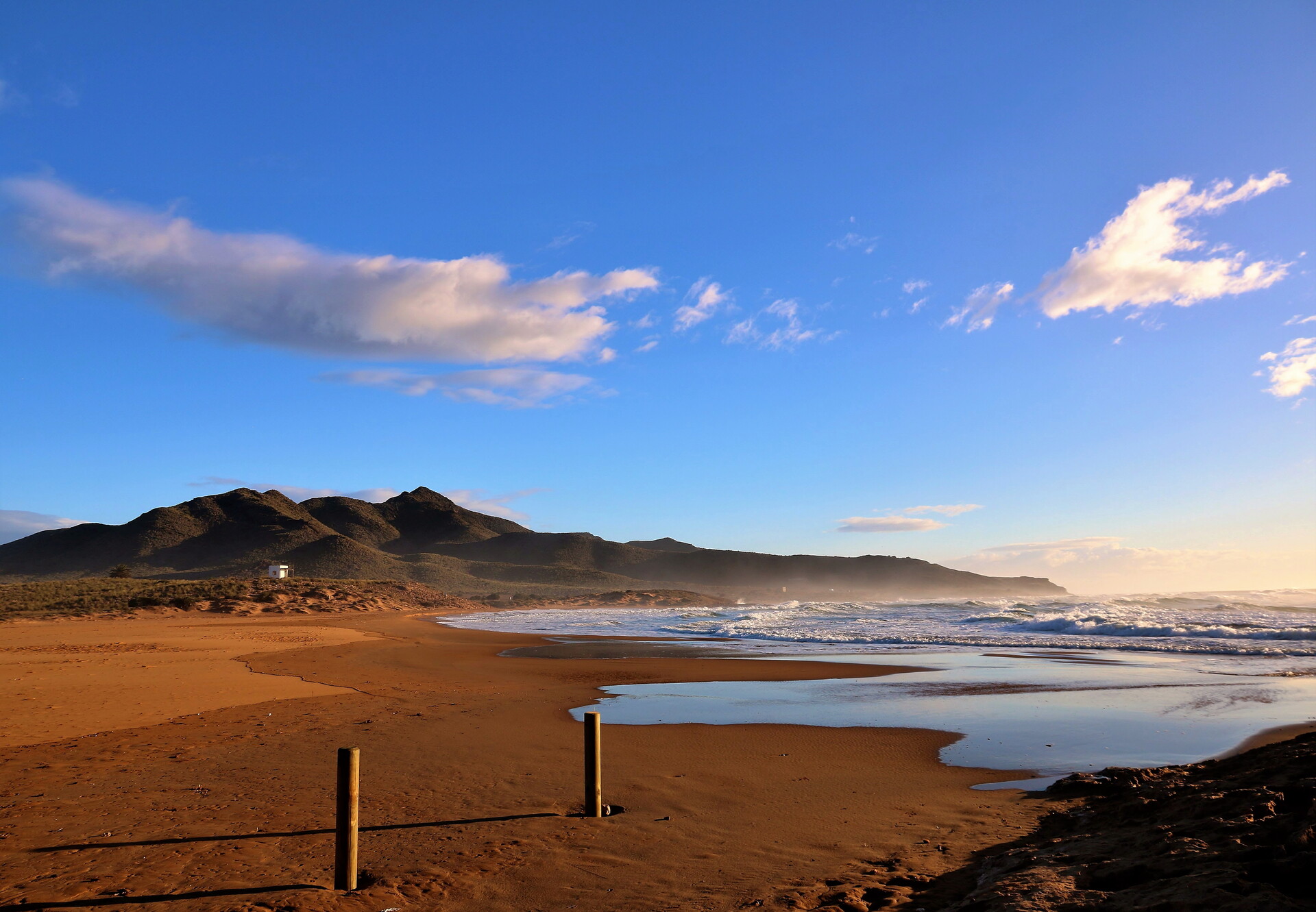 One of the virgin beaches in Spain which has most caught our attention forms part of a group of coves and beaches in Cartagena, the Parque Regional de Calblanque beach.
It's considered one of the best beaches in the South of Spain and not only for its beauty, but also for the indigenous protected species that inhabit it.
You will be able to enjoy one of Spain's most well-protected virgin beaches although in order to keep it this way, you should play your part and help maintain the environment. Remember that it is a protected area meaning you should follow certain instructions: don't throw waste on the floor and always collect your rubbish, no matter how adorable and curious they may appear don't touch any of the animals and always follow the marked paths, don't walk off. In following these instructions on this beach as well as on all the others, together we will enable future generations to also be able to enjoy these slices of paradise.
In relation to transport, if you go in winter you will be able to park at the top and then descend following the paths. If you go during the summer on the other hand, access by car is restricted to avoid pollution. You can park just at the foot of the mountain, at the motorway exit where you will be able to catch a bus which will leave you in different coves.
3. Playa de la Malvarrosa, Valencia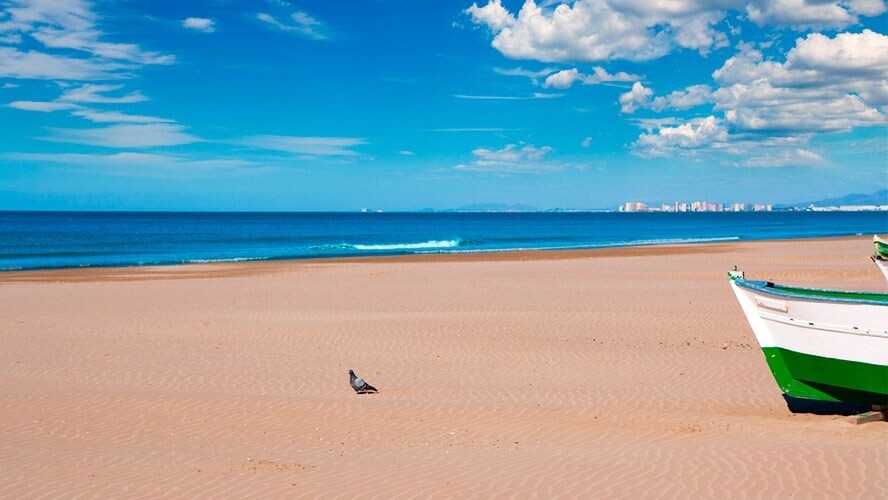 One of the other famous Mediterranean beaches in Spain is playa de la Malvarrosa in Valencia. Are you looking for cheap beaches in Spain? They're all over the place. Luckily, all the beaches are free so you can spend your money that you've saved on a lovely meal with views out onto the ocean. Sit down and enjoy a good Valencian paella on the beach promenade, right next to playa de la Malvarrosa so that after your meal you can have a nice dip.
This beach, as well as being easily accessible with any mode of transport, also offers an endless amount of activities so that locals as well as tourists can enjoy a healthy life on the seashore. Sign up to the sessions of cross-fit, volleyball or paddle surfing, among other things and then to finish jump into the sea!
4. Playa de Matalascañas, Huelva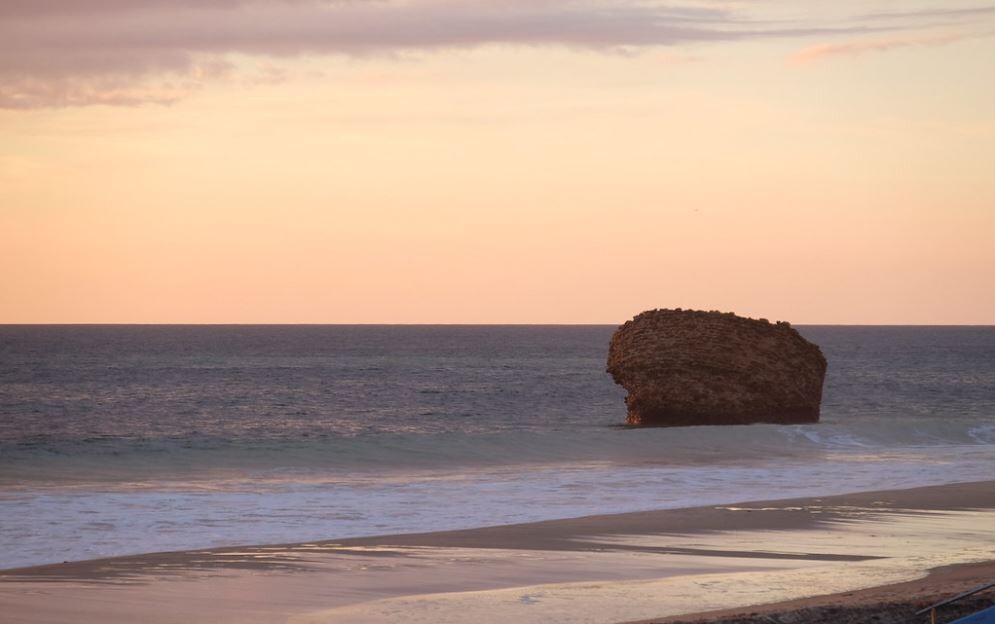 If what you are looking for is to relax and connect with mother Earth, I would recommend you go out and look for Spain's most chill and if possible natural beaches. And if you tell me you like nature, then you will simply love visiting one of the few virgin beaches in Spain that you will find close to a nature sanctuary, playa de Matalascañas, in Huelva.
Right next to this beach is Doñana National Park, a protected space which extends across Huelva, Cadiz and Seville where numerous species close to extinction take refuge.
Due to the beautiful beaches and the pure air you breathe by virtue of being next to a national park, I assure you it will be one of the nicest beaches you can possibly visit in Spain. It will be an eye opening experience!
5. Cala Granadella, Jávea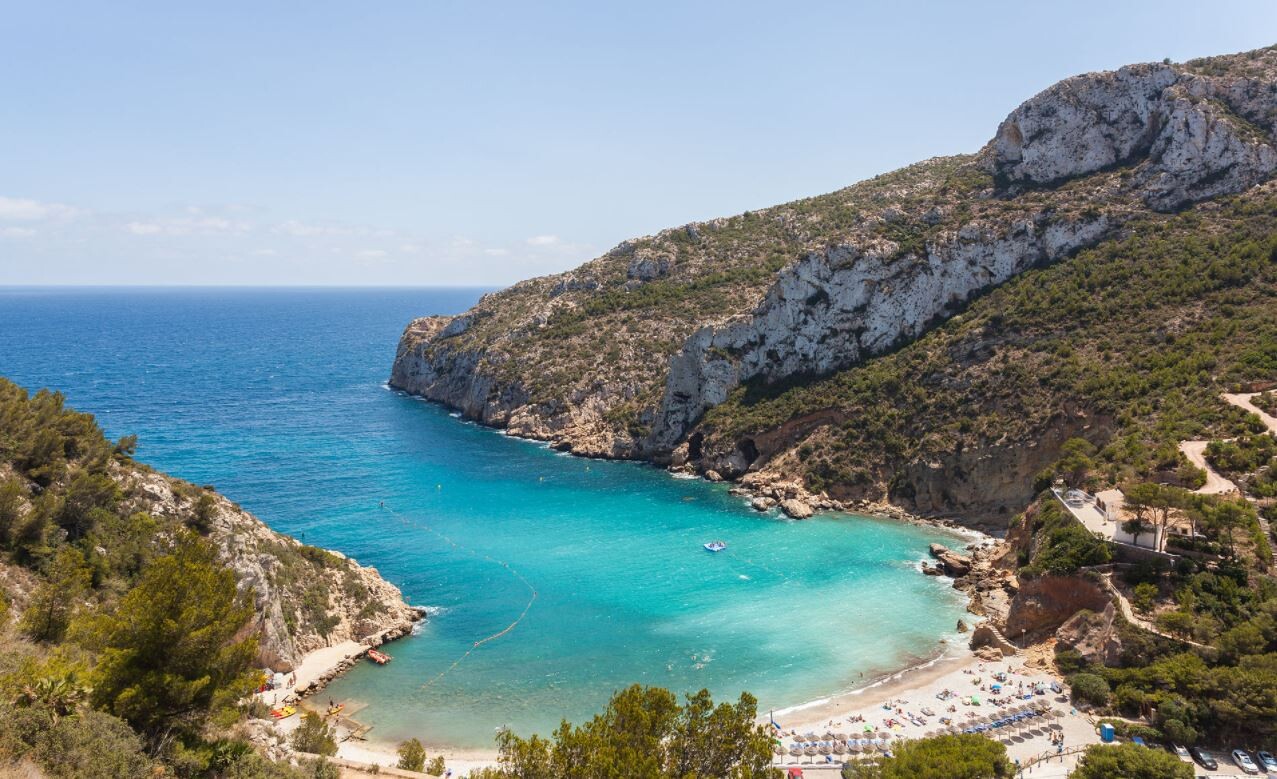 Have you been waiting to go on a romantic trip with your partner? Well no need to think twice, because this is without a doubt one of the best beaches for couples to visit in Spain. If you thought that Spain didn't have Caribbean beaches, then you were wrong. Now is the time to go holiday at the cala Granadella. Imagine, sun bathing with a mojito or shaking your flippers whilst you scuba dive in one of the most incredible crystal-clear waters in Spain.
Also, if you are in search of nudist beaches in Spain, not very far away you will find the playa de Ambolo, a nudist beach where you can enjoy nature in all the meanings of the word. The azure blue water surrounded by the backdrop of arid mountains will leave you speechless. For us it's undoubtedly one of Spain's best nudist beaches!
6. Playa de las Moreras, Valladolid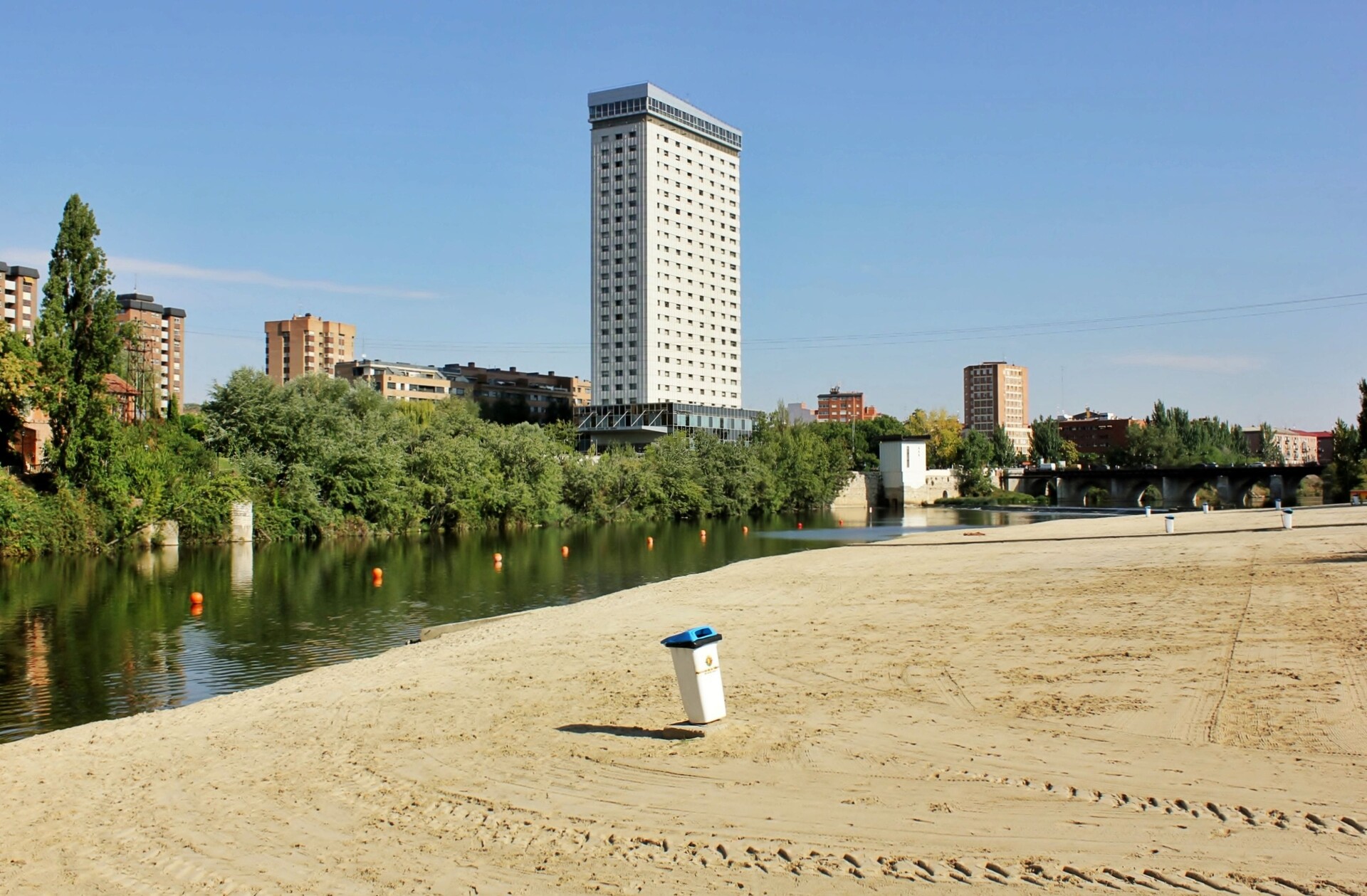 Don't believe that living in the interior means you have to go without a beach, no way! As well as the marvellous beaches which this country has to offer, you will also find artificial beaches in Spain. Here is an example.
In this case, it's a riverside beach, that is to say they have taken advantage of the course of the river to create a shore with sand to give the city's inhabitants a place to refresh themselves during the blistering, summer months.
If the name rings a bell, it's possible that you've heard of its namesake, the playa de las Moreras in Mazarrón, Murcia. The difference, as well as the original being a natural beach, is that the playa de las Moreras is one of the best beaches in Spain for dogs. Your furry companion can play freely with other dogs until exhaustion as this canine beach is half a kilometre long. Also, everything is sand, so whether it be digging or sun bathing, you as well as your pet can enjoy the beach's comfort.
7. Playa del Saler, Valencia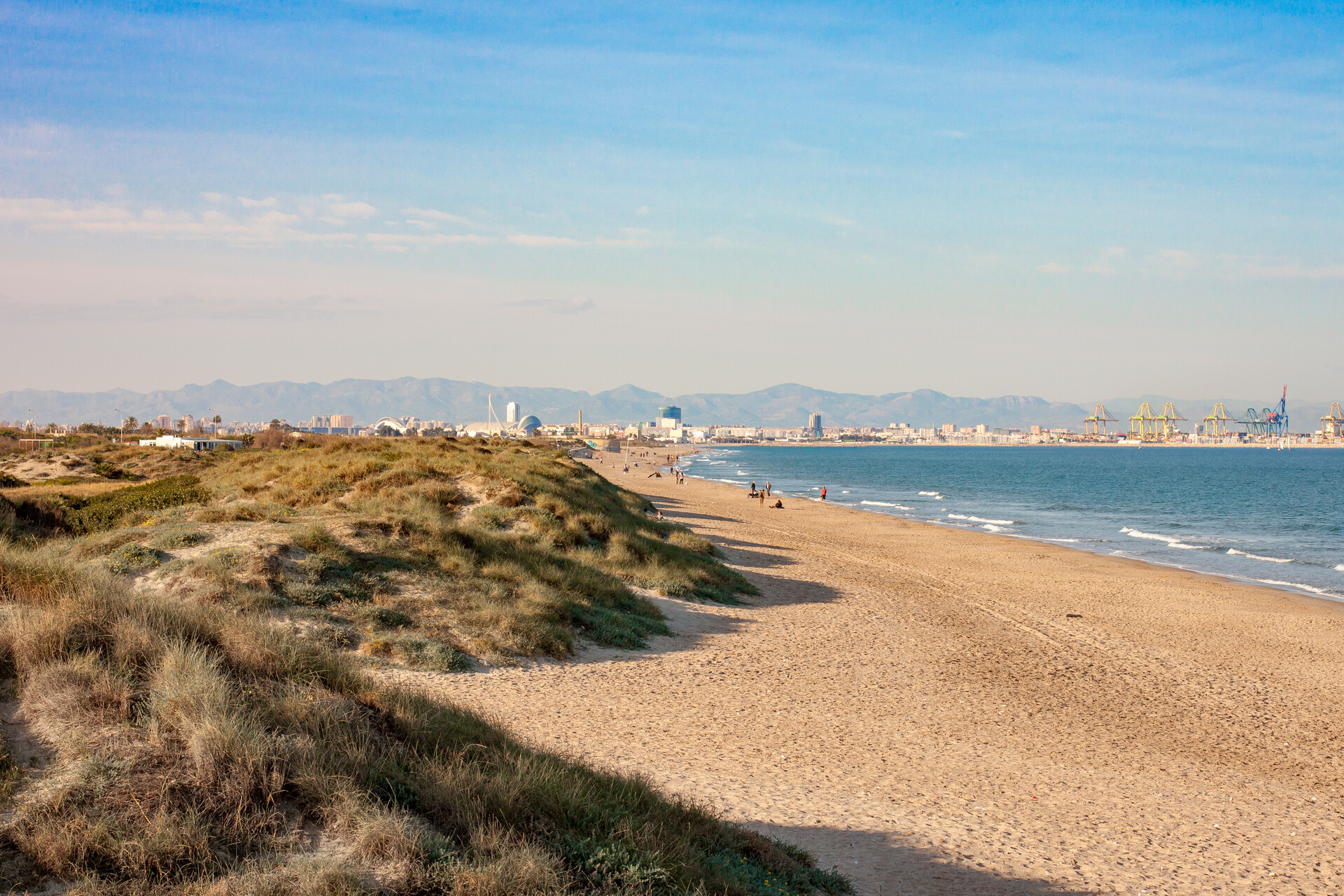 Playa del Saler, situated on the Valencian coast, is one of the most beautiful beaches in Spain. Above all else, you are likely to see entire families passing the day there with their ice boxes filled to the brim and their kids endlessly making sand castles. Without a doubt, due to the length of the beach as well as its fine, fine sand, you could say that this is one of the best beaches in Spain to take your kids to.
However, if you're going more in party than family mode, then I imagine you won't want to spend all day there just chilling. You're probably looking for party beaches in Spain or am I mistaken? Well, other than the beaches which the whole world knows about and making the most of the fact that with covid we should avoid large crowds, you will be interested to know that not very far from the playa del Saler, between Valencia and Jávea, you will find the playa de Oliva. This is one of the best party beaches in the Southern Spain which not many people know about. You can thank me later!
8. Playa Victoria, Cádiz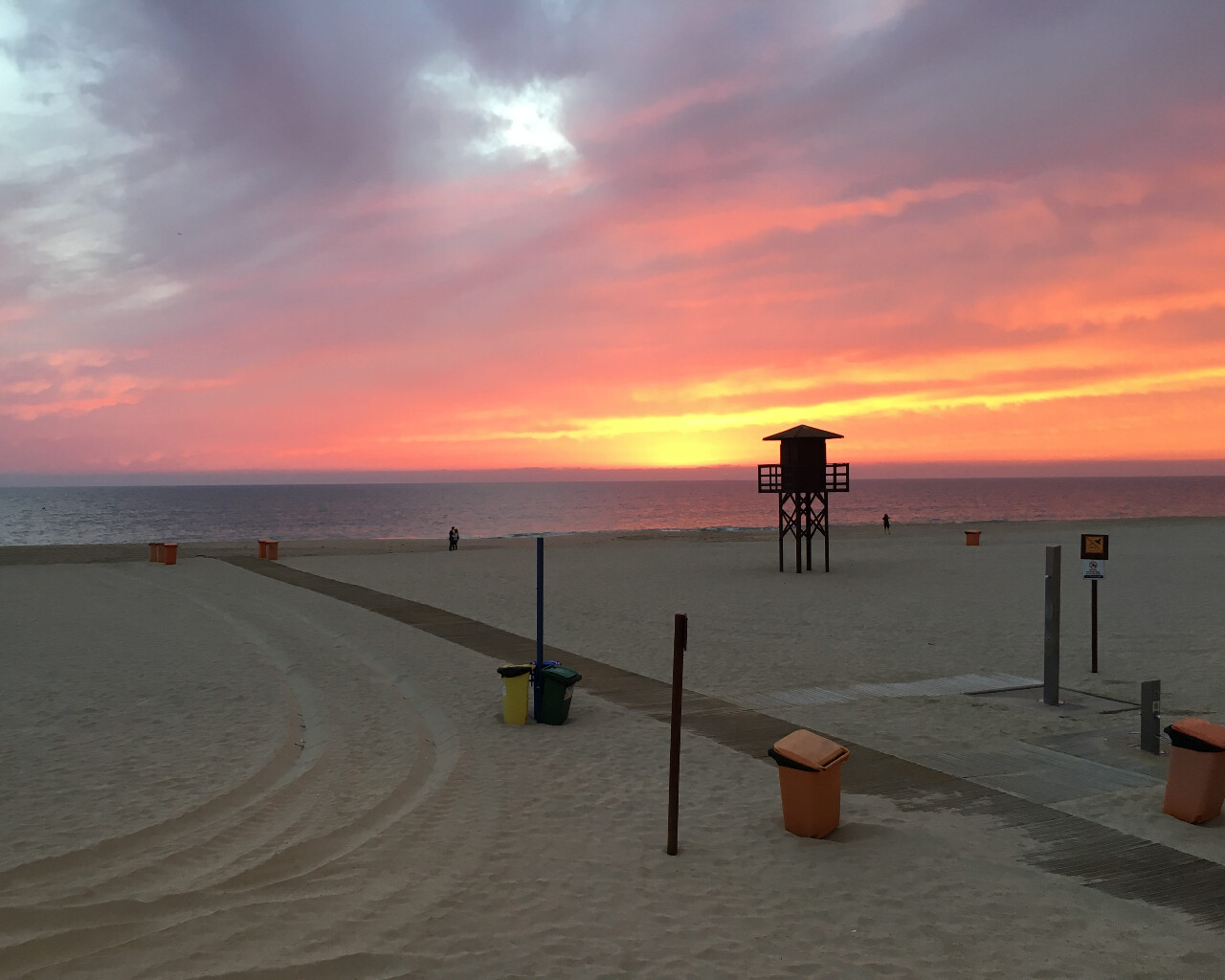 As we are on the topic of family escapes, I cannot fail to make a special mention to Victoria beach, one of the best beaches in Spain to go on a family holiday. The beach's sheer amount of space makes it perfect for kids to run around non-stop, play with balls, sticks or even set up their own volleyball court on the sand.
From the beach to the table! Just as the beach ends you can set foot on the promenade where you have an endless number of restaurants where you can enjoy the local delicacies: fried fish, tortillitas de camarón (shrimp fitters) and cazón en adobo (fried chunks of dogfish) among many other dishes. Having said that, be careful, if you go overboard with the food you will have to be rolled into the ocean!
9. Playa Ses Illetes, Formentera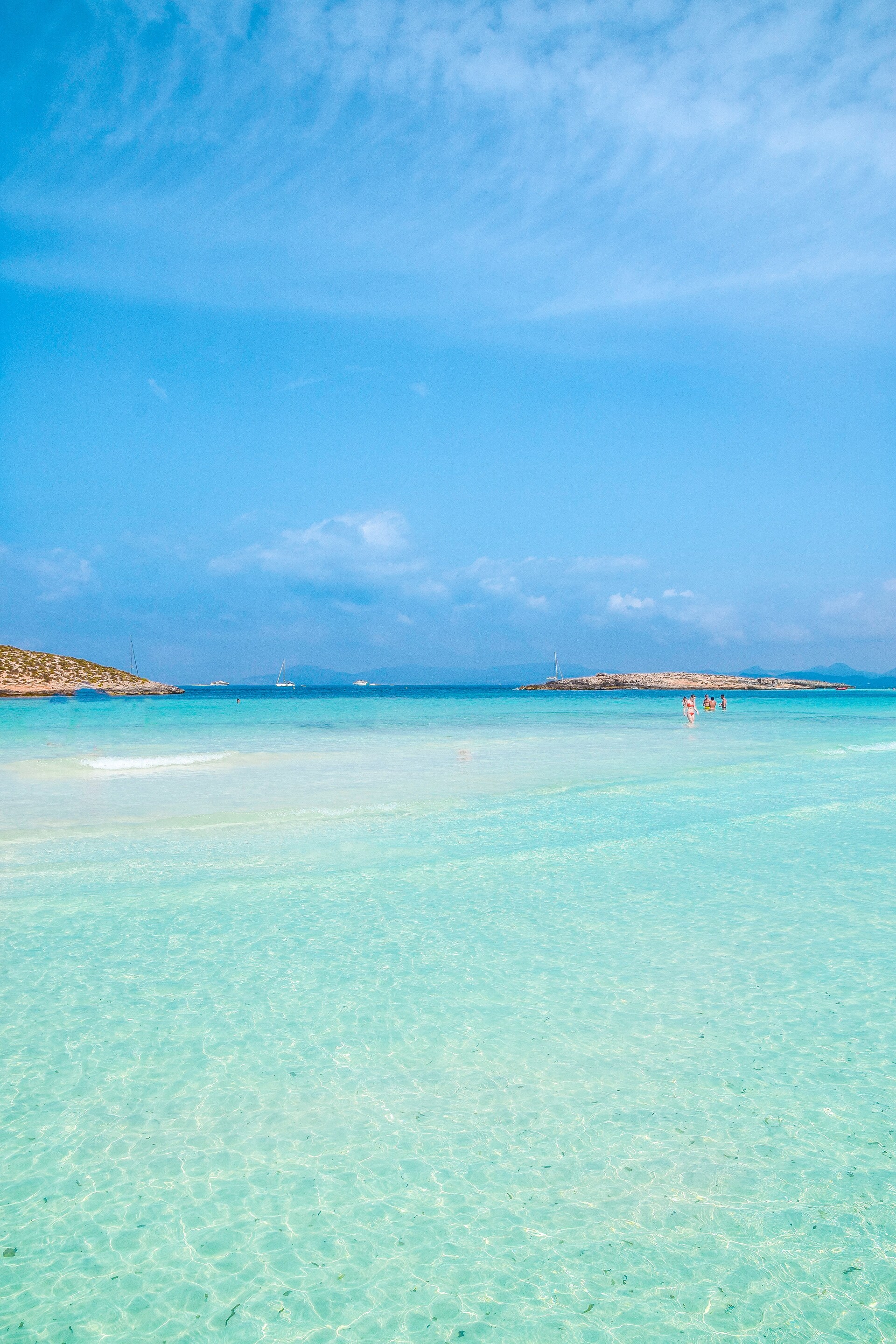 Leaving the mainland, you will also find Spanish beaches to spend the summer at in the Balearic Islands. There are both planes and ferries which will take you in a flash to any of the islands although if you have your own boat, you can also get there yourself! In fact, you can find beaches of paradise just an hour from Spain, by plane if you decide to go to Formentera. So book your ticket now!
This island will be waiting for you with such spectacular beaches like the playa Ses Illetes. This beach will induce you into a dream like state whereby you'll forget you are in Spain at all. Furthermore, it can be found in Parque Natural de Ses Salines de Eivissa y Formentera so you can imagine the cleanliness and translucence of its sand and waters. But be warned, if you fall head over heels you won't want to go back!
10. Cala Macarrella, Menorca, the Balearic Islands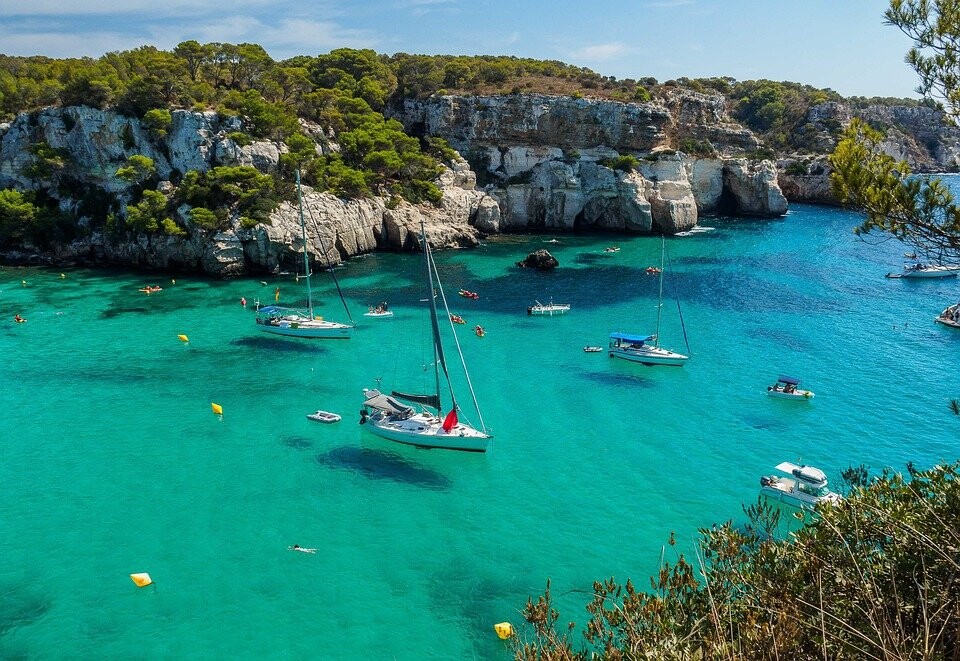 Talking of dreams, did you think it impossible to find paradise-like beaches in Spain which can rival Caribbean ones? Well you are mistaken if you did, the cala Macarrella is one of the most impressive crystal clear waters which you could ever hope to visit. Also, next to the cala Macarrella, is the cala Macarrelleta. Its twin only a nudist version!
A piece of advice: make sure to bring a scuba diving kit as you are not going to want to leave the water! If you are looking for the best beaches in Spain to go scuba diving, well you cannot go wrong with this beach.
If you want, you can even rent out a boat with some friends and explore the surrounding islands. There is nothing better than a boat party with friends. Now that's paradise!
Mapa playas España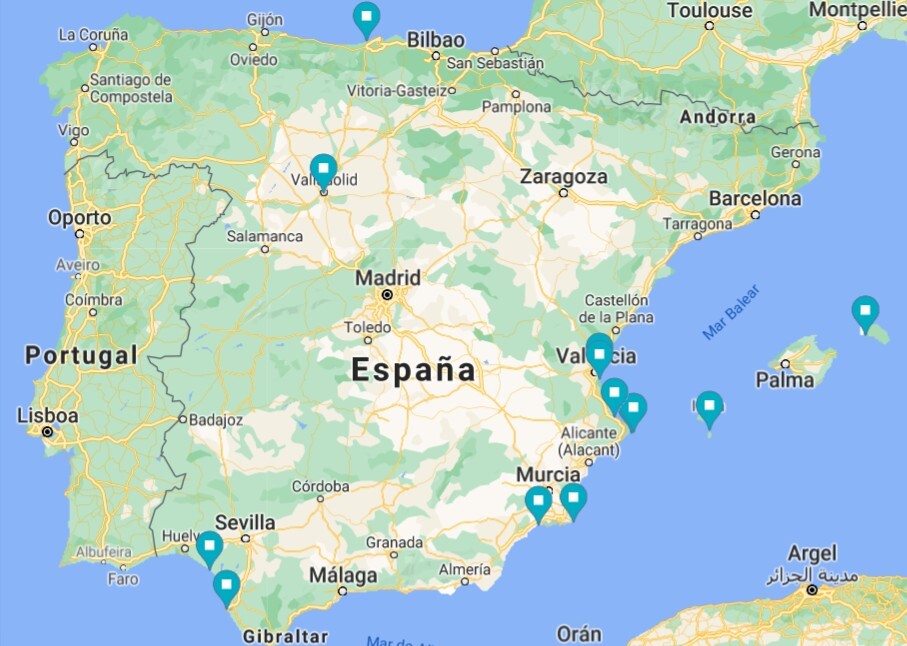 Now that you know which are the nicest beaches in Spain, time to locate them. You won't recognise all the names, so we have prepared a map of Spain with beaches included where you can locate each and every one of the beaches we have listed in this post.
If you have time and really want to experience some unforgettable holidays, why not do a tour of Spain's best beaches this summer? Tag us and share with us your experience!
Now it's up to you
And you? Do you have a favourite beach which you would like to share with us and the rest of the Erasmus community? Follow us on Instagram and Twitter to participate in more surveys and take a look at our guides and suggestions, you won't regret it.
We want to know your story. Join our community and get to know more people to create new memories and live new experiences with!
---
Photo gallery
---
---
Content available in other languages
Want to have your own Erasmus blog?
If you are experiencing living abroad, you're an avid traveller or want to promote the city where you live... create your own blog and share your adventures!
I want to create my Erasmus blog! →