São João festival of Porto
São João do Porto
History
As I already told in my other blogpost, in Porto they celebrate the festival of São João in the night of June the twenty-third. Here I will go a little deeper into the history of the festival and the activities that are organized on this day. Already for six centuries this party has been celebrated in the city of Porto. It's a new version of an ancient pagan ritual. The tradition is to 'beat' your loved ones, or just random people you meet on the streets, with plastic hammers, leeks, and cloves of garlic. The festival is a huge thing, and the arrangements begin many days before the 23rd of June. All neighborhoods are colorfully decorated. I had the pleasure to celebrate this festival two times!
Herbs
In ancient times, a part of the rite was to aid fertility. In those times leeks were believed to bring fortune, so many families put leeks on their front doors. The next year, the family would put fresh, new leeks. Besides, individuals decorate their homes with basil. In the night of São João, families would go to Ribeira (the riverside of Porto) to buy leeks, basil and lemongrass.
Herbaceous plants play a significant part in this day, for their healing and magic qualities and for bringing fortune. Back in the days also the Romans used herbs in rites because of their healing characteristics.
Hammers
Hitting people on the head with a leek or cloves of garlic means giving good luck to those people. However in the sixties, a fresh component was added to the 'head-hitting' action: the plastic hammer that makes a sound when you hit it on something or someone! Rumor has it that the hammer was invented by a man who owned a plastics factory in the city of Porto. The hammer was mostly bought by university students who liked to hit with it on each other's heads at college celebrations. This thing became a traditional component of the São João festival.
24 hours without sleep
The events start in the morning, but an extended night partying is expected too so be careful with your energy. You hear music, smell fresh garlic, everywhere you see university students in their traditional costumes, and of course you can see and clearly hear the plastic hammers doing their jobs (hitting on people's heads). More in the afternoon, you see people dancing and eating grilled sardines (sardinhas assadas) and meat, and drinking beer or port wine. Most of the bars, nightclubs and restaurants of Porto are open for the party people on this special day, and you can also find many drink and food booths on the streets.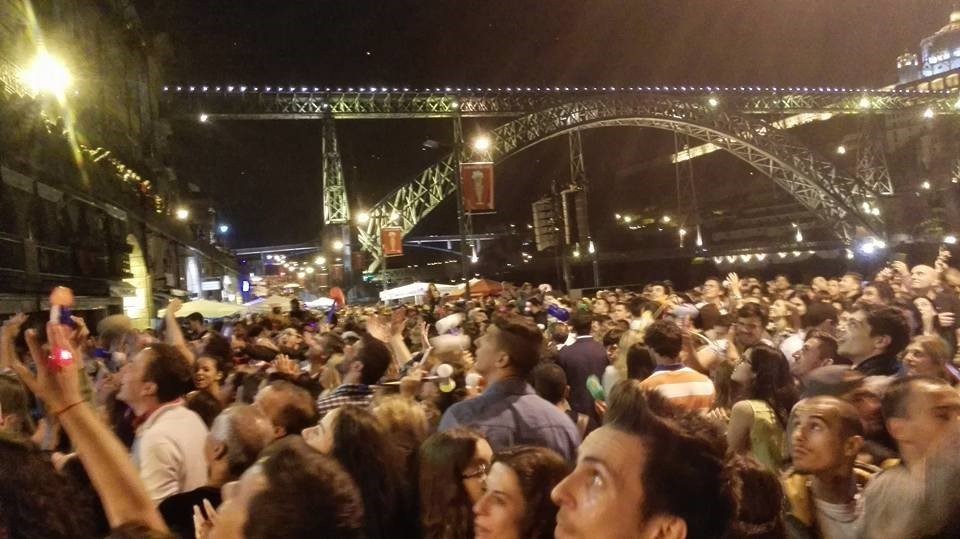 Fireworks
When the night comes, fireworks start to rumble on the other side of the Douro (Vila Nova de Gaia) where most of the port-wine lodges are located. On Avenida dos Aliados (the main square of Porto) there is a huge market where fresh bread and flowers are sold, and also wish-balloons because that is a tradition of this day. At a certain time, everyone who has a wish-balloon make a wish and they make the balloons rise up all at the same time (with fire). It's an incredibly lovely view. The party still did not come to an end. As the morning approaches, young people usually gather around the Praia dos Ingleses (a specific beach). In this beach you can take part in lighting bonfires for the Saint John (São João). It ends in a huge beach party.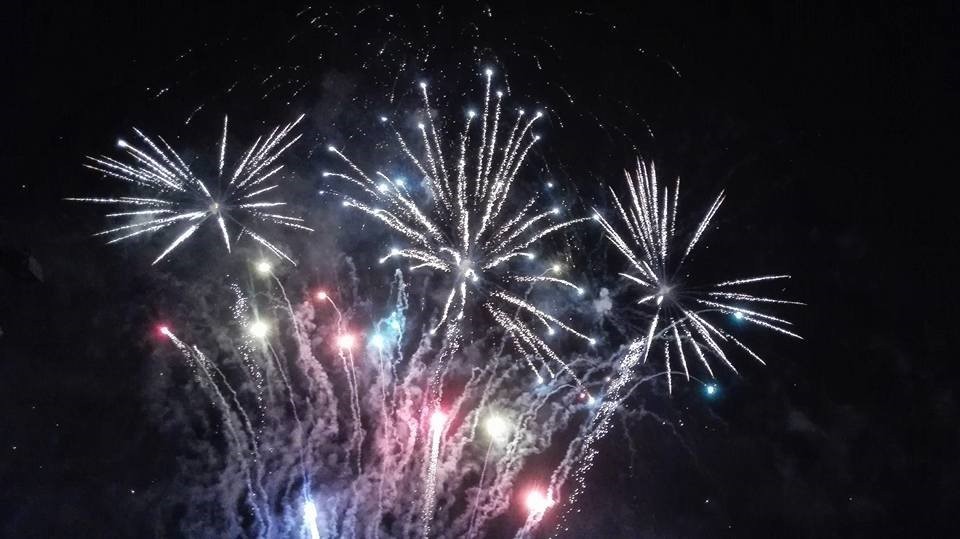 My own experiences during São João
The first São João that I attended was in 2014, Bob Sinclar was invited to play on the huge square of Aliados. The fireworks were fantastic, I never saw such beautiful fireworks in my life. It was a night to never forget about. My second São João was also to never forget about, but in another way. This time my parents and two friends of them were visiting my sister and me in Porto, and we were walking on the Ribeira (riverside), where most of the people were at that time because of the fireworks. My dad started to keep an eye on three guys, who were too obviously hitting other people with hammers on their heads, but he didn't tell nobody he was doing that. At a certain moment my sister was looking for her phone, but she noticed it was not in her pockets anymore. The mood went completely down, how were we able to find her phone back in that crowd? But at that point things started to go really fast.
My dad ran as fast as he could through the crowd, looking for those three guys he was paying special attention to. Obviously, none of us knew about those three guys and my dad's special attention to them, so we started to get worried. Then we saw that my dad grabbed a guy (one of those three) and snatched with force the backpack from his back. We were all watching from a distance, with our mouths wide open, not knowing what was going on. My dad opened the backpack and found around 15 stolen phones, camera's, etc., including my sister's phone. It was unbelievable! To make it even more crazy, a girl standing next to my dad yelled "Hey that's my phone! " We left the backpack with a guy from the bar that we were standing next to, and our moods were completely turned into extremely happy and positive. The three guys ran away. We watched the fireworks and danced, it was something to never forget about. My dad is a hero!
---
Photo gallery
---
---
Content available in other languages
Want to have your own Erasmus blog?
If you are experiencing living abroad, you're an avid traveller or want to promote the city where you live... create your own blog and share your adventures!
I want to create my Erasmus blog! →