How to pack the perfect suitcase for your Erasmus experience
From Erasmusu we want your adventure abroad to be the only thing to be worried about and that you have zero stress when preparing your trip. Therefore, in this post we give you advice on how to prepare the perfect suitcase for your Erasmus experience.
Packing your suitcase to travel abroad to study is not usually the preferred part of the experience for Erasmus students, but nothing like planning what you are going to take to notice the excitement for the adventure that awaits you. Or is it nausea due to having your nerves on edge? Whatever it is, these tips are sure to help you pack the perfect bag in half the time. Let's see them!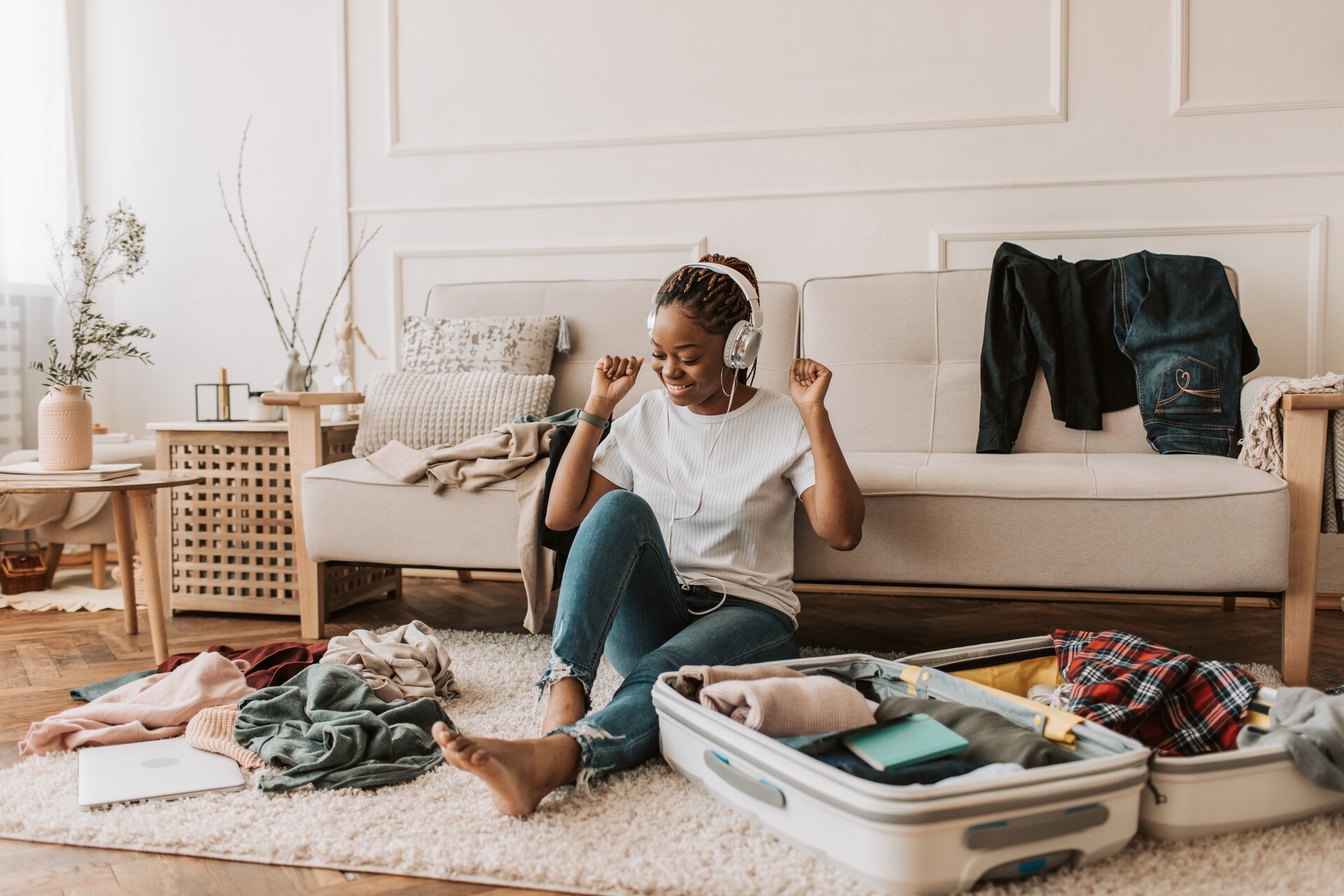 1. Travel lightweight
We are aware that you are going to be away for many months, but believe us: it will be worth travelling with less. If you travel with the strictly necessary you will not be overweight at the airport (with the corresponding extra payment at the check-in counters) and, in addition, you can leave some space for those things you buy during your stay abroad. When you don't have to check in any more bags on your way home, you'll appreciate it, and your pocket too!
2. Write a checklist
Plan what you want to take with you according to the months you are away and the destination you are going to; it is not the same to go to Palermo during a semester, than to spend a full term in Berlin. Taking into account the previous point, you will not need to wear 20 outfits for each season. So what do I take? Take note at this!
Be aware of the weather. If you go in the first semester, or for the whole year, you will need winter clothes. As it is bulkier, you will have less space and therefore you will have to choose better. Remember that it is not necessary to bring 3 coats and that you will have a washing machine at home or, at least, access to laundries.

Prioritise comfort and everyday clothes. You're going to spend most of your time in class, in the library or in your student apartment, so give priority to those clothes that give you the most comfort on a daily basis. Does this mean you can't take anything fancy? No way! But as it will be somewhat more casual, you can always reduce the amount or even buy some clothing there with the space you have saved previously.

Make combinations of clothes to play it safe. How many times have we started packing and then realise in our destination that there are things that don't combine? If you have also had that feeling of not having made good decisions when preparing your luggage, we have the solution. Combining clothes to create more or less complete outfits will save you many headaches when it comes to choosing what to wear daily and will prevent you from having to run away to shop in the destination city.

Discard things you don't usually use and minimise toiletries . The best thing is to definitely discard those "just in case" items, which are those things that you might use some time (spoiler: you won't). In case you need something very urgent, we assure you that you will be able to buy it. The same goes for toiletries: unless there is a special item that you won't find in the destination country, we recommend that you buy everything there.

Choose your bags well. Check your baggage measurements at the airline you're flying with to avoid upsetting situations.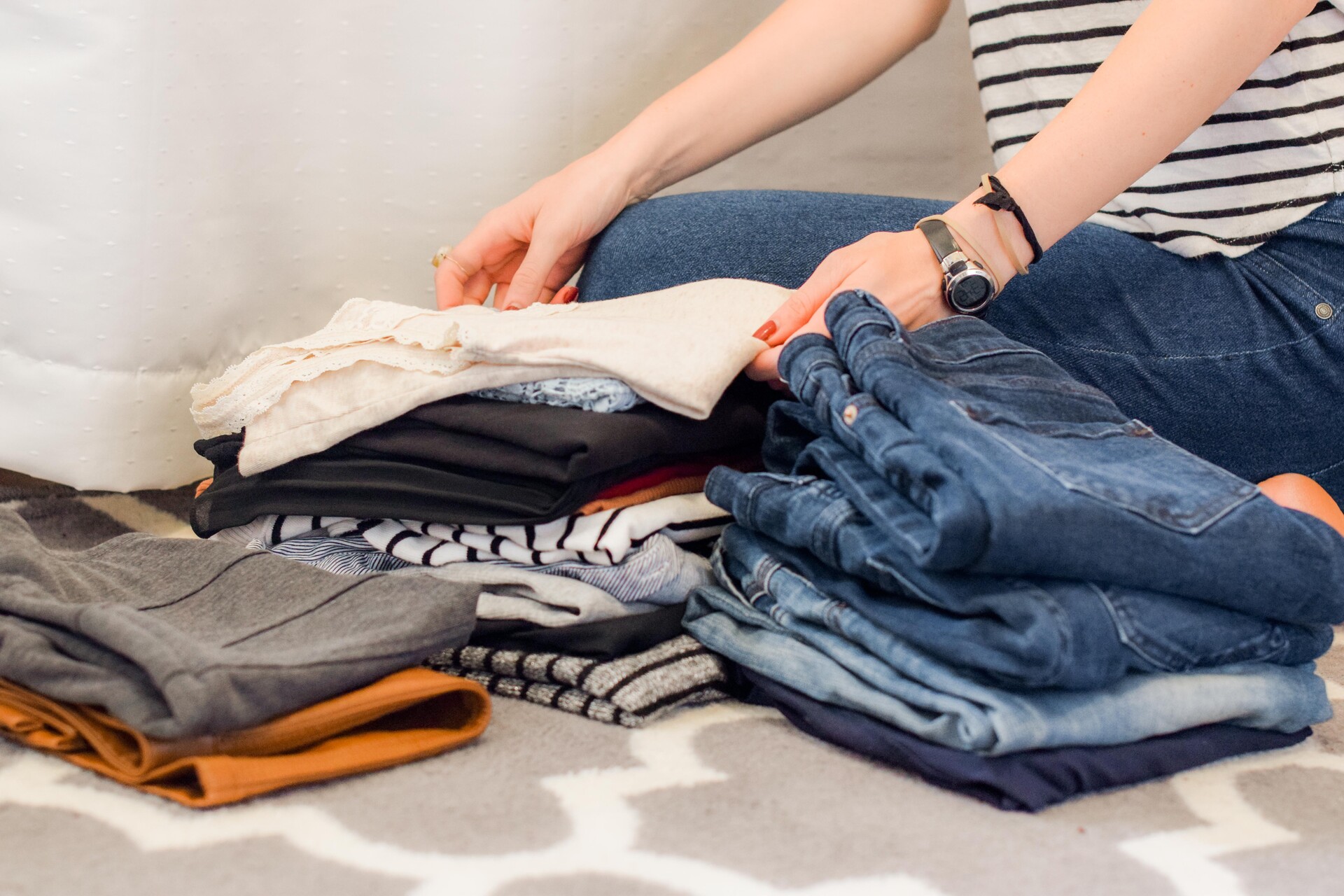 3. Roll up garments to gain space
Once you've made your list of clothes and travel items, it's time to get down to work and play how to fit the pieces together. We recommend the method of rolling your clothes so that everything fits perfectly. If you do not know how to make the suitcase rolling your clothes, it is very simple:
Fort-shirts, fold the sleeves inwards as if you were going to fold the shirt normally, and then start rolling from the bottom until it is completely rolled up. You can push it slightly to make it an "envelope" type and fit it in even better.

For trousers, simply fold them in half with the legs together and then roll up.
If you are looking for something with a finishing touch, the KonMari method can be useful, although in the end you will have to iron everything anyway. Believe us, it's happened to us many times.
4. Take advantage of the carry-on case
If you are going to fly to your destination you can only carry 10 kg, but your carry-on suitcase will be your great ally to carry everything that you do not want to check in because it is more valuable or fragile, such as some money, electronic devices, etc.
Tip: Try to pack some clothes in your carry-on bag just in case your luggage gets lost or delayed at the airport. It can get you out of trouble!
5. Make sure in case of lost luggage
It is usually very common to ask before travelling: "What if I lose my luggage?". Getting your luggage lost can be a very stressful situation, and this is the last thing we want to happen as we begin our adventure.
The solution to this problem is to prevent it, since we cannot have any control over baggage management. To help you pass this bad experience the best way possible, we offer you a 10% discount on your travel student insurance of IRIS Global, in which you have coverage both for delay and cancellation of flights, as for loss of luggage.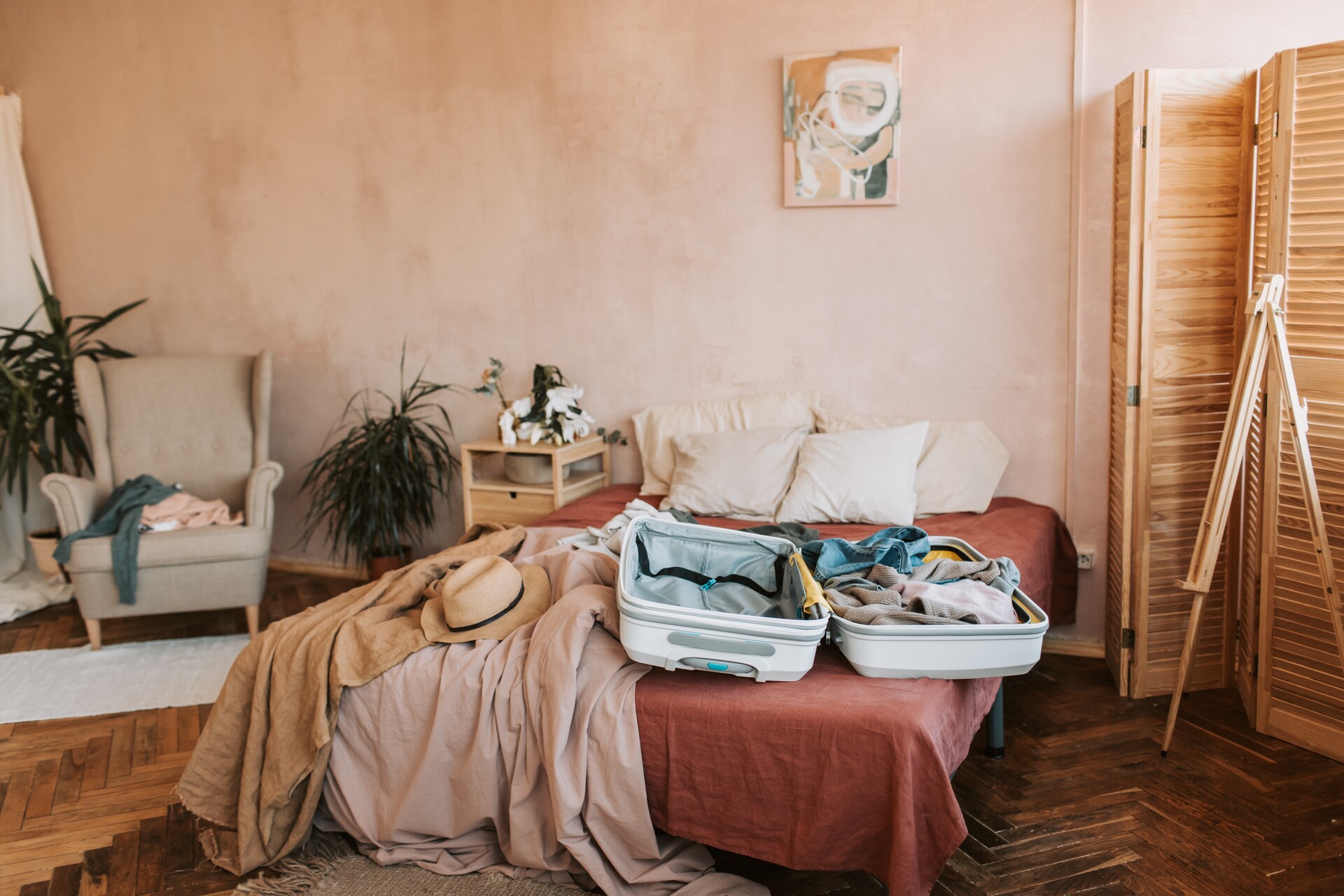 What does IRIS Global international student insurance cover?
To make your stay as pleasant as possible and without any extra hassle, IRIS Global has launched an international insurance that covers your trip, your stay and your health, to assist you throughout your experience in case there are unforeseen events.
The coverages that you can enjoy by contracting your international travel insurance are the following:
Flight and baggage coverage.
Medical assistance during your trip.
Sports coverage.
Stay of a relative in case of hospitalisation of the insured.
Hotel stay for COVID-19.
If you thought that an Erasmus insurance could not be so complete, now you know that IRIS Global accompanies you throughout your stay without you having to worry about anything.
You can check the full coverage on the website of the IRIS Global insurance and enjoy a 10% discount when contracting the travel insurance for Erasmus.
---
Photo gallery
---
---
Content available in other languages
Want to have your own Erasmus blog?
If you are experiencing living abroad, you're an avid traveller or want to promote the city where you live... create your own blog and share your adventures!
I want to create my Erasmus blog! →