Erasmus in Bari
Architecture and landscape

8 / 10 points

Entertainment

8 / 10 points

Culture and customs

8 / 10 points

Transport

6 / 10 points

Gastronomy

10 / 10 points

Prices

8 / 10 points

Party

6 / 10 points

Weather

10 / 10 points
---
At the beginning it was all fear and other feelings that you, new Erasmus student, have also probably felt. Let's be honest, not many people know about Bari, you probably have just heard about it. Moreover, you check apartments online and they look so old that you start to wonder why you even chose that destination in the first place. But let me tell you something, it might be old but everything has to be discovered. Once you arrive you can notice the great amount of cheap flights that depart from its airport, as well as trains, buses, etc, in other words, it's well-connected, but far away from everything.
Don't let the accommodation issue bother you, even though it's probably one of the worst things ever. I, for instance, was lucky or was able to search well enough to the point that I found an apartment before moving to Bari, unlike many other people (who later on turned into my friends) who desperately looking for accommodation. It was then when I realised how lucky I had been. I recommend you to check every website, every association (e. g. ESN or W&R), AirBnb, don't give up because in the end you will manage to find something. My apartment was renovated y everything was alright. Prices vary, I was for example paying around 230-260 €/month depending on the month (rent was 200€, bills excluded).
The University of Bari, what can I say about those endless queues, having to arrive 2 hours in advance to hand a paper and getting the door closed right on your face. Phone fully charged, one peroni and ready to wait at the Erasmus office hall. Try not to skip classes, some professors won't allow it. Ask the professors or the students, who usually have a FB group, about Erasmus or student associations. Everything they tell you will be useful at some point since many professors and administrators cannot stand incompetence. Mariangela, il Codice Fiscale, the phone card at Wind...
Don't be afraid of going to Bari, being alone it's just the beginning. Getting along with people that wouldn't usually suit your personality is part of this experience. Try to learn a bit of Italian before arriving there or at least practice your English once there. If there is something I regret is not hanging out with locals or other international people, but, even though it sounds like a cliché, believe me when I say that those friends you make there are the best thing that will ever happen to you. Why? Just because you will spend so much time with them, wherever they're from. You will learn a little French, a little Polish, a little English and, as it has happened to me, some local accents from your home country.
If you happen to be from a Mediterranean country, the food is very similar to ours so it won't be hard to get used to it. People there devour panzerotto, focaccia and peroni, and they are quite cheap. But you have a lot of variety, food is really good. For cheap food shopping go to Eurospin market. If you like seafood you can have it raw on Sundays at a bar at Lungomare where they sell seafood and raw fish with a peroni, very typical of Bari.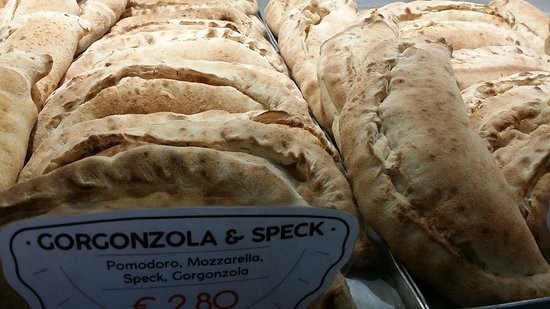 Regarding leisure time, if you like football, the local team of Bari plays every Sunday and fans go every week, it's a proper party at the stadium. Partying is different, by the way, but I'll let you discover that yourself, I don't want to spoiler so much. Going out, drinking, the same thing as usual.
I really don't know what else to say. Travel, make friends that you feel comfortable with, go out when you feel like it, go to class, learn languages, visit Polignano a Mare, take walks around Bari Vecchia, Lungomare and the beach, drink coffee and go to Sandrino, cry, laugh, get drunk, don't get frustrated about ridiculous prejudices, think that those people you'll be living with for six months or a year are going to be your reality, a reality that lasts very little, believe me, so very little and it will feel like it was all a dream. You arrive at Bari and you already feel like leaving but trust me, it doesn't feel a long time, that's why me and many other friends have gotten the coordinates of Bari tattooed, which shocked the tattoo artist since he doesn't consider Bari to be something special or worthy. I don't know, live your Erasmus as you want to, in the end it's your own experience, you'll have photos, memories and friends for many years.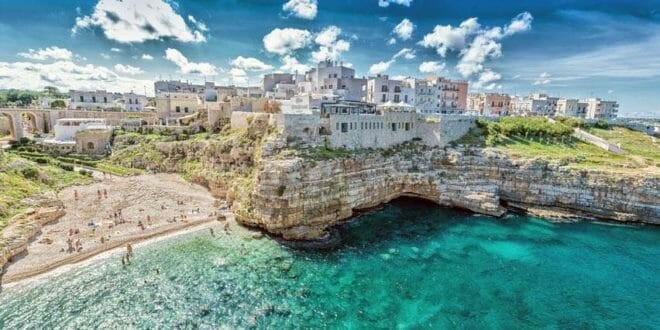 ---
---
Content available in other languages
Share your Erasmus Experience in Bari!
If you know Bari as native, traveler or as exchange student... share your opinion on Bari! Rate different characteristics and share your experience.
Add experience →