Surviving Lithuania
Facilities

8 / 10 points

Quality of the college

6 / 10 points

Is it easy to pass?

6 / 10 points

Activities

6 / 10 points

Tuition fees

2 / 10 points

Faculty

8 / 10 points
---
Surviving Lithuania
Here's a list of tips in order to be prepared about living in Vilnius for a short period of time, usually during your Erasmus.
To begin with, there are 2 important things you have to do before leaving your country. The first one is to apply to the University's ESN in order to have a mentor mailto: [email protected] for Vilnius University, whereas the second one is to apply to the university dormitories.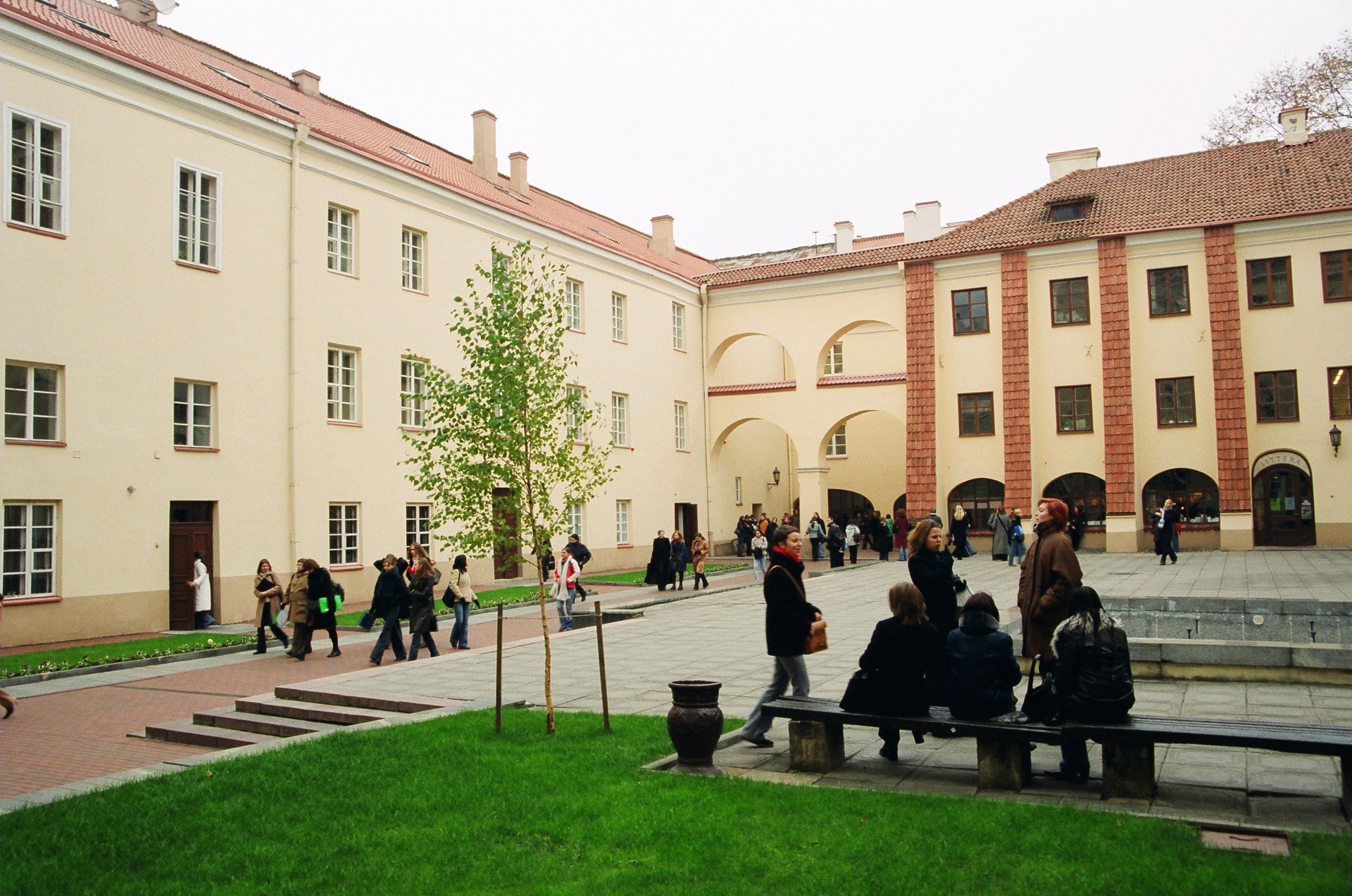 Mentor
Your mentor will and has to be your guide definitely for your first days abroad. Your mentor will contact you before leaving your country, in order to help you with anything you might need (paperwork, tips, and to make sure you ll get there in time).Usually they pick you up from the airport do the chit-chats and take you to your dorms. Also, they inform you about the ESN events.
Very important is the fact that most Lithuanians do not speak English. So be prepared to either learn the language, speak the 2nd basic one (Russian), or try to make a mix of them both, along with body moves and your own mother tongue. Usually the ESN offers a few courses for basic Lithuanian, so make sure you ll be on time to attend them-and also the introduction week, not only for the parties and events, but also to meet people.
Dorms
Vilnius University offers 3 different dormitories.
Didlaukio
About 20 minutes bus ride from the city centre (also near to Mykolo Romerio University). Didlaukio does not have many Erasmus students, most of its population is Lithuanian people (I personally lived in D. 59). Things you need to know: there are only 2 laundry machines for a 12store building, without any dryer. Each floor has 2 kitchens equipped with 2-3 pots and pans for common use, 2 fridges, some shelves and NOT ovens. So practically, you have to fry/boil everything. You will have to buy some pots and pans for your own, as there are many people sharing and usually you won't be able to find one to cook. Rooms are doubles and triples, sharing a bathroom for every 5 people. In the entrance, there is a box-machine (Foxbox), in which you can put credit on your mobile phone, pay for your internet (cable) or taxes. Rent is about 55, 74 euros per person for a double room including the change of sheets every once in a while.Cable Internet is paid through www.internetas.vub.lt.
Olandu
By far the best choice, in a 15 min distance walking from the city center. Rooms are doubles and triples. There are 2 kitchens in every floor equipped with 1-2 fridges and 2 ovens. There are washing machines and also a dryer. Rent is about 55 euros per person for a double room, including the wifi Internet connection.
Sauletekis
About 20 minutes bus ride from the city centre (also near VGTU and some of VU departments). Due to the fact that there are a lot of buildings in every dorm area, Sauletkeis 39 is the Erasmus cavern-no Lithuanians, only foreigners. Again, rooms are doubles and triples, with a sharing bathroom for every 5 persons, and there are 2 washing machines for the whole building (also a laundry shop outside the building). Again there is the magic Foxbox in the entrance to pay for your bills. Rent for a double room is 79 euros per person. Internet connection is both cable and wifi, depends on the room I think and paid through foxbox. In each floor there are 2 kitchens with 2 fridges+2 ovens, only here there are not any pots and pans AT ALL. You will have to buy everything for yourself.
Also, sometimes, administration keeps closing down kitchens due to the fact that people never clean up or never stop stealing things, as a retaliation. So, things are controversial. On the one hand, the parties are non-stop (they take place either in the rooms, or in the kitchens). You get to meet A LOT of people and hang around. On the other hand, incidents like laundry and things from the fridges (or even the rooms) being stolen all the time is a common issue-so be sure you are very careful, and always keep your door locked. Another matter is that sometimes there are ghettos created by compatriots, that completely take over the kitchens, cooking and singing for themselves. All in all, Sauletekis 39 could be described as a continuous party.
Vilnius University
Your Erasmus coordinator will contact you before your arrival to the country. However, be sure to not miss the deadlines for your enrollement. International programmes and relations office is located in Universtiteto st. 3 (LT-01513 Vilnius, Lithuania). Working hours are Monday-Thursday 7. 30-16. 30, Friday 7. 30-15. 15. Vilnius University hosts courses both in the city centre and in Sauletekis-so be careful to know where your department is situated. If you choose to take courses in English, make sure to take as many as you can-Erasmus people are benefited (of course you will have to study a bit or do paperwork but it's easy enough to do so).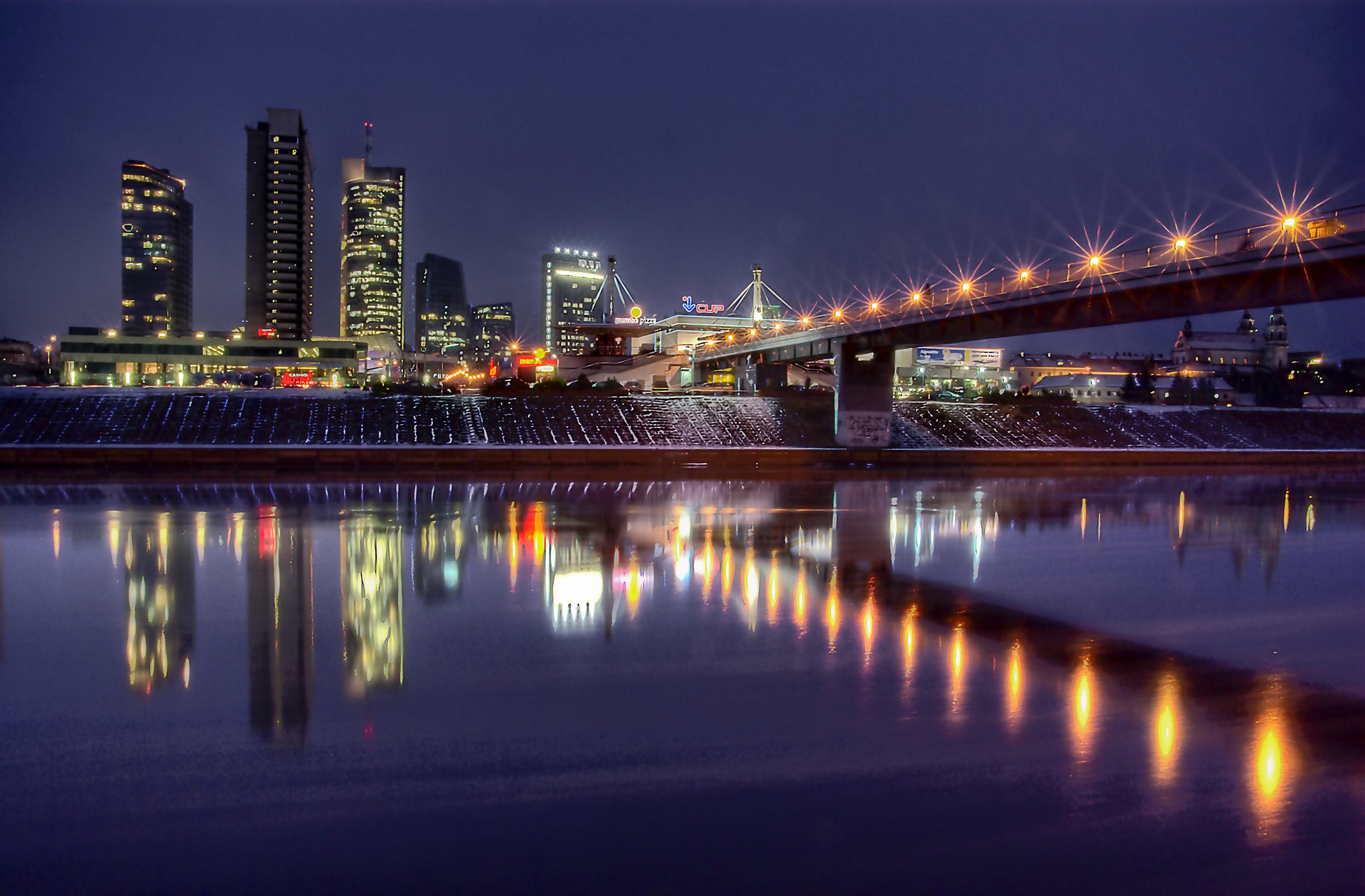 Wild for the night
Vilnius has a lot of pubs, bars and clubs to attend. Most popular pubs are La Birra, Piano Man, Jackie, Gringo, Berlin, Liverpool, House of Beer, Tappo d'Oro, Artistai, Universiteto Pub, Brodvejus. I would suggest that you follow each one of them on their Facebook pages so you can see their events, as most of the times they organise live concerts, karaoke nights, beer pong games, quiz competitions etc. As far as the clubs are concerned, the most famous Erasmus one is Salento discopub (don't worry if Lithuanians laugh about it whenever you might mention it, as an Erasmus student you are OBLIGED to make Salento your 2nd home! ).
Other clubs that most of the times have special Erasmus night are Cocainn, Grand Club, Posh Club, Exit. If you are a fan of electronic music you should definitely visit Opium Club. Other Lithuanian clubs are Pantera, Loftas and Buddha (which by the way requires a dresscode). Last but not least, FOOD. Once again, as an Erasmus student, you gotta love Hesburger (even cheaper than McDonald's). About the restaurants, I would suggest Cilipica, Can Can (these two can be found in every corner of Vilnius, from the central avenues till the shopping malls), Wok to Walk. For traditional cheap Lithuanian food, do not miss the chance to go to Forto Dvaras, and also Keisti Zankle.
Other Tips
Get a Lithuanian number as soon as possible, that allows you to call text and surf on the net in any case.
There are some important things you should know about public transportation. Be really careful with bus routes, there are 2-3 stops that have the same name in each bus stop (so you have to know in which direction you're going-especially Pramogu Arena is tricky). The best way to check timetables is via stops.lt. The red line bus routes should be avoided, they usually end up in a park (most of the times the word Parkas is shown in front) in the middle of nowhere. Also be aware that sometimes the buses alter their usual route.
If you have to take a taxi, be sure that you have the application called eTAKSI, otherwise you're gonna spend a lot of money.
Buy a monthly card for the public transport (you can find it in the kiosks named Lietuvos Spauda), but make sure you activate it inside the bus in the special machine.
Make an ISIC (international student identity card) so you will have student discounts in shops, clubs and bars. You can make it within 5 minutes in a shop across the Archicathedral in the city centre.
Don't forget to learn by heart the national Erasmus song "WELCOME TO LITHUANIA"!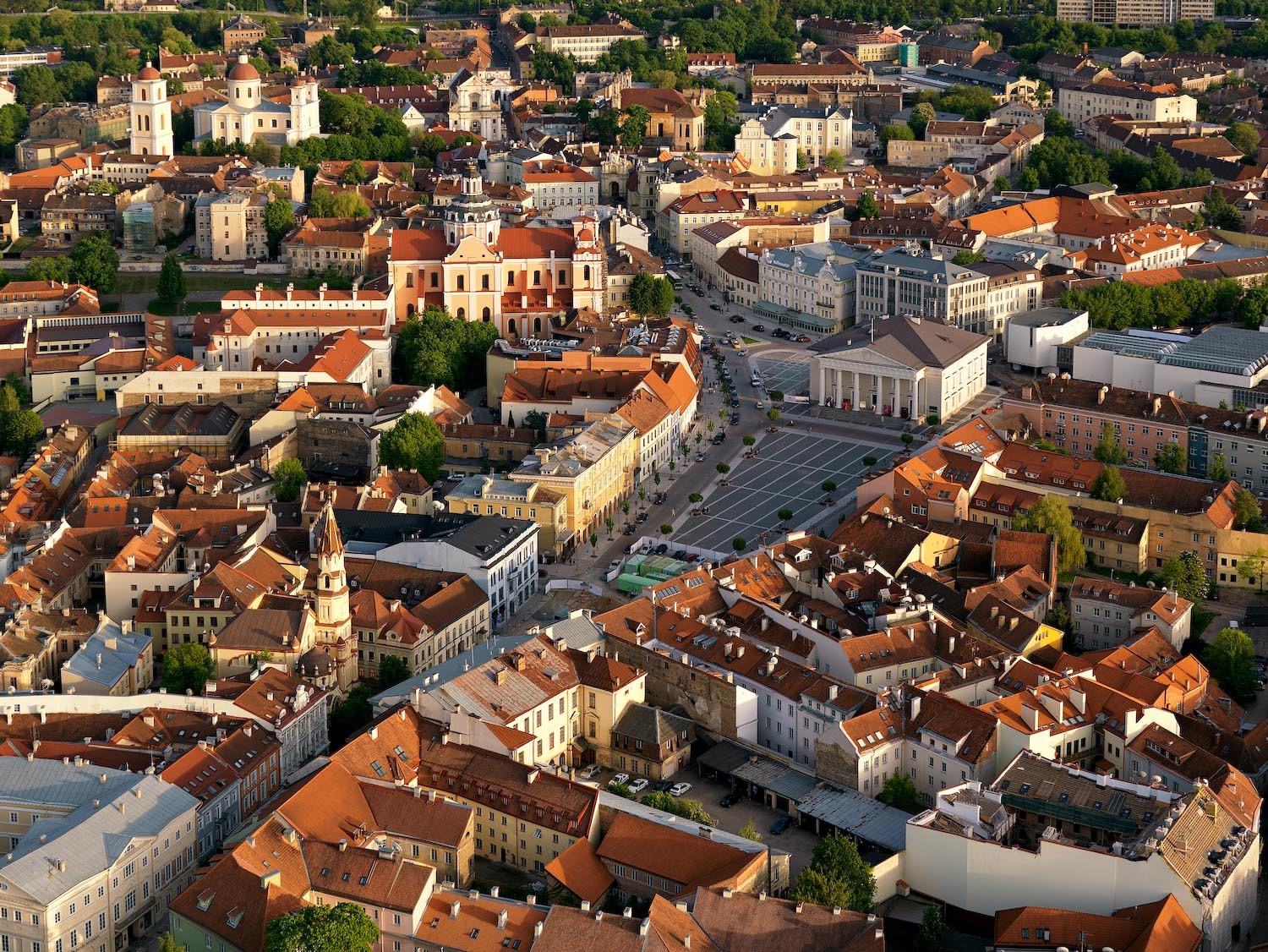 ---
Photo gallery
---
---
Content available in other languages
Share your Erasmus Experience in Vilnius University!
If you know Vilnius University as native, traveler or as exchange student... share your opinion on Vilnius University! Rate different characteristics and share your experience.
Add experience →