Valladolid #2. Let's take a walk...
Let's carry on exploring Valladolid! The Plaza Mayor isn't the only thing to see. One of my most favourite places in the city, particularly at night or failing that on a spring afternoon, is Plaza Zorrilla.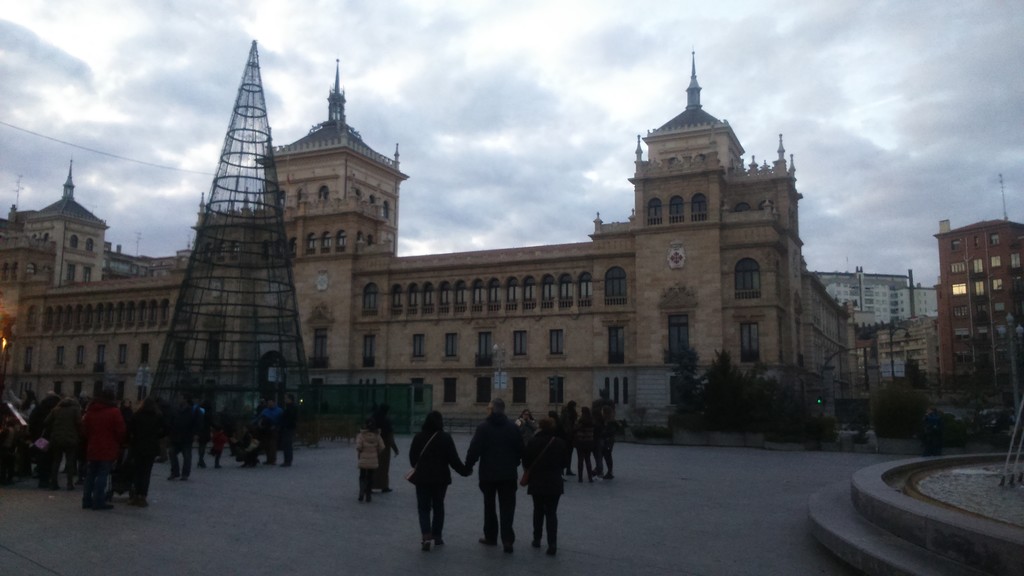 It's one of those places where taking a typical souvenir photo of your walk through Pucela is a must. It's a large square with a huge fountain at the meeting point of Calle Santiago, Paseo Zorrilla and Campo Grande. The impressive Academia de Caballería building can be found at these crossroads, drawing your attention away from the surrounding buildings. It's a typical site for an Erasmus student touristy photo. There are lots of shops and stores in this area, especially on Calle Santiago: as I wrote in my last entry, it's always packed full of people. Campo Grande is a large park in the centre of Valladolid, which some find very beautiful and others not so much. To me, it's just a park I take a shortcut through to get to the bus station... but I suppose that for tourists the park has a certain charm, since you can take photos of the peacocks, ducks and swans here, or take a boat ride on the small lake.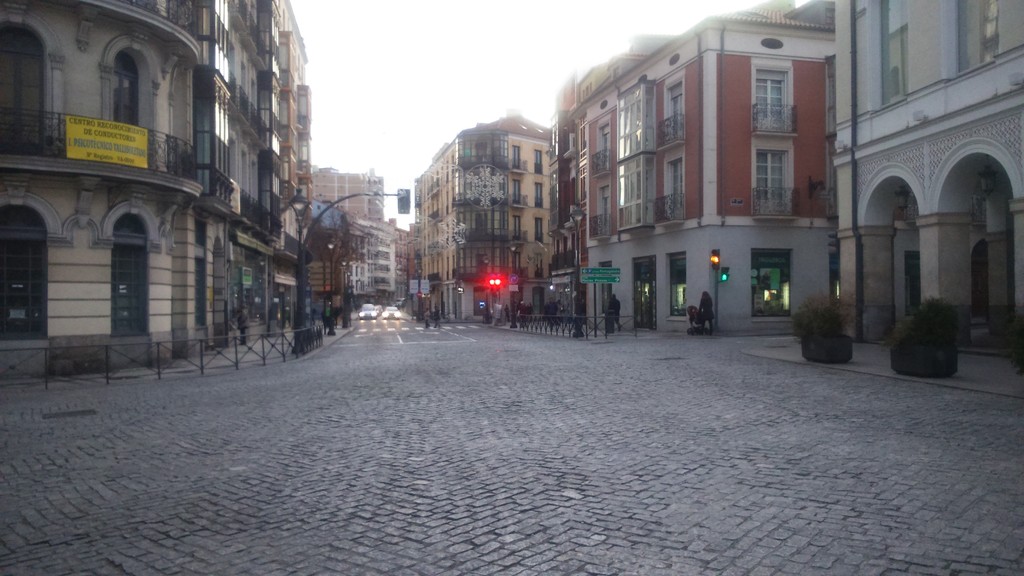 If what you really love is getting lost in a city's streets and letting it consume you, the best place to do this is around the Cathedral. It's true that the Cathedral is nothing spectacular, but it's just a few steps away from the city centre and surrounded by interesting places to see. Plaza de la Universidad is a good example of this. Just beside it is the recently restored Law Faculty building (well worth a photo), and you can take another snap with Miguel de Cervantes Saavedra in the square. On the other side of Plaza de la Universidad you'll find the Plaza de Portugalete, from which you can see the Church of Our Lady of Antiquity, one of the most beautiful churches in the city. These features heighten the charm of the streets linking Plaza Mayor to the Cathedral, and are a big attraction for visitors with fine taste, as well as for those who fancy taking a seat on one of the terraces to enjoy the views.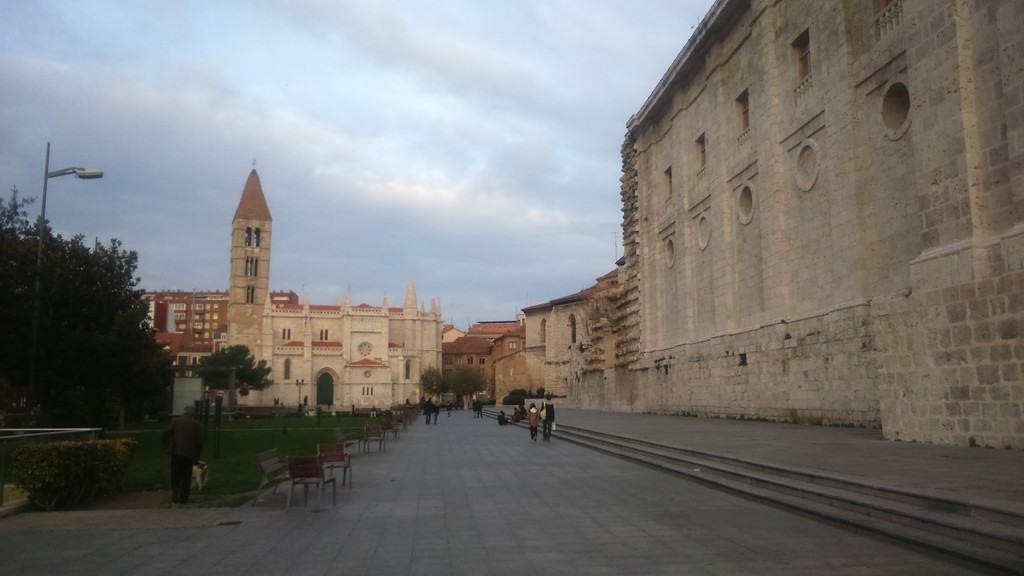 The Teatro Calderón can be found near this old area of Valladolid. It is the most important theatre in the capital, and was named in honour of Calderón de la Barca. If you have the opportunity to visit the inside and see a current play, don't miss it, as the theatre is very worth viewing from the inside. It's also the general headquarters of SEMINCI (Valladolid International Cinema Week), celebrated annually. We'll talk more about SEMINCI in another entry. Almost in front of the theatre is the Penitent Church of Our Lady of Sorrows, which I won't lie to you, I haven't been to, but everyone says it's a must-see, so it's on my to-do list.
If you carry on walking and reach the end of Calle de las Angustias, you will find yourself on Plaza San Pablo. Here you can get your top-notch camera out again. The façade of the Convent of San Pablo and San Gregorio is incredible, and I'm sure you'll really like the Plaza in general. It's slightly far from the city centre, but it won't take you more than 20 minutes if you walk there from Plaza Mayor, and the walk will be more pleasant if along the way you take the time to view the places I've told you about. One of Valladolid's most popular nightlife areas is nearby (Plaza San Miguel), but I'll leave this until I tell you about Valladolid nightlife in another post.
---
Photo gallery
---
---
Content available in other languages
Want to have your own Erasmus blog?
If you are experiencing living abroad, you're an avid traveller or want to promote the city where you live... create your own blog and share your adventures!
I want to create my Erasmus blog! →