My mum made my Erasmus experience
My granddad was in the army and when my mum and her sisters were young, they got the opportunity to live in Cyprus on an English military base in Dhekalia. They arrived in Cyprus at night, when my mum was only 7 years old. Her first memory of Cyprus was being scared that the moon was following her. It was huge and lit up the dark sky, she thought it knew where she was going. In England, the moon looks small and it is usually covered by angry grey clouds.
A few years later, they moved to Germany and then back to England again for good. My mum missed Cyprus and never felt at home in the U. K. so when she was 20 years old, she decided to apply for a job here and was successful. She packed her bags, said goodbye to my family and flew alone for 5 hours into Nicosia airport.
She met her first friend, Alison. Alison, also a British girl, was a few years older than my mum. She was tall, slim and was a model. She worked with my mum at a bar and over a few years, they became really good friends.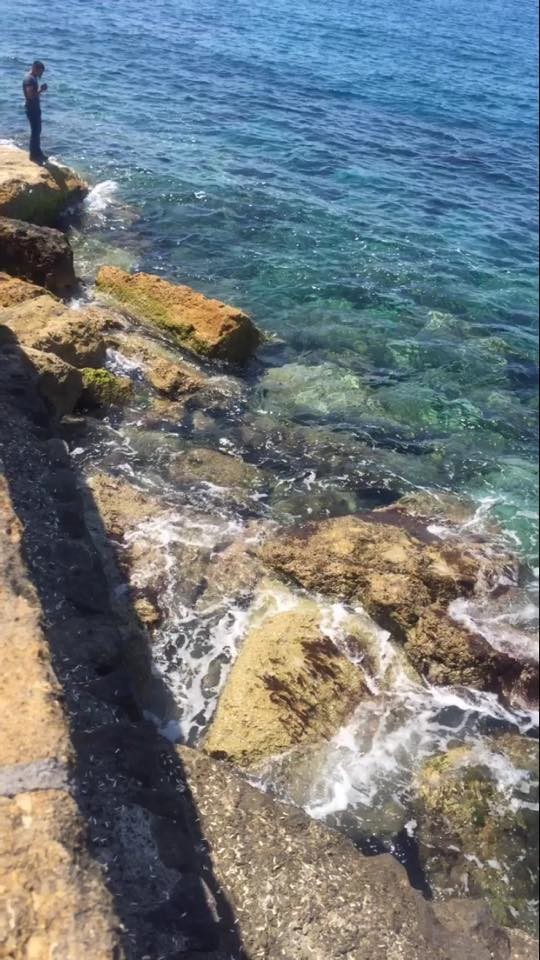 Last year April, I decided I wanted to take a study year abroad. My university offers loads of countries: Australia, Singapore, California, Mexico, Spain... I was spoilt for choice. But I chose Cyprus. Being half Greek Cypriot, and not really identifying much with my ethnicity, I decided I would go. I wanted to learn the language, learn how to cook some Cypriot cuisine and explore the whole island. Although, I am at the end of my Erasmus experience and I don't know how to cook one new Cypriot dish and the only Greek word I learnt was "estasi" which you use when you want the bus drivers to stop the bus.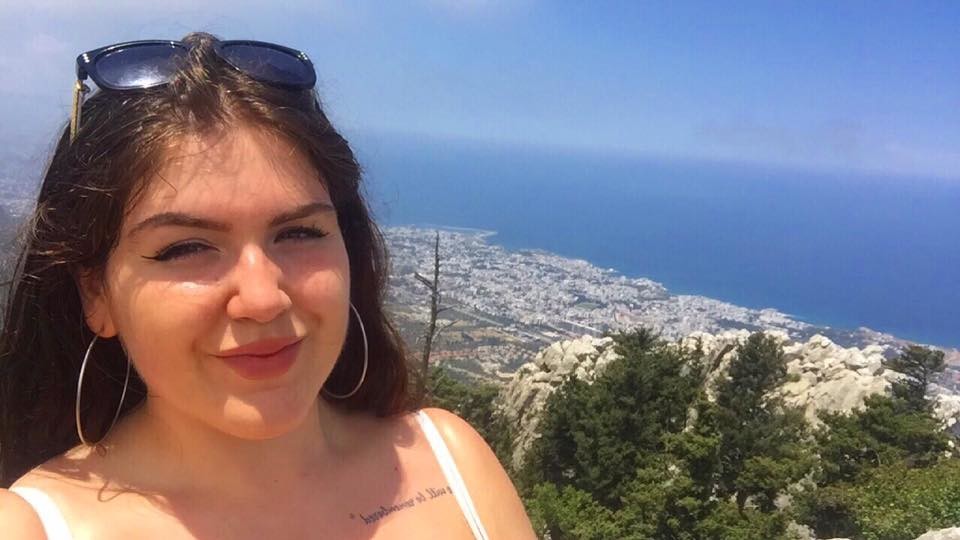 A few weeks ago, I decided I would surprise my mum with a holiday to Cyprus so that she could visit me and we could explore the North side of Cyprus together. Cyprus is divided into the North side, which predominantly Turkish Cypriot and the South side which is predominantly Greek Cypriot. Here is what we got up to:
Day 1
My mums flight landed at 00. 15 am and she was meant to be at my house at 02. 00 am. I called her and texted her 100 times. Her phone was off. I almost had a heart attack thinking something happened to her. What if she didn't make the coach? I waited outside my apartment for 2 hours and made loads of calls to my friends who were all asleep. Nobody answered. At 04. 00 am a taxi pulls up outside and I burst into tears. It's my mum. She's safe. She hugs me and apologises for the delay, the coach driver took a longer route and there were no taxis outside the station, so she went inside and had a coffee with the driver whilst waiting for one to come and pick her up. We go outside on my balcony and catch up for a few minutes. She shows me a present she bought me, a tote bag which has a picture of Ursula on it from the Little Mermaid, it says "Chillin' Like a Villain", we both laugh and then decide it is time for bed.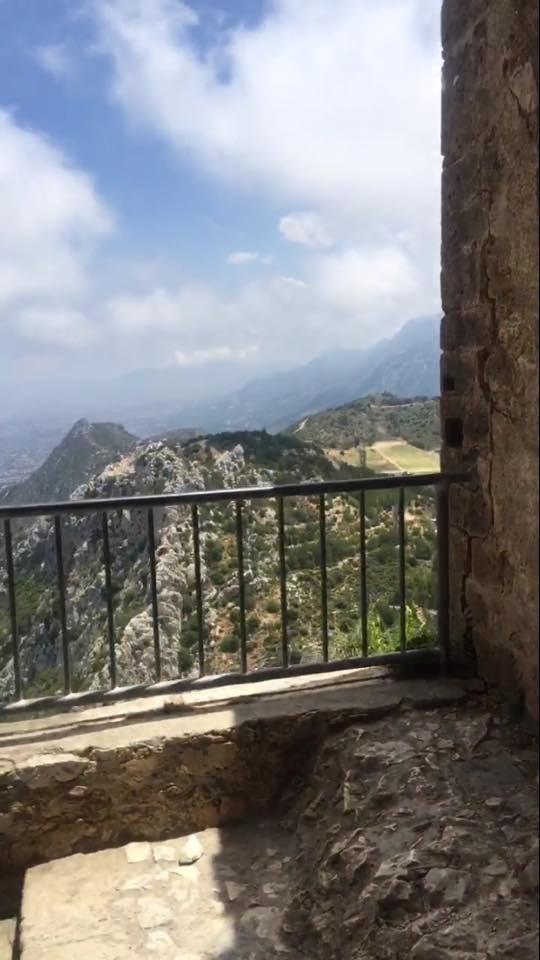 Day 2
I take her to Ledras, a shopping area where the border between the Greek and Turkish Cypriots is. We walk there, it takes 30 minutes and we shop on both sides. We watch a traditional dance and religious ritual called the Whirling Dervish. She meets my friend Besim, a man who works in the bazaar selling scarves. We play 5 rounds of backgammon, she loses 4. We drink Turkish coffee, water and orange juice and eat a sweet pastry which has white cheese on the inside. Besim gives her a scarf for free and we arrange to meet up with him on Day 4 so he can take us around the North side in the car we hired.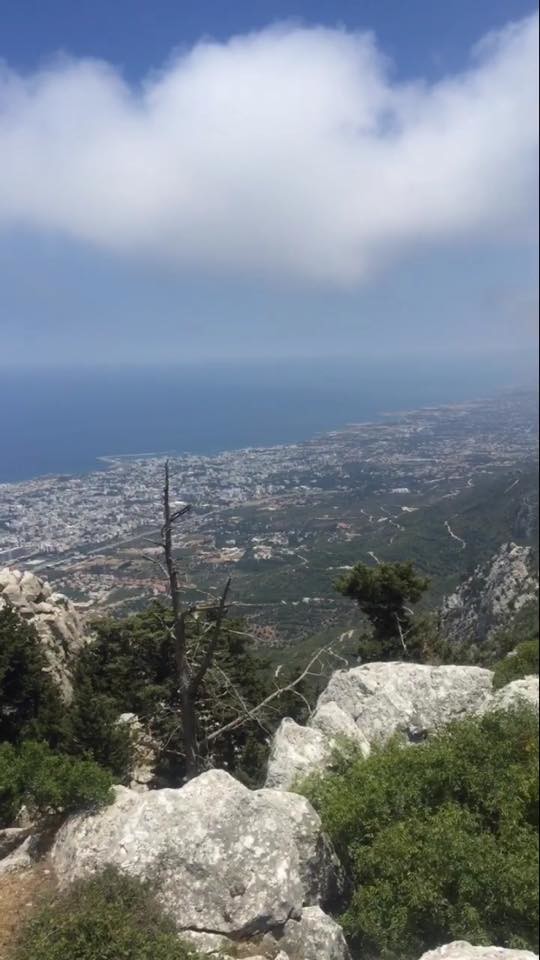 Day 3
We pick up our hire car and find out we cannot cross the border with it. We are both upset. We wanted to explore the North side as we have already been everywhere on the Greek side when I was younger. We decide to make the best out of a bad decision and spend the whole day travelling around the bottom right of the island. We go to Nissi Beach in Ayia Napa and Protaras. My mum is upset, she remembers there being a huge fig tree on an island in the sea in Protaras, but it is not there anymore. We eat at Blue Peter restaurant. She orders pork kebab and doesn't like it, I order sea bass and love it. We go to Deryneia, Larnaca and Dhekalia where she grew up. We get to the base where my mum used to live and the officers tell her to come back tomorrow day time as it is too late for her to enter now. We decide we will drive up as close to the border as possible as my mum wants to see Famagusta. My granddad used to take her and her sisters to Famagusta beach when they were younger before the island was divided. My mum gets us lost close to a military area and forbidden zone. We see a half naked Russian man and ask him for directions. He cannot speak English and we find our own way out.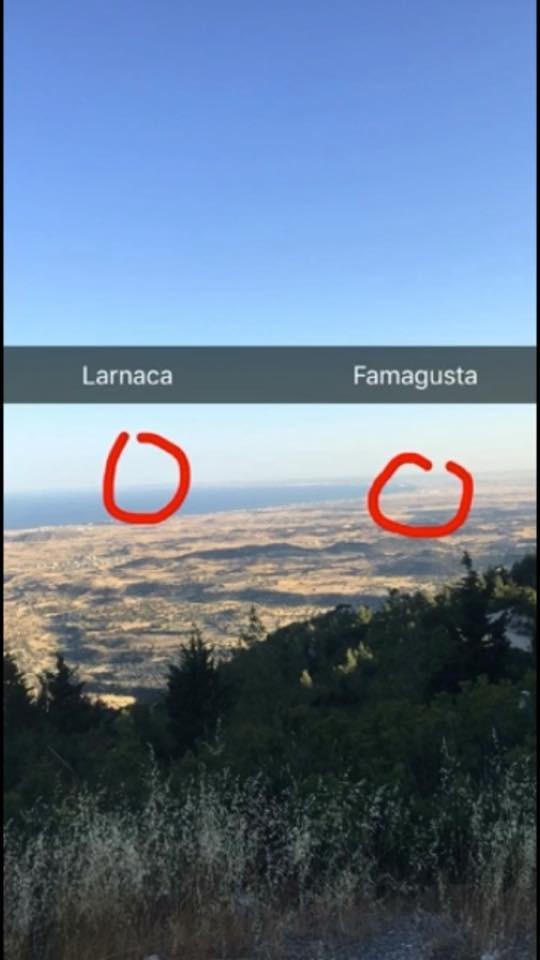 Day 4
I have a presentation to do in a few days which I need to complete, my mum tells me she wants to go back to Ledras and play backgammon with Besim. She goes. I stay home and do my presentation. Besim agrees to show her around the North side if she hires a car from the North side. My mum agrees and they make plans to hire a car tomorrow. We have plans to see my friend and her mum later in the day but my friend cancels as she has a hangover. My mum is disappointed but we decide to go back to Dhekalia. There are different officers in Dhekalia today. They do not let us enter the military base where her old house was because they are on a high security alert following a bombing in Manchester arena. My mum does not get to see her childhood home and they tell her it has been knocked down anyway. We drive to Larnaca and look for the Salt Lake. My mum remembers there always being a lot of flamingos there. We find it but it is too dark to see anything. We decide to look for my mum's old friend Alison. We drive to her old house and we find her. We go inside and drink frappes and agree to meet her and her husband in a few days to have traditional food.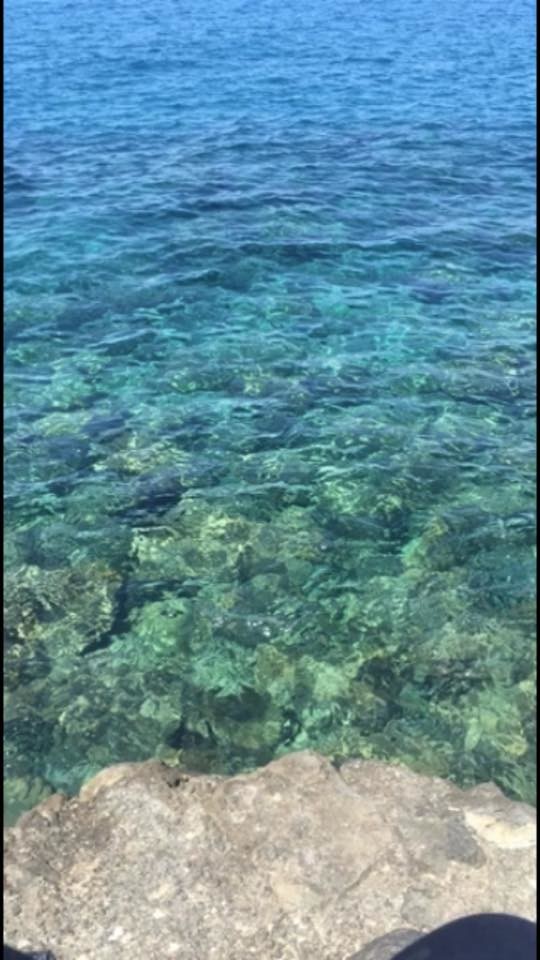 Day 5
We walk to the North side again and decide to rent a car from Sun Rent A Car in Nicosia. Besim takes us and he drives. My mum and him have an agreement that he will drive on the way and she will drive on the way back. My mum realises that Sun Rent a Car gave her an automatic car instead of a manual one. She tells Besim she does not want to drive as she is scared she will have an accident. Besim agrees to drive. We go to St. Hilarion's Castle first. My mum and I do a 40 minute hike. She is wearing a blue dress, white sandals and big earrings. I am wearing trainers and gym leggings. We get to the top of the castle and decide the hike was worth the sweat and the view we have. We see all the mountains and sea. It is beautiful. We get to the bottom and make our way to Bellapais. We eat meze and kofte (meatballs). We head to Kantara castle and it takes ages to drive up. My mum feels sick after seeing the sharp bends in the car and how high up we are. I persuade her to climb to the top with me. We see the whole of Cyprus from the top and the view is incredible. We go back down and make our way home through Famagusta.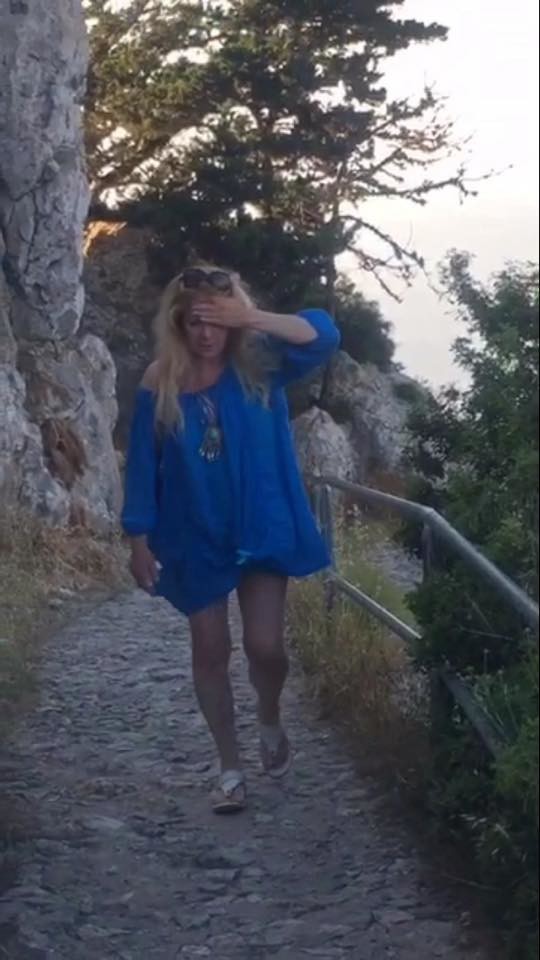 Day 6
We go to the North side again. We hire a different car which is manual, fill up the tank with 50 TL (Turkish Lira) of petrol and start to drive. The car is making a funny noise and someone behind us keeps beeping us. I realise it is someone who works at Sun Rent A Car. He tells us to come back. The car has a clutch problem. We stay in the car hire place and my mum has a Turkish coffee. One of the workers drives me to the supermarket to get a packet of crisps as I am hungry. After two hours we get a new car. We start our journey. We look at the ruins in Salamis and the beach. The water is clear and the sand is golden. We decide we want to see the pan handle. If you look at the map of Cyprus it has a long pan handle-shaped outline. We drive to the very end. It takes 2. 5 hours. We come off the main road for part of it and we drive on dirt roads. It is very bumpy and has loads of potholes. It makes me feel ill. We get to Golden Beach and see the island next to Cyprus. The view is beautiful and we sunbathe and go into the sea. We pick up two hitchhikers, one girl from Poland and one girl from Czech Republic. We drop them off and decide to go back home through Famagusta. We look at Famagusta harbour and see some ruins. Our car starts to run out of petrol and we get lost. We do not have enough Turkish Lira to pay to fill up our car, we only have euros. We find a lady and she helps us find our way back to the road we need to go home. We can feel the car running out of petrol but luckily find a petrol station on the way. The man told us we can pay in euros so we fill up our tank and go home.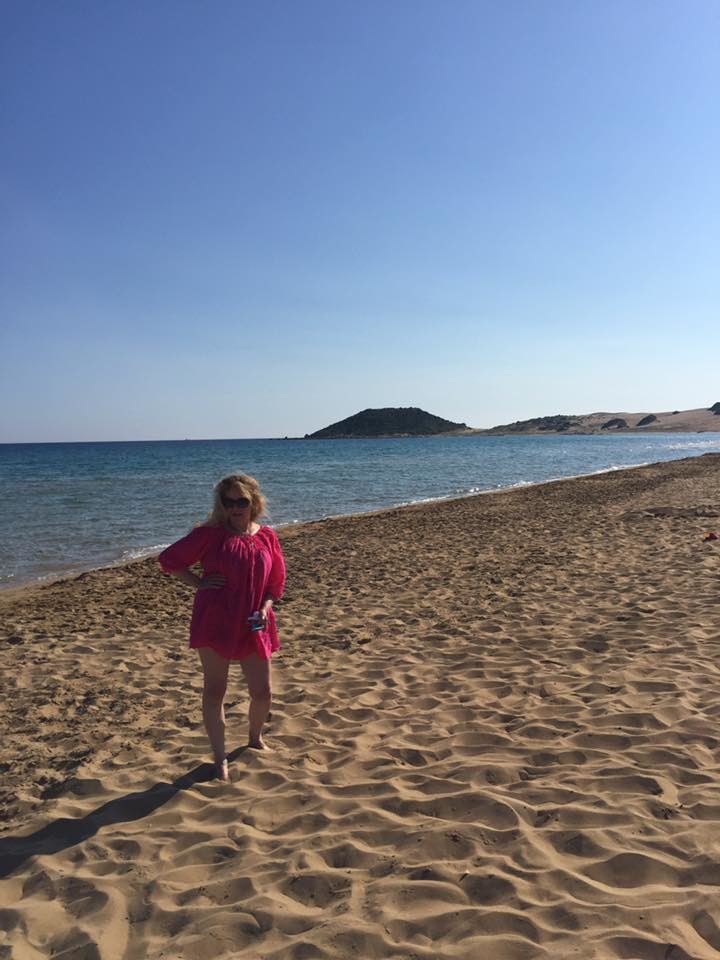 Day 7
Today I present my presentation at university. My mum drives me there at 09. 00 am, we find out my presentation is at 11. 00 am. We have a drink in the cafe and she tells me to present my presentation to her and practice while we wait. I do my presentation and we decide to find my mum's old friend Androulla. We drive around for hours and it is very hot. We ask loads of people. We do not find her. It gets to 15. 00 pm and it is time for us to return our Greek car. We sign off all the paperwork, then get a taxi back to my house. I nap for an hour and my mum starts getting ready for our dinner with Alison and her husband Nico. She wakes me up and I get ready too. They pick us up and we drive to a place 10 minutes away from my apartment. The food is amazing. We discuss the Cypriot conflict, pay gaps, health care and Brexit. The waiter gives us free watermelon and we go home. My mum and Alison agree to meet up in August when Alison comes down to visit her mum. Nico and Alison drive home and we sit on the sofa and my mum gives me a foot massage. We talk for ages then decide it is time for us to sleep. I go to bed and my mum packs her suitcase and stays up until 02. 00 am cleaning the house to surprise me when I wake up.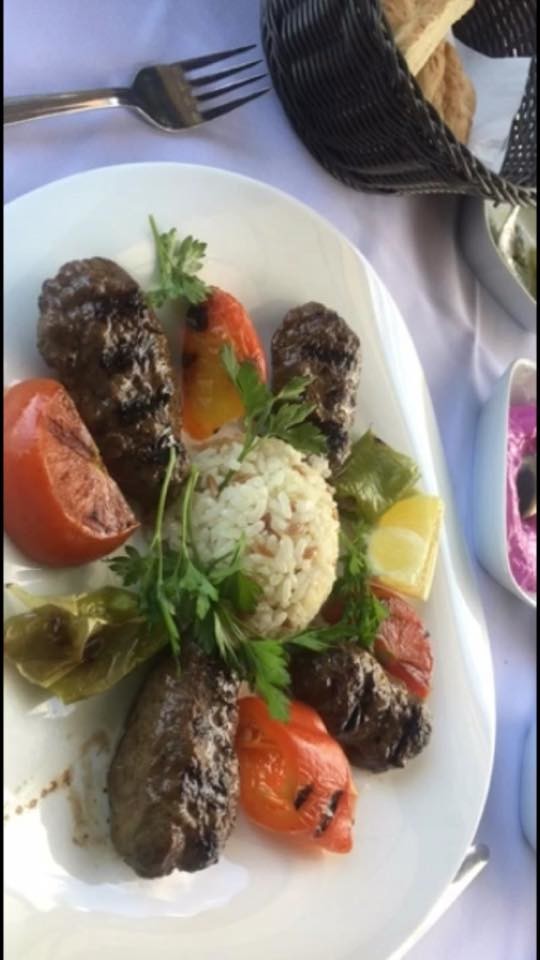 Day 8
My mum is catching a shuttle to the airport at 10. 00 am. I wake up feeling really ill and cannot walk her there. I feel bad but she hugs me and tells me not to worry. She knows the way. She says she is leaving the house at 09. 00 am so she can be early to catch the shuttle but ends up leaving at 09. 35 am. She tells me she doesn't want to leave, and I tell her I don't want her to either but we will see each other in 9 days when I fly back home permanently. My teacher emails me and tells me I got 92% for my presentation. I message my mum and tell her and she calls me when she lands and congratulates me. She goes home to put her suitcase away and leaves for work straight away.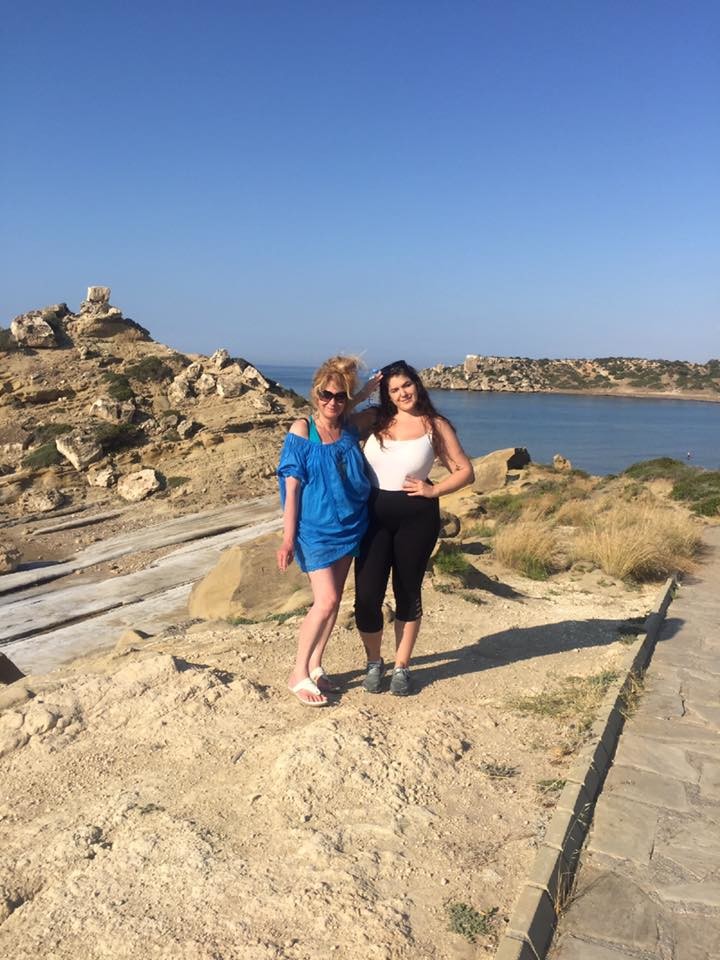 ---
Photo gallery
---
---
Content available in other languages
Want to have your own Erasmus blog?
If you are experiencing living abroad, you're an avid traveller or want to promote the city where you live... create your own blog and share your adventures!
I want to create my Erasmus blog! →