The adventure with algae
Facilities

8 / 10 points

Quality of the college

10 / 10 points

Is it easy to pass?

6 / 10 points

Activities

10 / 10 points

Tuition fees

2 / 10 points

Faculty

10 / 10 points
---
I'm a biologist. One of the subjects that I chose In the Faculty of Science is Phycology. Phycology means the study of algae. I started my journey in the class where I was the only Erasmus student. The professors were nice and full of energy each time. I loved to see the passion and this made me more interested in the subject. The only hard thing was the classmates because almost all the time they spoke in czech. I don't know czech and is impossible for me to understand something. Anyway, I will not tell you details about the lessons. I just want to show you how the fact that I had Phycology changed me.
First, I want to pinpoint that I felt like an expert in algae because we had to present some articles each semester. By the way, the articles were 20 pages sometimes...In the first semester I started to talk with one of my classmates, and in the second semester, I can say that she was my friend. Then, I was invited to learn salsa with another classmate that was shyer.
In the end, I enrolled in a Phycological trip with these cool professors and the girls. Now begins my revelation.
We went to a town called Komarov near to a protected area called Brdy. The purpose of the trip was to collect samples from this area. On the first day was the same problem, everybody spoke czech. This time the professors too. So I was a little bit disappointed that I have to spend 4 days like this. Next day, we separated into teams and each team had a professor. We had to collect samples from some ponds. When we arrived, the professor left us and we went on our own to discover the place. On the way, we encounter a place where was forbidden to enter because the soldiers had shooting program. We manage to cross this part somehow and we got lost. After a while, we saw a soldier. He was so excited to see some girls. My classmates told him the problem and after a couple of minutes his boss appeared in a military car. He said to us to get up because he will take us to the pond we need. So we traveled across the forest in this military car, holding ourselves the best we could and looking at the soldiers through the window. We finished our trip with a good czech beer and some food and then we went back to identify our algae.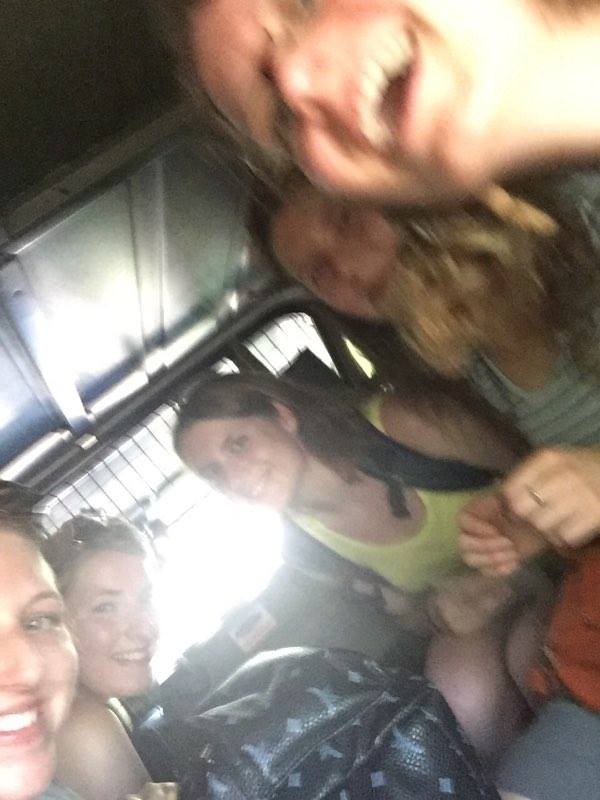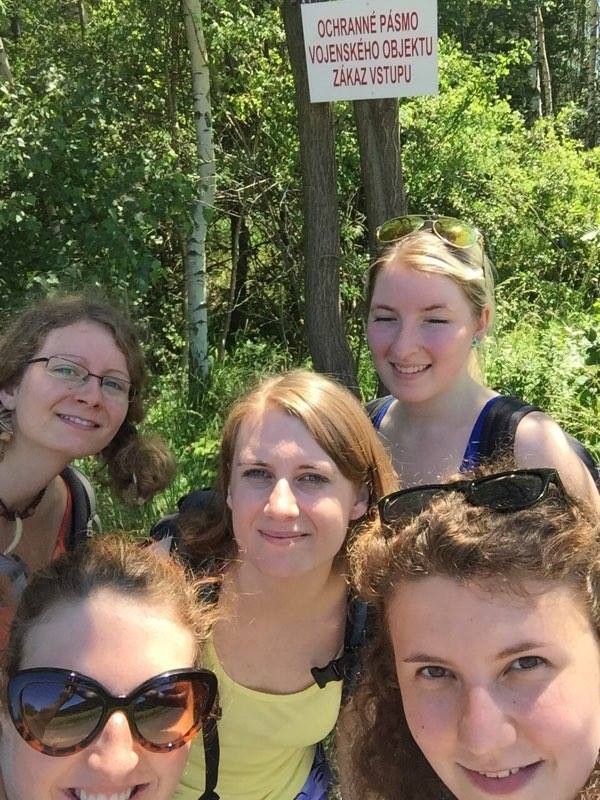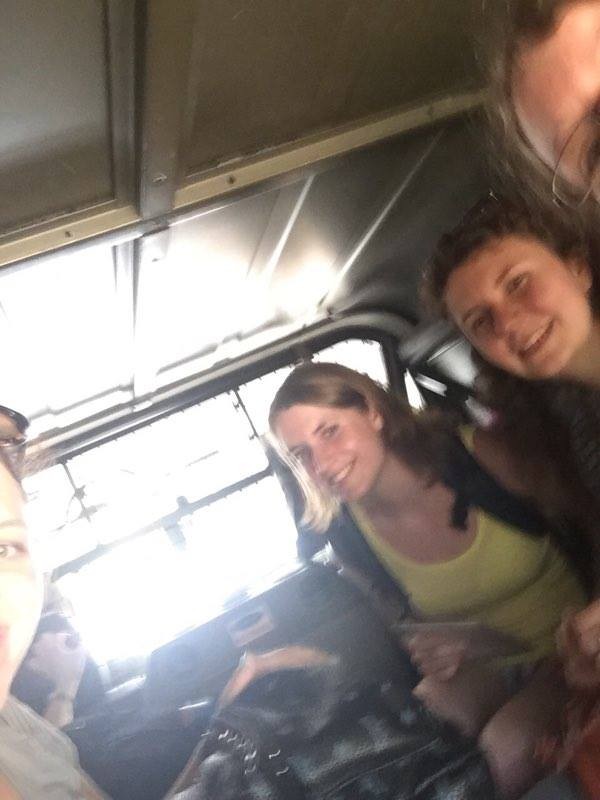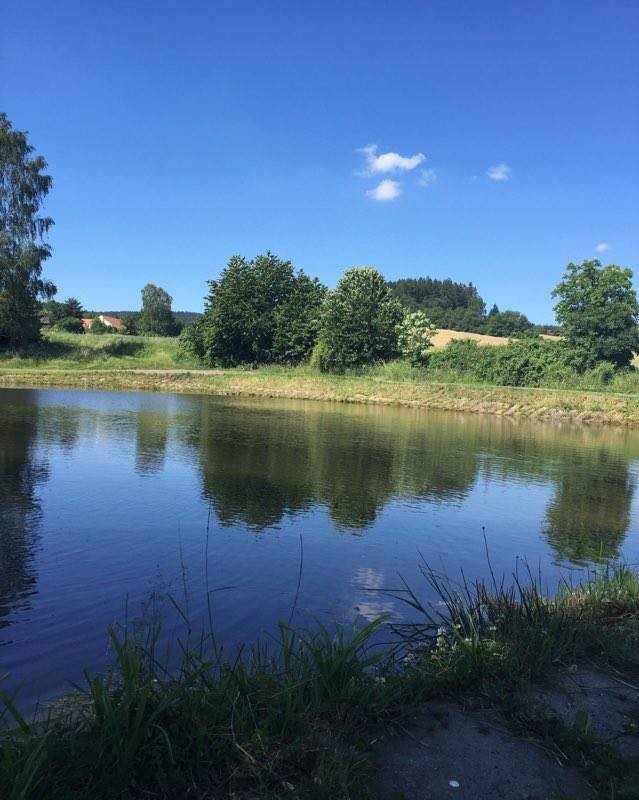 We had no time for ourselves (we got up at 8 am and go to sleep at 2 am), but we worked every time laughing and drinking beer. The time passed without knowing. We had many activities related to learning and it was fun. For example, a night game like a treasure hunt after cooking some sausages at the fireplace and singing off the activity game with scientific words. Slowly they started to speak in English and I met wonderful people. They told me that their English was not so good so they were shy to speak with me. I was surprised to hear that, but I am glad that in the end, we had such a good time together.
After this, I realized that with passion you can do everything, and the most important, you can teach students in a way that they will remember forever the experience and the information. The language is a barrier, but after you get to know the person and you gain confidence nothing else matters because you will have a connection. I don't know how it's possible that in four days I met people that influenced my life so much, from professors to classmates. Thank you.
---
Photo gallery
---
---
Content available in other languages
Share your Erasmus Experience in Charles University in Prague!
If you know Charles University in Prague as native, traveler or as exchange student... share your opinion on Charles University in Prague! Rate different characteristics and share your experience.
Add experience →