My Experience in the University of La Coruña, Spain. By Maria
Facilities

6 / 10 points

Quality of the college

8 / 10 points

Is it easy to pass?

4 / 10 points

Activities

6 / 10 points

Tuition fees

8 / 10 points

Faculty

8 / 10 points
---
What is the University of La Coruña like in general?
Well, in general, with its positives and negatives, it is a good university.
I guess, like with all universities, you have to adapt to the new "Bolonia Plan". In physiotherapy, we are a little screwed to say the least. With it being the first promotion of this "Bolonia Plan", we are the guinea pigs and we have been seeing how all the different courses that came back have lots more facilities. Our degree is already practical in itself (you need to practise the various scenarios and treatments with your classmates) and afterwards, you go through different clinics and hospitals in order to put your work into practise with real patients. So, if this wasn't enough, they have increased the contact hours so that they can give us those famous "interactive" classes, as well as increasing the non-contact hours and sending us work that, the majority of the time, is absurd. When I say absurd, I mean the kind of work which only includes me re-writing the information of a text book onto a different piece of paper without any kind of clinical analysis included. Not only have we complained (by "we" I mean all of our group of students), but the teachers have as well. Their workload and their contact and non-contact time has all increased, outside of the hours that they dedicate to their profession, as most of them not only work as professors, but they also practise medicine too.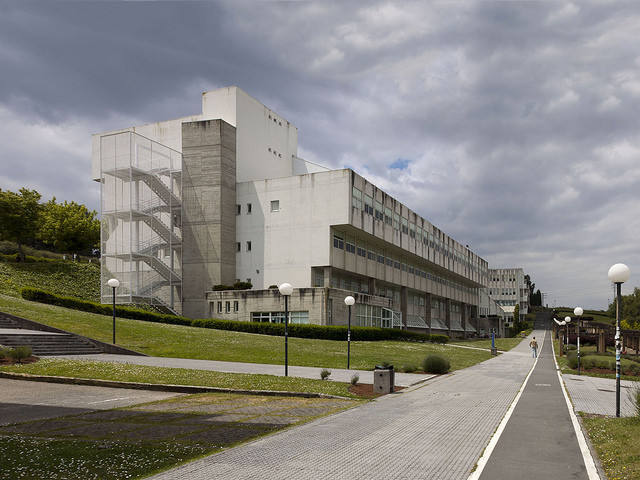 Little by little, they have been polishing their study plans and making them better. In my first year of this degree, I lived inside the faculty from 8:00 until 20:00 almost everyday, with a 2-hour break for lunch. Well, obviously this should be the amount of time you dedicate to your degree, but as we all know it's only your first year... The first time you are away from home, and you have to enjoy it. After 1st year, comes 3rd year - the hardest year of your degree. From 8:00 until 14:00 every morning we had to work as a trainee in a clinic or hospital (and when I say as a trainee, I mean working under the supervision of a professor) and during the afternoons from 16:00 until 20:00 or 21:00, we had classes. We mostly researched about our patients, did jobs... This year did get really long! And that's the life of a physiotherapy student!
Another thing I would like to highlight in order to show my unhappiness, is the way that the ORI works. The delay and, in some cases, the unreliability of the paperwork deadlines have given me such a hard time, even putting my place to study in Brazil in jeopardy. Furthermore, the information that they give you is so limited and when you already don't have a clue how to do all the paperwork for the Erasmus/Bilateral deadlines, it gets even worse when Brazil requires so much more.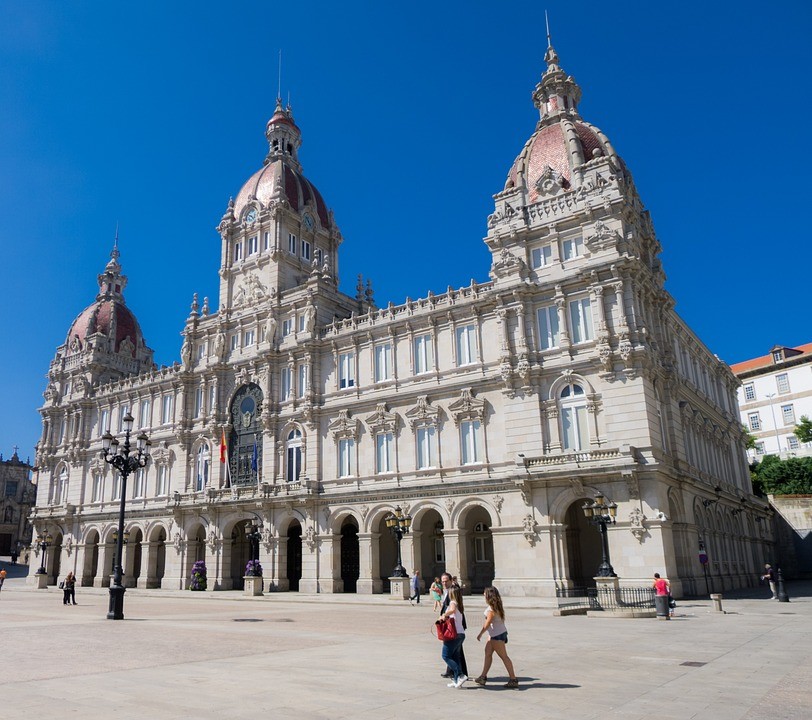 How are the facilities?
The University of A Coruña has three campuses; Elviña, where most of the faculties are; Zapateira, a little higher up from Elviña; and Oza, which is on the other side of the city towards the exit for Santiago, near all of the hospitals where they do Occupational Therapy and Physiotherapy. They also do nursing here but it is not affiliated with the UDC (University of La Coruña). The transport system is quite well-communicated for arriving anywhere on the two first campuses, as one is located after the other one. The University Bus goes through parts of Coruña every 5 minutes. Sometimes it is even common to see two or three buses together.
In order to get to the Oza campus, the nearest stop was 10 minutes walk away until three years ago. At first glance, it doesn't seem like much of a problem, but I can confirm that if you don't go by car, in some days during the winter when it is raining, it truly is a pain in the ass because there's nowhere to shelter from the rain and umbrellas don't help at all. Three years ago, they added a bus route that took you to the faculty's own door and it ran approximately every 20 minutes. The petition was supported because the Oza Maritime Hospital is right next door and there was no bus arriving there that didn't include having to walk for 10 minutes.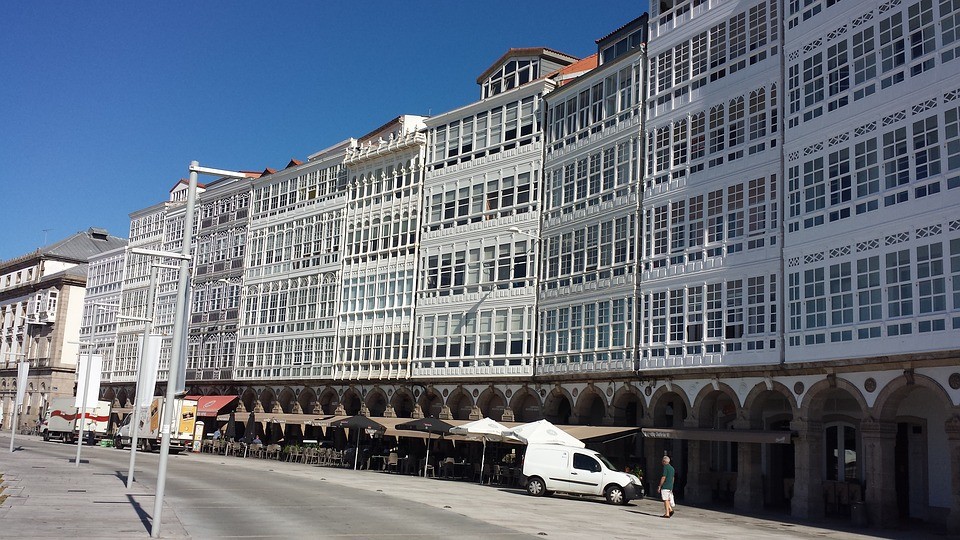 Our faculty doesn't look very new from the outside (it's damp and old-looking), but on the inside it is very well equipped. It is a small building but perfectly furnished with all of the necessities. The degrees in our faculty don't have a large capacity, so much so that, when I speak about physiotherapy, there are only fifty places, a number which has been decreasing over the years. It has various classrooms where lectures are given, a main assembly hall, an auditorium and various office spaces on the last floor. We also have changing rooms so we can put our uniforms on and various laboratories where we carry out our practical work and learn about the technical side of treatment, manual or with electrical current equipment.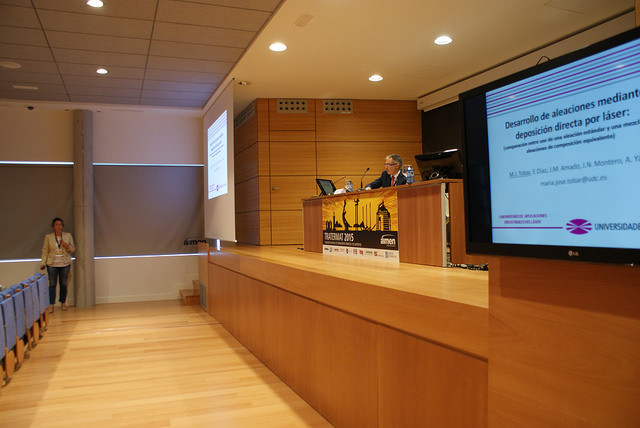 The library feels a little small sometimes in terms of space, but they hardly ever overflow. They have huge tables which have space for about six people around them, a room where you can do group work and a series of individual cubicles that are great to study in or comfortable when you are doing an assignment that requires a lot of concentration. Furthermore, the bibliographical consultation is very complete, including a whole room of physiotherapy and medicine journals. Even if you can't get an article physically, you can ask the faculty and you'll be able to get it in a few days.
Leaving the building, there is a cafeteria/kitchen between the faculty and the hospital. The first year I spent here, I went there as much as I went to class, getting to know my classmates over the table and however sad it may seem, we played cards too (it wasn't the first time we missed class due to being entangled in an interesting game of cards). During 2nd year it was closed as it was changing owners, but it has opened again and regained its popularity.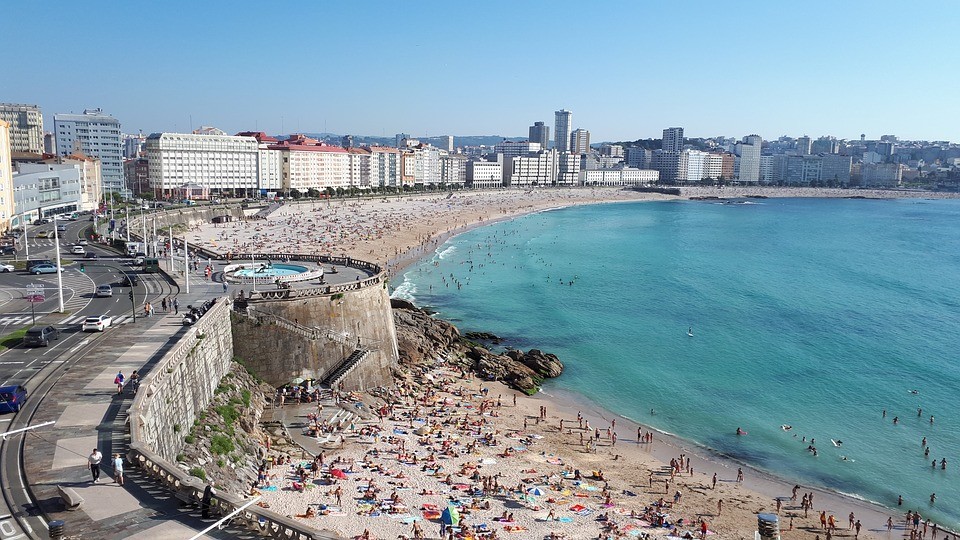 The teaching?
Teachers... Like everywhere else, there's a little of everything. From my experience in my degree, there are two definitive types of teacher: young and old. Those who are excited to learn and teach their students with passion, and those who are at the other end of the spectrum: they at the end of their tether and only need to work for five more years until they can retire, and they can't see past what they studied in their time. The staff are, in general, very good. Something important we have is that for each area of expertise, we have specialist professors in that area.
We also have professors that have been very well-mentioned and important in the world of physiotherapy, both in its evolution and in its practice. There are various examples: our Director of Education Ramón Cervantes, who has been the President of the AEF (Spanish Physiotherapy Association) and a member of the WCPT (World Confederation for Physical Therapy). Furthermore, we have Luz González, who has been secretary for the AEF, has won important awards and acknowledgements within physiotherapy and has made some great speeches at various international congresses. As well as José Luis Aristín, President of the COFIga (the Physiotherapy College of Galicia) and Sergio Patiño, the professional sports physiotherapist and owner of DeporClínica in A Coruña.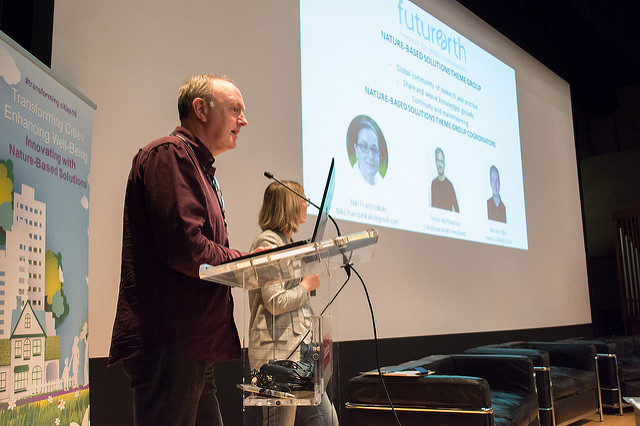 Among these, there are some collaborators and important professional figures that produce the Spanish physiotherapy journal. I could continue giving examples because they don't stop here, but I want to make a record of the importance that our professors have inside the world of physiotherapy. They are not just simple professors who limit themselves to teaching, but they are also involved in the process of evolution and improvement of our profession.
On the other hand, not all of them are gems. My colleagues and I have found that all of those who have been in the industry for years, and those who are deeply immersed in the social security system, are less and less eager to teach, and to learn as well it seems. As a teacher once told us, "it is not only good to know what you want to do, but also what you don't want to do".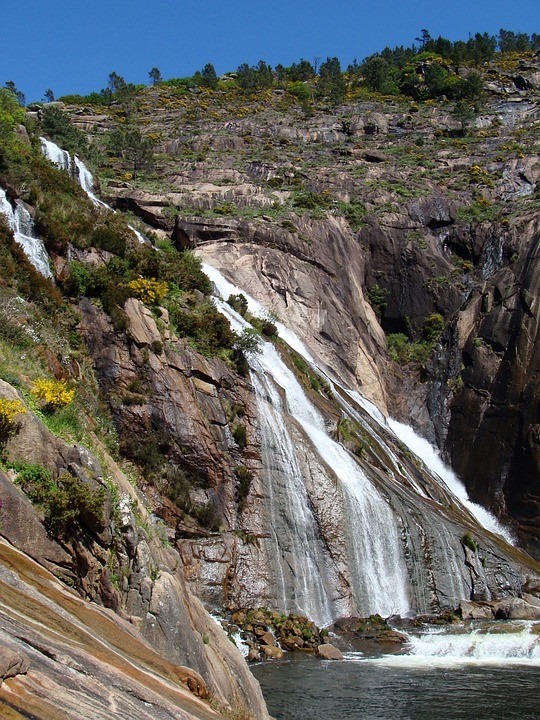 Is it easy to pass in the University of La Coruña?
Well, I can't say for the Erasmus course or students, but being an alumnus of the University of La Coruña, you have to smash it. Obviously, nobody is going to pass scot-free, so you really need to smash it. In some subjects you have facilities, maybe with work or practicals that can increase your grade, but that's not normal.
As of today, I know various students who have passed through my faculty (strangely, the majority of them were Brazilians, as well as Poles and Slovenians) and all of them had to work. Maybe not to our level, because some facilities have had students pass the teachers notes in English when they are doing their work... but anyway it is not an Erasmus pass like it happens elsewhere. If you want something, it costs you something.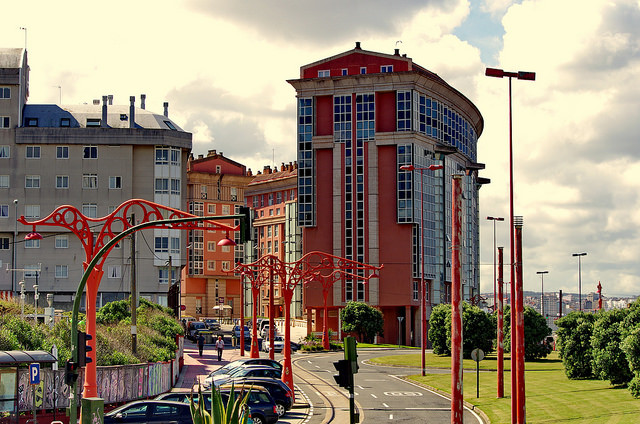 How are the activities organised by the university?
Our faculty organises (very well) courses for physiotherapists with important student discounts for us as students. However, the most important thing here is the activities that they organise for the Erasmus students. Well, the UDC has an organisation called the AEGEE which is in charge of the Erasmus events, mainly the group trips at an affordable price. There are trips to every part of Spain, weekends away in the snow or, for example, they recently organised a wine list to "get to know Galicia". These activities include anyone who wants to join in, UDC students, but they are specifically catered towards the Erasmus students.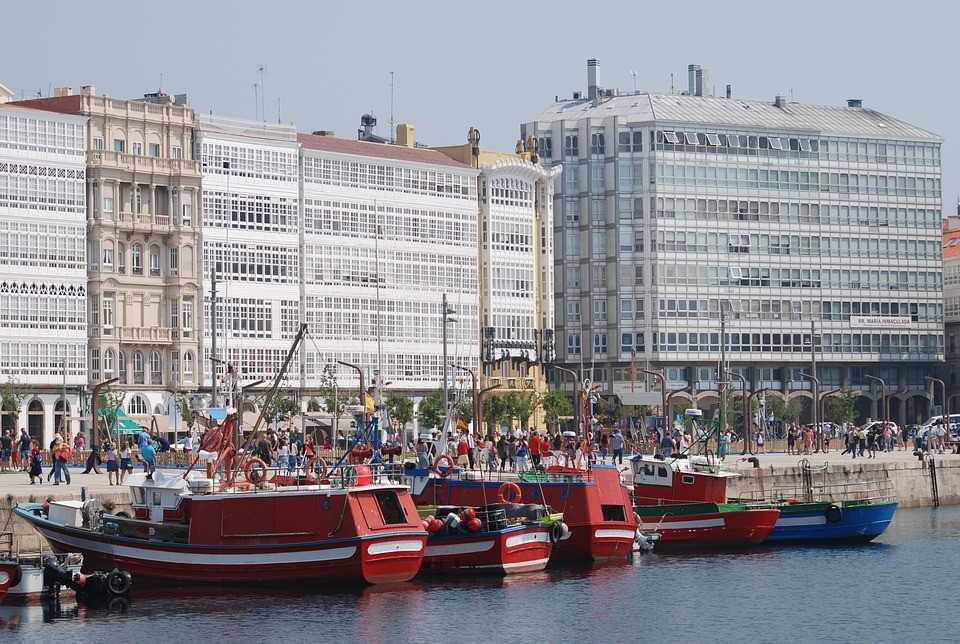 Do you think that they deliver quality teaching?
As I previously mentioned, in general, the professors at my faculty are important figures within the field. Therefore, their subject is very interesting. Although, some know how to make it more attractive, and if you really like it, the classes are quite pleasant (with some exceptions, such as primary care or legislation, the subjects that are compulsory but are just a formality).
Furthermore, it should be noted that the faculty of physiotherapy in La Coruña is the most important at a Spanish level and that is due to two reasons: One, because of the participation of the important and recognised professors in the field, as I have already mentioned, and the other is maybe due to their wide range of "unofficial" activities (something called clinical stays, EECC, which are done in your 3rd and 4th year of study). It offers training in areas such as cardiology, traumatology, respiratory medicine, sports physiotherapy, neurology...
Here is a link to my faculty if you're interested.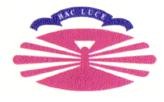 ---
Photo gallery
---
---
Content available in other languages
Share your Erasmus Experience in University of La Coruña!
If you know University of La Coruña as native, traveler or as exchange student... share your opinion on University of La Coruña! Rate different characteristics and share your experience.
Add experience →