Paying homage to Hachiko
Even though I had already paid homage to the Hachiko during my family trip to Osaka in 2017, I still wanted to visit the iconic Akita's statue in Shibuya. As a dog lover, I was moved by the story of Hachiko, the loyal dog who always waited for his master Dr Ueno at the train station.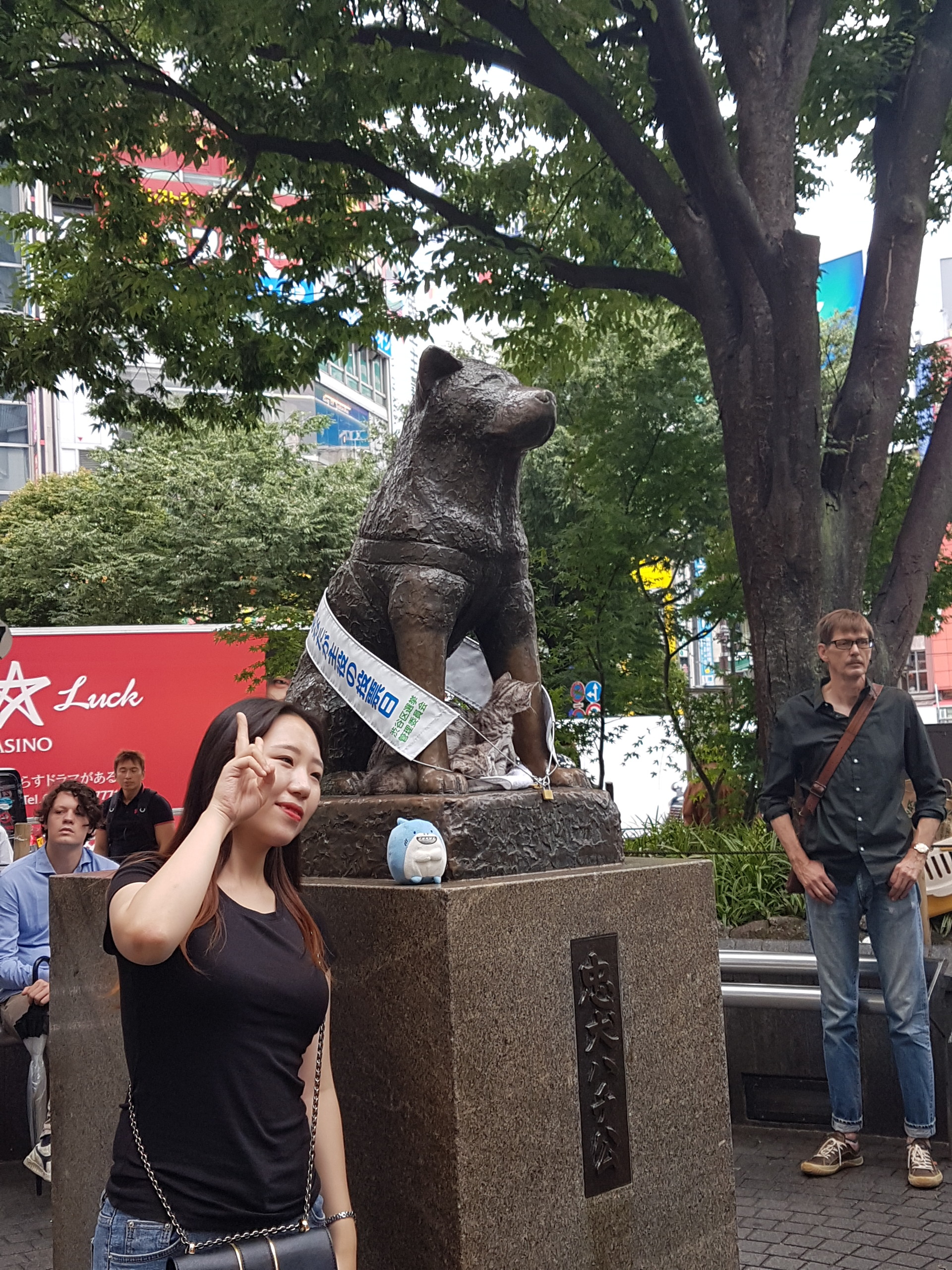 A tourist poses in front of the Hachiko statue. 
When I watched the Hollywood version of Hachiko's story (starring Richard Gere), I soon began to appreciate the bond between humans and dogs. At the end of the movie, I was bawling my eyes out. Now I understand why my friends are devastated when their dogs die. It is painful to lose a pet who is dear to you. 
Just a bit of a background on how I developed my love for dogs. One of my family members is allergic to furry pets, so we couldn't have a dog at home. The only way I could have a dog was through buying a virtual one at Nintendogs. 
Since I didn't have much exposure to our furry friends, I soon developed a phobia for them. Whenever I visited my friends' houses, their huge guard dogs would be growling at me. If their dogs were small, they would often chase me around the house. I generally hated dogs because they could smell fear, and *lowkey* bully you. 
Fortunately, I was able to get over my fear of dogs when I visited my cousin who introduced me to her friendly and kind Pomeranian, 
When I visited Tokyo last month, I told myself that my trip would not be completed without a pilgrimage to Hachiko. From Shinjuku Gyoen National Park,  I took the train headed to Shibuya. 
All around the Shibuya district, I found vending machines, shops, snacks and memorabilia dedicated to Japan's favorite dog.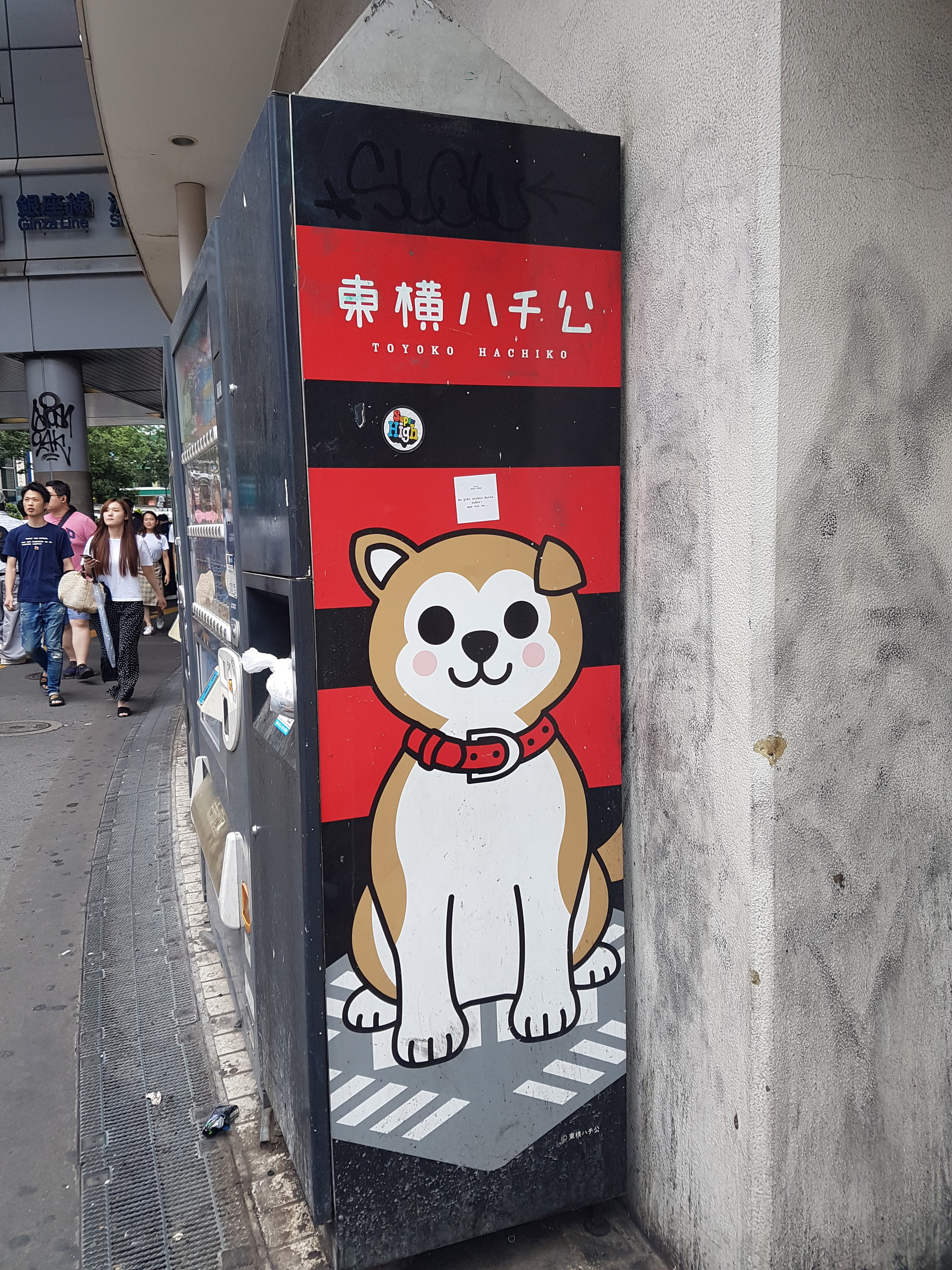 I saw this vending machine as I walked out of Shibuya train station. Many other vending machines in Shibuya had this design. 
The Hachiko statue is right beside the JR Shibuya statue. I kind of got lost before I walked towards the overpass from the left side of the station. It's good that I circled back and asked people for directions.
I followed the sign posts until I saw a crowd of people, mostly from tour groups, who were taking pictures of Hachiko. What was really cute was that there were two gray-colored kittens lounging around underneath Hachiko. 
At first, I did not recognize that there were two kittens beneath the statue. The color of their fur was similar to the color of the statue itself.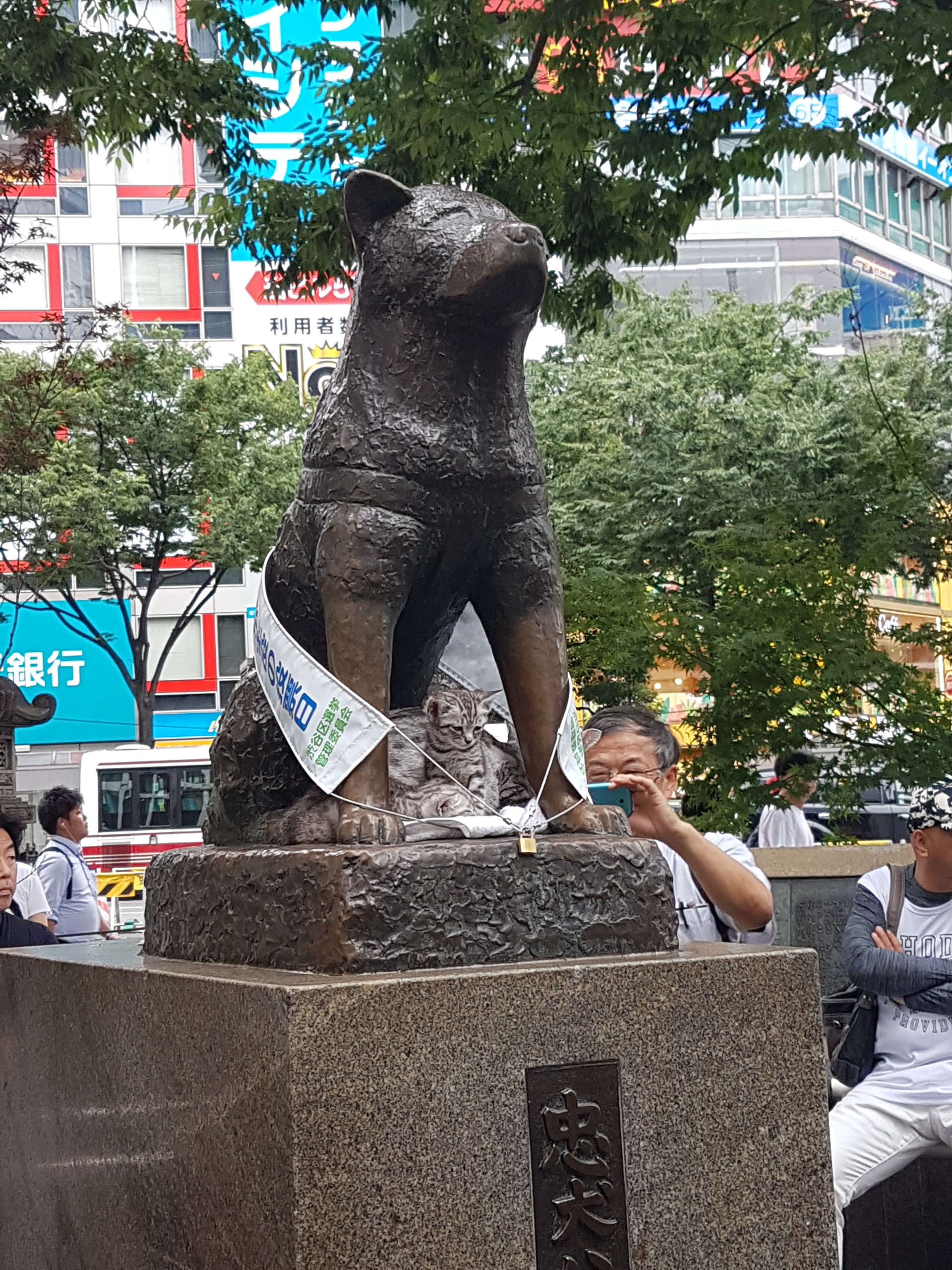 Look closely and you will find two adorable kittens nestled in between Hachiko's paws. 
I am very thankful that an Italian tourist took my photo. I also offered to take her group's photo as well. One of the drawbacks of being a solo traveller is not having a friend or trusted person carry your things or take solo shots of you. 
I was a bit shy to ask strangers to take my photos, but tourists and Japanese locals are generally helpful. In return, I offer to take their photos as well. 
I spent about ten minutes here, before moving on to the famous Shibuya crossing, right beside the Hachiko statue.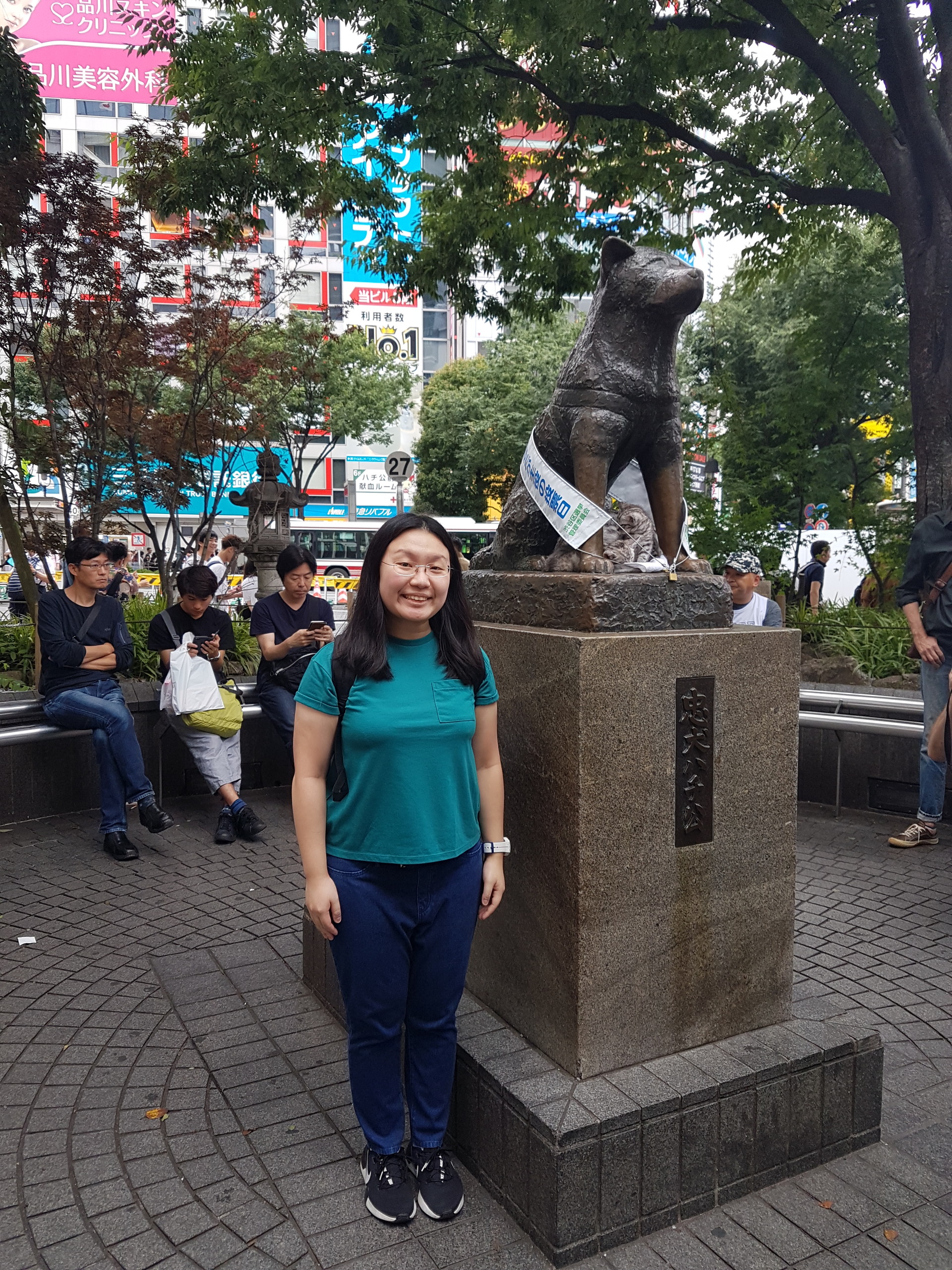 Paying homage to the loyal dog who never forgot about his master.
---
Photo gallery
---
---
Content available in other languages
Want to have your own Erasmus blog?
If you are experiencing living abroad, you're an avid traveller or want to promote the city where you live... create your own blog and share your adventures!
I want to create my Erasmus blog! →