Exploring Akihabara Electric Town
Anime has shaped a significant part of my life. My introduction to Japanese culture started with my interest in manga- when I begged my mom to order the Kitchen Princess manga series on Amazon, because my friends kept talking about it. 
I was so excited to read my first manga, although I was a bit surprised that the cover was printed on the "wrong" side of the book. I thought it was a printing defect, but my mom, who worked in Japan for a few years, told me that the Japanese read books from right to left, not the way that Western books were written. 
I thought it was quite odd, but unique. My interest in manga was the start of my love for anime. Soon after I finished the Kitchen Princess stories, I moved on to watching anime shows like Kaichou Wa Maid Sama, Naruto, Prince of Tennis (PoT), and a lot more. I regularly watched these shows on AniMax, a Philippine TV channel dedicated to English-dubbed anime. 
It didn't take very long until I fully imbibed the anime craze when I started cosplaying some characters from my favorite series. To date, I have cosplayed Japanese anime characters like Usui Takumi, Zero from Code Geass and Mikasa from Attack on Titan.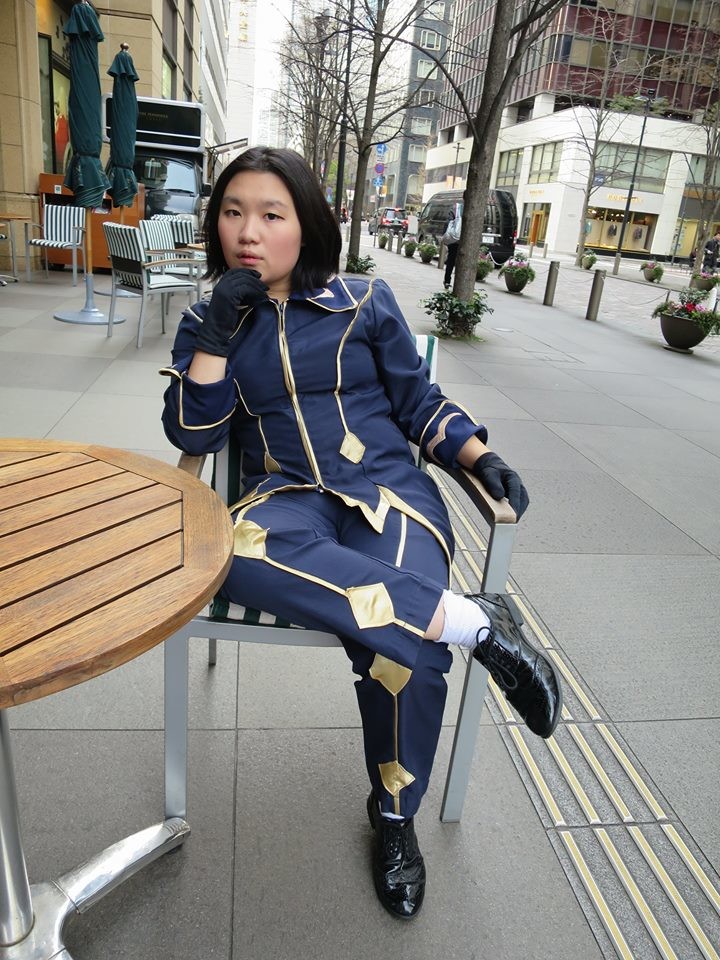 Cosplaying a genderbent version of Zero. Photo taken at the Peninsula Hotel Tokyo.
Even if I already went to Akihabara with my family during our trip to Tokyo, I felt that my solo travelling trip would not be complete without it. Although I cosplay less often and I don't really have a lot of time to binge-watch the anime series I want on Netflix, anime holds a very special place in my heart. 
Even though it has been perpetually raining all day, I mustered up all my strength to travel from Sensoji temple to Akihabara Anime Town. I rode a train to Akihabara, and when I stepped out of the train station, I was buffeted by rains. 
Although it was just drizzling, it was windy as well so my travel umbrella was not enough to keep me dry. 
Fortunately, I brought had plastic poncho in my backpack. I bought this poncho from Japan Home Center in the Philippines for only 88 Php (~2 USD) a piece.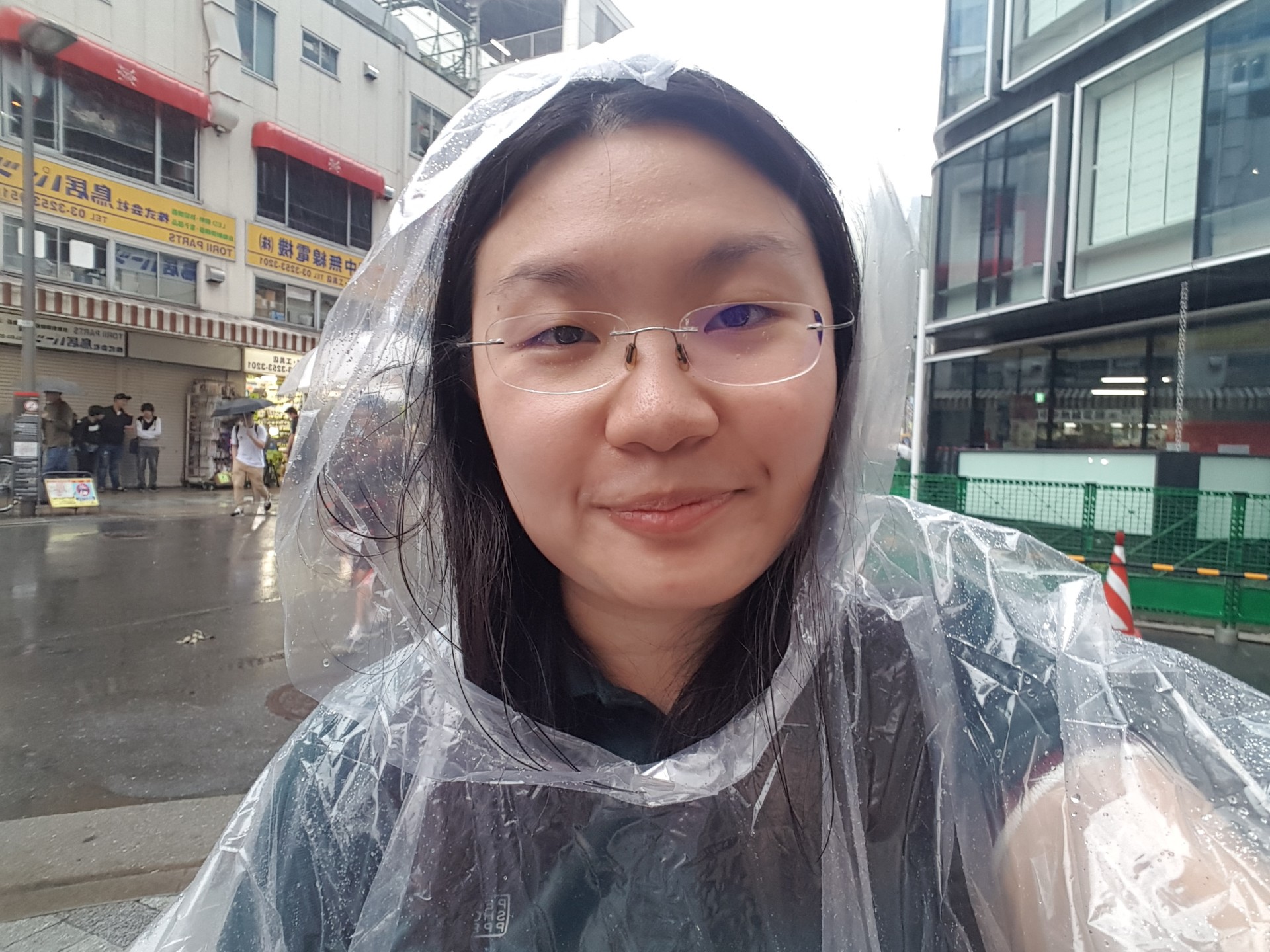 It was a challenge to put this full-body poncho on. It took some time getting used to wearing this, but it kept me dry.
To be honest, I kind of felt like I was wearing a huge plastic bag on my body, but it was better than getting soaked under the pouring rain. 
When I reached the start of Akihabara Electric Town, I was so excited to go around. Even a weekday, there were so many anime fans and enthusiasts going around, ocassionally carrying shopping bags and anime loot bags.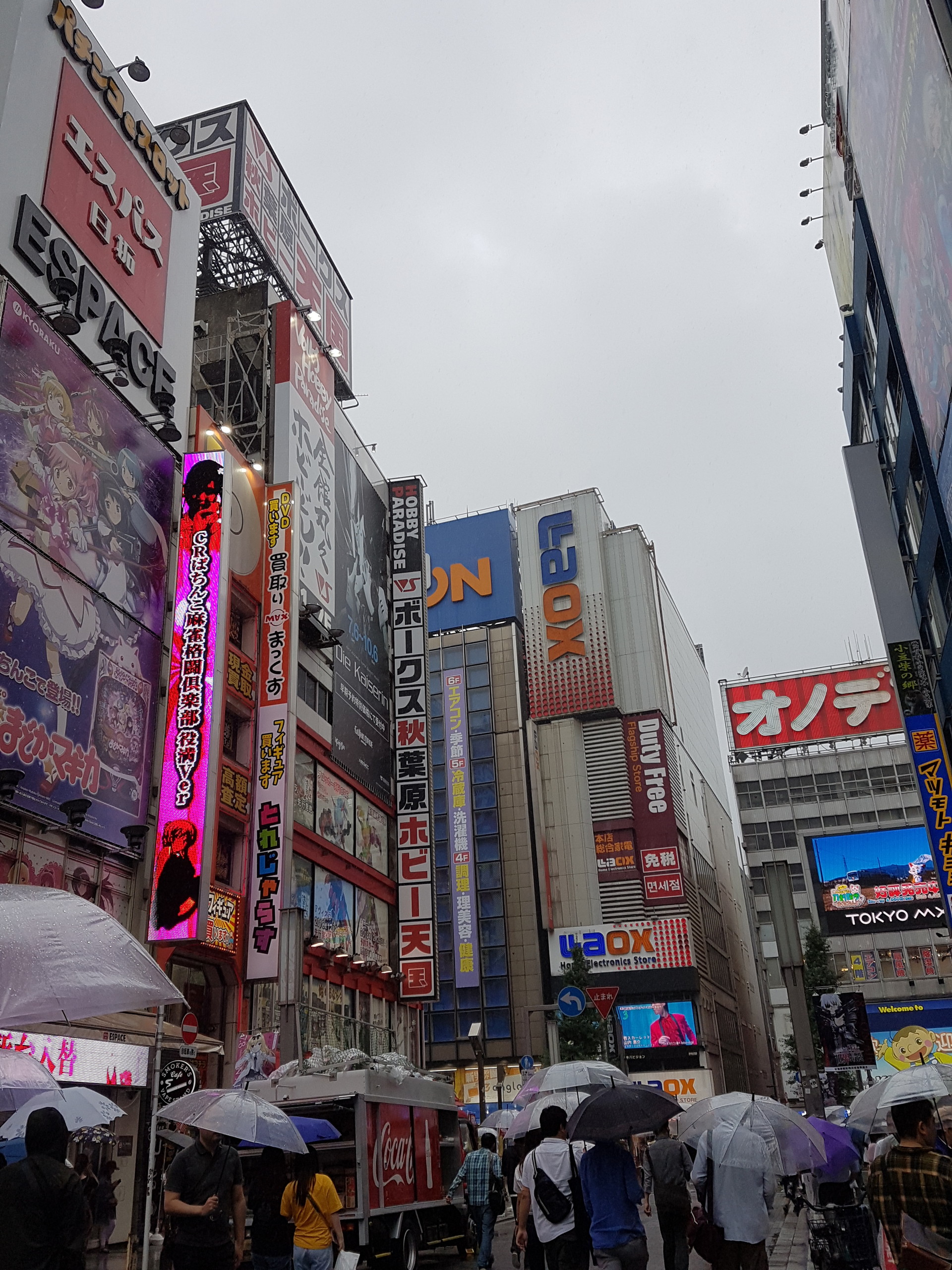 Akihabara Electric Town aesthetic.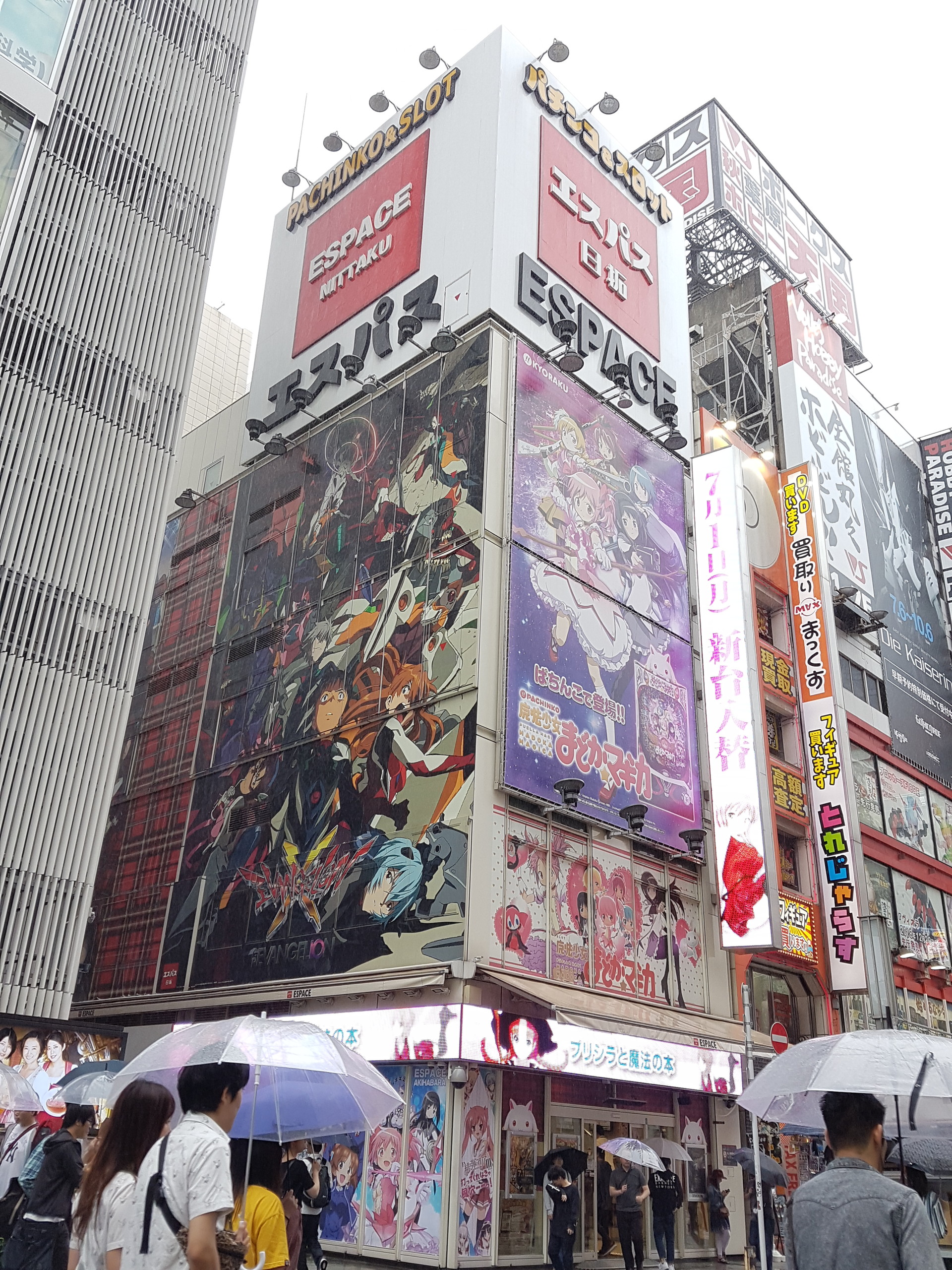 Instead of influencers or models, this building featured anime characters on its advertisements.
It didn't take very long until I passed by group of girls dressed up in Maid costumes. They were promoting maid cafes where customers are served and entertained by young girls dressed in maid outfits. I asked one of the girls if I could take her picture. She apologized and said no.
In some maid cafes, customers pay as much as 1500 Yen (~15 USD) to get their photos taken with the maids.
Instead, I took a picture of the maid café she was promoting, MaiDreamin'. It's one of the more popular maid cafes in the area.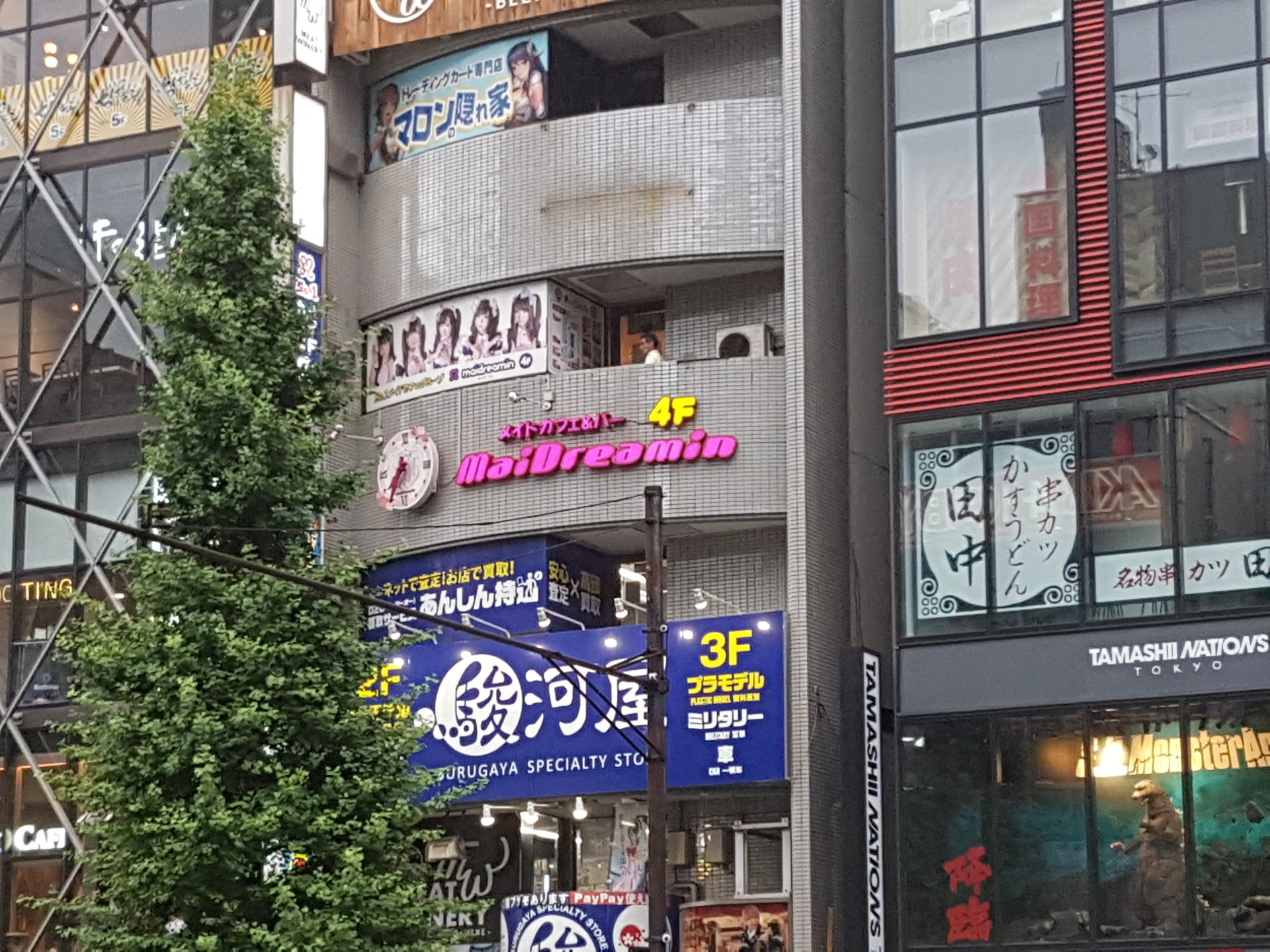 Maid cafes like MaiDreamin charge an entrance fee exclusive of food, drinks and photo-ops. The bill might be costly, but it's worth an experience for first-time maid cafe customers.
As I walked through Electric town, I passed by a couple of shops selling figurines, keychains, pins and souvenirs. There was a shop where I was asked remove my rain-covered poncho as it might drench the wares.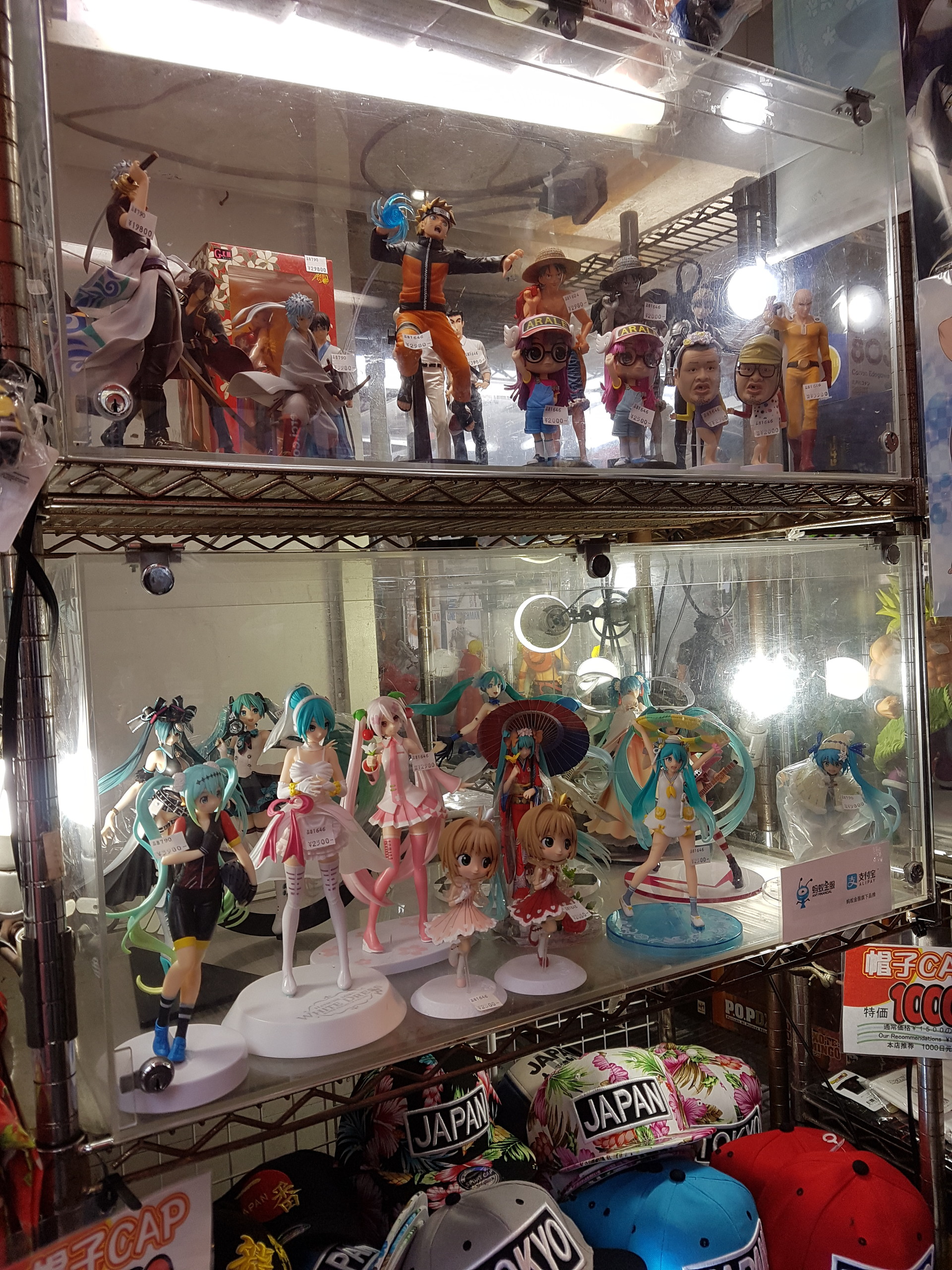 Figurine collectors will go crazy upon seeing this.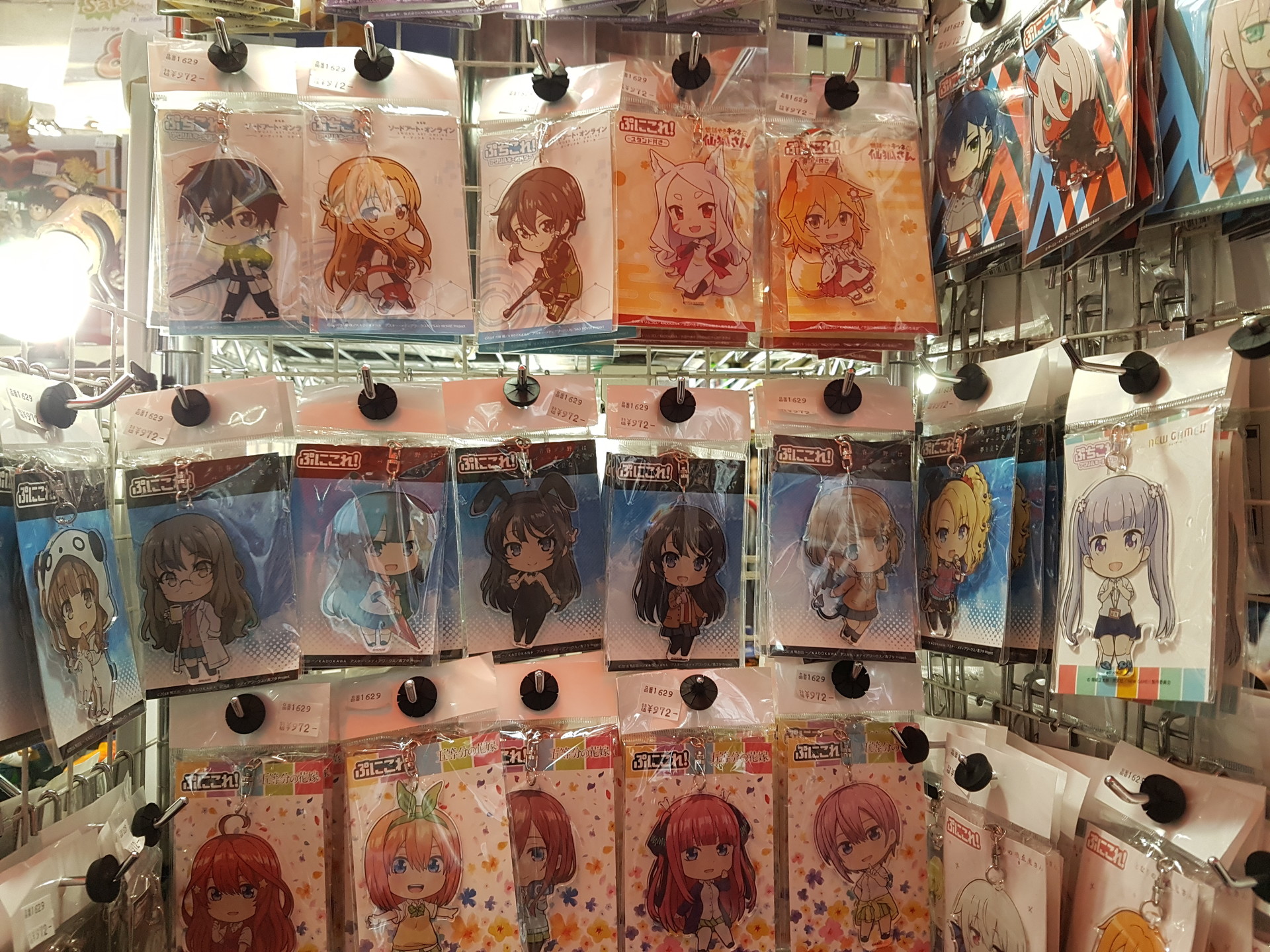 Acrylic keychains featuring cute anime characters
When I saw these Code Geass figurines, I fangirled. Code Geass wasn't really as popular as Naruto, Attack on Titan or Bleach. But I loved everything about Code Geass; it is the only anime series that made me question my beliefs. It is also the only series that made me cry at the end.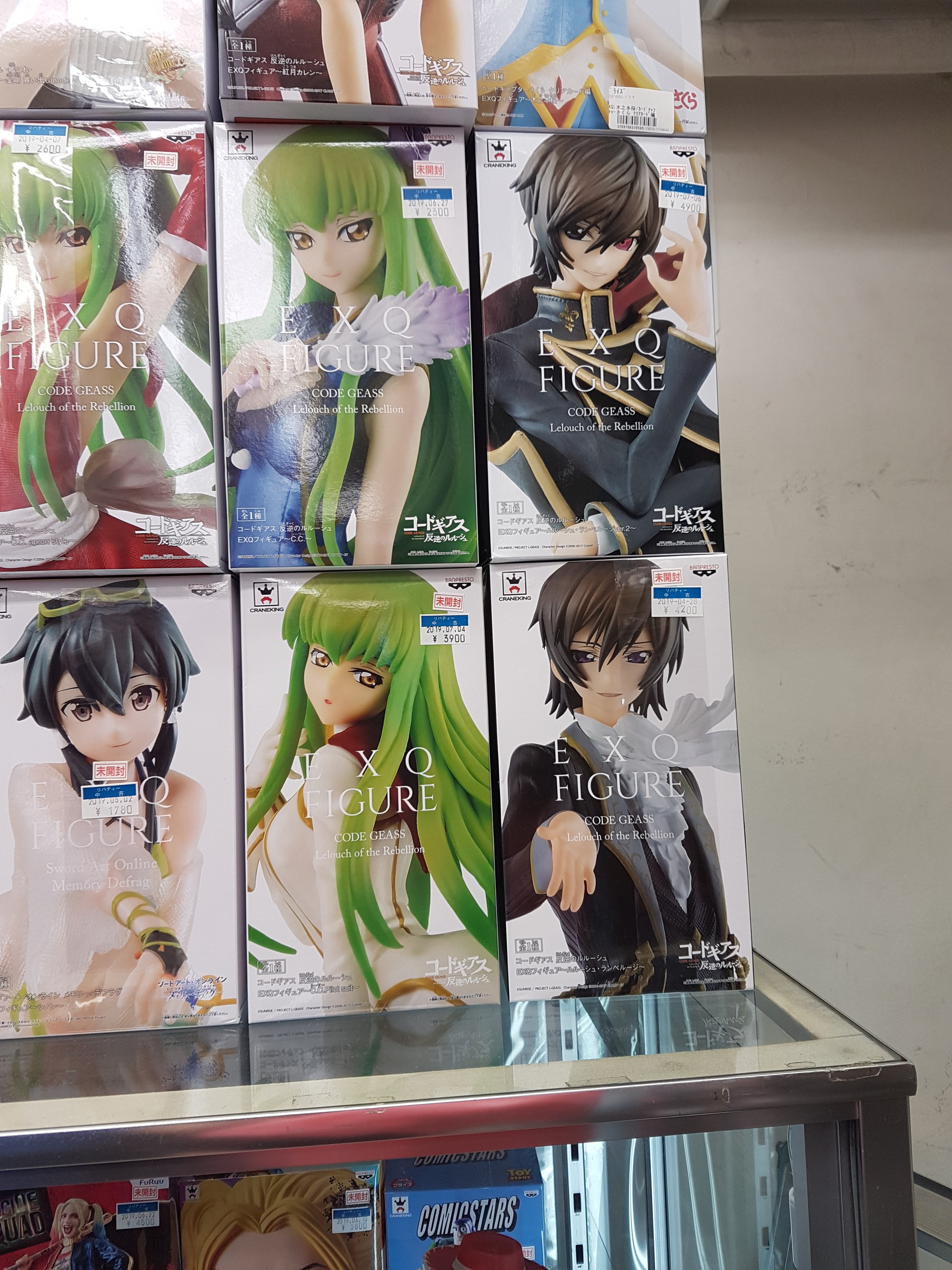 Some of the figurines cost as much as 4900 Yen (~47 USD).
When I saw at the prices of the figurines, I felt my wallet crying. I wanted to get the Lelouch and CC figurines, but each figurine was very expensive and I didn't have enough money in my wallet.
I deliberately did not bring my debit card either; I left it at the hotel inside my locked luggage. I did not regret doing that because it helped me budget and plan for my expenses. If I had my debit card with me, I would have bought all the Code Geass and Naruto figurines I saw!
As I went out of the shop, I saw some white anime loot bags hanging beside the entrance, and I saw a Code Geass-themed loot bag for 4000 Yen (~40 USD). Curious, I asked the shopkeeper if all the items inside were Code-Geass themed, and he said yes.
I really wanted to get it, but I told myself that I will go around and see if I can find a cheaper one. I took a picture of the front of the store so that I could retrace my steps back.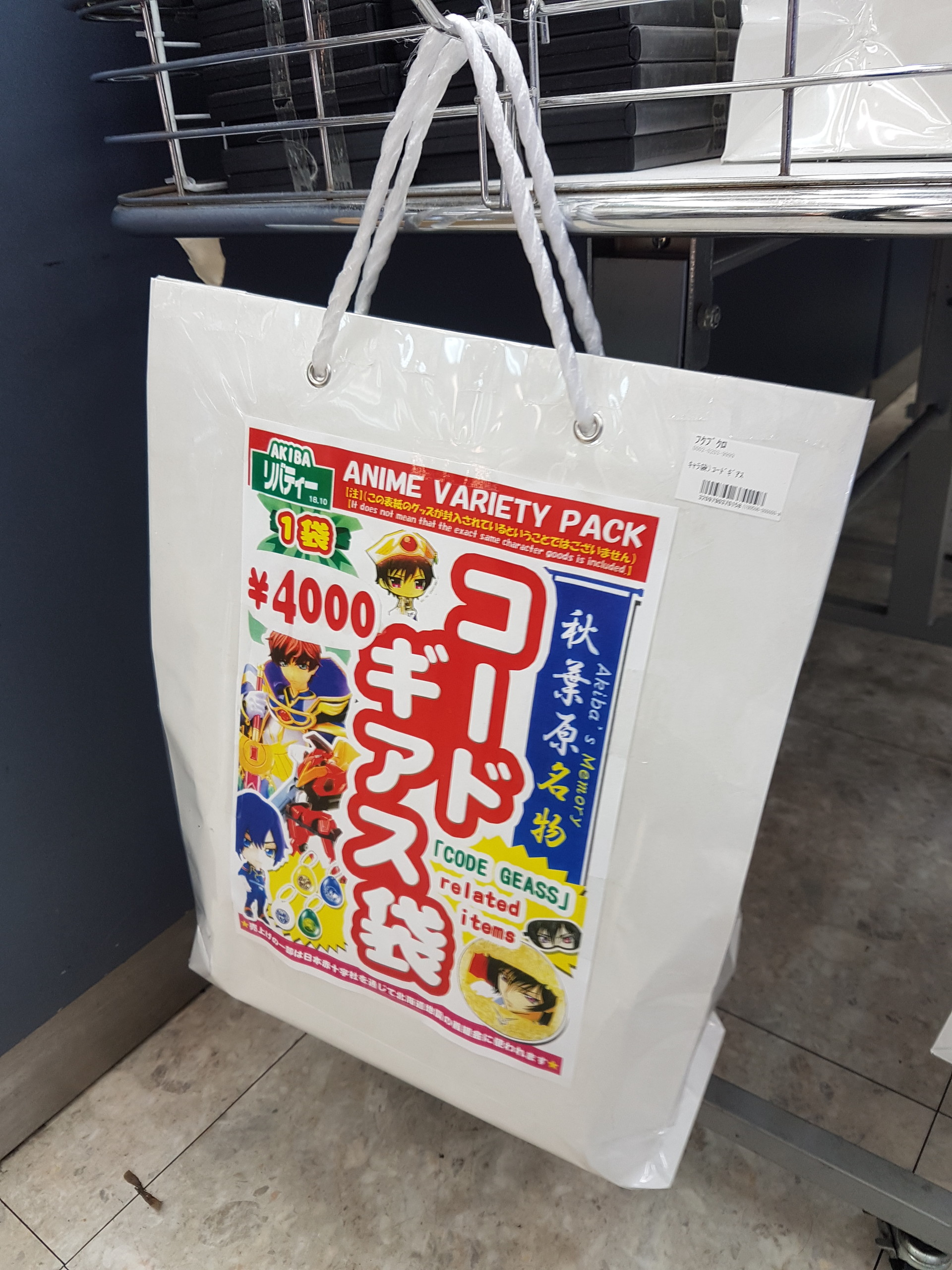 My heart stopped when I saw this Code Geass loot bag.
Just beside the store with the Code Geass loot bag, I saw this food stall selling Magikarp Taiyaki cakes. These fish-shaped cakes were so cute and adorable.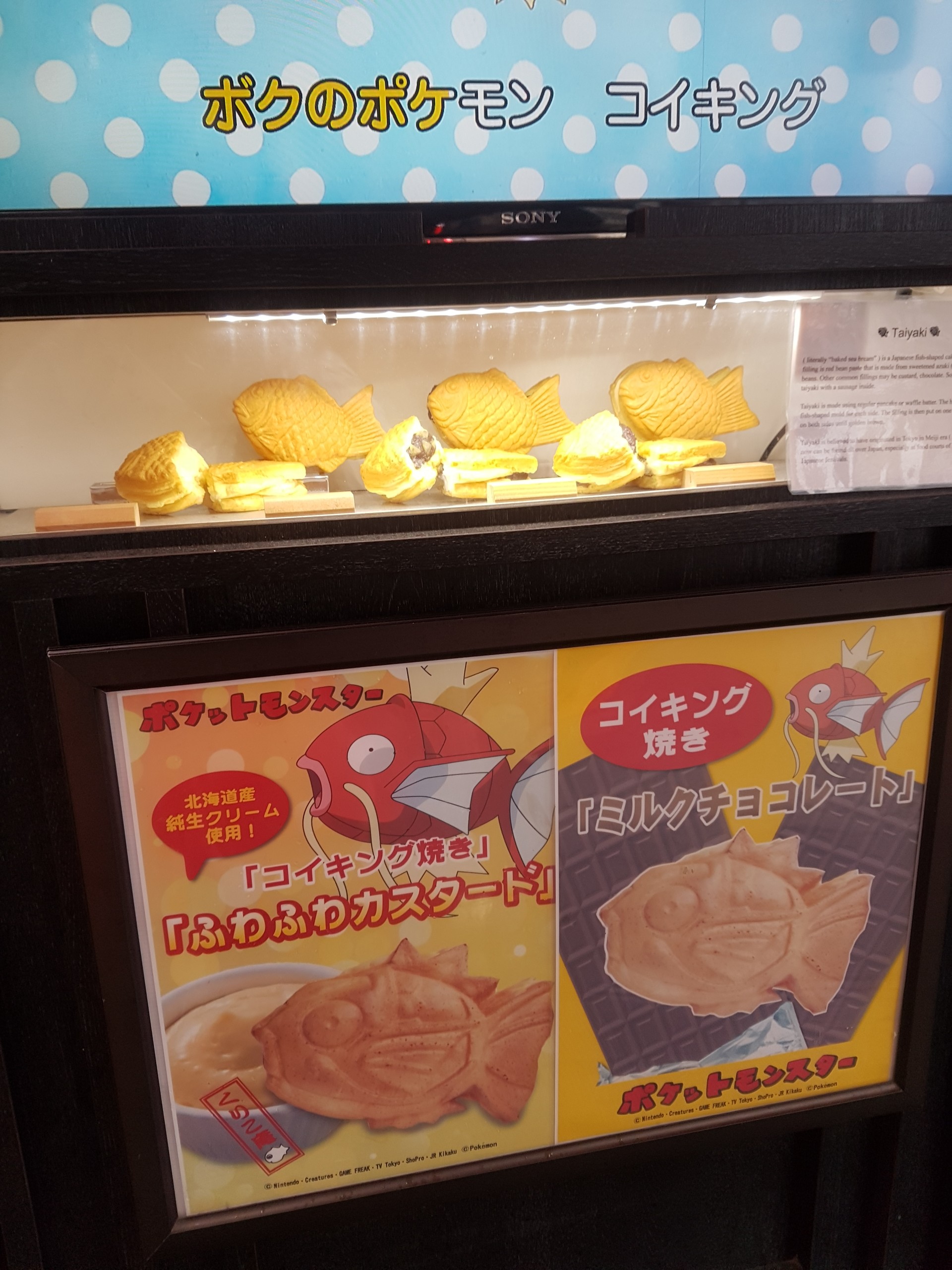 For me, taiyaki cakes are bigger versions of ningoyaki cakes, with creamy fillings.
I didn't get a taiyaki cake because I wasn't hungry yet. There was a line forming as I left the stall. These taiyaki cakes were selling like hotcakes. 
A few blocks after, I decided to go inside a non-descript brick building that housed several shops. I climbed through numerous and seemingly-unending flights of stairs, until I found myself in front of a gachapon capsule shop. There were so many gachapon machines everywhere!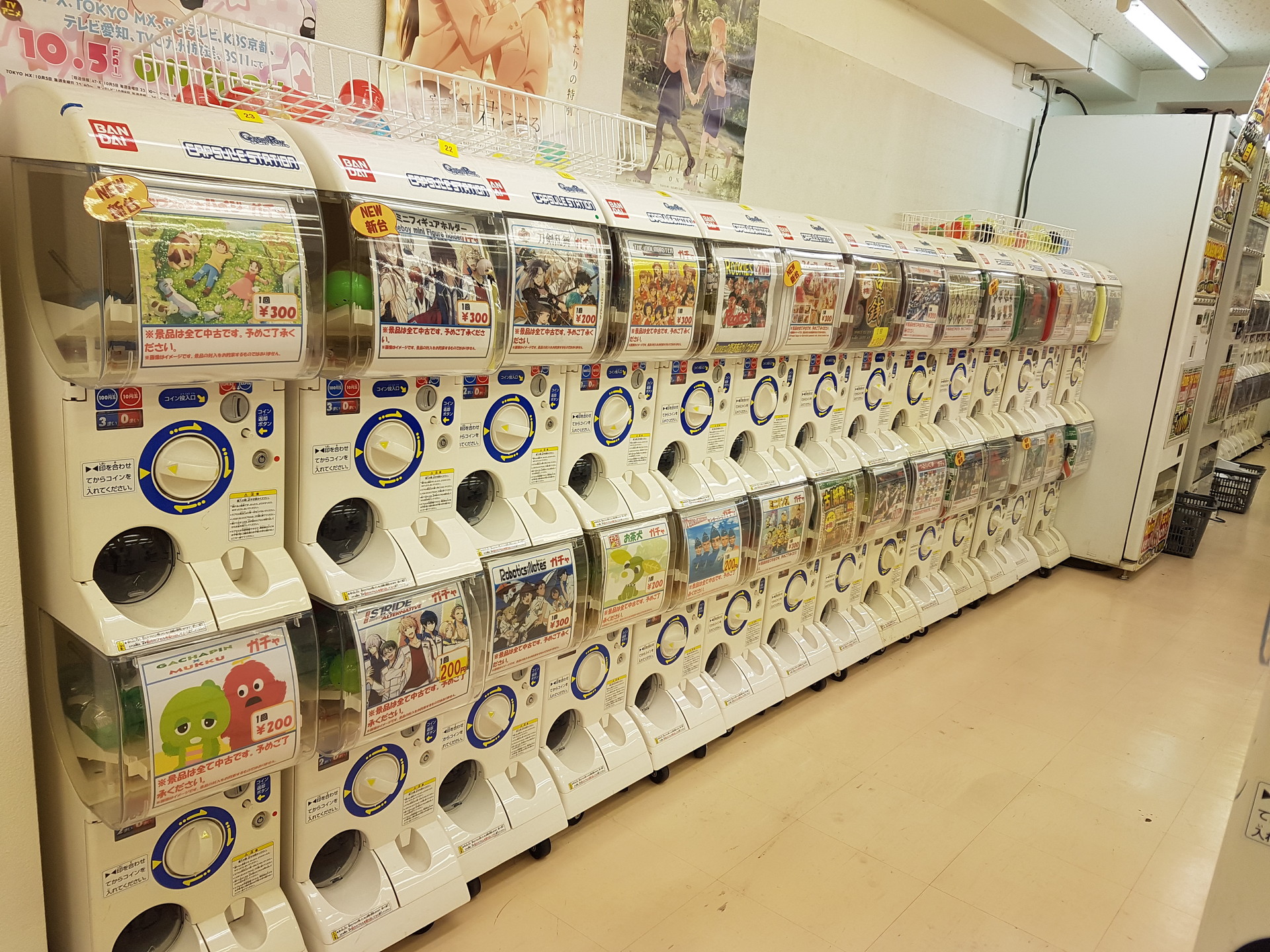 A row of gachapon machines. 
I looked around if there were any machines that dispensed capsules related to my fandoms- Naruto, Code Geass and Attack on Titan. I found a Code Geass gachapon machine, but unfortunately, it was empty.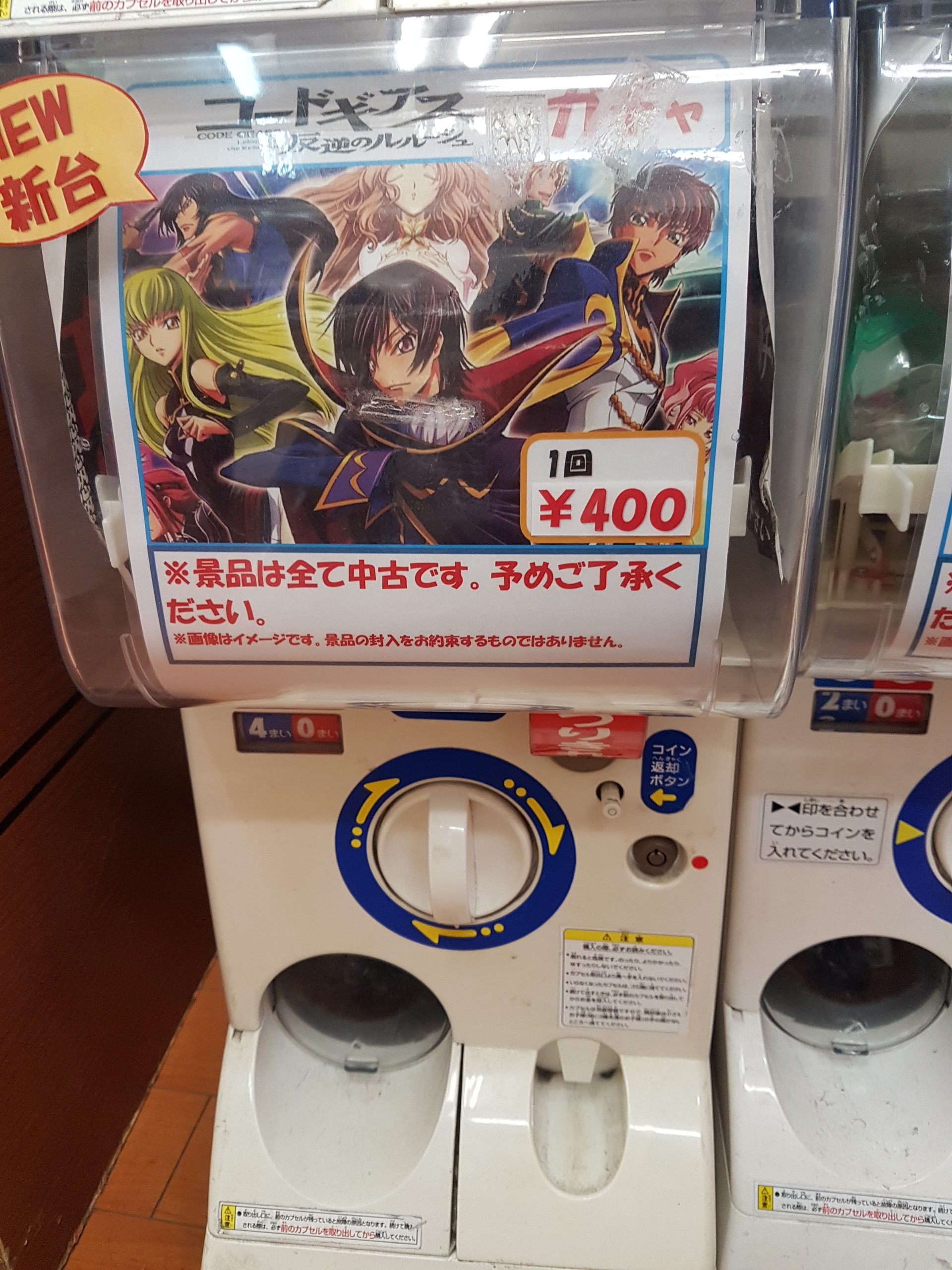 Bummer. The machine hasn't been refilled yet.
Before walking outside, I chanced upon an interesting sign on a brown door. A sign beside the door suggests that the door leads ot a coffee shop.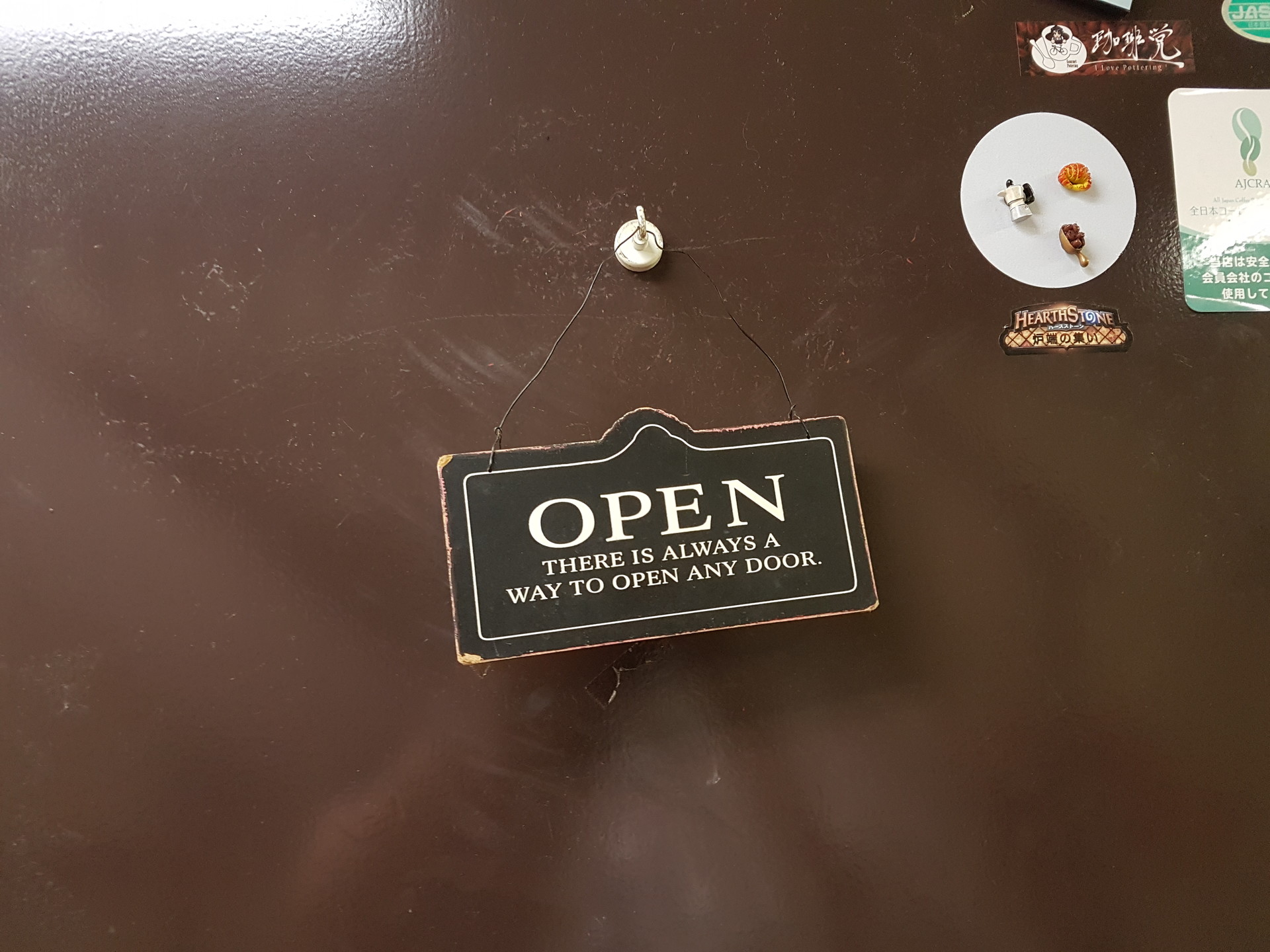 The door had an electronic lock with fingerprint recognition. I found the set-up to be quite bizarre and unique. The message on the "Open" sign was inspiring if you look at it in that sense, but I couldn't help but think it was also some kind of challenge where I had to look for ways to open the locked door. 
Instead of trying to unlock the door, I just left the building, because I wanted to explore the rest of the area- the parts that weren't hidden behind locked doors. 
When I exited the building, I noticed that it was getting dark and the rains were getting weaker. Despite the cloudy and gray skies, there was one place I could see from where I was- the huge SEGA arcade. 
I knew better than to spend all my money on the crane games, but I ended up spending some 300 Yen on crane games. I paid for the games using my SUICA card; each crane machine had a function where players can tap their transpo cards for payment. 
Inside the first floor of the SEGA arcade.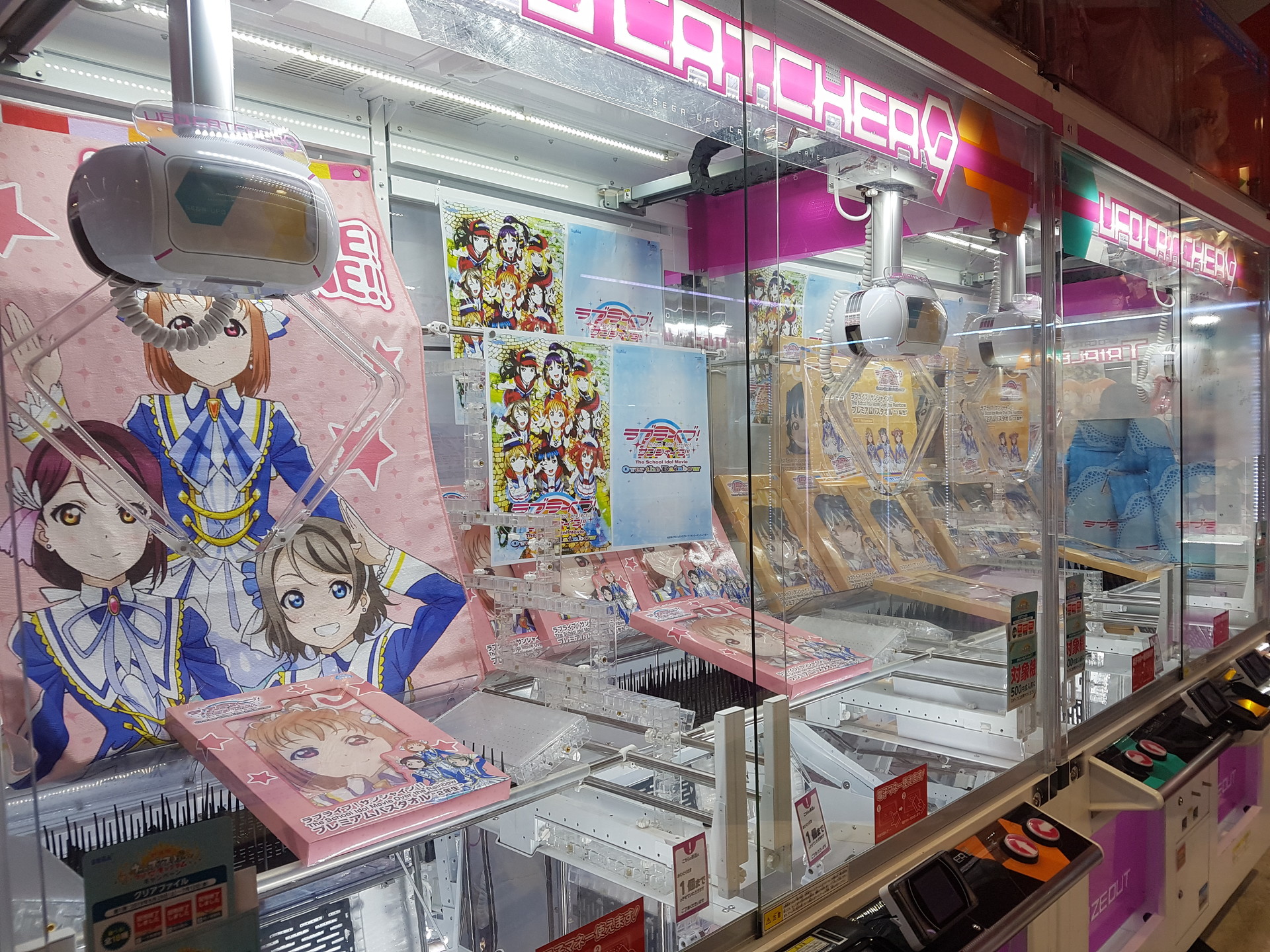 Crane machines with different anime-themed merchandise dominated the first floor. 
Alas, I was not able to get the Pikachu stuffed toy I wanted. As with many people, I wanted to play some more, but I told myself I could be spending the money on other things, like delicious food and drinks. 
As I was exploring the place, I was so surprised to run into a vending machine that dispensed anime characters. Yes, you heard that right. You just press the button of your desired character, and you would get a figurine of him/her.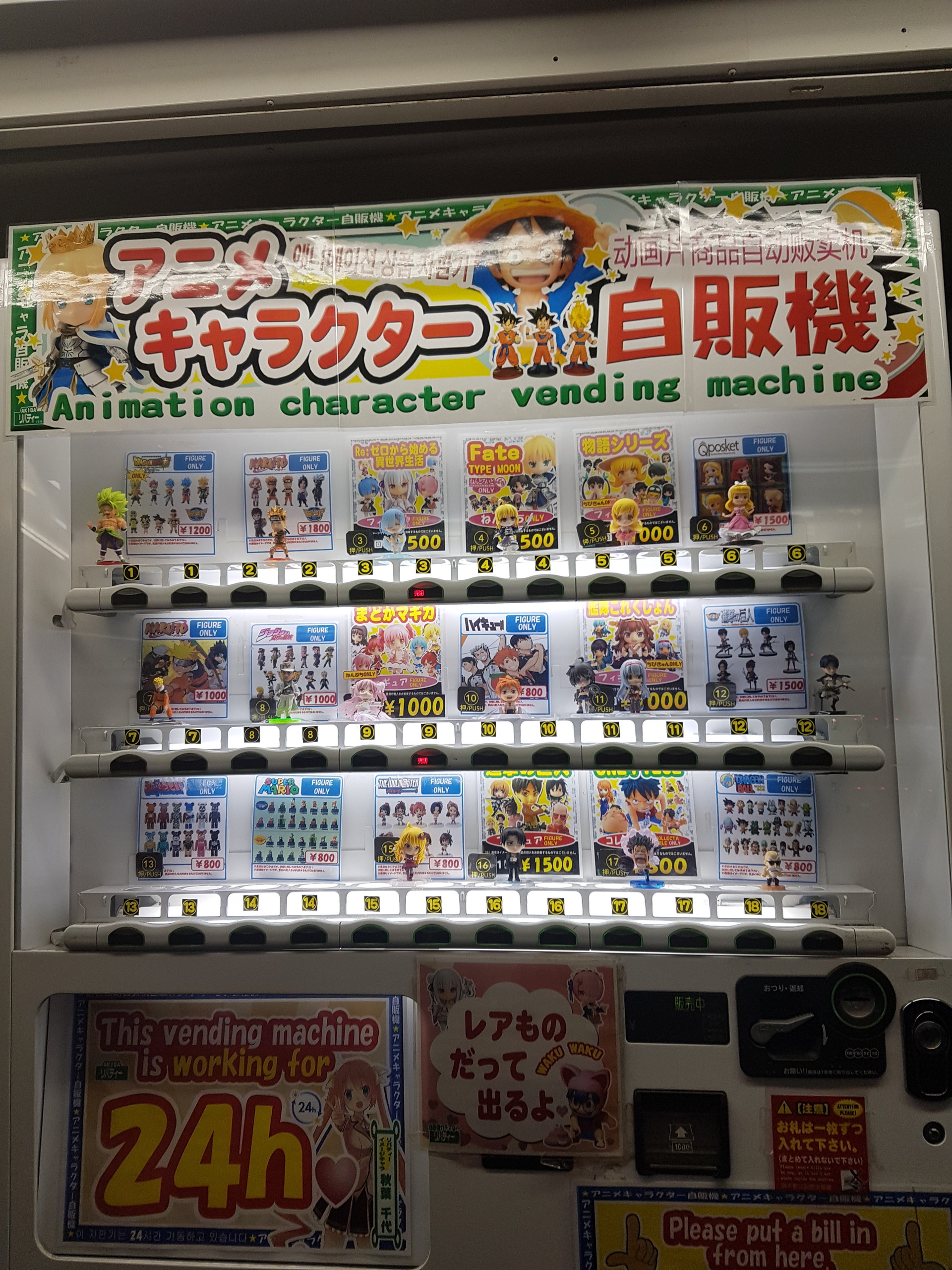 Japan has a vending machine for everything.
As time passed, my feet were dying and I was getting tired. The only thing that was keeping me was that 4K Yen Code Geass loot bag, which I really wanted to get. I thought hard about it because I would be using a huge chunk of my allowance for that day. 
I consulted with my friends whether I should get the loot bag or not- and they told me that I should get it, because it was within my budget, and the stuff inside the bag would serve as memorabilia for my trip to Akihabara.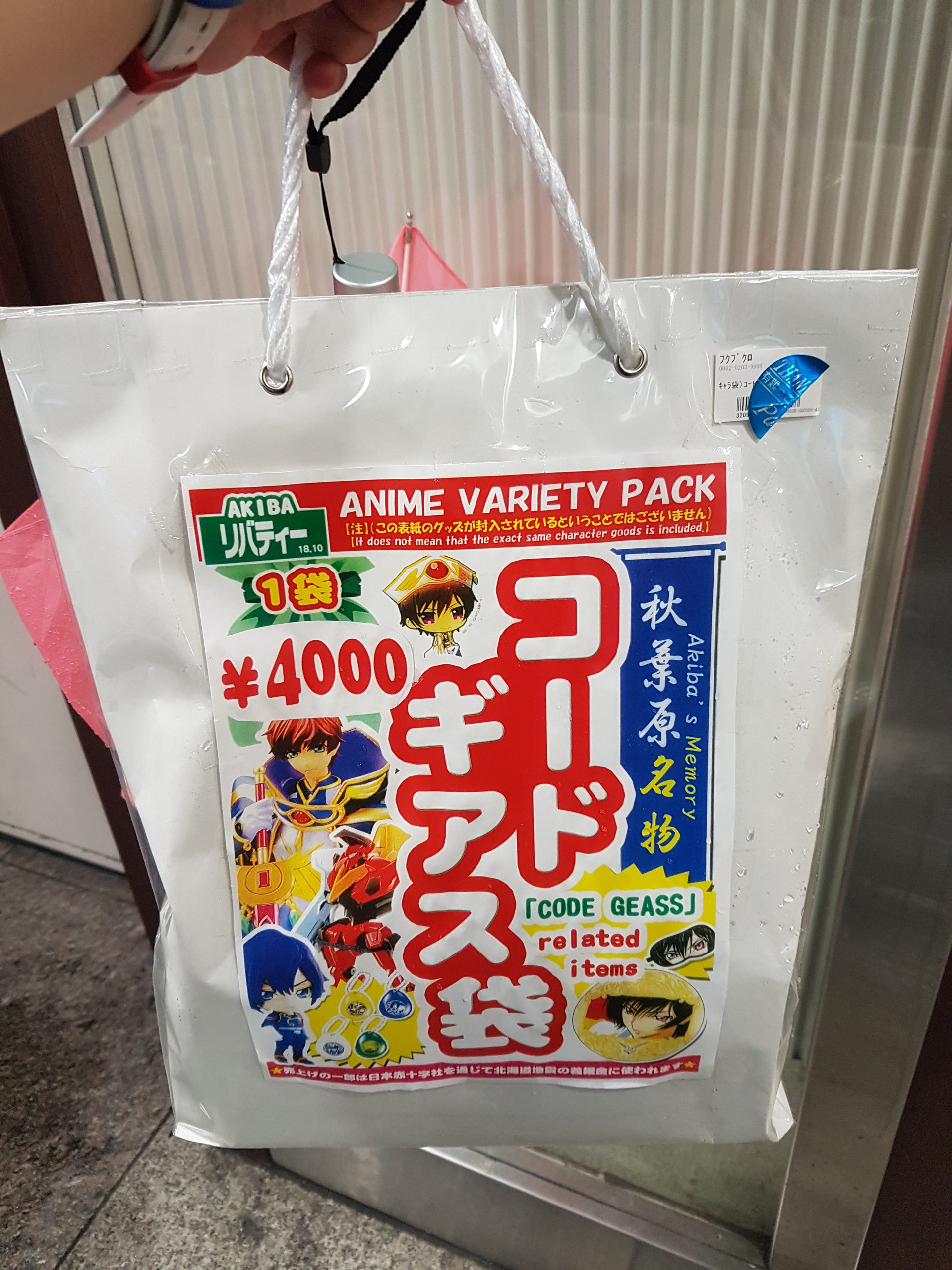 I bought the loot bag!
It depleted almost all of my money in my wallet, I admit. But I had enough money to get back home, as I had just recharged my SUICA card before going to Akihabara. I suggest that people visiting Akihabara should recharge their transportation card or set aside money for their trip back home just in case they make a big purchase, like this. 
On my way back home, I took good care of the white loot bag. I was holding on to it for dear life. Everyone in the train knew that I had been to Akihabara, by just looking at the bag I was holding.
When I got home, I was so excited to see what was inside the bag. I hoped that I would get items featuring the main characters, Lelouch and CC. When I opened the bag, I was so surprised to see these.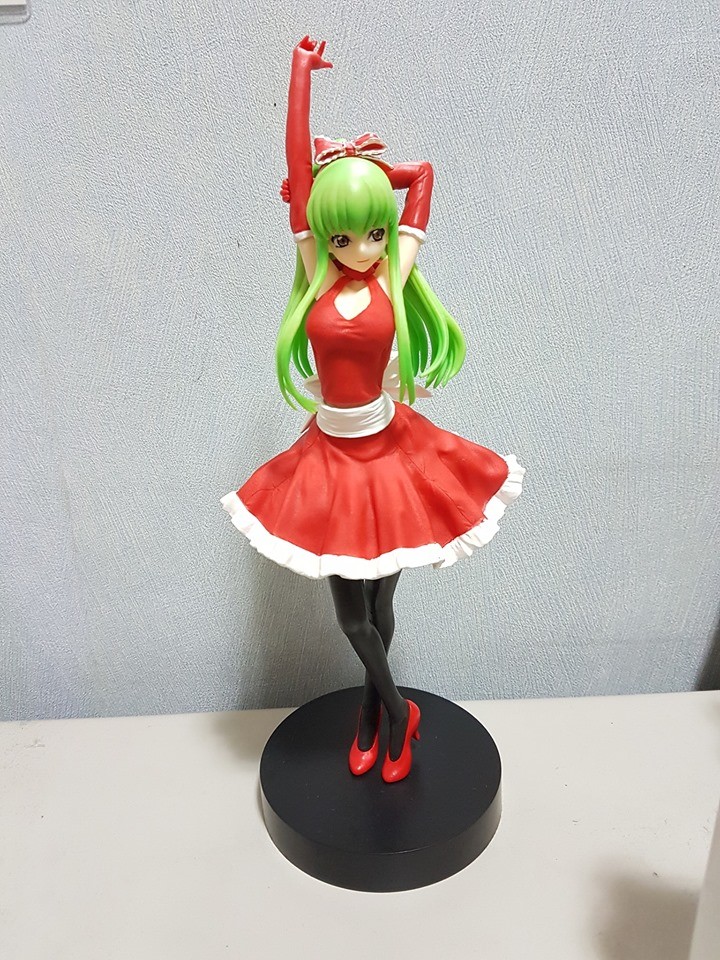 CC in her red and white outfit.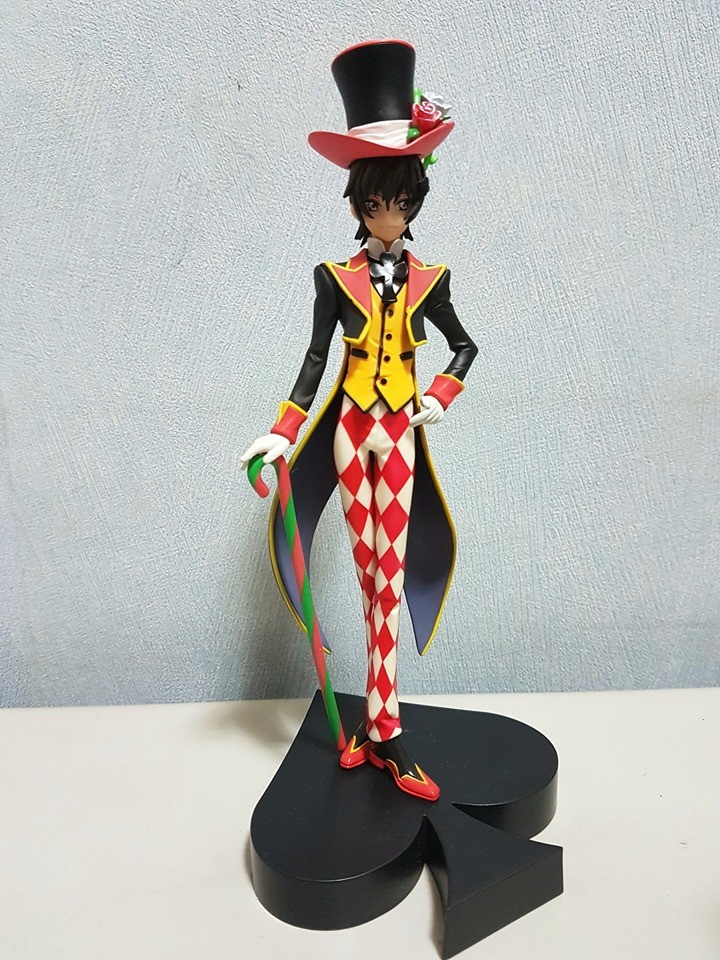 Lelouch in his Alice in Wonderland costume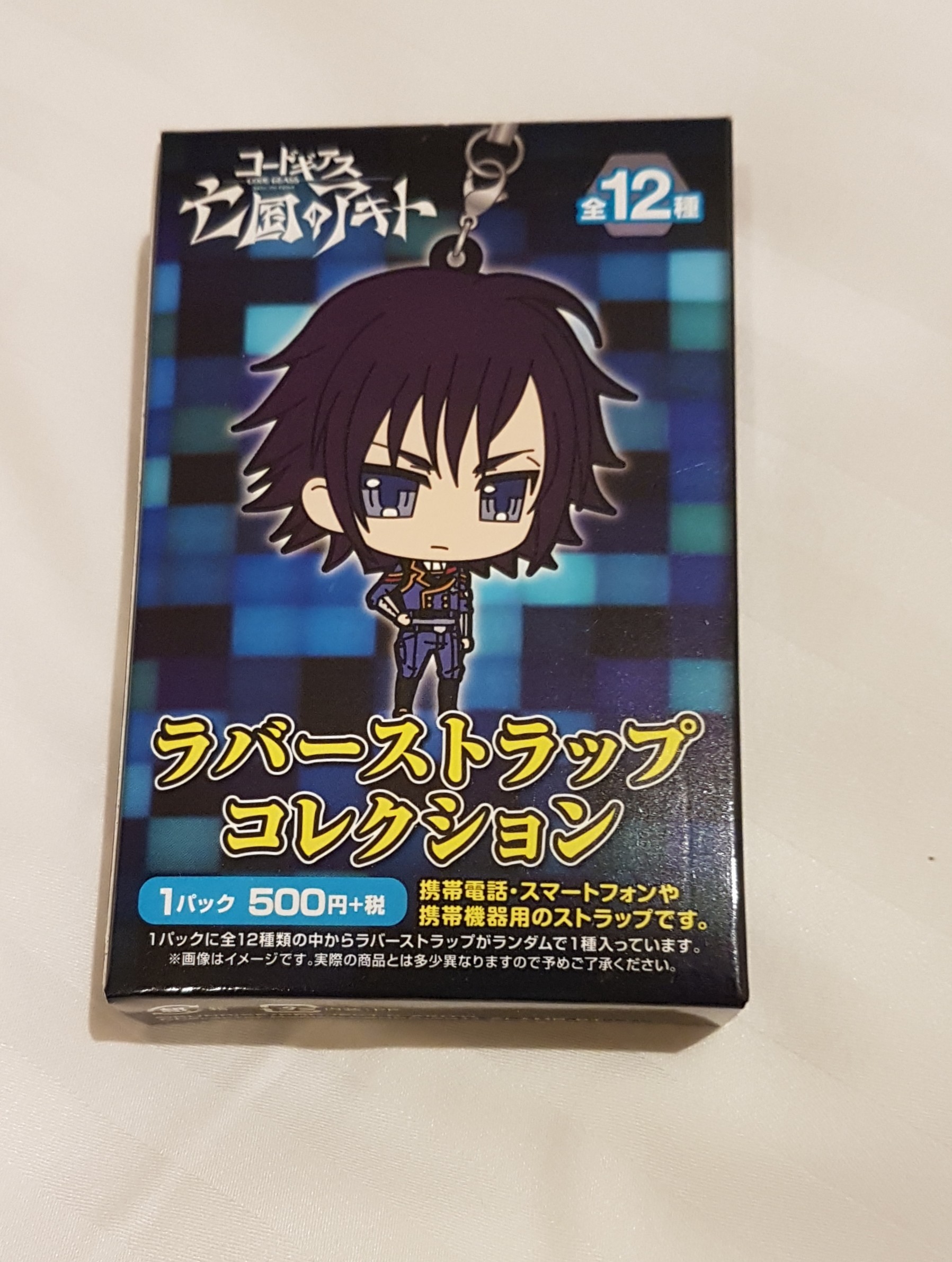 A character from Akita the Exiled, a story that takes place in the Code Geass world. When I opened the box, I got the character with the orange hair, Ashley Ashra.
I was so happy to now own two large Code Geass figurines, both made in Japan. I don't regret spending money that anime loot bag. It was all worth it in the end. 
I visited Akihabara when it was rainy, and when the streets were covered in puddles of water. Even though the weather was not favorable, I still had a good time in Akihabara. My advice to those who want to visit this place during the summer, which is also known as typhoon season, is to bring an umbrella and disposable ponchos. 
Other than that, feel free to geek out and wear your heart on your sleeve in this district. For me, Akihabara is, and will always be a safe space for anime lovers to celebrate their fandoms. 
---
Photo gallery
---
---
Content available in other languages
Want to have your own Erasmus blog?
If you are experiencing living abroad, you're an avid traveller or want to promote the city where you live... create your own blog and share your adventures!
I want to create my Erasmus blog! →