Laura's Erasmus Experience in Tampere, Finland
Architecture and landscape

8 / 10 points

Entertainment

8 / 10 points

Culture and customs

8 / 10 points

Transport

8 / 10 points

Gastronomy

8 / 10 points

Prices

4 / 10 points

Party

10 / 10 points

Weather

8 / 10 points
---
Why did you choose to go to Tampere, Finland?
I was interested in getting to know Finland in particular for its architecture and Nordic design, although I was also attracted by the theme of the country of lakes and nature.
How long did your scholarship last? How much money did you receive?
The scholarship from the ministery lasted five months, and it was €400 per month, for which you need to achieve a level B2 in English with an official certification. If you don't reach this level, the university will directly asign you the Europea scholarship, which is €100 less and also lasts only five months.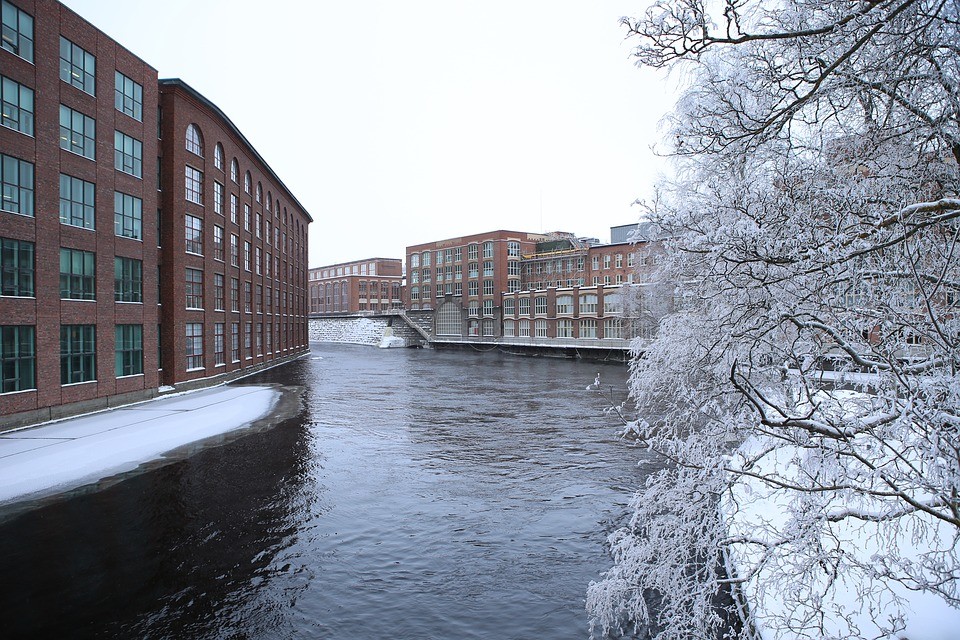 How is the student environment in Tampere?
Since Tampere is a university city and there are three universities, the general population is very young. The majority of Finnish people are fluent in English, and so there are many facilities for foreign students. Also, there are many activities organized for students, and as such there are always things to do.
Would you recommend the city and University of Tampere to other students?
Yes, to me it was a super-convenient city. It's very easy to travel to other cities and national parks. It's true that Tampere is a small city, but that's just Finnish cities. There isn't much to see inside of the city, so I recommend leaving and exploring the city.
With regards to the university, I'm studying architecture in TUT, and there are many subjects in English that are very interesting. Moreover, the university provides us with many facilities to participate in international courses, something which is difficult in other countries.
How is the food of the country?
Well, the food has its pros and cons. There are vegetables that don't taste like anything, but also it depends on where you go shopping and the budget that you have. In the university, there is a menu for €2. 60 if you like everything. There days where it's good, but not all the time.
You will have to get accustomed to the idea that all the food is more expensive. You won't notice this much, but if you fill your shopping cart, then yes, you will notice the difference.
Was it difficult to find housing in Tampere?
No. There's a company that is subsidized so that housing for students is cheaper. In Tampere it's called TOAS. You have to do it in advance and be put on a waiting list, but if you do it in time they will take charge of offering you accommodation as near as possible to your university.
How much does it cost to live in Tampere?
Well, like anywhere, it depends on what you buy and your normal living expenses. But basically with €600 you can live well, paying rent and traveling.
How is the language? Did you go to a course in the university?
Finnish is very different and difficult to learn, but really it wasn't a problem, because all the classes are in English and most people understand you. I still haven't gone to a Finnish course, but the university offers courses every period.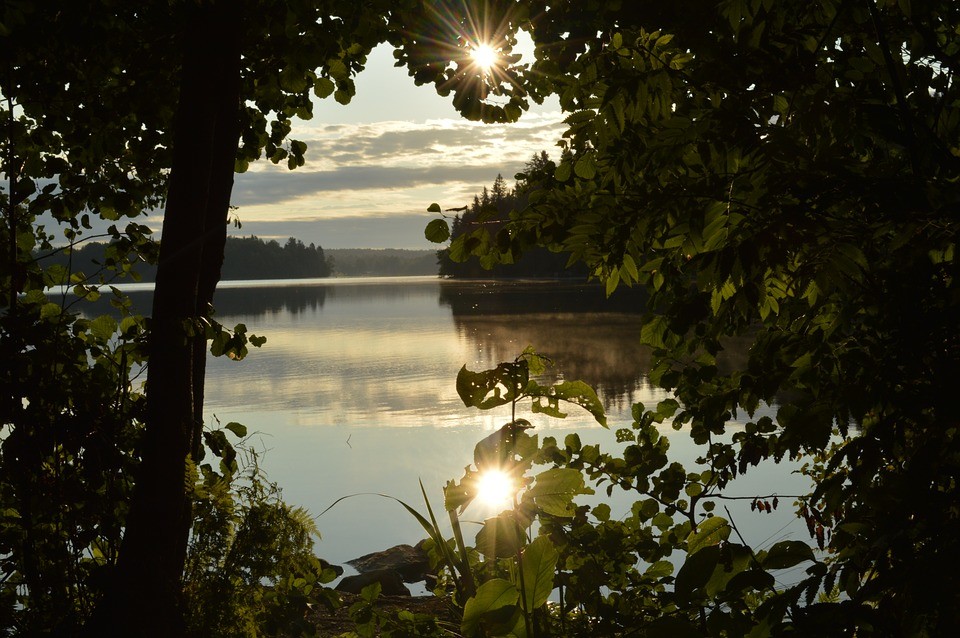 What is the least expensive way to arrive in Tampere from your city?
During the summer season there are direct flights to Tampere from Alicante and Málaga with Ryanair. I left from Alicante and landed directly in Tampere where my tutor welcomed me and brought me to the residency. In winter, there is the option to go with Norwegian from Madrid and Barcelona to Helsinki, but I don't know if there's any other. From Helsinki to Tampere there are different ways. The most convenient and affordable is Expressbus from the airport. Simply leave the terminal (the Helsinki airport is very small, and you will see it immediately) and the bus will leave you directly in the Tampere bus station.
Also there is a very affordable bus company, Onnibus. You have to buy your ticket in advance. If you buy it directly on the bus, it's €20. If you do it beforehand, it can cost as low as €1.
As with all trip, when you reserve the ticket beforehand, it will be more affordable.
Where would you recommend to go out to party in Tampere?
Well, I'm living in Hervanta because TUT is in this neighborhood, and there are much less options. In the city center there are plenty of clubs, and there are parties almost every day of the week.
And to eat in Tampere? Can you tell us your favorite places?
Well, there is a market on the main street (Hamenkatu) where in addition to selling food there are various restaurants with very good food, and the price of the menu is less than €9. At the moment, it's the place where I've eaten best in Tampere. Also inside the market there is a sushi place I would highly recommend, nothing like the sushi franchises where everything is already premade. Here they prepare everything on the spot. It's a small place, so you can't go in large groups, but I would totally recommend it.
Moreover, there are various options of Finnish food in the center, and more international food. For vegetarians there aren't many options, although there is a pretty good Turkish vegetarian restaurant in the city center.
Moreover, there are various university restaurants in the city center, with menus at €2. 60.
And what are cultural sites to visit?
There is almost nothing of a cultural scene. Tampere is an industrial city, so almost all they have are factories that have been put to other uses. There are few museums and other things to visit. One obligatory place to visit is Pyynikki Tower, an old tower that now serves as a viewpoint and has a cafe where you have to try the munkkis.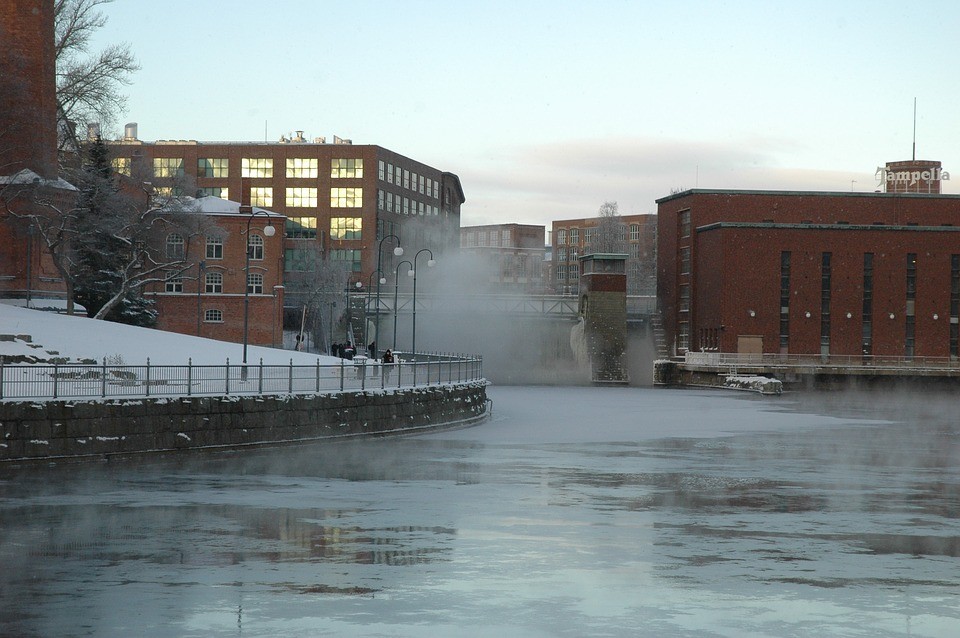 Any advice you would like to give to future students in Tampere?
Come with the desire to see things. Cities in Finland aren't like those in Spain, where everything is within the city. Here you have to move around and above all leave and get out into nature and travel.
Regardling the climate, people made me thing it was much worse. Up until now, it's been cold, but not much. Yes, it's true that in the winter it gets dark early. But it's not as sad as they tell you. You only have to take advantage of the sun and the hours of daylight.
For those who are coming soon and don't know very well where to buy everything, there are many secondhand shops, the same as Facebook pages, where you can buy and sell what you don't know. So you don't have to come loaded down from Spain, because here you can find almost everything.
---
Photo gallery
---
---
Content available in other languages
Share your Erasmus Experience in Tampere!
If you know Tampere as native, traveler or as exchange student... share your opinion on Tampere! Rate different characteristics and share your experience.
Add experience →