My experience in Strasbourg, France
Architecture and landscape

10 / 10 points

Entertainment

10 / 10 points

Culture and customs

10 / 10 points

Transport

10 / 10 points

Gastronomy

10 / 10 points

Prices

6 / 10 points

Party

10 / 10 points

Weather

6 / 10 points
---
Here's the fact: I am in love with Strasbourg because, differently from any other French city, Strasbourg is international and very modern. People are nice (of course, with a few exceptions) and the atmosphere of the city is always at its top.
Strasbourg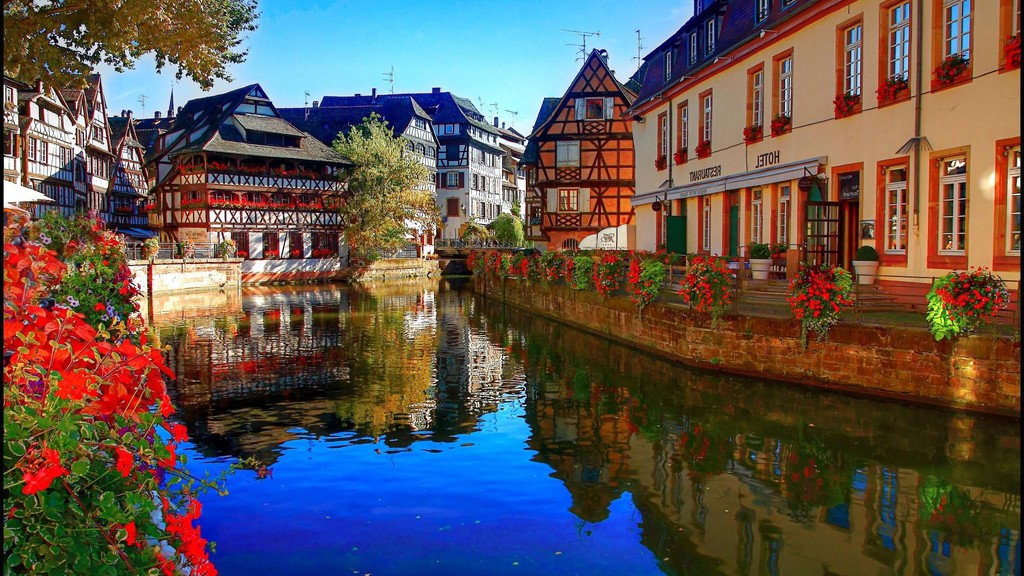 Strasbourg is a very little city, but it is amazing to live in the city, which is located north-east of France, just so you know. Strasbourg has been conquered a few times, about 4 or 5 times by the Germans and that before officially and ultimately becoming a French city. I now understand why the experience has been quite an experience. The reasons are that the city is not as French as it might seem and people from Alsace, I am sure, they would agree with me as they prefer to say they are from Alsace, not France. Don't get me wrong, any French loves to be French; they are coming from France, come on! They love their country because they think they have it all. Yes, they think... I mean France is great, but they have it partly, not all. Come on, calm down, Frenchies. Italians invented the piano and the phone and the first dictionary, but they will never admit it. However, let's go back to the city of Strasbourg, shall we?
Strasbourg has a completely different approach to the way people live their lives and, also, a different approach to the urban which is so obvious if compared to other places in France. I assume that just the fact that the city was German different times makes the experience of living in the place, how can I say... quite unique.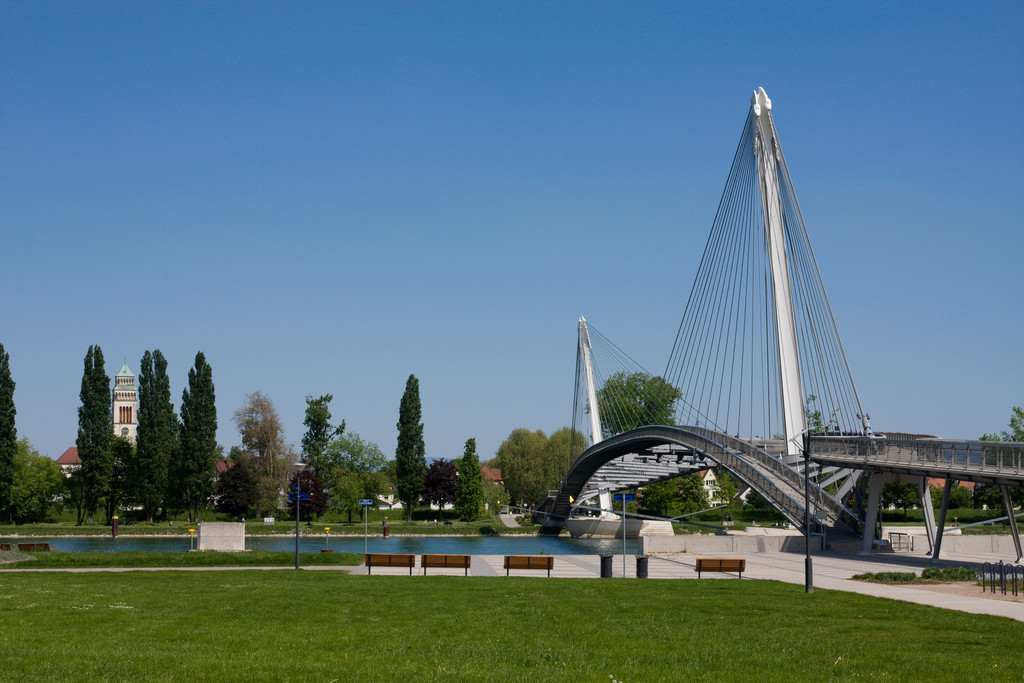 What to do?
Therefore, if on one side you can complain all your life about how expensive is the place and that you cannot really buy things but survive, on the other side, you can find an extremely good atmosphere. As a student and, above all, as an Erasmus student, I would like to add that is not that bad. It is quite organized compared to Spain and Italy, but don't get too excited, they take their time, too.
It is a very cold place during the winter, therefore, if you want to spend the night out, your best choice is either to go to the cinema or to a pub. Restaurants are varied and boulangerie is worth the try. However, for Erasmus students, the possibilities to do something at night, even if it is very cold, are doubled. There are a lot of associations that create and organize events for Erasmus students. Le "Café des Langues", for example, where people meet in a pub to do a language exchange while they drink something together. I have been there once and I really enjoyed all of the experience, for real. I mean perfect match, right?
Clubs are expensive, but it really depends on what your style is like. In fact, there is a boats club by the river that is cheap enough or free at times, but not very often.
And finally, if you are about to stay in Strasbourg for at least 6 months, you have to go to Germany. By walk. Yes, I just said it, by walk. This is the best I could have ever shared with you guys. To walk to Germany it takes about 40 minutes walk or you can opt to ride to Germany, if you have a bike (most of the people do, Strasbourg is like the Netherlands, bikes are everywhere) and you will be crossing the border without even noticing that you are and you will be standing in front of a remarkable landscape while crossing the bridge that divides Strasbourg, France, from Kehl, Germany.
It is possible for me to say that I felt safe and I enjoyed live in Starsbourg. If you are that kind of person that like me prefers a calm life, to visit some museum, to listen to live music in a bar or go ice skating, then Strasbourg is the best choice for you and the city is truly awesome. For whom, instead, it is way more appealing to do some extreme experience, I would say that I know many people that go skiing or doing snowboard or hiking in the Vosges, which are the mountains near Strasbourg (so you can actually go from there fairly easily). You can also do long trips to Brussels, then Amsterdam, and then Germany without having a real plan, and that is possible only because Strasbourg somehow is the heart of Europe. It is placed in the middle of everything and this allows people to travel easily.
And last but not least, the European institutions are in Strasbourg. I know that it might not sound that appealing at the moment, seen the terrorist attacks that have been placed in the heart of Europe recently, but I am sure that for any student of International Relations, or Political Science or else European Studies, it would be amazing to live in Strasbourg.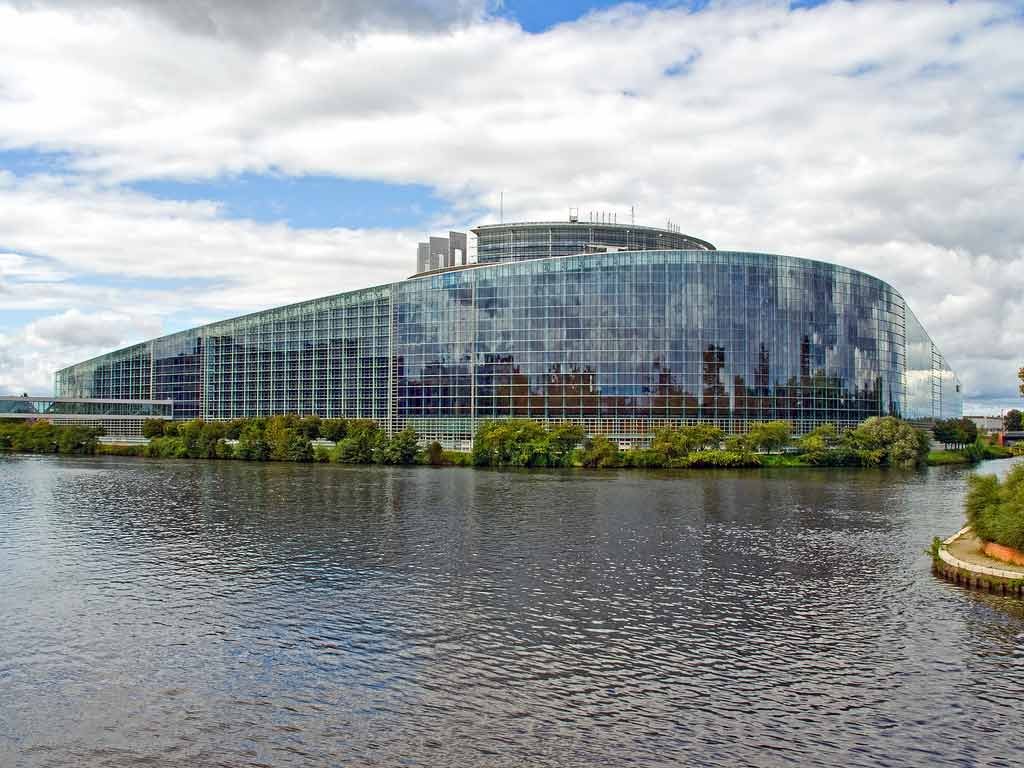 What is there?
The European Parliament and the European Council are both in Strasbourg, and the Court of Human Rights, as well. So, for those of you that are into politics, I strongly recommend Strasbourg as the place to be.
How to move there?
Strasbourg is a very expensive city and so are the transports. This is one of the reasons why people usually have a bike. You spend about 60€ buying a second hand one and you don't have to spend more money for the rest your stay. If you want to move to another destination, the bus is the best option as flights are most of the time very expensive. Like for real.
During Christmas I wanted to go back to Sicily for a little home time and even if I tried to book my flight about 2 months previous the date, I could not find anything affordable for a middle-class human being, as the prices were shockingly expensive. I can't imagine all these politicians flight to Strasbourg all the time paying their super expansive flights with our poor people's money. However, depending on whether you are departing from or flying to Strasbourg, you can either find good prices for flights that go to Strasbourg airport or to Baden Baden airport. The latter is situated 30 minutes away from Strasbourg centre by train. I know people flying from Rome or other places that have used Baden Baden and it seems to be a lot cheaper than the Strasbourg airport, however, not all the flights land at Baden Baden. Unfortunately, London is one of those unlucky place.
When I landed in Strasbourg for the first time, though, I flew from London and it was a very cheap flight with Easyjet. Moreover, you could also travel by train from places such as Switzerland or others that have Strasbourg as a destination. Alternatively, you can travel by bus from certain locations, such as Amsterdam or Brussels with Eurolines.
Once you are settled, moving around in the city is very easy. You can choose between bikes, your feet, so basically walk, or taking the transports. Transports are usually not the same as in London, but there are trams and buses that cover pretty much all the city and further. There is no tube, which makes things look a lot cleaner and safer, if compared to Paris metro system. Transports are not particularly expensive inside the city itself, but not very useful if you are lucky enough to live near the centre, in that case, you can just walk.
What to eat?
A 'tarte flambée', full stop.
The tarte flambée is the Strasbourg's speciality dish, therefore, you have to try it. It is a kind of pizza, but a little bit thinner and has different ingredients on top of it. If you go into a restaurant, which is just in the centre near the cathedral, you can choose different toppings and you can also opt for a sweet tarte flambée. Trust me, it is worth the try. Very yummy.
Accommodation
Concerning finding accommodation in Strasbourg, I may not be the best advisor because I did not have to look too much. In fact, I lived in a residence that the university gives to students and of course, to Erasmus students, as well. I had to pay little money per month, which was perfect. Given that living in Strasbourg is very expensive, at least you can pay a cheap rent. However, I have to say that the service is quite horrible. With regard to renting houses, instead, I know of people that have found very nice houses in the centre of the city and they do not pay too much for living in front of the cathedral.
There are alternatives: if you are staying as a tourist and only for a couple of days, lots of hotels all around Strasbourg that are not that expensive as one could think and that are relatively located in a central position, therefore, it is easy for you to move around and you will not need to use the transports. However, as I always suggest, it is better to look for something always in advance, as Strasbourg is a little and a very touristic city, which means you can have some difficulties with finding a place; particularly, if it is over the Christmas period.
I did not find any useful links on the Internet, but I usually look up the city name plus accommodation, and it usually works, plus, now have Erasmusu webpage, which is quite useful when it comes to find accommodation.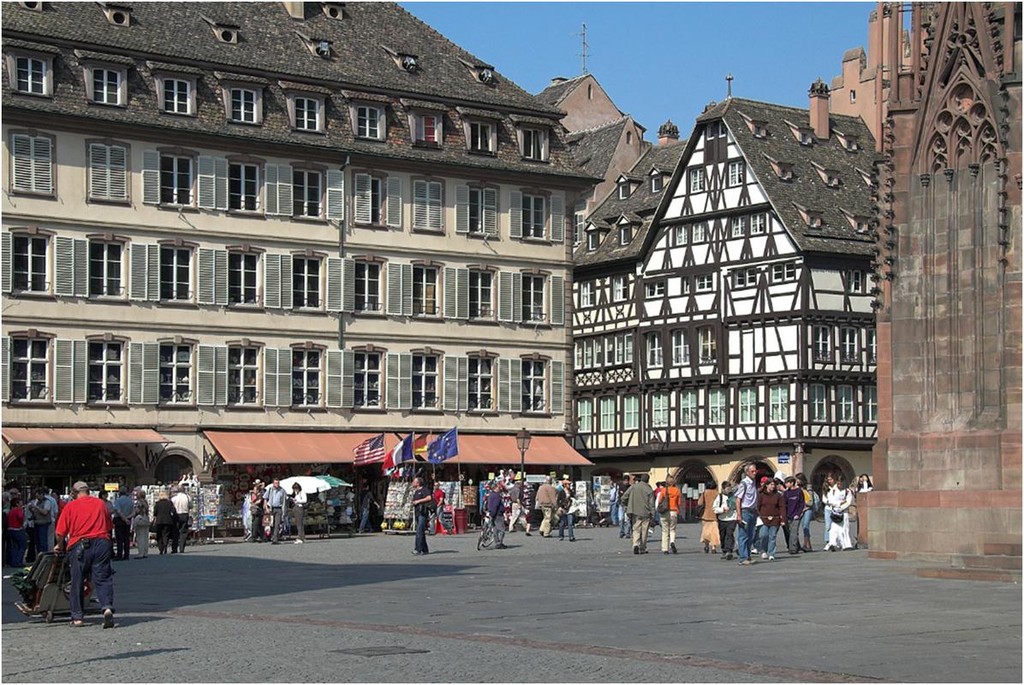 Find a job
As a student at the awesome University of Science Po of Strasbourg you need to keep up with the good work and, therefore, I had no time to work full time. So, I cannot really advise you on finding a full time job in Strasbourg, but I had a part time one. At a certain point, I am sure that if you ask around or look up on the internet, you can find something that suits you.
I am 100% sure it depends on what kind of job you are looking for, and for how long you are planning to work. I, in fact, ended up working in a French school once per week, giving Italian lessons to French students that were about to face Italian exams. I also was working for free in a radio station, which was the best experience ever and I also was part of different societies that were offered by the university. That is not a job, but maybe some new connections can help you find one.
Once again, you can definitely have a look at Erasmusu webpage and see what you can do by searching for a job in here.
And yeah, that is pretty much everything about Strasbourg, I hope you find it useful and enjoy France!
---
Photo gallery
---
---
Content available in other languages
Share your Erasmus Experience in Strasbourg!
If you know Strasbourg as native, traveler or as exchange student... share your opinion on Strasbourg! Rate different characteristics and share your experience.
Add experience →