Strasblog Part Two: Lectures Begin!
This Monday saw the completion of my first full week in the city of Strasbourg. It was a week that, as a consequence of long days spent in the registry offices, seemed to go on for quite some time. Nonetheless, with this week being the first of full-time lectures the time seems to have flown by!
I've had a few successes this week. Firstly, I've made actual French friends, well... friends maybe pushing it but we've had friendly conversations! It all started when my seminar leader on Monday asked for people to get into groups for a presentation. "Great" I thought, "who is going to want to be with the English guy?" Turns out no one actually, I ended up being lumped with a group. However we started talking, they dished out a couple of classic English clichés and we got along well once they realised I could reasonably communicate in their language. In a meeting on Wednesday, they even wrote down two points I made (in French) for the presentation, I was pretty chuffed.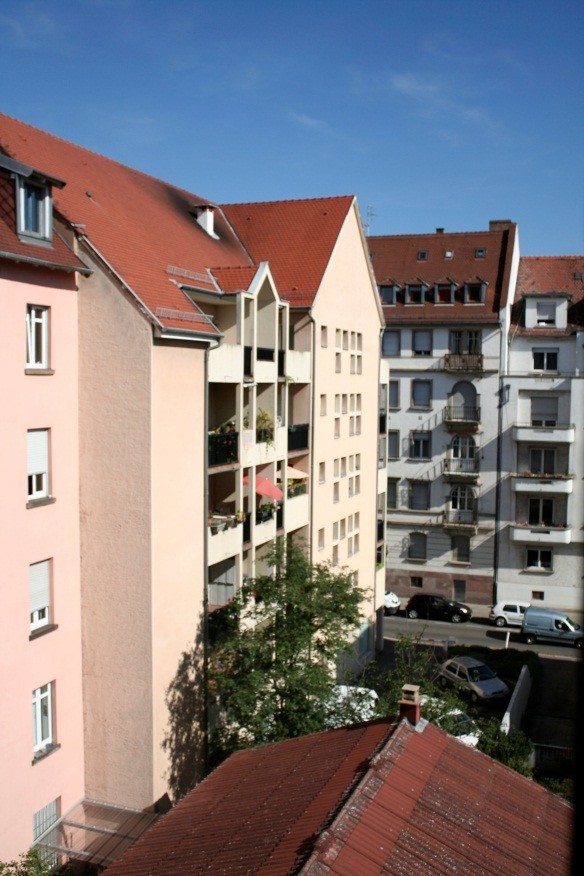 Furthermore, I seem to be near the end of the long and bumpy road that is French administration. I've collected my bank and student card, handed in my student number to the History Department and finished the details for my student housing benefit. Finally, it seems I can almost relax!
There have also been some more pretty disastrous mistakes on top of the successes. For instance on Monday I somehow managed to arrive for my seminar very early, two hours early in fact. There wasn't even a language barrier involved; I just somehow got it completely and utterly wrong.
Nevertheless the main faux pas came on Thursday, on the subject of 1600s English History and in front of a room full of French people. The lecturer knew I was English and decided he'd leave the "easy" job to me of naming the event which he had described as one of the most momentous in English history. Believing that I had heard 1650 I answered, with absolute confidence, "ah facile, c'est La Guerre Civile!" Unfortunately he had not said 1650. Nope, he had said 1604: the Gunpowder Plot. Let me tell you it isn't particularly pleasant getting such an important part of your history wrong in front of another nationality. Nor is it particularly pleasant being corrected by them.
That's it in terms of the interesting stuff of my week really! Lectures are fine I suppose. The topics are interesting and the tutors are very understanding, but I think it's going to take a long time getting used to eight o'clock starts and 22-hour weeks (you Historians back in England can count yourselves lucky!). Luckily enough, time is something that I have plenty of here in Strasbourg!
Anyways, I'm off now, I got to start researching a presentation I've got on Operation Nordwind. I'll leave you to get on Wikipedia and find out what that is!
À plus tard les copains!
---
Photo gallery

---
---
Content available in other languages
Want to have your own Erasmus blog?
If you are experiencing living abroad, you're an avid traveller or want to promote the city where you live... create your own blog and share your adventures!
I want to create my Erasmus blog! →