Strasblog Part Seventeen
Hello once again!
Sorry for the delay on this latest part of the Strasblog, this excuse is going down once again to the fact that I wasn't very well... not just cough and sneeze not well, more like stomach bug unwell. I was out of action for the best part of last week, so I'll do my best to try and entwine what's being going on in the last two weeks. Hold onto your hats people!
Before my sudden attachment to the sick bed, the last few weeks had been very... French. I made a deal with myself back at the start of term to try harder in the language (worrying that I'd leave Alsace without improving my language skills in any particular way), so being safe in the knowledge that I had spoken plenty of French allowed for my concerns of "not trying hard enough" to slowly fade away into nothingness!
So what made these days so French? Firstly, I've tried to watch more French television. It's a good way of tuning your ear to the language so that, in a future conversation, you can actually understand what the chap is saying and prepare to respond in a better way than just "I don't know", which happened a few times before Christmas. I watched a murder mystery programme called R. I. S Police scientifique (and had no idea what was going on, the story line went from a murdered dude to a missing child... don't ask), a dubbed version of C. S. I Miami (which is called "Les Experts In" in French, highly amusing), and all the highlights of the Ligue 1 matches from the weekend (which is always good for hearing Barton's name said in a French accent). Secondly, I've spent a good few hours at the language library. I've been reading Le Monde (to be cultured... check me out) and writing mini reviews of what I read (to help prevent a repeat of the GCSE standard conclusion in my Geography Exam). Finally, I've actually spoke more French! I'm back at uni now (and so begins the painful task of telling all my lecturers that I'm English) and I am getting along pretty well with my Tandem partners (who I hope are feeling the same way about me)!
The two best French things that happened in the last two weeks were a poker night, and a military parade. The parade, marking the return of the last French troops from their mission in Afghanistan, was something my friend Mike and I actually completely stumbled across. We heard some military band music, and walked towards it! It was good to see the French in motion, and also witness something that you have to admit is quite unique.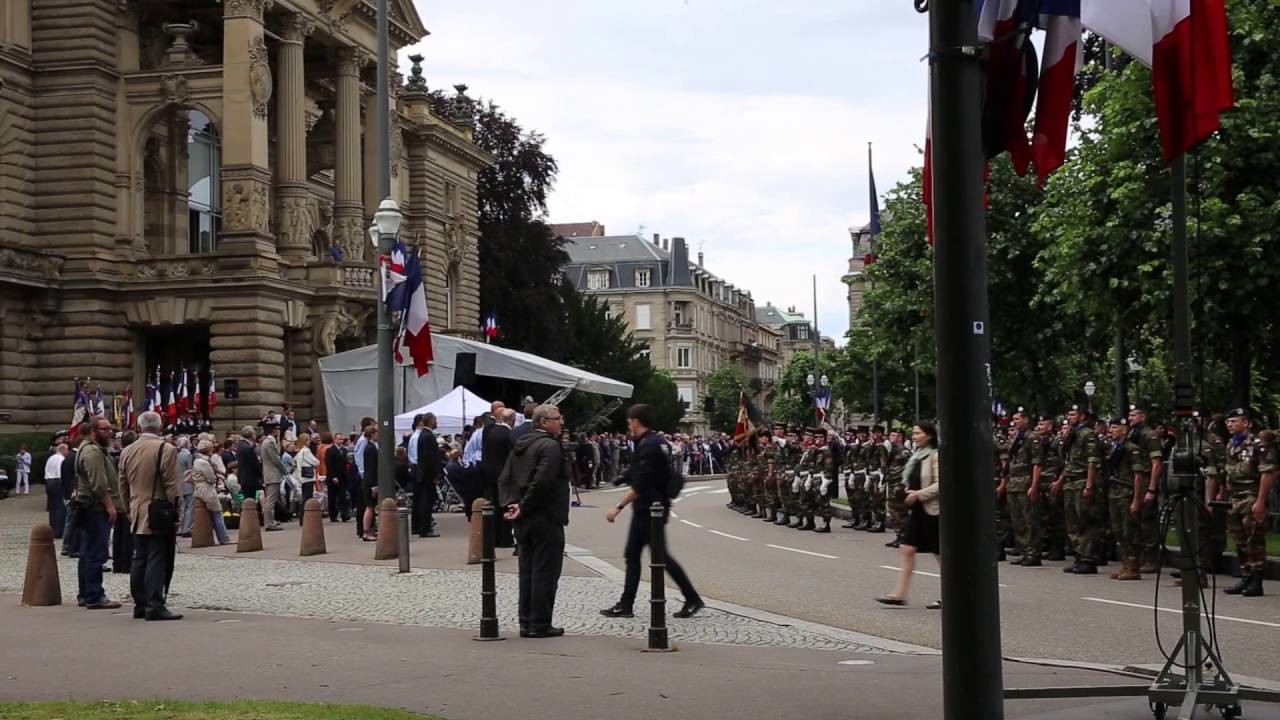 Check this video out.
The poker night was also quite unexpected. I was ready for bed and with Lord of the Rings (oh yeh, I watched all three in a week... ) starting up in my CD-Drive, when suddenly a knock came at my door. Surprised, I answered to find a couple of French friends asking would I like to play poker. I naturally said yes, and ended up playing cards (and jenga) until gone two in the morning. I admit that my standard of language depleted severely after midnight (by about half one I had no idea what anyone was saying any more), but I will also admit that I had a lot of fun! Let's hope they ask me again!
In terms of highlights, all that's left to discuss is the numerous hours spent in the Dubliners watching sport, and snow. The last few days have been particularly cold, which has brought with it a sizeable amount of snow. There was a period a few days ago when I'm pretty sure a mountain range worth of snow fell in about an hour and a half... on Monday I woke up to find the Amitel entrance under a good few inches!
We've managed to run up some good bills at the Dubliners the last few weekends. The part I will not forget of those days has nothing to do with drinking, football or rugby. What I will not forget is the muting of the English national anthem before our matches, and the enormous cheer when either Ireland or Scotland did anything remotely good. It's a sad day when you finally accept that no one likes your country very much.
That's all for now, hopefully I'll feel better for next time! À plus tard les amis!
---
Photo gallery

---
---
Content available in other languages
Want to have your own Erasmus blog?
If you are experiencing living abroad, you're an avid traveller or want to promote the city where you live... create your own blog and share your adventures!
I want to create my Erasmus blog! →