Strasblog Part One: My First Week in Alsace
Hello! My name is Peter. I am a history student at the University of Leicester who has decided to take my third year as part of the Erasmus programme at the University of Strasbourg, France. I have actually been writing this blog for a couple of weeks on another website, and if you're intrigued to find out my thoughts from before I left for my adventure, why don't you pop over to Peterstrasblog now for more? Go on... you know you want to!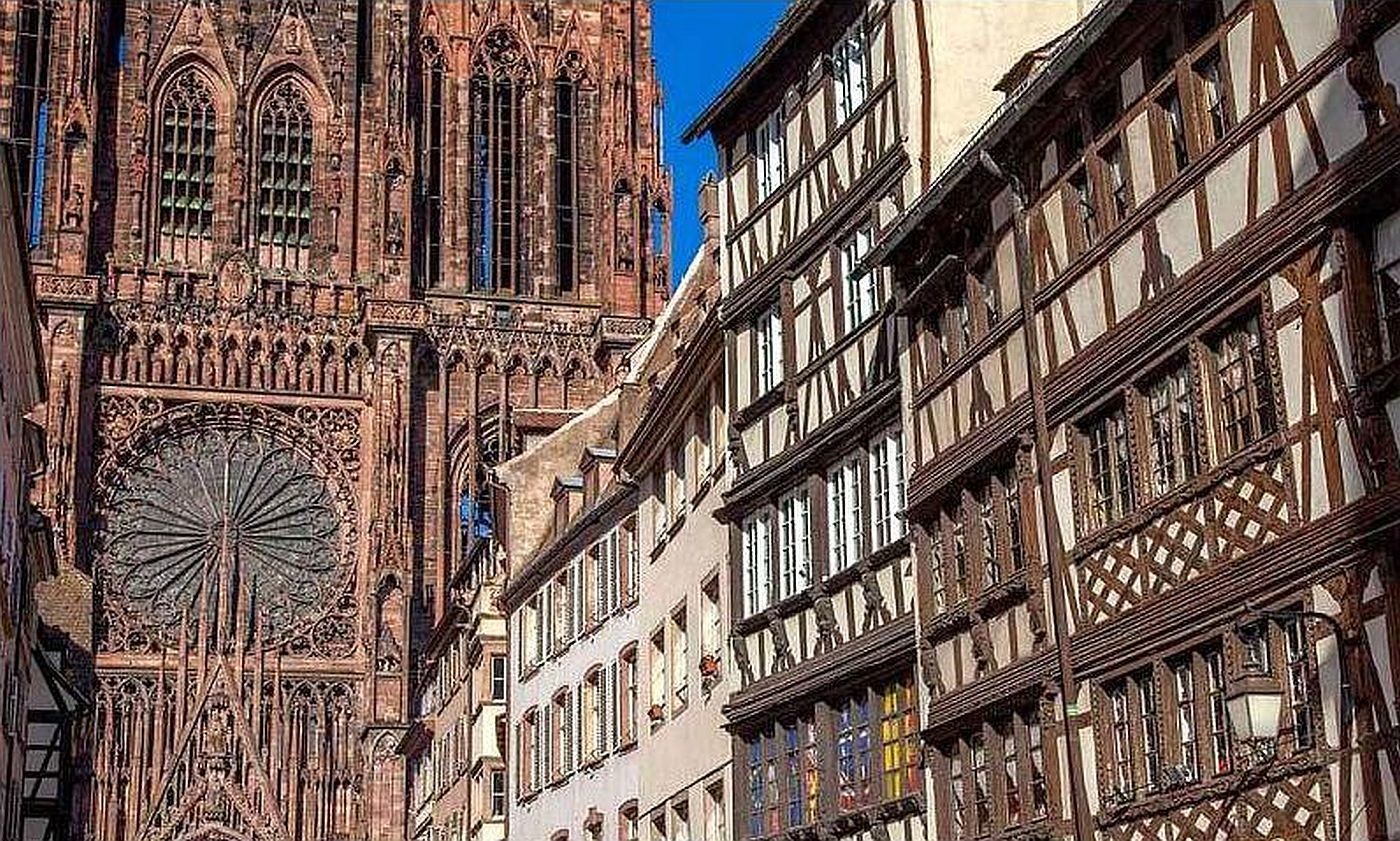 Anyway, I thought I might publish the backlog of articles I have written whilst in Strasbourg here... enjoy Part One!
After weeks of planning, preparation and organisation my Erasmus year abroad at the University of Strasbourg has finally commenced, and let me tell you it was not an easy start!
An alarm time of 04. 45 was in order to make sure I was up and ready for my train from Peterborough at 06. 10. After a tearful good bye with the family my journey began, yet little did I know that the next eight hours would be some of the most awkward of my life.
The pain began mainly on the steps of the Gare Du Nord in Paris. Sure the Eurostar leaving late was a little irritating, but that was nothing compared to the feeling of loneliness I had in one of the biggest cities in the world that day. I was tired, completely weighed down, unsure where to go and in general a sitting duck for someone to take advantage of my dire situation. Unbelievably, it got worse. After eventually finding the Gare de l'Est I discovered that my three enormous bags would not fit in the luggage compartment, therefore resulting in numerous irritated Frenchmen as I forced my stuff through the carriage. For anyone reading this thinking of going abroad for a long time, please do not go alone, it's not cool.
Whilst I've actually been here it hasn't been too bad: Tuesday and Wednesday were long and busy days of registration, filling and discovering my timetable. My personal highlights of those two days were faux pas of my own making. Firstly, whilst registering to the University I accidently had the kind woman guiding me through the documents convinced that I was an Olympic athlete, rather than just a casual sportsman. Don't ask me how. Secondly, I had a complete meltdown whilst registering my timetable with the history department, so much so that at times I honestly had no idea what the woman was saying. Eventually it was all sorted, but a job that could perhaps take ten minutes on a good day must have taken nearly an hour. It was torture worse than waterboarding.
On Thursday I had my first lectures, which composed of two more hours than what I would normally have in Leicester during a week (that's six hours for those who don't know). Split into two modules of five and three hours, one concerning Jesuits and the other the history of Alsace, it was a very tiring day!
So my first week here is almost up, and I feel like I've accomplished a reasonable amount. Not only have I done the above, I've also opened a bank account, gone for drinks with Erasmus students and in a short while from writing this I'm going on a boat trip! So far so good, let's hope that my second week will bring me more excitement!
À plus tard les copains!
---
Photo gallery
---
---
Content available in other languages
Want to have your own Erasmus blog?
If you are experiencing living abroad, you're an avid traveller or want to promote the city where you live... create your own blog and share your adventures!
I want to create my Erasmus blog! →