Strasblog Part Nine: Forest Walks and Geography Tests
Hello all, how are we?
Another week has passed in the fair city of Strasbourg and consequently, it is time for another edition of the Strasblog!
The lecture side of this week was based around two tests; one that I did have to do and one that I did not. The test that I did not have to do was on Monday, which meant that my normally torturous four hour seminar was cut to a much more manageable two and a half hours. The test that I did do was a Geography one on the subject of Urbanisation. Obviously all my answers had to be in French, so for that reason I think that I did reasonably well. I didn't quite finish what I had to say, but I hope that the professor is understanding enough to appreciate I was writing in my second language!
My reward for a reasonably successful Geography test was the pub that night. After an incredible dinner at an American style burger restaurant (where the French translation of "Cheese Burger" was just "Cheese Burger" said in a French accent), we went to the most overpriced but wonderfully atmospheric Irish bar. Despite having to part ways with 5.70 euros for each pint of Guinness we all ended up rather tipsy, destroyed a number of beer mats and then proceeded to distribute their remains across the Place D'Austerlitz. I even had a Giraffe drawn on my arm...
This week I have spent a few hours in the French for Foreigners library, in an attempt to improve my language skills (and also for the fact that the Uni of Leicester wants proof that their students have tried to learn the language rather than speak English all the time). The main issue that I think I have with speaking French to actual French people my age is the use of slang. "L'argot" is not something that is covered much at A-Level and after living here it is definitely something that I feel should get more coverage. After spending the majority of my time in the library listening to recordings of French people having relaxed conversations, my favourite slang term is "il tombe des cordes". I'll leave you to think what that means... I have also noted that French people tend to not use "ne" in the negative, for example they would just say "je sais pas". That's fine for me; I barely remember to use it anyway!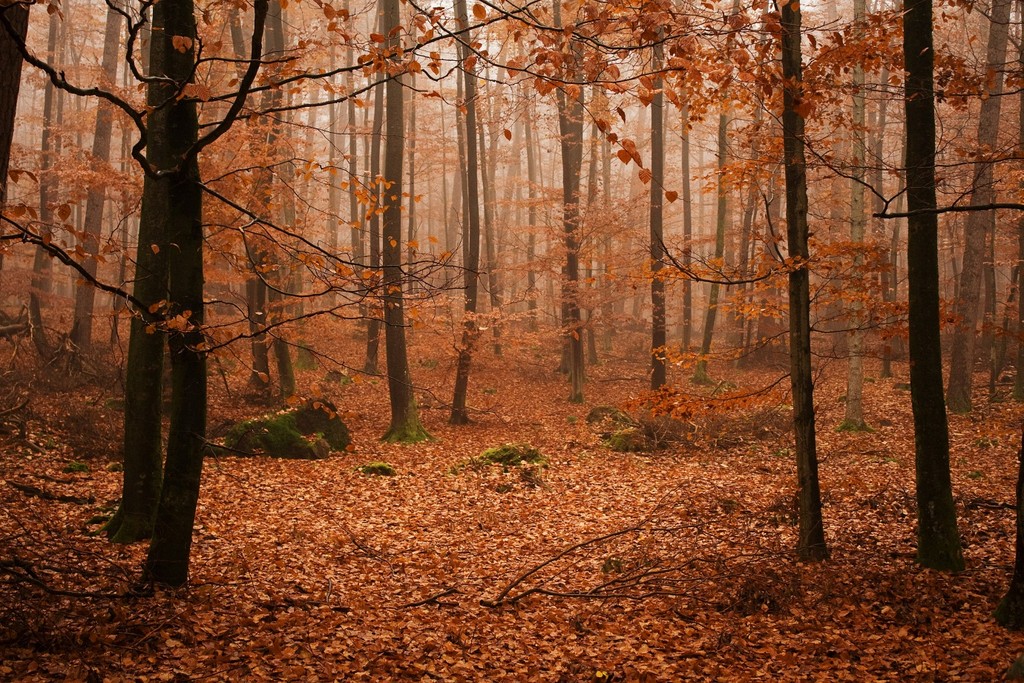 On Saturday I went on my second walk in The Vosges, this time around the town of Saverne. My English friends and I, used to hiking in smaller groups with a number of leaders knowing the way, were surprised to find that only one man was going to lead a 48-strong group... and only he was going to know which way to go. As you can imagine, it was a recipe for absolute chaos! A section of the group was lost in the twisting forest pathways at least five or six times, the pace of the walk was at times reduced to a crawl as the walking column began to stretch over an enormous distance, and the end of the walk had to be completed in the dark! However the six o'clock wake-up-call, the freezing temperatures and the chaotic leadership was completely worth it. In truth it was a great day; I love the feeling of accomplishment that comes with knowing you've walked 25 km plus, I love the feeling of being back in the countryside after an extensive period in Strasbourg city centre, and I love The Vosges. Sure the mist made the spectacular views of the last walk impossible to achieve, but there was still enough natural beauty around me to assume that The Vosges is one of the prettiest places I have ever been.
Apart from the standard game of football on Tuesday and the necessary completion of coursework on Sunday, that's about it for this week. See you all next time and, as always, à plus tard les amis!
---
Photo gallery

---
---
Content available in other languages
Want to have your own Erasmus blog?
If you are experiencing living abroad, you're an avid traveller or want to promote the city where you live... create your own blog and share your adventures!
I want to create my Erasmus blog! →