My experience with the CAF: grant for accommodation in France
What is it?
For those that don't know, when you go to study in France, whether on Erasmus or not, you can apply for a grant called CAF (Caisse d'allocations familiales).
Normally, I think the CAF offers different types of grants to french students, but in our case (Erasmus students), the one of interest to us is the accommodation support, because in reality we keep being students of our home university.
So, basically depending on the rent of the halls, the room you have and hundreds more things, they give you a sum of money to help you pay for the accommodation.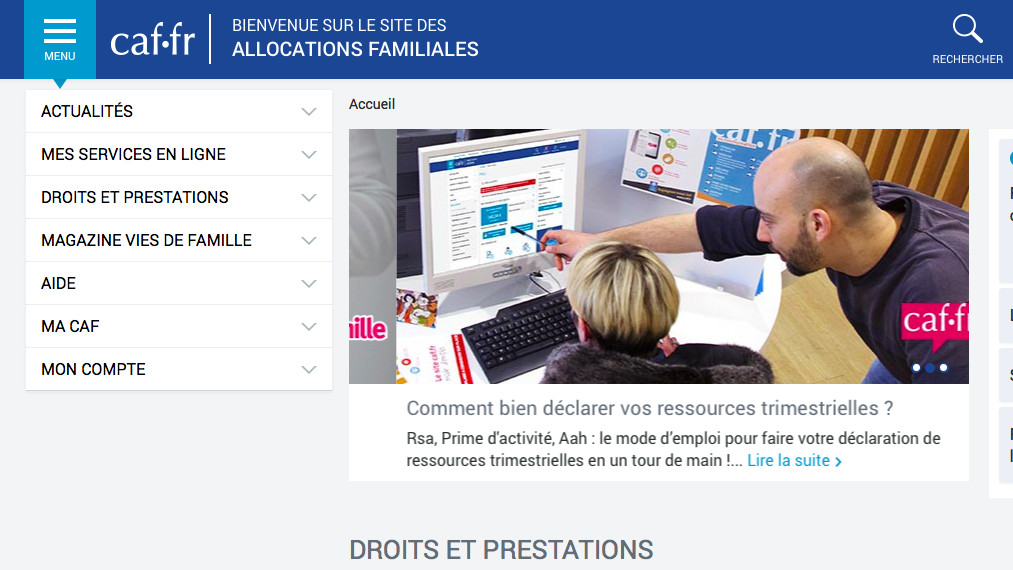 Where do you apply for it?
The seemingly simplest option is applying online: caf.fr However, student halls usually have paper forms, and once there they will ask you if you'll want to apply for the CAF accommodation support, so I suppose that the staff at the halls will put you in the right direction.
Also, there's a CAF office in Strasburg, on la Route de l'Hôpital. I think you have to request an appointment to be seen, so before arriving I'd recommend you research a bit about the grant online.
How to you apply for it?
I'll tell you about my experience, I applied online. The grant can be applied for a month before your arrival in Strasburg (to your halls). The CAF website lets you do a "simulation", so, it lets you go through all the application procedure, but not officially, just so know the type of questions you'll be asked, the type of documents you'll be asked for, etc.
Once you've fully completed the application, (not the simulation), you'll have done all you can for the moment.
Why do I need the grant?
Well obviously, you'll already have your accommodation so you can fill out the forms with your coordinates. They'll ask you for the price of your room, the size (square metres), whether you share the room with someone else, etc. From there, you'll get more straightforward questions.
Another important thing they'll ask, or at least they asked of me and for that reason I couldn't apply for the grant from Spain, is a french bank account, so they can deposit the amount of money they see fit.
Apart from this, other documents are needed that they'll ask for throughout the process.
My experience
When I arrived in Strasburg, one of the first things I did was open a bank account so I could apply for the bloody CAF grant. I opened one in Societé Generale because it's one of the closest banks to the university. To open an account you have to sign a hundred and one thousand forms, and bring other documents with you like your ID, a school certificate that shows you're studying at Strasburg university or any other university.
After various days of paperwork, of receiving different letters from the bank, I had everything, my new account, my card, my pin, my IBAN number, etc.
So I finally started applying for the CAF, which, by the way, there's no deadline for applications.
Well, I won't forget the hell that awaited me from there on any time soon. When I applied, I filled in my account number and all they asked for, they told me that they'd be in touch soon. They should've sent me a letter with my number to access my personal page on their website, and in another letter they'd send me my password to match the number. Evidently, the letters took quite a while to arrive and when they did I didn't have any idea what I had to do with them. I caught up with everything and did what they asked me to. Once I was able to log in, they told me I had to hand over my rental contract signed by both parties, so once I received this, scan it and upload it to my personal account. Another option was to hand everything into the office, but if I can do everything in the comfort of my own home, what's the point?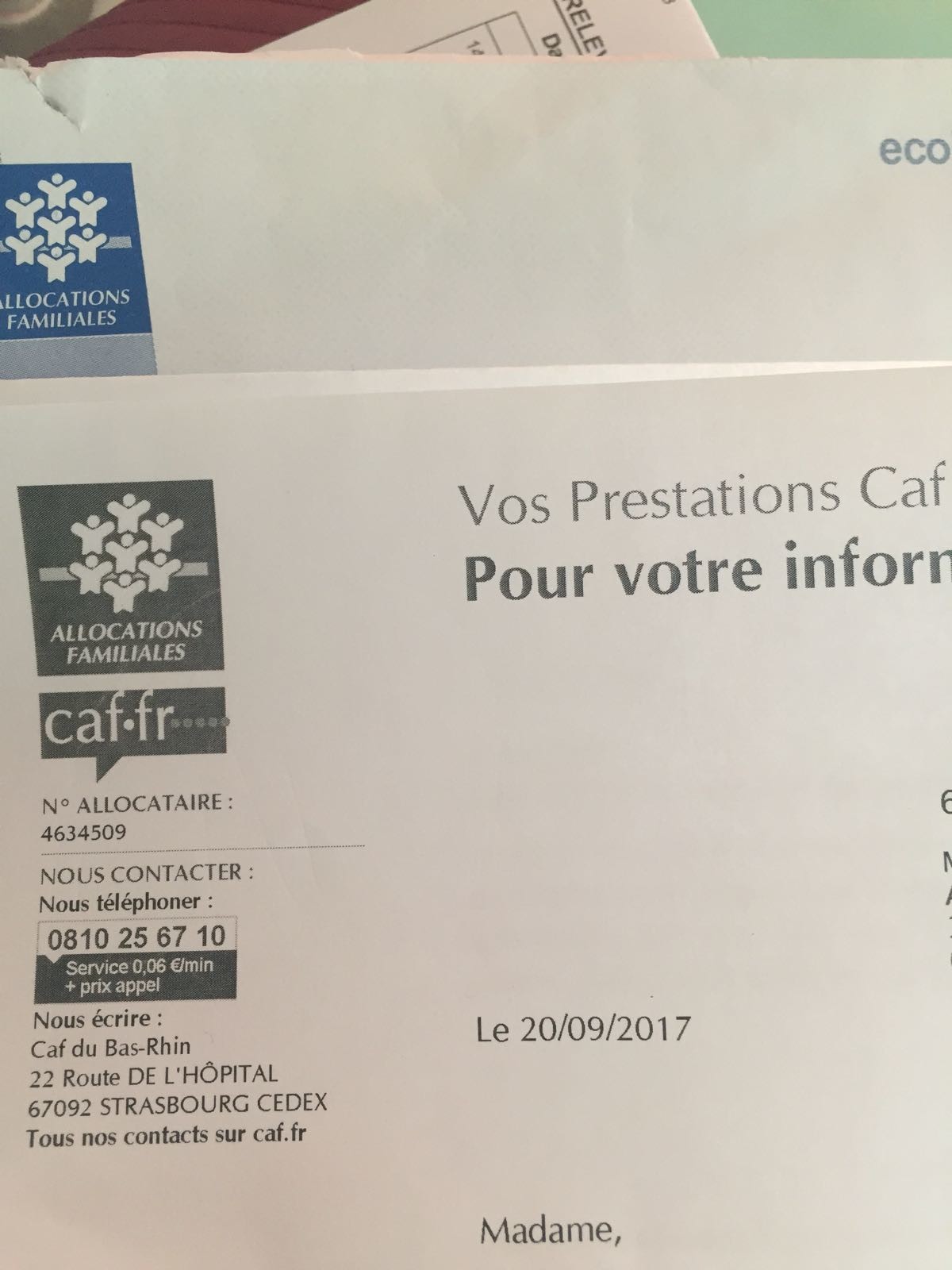 Once they checked over my dossier for two or more weeks, they sent me a message saying that I still needed to submit other documents, amongst those a photocopy of my ID, my European health card, a certificate of education, a birth certificate and another document that my landlady or whoever rented me my accommodation had to fill in.
So, I did all they asked and at first it seemed easy, minus the birth certificate which I obviously didn't have with me. So, what I did was ask my parents to send me photos of the family register to see if this was acceptable.
After another two or three weeks checking my dossier, they sent me another message telling me that I should resend my birth certificate, but this time to the office, because uploading it onto my personal account wasn't working. so, I asked my parents if they could request my birth certificate and they then sent it to me scanned. Obviously, this took time, because they had to ask for an appointment, etc. When they finally sent it to me, I printed it and took it to the office (very annoyed at this point for all the faff). There was a button where you could deposit things, but just in case, I asked the lady that was there and she told me that yes, you deposit things there and that was fine. So I did and left, hoping that finally everything would be okay.
I was waiting a month for the response, but, did you guys get any? Because I didn't. I decided to go back to their website to see if there was any messages on my personal account and to my surprise, it said I still hadn't sent in the documents that they asked me for. However, I had uploaded them and I had handed in my birth certificate to the office. Once again, annoyed, I decided to write them an email asking that they sort it out, and they replied telling me I had to upload some documents that I hadn't already. I wanted to reply to this person but they didn't give me the option, because they sent me an automated reply. So I wrote them another more detailed message so that they'd help me once and for all. After three or more messages, someone from the office replied to me and listen to what they told me: "Since you're not from the European Union, you have to upload a document that shows you have medical insurance that will cover you in France". Now I couldn't help but laugh, I didn't know if they were messing with me or what all the fuss was about. Finally, Christmas holidays came around and I went back to Spain and I forgot about the CAF grant. When I returned to Strasburg, I decided that I'd already wasted enough time on this stupidness and that I wasn't going to keep wasting it for some money that I didn't even know if they'd end up giving me or how much it would be.
And to this day, here I am, waiting for any news, that I'm sure will never arrive.
That being said, I'm not trying to dissuade you from applying because I know of many Spanish Erasmus students that also did so and they already have their money. Maybe I didn't do it properly, or maybe I should've gone in person and not online, I don't know. The thing is that when I needed help, nobody gave me any and I didn't know how to do the things that were asked. I could've rang them up, but the phone number they tell you to ring costs like 6 cent per minute or something like that. I also thought about getting an appointment, but I was already so burnt out that I never got round to it.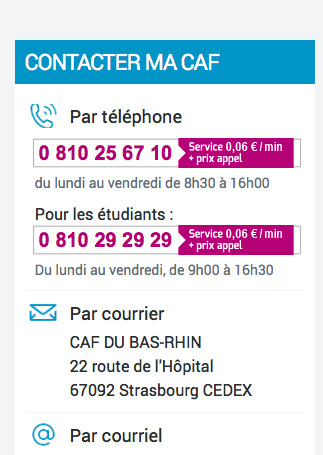 So if you go to France, I recommend you apply for the grant but keep in mind that you're going to need a thousand and one different forms and they'll probably have you going from one place to another, because friends, french bureaucracy isn't a myth, it's one hundred percent real.
Although you should also know that they ask different people for different forms, because speaking with other Spanish students, I know that they asked me for certain things and they asked them for others, viceversa.
When I now go onto my personal account on their website, it says something along the lines of my request has been suspended in red letters, and honestly, I don't have the least intention of getting into that sort of mess again, because at the end of the day, writing them emails did nothing, nor waiting for them to phone me, no one knew how to solve my issue.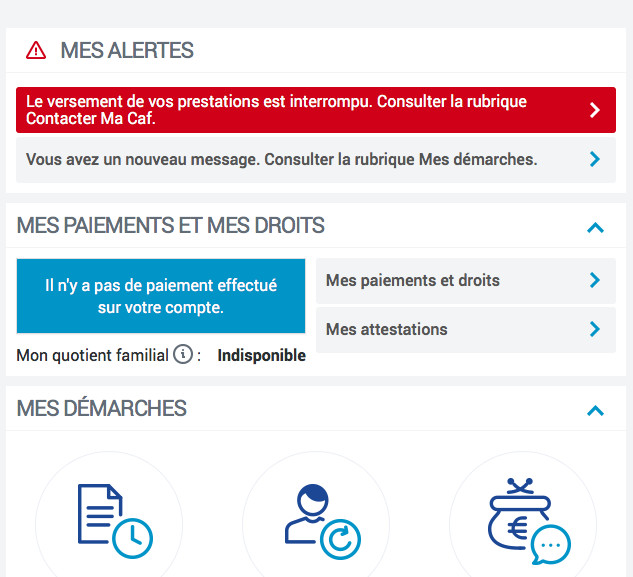 ---
Photo gallery
---
---
Content available in other languages
Want to have your own Erasmus blog?
If you are experiencing living abroad, you're an avid traveller or want to promote the city where you live... create your own blog and share your adventures!
I want to create my Erasmus blog! →