Anatomy of an Erasmus
I think I should start this post by presenting myself. My name is Chrysalena and I'm a medical student from Greece. I study in Patras and I just finished my fourth year of studies. During the spring semester of my fourth year, I studied abroad, in Strasbourg, as an Erasmus student.
But how did it all start?
I had heard of the Erasmus programme before, from professors, other students and of course friends of mine. At the beginning of the spring semester of my third year, the professor that was in charge of the Erasmus outgoings in my University informed us about the programme and the application deadline. At first, I was quite sceptical about whether I wanted to study abroad for a semester or not, but after careful consideration I decided to apply, because it would be a unique and very interesting experience. And that was maybe the best decision of my life. After an interview, filling out long (and sometimes a bit hard to understand) forms, learning agreements, searching for accomodation and all kinds of preparations, here I was, 10 months later, in Strasbourg. It was time for my Erasmus experience to begin.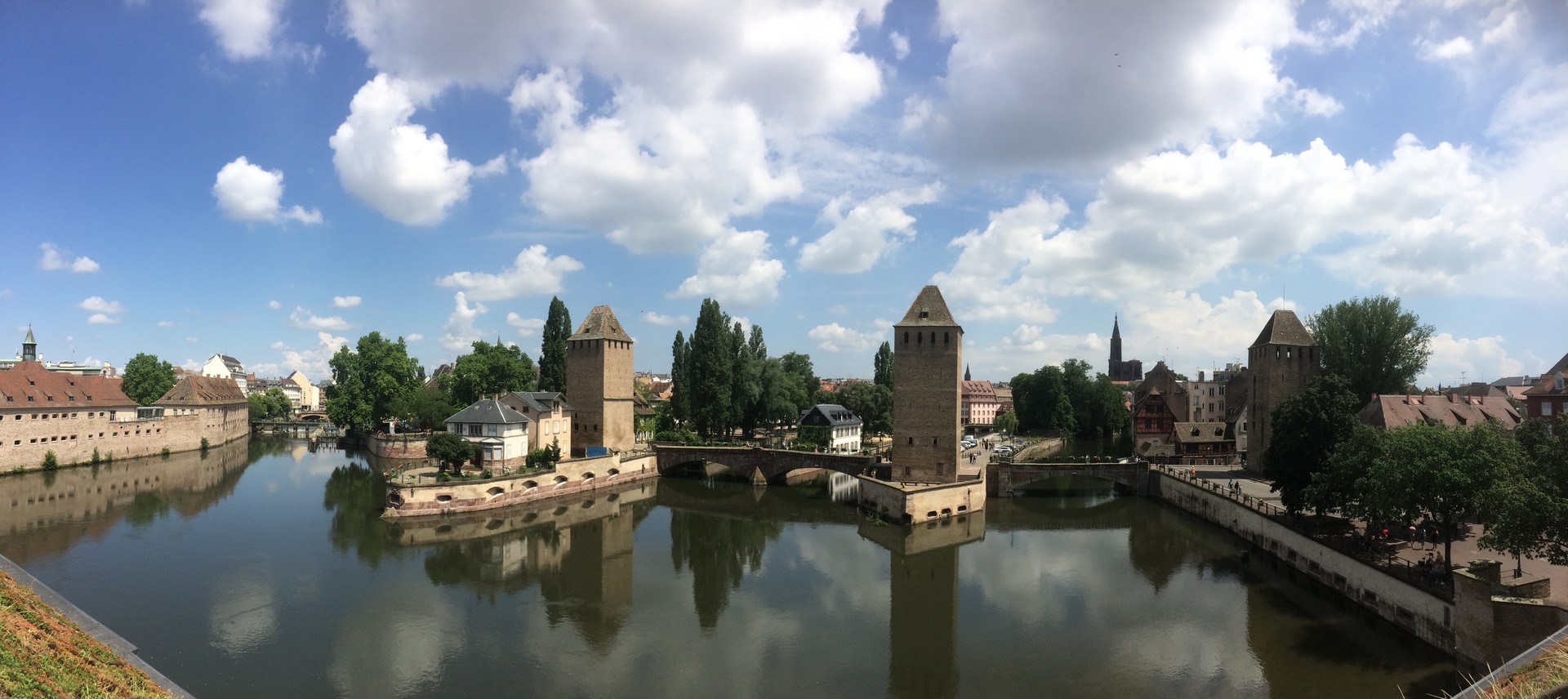 New in town!
I may not remember every bit of detail from these 4 months, but I remember very clearly the moment that I arrived in Strasbourg for the first time. I got off the bus and I was heading towards the hotel that I had booked for the first days, with a touch of enthusiasm that it was actually happening. Of course, little did I know of the administrative and bureaucratic processes that come with moving to another country, but luckily there was another girl from my University with me and we went through all of this together. I have to admit that all these administrative things, including opening a bank account, buying insurance for your accomodation, arranging classes and so on, are a huge part of your Erasmus, and a quite annoying one, but there is no way to avoid it, you just have to be patient and well informed about the documents you will need once you get to the bank / insurance agency / university, that will save you a lot of trouble.
But moving to another country means that your friends and family are far away. So you are going to meet new people there. And that's exactly what I did. At first, we went to an ESN event that was held every Monday: the "café des langues". It was an event where foreign students, including but not limited to Erasmus ones, would gather to meet and exchange views and thoughts in a foreign language. For most of them the language was French, for others it would be English or Spanish or any other languages you can think of. During my first week, I met as well other Erasmus students from my faculty, with whom we were doing our internships in the hospital together. And this is how I gradually started to meet new people and make new friends in Strasbourg. Later on, we continued to meet new people through these events but also via the people we already knew and were hanging out with.
Hospital life or "how not to party in your Erasmus"
The first day in the hospital completed the "shock" of the first week. First internship in a hospital, in another country, in another language and with people I was meeting for the first time. I have to tell you, I needed some time to adjust to this.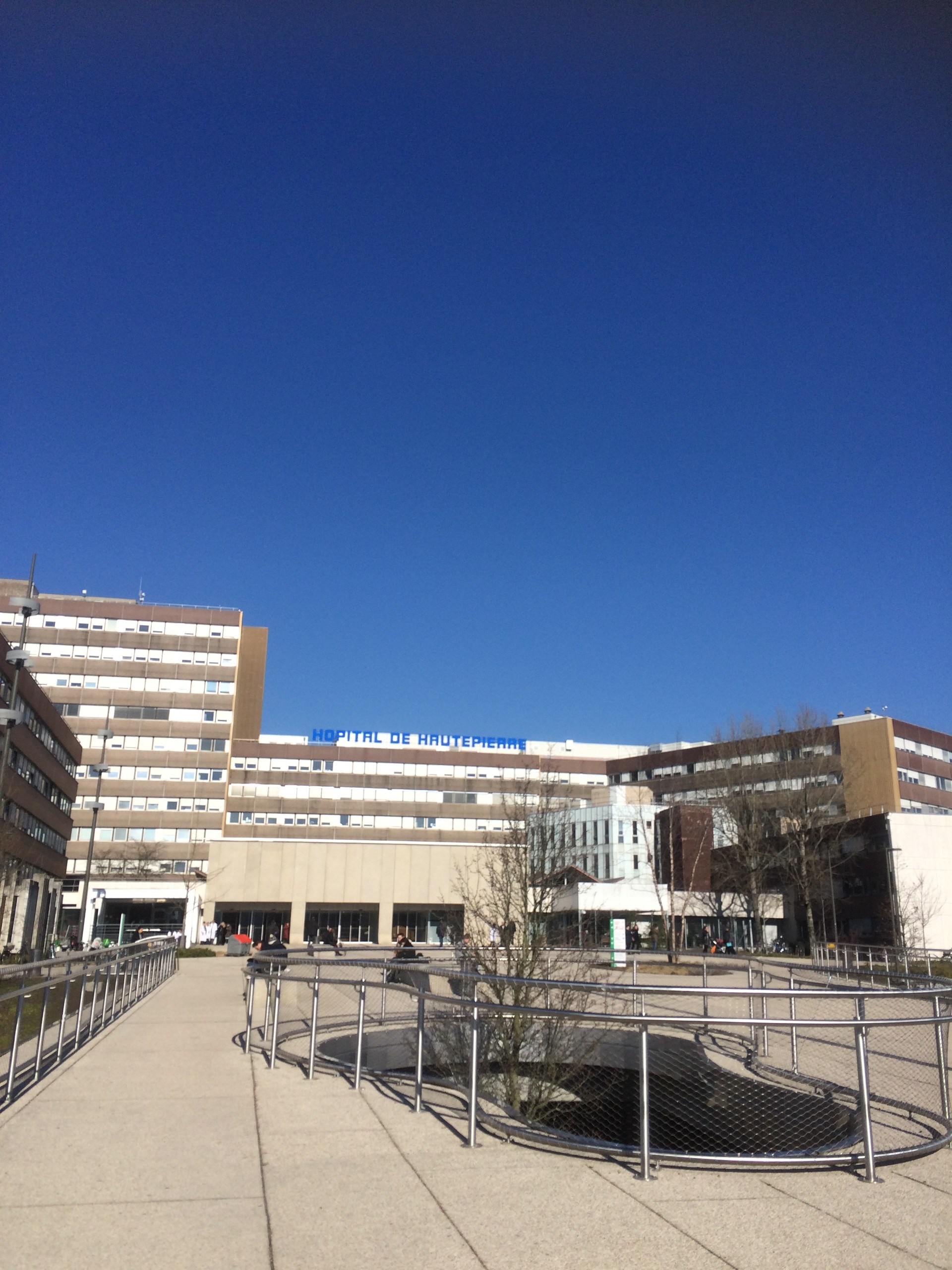 First of all, it was my first internship, which means that I had no previous experience and it was all new to me. Given as well that France has a different health education system than Greece, the internship was nothing like I expected it to be. The medical students in France or "externes" as they call them work long hours, and in that case we had to be in the hospital every day from 8am to 6pm. French students are on call once or twice per month as well, from 6pm to 8am. In addition, students in France are expected to actually work during their internship, ranging from secretary work to medical examinations and actions, such as placing or extracting catheters, suturing and so on, and most of the time unsupervised. As you can understand, we are talking about a huge load of work. In Greece, medical students observe and are being asked questions on the patient's history and disease by their tutors. They are also performing medical examinations and some medical actions, but they are supervised most of the time. The internship focuses more on education rather than work. Plus, they usually work from 8am to 2pm. Those differences are fundamental, so in my first day in the hospital I was not prepared for this.
Secondly, French is not my mother tongue. And even though I am fluent in French, I can assure you that speaking French with someone in the street or in a shop and speaking French with a patient is not the same thing. Plus, having not spoken French in almost 6 years, I needed some time to think about what I wanted to say and form the sentence in my head. Even from the first week, I could understand almost everything, but I could not speak spontaneously. Thanks to the fact that we were talking in French all the time, not only inside the hospital but outside of it as well, even when we went out with the other Erasmus students, I was able to improve my speaking skills in quite a short time. By the end of the second week I was already able to recognise the progress I had made and by the end of the first month I had started to think more in French and less in English and Greek. And as time went by, it only got better and better.
After the initial shock, I was able to participate actively and benefit greatly from my internships in the hospital. I learnt a lot, I talked with patients (and patients' parents, during my pediatrics rotation), I acquired a lot of useful skills and I ended up really enjoying my time at the hospital. I actually loved my pediatrics rotation so much, that I am seriously considering becoming a pediatrician!
The only hard thing was that working long hours really exhausted me, so I was not able to go out a lot and experience the carefree side of the Erasmus during the first couple of months. I was returning home tired, hungry and I would go to bed early every night because I had to wake up early the next morning and I had a long day ahead. But luckily, the semester was divided into two months of internships and two months of lectures, so April and May were a lot lighter in terms of schedule for me.
Where to?
What I haven't told you so far is that I love travelling. Travelling is like breathing to me, I always look forward to the next destination and I'm always in the search of destinations I could travel to. And if it hasn't become clear so far, yes, I am one of those people that may wake up one day and randomly decide to search for cheap plane tickets to some destination. So, if somebody asked me which is the question I asked most during these four months, it would be: "where shall we go? "
During the first two months, every weekend was a travelling opportunity for me, that I was trying to take advantage of. Freiburg, Heidelberg, Nancy, Metz, Dijon, Paris, Zurich... And once my internships were over, and I had more time to travel, I decided to take it to the next level. Alsace roadtrip in the "route des vins", Toulouse, Bordeaux, Albi, Lyon, Grenoble, Annecy, Madrid, Sevilla, Cordoba... and I was lucky enough to have friends that wanted to do the same trips as me and with whom I had a wonderful time and created sweet memories.
The moment I gazed at the view in Freiburg and realized I am on Erasmus and this was my first trip: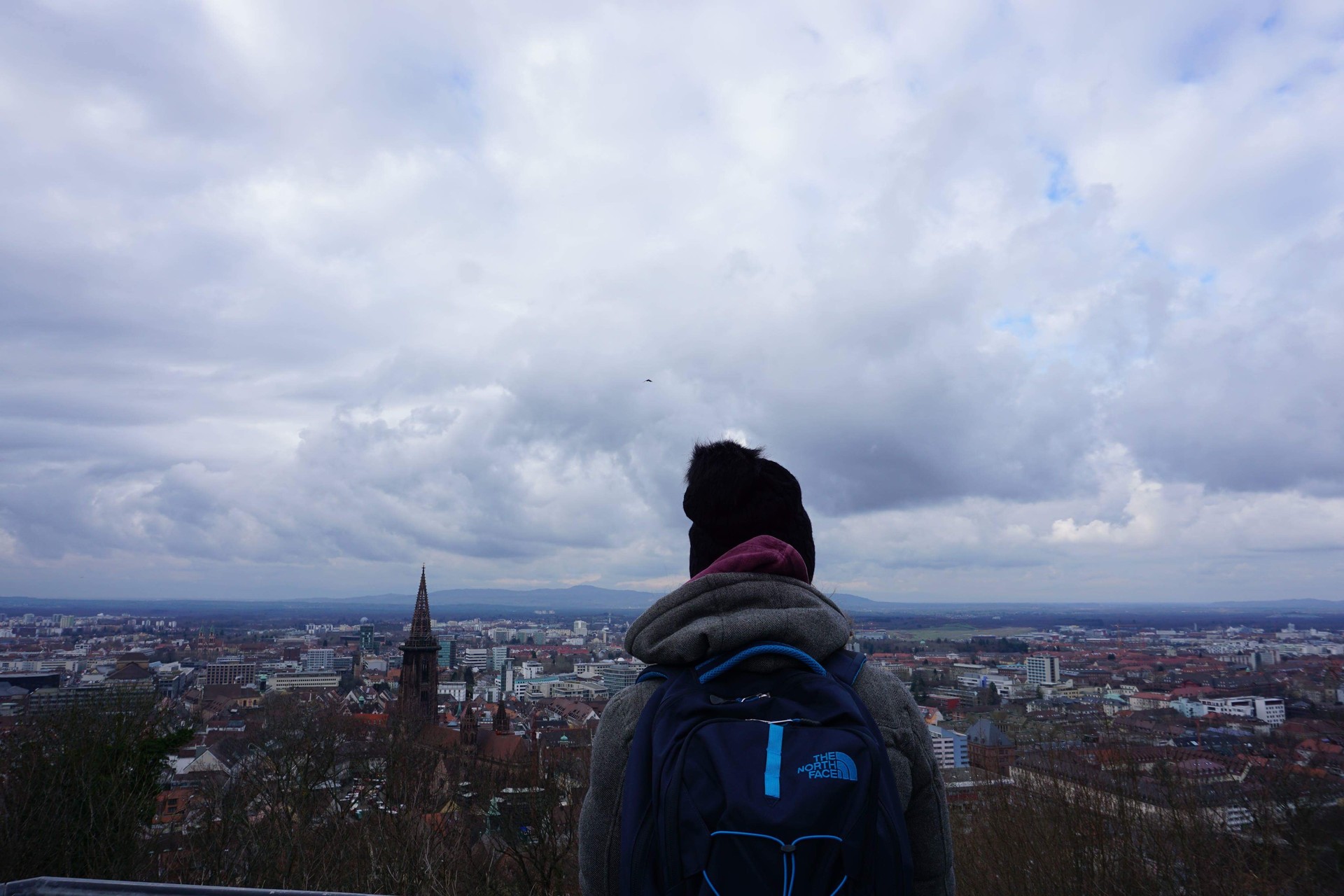 The lovely castle and walks in Heidelberg: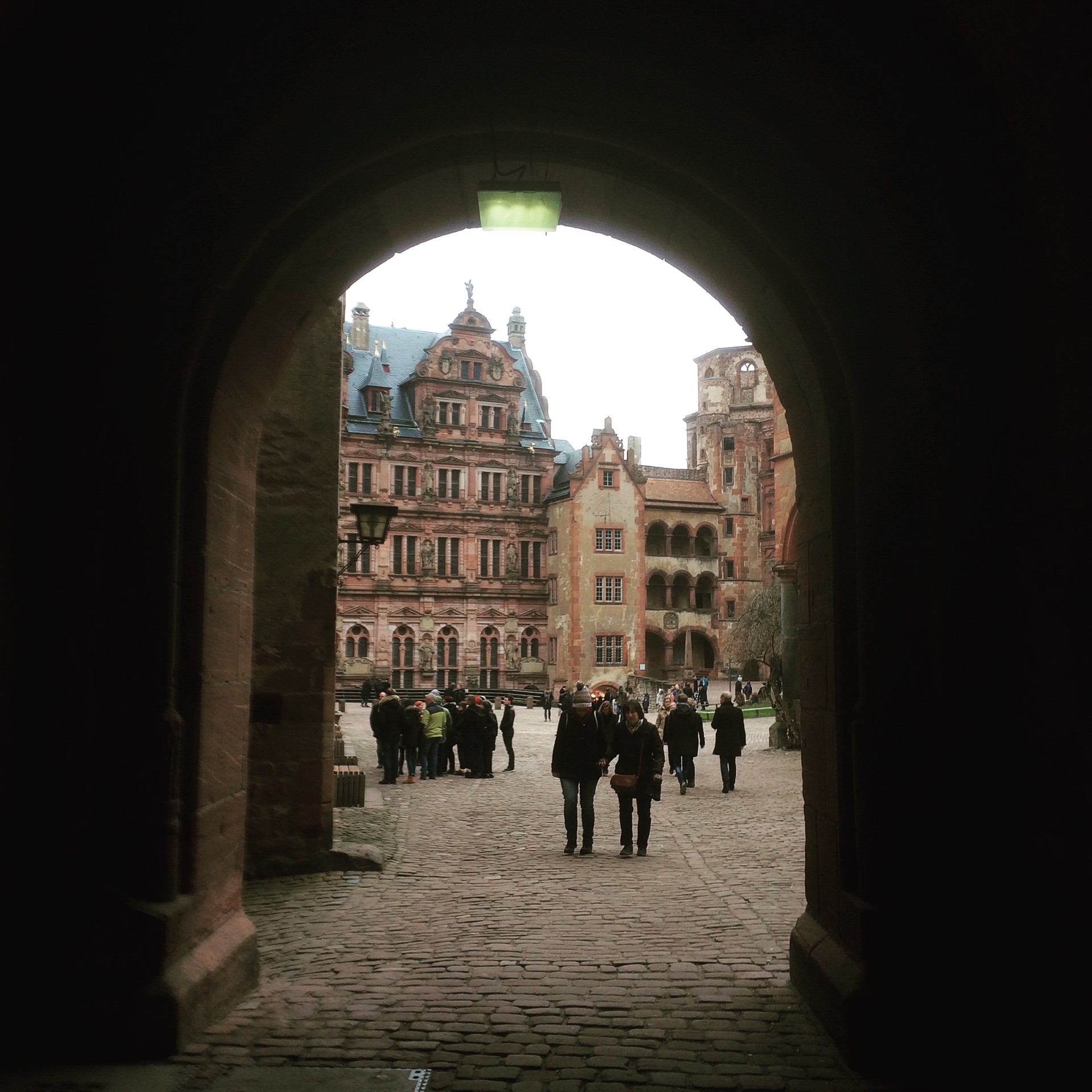 Walking in the snow in Nancy and Metz: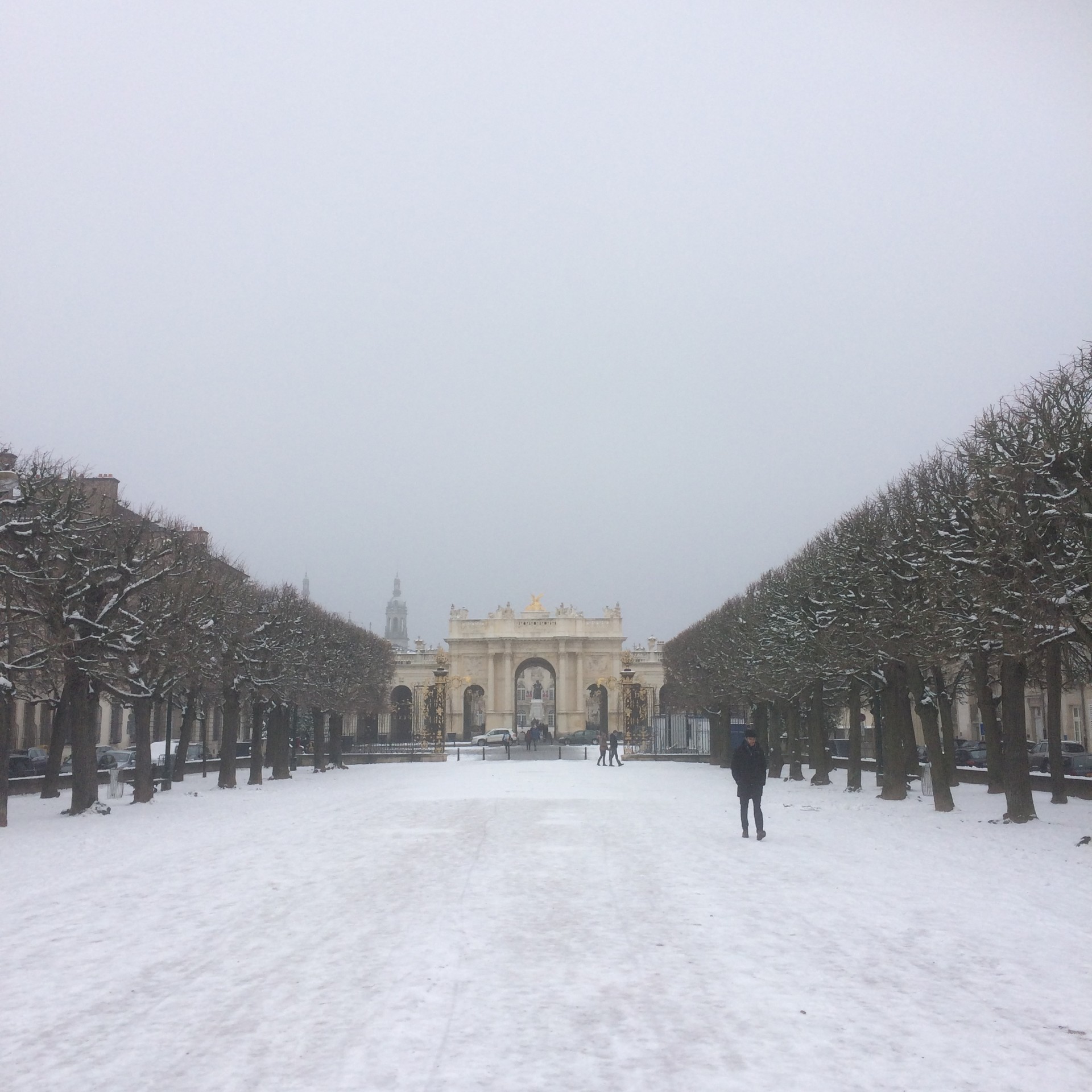 Planning the trip to Dijon: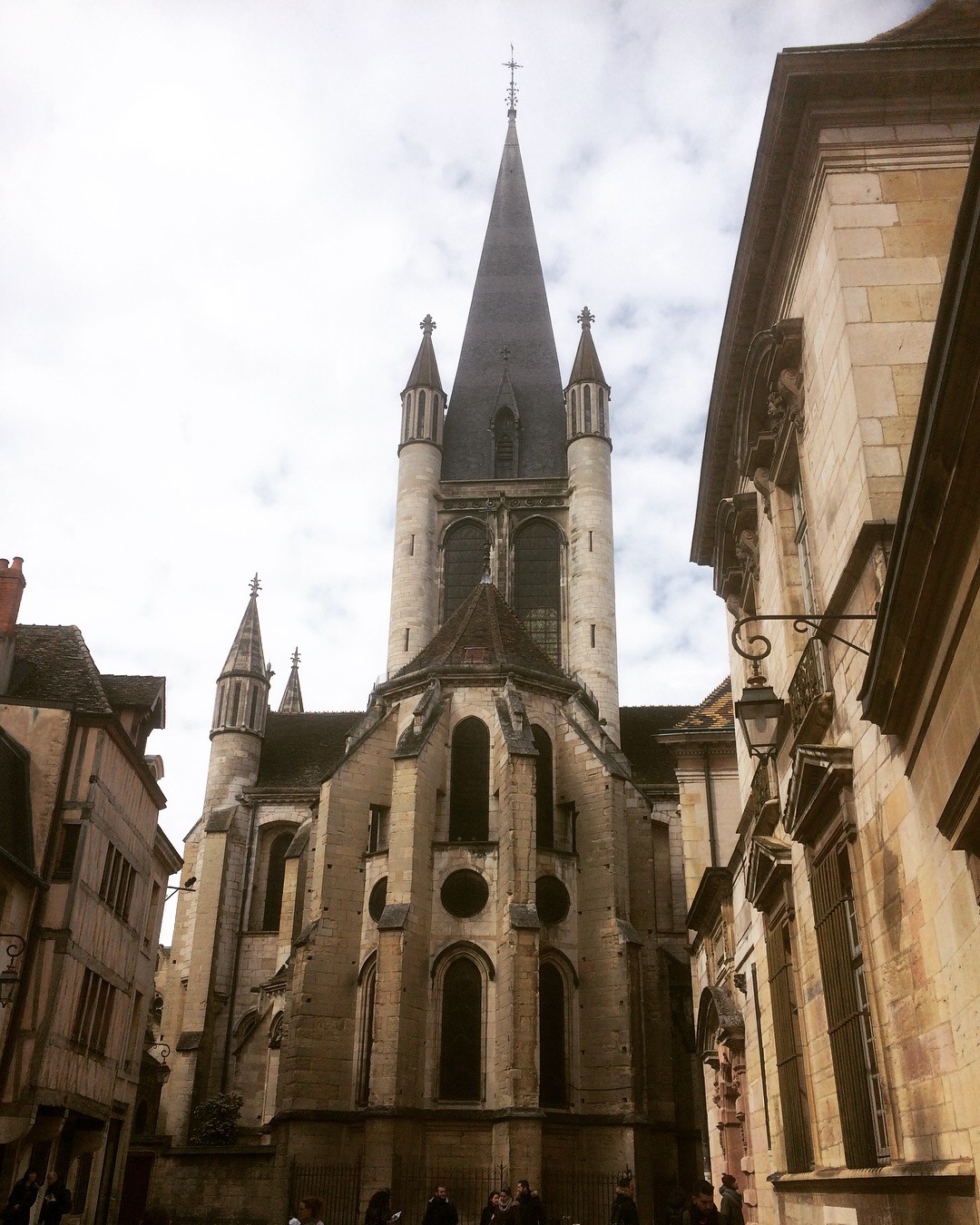 Walking in sunny and snowy Paris and drinking wine in Montmartre: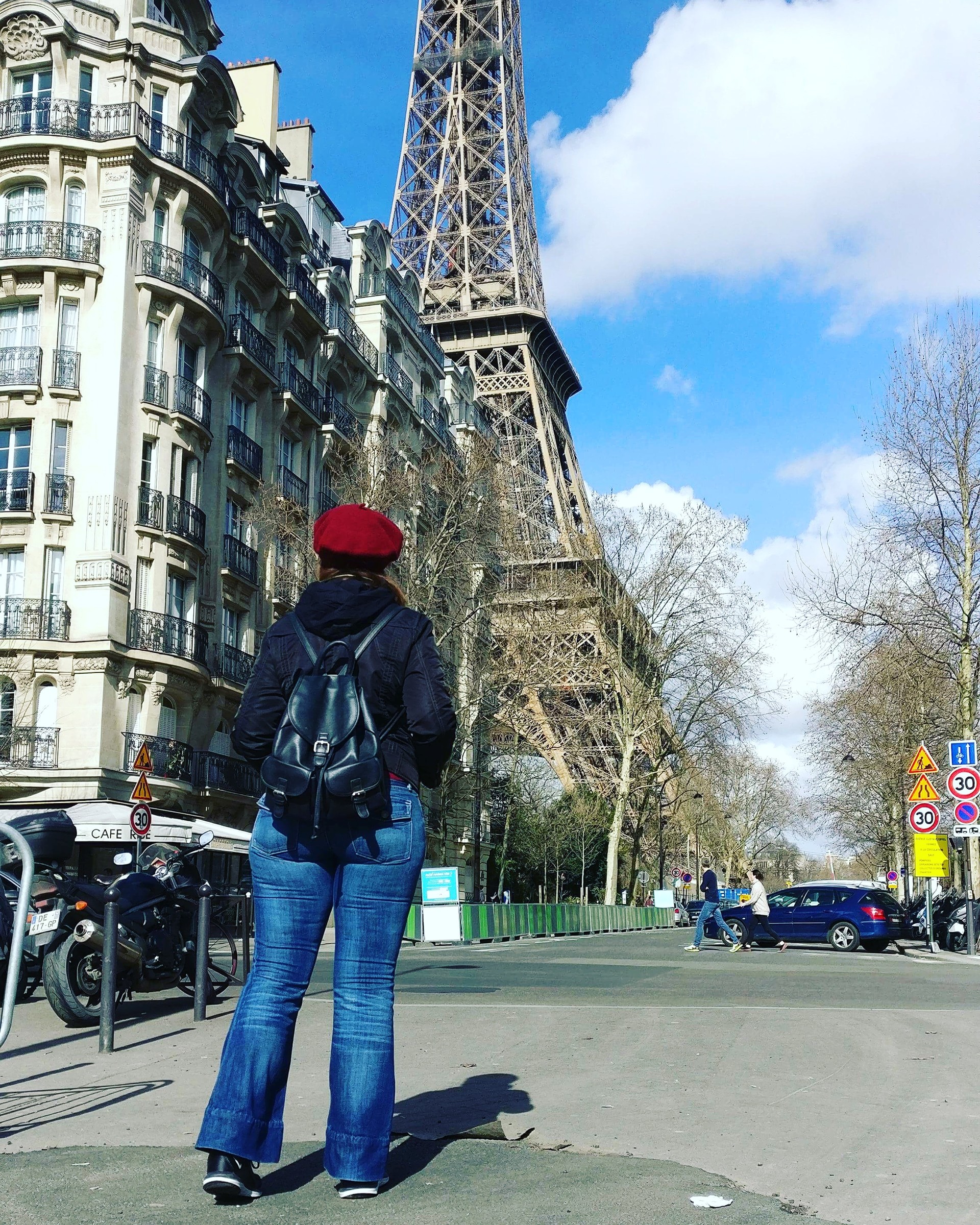 Having picnic in Zurich: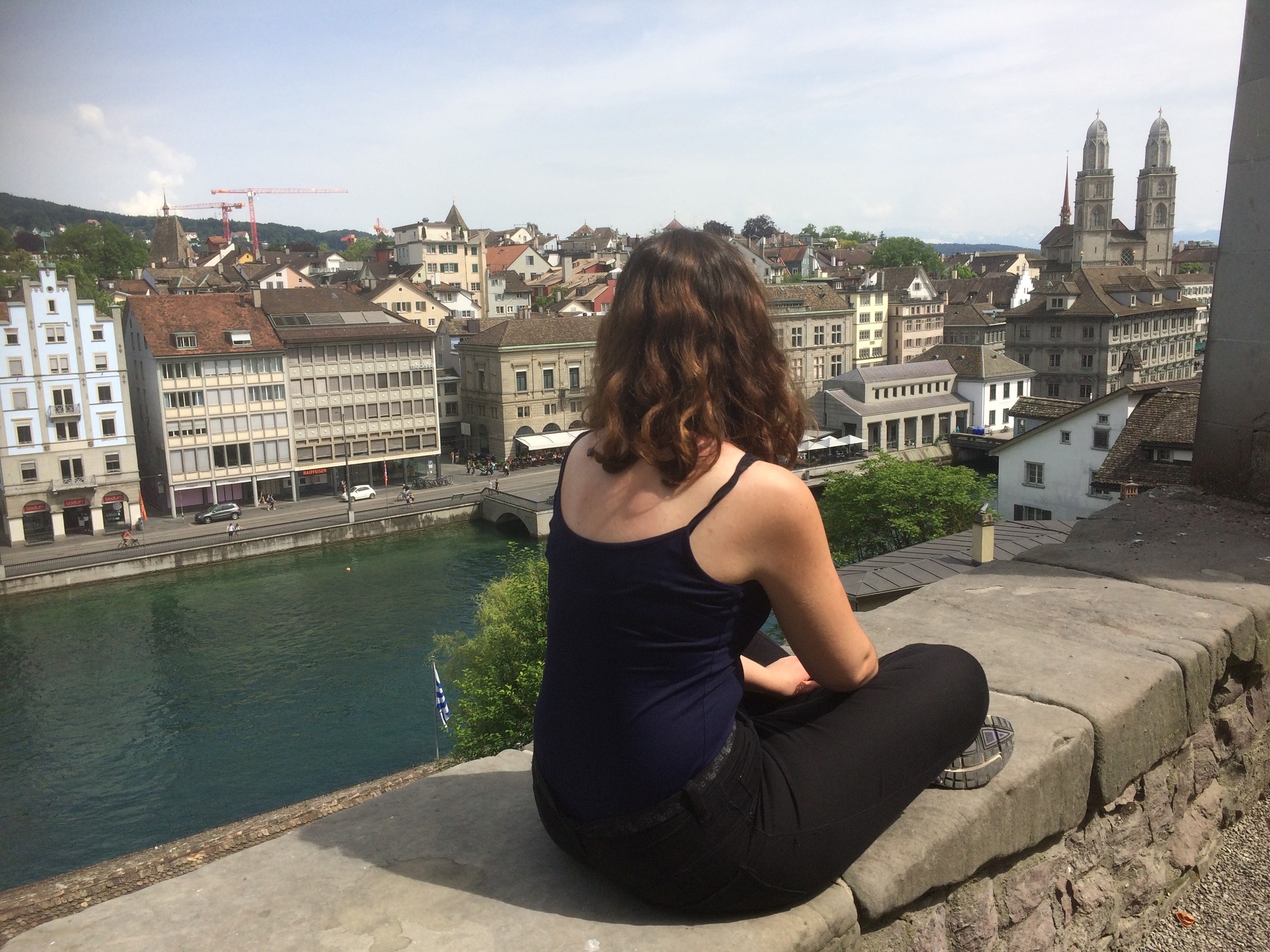 Driving across Colmar: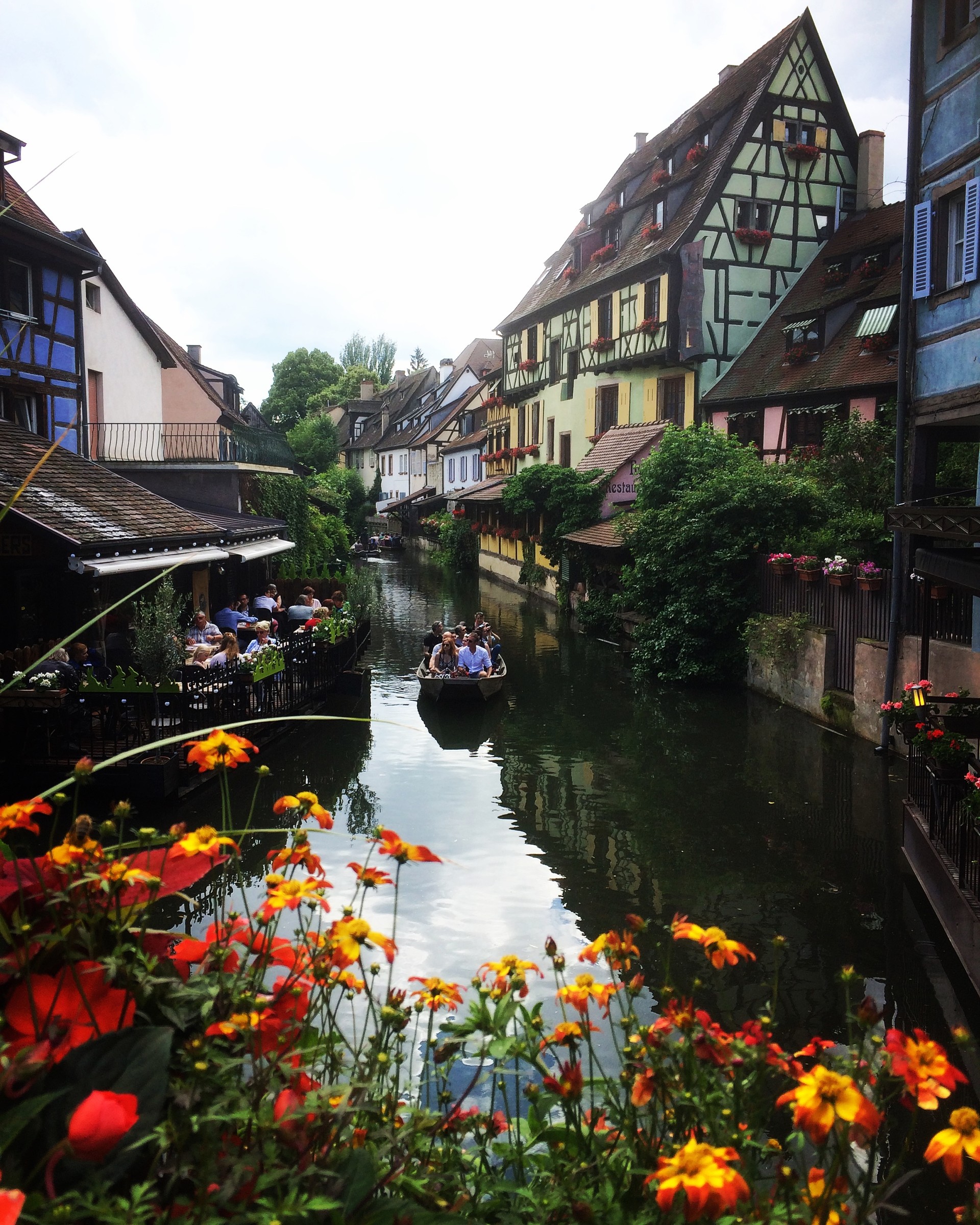 And villages in Alsace and stopping every once in a while to have a glass of Alsace wine. Admire the traditional houses and the view to the vineyards: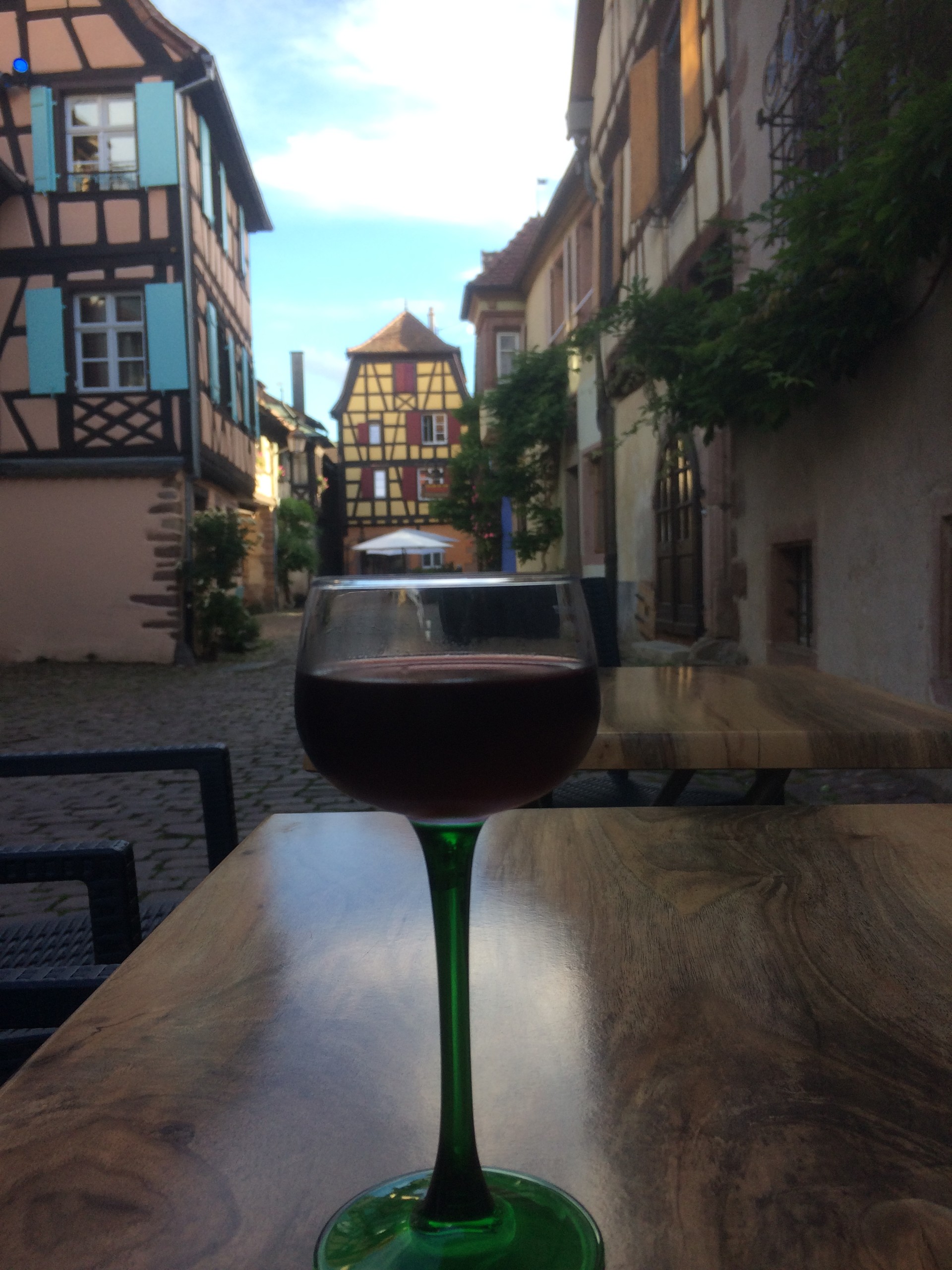 Falling in love with the red streets of Toulouse: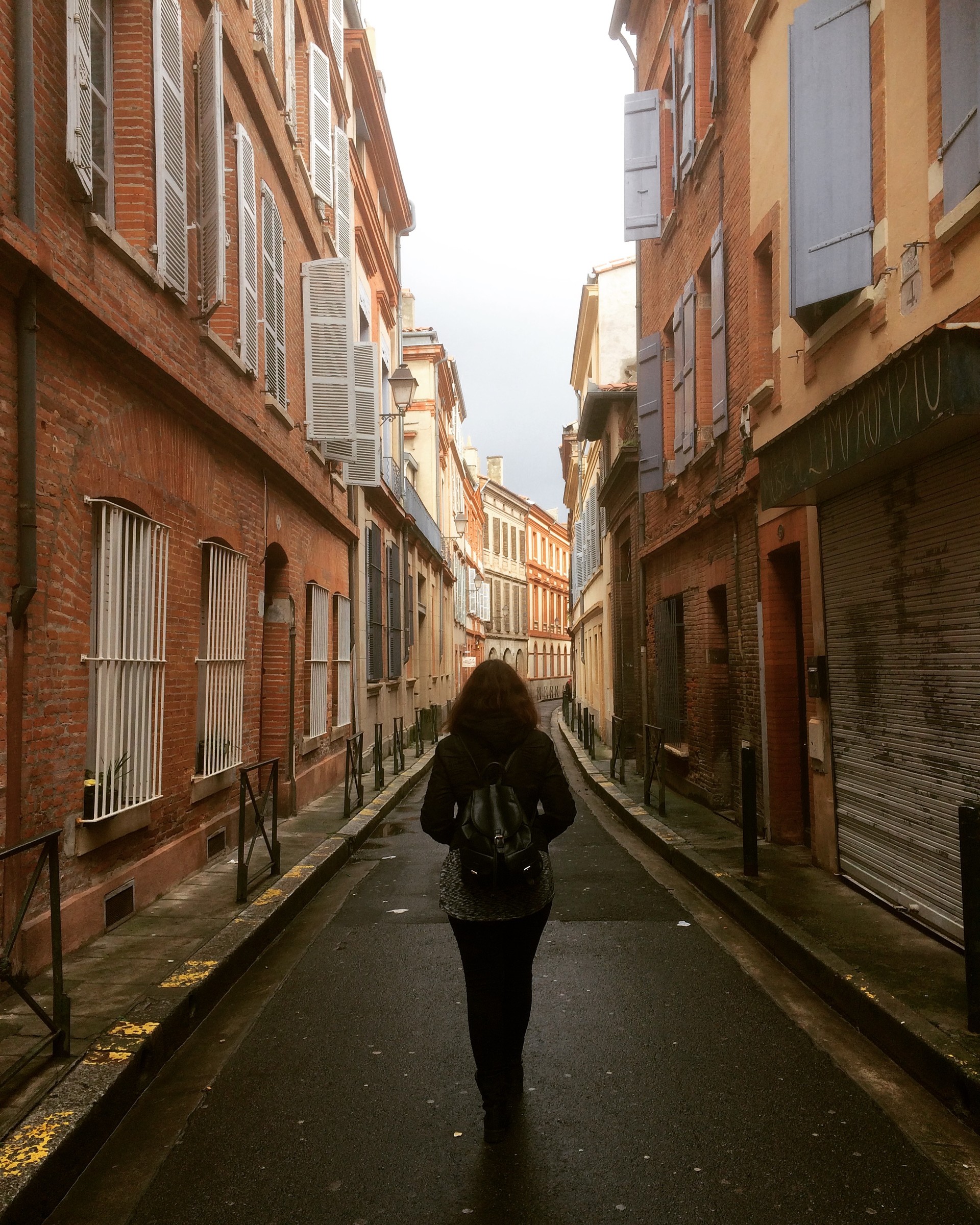 And the lovely Albi of Toulouse-Lautrec: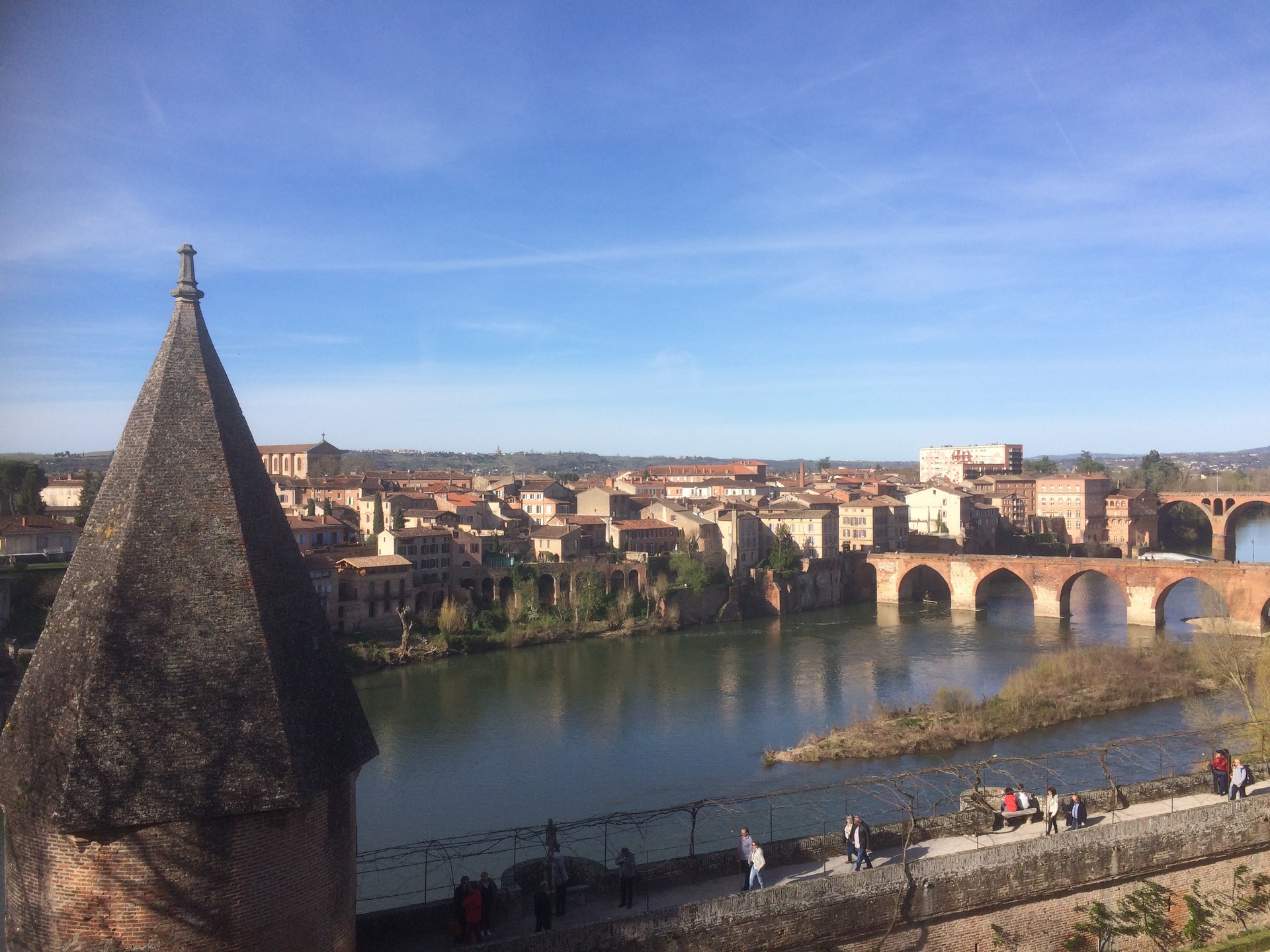 Drinking local wine and running towards the water mirror in Bordeaux in order to take a picture with it while the fountains are turned on: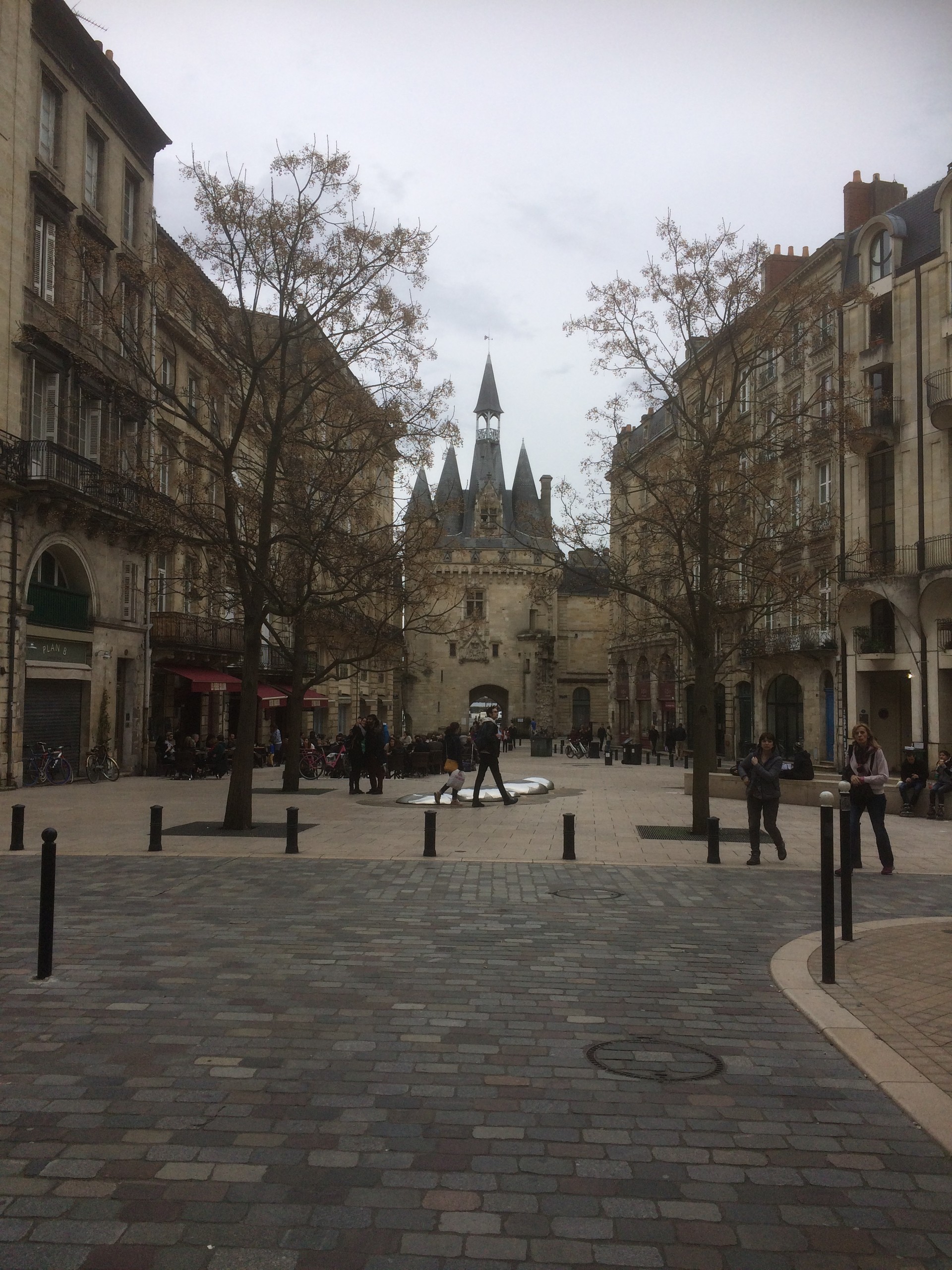 Climbing hundreds of stairs all across Lyon to explore every part of it and admire the view: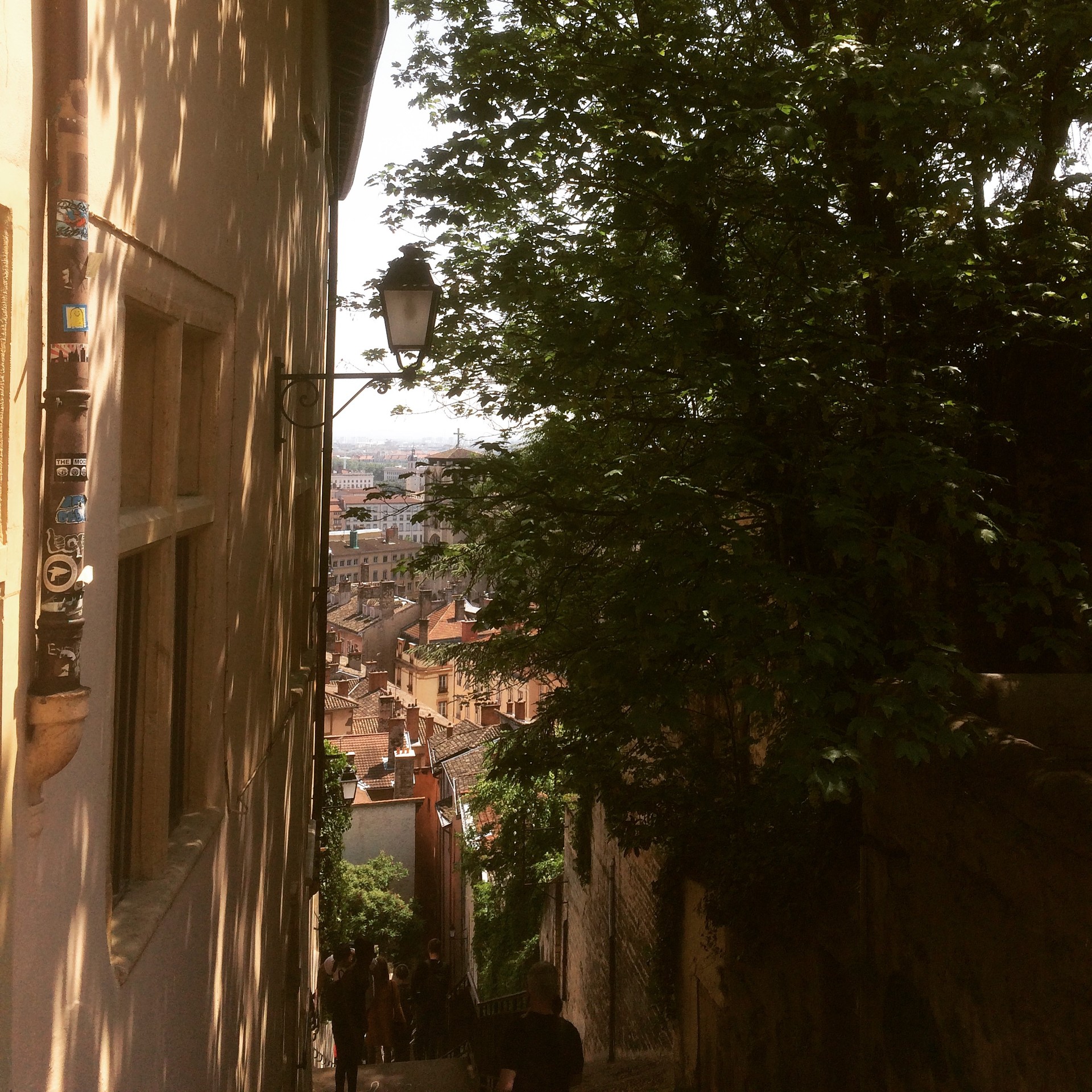 The cable car experience in Grenoble: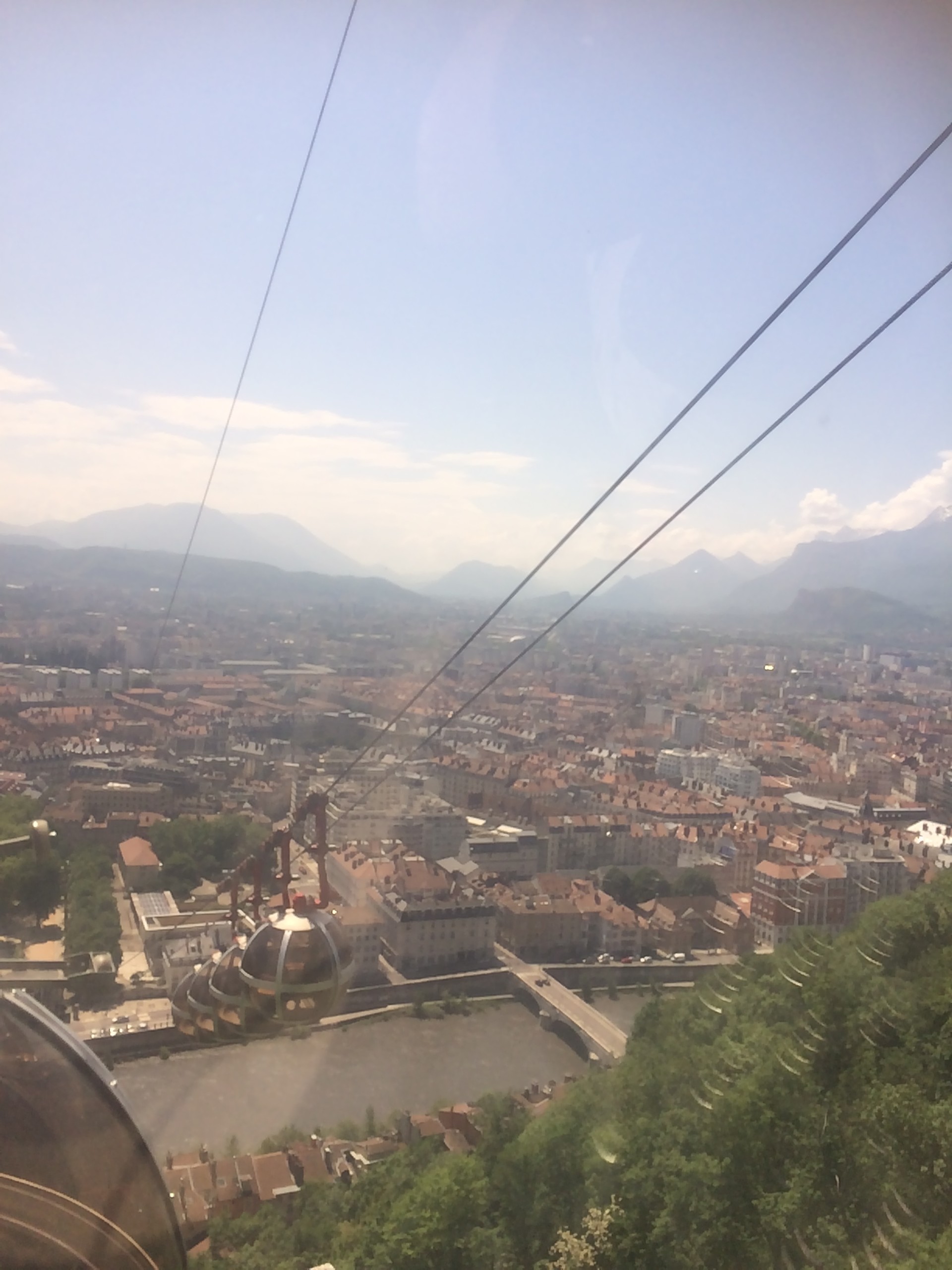 The "words cannot describe how beautiful it is" Annecy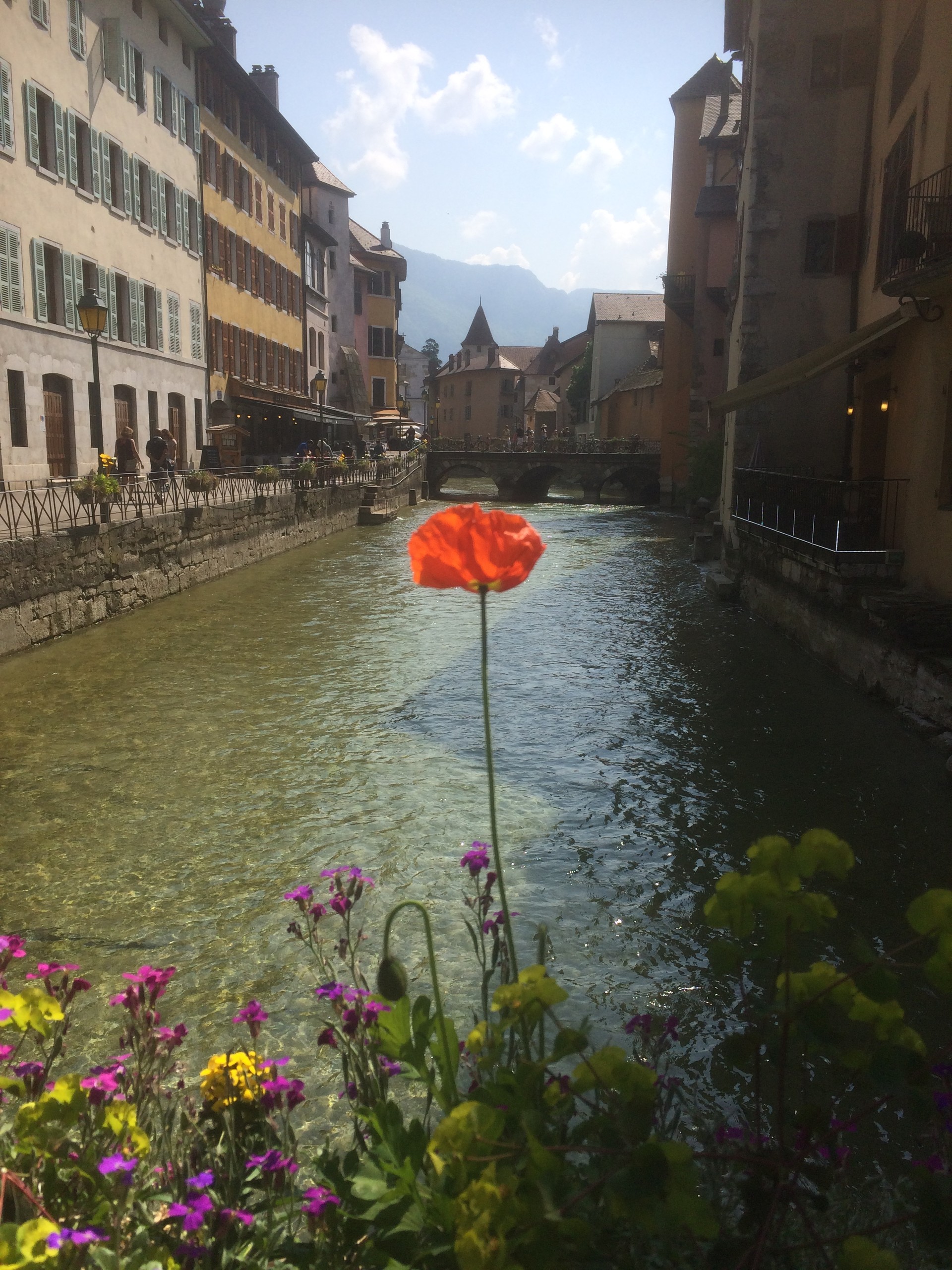 The full of life Madrid: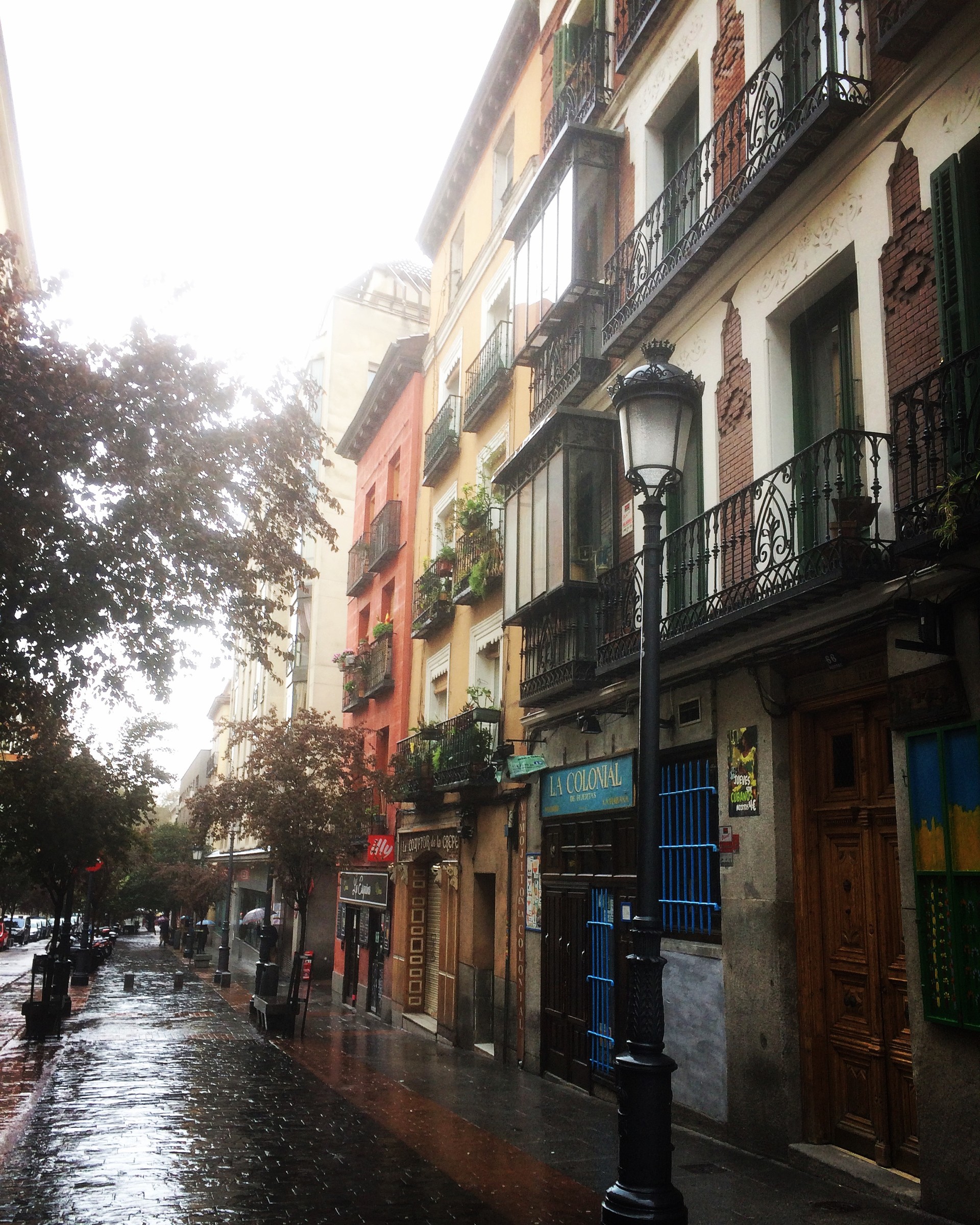 The beautiful patios flower festival in Cordoba:
The eagerness with which we looked for different tapas in each bar that we sat in, drinking our tinto de verano in the streets of Sevilla, where street flamenco left us speechless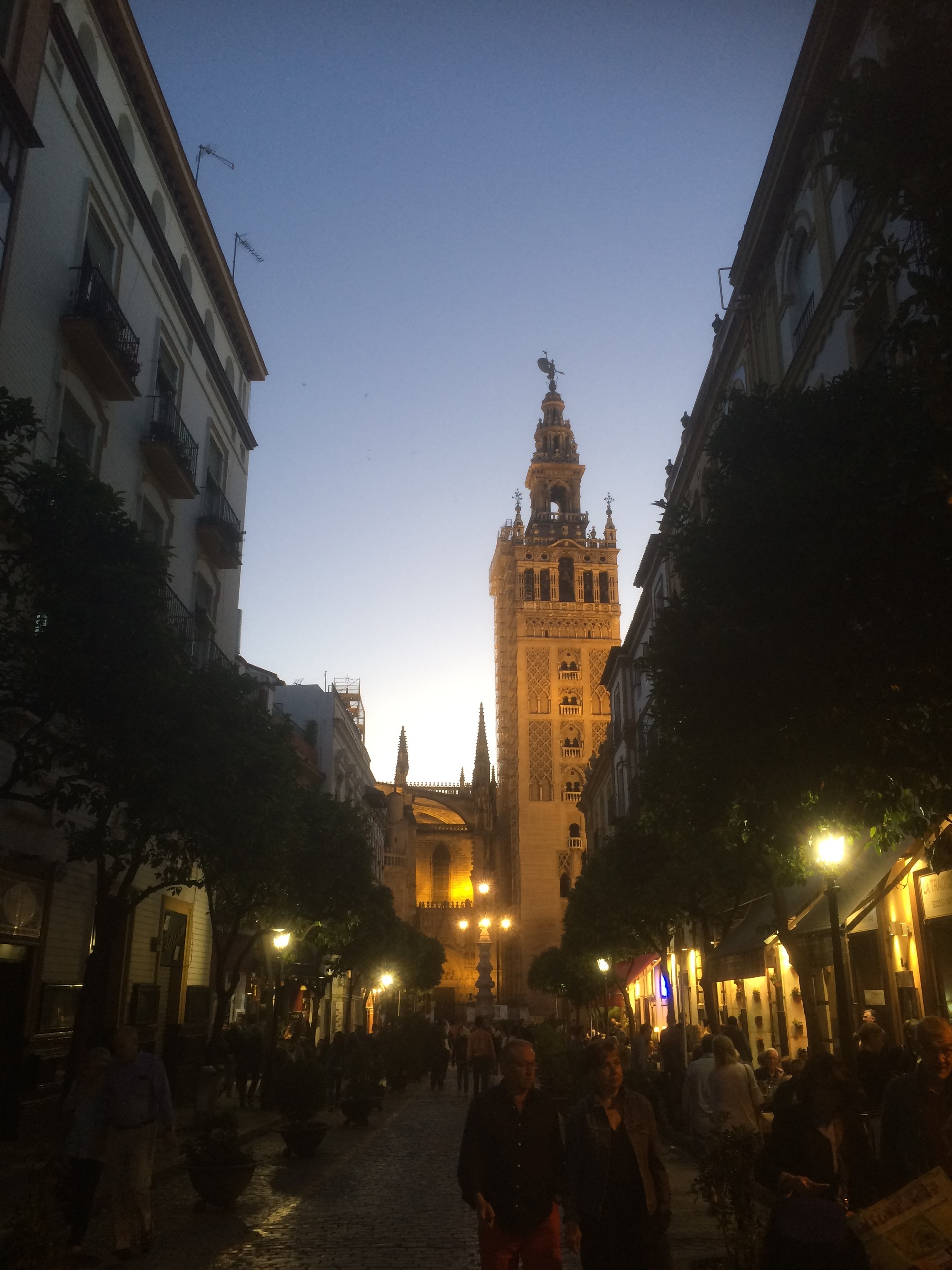 These are only a few of the moments I will never forget. All those people and all those moments I lived with them have and always will have a special place in my heart.
Strasbourg mon amour
"After all this time? "
"Always", said Snape.
Well, in this case, me. After all those cities you visited, you're still in love with Strasbourg?
Always.
And this is why I wanted the Strasbourg part to be the last one of my story. No matter how many places I went to, no matter how much fun I had there, Strasbourg still remains my favorite one. It's not that I didn't like the other places I visited or that I think Strasbourg was the best of them all. It's that Strasbourg wasn't just a trip for me. It was a part of my life. I spent four months of my life there. I started from scratch, I built a life for myself during these months. I experienced every aspect of it and truly loved it. From the very first day, that I had my first tarte flambée in Flam's and my first walk in Petite France, to my last day, that I visited by myself our favorite bakery, Atelier 116, to have my last quiche lorraine and afterwards had my last walk in Petite France, to say goodbye to my favorite places in Strasbourg.

It's amazing how such a big city has managed to stay as picturesque and lovely over the years. Thanks to that, Strasbourg is beautiful no matter the weather, no matter the time, no matter the place. Snowy, rainy, cloudy, sunny..., you can feel the beauty and the elegance at all times. I was lucky enough to experience it during winter, spring and summer, and I think that what made me love it so much is that you can experience all four seasons. In Greece, we pretty much have only winter and summer. And even during winter, it's usually quite cold but it does not snow, it just rains. And suddenly, at some point in April, it gets really hot and this is how we realise that summer has come. But in Strasbourg the four seasons still exist and the city adapts to each one of them.
Bare trees, snow and cold during winter: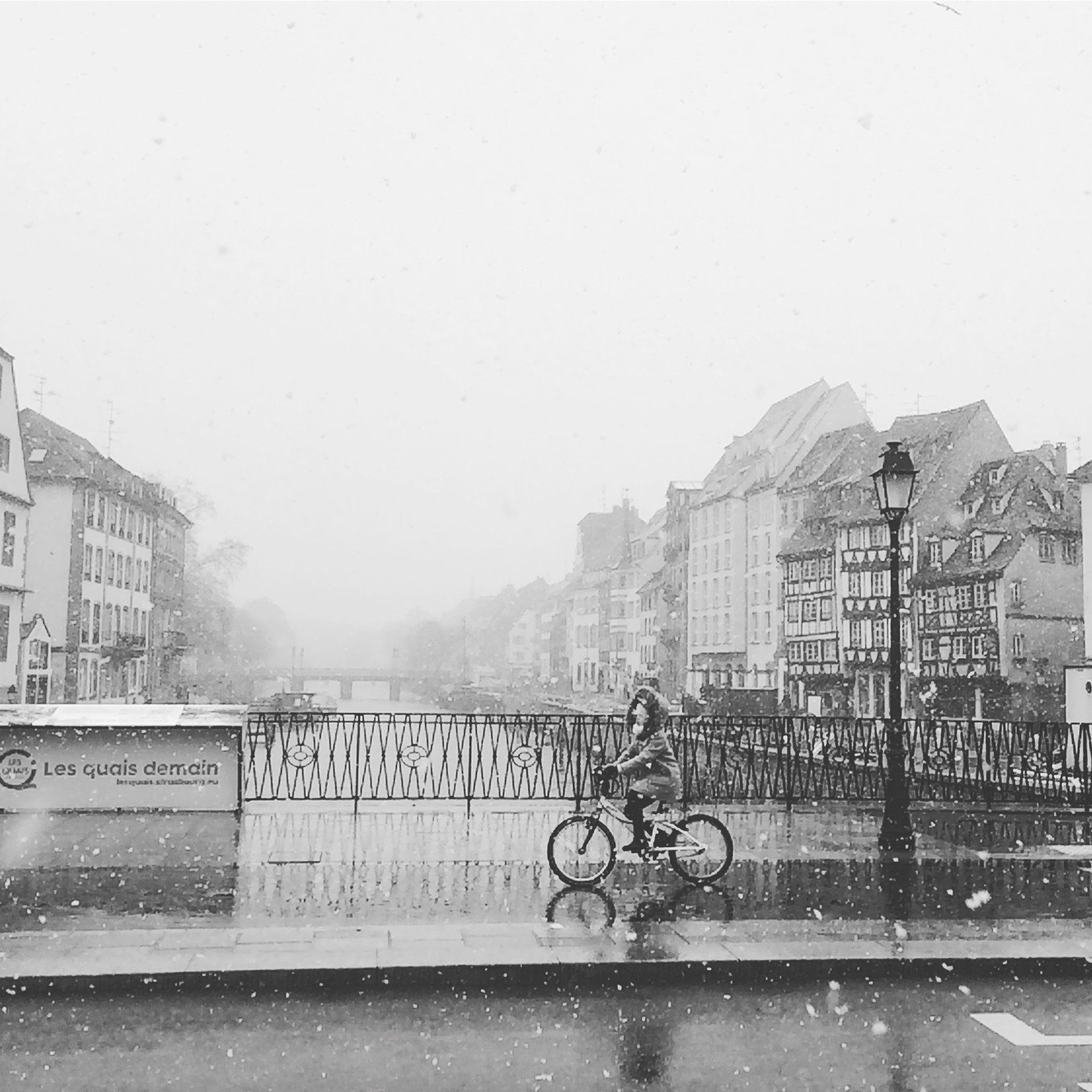 Sun and blossoming flowers everywhere in spring: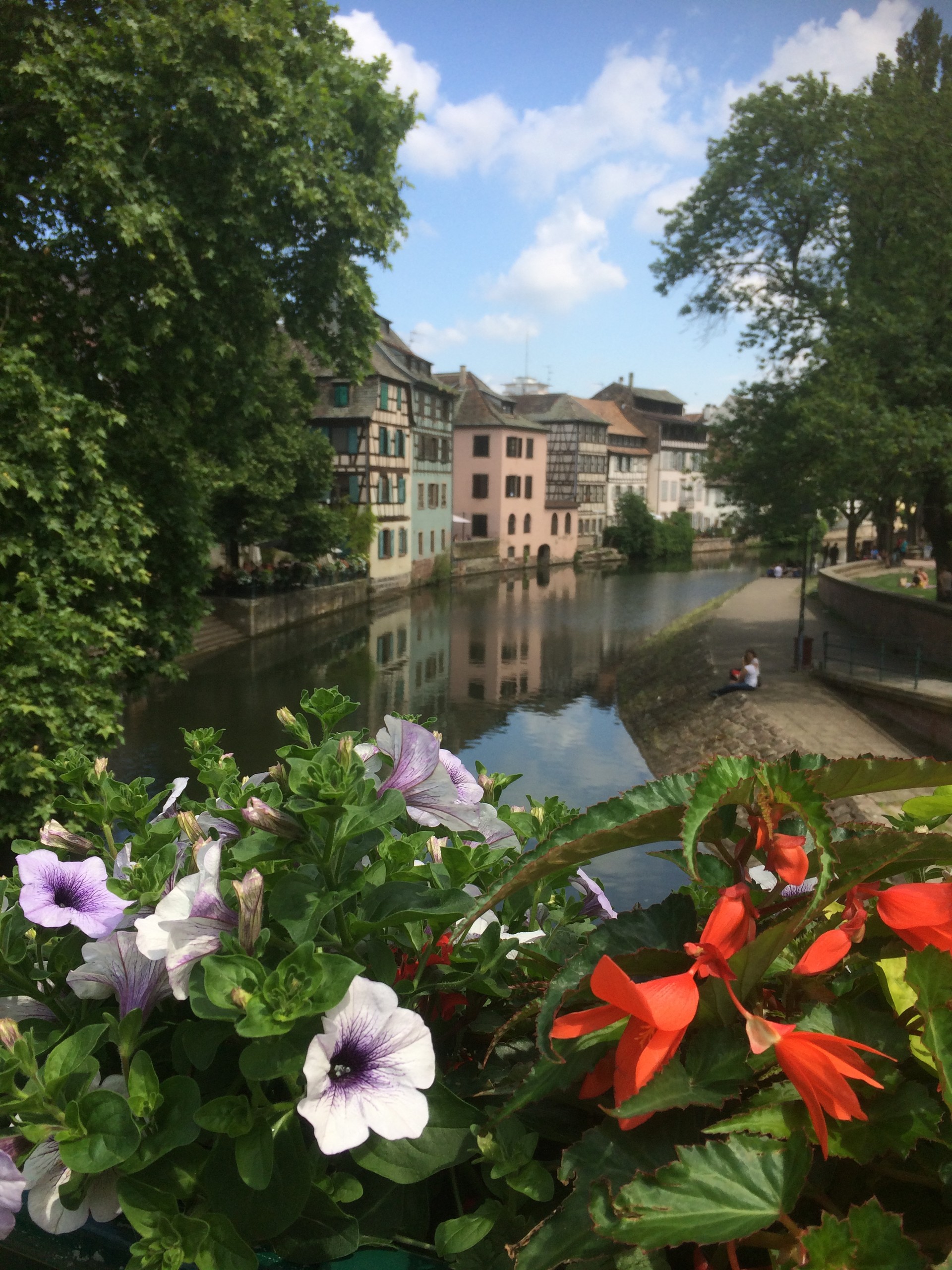 Hot summer with people filling up the parks and the pools of the city:
But apart from it's natural beauty, I also loved living in Strasbourg. I loved how people gathered in the Petite France park in the weekends to have barbeques, I loved how they drank beers and wine next to the river or next to the breathtaking Cathedral of the city at night.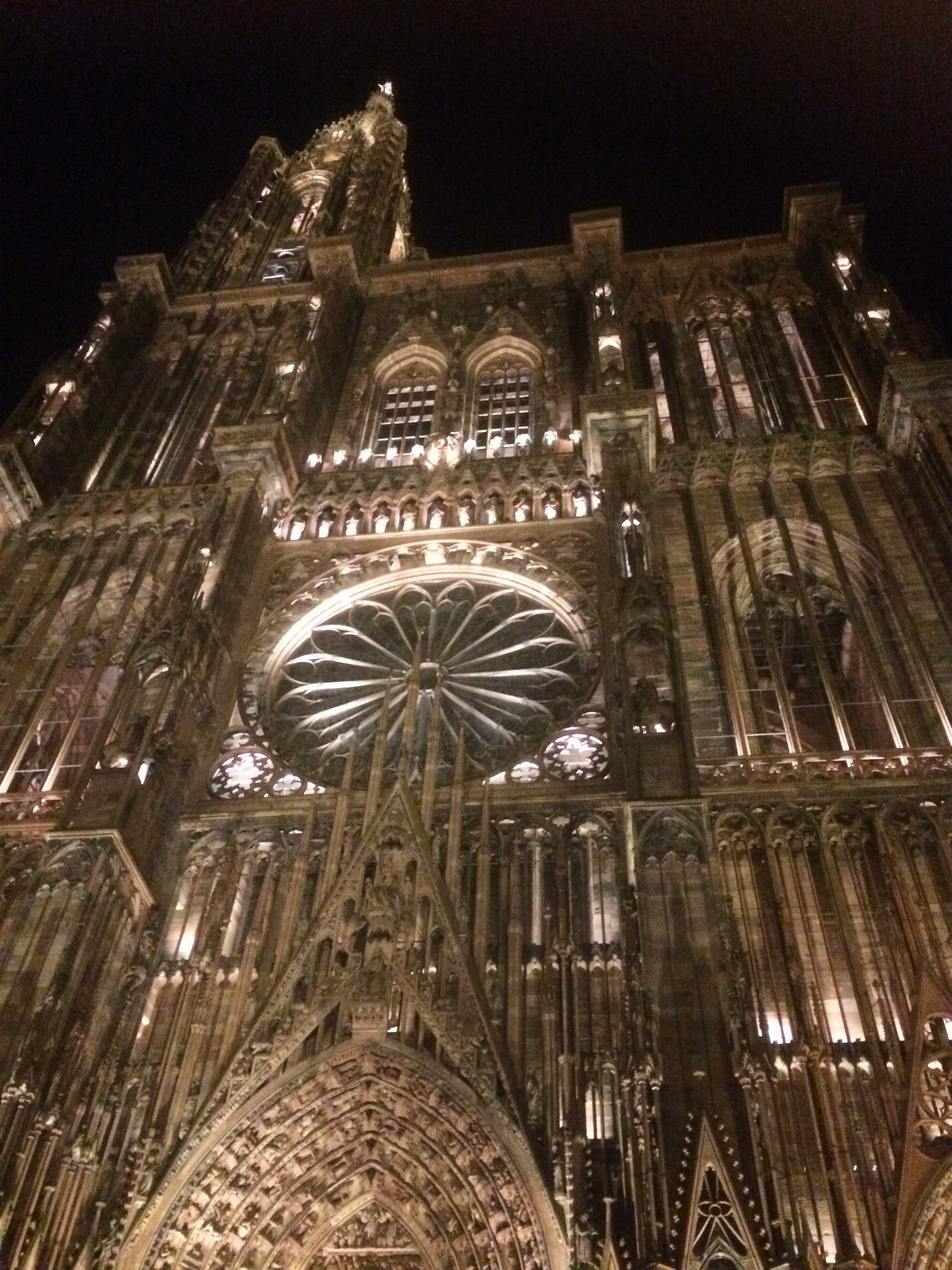 I loved their bike culture, seeing families riding their bikes across the city, their parks, with the most beautiful one for me being the Parc de l' Orangerie.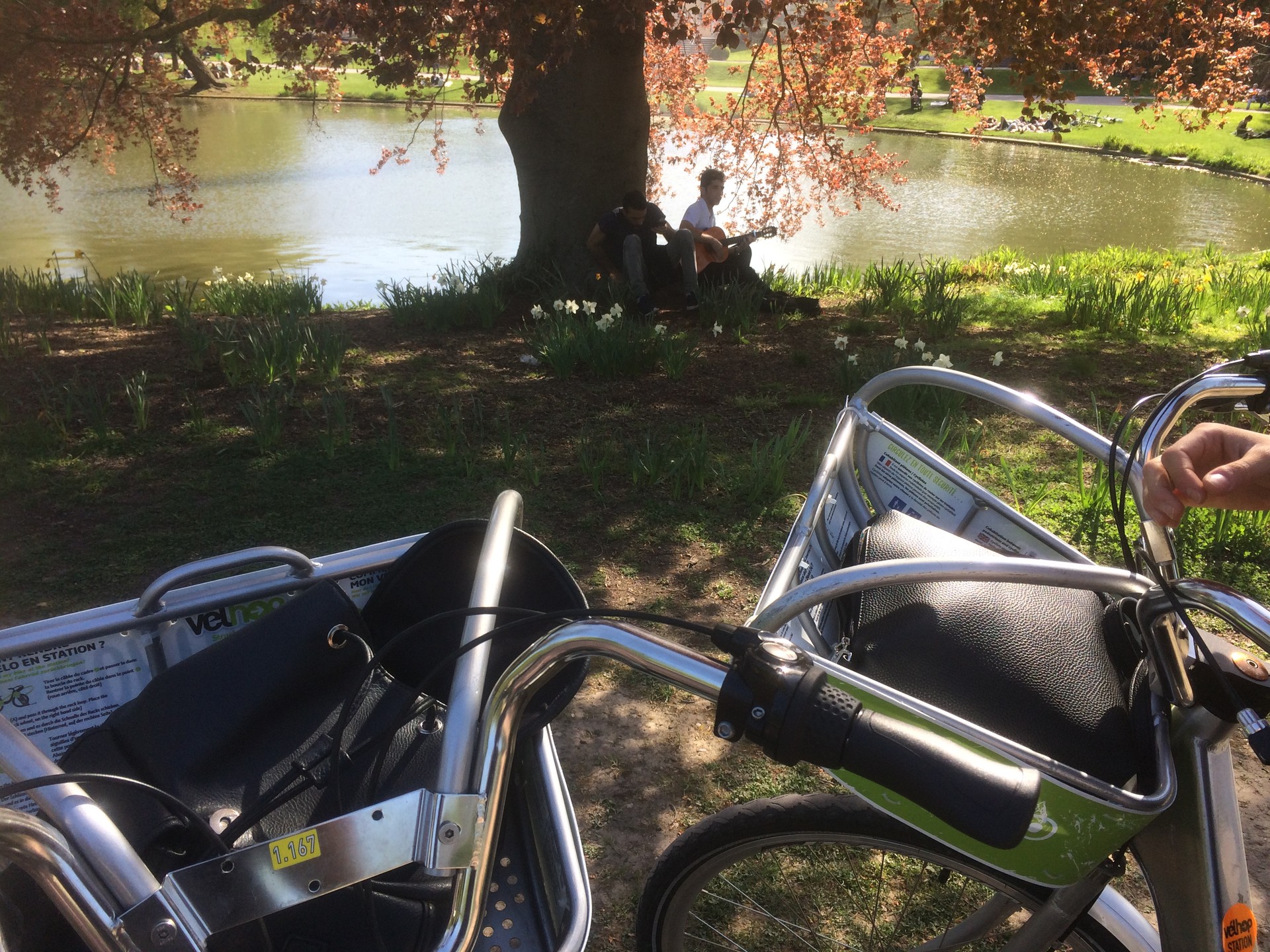 The small hidden squares, the numerous cafés, pubs and restaurants across the city... But most of all, I loved that I would see people outside every day and night and not only in the weekends. I loved how vivid the city was.
And at this point I would like to mention some of my favorite places in the city. First of all, my favorite bakery, or "boulangerie" as French call it, Atelier 116. I fell in love with it's "croque monsieur" and it's "quiche lorraine", as well as with it's sweet "viennoiseries". I went there at least once every week, I think I might have spent half of my money there. Au Brasseur was my favorite place for a tarte flambée and a beer. Note that it has a happy hour every evening in both tartes and beers, so you can have a very good meal in a really low price! Café abattoir is another one of my favorite places in Strasbourg. There, you can have a coffee, a beer, even a burger (they are really tasty and prices are reasonable). What I loved most at this place is it's cute little terrasse, although it's also very cozy inside as well. In general, you should know that all the places in Strasbourg have a happy hour in beers and refreshments, and there is a mobile app called Schlouk map which you can use to find the place and happy hour that suits you best. Last but not least, I am not going to suggest a particular place but a neighbourhood. Krutenau is a really nice neighbourhood right next to the city centre, the main University campus as well as the student residences of Esplanade (Paul Appell, Flamboyants... ). There you can find many places to have a coffee or drink, but also party if you're in the mood, such as Living Room or Café des Anges. Having lived there myself, I would suggest you to find a place to live in this area, Esplanade or Krutenau, since it is a student neighbourhood, not far from the city centre and is really easy to get around.
A bittersweet symphony
I remember vivdly the day I was leaving Strasbourg. I had barely slept because my bus was leaving early in the morning, I had to clean my room, pack and return my keys, plus I had to go to the bus station by foot with two large suitcases, a backpack and my laptop bag (a friend of mine helped me with the suitcases, thank God). And believe it or not, when I arrived in Strasbourg I had one suitcase, that second one I had to buy because there was no way I could fit all my things in one suitcase. And the suitcases were both really heavy so I was really worried they would be overweight (thankfully they weren't! ). Amidst all this panic, I did not realise my Erasmus had come to an end, that I was leaving Strasbourg for good and I was coming back home. And even when I arrived in Greece, I still hadn't realised it. All I felt was something bittersweet. I thought of the past months and how they taught me to stand on my feet no matter the difficulties, to try and learn as much as I can, to grab every opportunity that comes along my way, to live the moment. And a couple of weeks after my return, it was like none of this ever happened. I felt like I was dreaming for four months.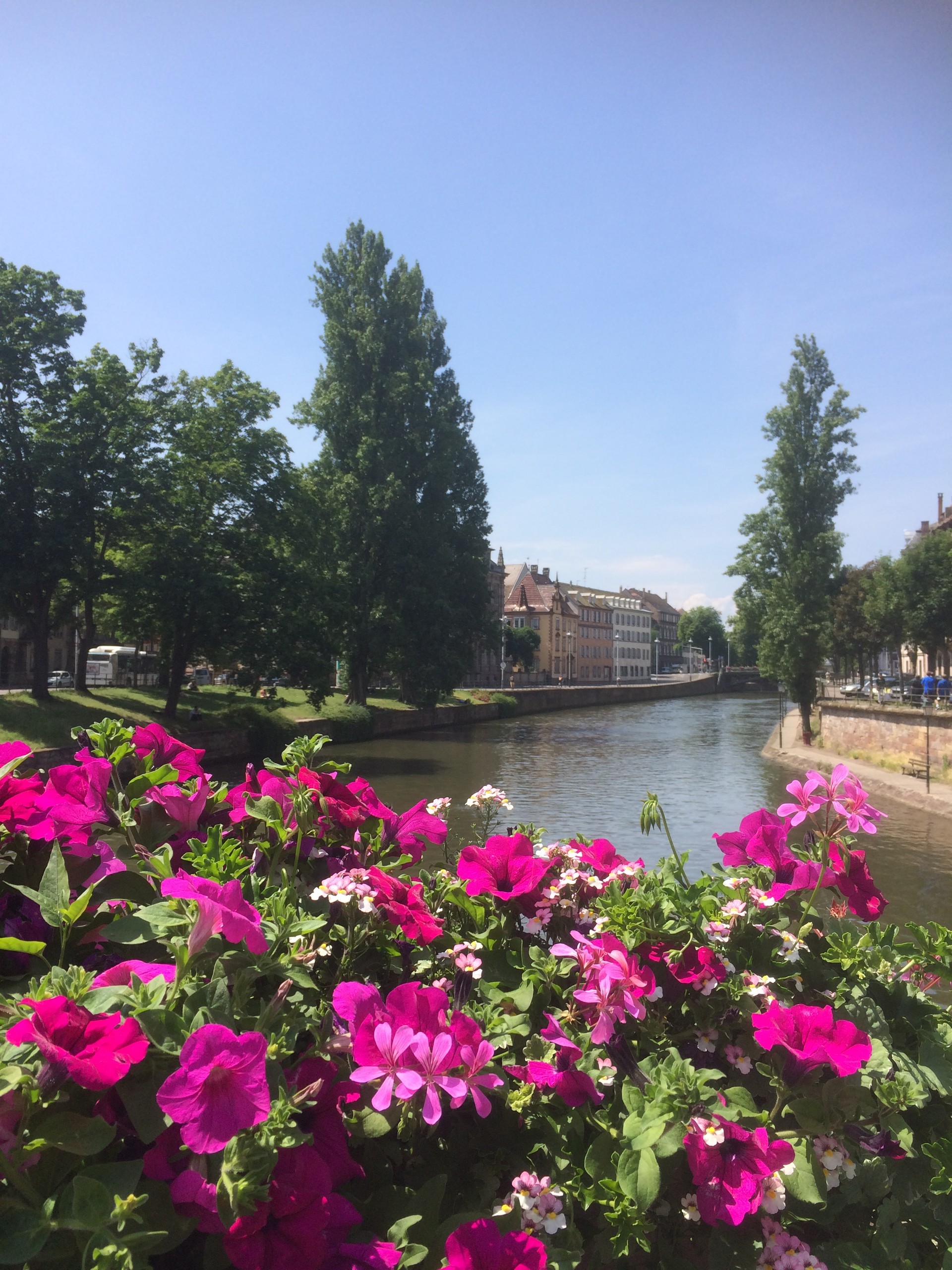 Still, exactly two months since the day I returned, I feel like all of this was a dream. All I have to prove to myself that it actually happened are the photos and the memories that come with them. And, at the end, this is all I need. The memories and the photos to keep them alive. The people I met, the places I went, they're all there. And, of course, in my heart.
---
Photo gallery
---
---
Content available in other languages
Want to have your own Erasmus blog?
If you are experiencing living abroad, you're an avid traveller or want to promote the city where you live... create your own blog and share your adventures!
I want to create my Erasmus blog! →