Trip to Rome
This was inevitable during my year as an Erasmus in Milan: I had to go and visit Rome, Roma in Italian, the capital city of Italy.
I was so excited to go because Rome was the other city (apart from Milan) where I could choose to go to spend my Erasmus year, so I really wanted to go. Even if I had been there before, the excitement of going back to the city that I loved was great.
Since I had already been there, I kind of knew what to expect from the city, what buildings I would see etc. But it had been a few years since my last trip there so I couldn't wait to do it all over again.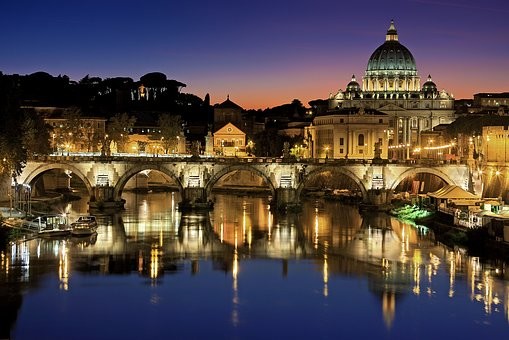 Day 1
I left Milan by train to get to Rome. I think this is the most convenient way, because the buses take something around 8 hours to get there, and they are not much cheaper than trains. Trains can take only 3 hours from Milan to Rome, but the prices depend on when you book your ticket. If you book them long before (at least 1 or 2 months), the round-trip can cost you only €40, or even less depending on the train company. If you book them just a few days before, it can cost you up to €100 or even more, so you should get your tickets as soon as possible, so you can get the best price and not get broke just because of taking the train!
We were staying in Rome for 2 days so the first thing we did was to go get the keys of the apartment we had rented, to drop our bags there and then go straight back to visit the city. Obviously, the first thing we wanted to do was seeing and visiting from the inside the Colosseum, which is one of the most famous and visited monuments in Rome. In order to get there, we decided to walk down the Via dei Fori Imperiali (which can be translated into the Street of Imperial Fora). This street is absolutely amazing. It goes straight from Piazza Venezia to Colosseum. On each side of this large street, you can see the ruins of some public squares that had been constructed at the time of the Roman Empire. Some of them are quite well preserved and you can really imagine the life people used to live there. Others are only partially preserved, but it is still awesome to look at it and think that is has been here for centuries and will remain there for many more years. This was really one of my favourite things to see in Rome. Apparently, you can book a guided tour there, but we didn't do it. You should check out the details on the Internet if you are interested in doing that!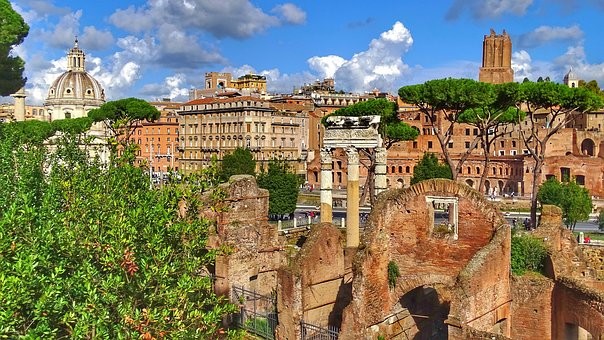 After taking our time to walk through this street, we ended up at the Colosseum. It was around 11. 00 in the morning so there was quite a line to get inside, but as we really wanted to do it, we got in the line. While waiting, we were admiring this monument that is absolutely impressive. When you think that it has been here for more than 2000 years and that it's still standing right there, well preserved, is absolutely amazing. This is one of the reason why I love visiting cities and old monument, it kind of blows my mind.
Anyway, after waiting in line for some time, we were finally at the entrance. To get inside, the full-price ticket costs €12, but there is a reduced-price ticket for European citizens between 18 and 25 years old, which only costs €7. 50! It is also possible to book your tickets online, but you have to add €4 to each price for the online reservation fee. It's good to know, that the entrance to Colosseum is free on the first Sunday of each month, which I think is a very good thing, even though I couldn't make use of it. You should also know that for safety reasons there is a limit of 3 000 people who are allowed inside Colloseum at the same time. This might make the wait a little longer during very busy periods of the year.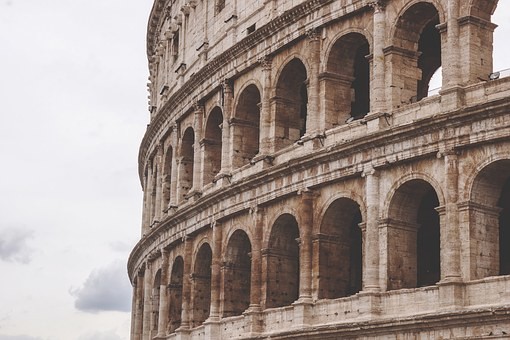 Finally, we were inside. The feeling of being in a place so old and with so much history is truly amazing. The place is so big that you feel really small. The architecture of the inside is very well preserved and you can definitely imagine everything that used to happen here, from the gladiators fights to all the exotic animals, like lions or crocodiles, that were brought here. There are some areas that are not accessible to visitors due to preservation reasons, but you can still go to many places inside, even under the stands. The visit is not limited in terms of time, so you can take all the time you need to discover this amazing place.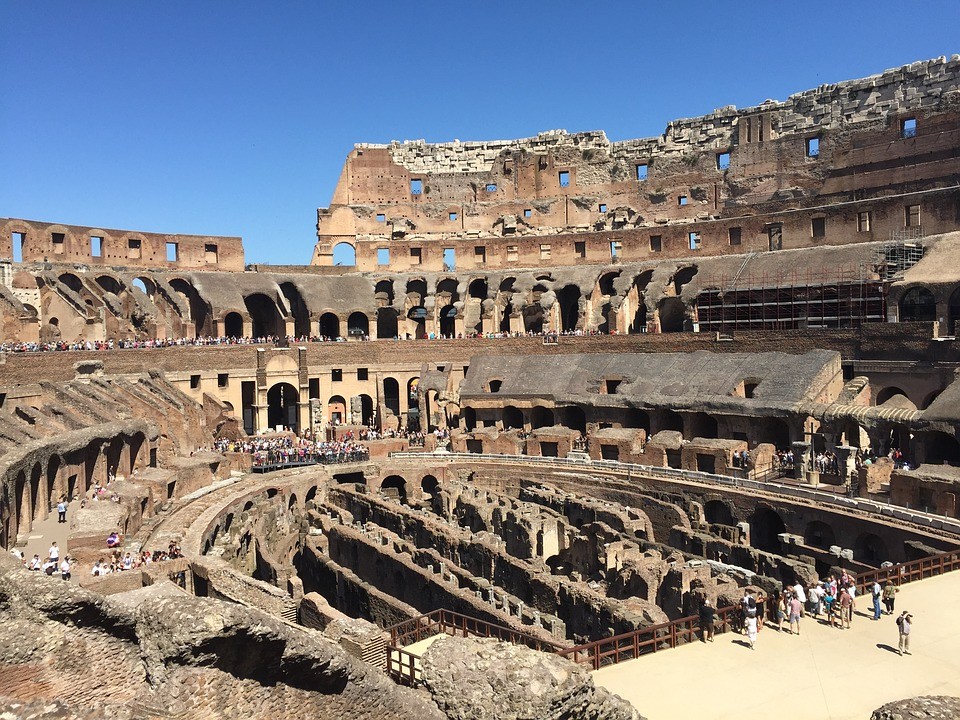 After this visit, we looked for a place where we could have lunch. We went back to the Imperial Fora street, where you can find restaurants and cafes all along. We didn't have any problems with finding something that was right for us since there are so many of them!
After this lunch, we decided we walk towards the Trevi Fountain, but we wanted to take our time and wander around the streets instead of going directly there. This is also something that I really like to do when travelling, just walking with no specific goal and going where you feel like going. After seeing some beautiful, small and unexpected streets, we finally ended up at the Trevi fountain. It was the afternoon so there were quite a lot of tourists, but we could still see it pretty well and after some time, we managed to get very close.
This fountain is the biggest one in Rome, and most likely the most famous as well. It was built in the 18th century, so it is much more recent than Colosseum. The color of the bottom of it makes the water look bright blue, and the huge and wonderful statues and the architecture of the Palazzo Poli behind it, with so much details make it a very beautiful monument. Rumor says that for good luck you should turn your back to the fountain and throw a coin over your right shoulder. This rumor probably applies to many other fountains too! In the Trevi fountain, you can see many coins underwater, and I know for a fact that they have to empty it and remove all the money several times a year!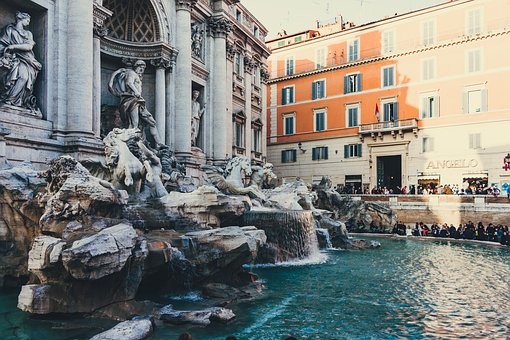 After this, since we woke up early in the morning to catch our train and had been walking around the city all day, we decided to walk a little more to find a place to have dinner, and then head back to our apartment to get some rest to be ready for the next day.
Day 2
We decided to start this day by going to the Vatican City, to be able to visit the St Peter's Basilica before it got too full of people. The Vatican, which is basically a state of its own in the middle of Rome is the smallest state in the world, and also a major place for the Catholic religion.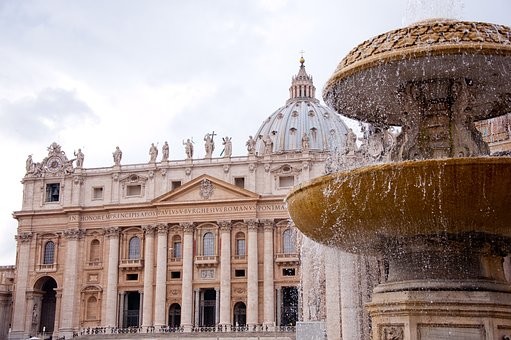 Even if we arrived there around 9. 30 in the morning, which we thought was quite early, there was already quite a long waiting line, all around the main square. We got in the line and waited about one hour to get inside. The access to the basilica is free since it's a religious place, but there are some security checks before getting inside, which may cause the waiting line to be a little longer. What you see when you enter is absolutely amazing: basilica is huge and beautiful. The paintings all over the walls and roofs are amazing. The place looks incredible. You can walk all around it, it just feels so big. When I was walking, I always had my head back, so that I could look above, it was truly amazing. I really recommend visiting this place if you are in Rome because it is a very well-known one and it's truly beautiful.
It's also possible to visit the Vatican's Museums and the Sistine Chapel, but we didn't do it that day. If you are going to Rome and you are interested in doing it, you should check out this website for more information on it.
After this visit, we had lunch and then headed to a very popular park in Rome, the park of the Villa Borghese. This is a city park so it is accessible to everyone. They used to be the gardens of the tenants of the villa, and they are now the biggest park in Rome. All the constructions were finished at the beginning of the 17th century, but only acquired by the city of Rome and opened to the public in 1903.
It felt really nice to walk around this park and see some nature right in the middle of such a big city. There are also some water fountains with edible water available all over the park, which is very refreshing when it gets too warm outside. We spent a few hours there, exploring and relaxing, before heading back to the train station to go back to Milan.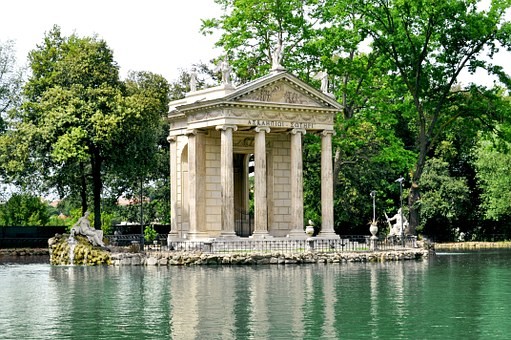 These two days in Rome went by very quickly unfortunately. Rome is one of my favorite Italian cities and I wish we could have stayed there for longer, but I guess we managed to see the most important things, its most famous monuments and places. I really love this city, the atmosphere of its streets and the fact that you can find history everywhere, literally in every single street. Rome used to be an important and huge city during the Roman Empire, and you can still quite feel it when you visit it, even nowadays. To sum up, you should definitely go to Rome if you get a chance! I think it's best to go for at least 4 or 5 days in order to see more things and take the time to really appreciate the city and see everything it has to offer.
(All the pictures are from Pixabay because unfortunately, I lost all of my own pictures that I made during this trip.)
---
Photo gallery
---
---
Content available in other languages
Want to have your own Erasmus blog?
If you are experiencing living abroad, you're an avid traveller or want to promote the city where you live... create your own blog and share your adventures!
I want to create my Erasmus blog! →