Rimini, the ever changing city
Architecture and landscape

10 / 10 points

Entertainment

10 / 10 points

Culture and customs

10 / 10 points

Transport

10 / 10 points

Gastronomy

10 / 10 points

Prices

8 / 10 points

Party

10 / 10 points

Weather

8 / 10 points
---
Rimini is the capital city of its namesake province (Province of Rimini), located in the Emilia-Romagna region of Italy. Specifically, Rimini belongs to the Riviera Romagnola area in the North of Italy next to the Adriatic Sea. It is, without a doubt, one of the most important, and most famous, holiday spots in Italy, whether for its beaches, its parties or the holiday atmosphere in general. It's a fairly average sized city with around 140, 000 inhabitants, a number that can reach 600, 000 during the summer holidays due to the massive influx of tourists, both from within Italy and abroad.
Landscape
For those who have been, are in or are going to be in Rimini, maybe the part that impresses you the most is the landscape and the city's surroundings, as after just a few minutes walking you'll find the beaches of the Adriatic and after just a few minutes more you'll be surrounded by an amazing mountainous landscape, forming part of the Apennines.
Rimini's beaches are spectacular and even slightly strange for foreigners. Used to open/free beaches, but in Rimini you'll find beaches full of soft sand (you'll notice just how much sand there is before you even get to the water) and fully kitted out with parasols, hammocks, deck chairs, beach bars (chiringuitos), restaurants, music, entertainment, sports, gyms, shows, clubs...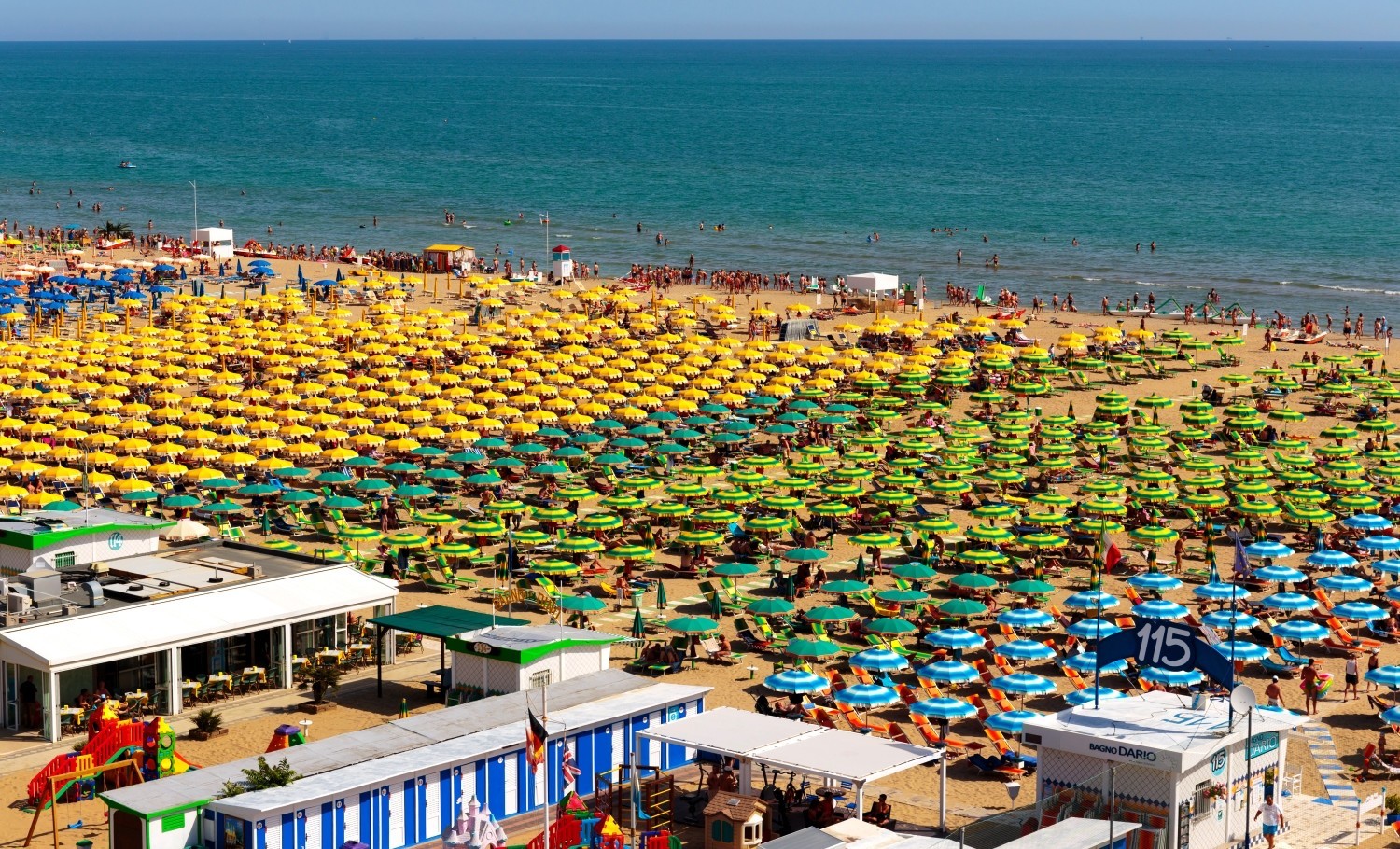 In this sense, your definition of literally going to the beach is completely altered. The beaches are divided into 'bañinos' or numbered bays which, normally, belong to a specific hotel, and as a result, means you can only enter if you are staying in one of the hotels. They are, basically, private beaches that you have to pay to go to, whether through staying in a certain hotel or paying directly.
Nevertheless, there still are the 'free' beaches, more similar to those in Spain where there's just sand and the sea, where you can relax and sunbathe with just a towel you've brought from home.
In a massive contrast to the beach setting, there's also the more mountainous terrain, full of hiking paths, different routes and small villages, perfect for rural tourism. Charming small villages surrounded by amazing scenery, with amazing food and a rich history, in a lot of cases, the village is overlooked by an old medieval castle. If you want to see it for yourself, I'd recommend going to Montebello and Santarcangelo, they are both close to Rimini and you can catch the bus there.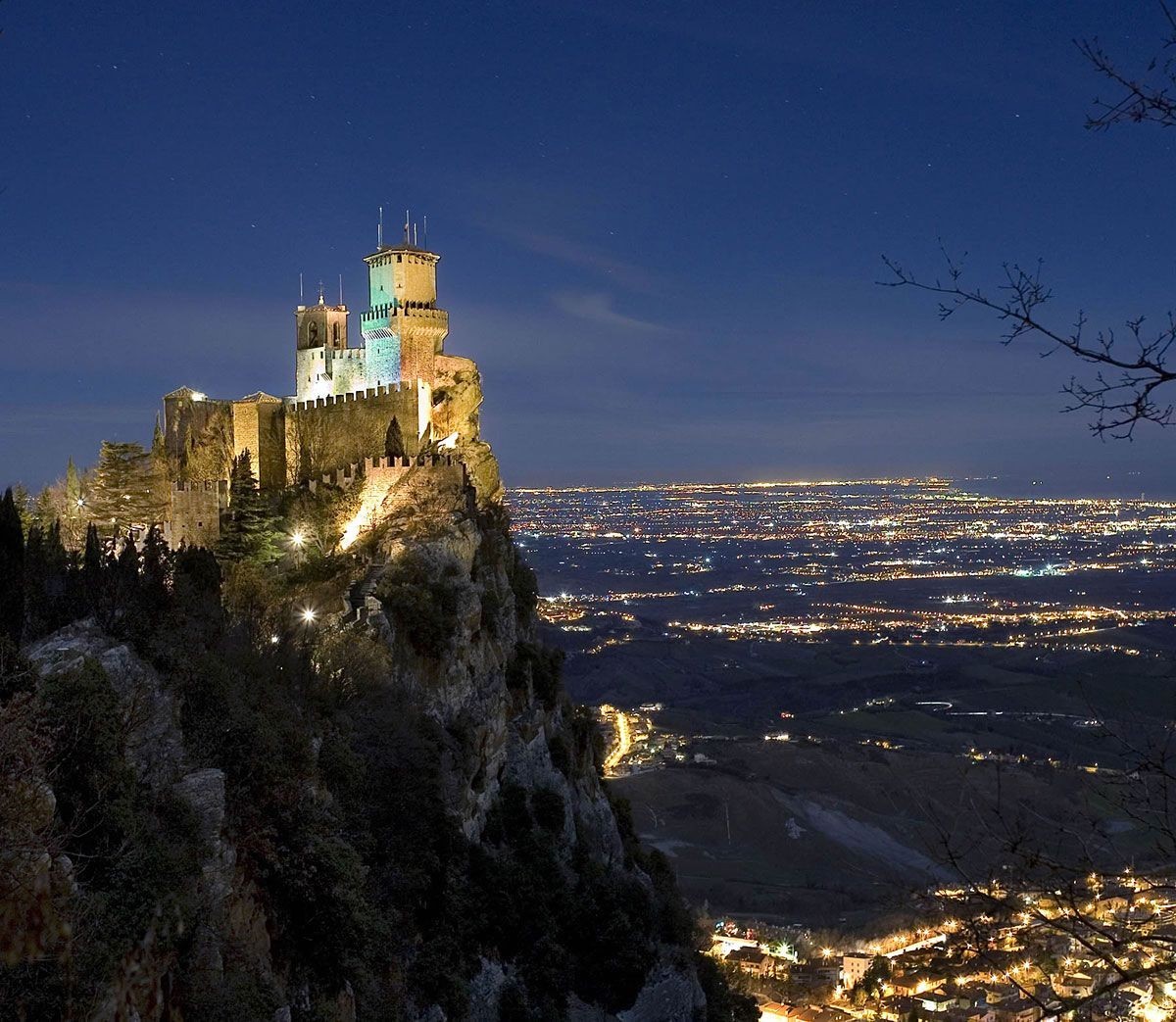 Weather
In the same way that Rimini's landscape is completely contrasting, so is the weather. In winter it's not too cold, always between zero and five degrees, even snowing along the seashore, an amazing sight. However, from my point of view at least, the hardest thing about a Riminese winter is the rain and the fog, fog so thick you can't see more than two metres in front. There are even days when its foggy from morning until night. For those days I recommend a good coat or raincoat, as it's a type of fog that'll get you wet.
Interestingly enough, despite this horrible weather in winter, it's perfect in the summer, with temperatures staying around 30 degrees, the ideal temperature to spend the whole day on the beach and in the sea.
Parties
Partying, in a city like Rimini, is massively linked to what time of year you're there.
In winter, there's a good atmosphere, especially for students as they meet up in the main square (Piazza Cavour) to drink and get to know each other, after all, drinking in the street isn't illegal there, nor is drinking in the square. For Erasmus students that want to meet up with Italians, I recommend going to this square, also the Italians have a special liking for Erasmus students so you'll find them easy to speak to.
In winter, parties/going out usually revolves around the city centre, where there's a place full of different little pubs and that sort of thing, not really clubs as no one goes there to dance, they are more for having a relaxed drink and listening to some music. The famous Erasmus pub, called 'El País' is, funnily enough, not actually part of the pub area I just mentioned, but it's really close and the Erasmus nights are every Thursday. It's the best night out in winter, the bar is really full and not just with Erasmus students (there were about 50 of us), but Italian students too. The amount of people that meet up there is amazing, up to twice as many people as the actual place could hold, something that meant there was always a party on the street outside as well.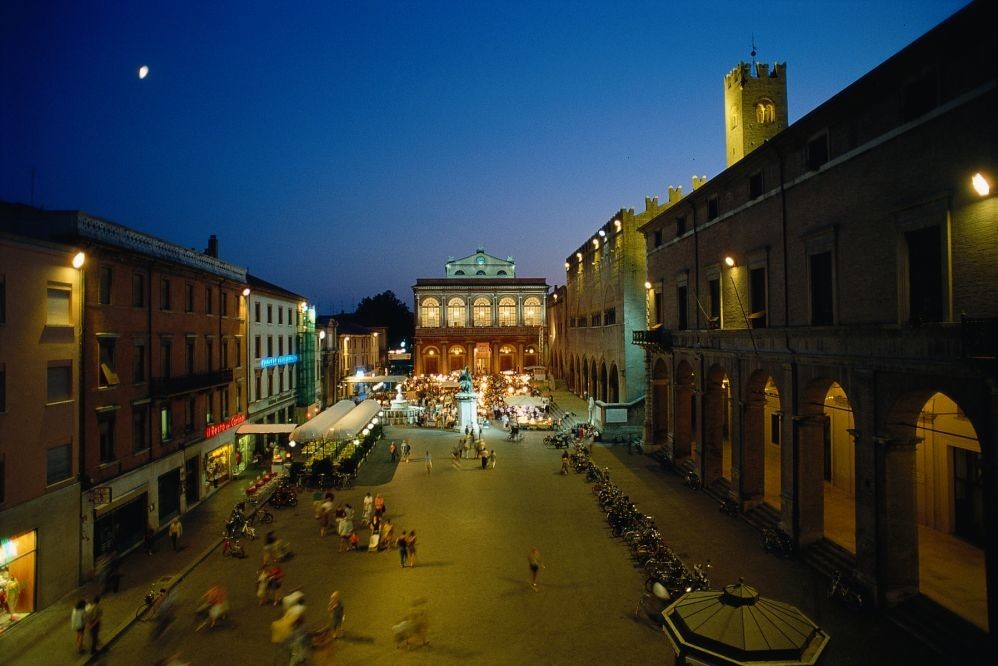 If you're an Erasmus student and also a member of ESN Rimini (http://www.esnrimini.org/: here you'll find information about accommodation, other students in the city, and much more) you'll get 50 cents of every drink, which may not sound like much at first, but you realise how good it is by the end of the night.
In winter they also organise parties up in the hills of Rimini, held in a club that opens especially called "Fuori Kolle" and usually on Fridays. We can't forget 'Velvet' either, a massive warehouse close by with different rooms; rock, heavy metal, mainstream. A special sort of club where the music is usually quite heavy.
The parties in Rimini during holiday season deserve a special mention. The population doubles, the beaches open and all the beachside clubs reopen. There's so many place to go, but I'll give you a few of the places that are really worth going to. The port area is the most well known and is where you'll find clubs like "Rock Island", a club that's literally on the sea, held up by two underwater pillars. It's pretty big and has a massive open air terrace. There's also "Coconut" and "Pestifero".
The place to be for Erasmus students changes in summer as well, it's no longer 'El Pais' but 'Bounty' instead, a club on the coastline where you can eat, drink and dance (funnily enough in most of the pubs, clubs and bars in Rimini you can order a pizza in between dancing) and where, being an Erasmus student, you'll spend your last few months. You'll also find loads of little beach bars where you can have an 'apertivo' and have a little break.
Within the Province of Rimini and close to the actual city there are some smaller villages and cities (still dependent on Rimini) like Riccione or Cattolica, where the parties in summer are much bigger: clubs on the beach like in the 'Marano' zone in Riccione (L'opera, El Mohito, Hakuna Matata) and massive clubs like Pasciá, La Villa delle Rose, Cocoricó... more for the VIPs and people are slightly more well off. To give you an idea, in summer Rimini turns into a place like Marbella, Benidorm or Ibiza with the some pretty lively people.
Free time
I'm not going to talk just about going out and partying, what you can do in your free time is also an important part of Rimini. Almost every Sunday, in the main square, Piazza Cavour, they put on an interesting craft market which fills the square with weird and wonderful things. A 10 minute bus journey from the city centre (No. 9 bus) you'll find a shopping centre (La Befane) with tons of shops, supermarkets, and a cinema, although they are also loads of other cinemas, some old fashioned ones, in the city centre for the more traditionally inclined.
In the city centre's Gambalunga library they usually show a free film once a week, normally related to a specific subject. You'll also find a museum of the city or you can even take a walk around the city, through the charming streets, seeing things like the Arco D'Agusto, Piazza CAvour, Piazza Tre Martiri, Il Duomo, Il Ponte Tiberio, Piazza Garibaldi, Parco XXV Aprile and an endless amount of other things you're likely to discover. I also recommend taking a walk down the 'musical' street which has some speakers playing music, giving it a good atmosphere.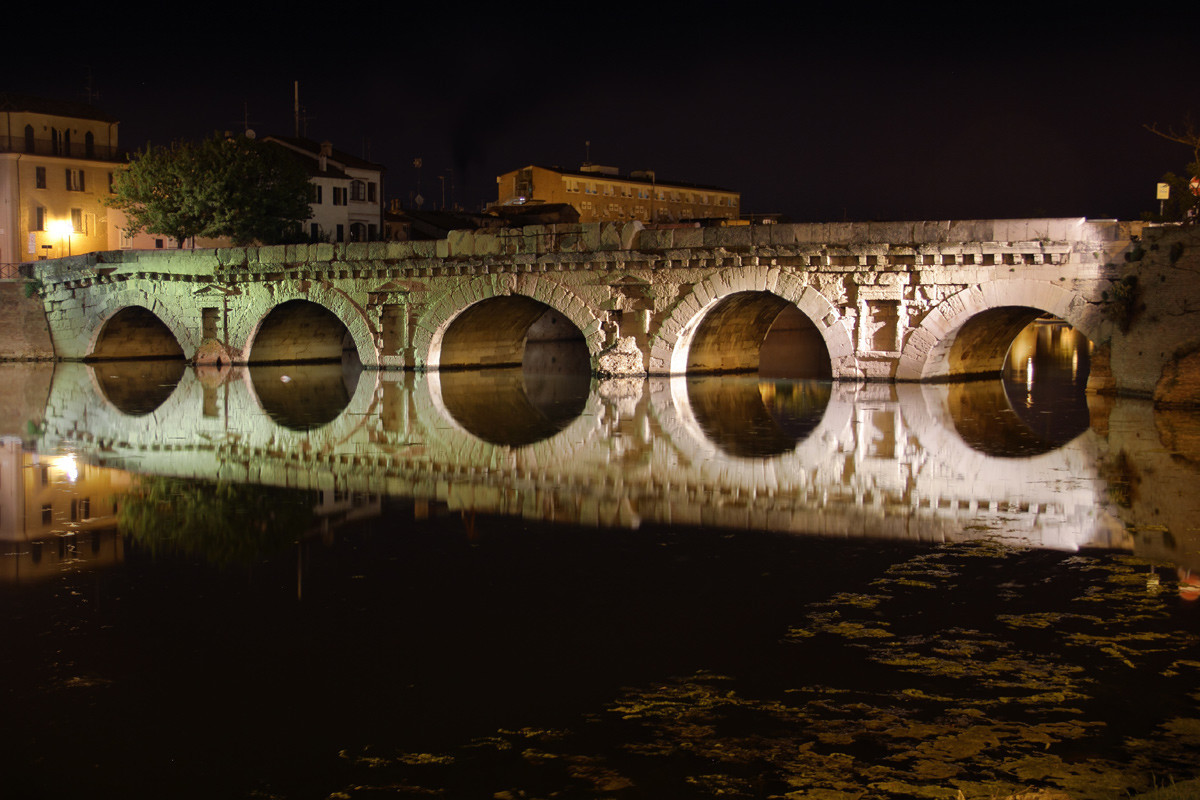 Transport
Transport in Rimini is split into three main forms: bikes, the bus and the train. By choice, the main means of getting around the city for Erasmus students and the local population alike is the bike. There are hundreds of people using bikes, from little kids to the elderly. It's easy to buy a bike, there are loads of places you can grab a second hand one for around 30 to 50 euros, go to a mechanics or the used market (Marcatino dell'usato). Small piece of advice, you should have a go on the bike before you pay for it and try and get the mechanic to change most of the parts at no extra cost (the handlebars, saddle, pedals, etc).
I managed to get a really good mountain-bike with new handlebars and a new saddle for 50 euros. You'll come to realise just how important bikes are in Rimini.
As for the train, it's used mainly to get to other cities around the country. The Italian trains, in general, work really well and are pretty good value. For anyone new to the city, I have to tell you how important it is to go to, after buying your ticket, the small yellow machines and validate it before you get on the train, if you don't, even though you have a ticket, if it's not validated, they'll give you a fine relative to when you get off (the further you go, the larger the fine). Validating your ticket is vital on the train as the ticket inspector (controllore) is always passing by.
However, for the bus it's not as important, the ticket inspector doesn't stay on the bus, but he can get on at any stop. I actually never saw an inspector on the bus and got through the whole of my Erasmus using the same 1 euro ticket. Rimini is well connected to other parts of the country: 1h 20 mins to Bologna, 3h to Florence, 4h to Venice and 5h to Rome.
Prices
Prices aren't that different from in Spain. Some things are more expensive, like meat or fruit, whilst some are cheaper like cosmetics. You'll find loads of different supermarkets, but for your big shops I recommend going to COOP Adriática which has tons of their 'own' products (like Tesco's own, etc) which are yellow and have a smiling euro (Euro felice), it's all really good and good value. For the odds and ends, some olive oil and some pasta, I recommend Margherita CONAD, it's usually well stocked and you can find things a bit quicker.
Food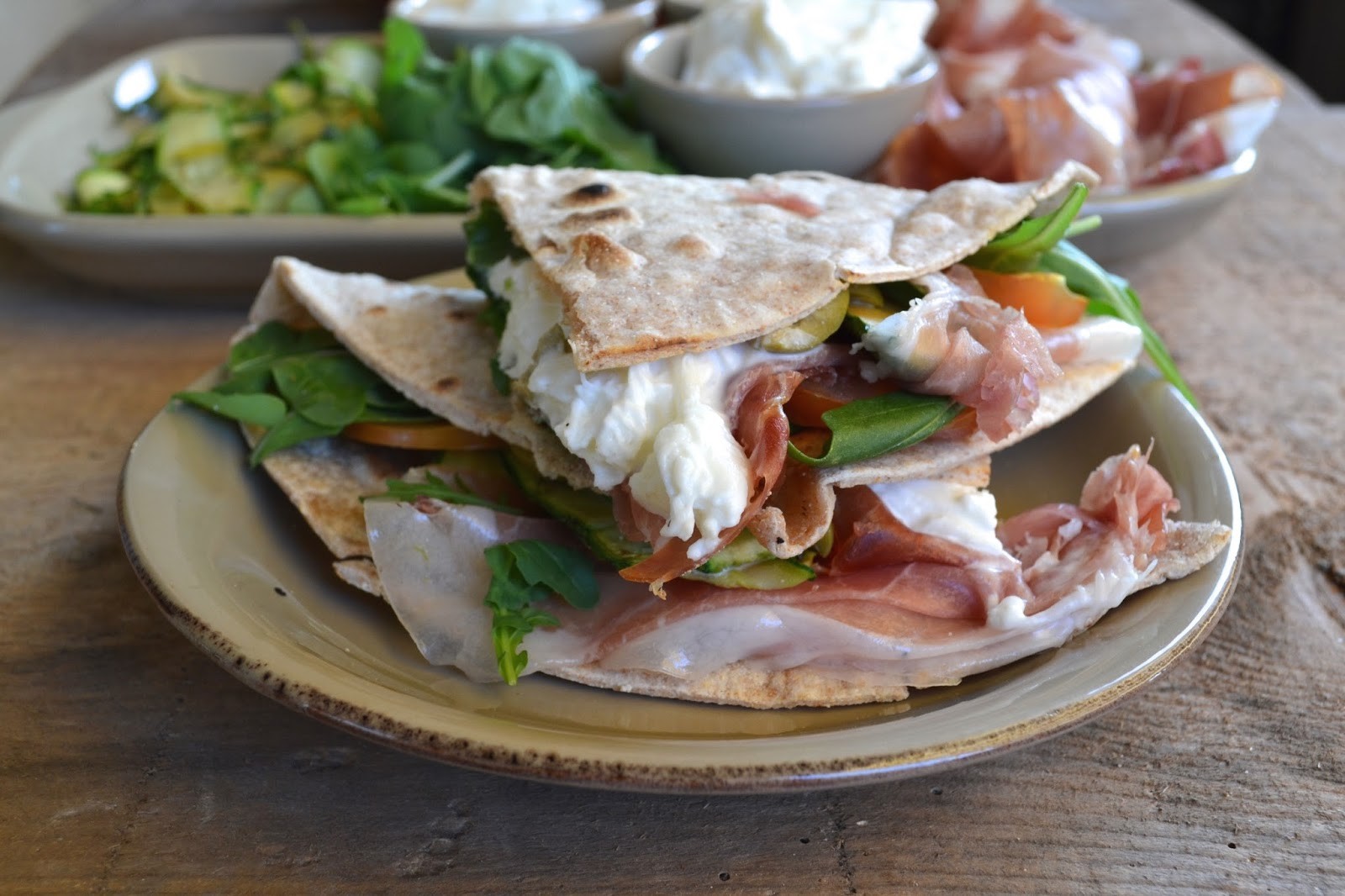 Lastly, the Romagnola gastronomy is deserving of a special mention. You'll fall in love with all the local delicacies. As if the delicious Italian pizza and pasta wasn't enough already, you also have the region's best dish, the 'piada/piadina romagnola', a type of crepe (but not your usual one) filled with loads of different types of things. I recommend the piadina filled with prosciutto crudo (ham), mozzarella di buffala (buffalo mozzarella) and rucola (rocket salad).
In conclusion
It's an ever changing city, that goes through a massive transformation, with two completely opposite periods: winter and summer.
Everything that's happening, for now, for me in Rimini, is something you can apply to the other cities in the Rivera Romagnola like Forlì, Ravenna, Milano Marittima, Cesena, etc.
---
Photo gallery
---
---
Content available in other languages
Share your Erasmus Experience in Rimini!
If you know Rimini as native, traveler or as exchange student... share your opinion on Rimini! Rate different characteristics and share your experience.
Add experience →