Experience in Rimini, the Italy of Jesus Alonso
Architecture and landscape

10 / 10 points

Entertainment

10 / 10 points

Culture and customs

10 / 10 points

Transport

10 / 10 points

Gastronomy

10 / 10 points

Prices

10 / 10 points

Party

10 / 10 points

Weather

8 / 10 points
---
What is it like to live in Rimini? Would you recommend it? What is the city like?
Hello to all the future students of Rimini! Well I have to tell you that I would recommend living in Rimini, without a doubt. "Here the city changes" as the slogan says. It is a city that is constantly busy and with an incredible supply of culture and during summer it is so much fun.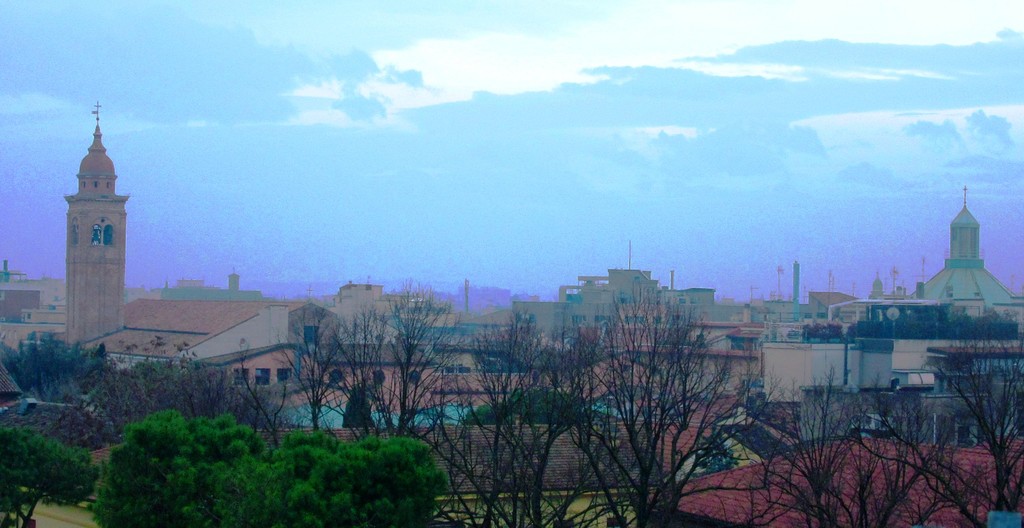 Also, it is strategically located on the Adriatic coast, with access to different places in the region less than an hour away by train. You can easily take a trip to places such as Cesena, Ravenna, Riccione, Bologna and to the micronation, San Marino.
To sum up, you eat very well in all of the Emilia Romagna region. Venezia is also close for example by using the fast train or taking a Blablacar to save money.
Like other parts of the Emilia Romagna region, a bike is the best thing to have here. I can verify this because I have visited other cities around Rimini and the bike culture is really strong in this Italian city, with people of all ages.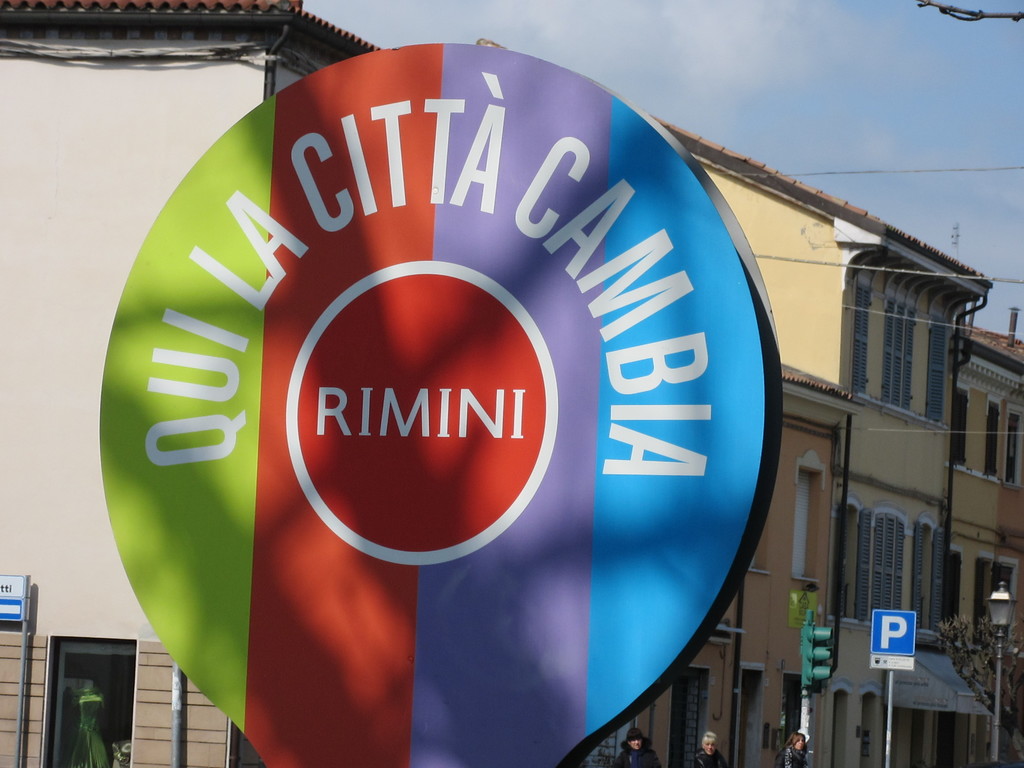 The centre is lively because there are a lot of monuments, perhaps not as many as you would find in nearby cities like Ravenna (an hour away by train). The main avenue, which is called 'Via de Augusto', is where all of the people and shops are. This is where you will find the Tre Martiri and Cavour squares as well as the cities icons, which are on the same street at either end of the historic centre. The first icon is the Arch of Augustus, the oldest in Italy, which is 17 metres tall and welcomes people from the street 'Via Flaminia' with the Le Befane shopping centre just 15 minutes away, where you can shop go to the cinema, eat or just walk around.
It is a neat city with pebbled footpaths and it is very easy to get from one point to another. In particular, I feel like it is safe and there is a lot of life, thanks to the students that come year after year.
Rimini is a beautiful city, and I confess that when I first came here, I didn't have very high expectations but I have grown to love it. Walking through its streets, breathing in its sea which, although it is true, it is more beautiful in the south! What's yours is yours! However it has a very good hotel industry where you can practice sports such as volley ball with your friends, on the beach.
What is the student lifestyle like in Rimini?
I think that the student life in Rimini, depends on how much you involve yourself with your university friends. Normally people go out with their own friends, to their own gatherings and birthdays. In my case, studying a masters degree in tourism, the class is almost 70% foreigners and the rest are Italian and generally in groups. On the other hand I have noticed that the Italians like the Spanish very much, so it can be your topic of conversation to teach them the language of Cervantes.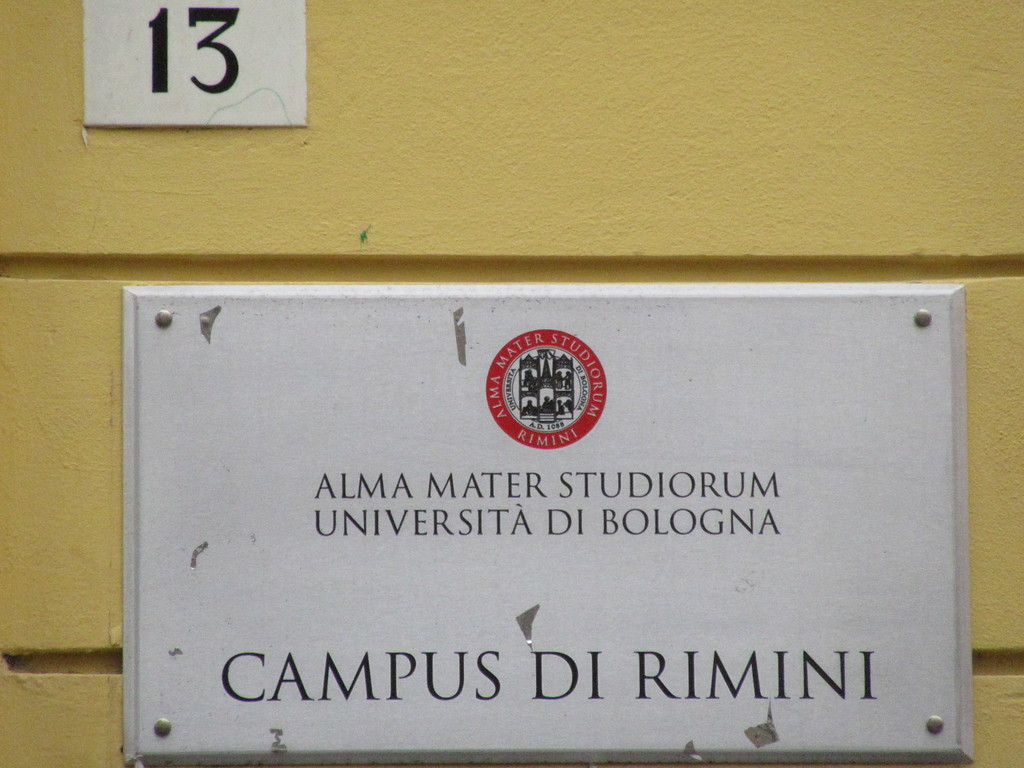 In those first months of being here, most people gather at the Cavour square and next to the university in the Alberti halls where there is a bar that is always open and people sit there to have a coffee or drink a beer from time to time.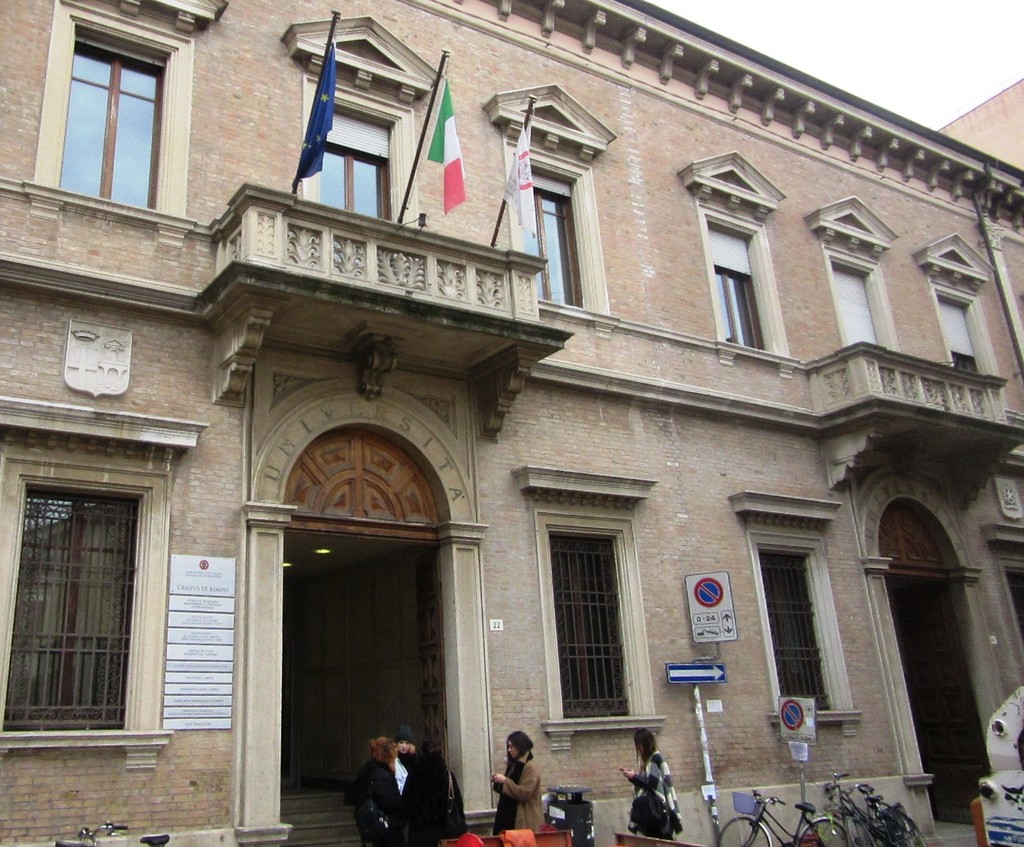 How much does it cost to live in Rimini?
Living in Rimini, as usual, depends on your personal expenditures because there are a lot of things to think about such as how often you go on a night out or how much you are willing to spend on gatherings with your friends. You also have to take into account things that you will buy to cook every day. In my case, I go to the university restaurant, 'Mensa Pitagórica' from Monday to Friday so I only have to think of my expenses for the days that it isn't open such as weekends and holidays. I usually spend around 13 euros per week, buying things for breakfast and some sweets that are on offer in the shop.
Was it difficult to find accommodation in Rimini? Do you have any advice?
I arrived to Rimini on the 14th of September from Bolonia and the first thing that I did was book a hostel, which was the Jammin' Hostel, for a few nights until I arranged my accommodation. This hostel is on Viale Derna and is one of the cheapest hostel's in Rimini. There are also other comfortable hostel's such as the Sunflowers. Also the university of Bolonia has university halls available through ERGO, which you can pay per night or monthly. However, these only become available close to the date that you are planning to come which is when you can first see the availability of the rooms.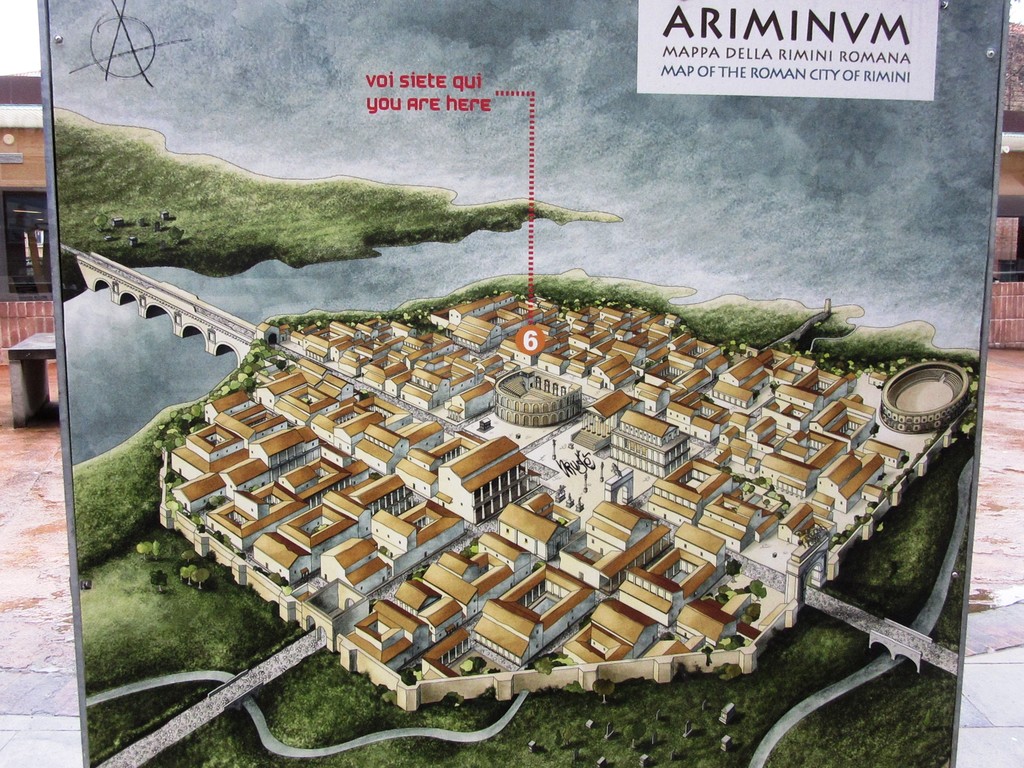 It took me almost two weeks to find a place to stay. I would say that the average time to find a place to stay would be a week and a half to two weeks which I found out from my friends from university, some of which were still looking when I have already been moved in for two weeks. This is the stressful part because most people in Italy don't speak English. I came here with an intermediate level of Italian so I didn't have many problems contacting people about renting the house. Anyway, a good piece of advice I could offer you is to buy an Italian sim card since you will need it as soon as you arrive to contact different properties. I used the company Wind which you can find on the internet.
There are websites such as Subito and the Facebook group, Affitto in Rimini, which you can subscribe to and see all of the options that they post daily.
Another thing that you could do is look at the advertisements that they put up on the door of the university. Normally most of them will be on the street Vía Anghera but since a lot of people will also be looking for accommodation there will competition. Don't be surprised if you find the advertisement ripped up so that no one else can read the number.
In the specific case of the Erasmus students, these are probably the ones who have a little more difficulty in looking for affordable housing because if they do find something, there is the problem that the renter usually want annual contracts rather than semester or four month contracts. However, have patience and with some spirit you will find something.
The ideal would be to come here with some level of Italian so that you can communicate or at least understand what the renters are saying. In my case I was very lucky because my house is on the street Via Cattaneo, a step away from the university. My rom is shared with an Italian and there is one other private room, so in total there are three of us there and I currently pay 200 euros per month plus the extra expenses every two months. I don't spend a lot and save money in May when this bill comes and then when the full bill comes in the winter months, we pay more because we are using more heating. You also have to pay a 600 euro security when you sign the contract for the accommodation, as you can see this is what you spend the most on when living outside of your city.
Try to check each of these clauses when it comes to making a room contract because for example if you find a room with everything included, don't doubt that you are very lucky but I recommend that you separate the bills when another student moves in.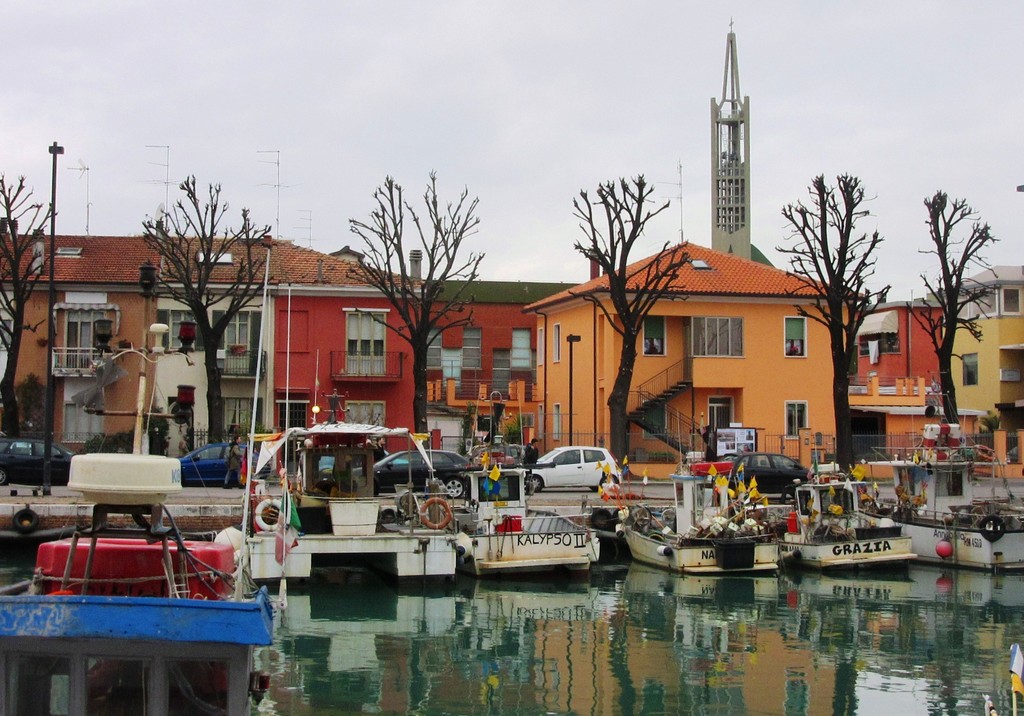 If you have already decided to come to Rimini, follow the Affitto Facebook page and start to contact people and make appointments to view them. Another piece of advice that I would give you is to ask people in your classes and see if anyone knows of a room that is available to rent because sometimes you can get lucky and find an empty room in one of your university friend's houses.
What is the food like there? What are some of your favourite dishes?
Talking about Italian food is like talking about a wide, never ending encyclopedia. Maybe when you think about it, pasta and pizza are the only things that come to mind but it is not like that. In Italy you eat very well with everyone, and little by little I am adapting to this style of food which I love.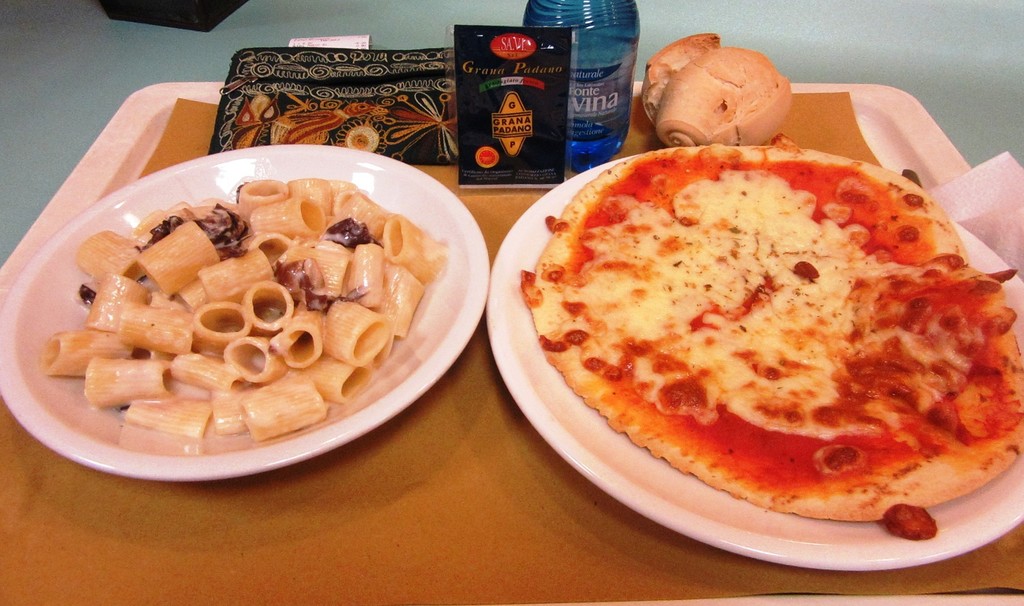 If you live in Rimini or even in the Emilia Romagna region, one of the most popular dishes along with pizza and pasta is piadina (a flatbread sandwich), which you can make at home from watching Youtube videos, you can buy premade dough in the supermarket.
There are also infinite forms of pasta such as torteline as well as cheeses and a wide range of dairy products for all tastes.
Another thing I fell in love with were the Italian ice creams since the first time I decided to try one in Rimini I was amazed, they are so good you will honestly love them. Whether you are in to sweet things like me or not, at least try the Italian ice cream. There is even a university in Italy where they teach how to prepare ice creams because there is a whole technique to it.
I have said that you find the best ice cream in Rimini city centre. The truth is that I have tried places in the centre and by the sea and the two options are great. I should even confess that the simple ice cream that you can buy in the supermarkets, like the two euro pistachio ice creams in Taper are delicious.
Not that my flatmates are Italian, I am also learning to cook Italian food and make pizza. I have already tried it in the oven and it has turned out really well for me being a beginner. To be honest it is not complicated, you just need to be patient and prepared, although once you know ow to do it, it makes you want to make one at home, every night with your friends.
On the other hand, when you travel, always try to taste the cities typical food, for example 'focaccia' (flat, oven-baked bread) is typical to the Liguria region as well as 'piadina' (flat bread sandwich). The bolognese sauce is truly a delight to the palate and you also have to try a real Italian ragu, it is simply amazing!
Actually, if you asked me to choose my favourite dish, I couldn't say because I love them all. I have got used to eating pasta everyday in the student canteen and I know that some people find it a bit of a shock but in my case it wasn't like that. Eating pasta every day can also make some people feel bad but if we are in Italy we have to eat like the Italians.
In short, as far as Italian food is concerned, there are no losses. Italy is a gastronomic birthplace that is already internationally recognised.
What places would you recommend visiting in Rimini?
Regarding what you can get to know in Rimini, I'll tell you that the city has a Roman past, a Renaissance and medieval past and finally a modern time. Every little street in Rimini has a lot of history and even though I've been here almost seven months, I still don't know everything about it. When you go to the centre of Rimini, you'll find many monuments that are worth taking a picture of and posting.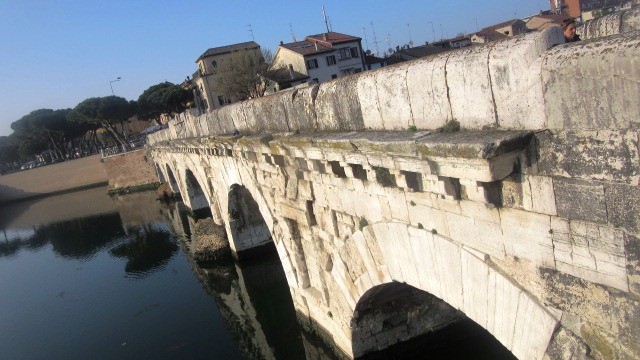 If you have seen pictures of Rimini on the internet perhaps you have seen the beaches which are the boom of tourism especially in the summer time when people arrive. In winter, the centre is the meeting point and in summer it is the beaches and outdoor festivals.
The Arch of Augustus is the oldest imperial roman arch and it is here in Rimini. The Tiberio gate is the oldest in the city and it is on the side of a park where you can sit or do exercise. The seafront is an area where you can have a picnic with your friends and practice sports on the sand in the summer.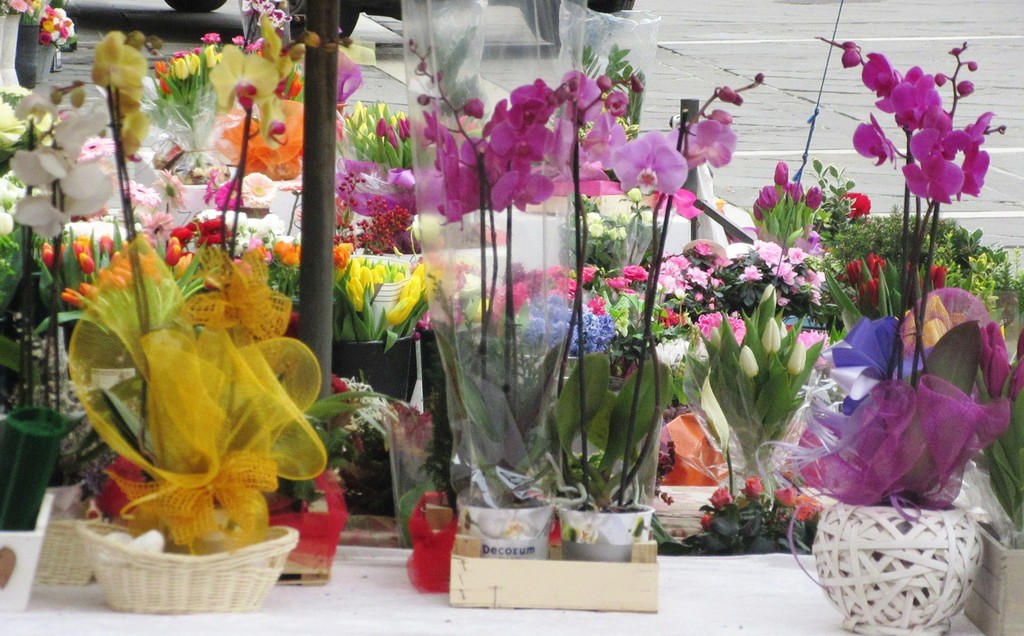 The Malatestiano temple is a step away from one of the university's headquarters and it is in itself one of the most representative churches of Rimini from the outside. There is also the street Via Corso di Augusto where you can find the Tre martiri and Cavour squares, the last one is the main square in Rimini where the municipal palace and other museums are located.
There is also the fountain of the four horses, by the great filmmaker Federico Fellini in the park near the sea.
As for places near Rimini, I don't know all of them yet but I could advise you without any doubt to go to San Marino Republic which is less than an hour by bus from Rimini. You just have to buy a ticket in a shop in front of the train station or you can make a Blablacar account and travel with other people who are going that day, to share expenses and meet new people. San Marino has an amazing view despite it being small and full of tourists. Nothing takes away the view you have from there, so I advise you to go to San Marino especially if it is a sunny day.
Another place that is less than an hour away by train is Ravenna. Just recently I went there and I was honestly astonished to see so much but so much architectural work in particular. I am serious in saying that it has much more than Rimini and I hope to go again, to keep learning more about that city of mosaics and churches. Also in Ravenna, you will find Dante's tomb, the author of "Divine Comedy".
Not to mention the capital city of the region Bologna. A special place to learn about its medieval towers and walk through its streets. The city is almost one hour away by train so you can visit it any weekend.
Another place that is approximately two and a half hours away is Venezia. You can take a trip and come back that night so as not to waste the ticket.
Is it good to eat out in Rimini? What are some of your favourite places to go?
The truth is that I haven't really ate out in many of the restaurants in Rimini other than 'La Tavola Pitagorica', which I think has good food. In my first days here, I went to some restaurants near the beach and in the same centre, my average spending was 10 euros. I wouldn't be able to give the exact names because I haven't been back there, since I can go to the supermarket with 9 euros and buy my own ingredients to make at home.
Where would you recommend for a night out in Rimini?
To go on a night out in Rimini, I recommend the beach in summer in any of its clubs, when it is winter you can hear the coconuts. In Piazza Cavour, there is a small entrance that was the old fishermen's entrance, where at night all the people gather in their bars to have a beer or eat some pizza. I could say that at least in the part of the centre in the winter season, is the place which is more busy with students and in summer the main places to go to are along the beach.
Is there any other advice that you could give to students going to Rimini in the future?
My advise to new students and future visitors of Rimini, is to enjoy all of it as much as possible. If you don't know Italian, don't worry, you will learn it here. So, I suggest that you make the most of the free classes that are given in the Rimini Common Space or in the university, so that you can learn the grammar. Bear in mind that if you choose the course in the university only the first month is free, but it is free for the entire course in the Common Space.
Another piece of advice that I could give to them, is to go to the Couchsurfing events that are organised now and then in Rimini. Also, they plan trips here and it is thanks to them that I have been able to get to known several place in Rimini, as well meeting people from outside of where I live or my university. This is a good community to get to know the locals and how they think, as well as going to parties. For example, I was recently in Pesaro with them for a St Patrick's day party, thanks to a group event they organised.
My next piece of advise is that you definitely buy yourself a bike because it is the best investment you could make to enjoy the city and it's surrounding areas. For example, tomorrow I am thinking of going to Santarcangello on my bike which is 10km from here. It is also a good option to make the most of the sun and ride along the seafront to Riccione.
My final piece of advise is to not only go to parties but to also travel through Italy because it is a country with a lot of history and each place has a lot of thinks to offer, like Rimini. There are a lot of churches to discover and there was even a saint here that I will tell you about another day.
Eat all of the Italian food possible and experience being in this amazing city every day.
---
Photo gallery
---
---
Content available in other languages
Share your Erasmus Experience in Rimini!
If you know Rimini as native, traveler or as exchange student... share your opinion on Rimini! Rate different characteristics and share your experience.
Add experience →