Erasmus Experience in Pilsen, the Czech Republic by Fernando
Architecture and landscape

6 / 10 points

Entertainment

10 / 10 points

Culture and customs

8 / 10 points

Transport

10 / 10 points

Gastronomy

6 / 10 points

Prices

10 / 10 points

Party

10 / 10 points

Weather

6 / 10 points
---
Why did you choose to go to Pilsen, the Czech Republic?
It's in a good location and it's the city where pilsner beer was first made.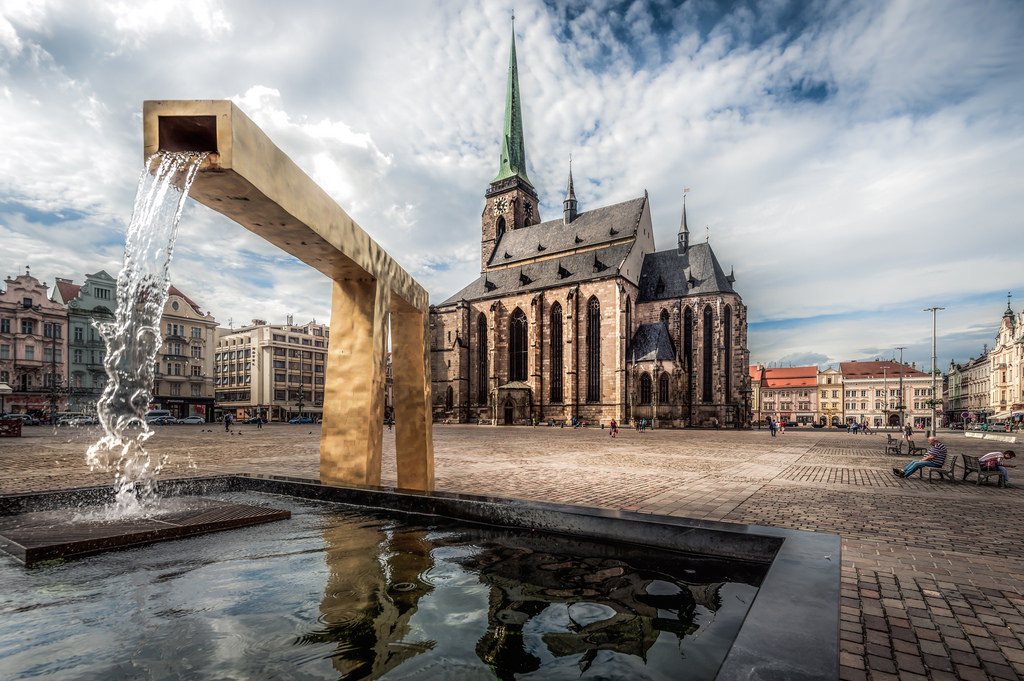 How long is the scholarship? How much money do you receive to help you with living costs?
9 months and I'm not sure.
What is the student lifestyle like in Pilsen?
It's really good, there are a lot of students.
Would you recommend the city and the university of Pilsen to other students?
Yes, definitely, at least to those studying business and management.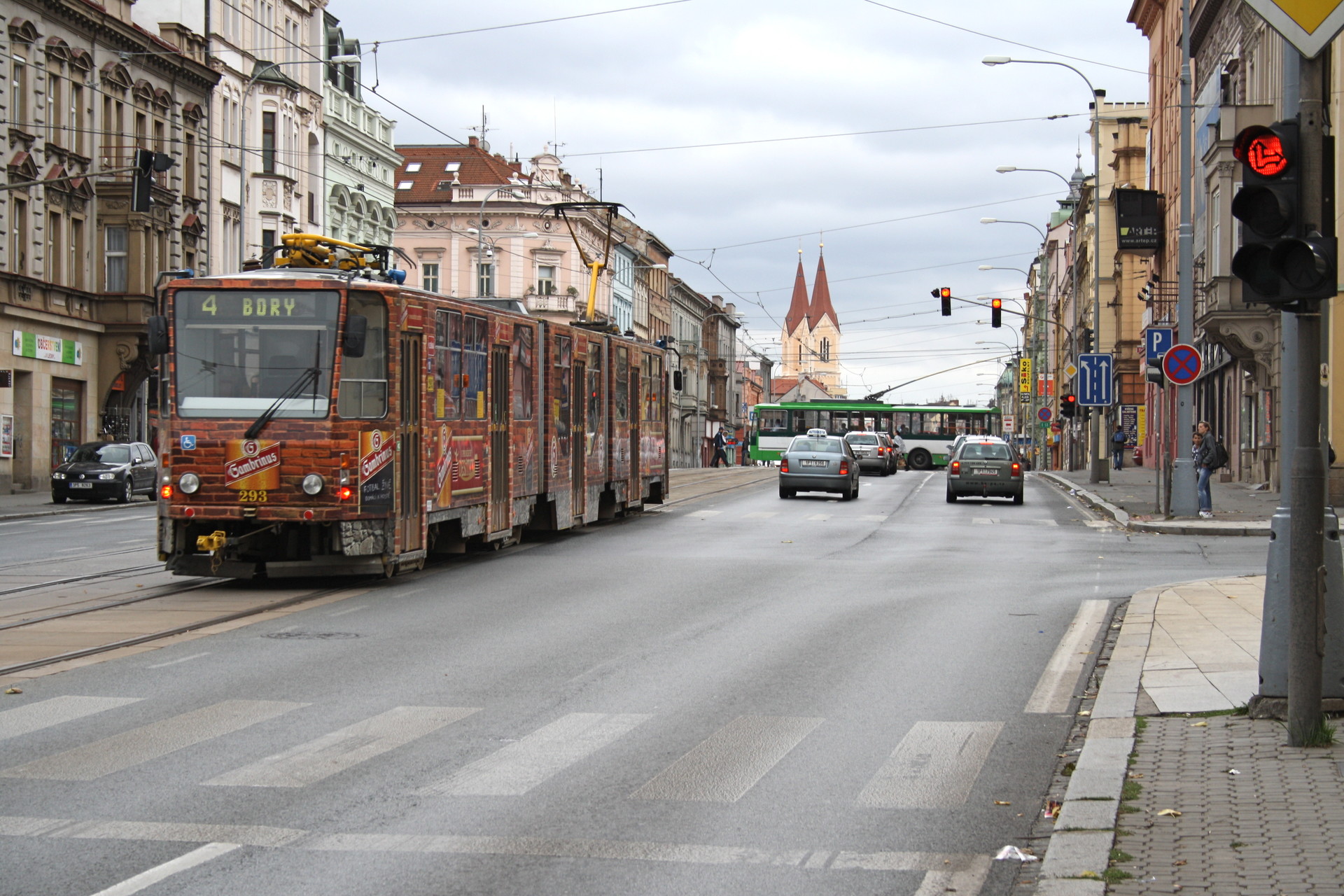 What is the food like there?
It's not bad, but I ended up eating generic stuff, like grilled meat, salads, burgers, pizzas, etc.
Was it difficult to find accommodation in Pilsen?
No. The University of West Bohemia will find you a residence, where you'll have pretty much everything you need. There are small differences between the different residences, but they all have almost everything you need.
The residence, if you share your room, costs €80-100 per month. You can get a private room, but they are twice as expensive, but they have their advantages (basic privacy). There are 5 residences: Baarova and Machova are next to each other, Klatovska (the newest one), Borska and Bolevecka. They all have an oven, a microwave, a ceramic hob... all shared with the whole floor of the residence. Then there are some where the whole apartment shares a bathroom and a refrigerator. Others, like mine, 2 rooms (with 4 people maximum) share a mini-fridge, shower and toilet. Some others don't have an oven or a microwave but they have a mini-fridge shared between 2 people. Each residence has its own stuff, but you'll get used to it. Although there are a lot of downsides, the internet connection works very well. They have everything under control.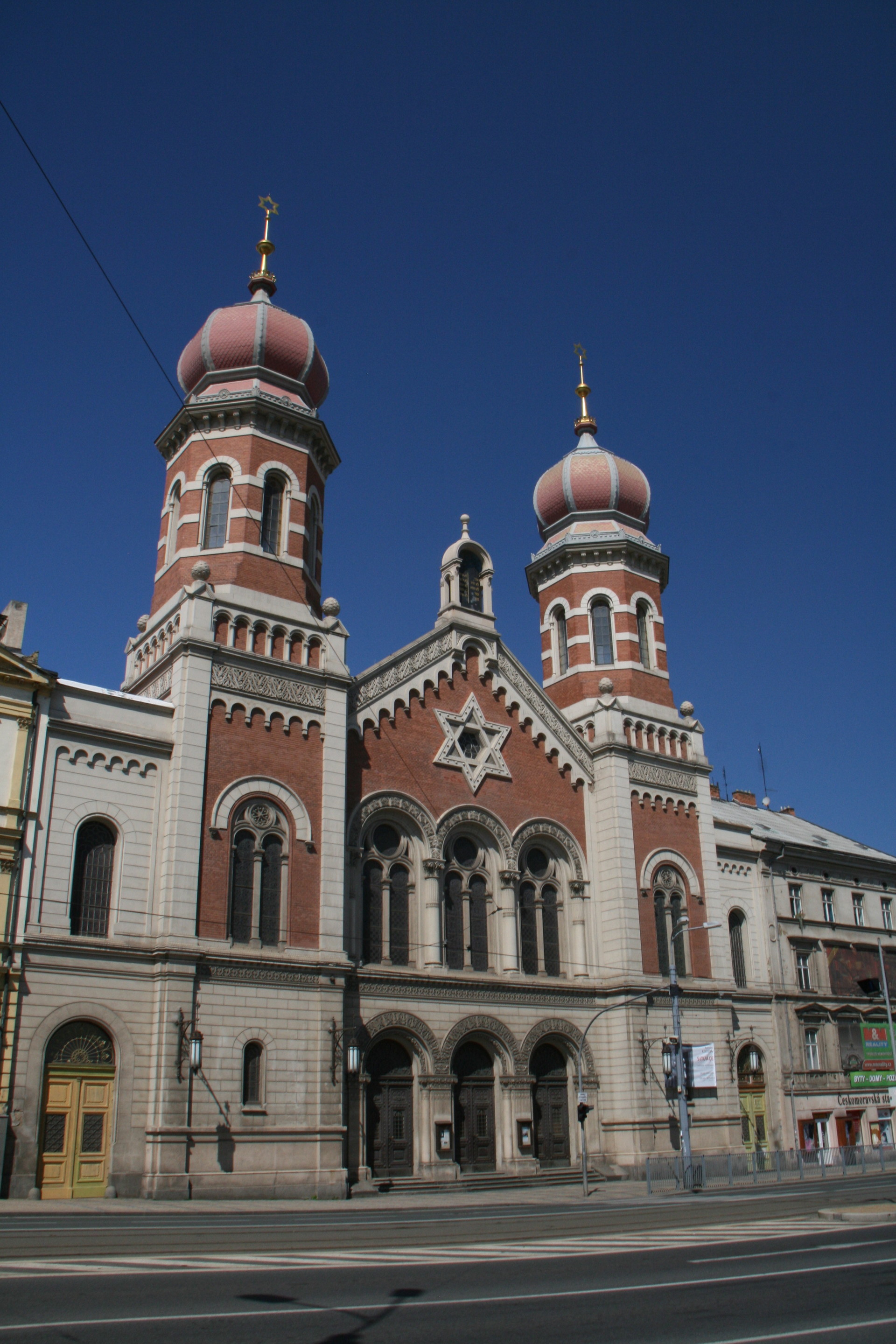 How much does it cost to live in Pilsen?
It's cheap. A pint of beer costs 25-30 Czech koruna (€1) in the bars, in the supermarkets a half litre bottle of beer costs 11 Czech koruna (€0. 50). Food in restaurants doesn't cost more than €8. The canteens cost €2 for a meal and a drink (the food's not bad, but sometimes they don't serve something that you like).
Is the language easy to get to grips with? Are there language courses available at the university?
No. You can get by perfectly fine without speaking Czech, but you can forget about anyone speaking English in the residences. The only chance is that the odd Czech person passing by in the moment can translate something into English for you, but, if you do ask them for something, they won't stop until they understand what you want. They're very helpful.
What's the easiest or most economical way to travel to Pilsen from your city?
By plane, although it is not cheap. Apparently Ryanair has started to fly directly from Alicante to Nuremberg, then you can take the train from Nuremberg to Pilsen. But from Seville, you have to change at Barcelona and from there you fly to Prague, and then the bus from there to Pilsen takes an hour.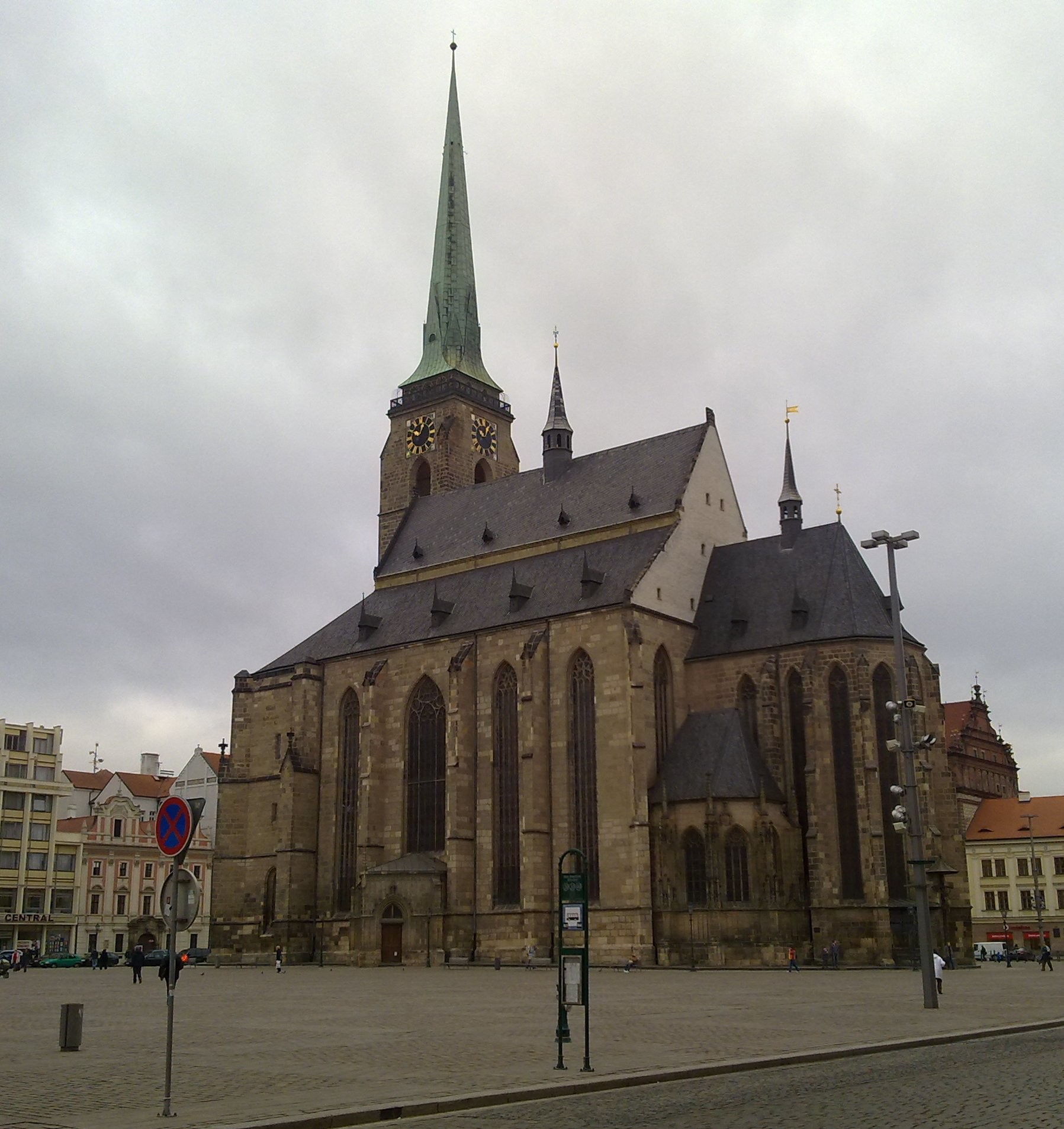 Where would you recommend for a night out in Pilsen?
Pantheon: a club similar to PH+, but bigger and newer, they play mostly electronic music
The PUB, there are 2, both near the Republic Square. It's a bar with beer taps and you pay for however much you drink. It's a bit expensive for there (35 CZK per half a litre, approximately €1. 50), but it's cheap compared to in Spain. You can eat there, too, and the food is good. It's perfect for a big night of drinking and getting super drunk. Besides, they are all over the Czech Republic and sometimes you can see how much beer your table has drank. So 10 of you can go and try and break the record.
Mefisto: an everyday club. They play all kinds of music. The DJ is great and will play whatever you ask.
PH+: a strange place. They place electronic and house music.
Disco Arena: a Portuguese place.
Andel Music Bar: a chill place.
Club 21: foreign people normally go there.
Zumbera: a strange club for Czech people. It has a restaurant on the ground floor, you go up some stairs, you get to a door that looks like a front door of a house and it's a club.
It normally costs €1 to get in, and the beers cost €1. 50 or something similar.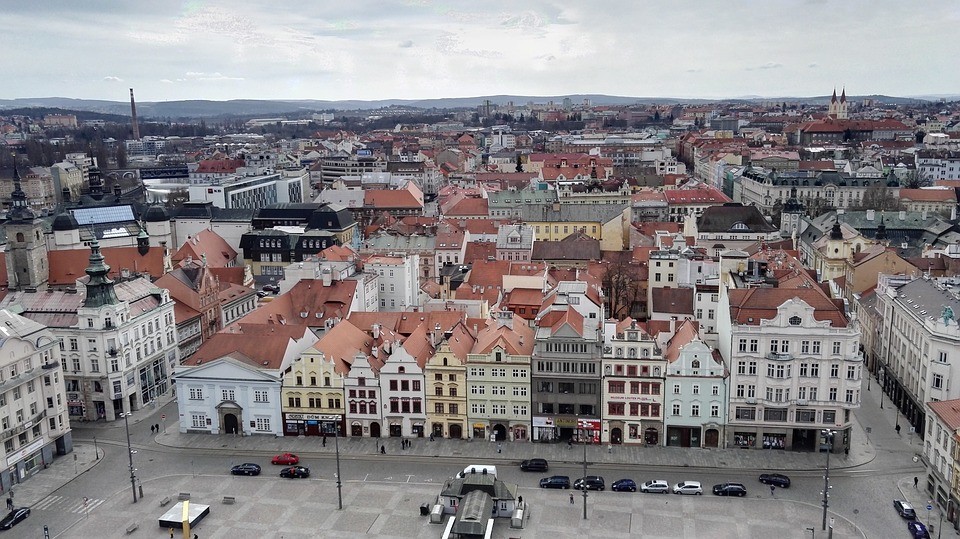 And to eat in Pilsen? What are some of your favourite places to go?
Well, there are a few places... The U Mansfelda, the restaurant in the Pilsner Urquell brewery (I think it's the biggest in the Czech Republic) and there are a few others. To put it simply, the food is good, nice and cheap.
What good cultural sites are there to visit?
The aforementioned brewery, the 3rd largest synagogue in the world (however it is disused), the theatre, the Saint Bartholomew Church, the Republic Square... There are several places, although it is not a touristic city. For tourism, Prague is 1 hour away by bus and it costs €8 for a return ticket.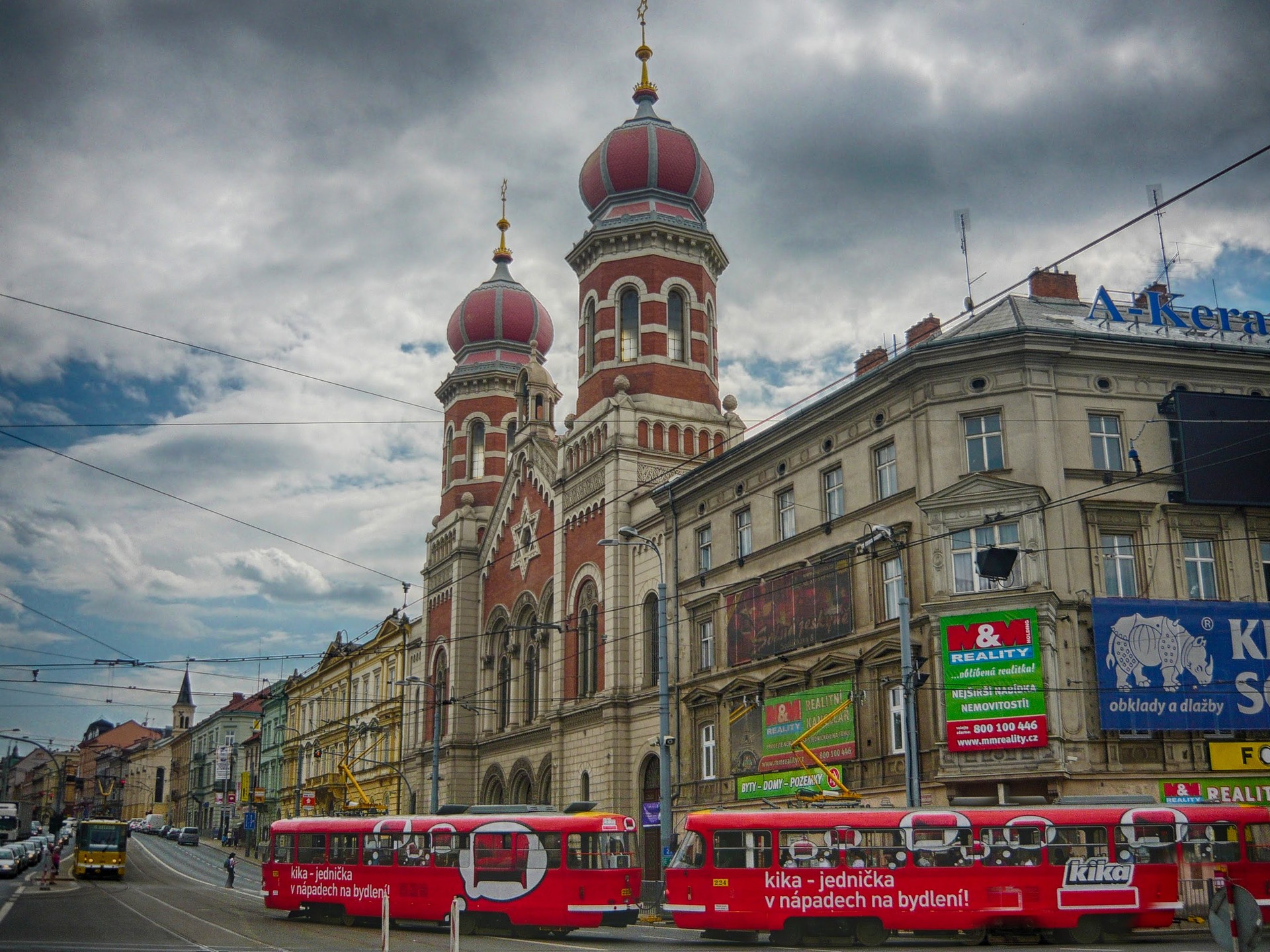 Is there any other advice that you could give to students going to Pilsen in the future?
Get informed on your course here. There are some people who have a bad time here because of their course and some who aren't. Business and management, in particular, is very reasonable, but I'm not sure about any other courses. Living here, in general, is very good and cheap.
If you have any issues, send me a private message for any more information.
---
Photo gallery
---
---
Content available in other languages
Share your Erasmus Experience in Plzen!
If you know Plzen as native, traveler or as exchange student... share your opinion on Plzen! Rate different characteristics and share your experience.
Add experience →