Pavia: First impressions
Before arrival
I am from the Netherlands, and the University requires all students not from Italy to get a 'dichiarazione di valore in loco'. DO NOT UNDERESTIMATE THIS!
The "dichiarazione di valore in loco" is granted by the Italian embassy/consulate in your country. I personally went to the consulate and they told me what to do.
First of all, you need to send your diploma to DUO (which is the government's link to the universities) to get a stamp from them stating your study was real and so on (it takes about 10 days/2 weeks).
Then you have to send this document (your diploma with stamp) to the court. Where you will get another stamp (1 week/10 days).
In the meantime, you have to have your diploma and explanation (grades, etc. ) translated into Italian by a translator officially recognized by the Italian consulate (ask them for a list). It takes 2 weeks.
When you get your diploma back from the courthouse you have to send this, as well as the translated diploma from the translator to the consulate. They will then write the "dichiarazione di valore in loco" for you. (another 2 weeks)
The whole process takes about 5 to 8 weeks to complete.
For me this was a problem, because I only received my official diploma at the beginning of September, while my Master here started in October and I was moving to Pavia in mid-September.
So I handled the first few steps myself and relied on my lovely parents to finish the rest.
However, without the "dichiarazione di valore in loco" in the hands of the segretaria (admission office) as well as your ORIGINAL diploma, ánd proof of payment (€680, -) you are NOT officially a student here. Meaning, you won't have access to the wifi, the school computers, the library, etc. Furthermore, if you want to rent a room/apartment, the landlord often wants proof that you are a student, which you aren't able to provide yet, since you aren't officially a student.
Even though you are paying to be there already, the university will treat you like a no-body.
They do have wifi-passes for visiting professors, but they won't give them to the students who are actually depending on them.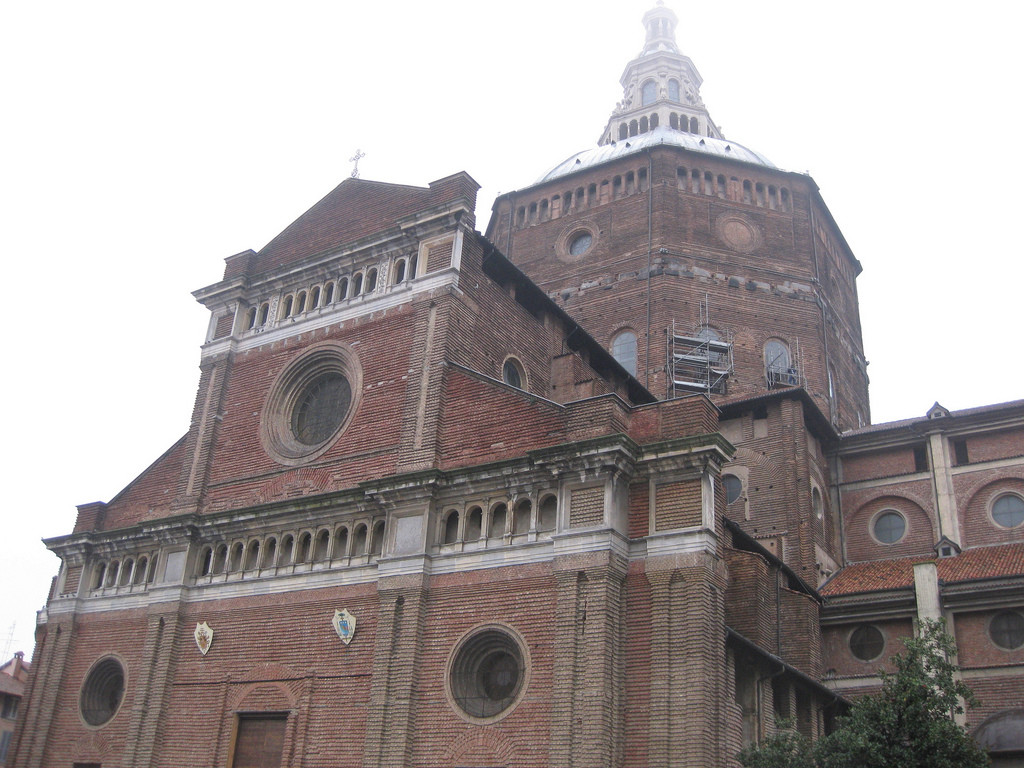 Housing
Personally, I found it really difficult to find a place to live.
I got accepted to Pavia University in July and started looking for a room almost immediately. According to the university itself, I wouldn't be able to live in the collegio (the dorms) because I wasn't from a 'poor country'. But I didn't really receive any help looking for a room even though I repeatedly pointed out I still didn't find a place to live. I sent out around 200 messages through Facebook and via websites looking for a place to live. However, because I don't speak Italian (yet), and a lot of Italians don't speak English, I often didn't get a reply, or people just honestly replied to me that the English was a problem.
Finally, I found a sweet girl through Facebook who promised me a room, even though I wasn't in the country yet. I ended up living in her old room.
The room itself isn't really small or big, but the apartment is pretty crappy and the landlord really loves the money. Furthermore, I live in the main street, and about 3 or 4 nights a week all the students go out and make noise and the musicis on until around 3 am. My room is definitely more expensive than 80% of the rooms offered in Pavia, but I know my chances of finding another room are pretty small.
Tuition
To be honest, this part still isn't too clear for me either, even though I have sent numerous emails asking for explanation and clarification which remain unanswered, or hardly answered.
Before the university even considered looking over your application you have to pay like €34-. Then, before the school year starts, you will have to pay a down payment of €680, - (something you will get no confirmation for if you choose to transfer it online).
There is the second payment too, which will be based on the income, savings, and value of the house of your parents!
My father – correctly – find this ridiculous. In our opinion the university has no rights to demand to know how much your parents earn, how much they have on their savings account, and how much the house they live in is worth. Especially, since they won't even be studying in Pavia, but you – the poor student – will.
I tried to reach out to university multiple times for this, asking why this was necessary but I got no real reply, I was told that it were just the rules.
My father refused to open up his financial status, so now I will automatically have to pay the highest tuition fee that exists, but won't have to show to the university my parent's details.
Italian language classes
The university offers language classes through its language centre. You will have to pay for this separately though, about €190, plus €30, - for a textbook which you don't really need. But the teacher told me specifically that I needed to buy it and then she gave it to the other students in order they could copy it. So, future students, ask for your teachers book and copy the chapters needed from them!
You will have three evenings of classes, from 18. 00 to 20. 00 at the University. I choose level A1, which means no Italian knowledge at all.
However, my first class was in Italian, and there were students speaking with the teacher in fluent Italian. So, after my initial panic attack moved away, I asked the teacher why she wasn't speaking English. She then told me I wouldn't learn from that (in Italian). So I asked her if she then could at least maybe quickly tell what happened in English, or at least give us the translation of the verb she was using… but she wouldn't. Like I said earlier in this review, I didn't have wifi, so couldn't use google translate.
So basically, my first month of Italian classes were me blankly looking at the teacher speaking Italian, and copying the few things she wrote on the board to translate at home. Now that I do have wifi and can use google translate, things are going better though.
I don't think I will take level A2 next semester, because honestly I don't even feel level A1 yet. Especially since the lessons involve no speaking at all, and I am just trying to figure out how everything works. Also, not a lot of explaining is done; the teacher just gives you an exercise and kind of expects you to know what to do with it.
I think next semester, I will just keep working like I do now, with the book at home.
Conclusion
Pavia is a lovely, old, city which makes you fall in love easily. It is true that there are some parts of the town where you shouldn't go after dark since there are quite a lot of beggars, but there are also enough places of light.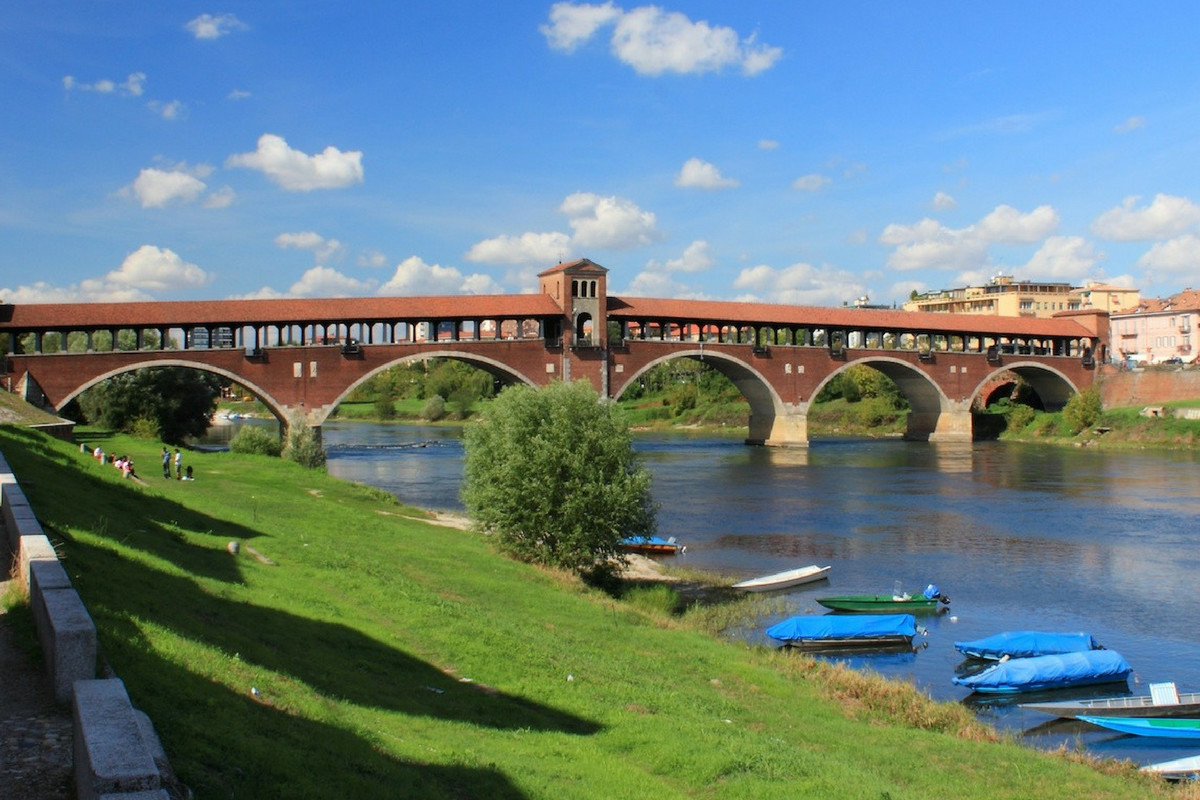 Pavia is truly a student city, ¡and Milan is close by!
Enjoy.
But prepare yourself for the bureaucracy. This country doesn't function unless there is money involved (when they are getting it from you).
---
Photo gallery
---
---
Content available in other languages
Want to have your own Erasmus blog?
If you are experiencing living abroad, you're an avid traveller or want to promote the city where you live... create your own blog and share your adventures!
I want to create my Erasmus blog! →