What to do in Paris, France (Part 2)
Here we are for the second part of my Paris trip reporting! (If you haven't already done it, you can read the first part by clicking on this link here. You will find out about the most popular monuments of Paris, like the Eiffel Tower or the Arc de Triomphe, and more information and tips to visit them).
As I have already mentioned most of the most popular monuments in the previous post, in this one I will talk about other monuments of Paris, less well-known but still really worth visiting. Keep reading this article if you are looking for ideas for your upcoming trip to Paris, or for tips for a future, not-yet-planned, visit, or if you would just like to hear more about this beautiful city for you personal knowledge!
Notre-Dame de Paris
Notre-Dame de Paris is a very famous cathedral located on a sort of little island in the middle of the Seine river, called "l'Ile de la Cité" (no worries, there are bridges that give you access to this little island for free, and by walking). Once again, this building is very impressive because of its size, and visible and recognizable from far away thanks to its two bell towers. Even if you have never been to Paris, you have probably already seen this cathedral from both the outside and the inside, since it is the cathedral Disney used in its animated movie "The Hunchback of Notre-Dame"! This movie gives you an idea of what Notre-Dame looks like. It is really representative of its architecture, even though there is nothing like seeing it with your own eyes. I always love discovering in real life places that were featured in movies, it's a totally different experience.
Right in front of the cathedral, there is a big square of forecourt that is called "Le Parvis de Notre-Dame". The access to it is completely free and not regulated, and from there you can get some distance to have a global view of the cathedral. What impressed me the most were the size of the front doors and all the details on the façade, including all the gargoyles (that are represented in the Disney movie and are also actually present on the cathedral, and they are just so many of them that you understand that they inspired the producers and why they have their own role in the movie! ). Also, the height of the cathedral is impressive of course, just like many other monuments.
It is also possible to get inside the cathedral, and for free! Since it remains a religious place, no one needs to pay to get inside, although there are some security checks because it has become a very toursity place too. I remember that my first impression when I got inside the cathedral for the first time was that this place was really huge. The roof is just so high and the room so big. I was also impressed by the colors on the stained-glass windows, that are on the walls all around the cathedral. They were really high and with such bright colors, I loved it. Inside the cathedral, there are gravestones of some previous priests of Paris, with explanations on them. You can walk all around the cathedral, from the front to the back and from left to right. Another feeling that I had in this cathedral was that it was quite dark inside. I wasn't expecting something specifically luminous but I remember that there was not so much light and I was surprised by that, and I heard other people thinking the same as me inside Notre-Dame.
Anyway, this is another must-see monument when visiting Paris!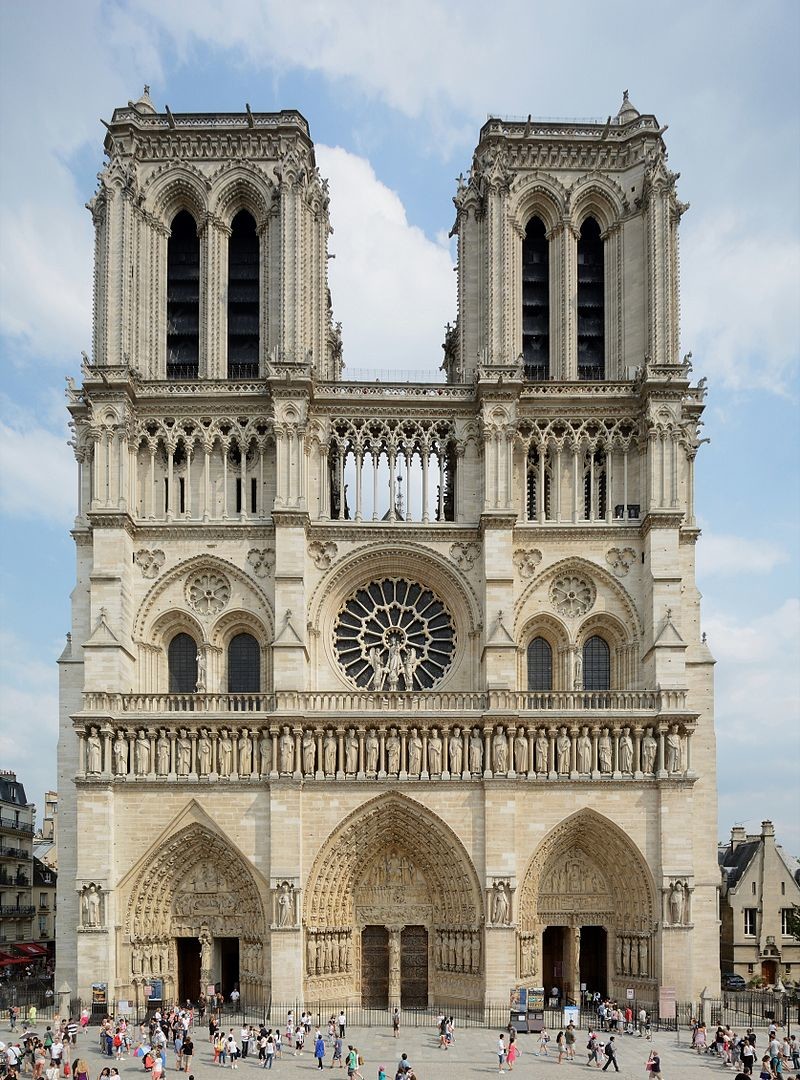 Montmartre
Montmartre is a whole district of Paris, located on sort some of little hill, which makes it a great viewing point over the whole city. What I like about this place is that there are many small, cobblestoned streets with cute and colorful houses and buildings all over, which make it very pleasant to just have a walk there, in a quiet environment. It also has a lot of trees and it looks very green, which I like too. With the parks and gardens almost everywhere, this part of the city is very pleasant to walk in.
There is also a famous monument there, which is the Sacré-Coeur basilica. It has a very unique architecture, with its completely white façade. I find it really pretty. I have never been inside but I guess it is possible, although I do not know if it can be for free or not. Right in front of this basilica, there is a very large place free from all trees, and that gives you the beautiful view over Paris. Here again, you can recognize many buildings and monuments, like the Eiffel Tower or different high towers, like the Tour Montparnasse, of the city that are visible from far away.
To go up to Montmartre, it is possible to use the stairs, located in the middle of some sort of park (which is very practical because you can have a break on a bench while climbing if it gets too hard). It is also possible to use the funicular railway, which takes you there very quickly (only a few minutes, like less than 3), but sometimes gets very busy with all the tourists, depending on at what time you take it. You can use regular metro tickets to pay for the funicular railway trip to Montmartre, and use it to get up there and also come back down. What I personally did was use the funicular railway to go up to Montmartre, and then take the stairs to come back down, because you can still enjoy the pleasant atmosphere there is and take your time in the stairs, which is not really possible with the funicular.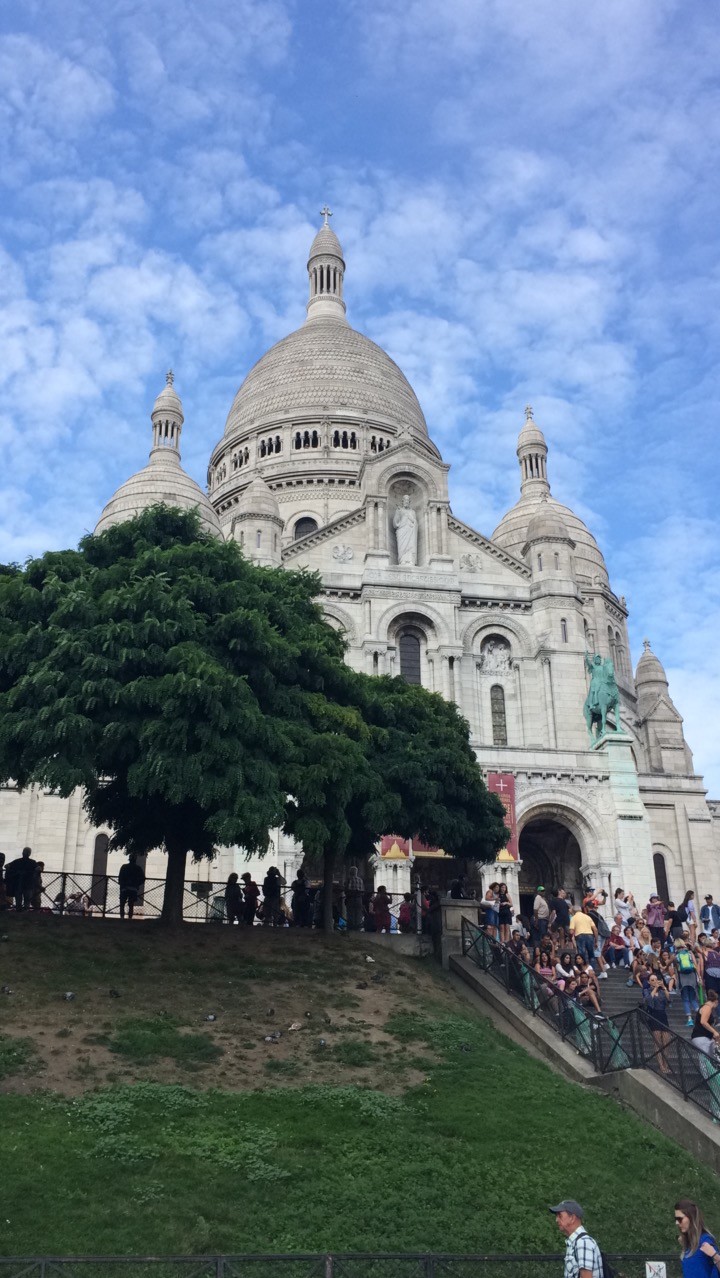 Le Panthéon
This is another main historical monument in Paris. Inside it, on the ground floor, you can see exhibited some huge paintings about the history of Paris at different times, related to the religion and the saints. I was really impressed by the size of these paintings and by the size of the room in general. It is so big that it kind of feels empty in the middle, but that is also probably because there should be something exhibited there normally, but unfortunately for us it was under restauration when we visited it. Anyway, the roof is also once again really high, with an impressive architecture and very big windows to let the sunlight get in. I saw that there was a path up there, that formed a sort of balcony over the Panthéon but I didn't see anybody there, I so I'm guessing it was closed to public.
On the underground floor, it is possible to visit a crypt with the gravestones of some very important men and women in the history of France. They can be from the army and have fought for the country, as well as writers (like Victor Hugo or Emile Zola), doctors and researchers (like Pierre and Marie Curie)… This place is also very big and there are several touchscreens so you can learn more about these people and what they did in their lives. The next person that will have her gravestone put in the Panthéon is Simone Veil, next July. She was a woman, who worked for the government and who fought a lot for women's rights in France and unfortunately died in 2017.
I also really like the façade of this building dedicated to the history of France, as it is very big and with imposing columns on the front. There is also a sentence in golden letters on the façade, that says "Aux grands hommes la patrie reconnaissante", which basically means that the country is grateful for all important men and women that played an important role for the country.
The access to visit the Panthéon is free for E. U citizens between 18 and 25 years old, and the tickets for adults costs 9€. The visit lasts between 1 and 2 hours.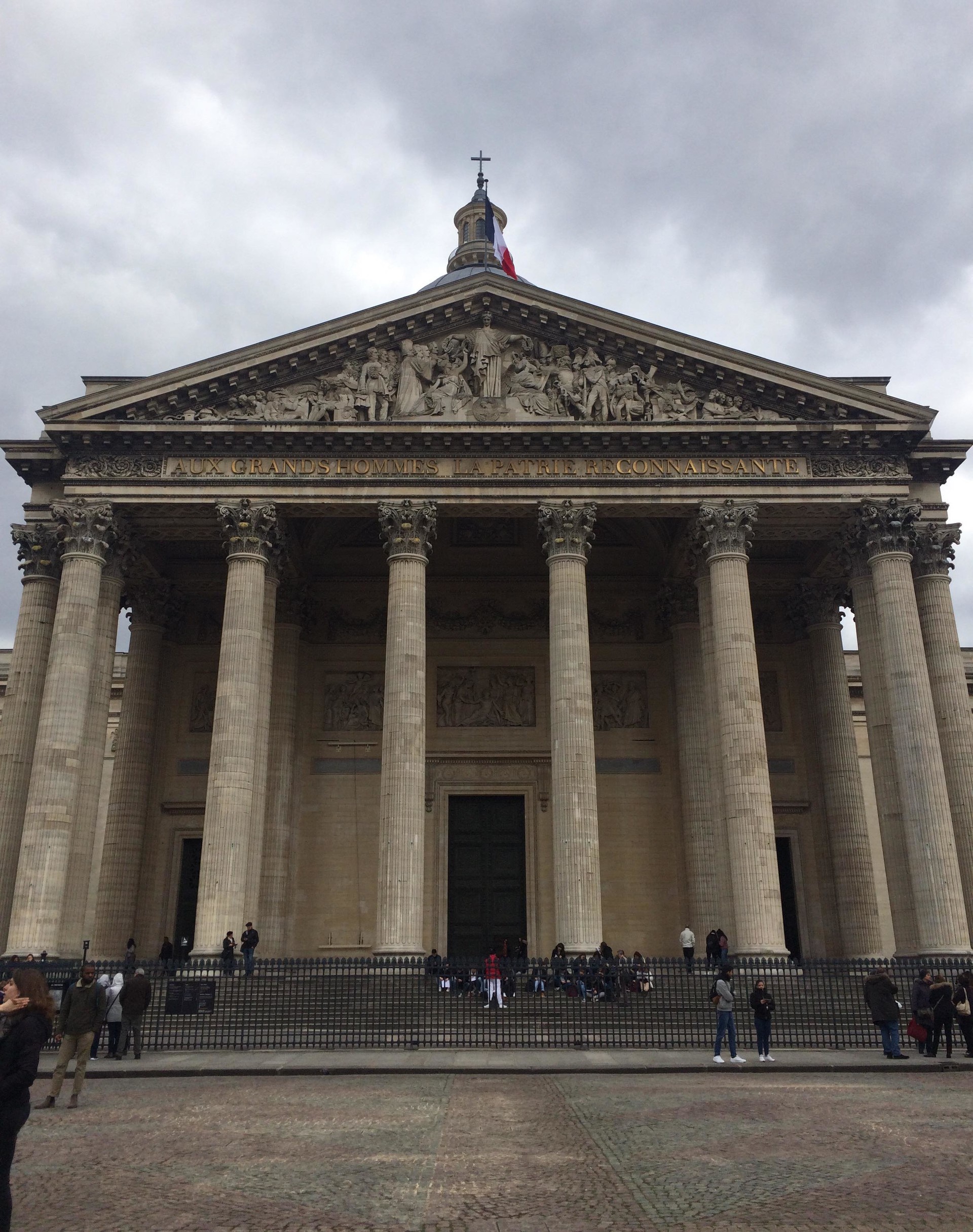 Arab World Institute
This is a place that I didn't know before and discovered only recently. It is located in the 5th arrondissement, nearby the Seine River. It is an organization that was founded by 18 Arab countries, together with France, and it is dedicated to research and spreading information about the Arab World culture and values. It is located in a building known as "L'Institut du Monde Arabe", which is very big and visible with its huge and decorative glass windows all over the façade. It looks like a very recent building, and I heard that the position of the solar panels on the windows change depending on where the sun is.
The building has about 9 floors, and it is equipped with elevators to go from one to another very quickly. Just like the outside, all the walls inside the buildings are made of glass, so you can basically see what's going on in all of the rooms. I think the architecture of this building is innovative and original.
Everybody can access the building, and there are some security checks at the entrance. Inside, you can find coffee shops, libraries, meeting rooms and even a museum. On the last floor there is also a restaurant serving Lebanese food. This restaurant has a very big terrace, which enables you to have a view from behind of the Notre-Dame cathedral. Anybody can go there as long as the Institute is open, and it's really a nice view (as you can see in the picture below).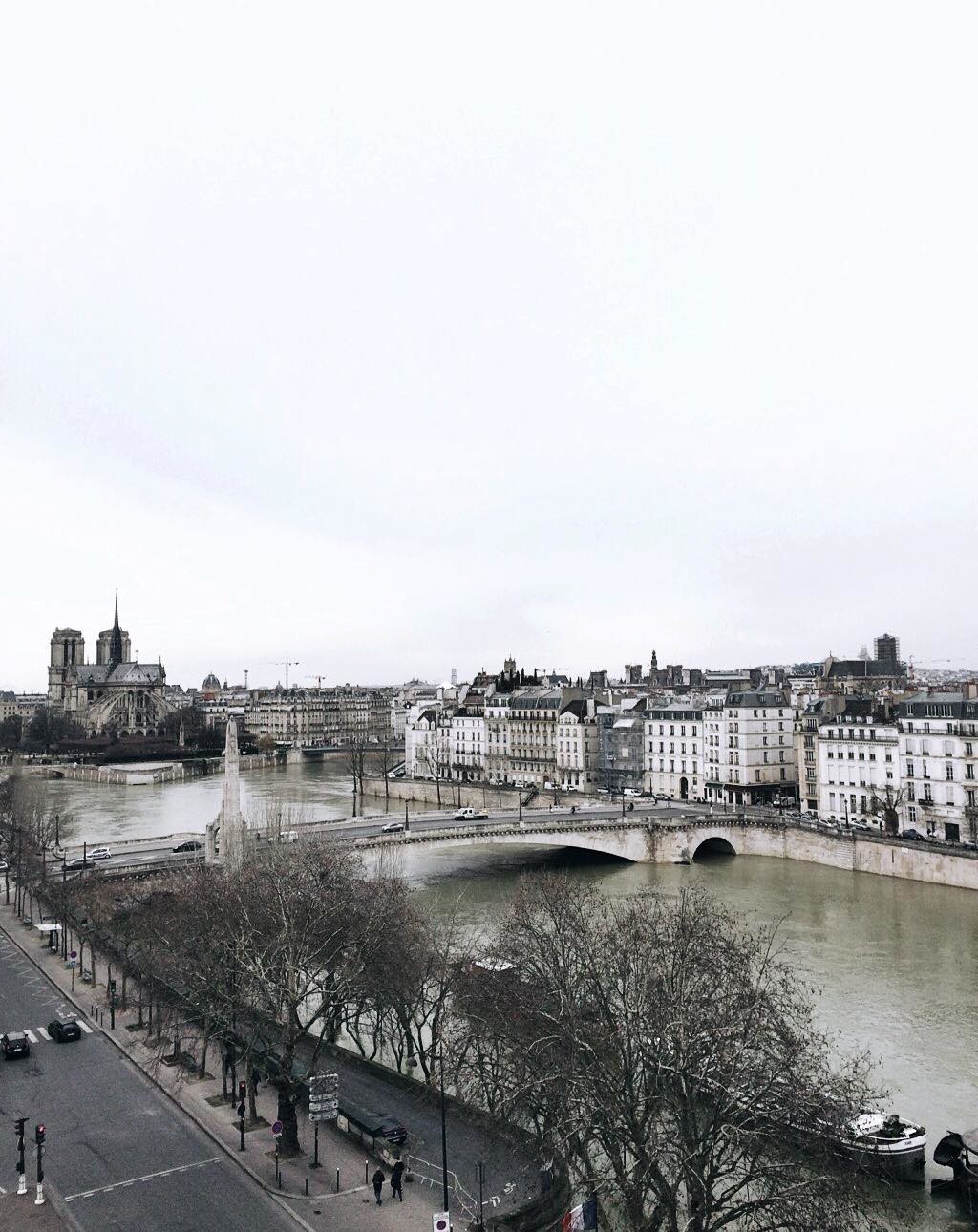 You can visit this building while you are on a trip to Paris if you have some time, and if you are interested in the Arab countries culture and want to learn more about it, but also because of the particular architecture of this building. That makes two good reasons to visit it, so you should totally go for it!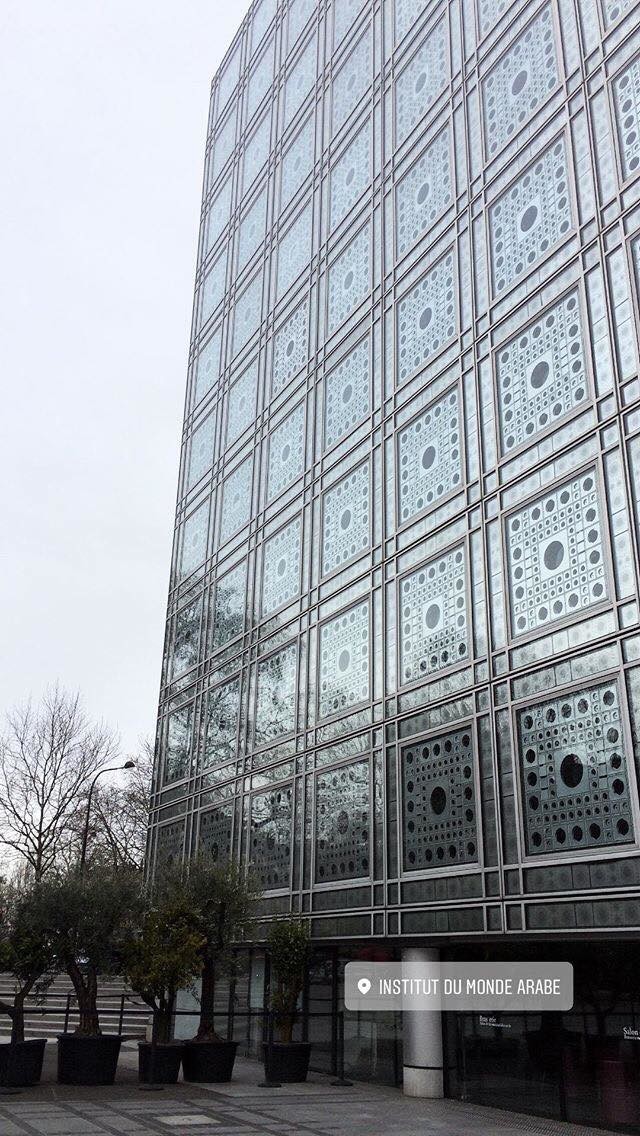 That's it for the second part of the things to do in Paris! I think I will probably write down another post about some other stuff to see and do in the city that are even less known than these. So, stay tuned for some other original ideas to add to your travel list if you're planning on going to Paris anytime soon!
---
Photo gallery
---
---
Content available in other languages
Want to have your own Erasmus blog?
If you are experiencing living abroad, you're an avid traveller or want to promote the city where you live... create your own blog and share your adventures!
I want to create my Erasmus blog! →