Palermo Archeological Museum: Wild Parties and Great Heroes
After the sign explaining the ancient world of gods, this post will show you some actual archeological pieces such as these colourful vases.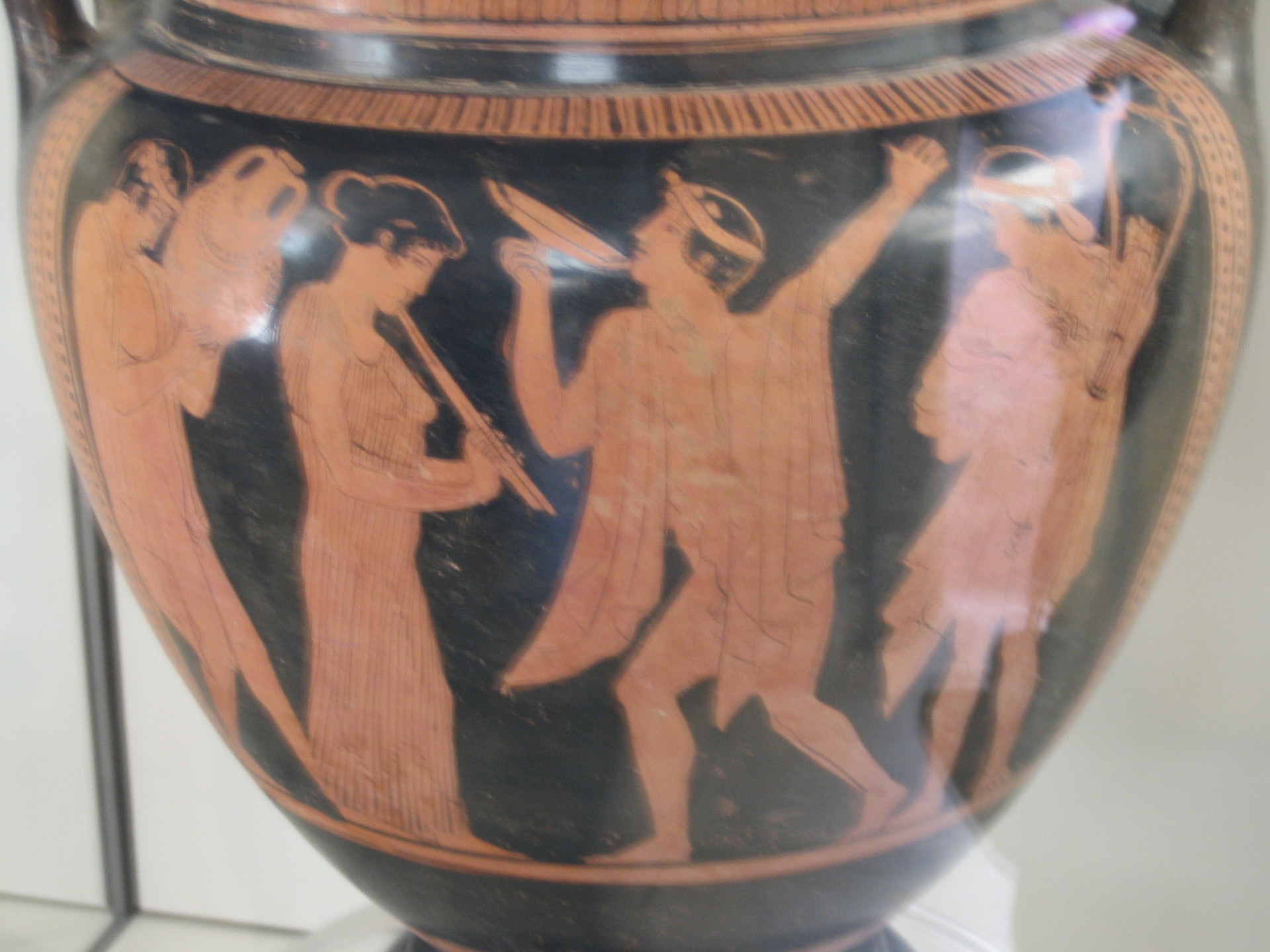 This one shows a wild party in process with a man bringing wine, a woman playing the aulos (double flute), another man drinking and dancing and yet another man playing the lyra (a kind of harp).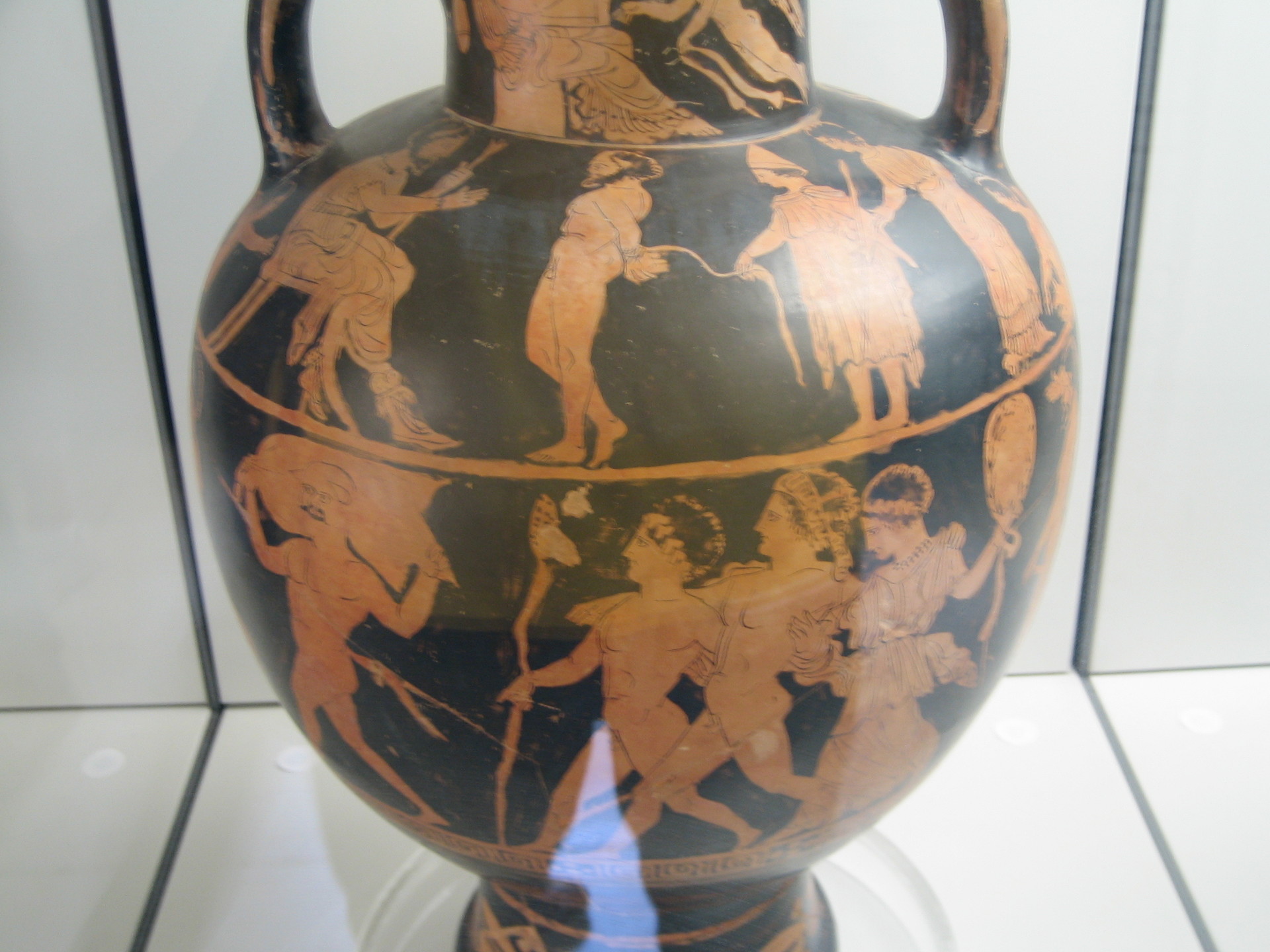 This vase shows the story of a proud captured man before a king, and below yet another party with three women dancing, some of them naked (maenads?).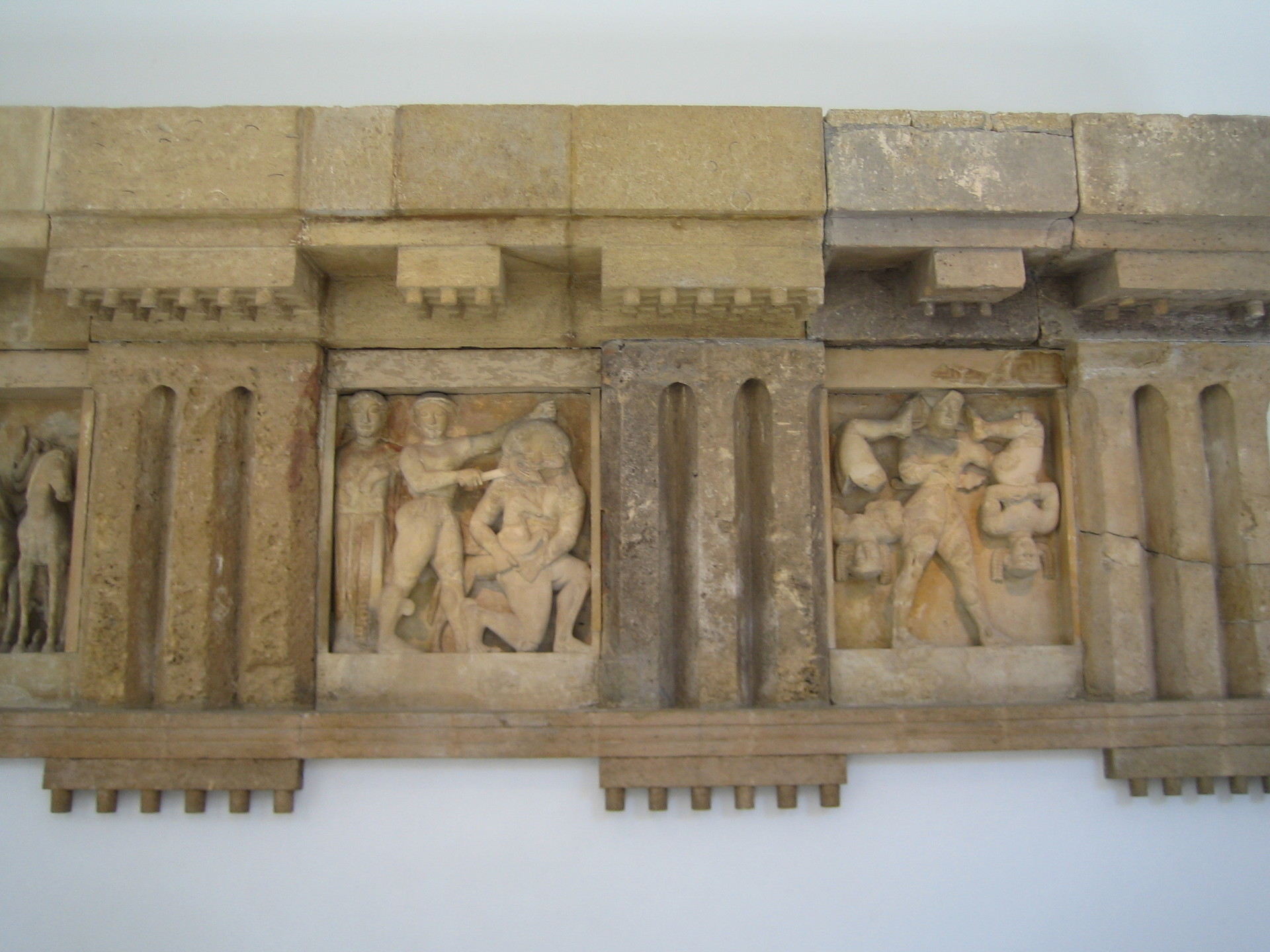 On this relief you can see the legend of the demigod Perseus cutting off the head of Medusa and presumably a man-eater on the right.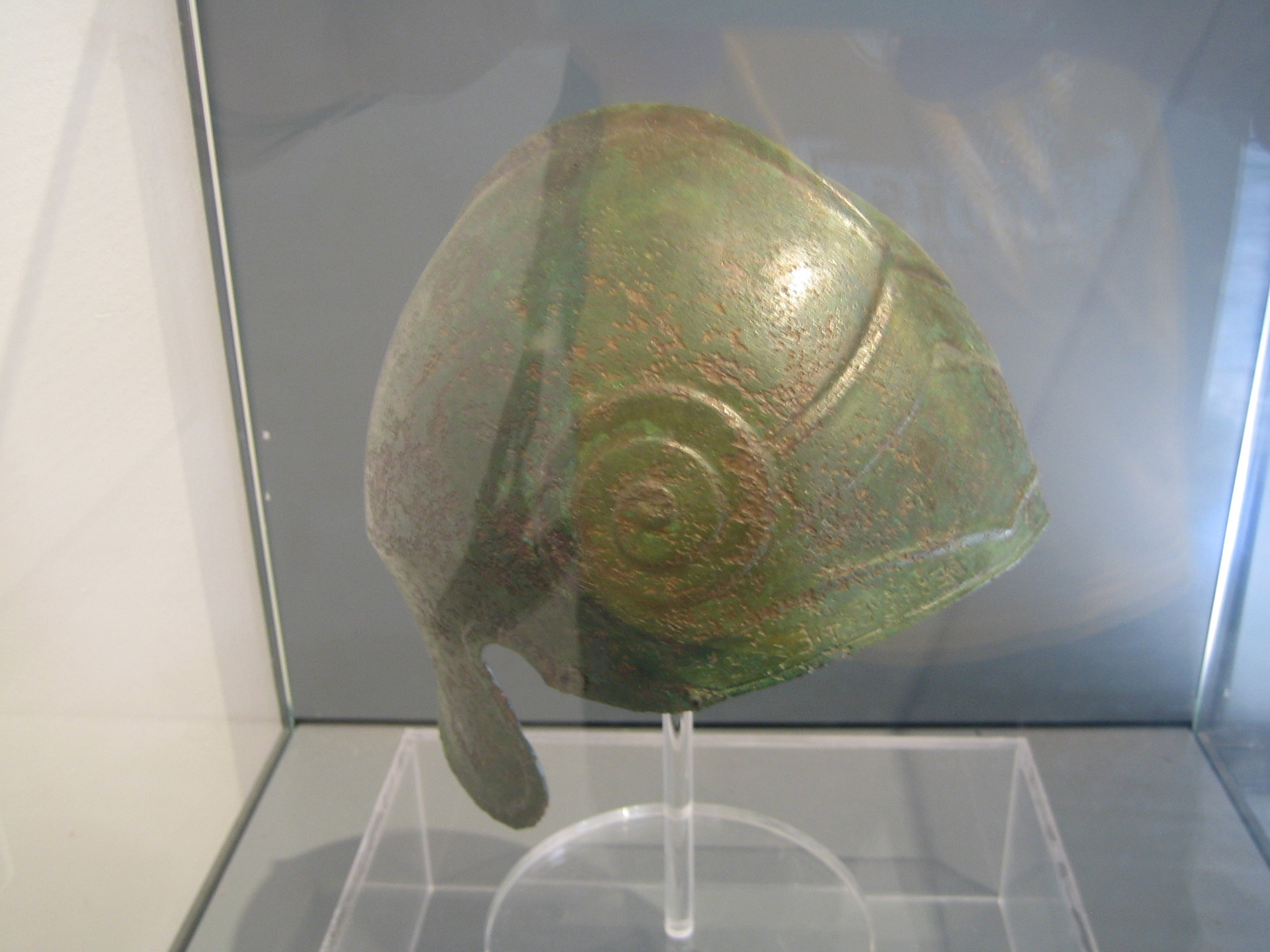 This polished bronze war helmet shows no signs of damage, good that he kept so well!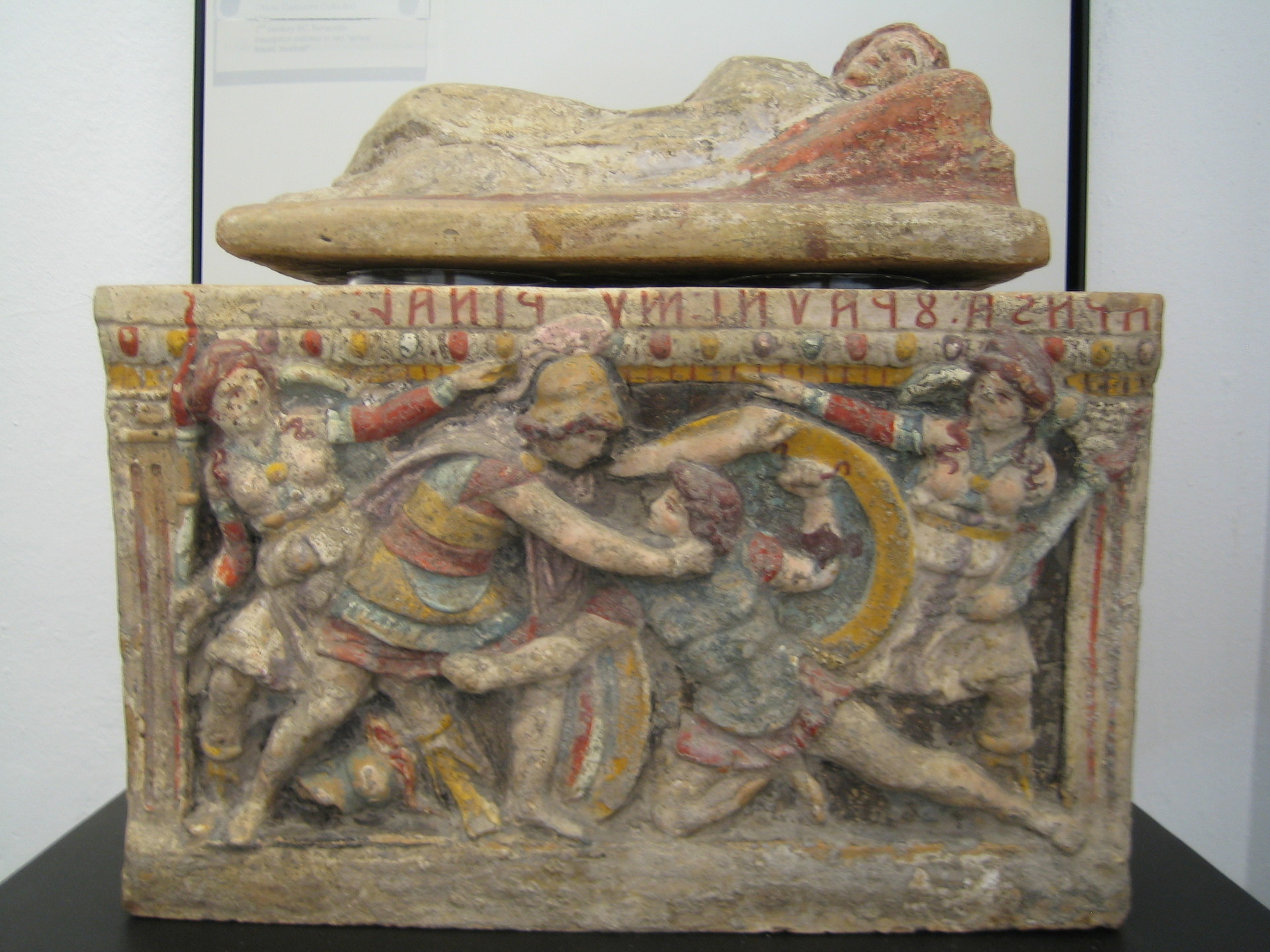 This is the rare occasion of an ancient art work of a marble sarcophague still being painted with colours (hopefully not re-painted?) so you can imagine that Greco-Roman antiquity was not white as formerly imagined, but actually rich in colours! Below archaic scripture you see a heroic fight to the death ... some people would like to live in these "glorious" times, but surely poverty of the masses and cruel warfare were common phenomena. I for my part prefer security and peace, maybe that makes me a typical German?
---
Photo gallery
---
Want to have your own Erasmus blog?
If you are experiencing living abroad, you're an avid traveller or want to promote the city where you live... create your own blog and share your adventures!
I want to create my Erasmus blog! →