Inside the Cathedral + Santa Caterina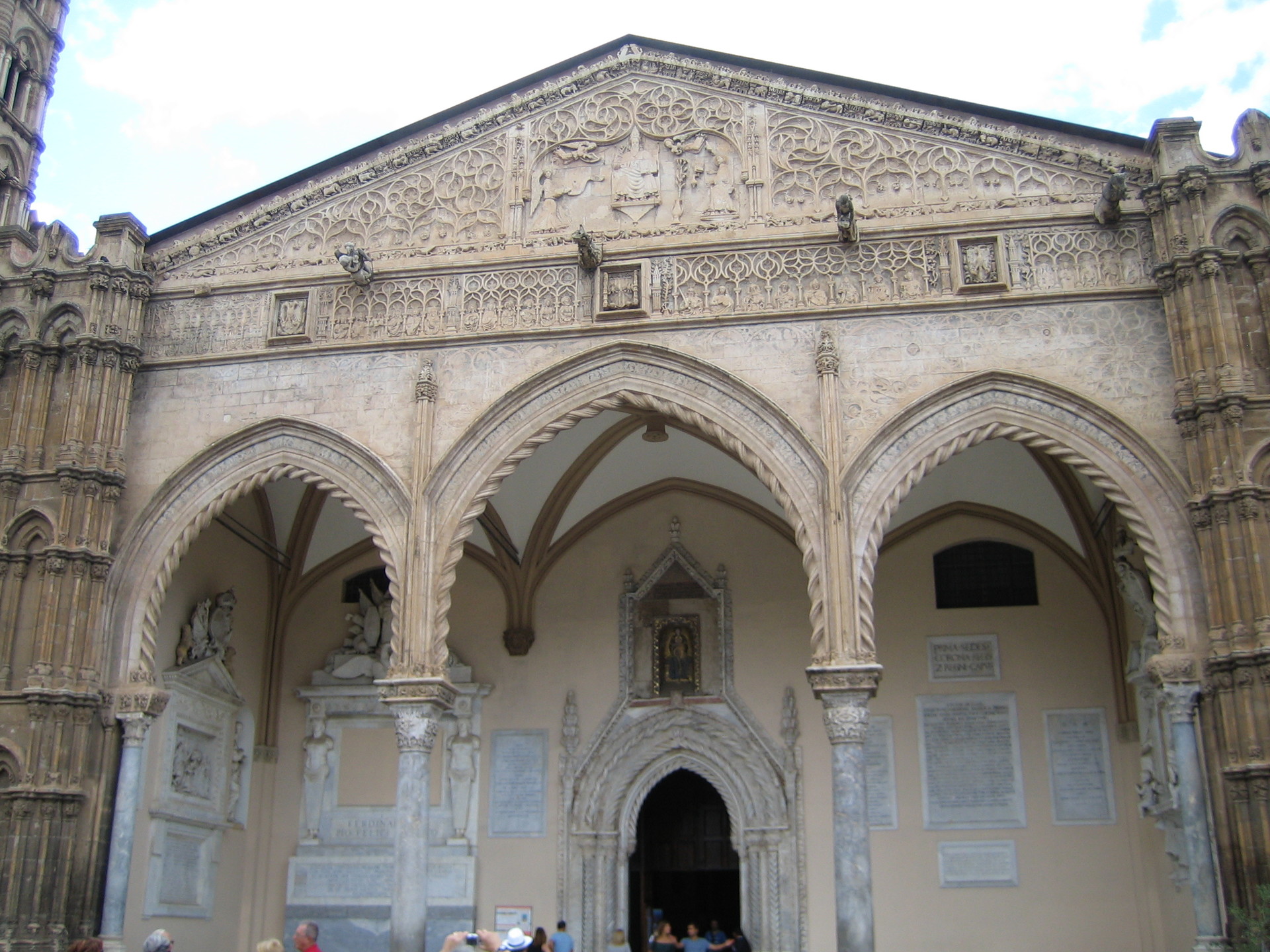 Approaching a gate of the cathedral, we could see the flowery motives from Arab tradition mixed with the geometric elements of European style.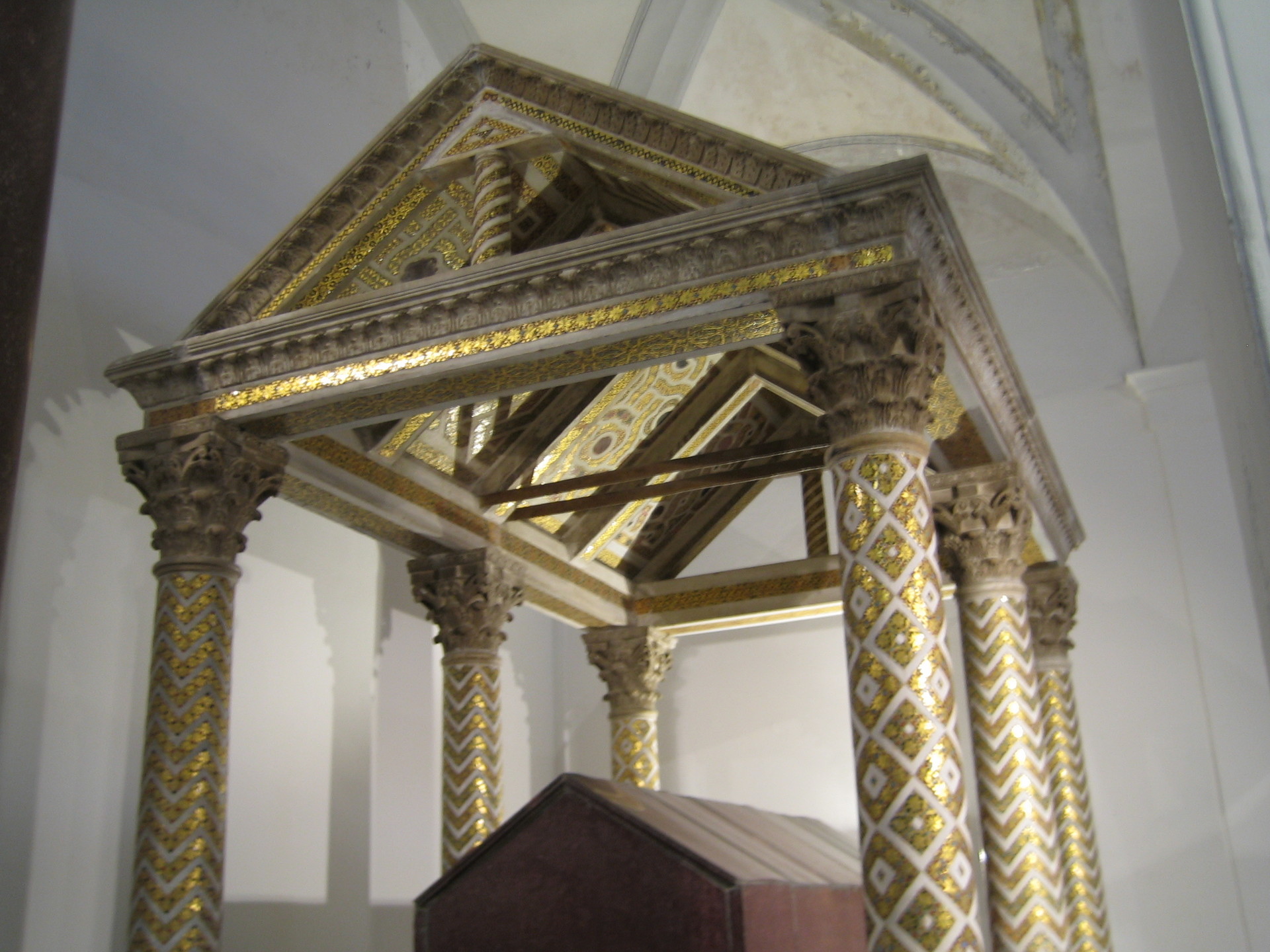 Inside the cathedral, we looked at the graves of Roger II., his daughter Constance of Sicily, married to Heinrich IV., and lastly the latter's son Frederic II. (the heavy porphyre and costly gold used here were extravagant!).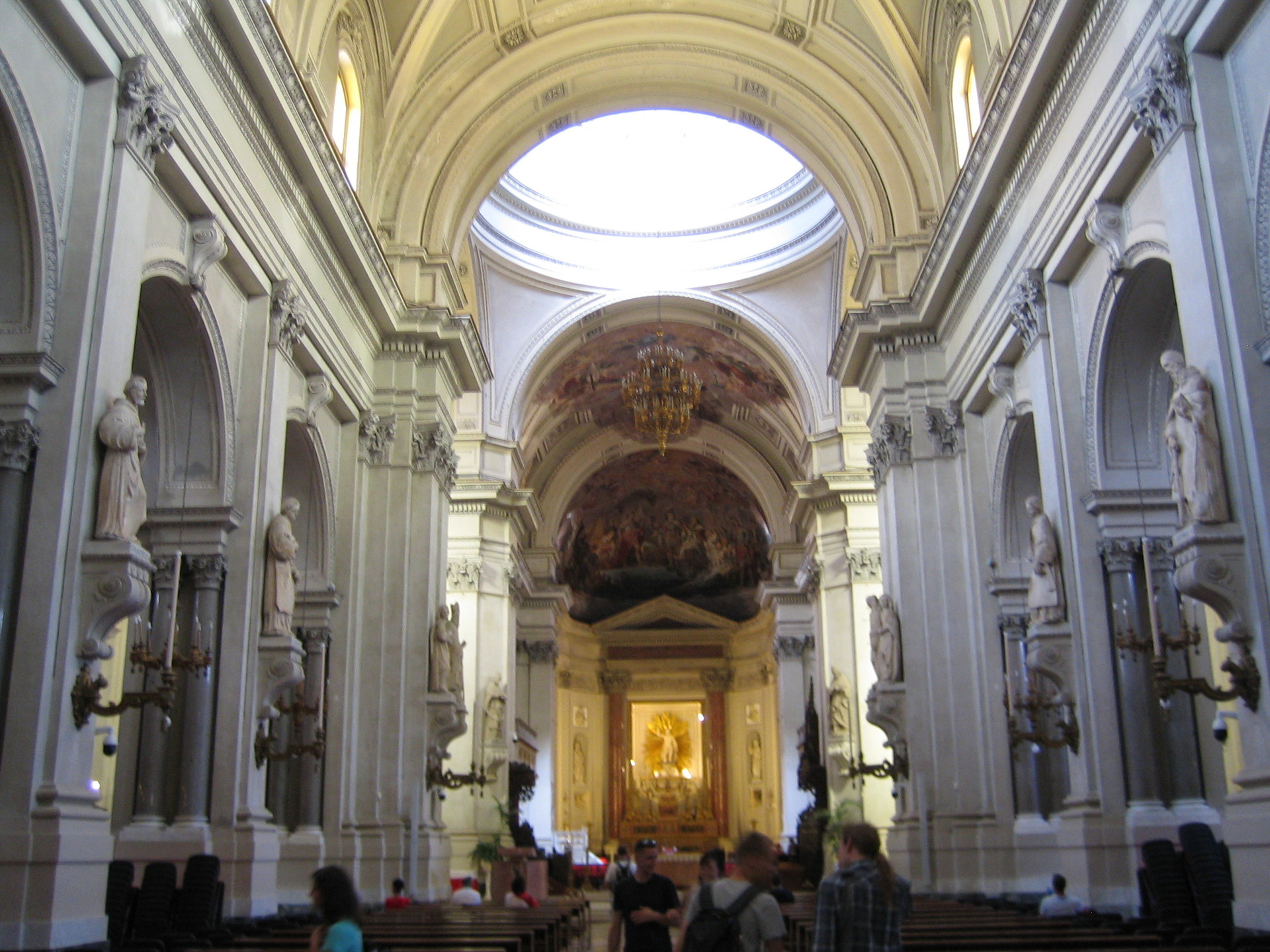 The baroque Dominican church was all white and spacey, and also here you could see the horror vacui (fear of blank space) as decorations were everywhere!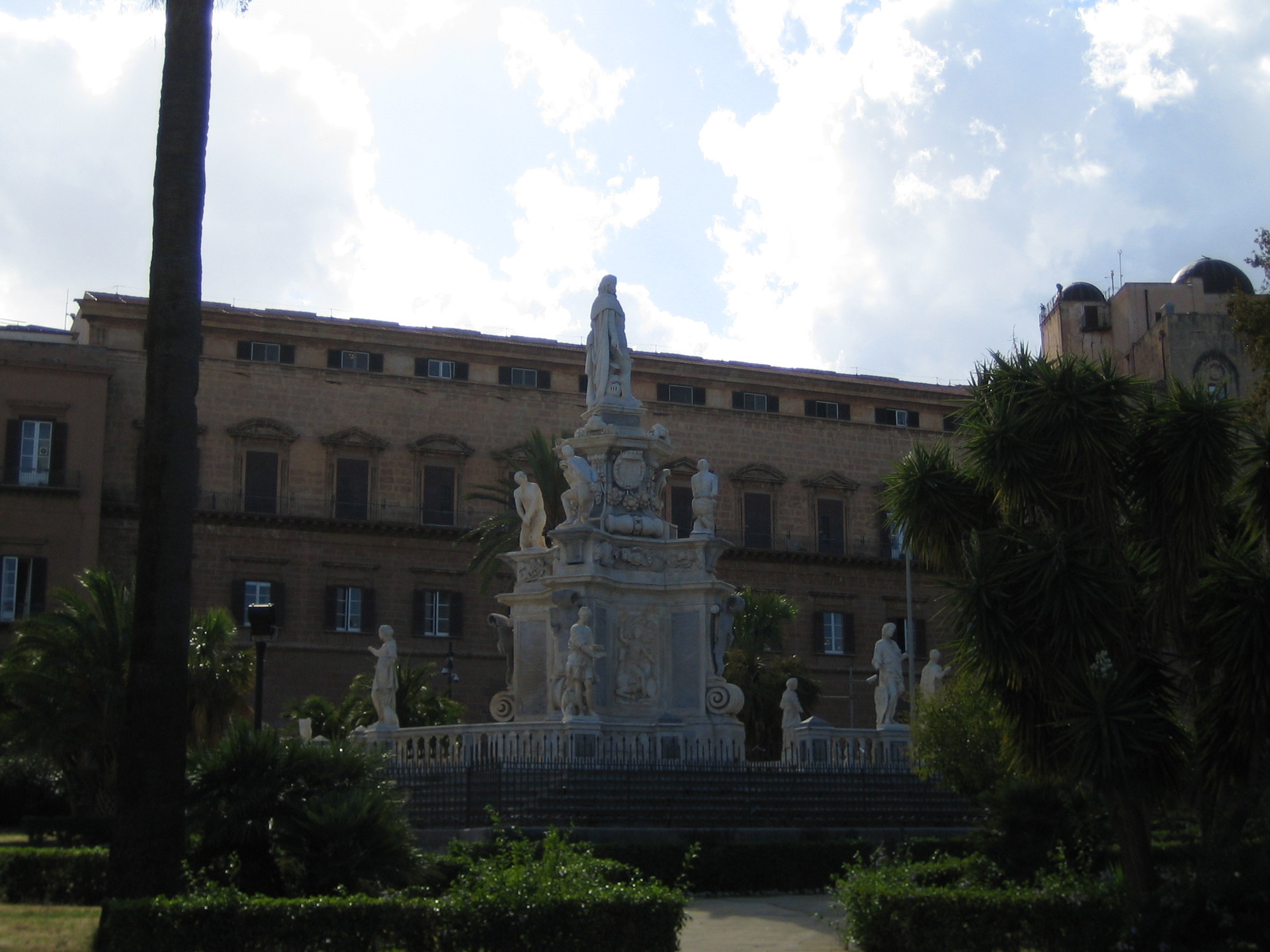 Outside the churches, another baroque fountain with marble statues was there to see for us. Palermo is really a city full of history and art!
So much for churches (for now), my next post will be about secular buildings like castles ... see you there!
---
Photo gallery
---
Want to have your own Erasmus blog?
If you are experiencing living abroad, you're an avid traveller or want to promote the city where you live... create your own blog and share your adventures!
I want to create my Erasmus blog! →