Padova and Ferrara
    My parents came to visit me on Erasmus and decided that they want to travel with me. Since we all have already been to cities like Verona, Florence and Venice we agreed that now we should visit a not so touristic place.
    The plan was to go to Padua (or Padova in Italian). Since my parents came by car we were there in about hour and twenty minutes. If you want to enter the center of Padua by car you need to pay a permit. This area of the city center is called "Zona traffico limitato". The problem is that you can easily miss the sign and enter this area without the permit. If you are pulled over without it you will have to pay a great fine. And, of course, when you travel by car you always have a problem - where to park. The safest thing for your car is a car park. Usually you pay by the hour. We used the car park Piazza Rabin which was only one euro per hour. We chose this place because it was not in the "Zona traffico limitato" and the best thing - we could reach the center in a few minutes.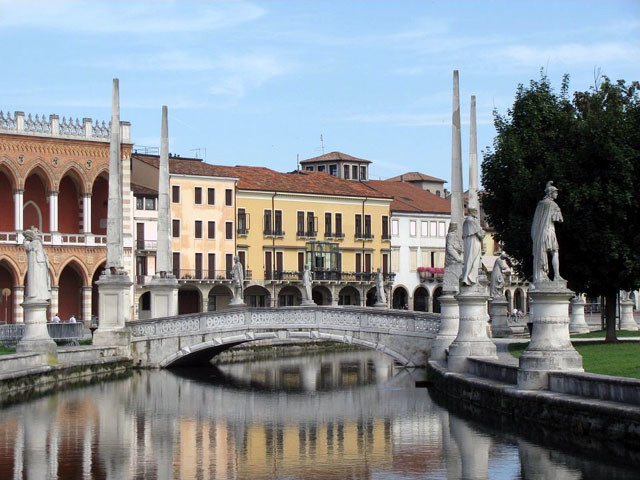 https://www.epadova.com/visitare-padova/piazze/prato-della-valle.htm
    The Padua itself is a small but cute town. It has a lot of churches, museums and palaces. The first thing we saw, a minute or so from our parking place, was Prato della Valle. This looks like a small island surrounded by a river. On this river there are many statues and bridges also decorated with statues. I think I read somewhere that Prato della Valle has 78 statues. From here, passing by the Basilica of Saint Antonio of Padua, we went to the main center. There, we have seen Piazza della Frutta, Piazza dei Signori, Duomo di Padova, Palazzo della Ragione, Bo Palace and many other monuments.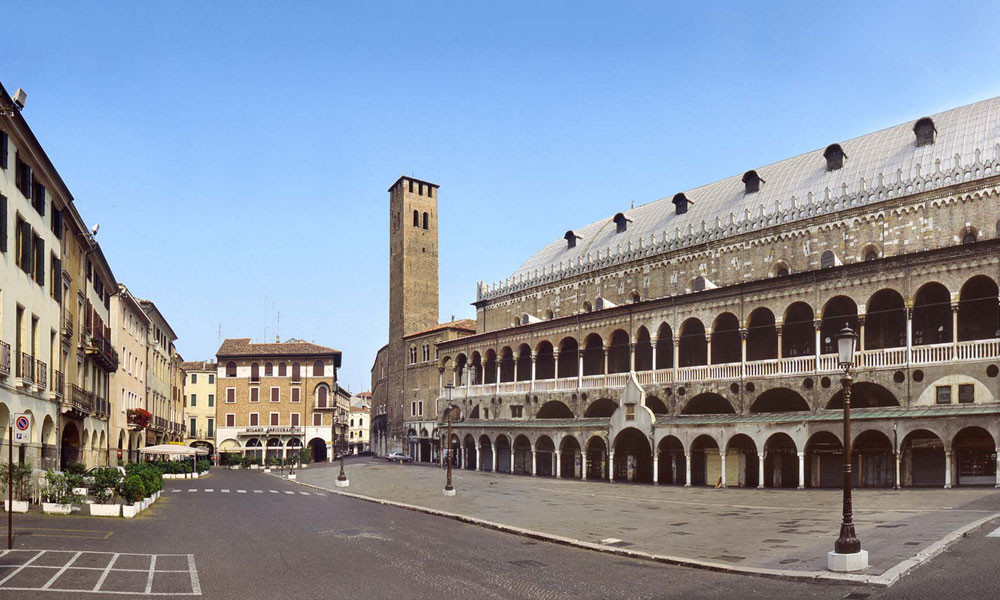 https://www.epadova.com/visitare-padova/piazze/piazza-della-frutta.htm

    All in all, Padua, even though a very cute town, will always remain in my memory as a place where I bought those very nice, cheap, leather boots. We found that Padua has an amazing number of leather shoe stores, from insanely expensive to very affordable ones. They even sell leather shoes at the street market.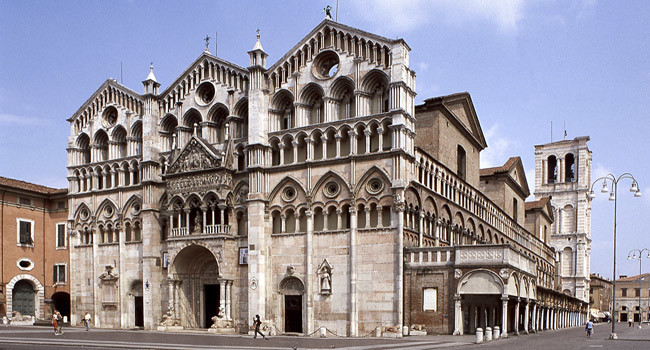 http://www.emiliaromagnaturismo.com/en/the-via-romei/ferrara.html
    On our way back to Bologna, we decided that we could also stop in a town called Ferrara. We found a free parking space near the city center and took a stroll around. Here we saw the impressive 12th century Cathedral of Ferrara dedicated to Saint George, a medieval castle Castello Estense, Museo della Cattedrale, interesting street called Volte and many other. We drank tea in one of the cafes on the street and continued for Bologna.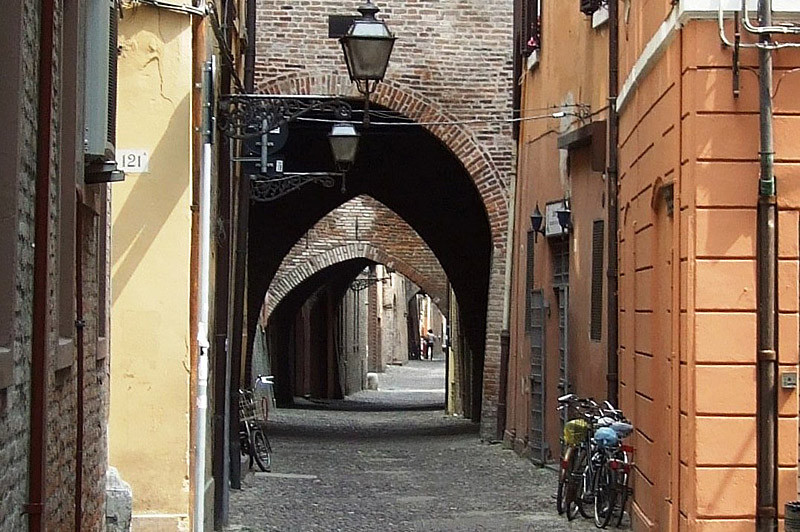 http://viaggi.fidelityhouse.eu/via-delle-volte-a-ferrara-53041.html
     Even though we didn't stay here long, I am happy that I had the chance to visit one town so rich with history. In fact, it was planned in Renaissance and most of the town remained intact and is now under UNESCO protection. I really think that this is one of the hidden gems that tourists so often neglect.
---
Photo gallery
---
Want to have your own Erasmus blog?
If you are experiencing living abroad, you're an avid traveller or want to promote the city where you live... create your own blog and share your adventures!
I want to create my Erasmus blog! →