January 25th, 2016
The departure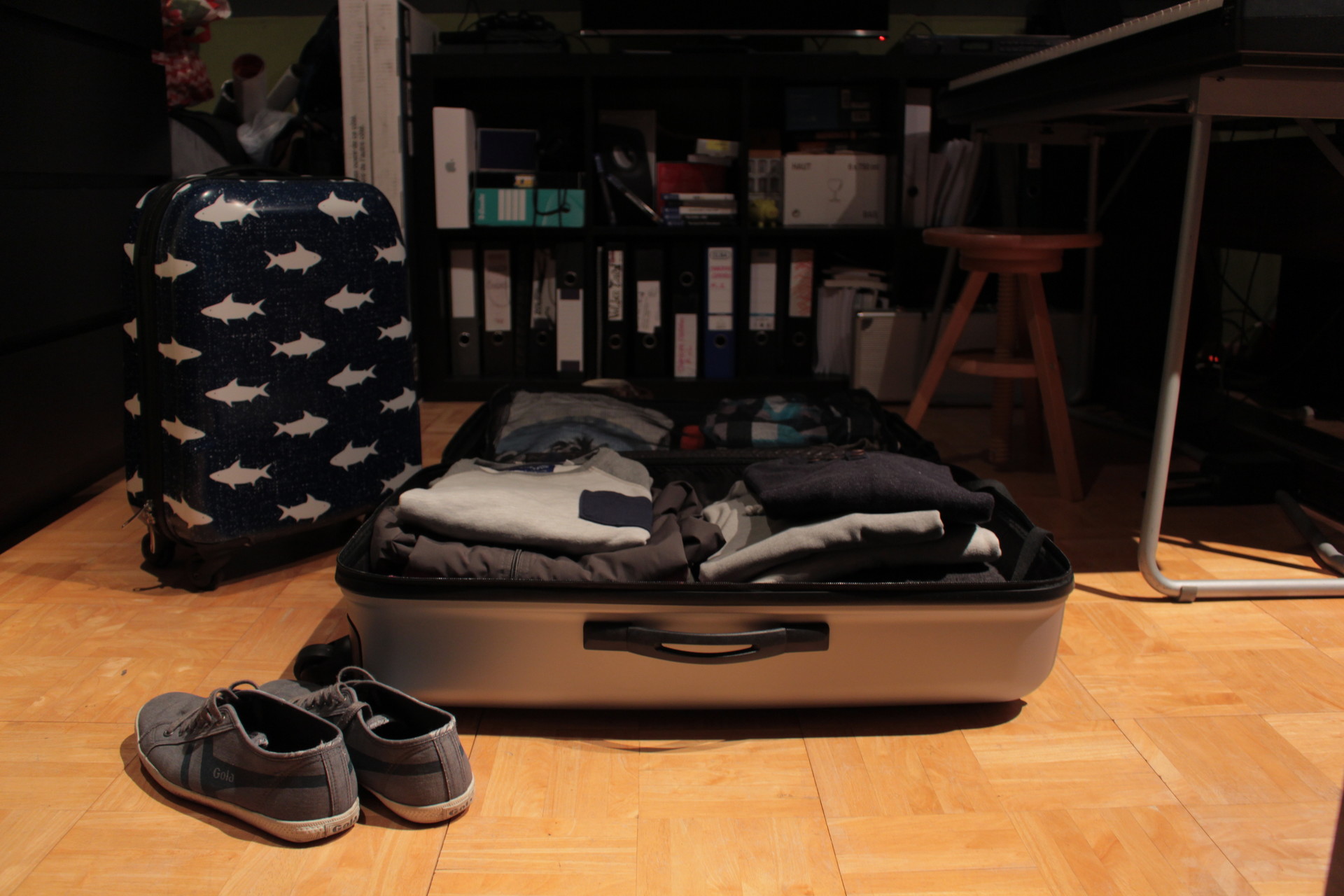 7:05 a. m., this is the time my plane took off from Brussels Zaventem airport. I'm leaving Belgium which was covered in snow a few days ago. I have one thing in mind: escape the winter to a Mediterranean destination which is none other than Cyprus and its capital Nicosia . A country three times smaller than Belgium, of which I still know very little of.
During the flight, I see snowy mountain ranges and try to guess where I am. Then the landscapes collapse to give rise to islands scattered in the sea. It's probably the Greek islands.
After four hours of flight, our pilot informed us that we will land in about twenty minutes. We are now flying along a coast to reach Larnaca , located on the east side of the island, by the sea. We land and I can't wait to touch the ground to send my brother the lyrics to Will. i.am and Justin Bieber's song "Hello, I'm alive, I'm alive, I'm alive" and more sober messages to the rest of my family. It's nice, but not necessarily hot. What's certain is that at the seaside, the snowy mountains seem so far away now.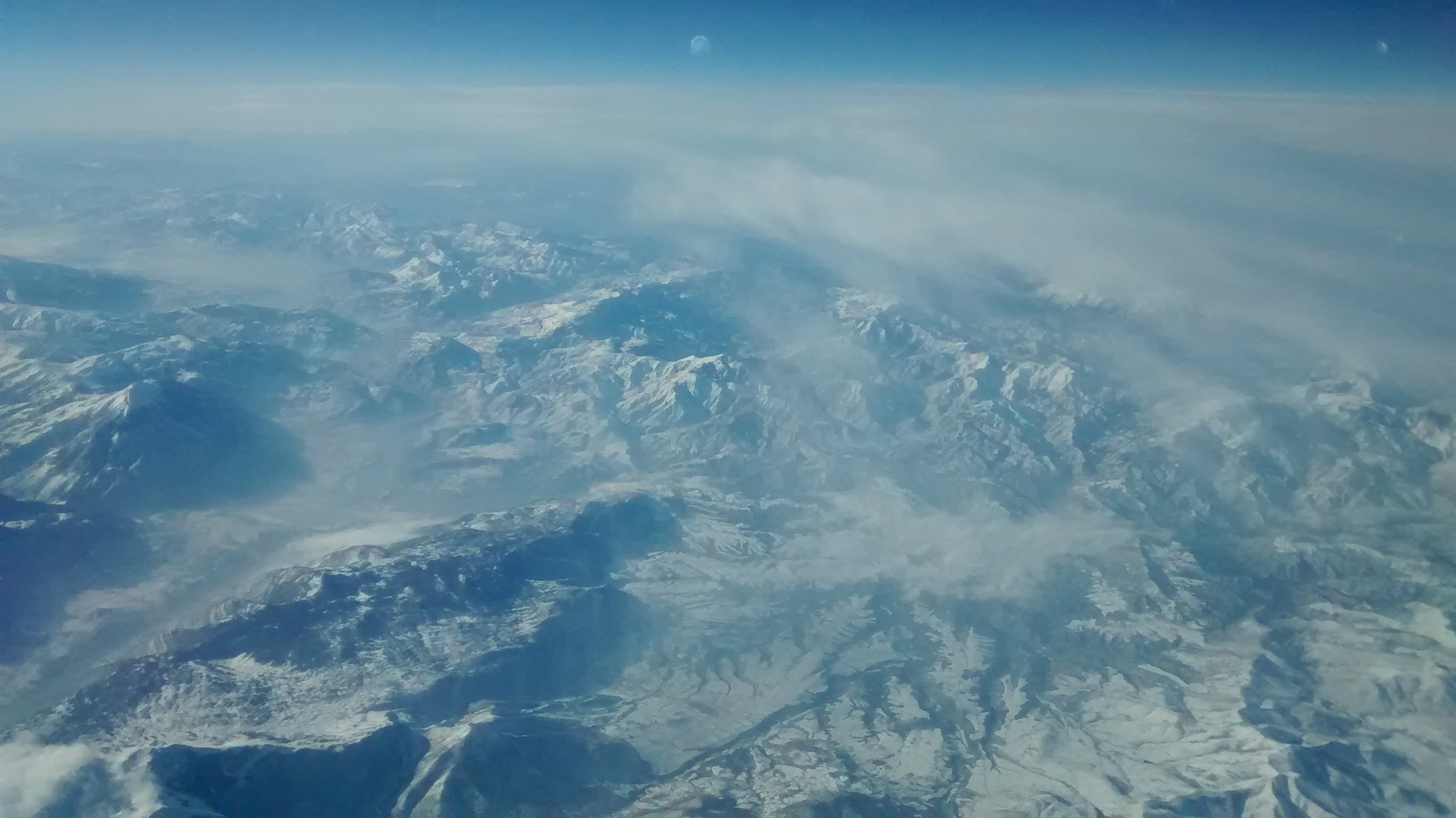 The arrival, transportation and accommodation
12:15 pm (local time, an hour more than in Belgium), the landing went well, but it was still necessary to find a way to Nicosia , located well more inland and north. After booking a Kapnos shuttle two days prior, all that's left is to pay 8 € at Larnaca airport for a trip that's approximately 45 minutes. There's also the same service from Paphos airport , located west of the island but the cost is 15 € (or 10 € if you're a student) and the duration is 1 hour 30 minutes .
In short, wherever you are, it's very easy to get to the country's capital. The journey begins. The Belgian green meadows I used to see are now replaced by clear beige-colored lands and rocks, while the landscape is now adorned with palms, olive trees and cypresses. This is also one of the theories for the origin of the name Cyprus. On the road, we follow a direction: " Lefkosia . " I wonder if I'm in the right shuttle: I'm told that "Lefkosia" is in Greek, while "Nicosia" is in English. There's also "Lefkoşa" in Turkish. Because yes: there's a "turkish part" in Cyprus which I will come back to in another article.
Arriving at Kapnos station in Nicosia, I take a taxi to the address of my residence in the centre, " the Old Town " as the taxi driver calls him. I'm about to get on the front right side of the cab, the passenger's cab, when the driver gestures to go to the other side: in Cyprus, we drive on the left. The steering wheel is now on the right, and everything is reversed. After 10 to 15 minutes of driving, I arrive on the street of the residence. The trip costs me around 10 € . The street is quite picturesque, with Greek writings.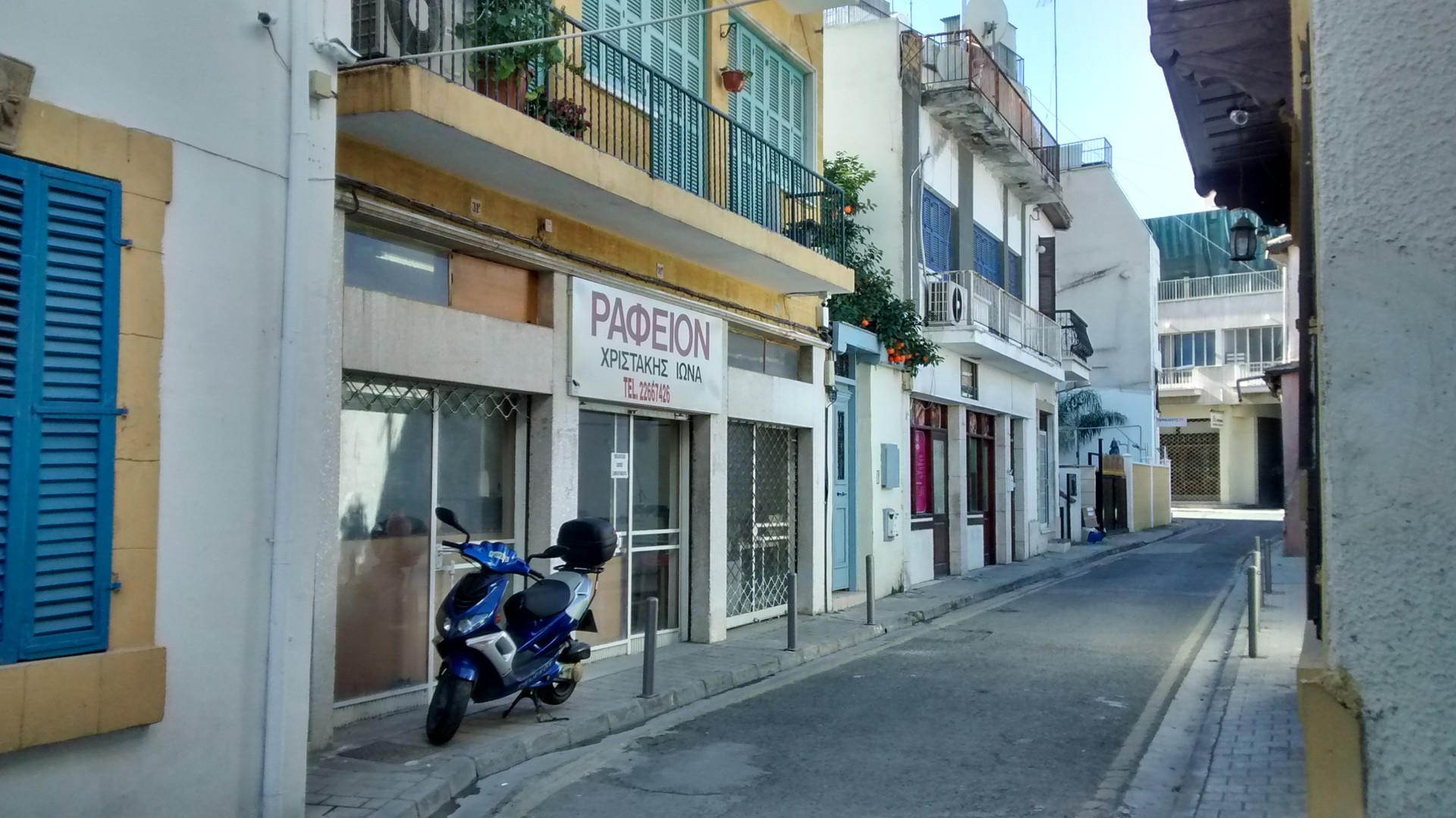 So I move into the Apollonos Hall residence. It can accommodate 10 people and the owner takes mainly Erasmus students. Each room has its own bathroom. Mine sets me back 250 € per month and is one of the largest! I will never find a rent like this for housing in Belgium as well. There are also two kitchens: one on the ground floor and one upstairs, both fully equipped. A patio with a table and chairs are at our disposal, as well as the roof where two sofas are there so that we can enjoy the sun, even in the city. After having taken my marks, I realize that it's more than 3 p. m... It's time to go inspect the surroundings and find a place to satisfy and quench my thirst!
Ledras Street is one of Nicosia's most popular shopping streets and is within walking distance of the residence. There are many shops and restaurants. I walk the pedestrian street enjoying the special atmosphere that prevails: we are much more relaxed than in Neuve Street in Brussels. Mandarins have been planted everywhere. I have no idea where I want to eat. That's when I see the McDonalds. My first thought will be to look for something more local and typical, but unfortunately I was too hungry to decide rationally. Once inside the fast food, I decided to cut the pear in half and opt for the Greek Mac, the ingredients of a Big Mac in a pita bread. At least we don't have that in Belgium.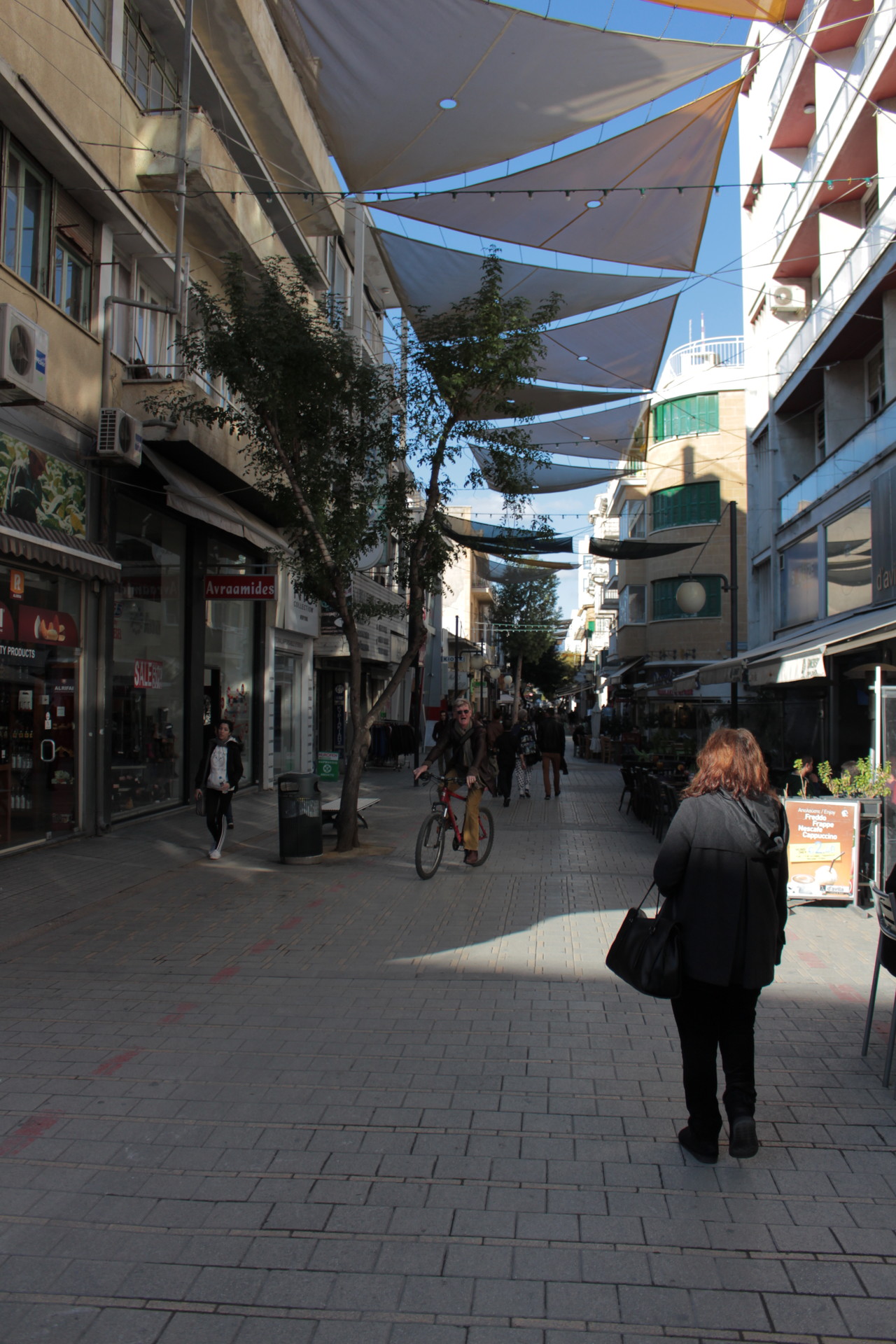 I'm going back to the residence now. It's time to call my family and friends via Skype to give them my first impressions. The night falls gradually and I realize that it's getting colder and colder. No radiators in my room, just an air conditioner. I adjust the heating and I check the weather: it's 0 ° C outside. I'll have to wait a week before temperatures rise a little. I came to Cyprus to flee the winter, here I am - I got served.
---
Photo gallery
---
---
Content available in other languages
Want to have your own Erasmus blog?
If you are experiencing living abroad, you're an avid traveller or want to promote the city where you live... create your own blog and share your adventures!
I want to create my Erasmus blog! →