Getting lost #1
Hi there,
I hope you all future Erasmus students are doing fine at the time you get to read this. I was wandering what would be interesting to share with you considering that so far I have been giving "advices" mostly; how to, or where to, or when to and blah blah. However, this is usually something boring but useful to read. On the other side, to accomplish readability and better interest in every of the city that I had to chance to live, I will be sharing places I personally visited and things I did, either alone or with my classmates. This does not necessarily mean that you should go to these specific places, nor that they are "most interesting", "must see" locations. After all, we all have different interest and things we like to do in our free time. I myself, for example, as older I get the more I like to spend time in the nature, enjoy fresh air, wonder around with no specific goal, bump in some random restaurants (not just those recommended by Trip Advisor, Booking or some other local apps), discover food, people and culture on a fly, so to speak. Of course, sometimes I do go to a museums, theatre, opera or some other cultural event, or tour around important and old building, but in my scenario that is something reserved for rainy and cold days (which not happened to be the case in the fall 2015 when I arrived to Munich). I suppose, by now, you manage to see what my interests are and to where this post is heading, so in case you have different things in mind you can just skip it immediately and wait for another, more connected to you, or you can keep on reading and having in mind that I will definitely be updating this post with more stories since at the moment no matter how hard I try, I cannot remember exactly all places that I have been and that I personally liked so that I would recommend them (I will have to go through my image history which I am actually doing at the moment and check it one by one…. luckily I document everything by taking a looooots of pictures so that is my tool and my secret to keep good memories stored somewhere). So, let us get started with:
English garden
Or how Germans call it Englischer Garten. It is a huge green area in the city centre, around ten to fifteen minutes walking distance from the Marienplatz. Of course you can reach it with different public transportation depending on where do you live, but that is something left for you to find out if you decide to visit this place. So, why I am recommending this park is because it is perfect place, in the heart of the city, to escape the ordinary and enjoy nature, all green around you, blue sky and birds' chirping. Buy yourself a picnic blanket if you do not own one (it is pretty cheap, around seven to ten euros in Lidl, depends on the size), grab a bottle of water and some snacks, and spend a beautiful afternoon in pleasant surroundings. If you have to study or some other work to do on your computer, bring it in and isolate yourself a bit so that noise does not bother you, do your stuff and when you finish, you can walk around and enjoy some other stuff you can see or experience in the park. If you are more of a person who likes outdoor exercising you can do that here as well. There is plenty of people who are running, walking, doing outdoor fitness here. There are even organised trainings, free of charge to join, sometimes. Bear in mind that for those you will need to check Facebook events more often. Or you can enjoy watching other do sports, like for instance Isars' surfers. There is a place in the garden where the water makes waves (or maybe they are even artificial, I am not sure) so there is a lot of people trying their best to ride the waves. You can give it a shot as well, but keep in mind that you need to have proper equipment for that. I think there is an option to rent it or if you want to give a try with some lessons before you really jump in the water I think they can provide you with greater services. Ok, enough with the garden, you will find your way if you decide to go there, but even if you are not a big fan of nature and outside activities you have to go there at least ones since it is the biggest, most central and known garden in Munich. You cannot leave the city without checking it, at least once, due to the curiosity.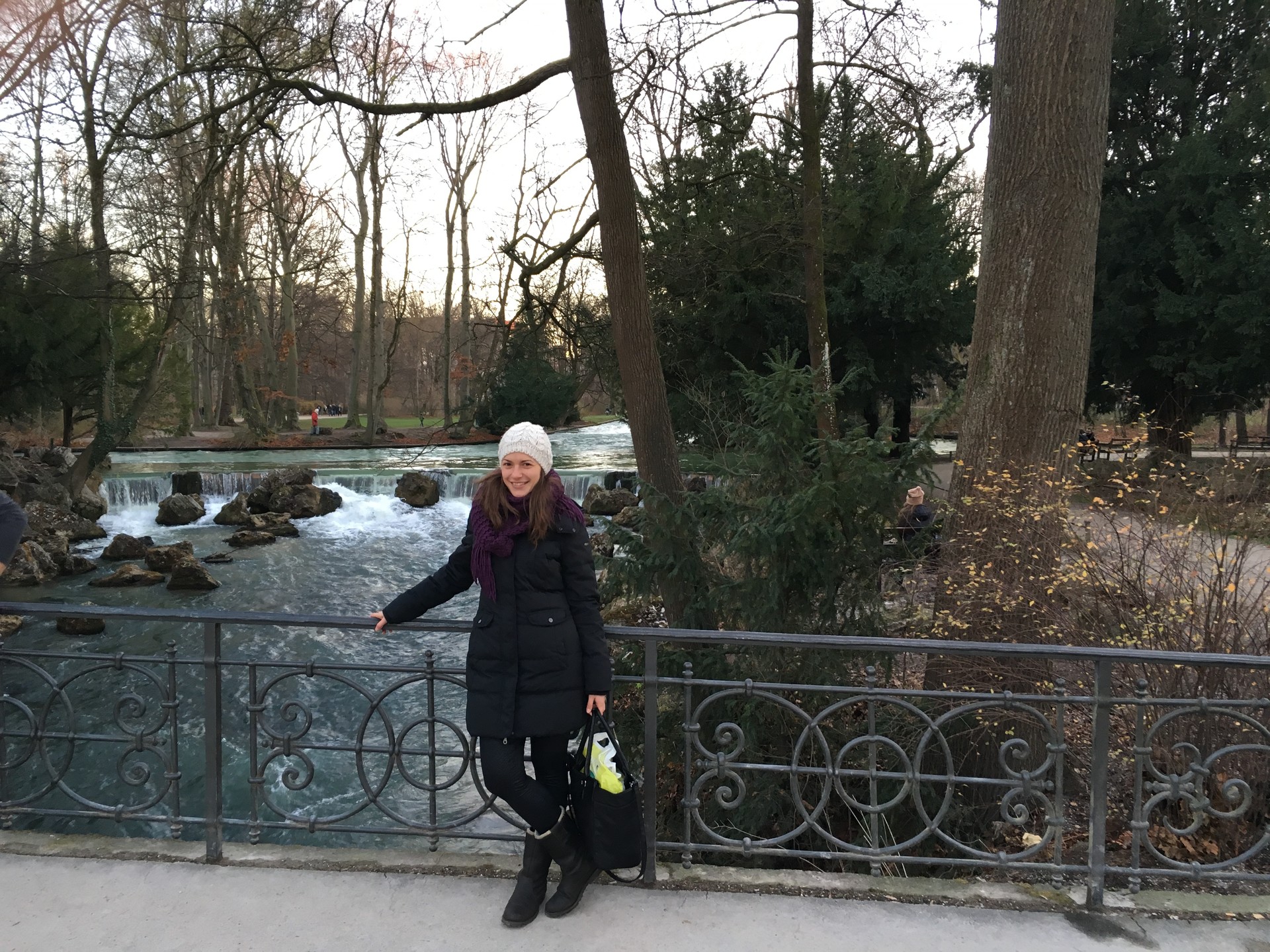 Munich's zoo
Munich has very nice zoo, or how the locals call it Tiergarten. Actually, I realised that I have learned so many German words just by pronouncing them together with English sentences, so that is a good strategy to learn more, if you like of course. More on how to soaknew languages will come in some of the next, separates stories, but for now let us take this advice at least. So, zoo. Hmmm, me personally, I am not a fan of zoos, I feel like animals are being trapped there and forced on showing good behaviour in exchange for food. They do not act naturally, nor they feel happy as we see them recorded on a television or in real habitat. That is one of the reasons I do not like going to zoos no matter how familiar they are, nor how good reputation and variety of animal population they have. However, I had to compensate when it came to this excursion so I went. I had a nice time, I have to admit, but still I felt sadness and compassion for those poor creatures trapped there. Since I am not comfortable with talking about this subject, I will share few images with you so that you get the impression how the zoo looks like or what it has to offer and you can see for yourself whether it will be your choice or not. I forgot to mention that the zoo, as well as English garden, is situated quite central in the city. It is close to Isar river and in the direction of south if you go from main station so it is pretty easy to reach it with the public transportation or by walking if you happen to live in the city.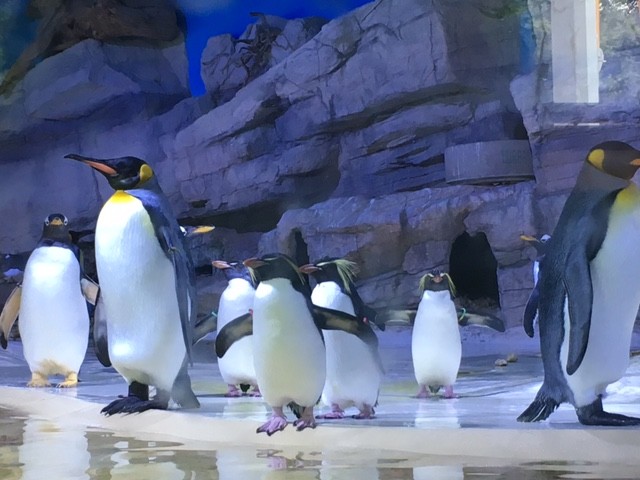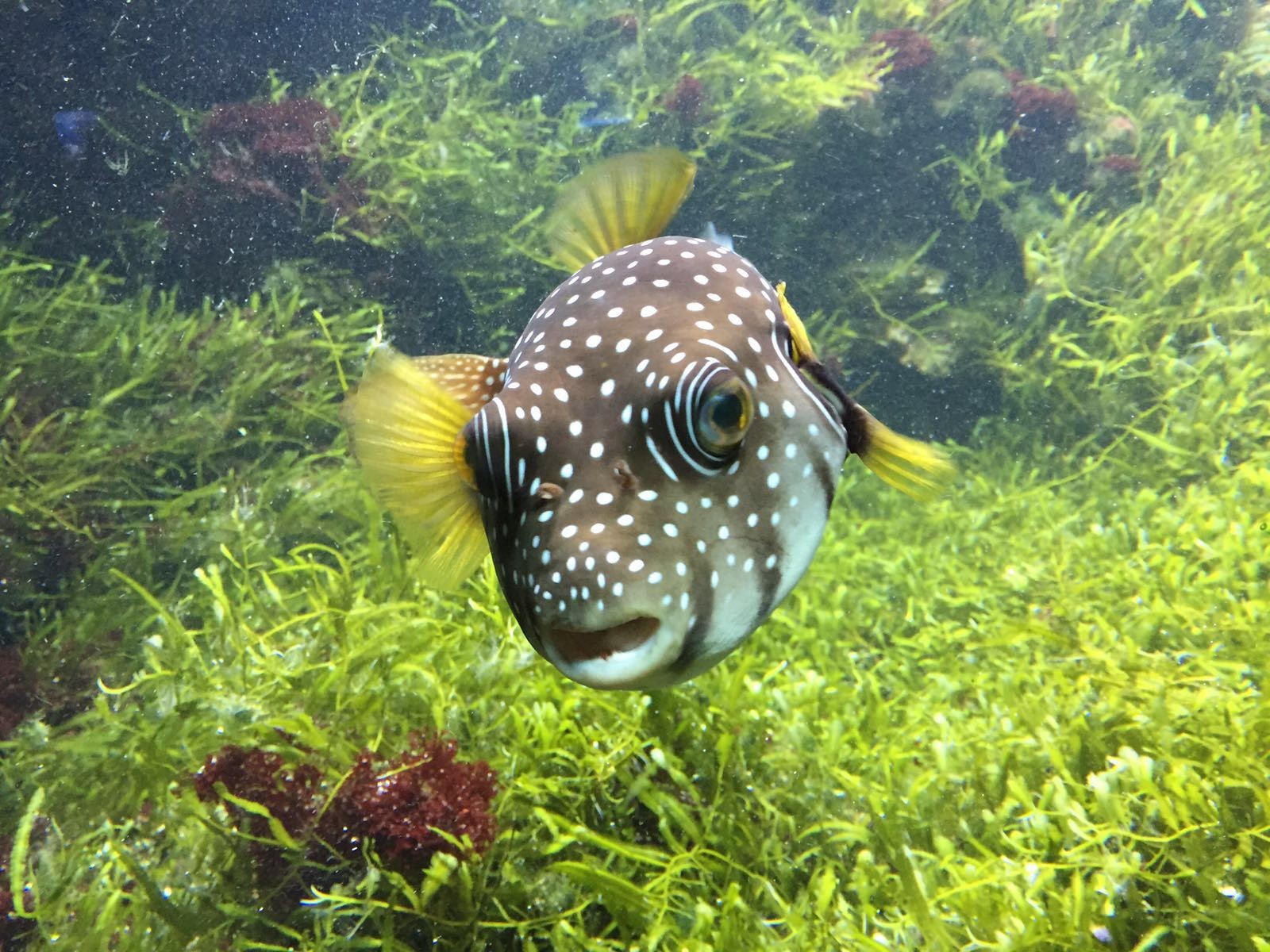 Marienplatz
Naturally, we all want to start from the very main city centre when we go or travel somewhere. The same went, in my case, with Munich. This was the first thing I went to at very first time I was visiting Munich, which happened to be not at the beginning of this master course, but few years before. Nevertheless, when it comes to the architecture and overall look of this city square, not much had changed over those years. Of course, there are some different shops, stores and restaurants, but in general the same thing. First experience with this area is that is really crowded. No matter which day you go there, no matter the time, except really late at night or early in the morning, it is always full of people walking around, taking pictures, doing shopping, and etc. If you remember from my previous post, I was saying that you can go shopping in different zones of the city, so this is a really good one, and you can find a great variety of stuff here, with the prices range from very affordable to way overloaded ones. Besides shops, you can just walk around and get lost in these small streets that are connected with the main street. That way you can discover some nice stuff that are somehow hidden from the first sight. Of course, you can take a picture in front of the Rathaus (city hall) which is pretty nice thou, or you can go all the way to Frauenkirche if you like visiting churches (this one is gothic style, I think). Also, there is an Opera house in Maximilianstrasse (which happens to be the street where rich people do the shopping, you will find Gucci, Dolce and Gabbana, Chanel, Versace, Dior and you get the point, right? ) To cut the story short, Marienplatz can be seen as the hot spot of the city and from there just find your way depending on your personal preferences.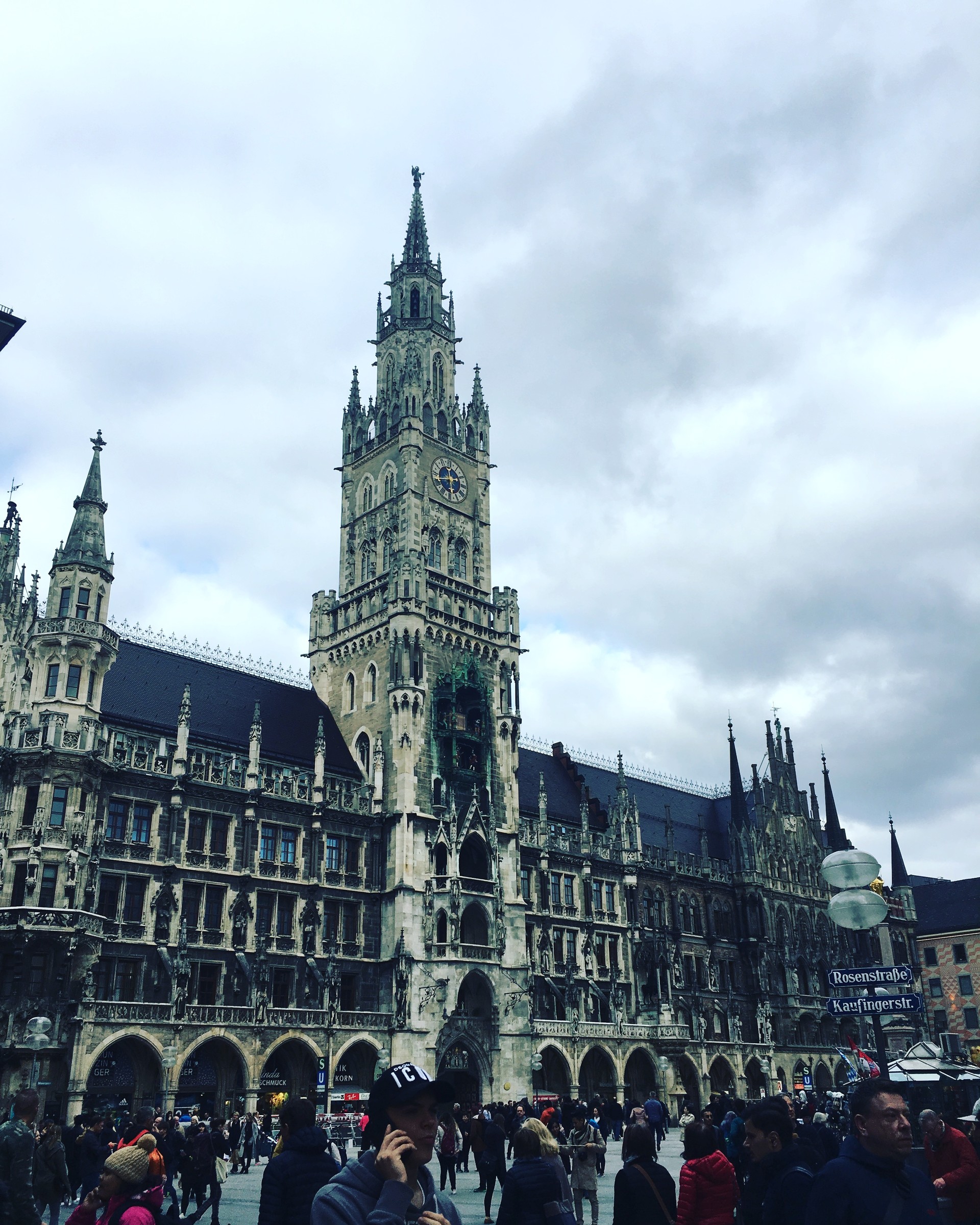 Theresienwise
This name will maybe sound familiar to you, from the post about October fest and it is indeed the same area. The reason I am mentioning it again is because I was and definitely you might be lucky one who get to see the place where October fest is held during and after the fest. You will be so surprised with the size of this area, it is completely flat and so wide and long, again very central and reachable. I put some photos here so that you can get the impression. What I liked to do here, before it started raining and being cold outside, is to come and just walk around these narrow roads which go in circles all around the place. Also, it is very convenient for riding a bike, or a roller or skate or whatever else you own, but even if it is nothing, you can come, chill and enjoy either alone or with your friends. It is cool to have a booze night with your classmates, or do the small completions in some of the mentioned vehicle ride, or just do the sports or fitness class, whatever you feel like. It is usually a lot of people out there, doing their stuff, but the area is so huge that you will not feel disturbed by others, but at the same time alone at such a big zone. It was definitely one of my favourite places to go, especially since my room was quite close to it. Also, you get ot chance to take picture in front of the Bavarian Statue which you probably have not even seen during the October fest eventhough is quite large.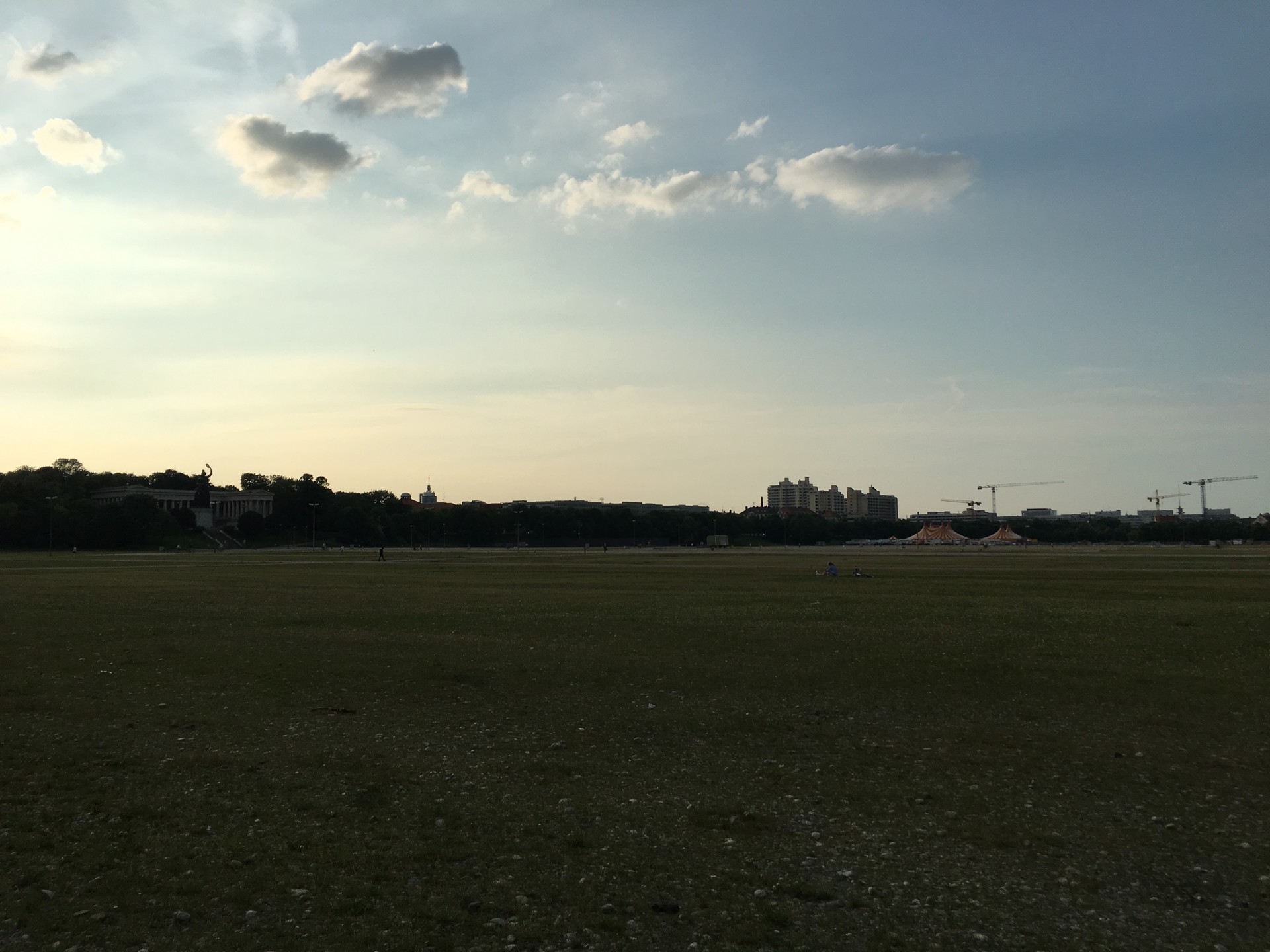 Nymphenburger Schloss
This lovely place is situated in the western part of Munich, again compared from the main station. There are several ways to go there depending from where are you coming, but public transportation will solve all location connections. The palace is, from my personal perspective, really worth seeing and investing even some more time to go all around and check everything. I made it as a small excursion and put the whole afternoon to visit the palace itself and to walk around this long pedestrian zone that spreads out from the palace, see all these beautiful pavilions within the garden and just enjoy the view sitting in front of the fountains. It is quite relaxing and calming, no matter the number of tourists visiting, the place is big and you will not feel crowded or waiting in line to see something. Ok, it might happen inside the palace, when you are walking from room to room, but pick a tour with less people or wait for smaller group and than go inside. The stuff is very pleasant and helpful, atmosphere is enjoyable and friendly so do not waste your chance to go there, if you have it. Also, I would say that late spring or beginning of the summer is the best time to go there, however, in my case that was October but it was still nice and green and flower-ish, and it smell like autumn is on the way J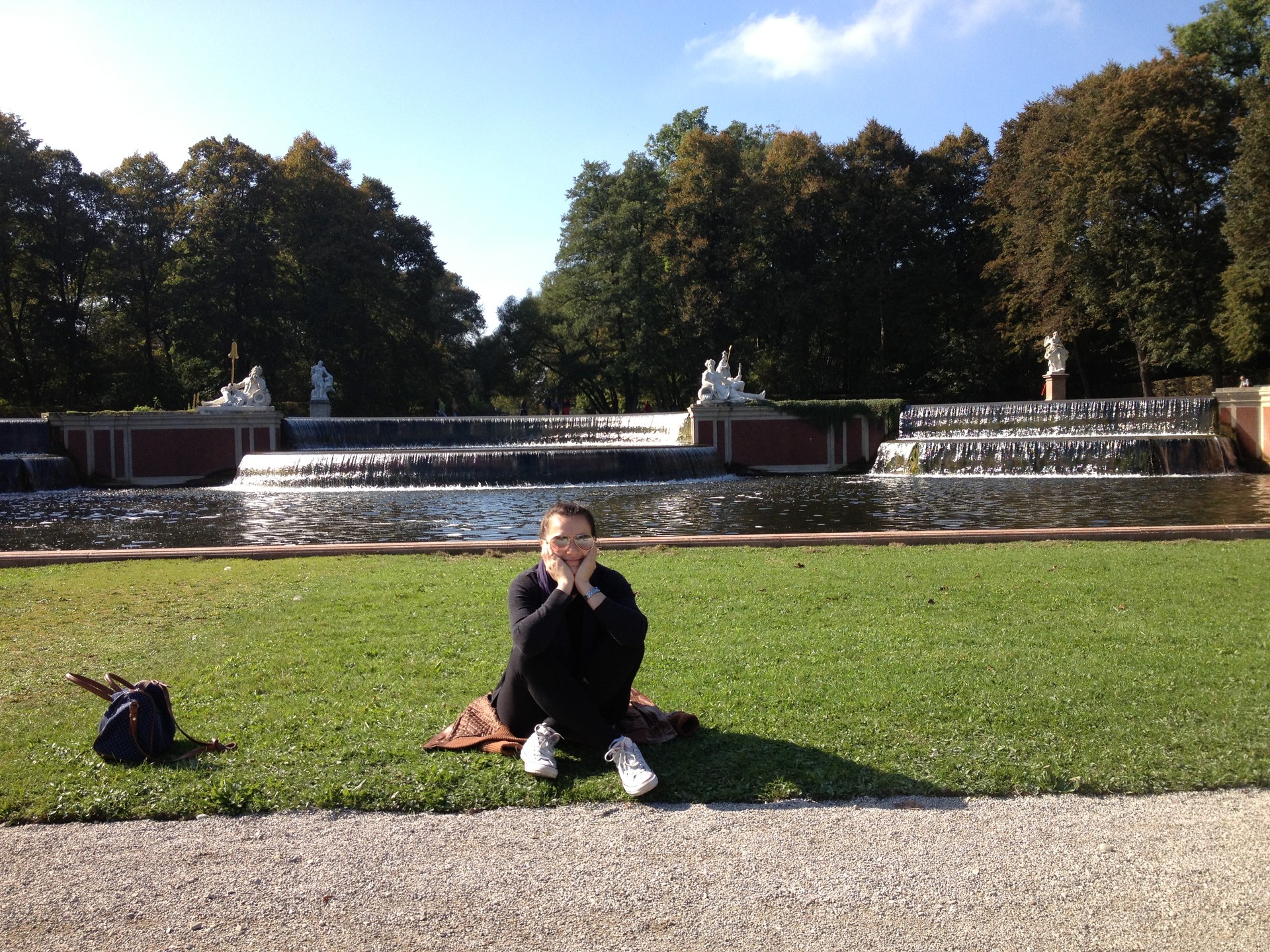 Allianz Area
Ok, this is a must see in Munich. I am not a football fan, nor I would ever spend incredible amounts of money people usually spend on attending the football games, but this place has to be, definitely, on everybodys' list when in Munich. So, take your time and plan this day, it can be also on a rainy day since it is indoors, but everything is nicer when it is served with Sun, don't you agree? So, Arena is reachable with the subway line U6 from the main station. When you exit the train you will need to walk a bit, but that is completely fine especially if you accompanied with your friends. Make sure to take few pictures in front of it, they really made it possible since there is a huge area around the Arena, flat and very convenient for taking pictures for all of us camera lovers J You can walk around if you like to see it from all corners, but it is pretty much the same outside and you will lose a lot of time if you try to make circle (I am not even hundred percent sure whether is it possible to completely round it since I did not do it). Otherwise, go inside and find what would you like to do. There is a buffet out there in case you want to eat or drink something, but I suppose nobody will go there only for that, since there is so many other places where you can do it in Munich. There is a fan shop as well, at the entrance so you can buy yourself a souvenir or make it as a present to somebody else, who is way bigger freak than you are when it comes to football (I did that). And of course, you can do the tour around Arena which is why I went there honestly. I wanted to see the inside and they really guide you through. You get the chance to visit almost all different fan zones, except VIP room, they were locked during my tour. You get to see where players are dressing, their lockers and private zones, hot tubs where they relax after the game, massage rooms, conference room, the player's tunnel and many more which I forgot a bit, but it was really nice and I did not regret these ten to fifteen euros I invested in this hour of walking around the interior. Additionally, when you are in player's tunnel they play on the music which is usually played on when the players are getting out the court, so even when you are not a fan, your emotions get highlighted and your excitement grows fabulously. I can only imagine what is with the real fans. After the tour, you can treat yourself with the beer served in Bayern München mag and of course make some more pictures for your library. Other that this, you can also try to find a tickets when there is a game playing. It is often a real struggle, and most probably you will not get it, but it is worth trying and being persistent. Once, I bought one for a match, I cannot even remember who was playing, it was only eighteen euros, standing zone indeed but nevertheless. I wanted to experience how is it like when the place is fool and crowded. Unfortunately, I got a flew so I could not go. Afterwards, I was not lucky again to find such affordable ones so I gave up trying. Before I forget, more about the match offers and tickets you can follow up on this website https://fcbayern.com/de so good luck.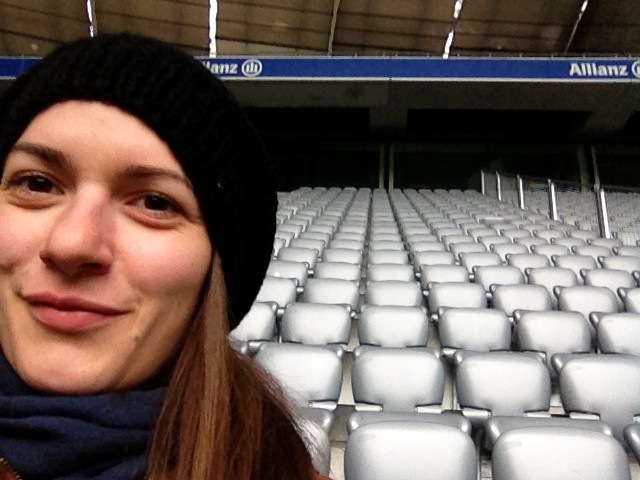 Garsching
Since you are on your way with U6 you can just drive a bit longer after the Arena visit and go directly to Garsching town. It is maybe not interesting as a tourist sight, but for TUM students I believe it would be since you get to meet and see the other campus of your university. I am not sure how big the town area is but that is either way irrelevant, what I can tell you is that campus is quite big and spacious. I even had one of my lecture there. Luckily, it was elective so I quit, otherwise I would die going there every Thursday after the long sessions of lectures at TUM in centre. I admit, I was too lazy to do it, but what the heck we are humans, we have the right to choose. Whatsoever, if you have time invest one day in going there, or one afternoon after the Area guide tour, and visit the other branch of your university. I can name at least one motivation for you to do it – they have a giant slider in the TUM building. So, if you are at the third floor, you can either take the stairs, or elevator or you can just slide down and find yourself on a grand floor. Pretty cool, isn't it? I borrowed this image from the Flickr user called digital cat since I completely forgot the take one when I went there (I spent all my time in going up and sliding down, like I have never seen it before). What is interesting that people there are not using it that often, if you sit aside and watch for a bit you can notice that (is not that I did it, but the friend of mine did so she told me). Unbelievable, or maybe even not? Who am I to judge? I would be using it surely if I was there, however even very fun it did not have a great influence on me to take this course that I previously mentioned. So, be your own guest and explore the place if you are enrolled at TUM, it is definitely worth visiting.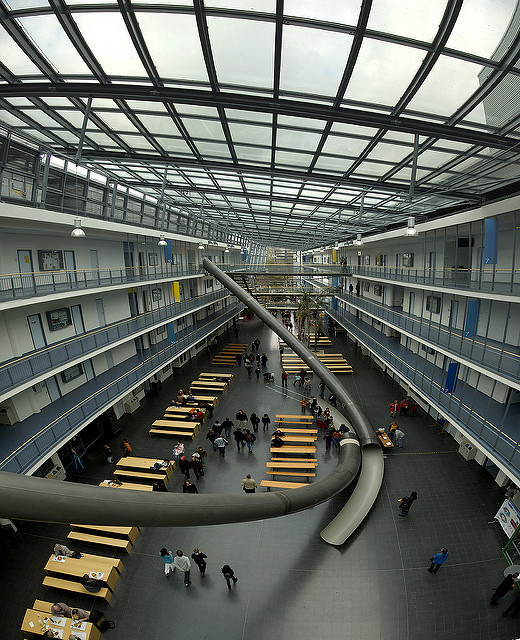 So, at this point I got tired of typing so I will stop. Also, I think it is easier to fallow if there is less in one story. But there would be more, so stay tuned and enjoy and pe sure to check up Getting lost #2.
Cheers!
---
Photo gallery
---
---
Content available in other languages
Want to have your own Erasmus blog?
If you are experiencing living abroad, you're an avid traveller or want to promote the city where you live... create your own blog and share your adventures!
I want to create my Erasmus blog! →