Experience of travelling inside europe
During my stay in portugal, i had one time a crazy idea about trying to travel to another country from Portugal for very low prices ; as having a student Visa, we have the right to discover any other city that belongs to another country as long as  it belongs to the schengen area and we follow the rules very well. By searching the different opened opportunities, i found out that in winter especially, the airline companies reduce their prices to a very surprising point that is when i found an amazing flight from Porto to Marseille localised in the south of france for only 50 euros ! 
Knowing very well how to speak french, it was also another strong point to not be lost inside of the city, i had to experience this incredible journey and it was really so exciting and amazing to go to this trip all alone from Portugal. I took the plane from the airport Francisco Sá-Carneiro in Porto with a direct flight of almost two hours to the city Marseille.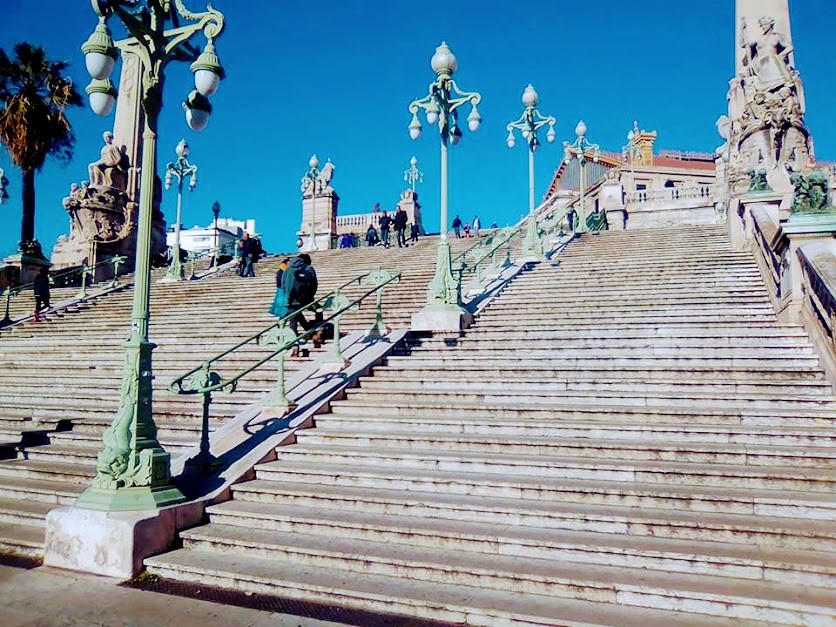 Just by arriving to the Terminal one of the airport Marseille Provence, i had to go by walking to the terminal two where existed many great big buses that reached the city center exactly the train station Marseille Saint Charles for 13 euros for a ticket of going and coming back every fifteen minutes which is much less expensive than the price of only one way which is 8 euros  multiplied by two so almost 16 euros.
The train Station was really very big with many services that we can access all around, cafes, restaurants, souvenir shops, and also an amazing outstanding architecture from the outside with blue statues, and amazing landscapes, the stairs were also very impressive. My first destination was the Parc Longchamps that hosts also the Musée des beaux-arts and Muséum d'histoire naturelle de Marseille.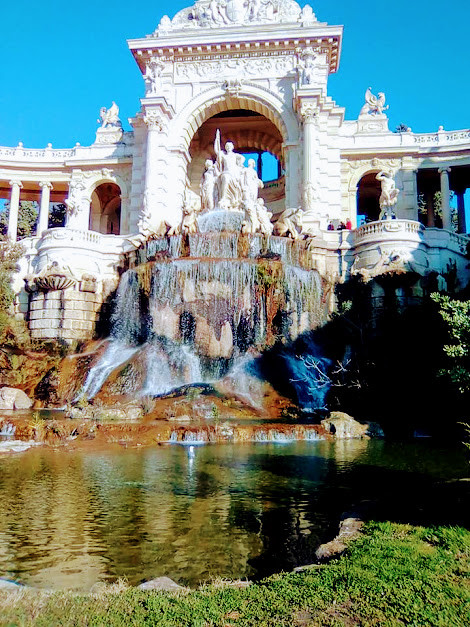 I could visit the parc Longchamps which is very beautiful park characterised by its unique architecture and especially the castle of water as called by french language to the main fountain that offers the most beautiful view ever, The parc is characterised by a huge castle like half around centered by an amazing water fontain, water coming from the different statues and dropping inside a little circle with grass all around, beautiful colorful flowers, and the sound of the fresh water giving to our ears a hamornious melody.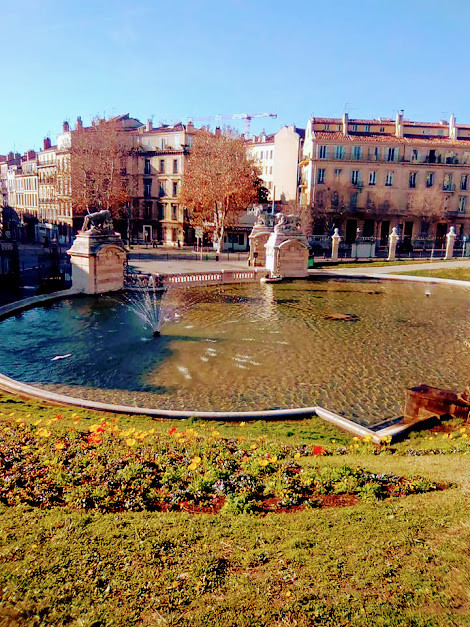 The central feature of the garden behind the palace is a very beautiful garden, decorate with different colourful flowers and in different dispositions maing poeple speechless in front of such a wonderful landscape. I could meet there an iranian girl and two french poeple that proposed to show me the parc from inside and were very kind to open to new culture and a new friendship was created between us.
Then i went walking from the Parc Longchamps to the old Port of the city, the city was really very easily accessible by walking as themost famous places were near from each other, while walking in the city i could recognise many nationalities from different countries of the world which was really amazing.
i arrived after twenty minutes of walking to the amazing Port, i noticed that all that area was destined for shows, singing in the street, doing acrobaties, dance battles and all sorts of public shows, an immense wheel was standing there and i did not have any hesitation to try it, and what a breath taking experience!
Inside of the cabine of the big white wheel, we could really feel oulselves like birds flying in the air, the sun gave its light to the blue sky, birds were flying in our level, the amazing sea appeared from far away decorated with amazing boats everywhere, the yachts were used by locals to do amazing cruises inside of the Mediterranean Sea.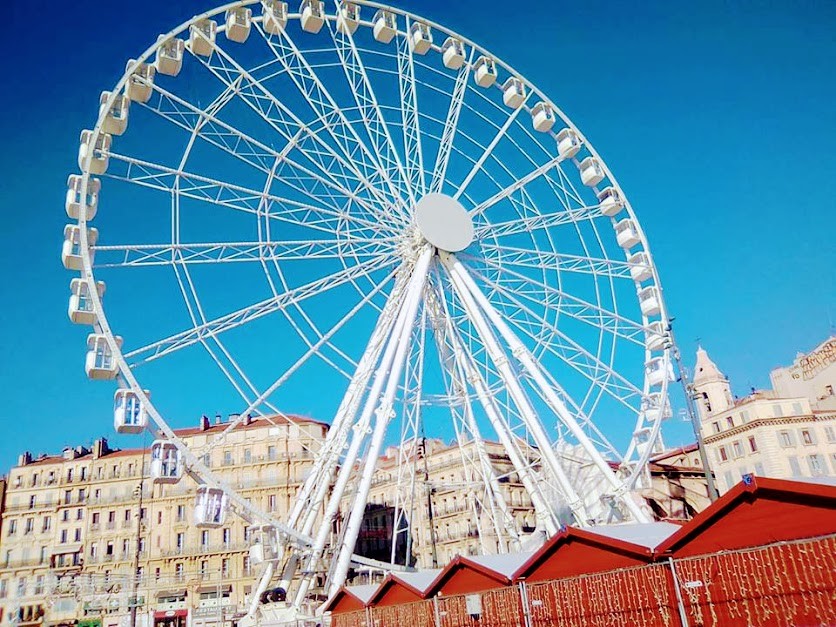 The ports was really very big with long walks all around and amazing boats diposed amazingly inside, great awesome restaurants were also presenting an amazing view where the meals reached prices from 20 to 40 euros since it is a very touristic place. The long way all along the port allows to discover a beautiful landscape with boats and amazing yachts that poeple used for doing great and amazing cruises in the sea, i could also see many hotels built just in front of the port where rooms could reach the most expensive prices as they offered their most amazing food.
Then before going back to Portugal again i discovered that a Flexibus could be took from the main station of Marseille to Barcelona to contnue an amazing road trip, the Flexibis allows to do trips between countries but their borders are actually very directe and delicate mesure but no body was there to even see the content of each baggage from country to country, we could therefere protect our privacy and be so much happy and just enjoying the trip as it is very natural a pure sensations of happiness and joy.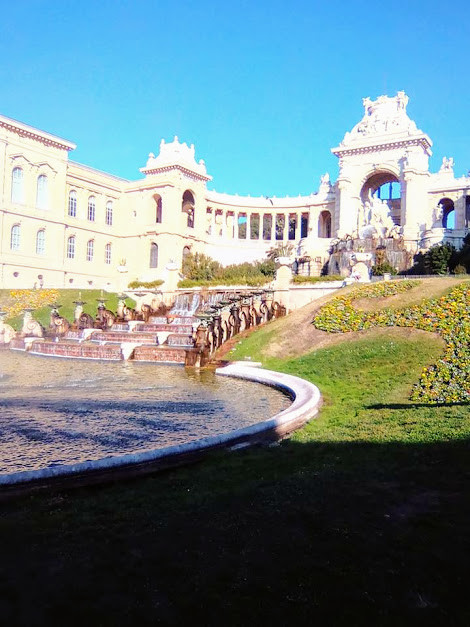 ---
Photo gallery
---
Want to have your own Erasmus blog?
If you are experiencing living abroad, you're an avid traveller or want to promote the city where you live... create your own blog and share your adventures!
I want to create my Erasmus blog! →