Experience in Malaga, Spain by Giada
Architecture and landscape

8 / 10 points

Entertainment

10 / 10 points

Culture and customs

8 / 10 points

Transport

10 / 10 points

Gastronomy

10 / 10 points

Prices

10 / 10 points

Party

10 / 10 points

Weather

8 / 10 points
---
What is living in Malaga like? Would you recommend it?
Malaga is the perfect city to live in if you're an Erasmus student due to its climate, the people and the city itself, which is beautiful.
I would recommend visiting it, but I would especially recommend living there for a while, because that way you have the opportunity to discover its most hidden places and truly get to know it.
Malaga is a city with quite a small centre, full of museums, tapas bars and restaurants. And not to mention its beaches: the best beaches are La Caleta, just after the Malagueta, and the beaches in Pedregalejo and el Palo, although these are a bit further from the centre and you have to get the bus there.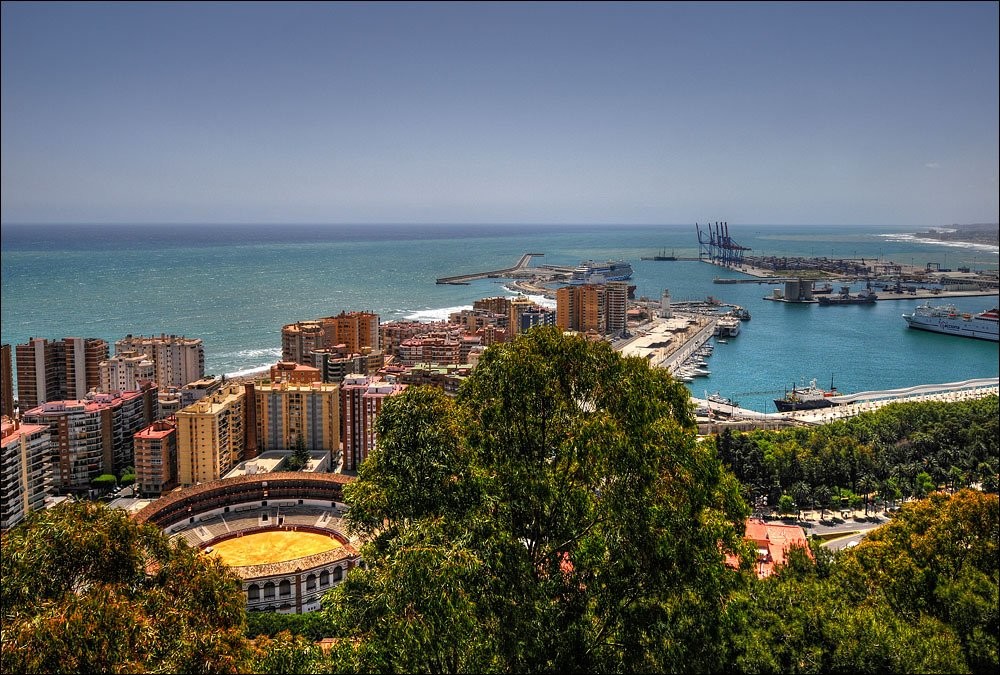 What's the student life like in Malaga?
Malaga is a city full of students, especially Erasmus students (around 1200 every year), so it's perfect to meet a lot of people from different countries and cultures.
The University is far from the centre, around 30 minutes by bus, and it's easy to get to using various bus routes which go through the city. The classrooms tend to be big, bright and equipped with the latest technology, although the desks and seats are quite small, and sometimes your laptop won't even fit on it.
In general, the Spanish students are nice and friendly. If they realise you're an Erasmus student and you're on your own, they will probably talk to you and ask you about yourself to get to know you better, and they'll help you and show you around the University. Actually, if you can't speak Spanish very well, I recommend participating in the "Buddy" programme at the UMA (Universtiy of Malaga), and they'll pair you up with a Spanish student during the academic term so that they can stay with you and help you. I think that it's a great way to start meeting Spanish people.
How much does it cost to live in Malaga?
Living in Malaga is quite cheap, although it depends on how much you normally spend of course. The rent is usually around 230 euros (for flats which are a little out of the centre, 10/15 minutes walking). There are flats in the centre which cost around 300 euros. The bus card for students under 26 costs 27 euros a month.
In addition, Malaga is a cheap city in terms of eating and going out at night. The clubs usually cost 2-5 euros in winter (prices go up in summer), and restaurant and tapas bars are also very cheap: on average one tapa would cost you 1.50-2.50 euros, and una caña (a small beer) only costs 1 euro most of the time (a dream come true for beer lovers!)
Was it hard to find accommodation in Malaga? Could you give any advice?
I arrived in Malaga in September and I started looking for accommodation at the beginning of July. I found somewhere really quickly, after 10 days. That's because there are many groups on Facebook, especially for Erasmus students looking for a flat, where landlords upload photos of available rooms.
Also, you can look for a flat on different websites such as Idealista.com, and even Erasmusu.com
What's the food like there? What are your favourite dishes?
Spanish food is very tasty (and cheap!) A typical dish from Malaga is called a Campero, a sandwich with ham, lettuce, tomatoes, cheese and mayonnaise (with others including chicken, eggs and bacon, etc). Also, you can't visit Malaga and not try the Locas, a puff pasty dessert. The most typical Spanish tapas are: Calamares con alioli (Calamari in a garlic mayo sauce), Berenjenas con miel (fried aubergine in a honey sauce), Croquetas de jamón, de bacalao (ham or cod Spanish croquettes), Albóndigas (meatballs), Tortilla (Spanish omplette) and many more!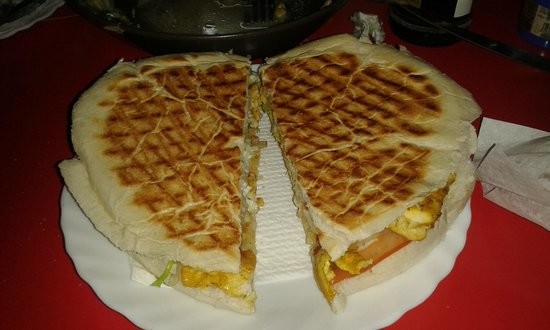 What places would you recommend visiting in Malaga?
I would recommend visiting the museums in Malaga. There are many and they're interesting. For example: the Picasso Museum, Picasso's Birth Home, the Carmen Thyssen Museum, the Pompidou Museum, the MIMA (Interactive Music Museum), the Wine Museum, among others.
I would also recommend visiting the Cathedral in Malaga, which truly astonished me, the Alcazaba (the grounds where the Arab Kings lived) and the Gibralfaro Castle (climbing up there can be difficult, but the view will make everything worthwhile.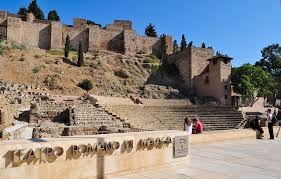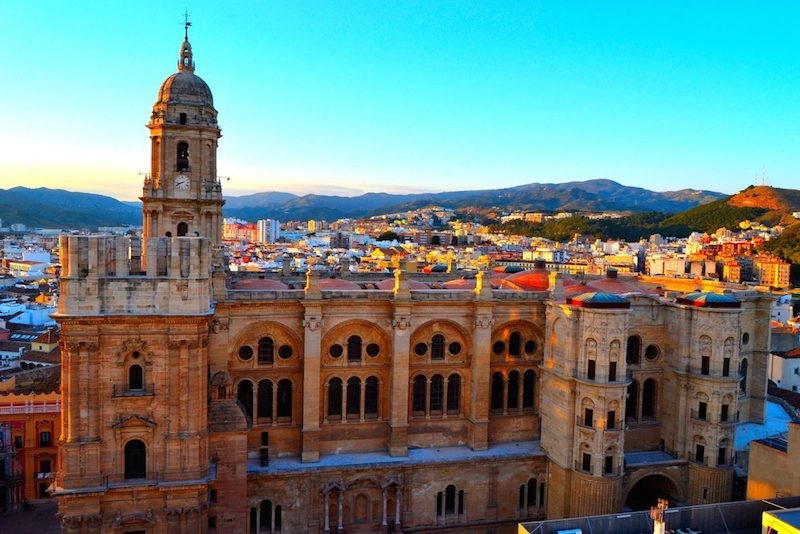 If you want to go for a walk around the centre whilst enjoying the warm climate, you should walk through Plaza Constitución (one of the main squares) and Calle Larios (the main street in the centre). Also, it's nice to walk along Paseo del Parque (nearer the beach side of the city), Muelle Uno (the port) and the Malagueta (the beach). More places include Calle Granada (in the centre) and its shops where you can buy souvenirs, Plaza Uncibay (another square) and the Mercado de Atarazanas (a food market), which I'm sure you'll love.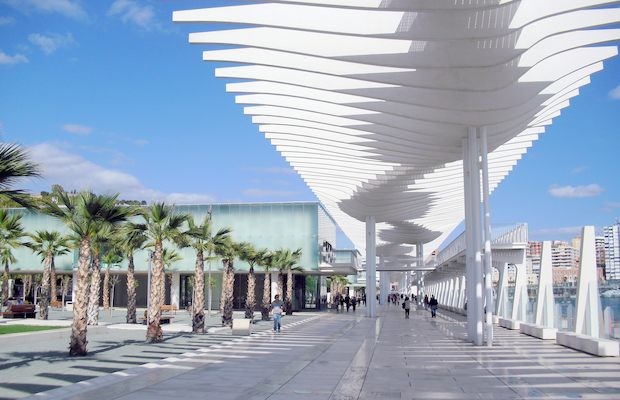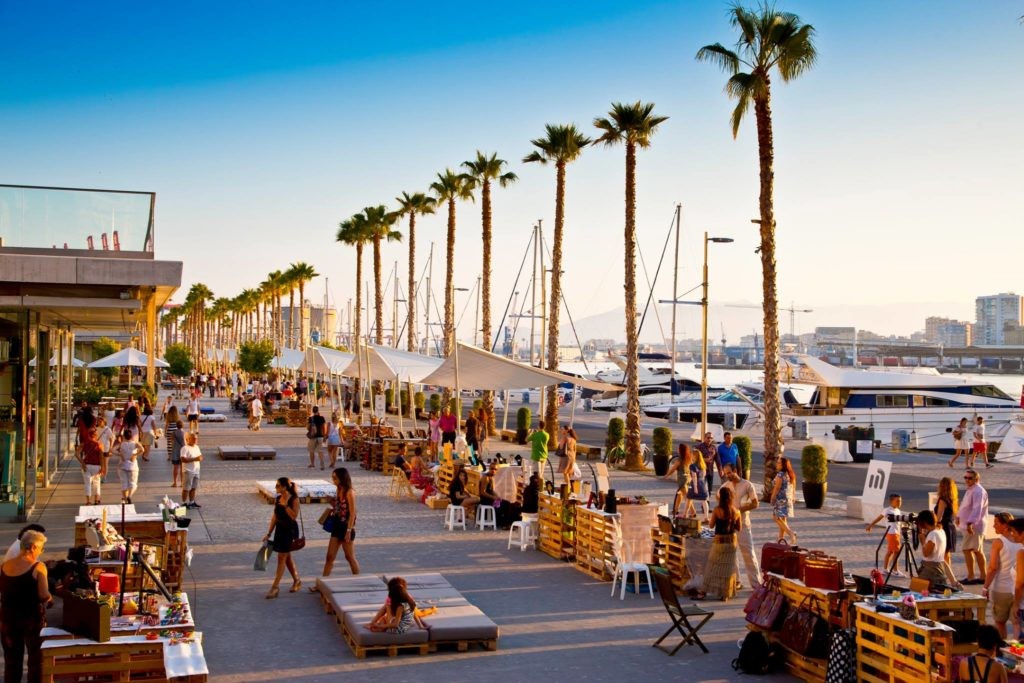 And what about eating out in Malaga? Can you tell us your favourite places?
In the centre there are many delicious places to eat, but my favourites are: Las Merchanas (for super cheap and tasty tapas), Casa Lola (for the best croquettes and patatas bravas in the city), the Mesón de Cervantes (the tapas are a little more expensive, but it's one of my favourite places in the city), the beach bar Mami Beach (for sardines and fish in general: they have amazing squid and octopus legs), Spago's (for the best fresh pasta), and Terra Mia (if you fancy a real Italian pizza). I would also recommend the Acacias in Pedregalejo (for the best paella), and Mafalda and Mendivil (for the best 'camperos').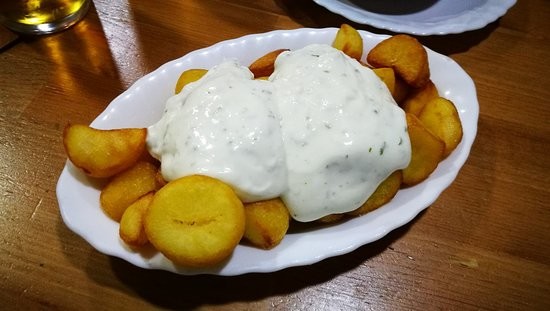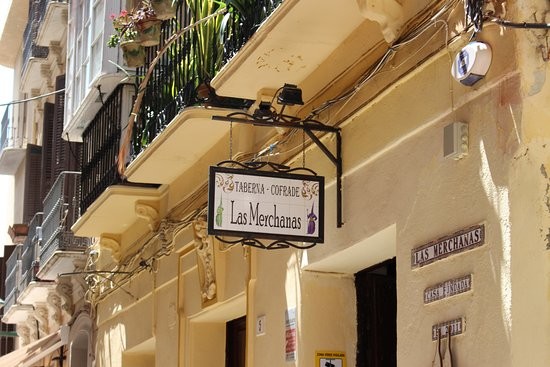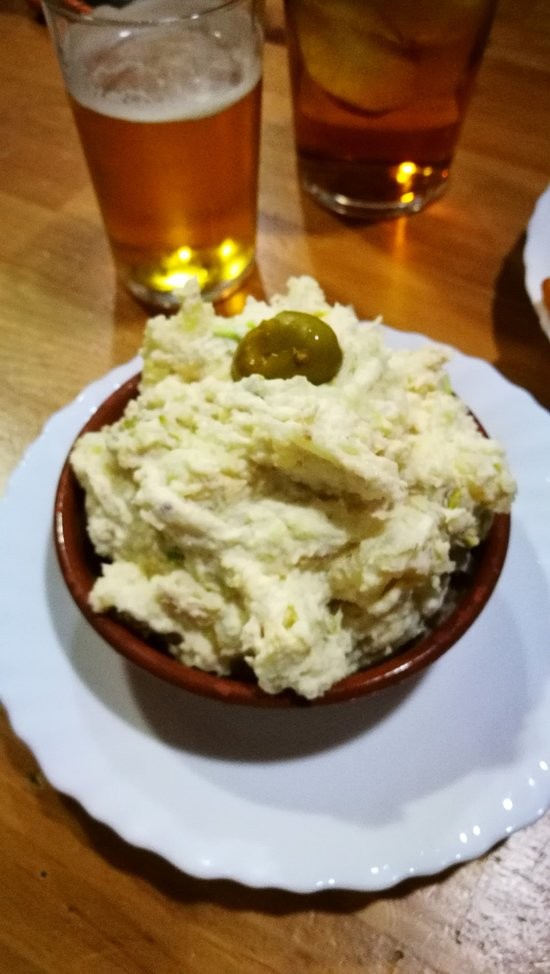 Source
Where would you recommend going on a night out in Malaga?
Anywhere is perfect for going on a night out: in Plaza de la Merced (a big square in the centre), they always organise Erasmus parties, and Plaza Uncibay (another central square) is full of young promoters trying to tempt you with drinks and shots to go into the club they work for.
The best thing is going out for a beer or some drinks with friends, and then going to a club. In general, I recommend Bakkano Bar (drinks are really cheap and you can order a 'molitro' which is a litre of mojito), Merced 14, and the bars Alquimia and Monkey House (for one-euro shots).
In terms of the clubs here, the best ones are Bubbles (they play commercial music, not just reggaeton), Sala Gold, Theatro, Andén (Andén is the biggest club in the city), and if you like Latin-american dance, Chiquita Cruz (the entrance is free).
Any advice for future students in Malaga?
Enjoy the city, the climate and the people. Study, but also go out and enjoy yourself, because the Erasmus network in Malaga will be best of your life.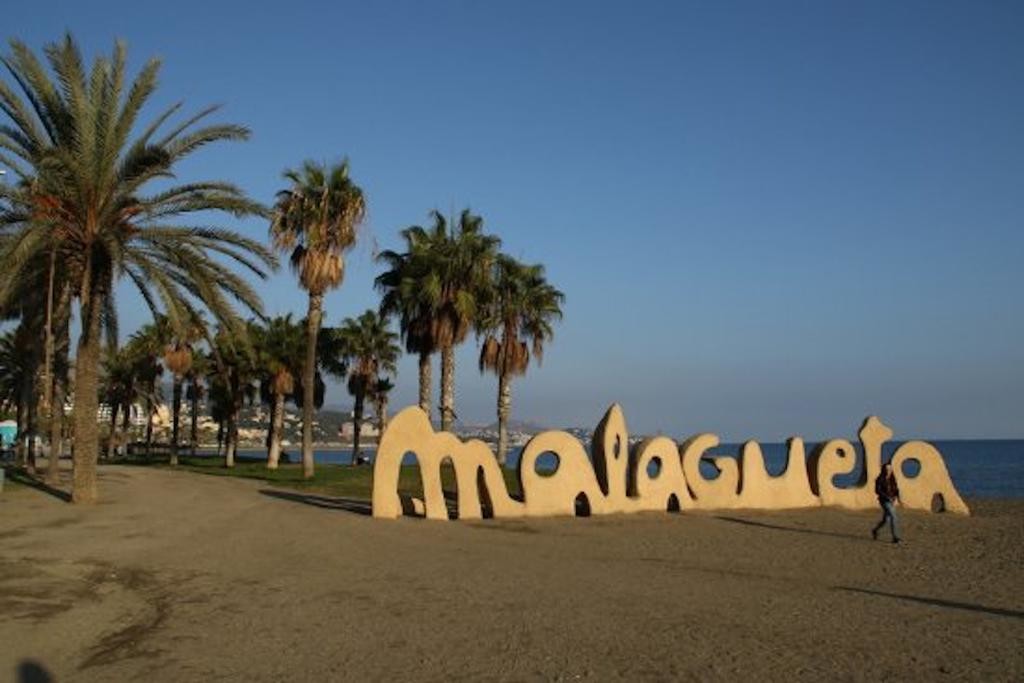 ---
Photo gallery
---
---
Content available in other languages
Share your Erasmus Experience in Malaga!
If you know Malaga as native, traveler or as exchange student... share your opinion on Malaga! Rate different characteristics and share your experience.
Add experience →