Where to eat and drink in Madrid!
In February, I went to Madrid for a few days with my boyfriend and some of his friends. I can't say we saw an awful lot of the sights, but one thing we certainly did do was eat and drink well! Below, I'm going to go through the ten restaurants and bars we visited that weekend, tell you why I liked them, and recommend food and drinks to try if you decide to give any of them a visit.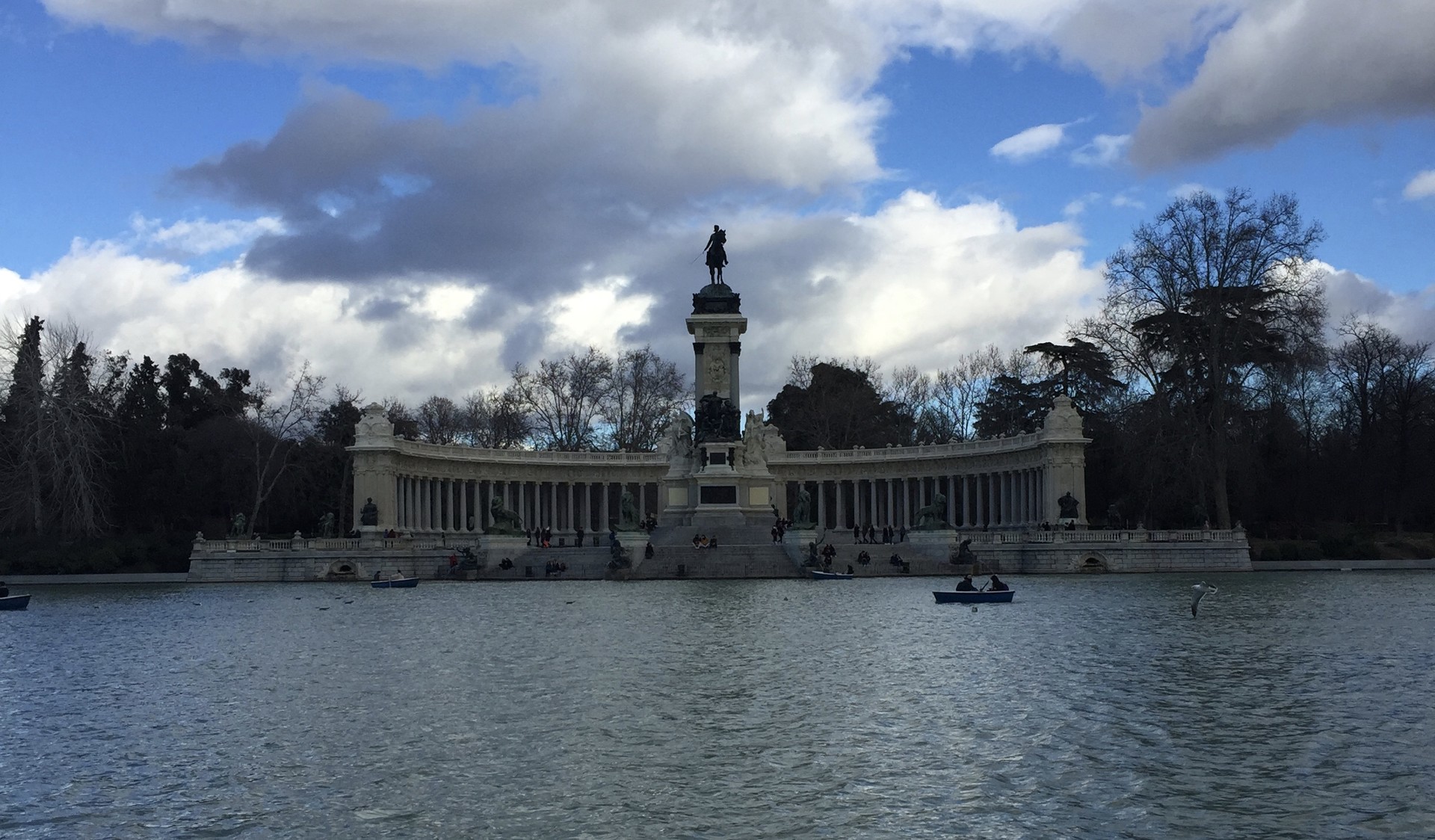 Mercado de San Miguel
The Airbnb flat we picked was in Madrid's bustling La Latina district, and on the first night we had a little wander around the area to find some cheap eats. One of the places we came across was the late-night market, Mercado de San Miguel. It was about midnight when we arrived, but the whole place was still buzzing with people. It's certainly true what they saying about the Spanish staying up into the small hours! There's something for everyone here – fifty different stalls, all selling exquisite-looking tapas for very reasonable prices – but if you're into seafood, I'd recommend getting this prawn and caviar snack! You'll find it at multiple stands.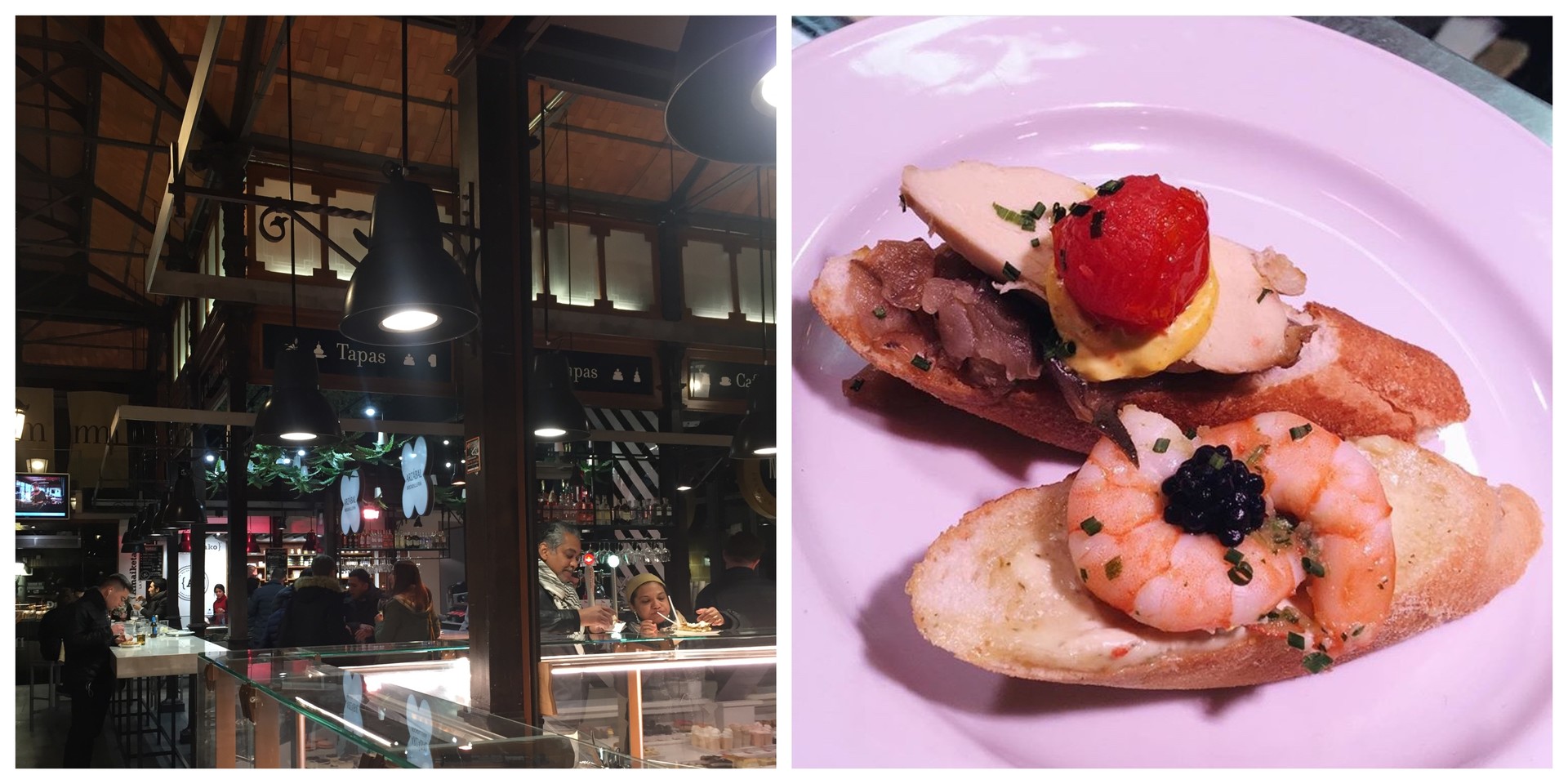 La Quimera La Latina
Another place we tried near our accommodation was La Quimera La Latina. This was probably my favourite tapas restaurant we went to, possibly because it was here that we were served some of the best olives I've ever eaten. These, along with the other free snacks that came with our mojitos, really made the meal! I also polished off a plate of nachos, topped with melted cheese and guacamole, and was pleasantly surprised by the small end bill.
Chocolatería San Ginés
If you're feeling peckish late at night, and fancy a sweet treat, be sure to head to Chocolatería San Ginés, a renowned churros café! My boyfriend and I shared a serving of twelve – I think we managed to get through ten of them – and were most impressed. Beware that the churros aren't coated in anything (I know they often have cinnamon sprinkled on top, or caramel inside), and the chocolate sauce is fairly dark, so this delicacy has a bit more of a sophisticated taste than you may be used to. However, it's something you've got to try while you're in the city. You'll see photos on the walls of all the celebrities who've paid the place a visit!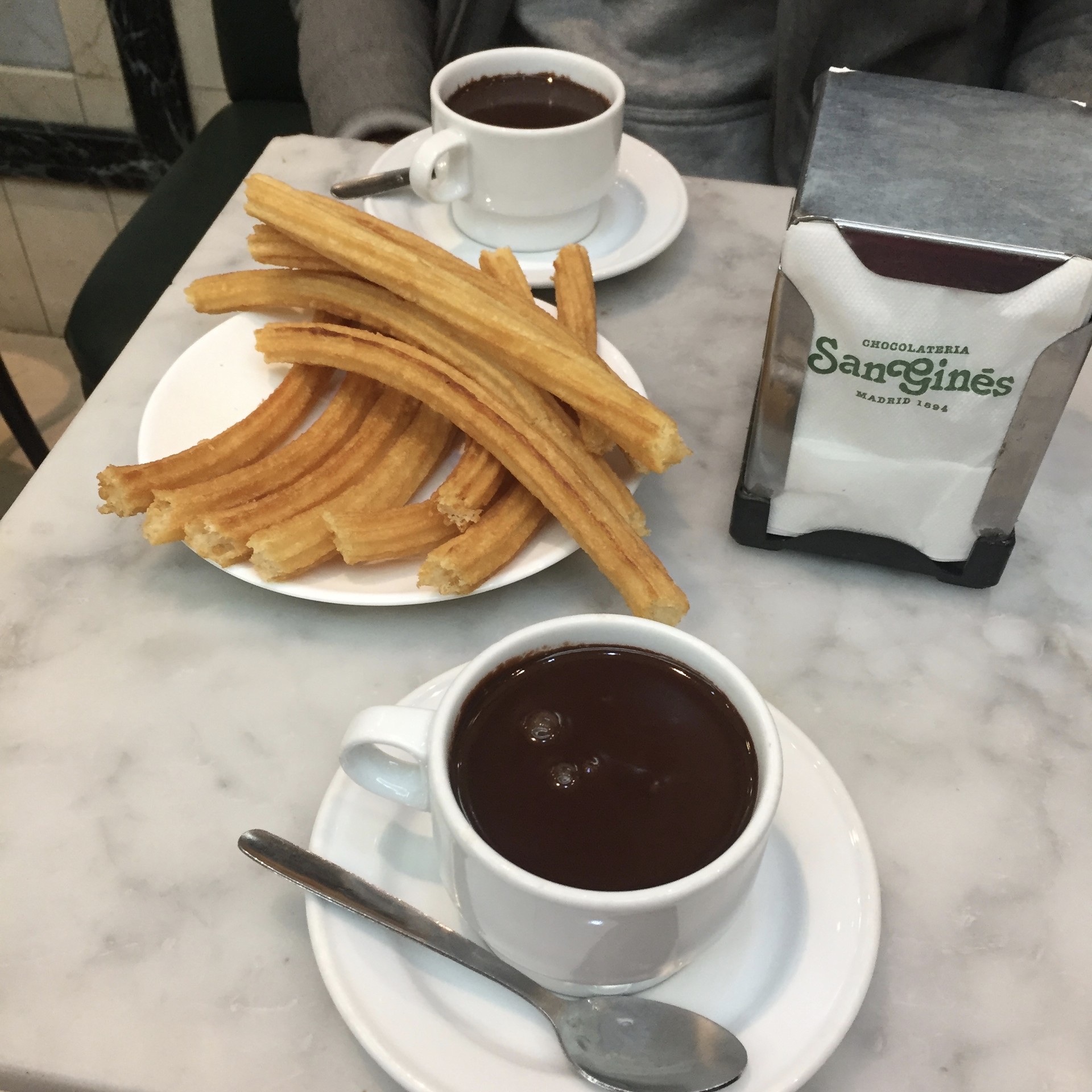 Café Federal
My boyfriend is from down under, and one of the things he's missed most while being in Europe is the amazing brunch scene back in his home country. Because of this, he was especially pleased to discover that Madrid had just what he wanted: Café Federal, an Australian dining spot! There was a huge choice of meals, and after much deliberating, I went for banana pancakes. No regrets – they were simply divine, especially combined with my healthy green smoothie (probably the most vegetables I've consumed in one sitting for a good long time)! My boyfriend spent the rest of the day raving about his order – French toast with berries – and was most impressed by the coffee served there (another thing which he claims Australia does best)!
You may well find, if you go here, that there's a long queue outside, but don't let this put you off. For one thing, the line moves fairly fast (I think we got inside after about twenty minutes), and for another, the food is well worth the wait!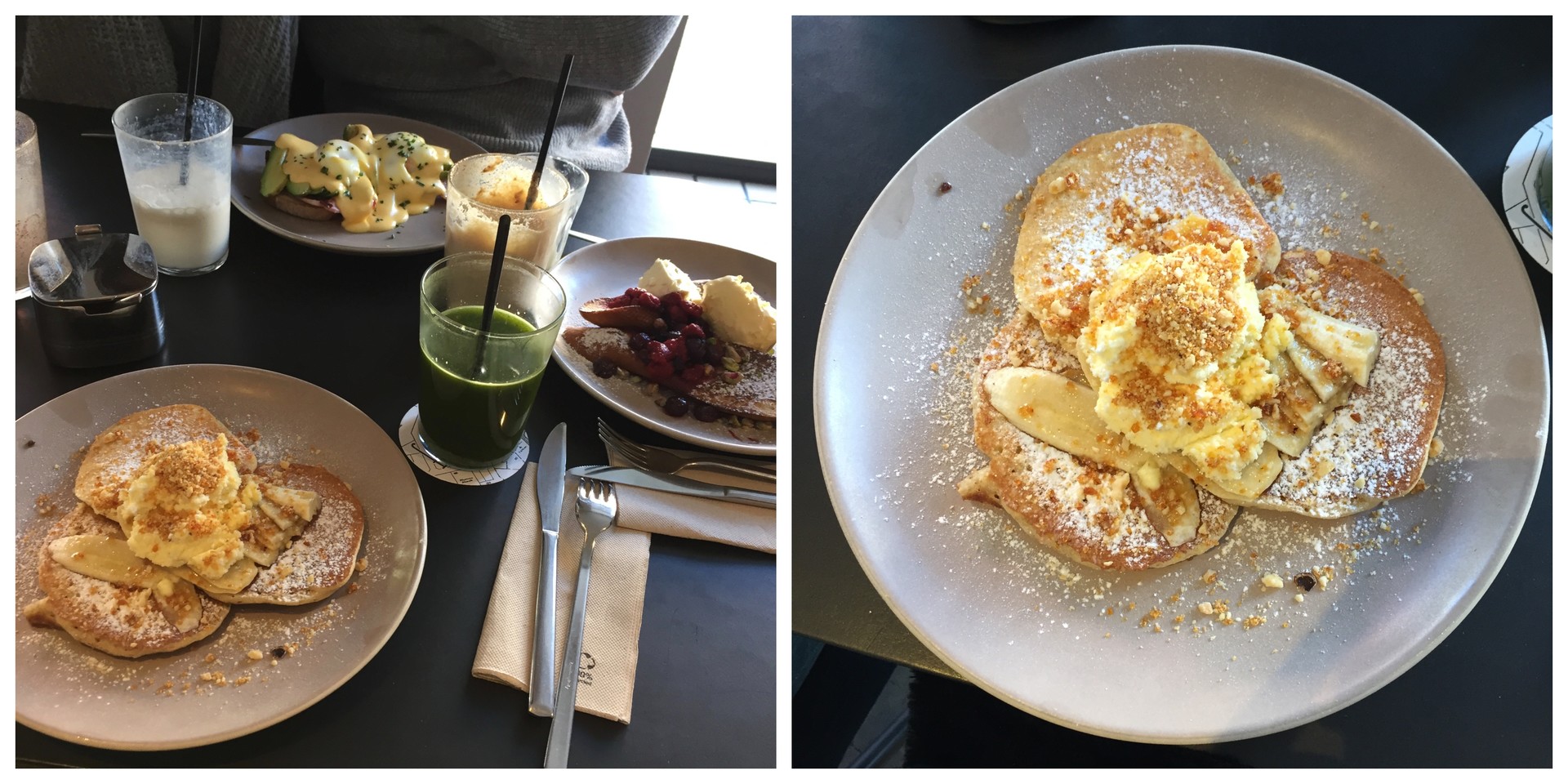 Takos Al Pastor
Takos Al Pastor was another restaurant where we had to hang around for a bit before being served. Our patience was rewarded once more, however, since the tacos were delicious and only cost 1€ each! Make sure to order some with the restaurant's own Pastor topping – treat yourself to some beer too, if you fancy! – and your stomach will be satisfied for the rest of the day. This may not be traditional Spanish cuisine, but it was definitely one of the best things we tried while in the capital.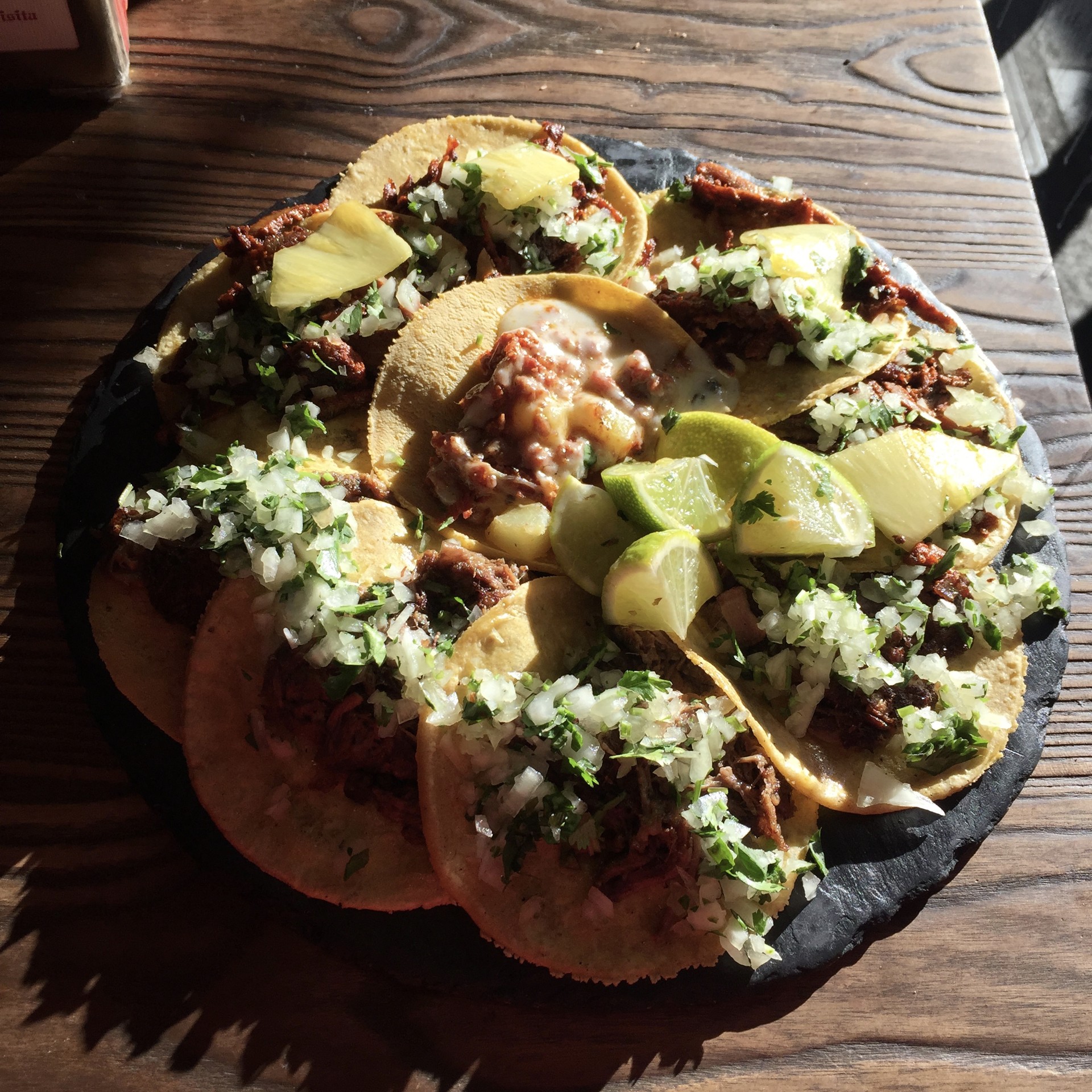 Tacos and Tapas
Fancy Mexican food but don't want to queue for it? Head to Tacos and Tapas, and order one of their delicious quesadillas! We went here on our second night in the city, and loved the friendly atmosphere and mouth-watering food. Beware of the spicy sauces that come as an accompaniment to some of the meals – they are certainly not for the faint-hearted!
Cava Baja 17 (or anywhere on that street)
If you're looking for a sit-down tapas meal, make sure to head to Calle De Cava Baja. This street is filled with fantastic bars and restaurants, and has a very lively atmosphere at night. We popped our heads into quite a few places, but eventually settled on Cava Baja 17. This place does offer main meals, as well as tapas, but I'd definitely recommend going for the latter: it's better value for money, and the sort of thing you can't just order anywhere in the world. What is more, there's a huge selection of small plates to choose from. Since we were planning on going out that evening, I also enjoyed two mojitos with my meal. They turned out to be so lethal, however, that I had to go home straight afterwards! (I'm a bit of a lightweight, to be fair, but make sure to pace yourself, kids!)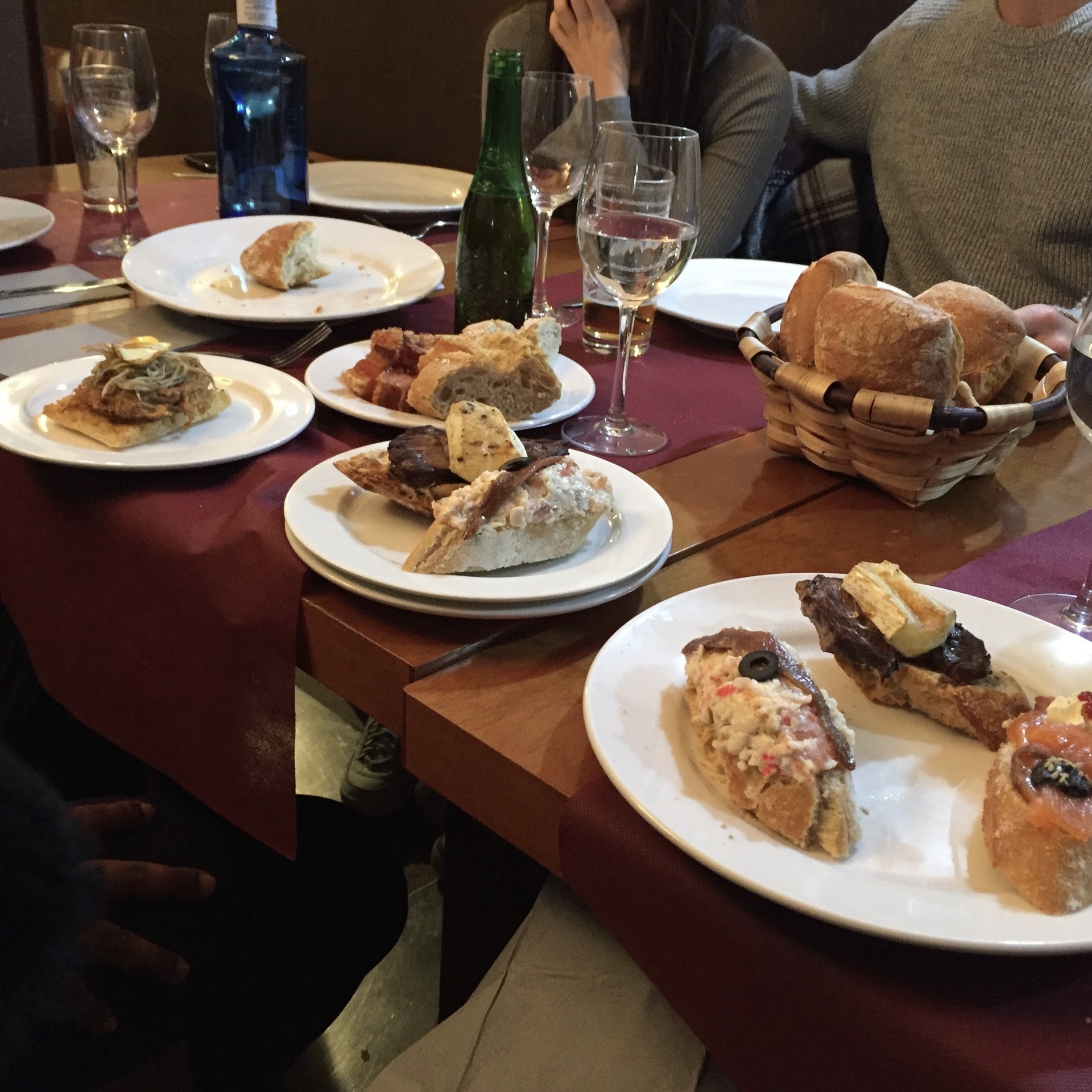 Museo del Jamón
Museo del Jamón, a shop just a short walk from Puerta del Sol, is a feast for the eyes, as well as the stomach: here, there are hams hanging from the ceiling, there, rows of colourful pastries. My boyfriend and I were a little skeptical about the cake stall, since the products were all so inexpensive, but we were very pleasantly surprised by our orders (and he's a bit of bakery fanatic, so that's saying something)! I enjoyed a sugared doughnut and he went for a pain au chocolat. Not the most Spanish things, I know – and really, we ought to have tried some ham, since that's what the place is known for – but they were just the energy boost we needed after a long day of walking. I've heard that the beer served here is also very cheap and worth a try!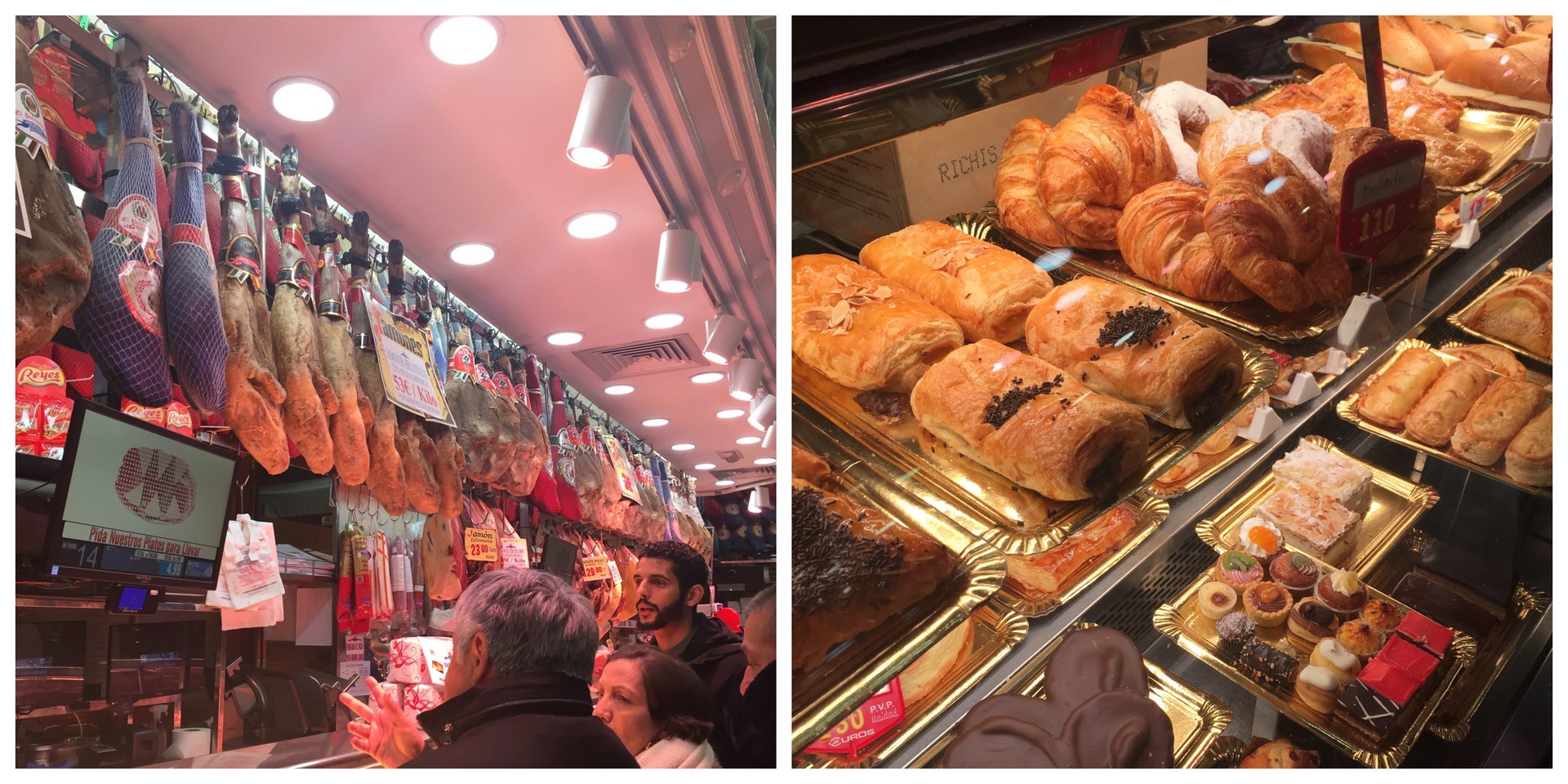 GYMAGE Lounge Resort
If you're looking for a drink with a view, be sure to check out GYMAGE Lounge Resort. This roof-top bar, which is part of a gym complex near Madrid's Gran Via, is a popular spot for locals and tourists alike, and unsurprisingly so, given its relaxed atmosphere and amazing position. What's more, unlike a lot of fancy drinking establishments, this one won't break the bank – I believe my Aperol spritz was around 5€, and it came with free crisps! Surprisingly, we were able to get a table immediately, but I imagine that in the summer, when the infinity pool is open for use, this place gets a lot busier!

100 Montaditos
Finally, for those days when all you want is some good, unhealthy fast food – maybe you've been partying a little too hard – 100 Montaditos is the place to go! This chain restaurant has over a hundred snack options to choose from, and with most costing just 1€, you can treat yourself to quite a feast there! I'd recommend the chicken bites and the nachos. Food can take quite a long time to arrive, so make sure to linger near the kitchen if you want to get your order as quickly as possible. It won't be the best food you've ever tasted, but sometimes quality isn't the number one priority!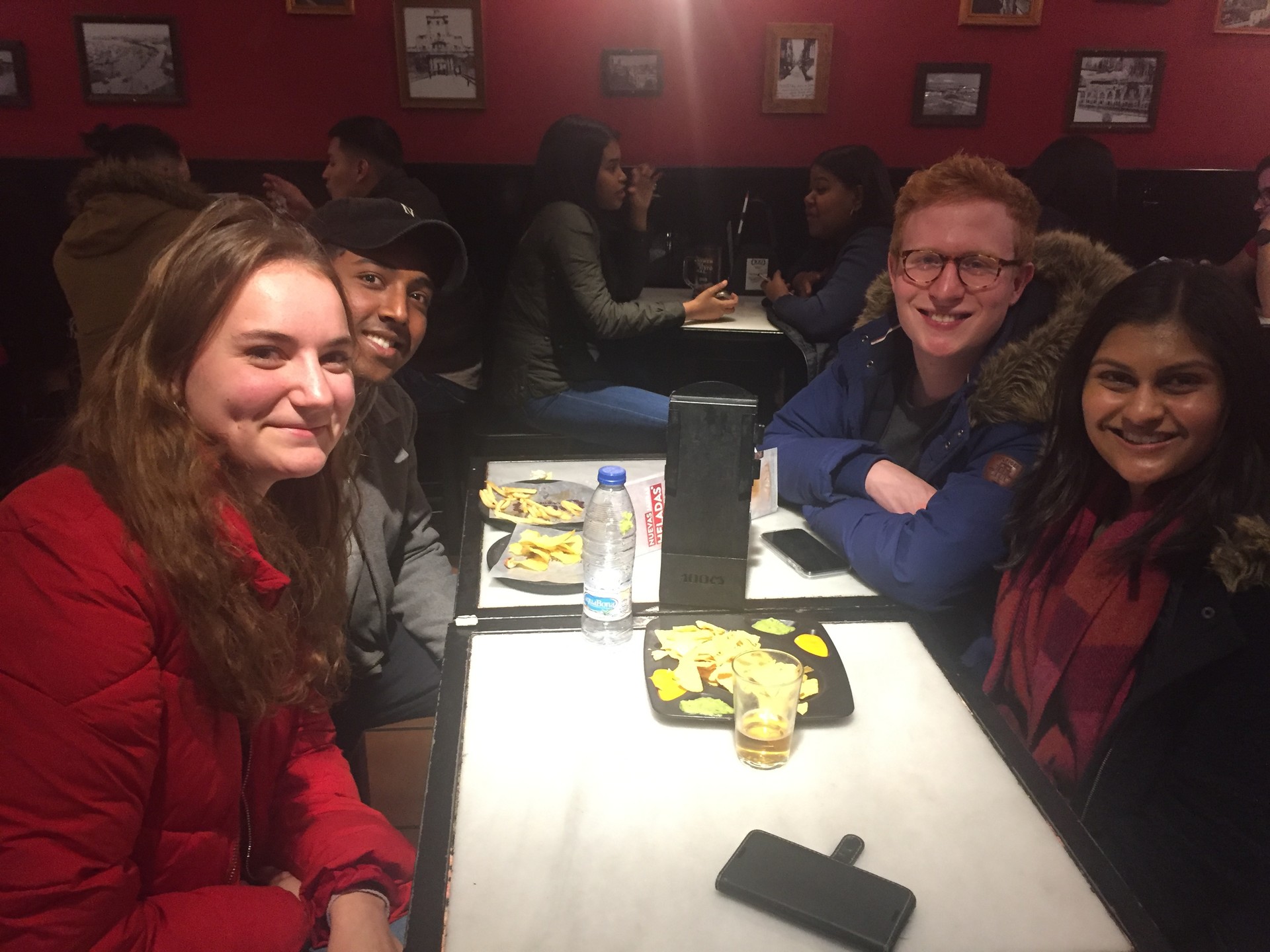 That's all, folks!
So there we have it: my ten favourite places to eat and drink in Madrid. Wherever you go in the city, you'll be pleasantly surprised by the cheapness of your meal and its delicious taste. Just remember: long queues are a good sign, and great food is always worth waiting for!
---
This content has been entered in the Erasmus Travellers Competition and have earned 801 points.
7366 chars (736 points)
5 views (15 points)
9 photos (50 points)
This competition was made possible by: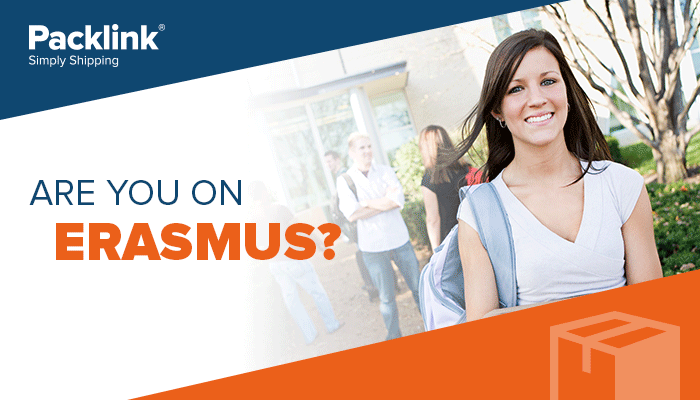 ---
Photo gallery
---
Want to have your own Erasmus blog?
If you are experiencing living abroad, you're an avid traveller or want to promote the city where you live... create your own blog and share your adventures!
I want to create my Erasmus blog! →